Best Superzoom Cameras 2014
Best Superzoom Cameras 2014
Superzooms have emerged as some of the versatile and popular cameras on the market. In 2014, these relatively small cameras offer big-time zoom—up to 50x optical zoom equivalent to 1200mm—as well as a range of popular features like Full HD 1080p video. One of the shortcomings of some superzooms is low light performance, which is one of the distinguishing factors between cheaper and more expensive models. Below are our picks for the best superzoom cameras for 2014.
Best Superzooms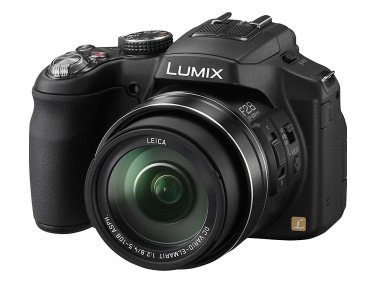 Panasonic Lumix FZ200 ($404)
For the FZ200, Panasonic joined forces with legendary camera manufacturer Leica to create a high performance superzoom. The most impressive feature of this camera is a f/2.8 maximum aperture across its zoom range, meaning that it performs extremely well in low light relative to other cameras in this category. With a 24x optical zoom equivalent to 24-600mm, a rear LCD, and an electronic viewfinder, the Panasonic FZ200 is a winner.
Zoom: 24x
Megapixels: 12.1
Weight: 19.6 oz.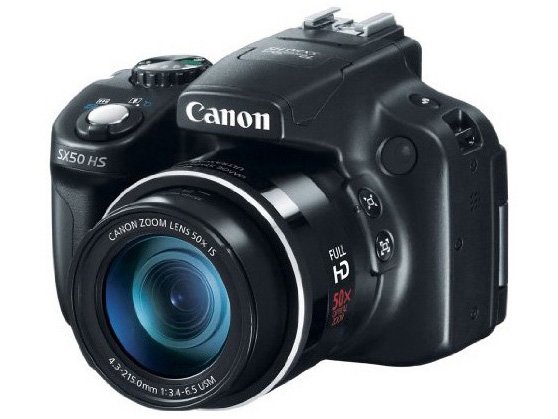 Canon PowerShot SX50 HS ($399)
The Canon SX50 leads the superzoom pack with a 50x optical zoom (equivalent to a whopping 1200mm) along with popular features like Full HD movie capability, a flip-out screen for movies, and in-camera HDR. It's also easy to operate with a number of automatic shooting modes. A weakness of the Canon SX50 HS is its low light performance—the lens has a maximum aperture of f/3.4—but it's still a great superzoom camera overall with a powerful zoom range.
Zoom: 50x
Megapixels: 12.1
Weight: 19.1 oz.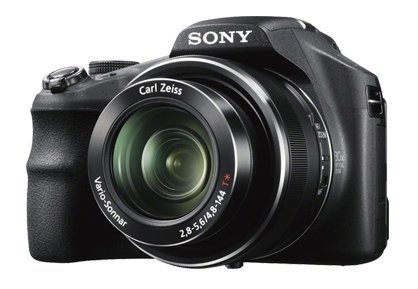 Sony Cyber-shot HX200V ($360)
First, the Sony HX200V has been replaced by the newer Sony HX300. So why are we picking the older HX200V? These two superzooms are very similar but the older model has a slightly better minimum aperture (f/5.6 instead of f/6.3). This isn't a huge difference, but it does make for noticeably better low light performance. Given the strong similarities in terms of other camera specifications, we still like the HX200V (you'll notice based on reviews that camera users seem to as well).
Zoom: 30x
Megapixels: 18.2
Weight: 20.6 oz.


Nikon COOLPIX P520 ($377)
The Nikon P520 boasts some impressive numbers: an 18.1-megapixel image sensor and a 42x optical zoom equivalent to 24-1000mm. It also shoots Full HD 1080p video, has flip-out screen for movies, and built-in GPS. So what are its weaknesses? Like most superzooms, the Nikon P520 isn't particularly good in low light (it is respectable in the category with a maximum aperture of f/3). We like the P520 most for Nikon's proven image quality and functionality. In addition to the black version, the P520 is available in grey and red.
Zoom: 42x
Megapixels: 18.1
Weight: 19.4 oz.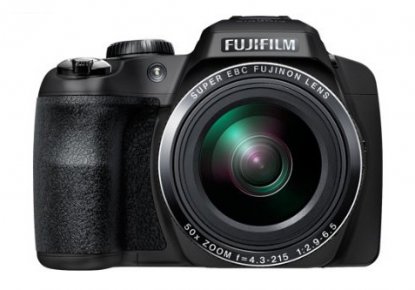 Fujifilm FinePix SL1000 ($248)
Fujifilm doesn't quite get the praise of Nikon or Canon, but the company has upped its game in recent years with a range of quality camera offerings. The 16.2-megapixel Fujifilm SL1000 features a 50x optical zoom equivalent to 24-1200mm, a tilting LCD screen, and an electronic viewfinder. And at only $248, it's one of the best values on this list.
Megapixels: 16.2
Zoom: 42x
Weight: 23.3 oz.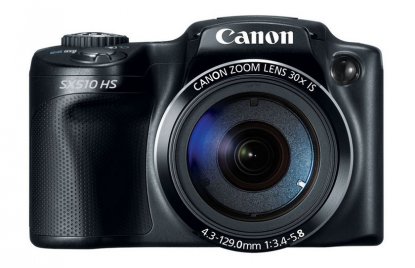 Canon PowerShot SX510 HS ($199)
The Canon SX510 HS is our pick for the best budget superzoom with a 30x optical zoom and 1080p Full HD video with a dedicated movie button. You don't get quite the megapixel count of the more expensive superzooms or perks like a flip-out screen, but at only $199, this SX510 HS is versatile and captures nice photos in most conditions. It's also the lightest superzoom on this list at just over 12 ounces.
Megapixels: 16
Zoom: 30x
Weight: 12.3 oz.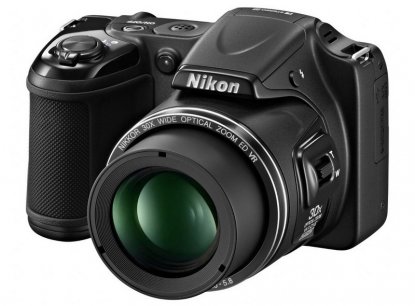 Nikon COOLPIX L820 ($217)
The 16-megapixel Nikon L820 is an extremely popular budget superzoom that just strikes the right chord with consumers. It's cheap, easy to use, and packs a big 30x zoom equivalent to 22.5-675mm.  With a low price tag comes more automation and conventional AA batteries, but the Nikon L820 captures quality images and is a tremendous value. The new Nikon L830 ($299) will be released in February of 2014.
Zoom: 30x
Megapixels: 16
Weight: 17 oz.


More from Switchback Travel