An Introduction to Sea Kayaking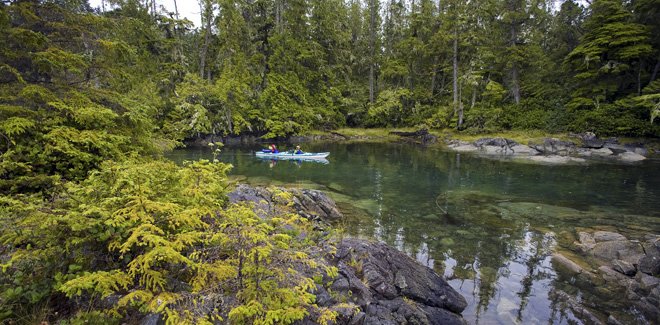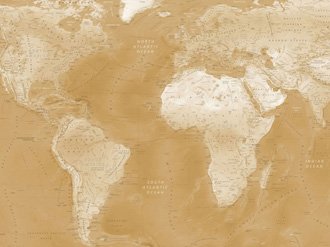 An Introduction to Sea Kayaking
Sea kayaking is vastly underrated. It opens new doors to wild places that are meant to be explored by water. Perhaps the name suggests an activity more dangerous than it truly is—many of the best trips stay close to shore in conditions that are relatively calm. Instead of freezing water and towering waves, picture the warmth of Baja, whale watching, and barbeques on the beach as the sun sets. Another world-class locale is the sheltered waterways of British Columbia including Johnstone Strait, known for an abundance of orcas during the summer months.
It all starts with the boat. The most basic kayak is the open-top variety: seats are molded into the deck allowing the paddler to sit on top of the boat. Open-top kayaks are sufficient for short trips on flat water but real adventure and ease of movement come with touring sea kayaks. With a closed deck and spray skirt, these boats are more comfortable and agile in the water. Most importantly, they offer enough storage for camping gear, food, water, and other supplies (think backpacking out of your boat). Don't be intimidated—even novices find that sea kayaks are stable and easy to maneuver.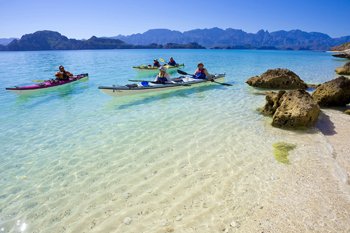 Venue is central to any sea kayaking experience. Beginners should favor calm water, proximity to the shoreline, and if possible, warmer water temperature. A great introduction to the sport can be had by hiring a guide and renting kayaks for a day. The guide will explain basic safety procedures, teach you the strokes, and paddle alongside to help with any difficulties. Depending on where you live, there also may be an annual paddling festival with discounted or free lessons. Festivals are great opportunities to test different kayaks and get hands-on instruction in the water.
For those rearing to go, it doesn't get better than a guided trip to one of the world's premier sea kayaking destinations. This won't necessarily break the bank either—sea kayaking often gets listed among the most affordable adventure trips (multi-day trips start at under $1,000). Loreto Bay National Marine Park in Baja, Mexico is perfect for novices, families, and everyone else with warm temperatures, glassy water, and whales. Vancouver Island's Inside Passage offers a number of superb sea kayaking options in July and August. Alaska is one of the world's great stages and is particularly well suited for those with some experience. And other exotic destinations abound, including Patagonia and the Galapagos Islands.
One of the most highly regarded guiding companies is Sea Kayak Adventures based in Coeur d'Alene, Idaho. Over 20 years ago, owners Terry Prichard and Nancy Mertz met while working as guides in Baja and the Pacific Northwest and soon after formed their own guiding operation. They were pioneers in carbon neutral certification and pride themselves in getting off the beaten path to find the world's best sea kayaking spots. These include UNESCO world heritage sites, national parks, and roadless areas where the only way in is by kayak.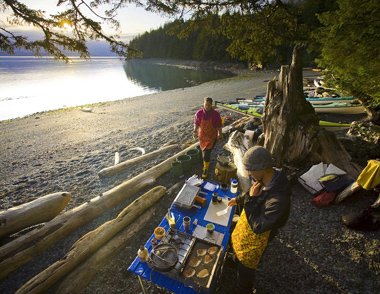 Two of the most intriguing trips offered by Sea Kayak Adventures are in British Columbia, Canada: God's Pocket Provincial Park at the mouth of Queen Charlotte Strait and Broughton Islands Marine Park to the west. For the former, Sea Kayak Adventures operates a rustic lodge (accessible only by boat) where kayakers are able to get on the water frequently throughout the day but sleep in comfortable confines at night. The latter is a true wilderness experience paddling through a remote island archipelago while sleeping at campsites. Both are centered in spectacular and secluded natural scenery.
However you start or wherever you decide to go, sea kayaking is a fitting alternative to the outdoor trips that many of us are accustomed to. It's a perfect activity to grow with—learning to paddle is fun, guided trips offer even more adventure, and many graduate to planning and taking their own trips. The season is upon us to get out and give it a try.