Best Lenses for Canon T5i
Best Lenses for Canon T5i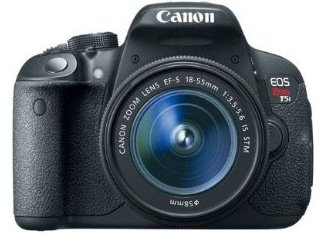 The Canon EOS Rebel T5i is the newest in Canon's popular line of Rebel DSLR cameras. The T5i includes additions like in-camera chromatic aberration correction, but the biggest upgrade is to the new 18-55mm STM (Stepping Motor technology) kit lens. Canon Rebel cameras are known for video, and STM lenses are designed with continuous live autofocus for smooth and silent video.
Canon T5i Kit Lenses
The Canon 18-55mm IS STM lens offered with the Rebel T5i is an upgrade from the 18-55mm IS II kit lens offered with the Canon Rebel T4i and T3i. Along with better optical performance, the major difference is STM, or Stepping Motor technology. For those who frequently shoot video, the STM motor performs far better for video than USM motors on other Canon lenses.
Weight: 7.2 oz.
Max Aperture: f/3.5
Pros: Video quality
Cons: Some distortion at the wide end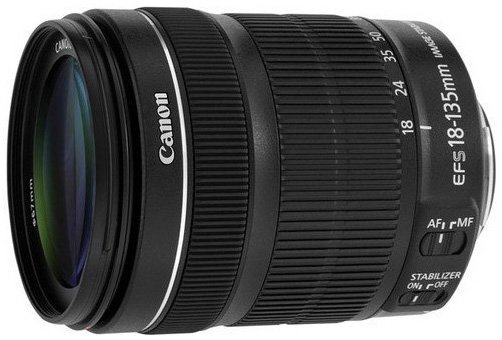 Canon 18-135mm f/3.5-5.6 IS STM ($949 for the kit)
The
Canon 18-135mm STM
is a terrific lens and has a considerably longer range than the Canon 18-55mm STM lens above. It captures sharp images, is extraordinarily quiet, and features continuous live autofocus for video. In addition, the lens is a good value as part of the kit—it's $549 on its own therefore the kit represents a savings of $200. 
Weight:
 17 oz.
Max Aperture:
 f/3.5
Pros:
 Video quality, versatility
Cons:
 Some distortion at the ends

All-In-One Lenses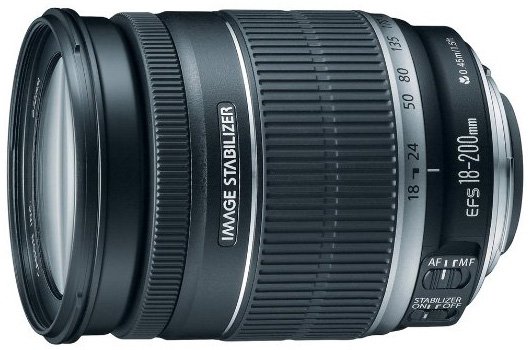 Canon 18-200m f/3.5-5.6 IS ($699)
The Canon 18-200mm is an extremely versatile lens designed to go head-to-head with the popular Nikon 18-200mm. The optical performance of the Canon 18-200mm is solid overall, but one quirk is that the manual focus ring turns when autofocus is in use. Otherwise, it's a great all-in-one lens and cheaper than the Nikon version. For third-party all-in-one lenses for the Canon Rebel T5i, try the Sigma 18-200mm f/3.5-6.3 ($349) and Tamron 18-270mm f/3.5-6.3 ($449).
Weight: 21 oz.
Max Aperture: f/3.5
Pros: Versatility
Cons: Autofocus, some distortion at the ends


Wide-Angle Lenses
For landscapes and other wide-angle photography, no other lens of any brand comes close for Canon APS-C format cameras. The Canon 10-22mm lens is extremely sharp, has minimal distortion, and is relatively lightweight. Considering the complexity in building precision wide-angle zooms, the 
Canon 10-22mm
 is an impressive lens at a reasonable price (wide-angle zooms are an expensive bunch). For a third-party wide-angle lens for the Canon Rebel T5i, try the 
Sigma 10-20mm f/4-5.6 ($429)
.
Weight: 13.6 oz.
Max Aperture: f/3.5
Pros: The top wide-angle zoom for Canon APS-C cameras
Mid-Range and Portrait Lenses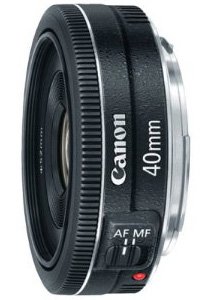 Canon 40mm f/2.8 STM pancake lens ($199)
The majority of pancake lenses are for mirrorless cameras, but Canon has manufactured this 40mm pancake lens for DSLRs. With a low profile and ultra lightweight design, the Canon 40mm pancake lens produces exceptional images with almost no distortion. It also features an STM motor—if you plan on shooting video with your Canon T5i, the 40mm pancake lens is strongly recommended.
Weight: 4.6 oz.
Max Aperture: f/2.8
Pros: Video quality, lightweight
Cons: None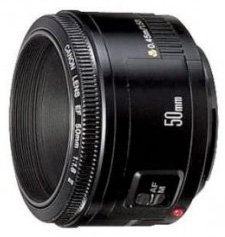 Canon 50mm f/1.8 ($123)
The 50mm f/1.8 is one the best values of any Canon lens—it's sharp, lightweight, and cheap. The lens is constructed mostly of plastic (the glass is high quality) but the optics are very impressive for just over $100. If you want even better low light performance, try the Canon 50mm f/1.4 ($349). 
Weight: 4.6 oz.
Max Aperture: f/1.8
Pros: Lightweight, low cost
Cons: Plastic mount


The
Canon 17-55mm f/2.8
has almost the same focal length range as the 18-55mm kit lens but far superior optics. With excellent sharpness, minimal distortion, good bokeh, fast autofocus, and better low light performance, this is a high quality lens built for enthusiasts.
Weight: 22.4 oz.
Max Aperture: f/2.8
Telephoto Zoom Lenses
A nice addition to the Rebel T5i kit lenses is the 
Canon 55-250mm
 telephoto zoom. At $299, the Canon 55-250mm covers a wide range of focal lengths and comes with image stabilization (camera shake can be an issue with longer zoom lenses). And considering its range, the Canon 55-250mm is relatively lightweight.
Weight: 13.8 oz.
Max Aperture: f/4
Pros: Great value
Canon 70-300mm f/4-5.6 IS ($649)
The
Canon 70-300mm f/4-5.6
is the top telephoto zoom lens for Canon APS-C format cameras. One weakness is its maximum aperture of f/4—if you frequently shoot in low light you may want to consider a full-frame lens like the
Canon 70-200mm f/2.8 L ($1,299)
or
Canon 70-200mm f/2.8 L IS ($2,075)
. Otherwise, the Canon 70-300mm captures great images and has image stabilization with a long zoom range.
Weight:
22.2 oz.
Max Aperture:
f/4
Pros:
Versatility, image quality
Cons:
Autofocus can be slow