Best Lenses for Nikon D7100
Best Lenses for Nikon D7100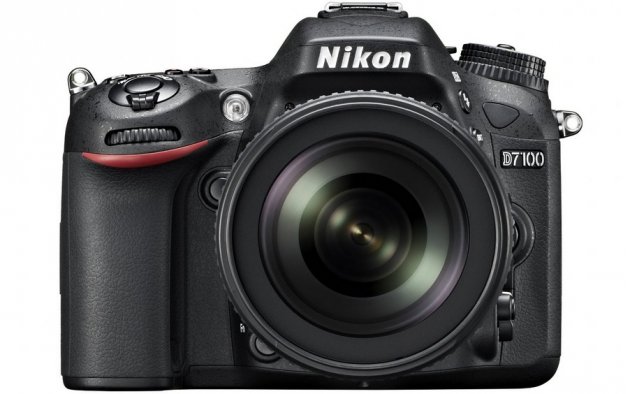 The Nikon D7100 ($1,097) is Nikon's top DX format camera, featuring a large 24.1-megapixel sensor and 1080p HD video capability. Below are the best lenses for the Nikon D7100—Nikon FX (full-frame) lenses are compatible with Nikon DX cameras but their full optical capability and value will not be realized. To offest any distortion, the Nikon D7100 has automatic distortion control built into the camera.
Nikon D7100 Kit Lenses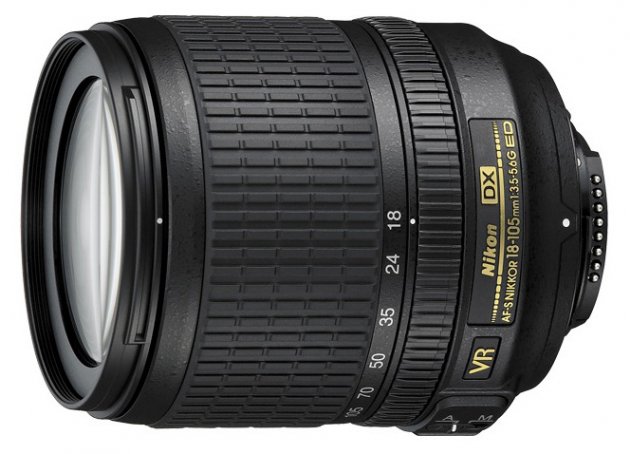 Nikon 18-105mm f/3.5-5.6 VR ($1,446 for the kit)
The Nikon D7100 is sold with the Nikon 18-105mm lens for $1,446 total (a savings of a little less than $100 on the lens). Unfortunately, the Nikon 18-105mm is an average lens—it can be soft in the corners, has a plastic mount, and the focal length range isn't particularly useful. The Nikon 18-55mm lens is sharper and cheaper, but that lens isn't offered in a kit with the Nikon D7100. We recommend buying the D7100 camera body and adding an all-in-one lens or combination of better-performing lenses. 
Weight: 14.8 oz.
Max Aperture: f/3.5
Pros: Versatility
Cons: Softness in the corners, plastic mount


All-In-One Lenses
The Nikon 18-200mm is an excellent all-purpose lens for everything from wide-angle shots to close-ups—many people use it as their only lens. The Nikon 18-200mm captures sharp images throughout its range, has vibration reduction, and a sturdy build. It's also lighter than the Nikon 18-300mm below. 
Weight: 19.8 oz.
Max Aperture: f/3.5
Similar to the Nikon 18-200mm above, the Nikon 18-300mm is an exceptionally versatile lens that can serve as the only lens in your bag. Aside from being heavy at nearly 30 ounces, the optical performance of the Nikon 18-300mm is solid throughout its zoom range. This is the longest-range zoom available for any interchangeable-lens camera system.
Weight: 29.3 oz.
Max Aperture: f/3.5 
Pros: Versatility
Wide-Angle Lenses
The Nikon 10-24mm is Nikon's best DX format wide-angle lens. It's wider and sharper than any other comparable lens and excellent for landscape photography and wide-angle architecture and city shots. As is the case with virtually all wide-angle lenses, there is some distortion at the wide end (10mm).
Weight: 16.2 oz.
Max Aperture: f/3.5
Professsionals photographers favor prime lenses, but it's hard to knock a top-flight zoom like the Nikon 16-85mm f/3.5-5.6. This is a high quality and versatile zoom lens covering focal lengths from wide-angle to close-up portraits. The lens is sharp, has fast autofocus, less distortion than the kit lenses or all-in-one lenses above, and vibration reduction.
Weight: 17.1 oz.
Max Aperture: f/3.5
Pros: Excellent optical performance
Everyday and Portrait Lenses
Many kit lenses are cheaply constructed and the optics suffer. The Nikon 18-55mm—available in Nikon kits for the D5200 and D3200—is an exception. The lens has a plastic mount but is Nikon's best kit lens, capturing sharp images and featuring vibration reduction. At less than $200, the Nikon 18-55mm is a terrific value.
Weight: 9.4 oz.
Max Aperture: f/3.5 
Pros: Low cost, lightweight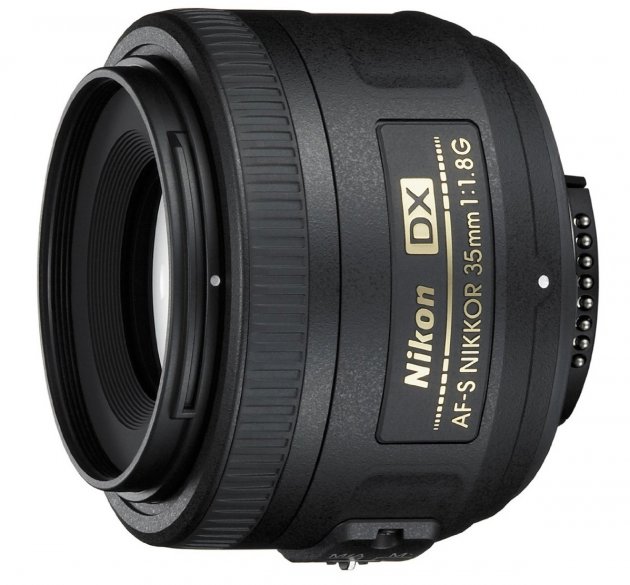 There aren't any negative things to write about the Nikon 35mm f/1.8. It's cheap, captures sharp images, has a durable metal mount, and shoots extremely well in low light. You won't find a better prime lens for travel, portraits, and everyday life. 
Weight: 7.1 oz.
Max Aperture: f/1.8
Pros: Low cost, lightweight, excels in low light
Similar to the Nikon 35mm above, the popular Nikon 50mm f/1.8 is a great prime lens at a low price. The lens is sharp, performs well in low light, has a fast and accurate autofocus, and weighs only 6.6 ounces. The 50mm f/1.8 is an FX lens but is fully compatible with DX cameras like the Nikon D7100 with an effective focal length of 75mm.
Weight: 6.6 oz.
Max Aperture: f/1.8
Pros: Low cost, lightweight, excels in low light
Telephoto Zoom Lenses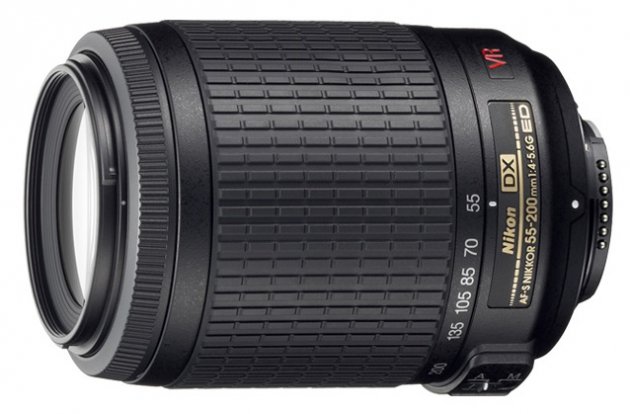 Nikon 55-200mm f/4-5.6 VR ($247)
The Nikon 55-200mm lens is similar in optical quality to the Nikon 50-300mm below but has a plastic mount, is lighter, and cheaper. Of course, it also has a shorter maximum focal length at 200m.
Weight: 11.8 oz.
Max Aperture: f/4
Pros: Low cost, lightweight
Cons: Plastic mount


The Nikon 55-300mm is the top telephoto zoom for DX cameras. The lens captures sharp images, good colors, and features vibration reduction (camera shake can be an issue with long zoom lenses). We like the extra 100mm of zoom range, which can make the difference for wildlife and other close-ups.
Weight: 18.7 oz.
Max Aperture: f/4.5
Pros: Versatility
More from Switchback Travel