Nikon's full-frame camera lineup is impressive, but perhaps even more so is the extensive collection of FX-format (full frame) lenses. Below are 10 of the best FX lens models from wide angle and portrait to telephoto. We've included both prime and zoom lenses, and instead of picking only the most expensive pro-grade options, we've taken value into consideration as well. That means you'll find some nice budget options on this list like the wide-angle 16-35mm f/4 and telephoto 70-300mm f/4.5-5.6 that make full-frame photography much more accessible.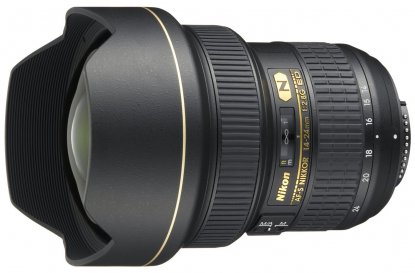 Category: Wide angle
Weight: 34.2 oz.
Max aperture: f/2.8
What we like: Nikon's top wide-angle zoom.
What we don't: Heavy and expensive.
For professionals and discerning enthusiasts, the 14-24mm f/2.8 is Nikon's top wide-angle zoom and captures exceptionally sharp images throughout its range. In addition, autofocus is fast and accurate and the f/2.8 maximum aperture is impressive for a lens of this type. What are the shortcomings of the Nikon 14-24mm? It's heavy at over 34 ounces and costs nearly $2,000. You also can expect distortion at the wide end but this can be corrected in-camera on new Nikon DSLRs like the D750 and D810. For serious wide-angle photographers, and particular those who shoot ultra-wide, the Nikon 14-24mm is an excellent choice. Those looking to save should consider the 16-35mm f/4 below.
See the Nikon 14-24mm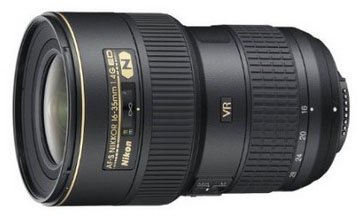 Category: Wide angle
Weight: 24 oz.
Max aperture: f/4
What we like: Just over half the price of the 14-24mm above.
What we don't: Low light performance and heavy distortion at the wide end.
The Nikon 16-35mm f/4 is another great wide-angle zoom for FX, giving you professional-grade image quality without breaking the bank. Its biggest competition is the Nikon 14-24mm f/2.8 above, which is superior optically but not necessarily as good of a buy. First, the 16-35mm f/4 is much cheaper at just over $1,000. Second, it covers more focal lengths and has a more useful zoom range. Third, it's over 8 ounces lighter. The most notable shortcoming of the 16-35mm is the maximum aperture of f/4, which is serviceable but not optimal in low light (the lens does have vibration reduction). It also has noticeable distortion at the wide end. For an even cheaper wide-angle zoom for FX, the Nikon 18-35mm f/3.5-4.5 doesn't have vibration reduction but costs even less and weighs only 13.6 ounces.
See the Nikon 16-35mm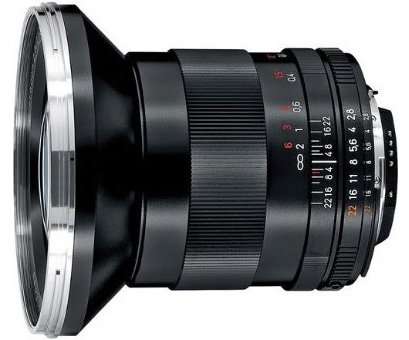 Category: Wide angle
Weight: 21.2 oz.
Max aperture: f/2.8
What we like: Very sharp and almost no distortion.
What we don't: Manual focus isn't for everyone.
Zeiss makes a different breed of lenses, many of which are manual focus but offer some of the finest optics on the planet. We have used the Zeiss 21mm Distagon extensively and feel that it's the best landscape lens for Nikon FX-format cameras (the lens also is sold with a Canon full-frame mount to pair with cameras like the 5D Mark III and 5DS). The Zeiss Distagon 21mm is extraordinarily sharp all the way to the corners, has almost no distortion, and offers great contrast thanks to Zeiss' anti-reflection coating on the glass. We also love the durable metal build, which adds weight but means that the lens should far outlast your camera. If you haven't yet tried manual focus, this is an expensive way to do so. Most of those who do, however, quickly find out that it's easy, more accurate, and fun.
Editor's Note: Zeiss recently released a new line of high-end Milvus lenses for Nikon FX and Canon EF that likely will replace the Distagon line. The 21mm Milvus is a promising wide-angle lens but we aren't ready to add it to this list just yet—it's hasn't been fully tested and is $300 more expensive than the Distagon.
See the Zeiss 21mm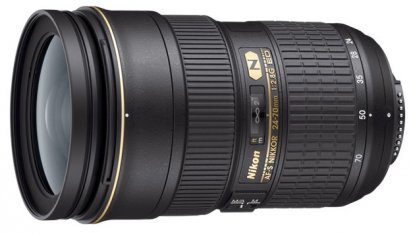 Category: Travel/Portrait
Weight: 31.8 oz.
Max aperture: f/2.8
What we like: Sharp and good in low light for a zoom lens.
What we don't: Bulky and no vibration reduction.
The 24-70mm f/2.8 is one of the most popular lenses in Nikon's FX lineup and a great choice for a walk-around zoom lens (provided you don't mind the nearly two-pound weight). It's sharp across its zoom range, focuses quickly and accurately, and has a sturdy metal build. In addition to stellar optical performance, what people like most about this this lens is its versatility: the Nikon 24-70mm can replace a handful of specialty prime lenses. With this in mind, paying nearly $2,000 isn't such a bad proposition. One criticism of the Nikon 24-70mm is that it doesn't have vibration reduction, but given the maximum aperture of f/2.8, we give that omission a pass.
See the Nikon 24-70mm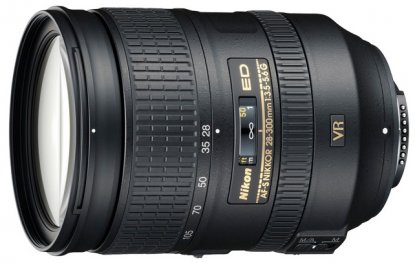 Category: All-in-one
Weight: 28.2 oz.
Max aperture: f/3.5
What we like: Extremely versatile and a good value.
What we don't: Distortion and softness, particularly at the ends.
For the ultimate in versatility, the Nikon 28-300mm VR literally can serve as the only lens in your bag. Based on the popularity of all-in-one lenses for Nikon's DX-format cameras, the 28-300mm VR was built specifically for FX and is currently is the only all-in-one lens for full frame. You can expect noticeable distortion at the ends—new Nikon full-frame camera models do have automatic distortion correction—but the lens is sharp throughout its zoom range and good captures good images overall. And although the Nikon 28-300mm is heavy at over 28 ounces, it's actually lighter than many of the zoom lenses on this list including the Nikon 14-24mm, Nikon 24-70mm and Nikon 70-200mm.
See the Nikon 28-300mm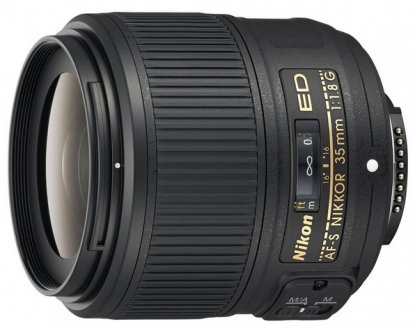 Category: Everyday/portrait
Weight: 10.8 oz.
Max aperture: f/1.8
What we like: Lightweight and a great value.
What we don't: Plastic build.
The Nikon 35mm f/1.8G is one the lightest lenses on this list and a great option for travel photography and everyday use. Until recently, the pricey pro-grade f/1.4 was the only 35mm prime option for FX, but the 35mm f/1.8 bridges the gap nicely and makes this highly useful focal length available to a wide range of consumers. With this lens you get great sharpness, fast autofocus, and respectable bokeh, all for $1,000 less than the f/1.4. Aside from a metal mount, the lens is constructed almost entirely of plastic and therefore may not last forever, but this does help keep it light at less than 11 ounces.
See the Nikon 35mm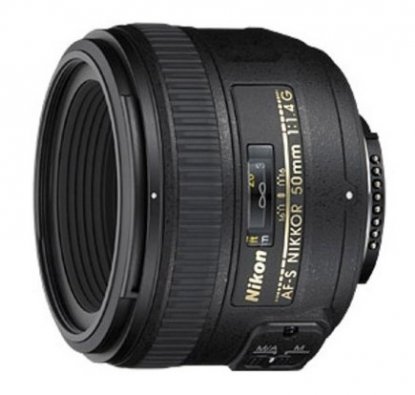 Category: Travel/portrait
Weight: 9.9 oz.
Max aperture: f/1.4
What we like: Excellent low light performance.
What we don't: Barrel distortion.
For portraits, the 50mm f/1.4 is Nikon's best FX-format prime lens. It performs extremely well in low light, has fast and accurate autofocus, and impressive bokeh. Compared to other f/1.4 prime lenses like the 35mm above, the 50mm f/1.4 is cheaper and lighter at less than 10 ounces. What are its shortcomings? It has some barrel distortion that is noticeable when shooting straight lines, an uncommon trait on Nikkor prime lenses. Other 50mm options for FX include the cheaper 50mm f/1.8 and manual focus 50mm f/1.2, a throwback manual focus lens made that gets rave reviews.
See the Nikon 50mm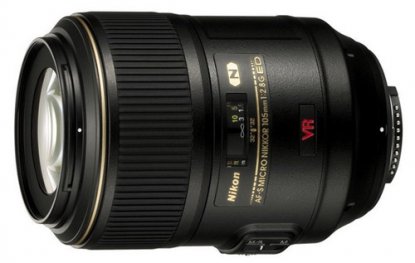 Category: Macro
Weight: 25.4 oz.
Max aperture: f/2.8
What we like: Versatile and sharp.
What we don't: Heavy for a prime lens.
The Nikon 105mm f/2.8 is our favorite macro lens for FX (Nikon uses the term "Micro"). With a minimum focusing distance of just over 12 inches and impressive sharpness, this lens can handle the vast majority of your full-frame macro needs. It also doubles as a short telephoto including vibration reduction for those on the move. For both types of photography, autofocus is reasonably fast in most circumstances, images are sharp, and low light performance is on par with other lenses of this type. The 105mm f/2.8 is heavy at over 25 ounces despite a lot of plastic in the build but the optics are excellent.
See the Nikon 105mm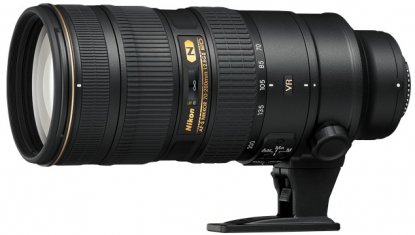 Category: Telephoto
Weight: 54.3 oz.
Max aperture: f/2.8
What we like: Nikon's top telephoto zoom for FX.
What we don't: Very heavy.
You'll likely want to use a tripod with the Nikon 70-200mm f/2.8 VR II—it weighs a hefty 54.3 ounces and extends more than 8 inches from your camera. Size notwithstanding, the 70-200mm is Nikon's best performing telephoto zoom lens for everything from travel to sports and school plays. The autofocus is fast and accurate, sharpness and colors are exemplary, distortion is low, and the lens comes with vibration reduction technology. Wildlife photographers may find that 200mm is not sufficient for far-off subjects, but the options get very pricey as telephoto capability increases. For a less expensive option with the same zoom range, try the Nikon 70-200mm f/4.
See the Nikon 70-200mm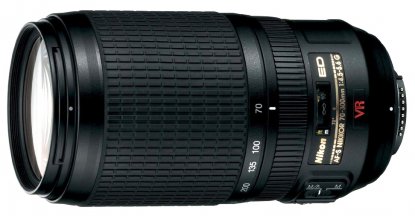 Category: Telephoto
Weight: 26.3 oz.
Max aperture: f/4.5
What we like: Long zoom range and low cost.
What we don't: Low light performance and distortion.
The 70-300mm VR is an excellent budget telephoto lens and one of the best values in Nikon's FX lineup. For around $500 you get reasonably sharp images throughout its long zoom range, vibration reduction covering up to four stops, and a Silent Wave Motor that focuses quickly (most of the time). The biggest shortcoming of this lens is its maximum aperture range of f/4.5-5.6—professionals and those who frequently shoot in low light should consider the Nikon 70-200mm f/2.8 above. But for the majority of people who aren't telephoto specialists, this is a solid FX lens at a great price.
See the Nikon 70-300mm
Lens Buying Advice
Zoom Lenses vs. Prime Lenses
An old photography dichotomy is that professionals use prime lenses and amateurs use zoom lenses. It's true that some of the very top lenses in terms of aperture, bokeh, and sharpness are primes, but the lines have been blurred as of late as the zoom options have improved. More non-professionals are buying full-frame cameras and want lenses that are less expensive and easier carry. As a bonus, cheaper full-frame lenses usually have fewer elements and more plastic are therefore are lighter and smaller.
In the outdoor and travel industries, we've noticed a lot of professional photographers using zoom lenses, and particularly of the wide-angle and telephoto varieties. Portrait and event professionals that depend on the 35mm to 100mm focal length range have the strongest selection of primes. Both types of lenses have advantages—primes in their optical performance and zooms in their versatility—but the latest generation of zoom lenses certainly outperforms past models and are no longer only for kits and those on a budget.
Low Light Performance
One of the strongest correlative factors with lens price is low light performance. This is measured primarily by aperture, or the amount of light that a lens is able to let through. Professionals need fast lenses, amateurs want them, and your decision should be dictated by your budget and intended use. There aren't hard-and-fast rules here, but we make the professional/non-professional lens cut-off at around f/2.8. Most pro-level lenses are at or below an f/2.8 maximum aperture (f/2.8, f/1.8 and f/1.4, for example), and many inexpensive zoom lenses are f/3.5 and above. You can get stunning photographs with almost any lens but a faster model definitely helps in low light, when shooting without a tripod, and with bokeh.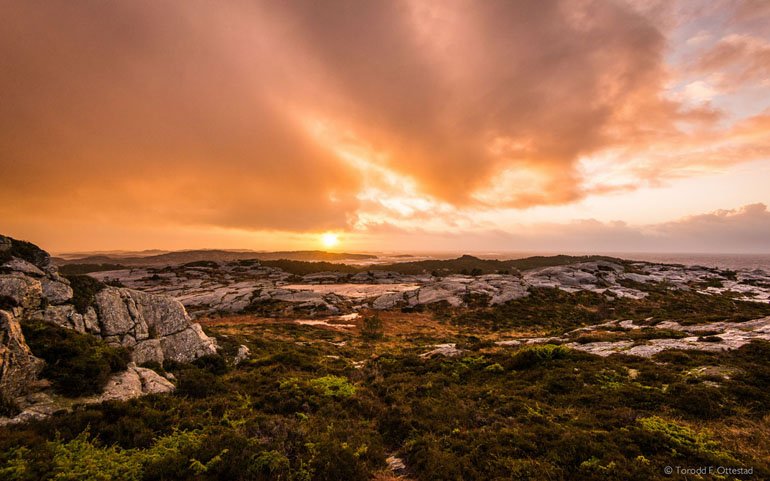 Another factor in gauging low light performance is image stabilization. Many lenses have tiny motors that help stabilize the image when shooting by hand, and depending on the situation, this can buy you a stop or two of performance. Many non-prime pro-level lenses have image stabilization while budget lenses like the Nikon 18-35mm f/3.5-5.6 do not.
Distortion
Distortion in photographs occurs when straight lines appear slightly curved, and can be either of the barrel or pincushion variety. In general, zoom lenses have more distortion than prime lenses. Wide-angle lenses have the most distortion of any type. And the cheaper the lens, the more likely it is to suffer from distortion.
The good news for photographers is that all of Nikon's new digital SLRs have a built-in distortion correction mode that helps offset the weaknesses of a lens. More, editing software like Photoshop and Lightroom can correct distortion and the process is relatively quick and painless. Of course, minimal natural distortion is optimal and both in-camera distortion correction and post processing have their limitations. If the distortion is too complex, the camera may not be able to recognize or fix it to your satisfaction.
Weight
Full-frame cameras are heavier than their crop-frame and mirrorless counterparts, and unfortunately so are FX lenses. On this list, for example, some of the heavier zoom lenses like the Nikon 24-70 f/2.8G are nearly 2 pounds. Given that Nikon full-frame camera bodies also weigh nearly two pounds (the Nikon D810 is 31.1 ounces), the camera and one zoom lens together already weigh nearly 4 pounds. And many photographers have multiple lenses and a camera bag to keep it all contained and protected.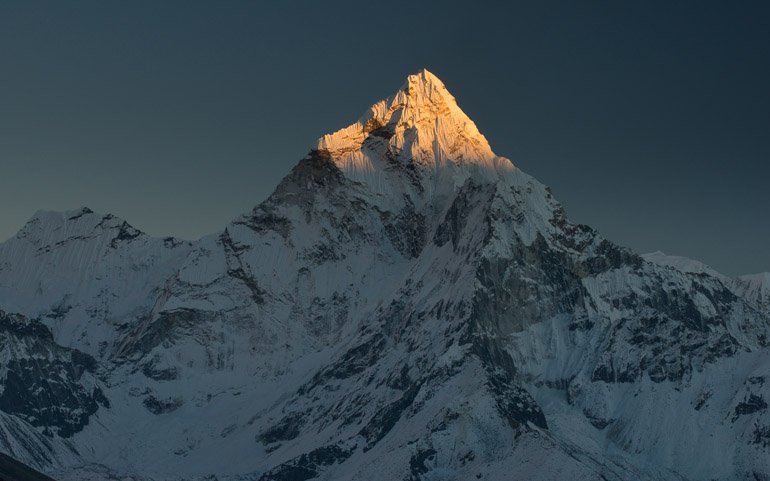 If you're after the lightest possible set-up, mirrorless interchangeable-lens cameras lead the pack including the full-frame Sony a7R II. Nikon currently doesn't make a full-frame mirrorless camera but that may change in the near future as they are rumored to be acquiring all or part of Samsung's camera division. For full-frame DSLR lenses, your lens choice does matter in terms of weight and bulk, so take note when making a purchase. FX lenses on the light end of the spectrum weigh as little as 10 ounces for the 50mm f/1.8, and the 18-35mm zoom comes in a very respectable 13.6 ounces. On the contrary, the hefty 70-200mm f/2.8 is a hefty 54.3 ounces.
Can I Use DX Lenses on an FX camera?
The short answer is yes: most DX lenses technically are compatible on FX cameras. However, only the center of the image will be recorded because the camera automatically selects a crop mode whenever a DX lens is attached. The result is a compromised image that is a disservice to your expensive FX camera. If you have a high quality DX lens that you can't live without, you can get DX-like image quality from your FX camera. But if you're buying new or used lenses for your full-frame camera, we recommend using FX lenses.
Read More About Photography