Alaska's eastern interior is dominated by Wrangell-St. Elias National Park, the largest national park in the United States. For comparison, Wrangell-St. Elias is larger than the country of Switzerland and six times larger than Yellowstone National Park. The geography of the region is astounding, with four distinct mountain ranges: the Alaska, Chugach, Wrangell, and St. Elias Mountains. Nine of the sixteen tallest peaks in the United States are there, including Mount St. Elias, the second tallest in the country at 18,008 feet. It is home to the country's largest glacial system—over 25 percent of the park is covered in ice. The famous Copper River flows from the Copper Glacier in the Wrangell Mountains and passes through the northern end of park.
 
Exploring Wrangell-St. Elias
Access is slightly easier to Wrangell-St. Elias than to many other parts of the state. Two roads pass into the park: the Nabesna Road (a dusty gravel road with no services) enters from the north and makes it way 42 miles into the park with stream crossings after mile 25. The McCarthy Road enters from the south and passes 60 miles into the park. The surface of the McCarthy Road also is gravel but the road has been improved by the State and it now takes 1.5 hours each way. Both roads have a number of campgrounds, hiking trails, and fishing holes.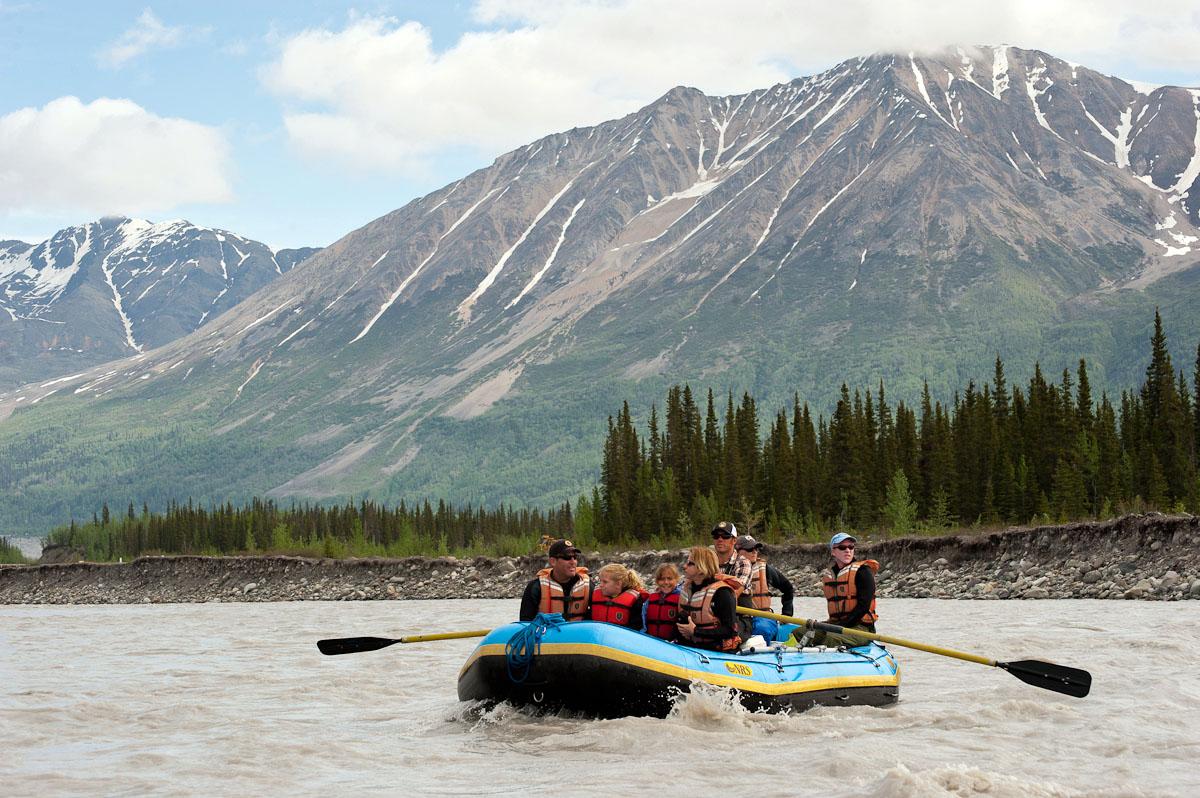 People come to Alaska's eastern interior and Wrangell-St. Elias National Park to run glacial-fed rivers, hike the ridgelines, and climb mountains. Some of the most popular excursions are rafting trips down the Copper River and Chitna River. Wrangell-St. Elias has a number of excellent hiking trails and public use cabins. Mountaineers flock to Mt. Blackburn, Mt. Sanford, and Mt. St. Elias, among other peaks. Although it is possible to explore the region on your own (permits aren't necessary for groups fewer than eight people), hiring a guide increases the likelihood of a carefree trip.
Read More From Switchback Travel