When the heart of the coldest winter months arrives, it's time for a serious jacket. Our picks for the best winter jackets and parkas below are among the warmest on the market—they are packed with down fill (or synthetic on occasion) and built to stand up to freezing temperatures and howling winds. The jackets run the gamut from casual pieces designed for around-town use to performance options built for mountaineering. Some toe the line nicely and are fully capably of handling double duty. For more background information, see our winter jacket comparison table and buying advice below the picks. Many of the jackets are offered in both men's and women's styles, but we've also dedicated a section to our top women's-specific winter jackets.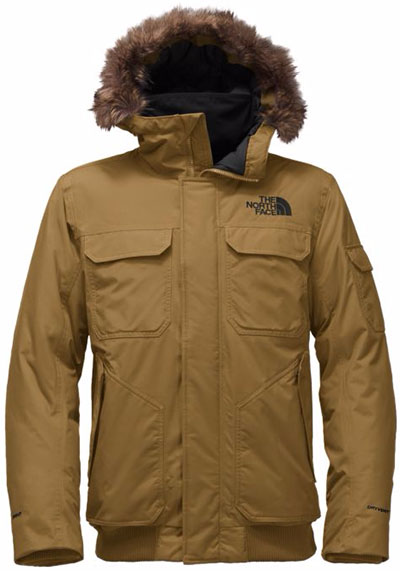 Category: Casual
Fill: 550-fill down
Weight: 3 lbs. 2 oz.
What we like: Warm, looks good, and a solid value.
What we don't: Heavier and less packable than a more performance-oriented jacket.
You certainly can spend a lot more for a winter jacket, but we love the combination of quality and value offered by the Gotham III from The North Face. This coat covers all of the important bases: it's warm, waterproof, blocks the wind, and is decently breathable for use in milder temperatures. And at around $300, it will set you back considerably less than many of the pricier options below.
What are the shortcomings of the Gotham III? It has a decidedly casual look and feel (hence the name "Gotham"), meaning that it isn't ideal for the backcountry. In addition, you won't get the same warmth for the weight or compressibility as some of the pricier jackets on the list that use 800-fill down or even higher. But these shouldn't be huge issues for around-town use, which is exactly why many people buy the Gotham III. The cherry on top: we really like the looks of the jacket (thankfully the faux fur collar is removable as that could have been a deal breaker). Those considering the women's-specific version should keep in mind that it varies more than usual: the shell isn't waterproof, and the baffles and lack of exterior chest pockets give it a more traditional down jacket style.
See the Men's North Face Gotham III  See the Women's North Face Gotham II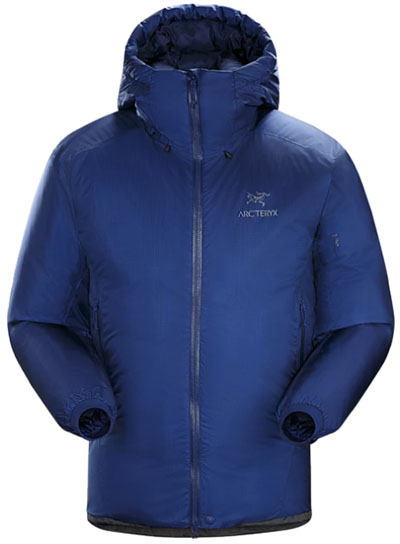 Category: Performance/casual
Fill: 7.93 oz. of 850-fill down
Weight: 1 lb. 8 oz.
What we like: Premium warmth, build quality, and packability at a low weight.
What we don't: Very expensive and overkill for casual use.
The Firebee AR is in a different stratosphere from the Gotham III above, but for hardcore adventurers, it's one of the best options out there. With nearly 8 ounces of 850-fill goose down and a seam taped, windproof shell, this is a supremely cozy winter down jacket that weighs only 1.5 pounds. It's not the warmest parka Arc'teryx makes—their Ceres SV has an additional 0.5 ounce of insulation—but the Firebee packs down significantly smaller, offers better water resistance, and has a soft-touch interior that resembles a premium sleeping bag. For deep backcountry use in the depths of winter, the Firebee AR is as good as it gets.
Interestingly, the Firebee AR is technical in design but not as technical looking as you might expect. Whereas a parka like the Feathered Friends Icefall below looks as if it is indeed intended to be used while standing on belay, the Firebee has a clean style that translates well to everyday use (we frequently notice technical jackets from Arc'teryx on the streets of Seattle and elsewhere). And despite the high cost, Arc'teryx products are built extremely well and should last as long as anything on the market. You can save a lot by going with the Gotham III or REI Co-op's Stormhenge 850 below, but for a performance option with surprisingly good casual appeal, we love the Firebee AR.
See the Men's Arc'teryx Firebee AR  See the Women's Arc'teryx Firebee AR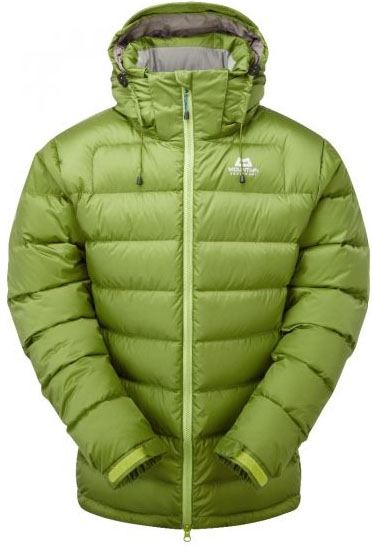 Category: Performance/casual
Fill: 10.4 oz. of 700-fill down
Weight: 1 lb. 10 oz.
What we like: Warm, looks great, and reasonably priced.
What we don't: Build quality is good but not great.
If you're in the market for a super warm down puffy that won't break the bank, give the Lightline from Mountain Equipment a serious look. This jacket is stuffed with an impressive 10.4 ounces of 700-fill down, and offers excellent protection from the elements with a windproof and water resistant Drilite shell. In addition, we really like the Lightline's clean look and multitude of available colorways—it's a nice option for everything from technical use to everyday wear in cold climates. Last but not least, it's one heckuva value at $250. Many winter jackets with a fraction of the down cost quite a bit more.
Why is this jacket priced so competitively? U.K.-based Mountain Equipment isn't all that well known in the U.S., and the company doesn't spend a ton on athletes or advertising campaigns. And as often is the case with outdoor gear that wins out in price, the Lightline's build quality and durability are good but not up to Arc'teryx or Patagonia standards. But in terms of value, you'll have a hard time finding more down and warmth for your buck. 
​See the Men's Mountain Equipment Lightline  See the Women's ME Lightline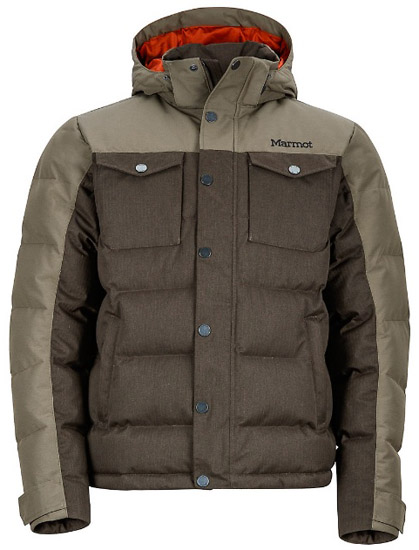 Category: Casual
Fill: 700-fill down
Weight: 2 lbs. 11.8 oz.
What we like: Warm and stylish.   
What we don't: Slim fit, particularly around the collar.
The Marmot Fordham is another reasonably priced winter jacket designed mostly for casual use. We think it's a nice all-around option: the Fordham uses 700-fill down (higher quality than The North Face Gotham III or Patagonia Topley), has a tough 2-layer waterproof shell, and a removable hood for when you don't need the extra protection. We also like the functional, urban look with durable fabrics and plenty of pockets.
Why isn't the Fordham ranked higher on our list? The fit is a bit snug for a cold-weather layering piece, and particularly in the collar area when trying to add extra warmth like a scarf. It also feels a lot bulkier and heavier than the Gotham above, particularly around the shoulders and arms. But the upside is we found it to offer a step up in warmth on truly frigid days. Overall, the Fordham is a very viable competitor to the casual options on this list.
See the Men's Marmot Fordham  See the Women's Marmot Southgate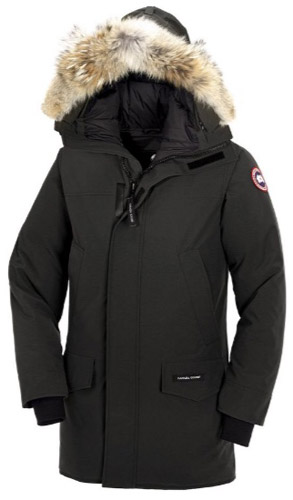 Category: Casual/performance
Fill: 625-fill down
Weight: 3 lbs. 5 oz.
What we like: Super warm and stylish.
What we don't: Very expensive.
At the high end of the winter jacket spectrum is Toronto-based Canada Goose. These jackets are the real deal: they're extremely warm, well built, and downright fashionable for those that want a sleek look. Our top pick from Canada Goose is the Langford Parka, which hits a nice sweet spot between Arctic and urban use. With 625-fill duck down (it's ironic that the company uses mostly duck down and not goose) and a thick and durable Artic Tech shell, they claim that the Langford can be worn down to a freezing -15°F. This is the company's second warmest tier of jacket with the famous Expedition Parka viable down to -25°F.
Aside from the awesome warmth, craftsmanship, and looks, our biggest issue with Canada Goose is price. The Langford is a staggering $900 (the Antarctic-ready Expedition Jacket is a whopping $1,000) but Canada Goose doesn't use premium down like Arc'teryx or other high-end brands. In fact, the Langford is only a small step up from the $400 Patagonia Topley in down quality, although it has more fill and is noticeably warmer. But if you run cold, need the extra insulation, or appreciate the styling, Canada Goose has a valuable corner of the market.
See the Men's Canada Goose Langford  See the Women's Canada Goose Trillium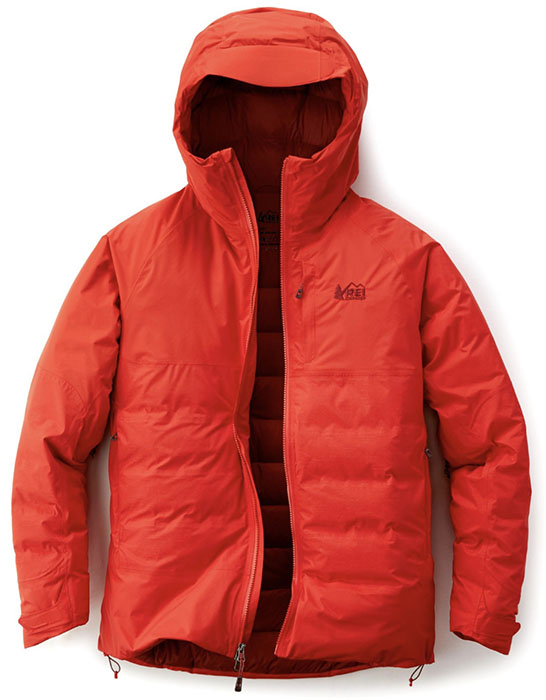 Category: Performance/casual
Fill: 850-fill down
Weight: 1 lb. 11 oz.
What we like: Premium down and a nice feature set at a low price point.
What we don't: Not everyone will like the mix of technical and casual features.
REI has been stepping up its game of late with more premium down offerings—we've loved the Magma sleeping bag and down jacket—and next in line is the Stormhenge. As the name insinuates, you get premium 850-fill goose down along with a 2-layer waterproof shell. Impressively, the jacket boasts a number of technical features like pit zips for dumping heat and a 2-way zipper up front. Add in a comfortable and adjustable hood, and this is an impressive new winter jacket from REI at a very reasonable price.
In terms of categorizing the Stormhenge and who it's best for, that's a bit tougher. It has many similarities to a belay jacket or ski shell including the waterproofness and technical features, but the hood is not helmet compatible and the streamlined look could work just fine in the city too. And one thing worth noting: we are never able to track down the fill weights of REI jackets (they're not listed on the website and we've been unsuccessful via phone and email). In use, we've found the jacket to be warm enough to be comfortable into the low 20s Fahrenheit with only a light baselayer. That's pretty impressive considering the price, but it falls short of many of the high-end options on this list like the Arc'teryx Firebee AR or Rab Neutrino Endurance.
See the Men's REI Stormhenge 850  See the Women's REI Stormhenge 850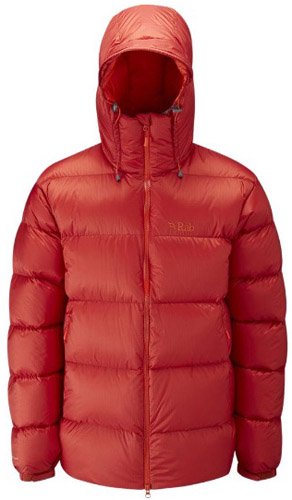 Category: Performance/casual
Fill: 8.8 oz. of 800-fill down
Weight: 1 lb. 6 oz.
What we like: Versatile and a good value.
What we don't: Relatively thin materials.
At $375, there is a lot to like about the Rab Neutrino Endurance. This winter jacket has 8.8 ounces of 800-fill goose down (more fill weight the $949 Arc'teryx Firebee AR above with only slightly less fill power). The tall neck and burly hood do a great job at blocking wind and cold air. And we like the styling, which is performance-oriented (Rab is a climbing company) but translates better for casual use than a jacket like the Feathered Friends Icefall Parka below. It's also the lightest jacket on this list at just 1 pound 6 ounces.
One shortcoming of the Endurance Neutrino is that the Pertex Endurance shell is relatively thin. While the fabric does a great job shedding snow and protecting you from the wind, the 30-denier face fabric and 20-denier lining prioritize packability and weight over all-out durability. We like the versatility that comes with a lighter weight jacket, but for casual use or if you're hard on your gear, it may be worth getting a thicker jacket like the options above... Read in-depth review
See the Men's Rab Neutrino Endurance  See the Women's Rab Neutrino Endurance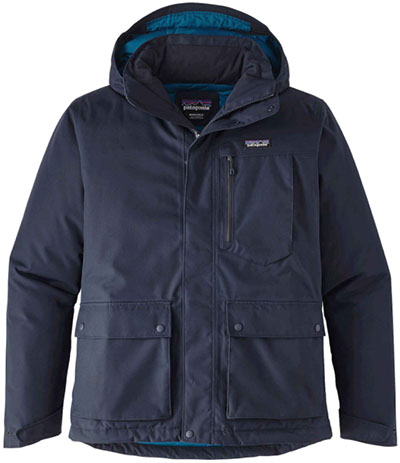 Category: Casual
Fill: 6.1 oz. of 600-fill down
Weight: 2 lbs. 8 oz.
What we like: Clean styling and premium build.
What we don't: Similar warmth as The North Face Gotham III for $100 more.
The Topley Jacket from Patagonia is similar to The North Face Gotham III above: it's a cold-weather piece designed primarily for urban wear. This coat is burly, well insulated, waterproof, and blocks the wind. It doesn't offer the range of movement of some of Patagonia's more performance-centric jackets, but it's a great option for the sustained cold spells in places like the Midwest and East Coast of the United States.  
Many people will make the choice between the Topley and Gotham III, so how do these jackets compare? The Topley is made with 600-fill duck and goose down vs. 550-fill goose down on the Gotham III. And the Patagonia is $100 more expensive, although it does have the premium build and styling that the company is known for. In terms of weight, the Topley is lighter at around 2.5 pounds and both jackets offer similar levels of warmth. Given the strong similarities, we give the nod to the Gotham based on price, but both are excellent winter coats.
See the Men's Patagonia Topley Jacket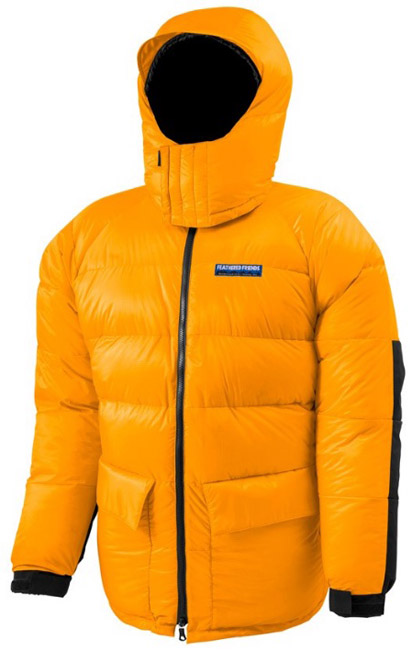 Category: Performance
Fill: 13.8 oz. of 850-fill down
Weight: 2 lbs. 1 oz.
What we like: Super warm: the most down fill on the list.
What we don't: The mountaineering look isn't for everyone.
Seattle-based Feathered Friends is a small company that specializes in premium down products, and they manufacture most everything in the Unites States. We love their lightweight Eos for cool weather, but the heavyweight Icefall is about as warm as it gets. Most importantly, this Parka is absolutely jammed with high-quality down: 13.8 ounces of 850-fill goose down to be exact. For comparison, the Arc'teryx Firebee AR above has 7.9 ounces of 850-fill goose down but costs $350 more.
The reason the Icefall Parka is ranked here and not higher is its limited appeal for daily use. Yes, you could wear this jacket on the streets of Chicago or Boston in the depths of winter, but it's built for big-mountain summits and high-altitude mountaineering and looks the part. The Firebee AR has a cleaner look and wider appeal, but the Icefall Parka clearly wins on warmth and down fill.
See the Feathered Friends Icefall Parka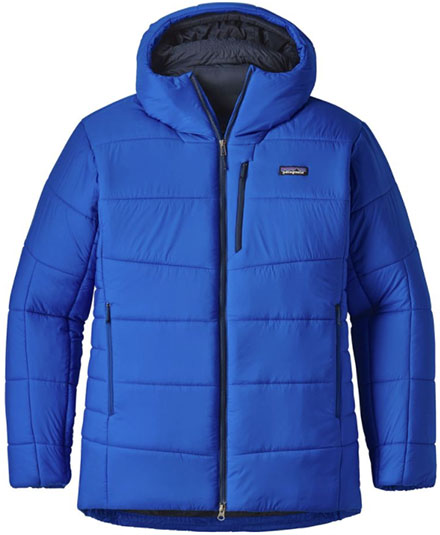 Category: Performance
Fill: 200g/100g HyperDas synthetic
Weight: 1 lb. 9 oz.
What we like: A warm and stretchy synthetic jacket at a reasonable price.
What we don't: Not on ton of casual crossover appeal.
Many people are familiar with Patagonia's lightweight synthetic jackets like the popular Nano-Air, but the heavy-duty Hyper Puff Parka offers true winter warmth. New for 2017-2018, the synthetic jacket replaces the DAS Parka, which was popular among climbers and other winter adventurers for years. With 200g of HyperDAS insulation over the core and 100g elsewhere, the Hyper Puff offers serious warmth and impressive wet weather performance. Whereas down loses its ability to insulate when wet, the Hyper Puff will keep on ticking.
Keep in mind that the Patagonia Hyper Puff is a specialty piece. It's most often worn for activities like belaying and ice climbing, and the design won't wear as well in the city as most other jackets on the list (features like a helmet-compatible hood don't apply to casual wearers either). And the synthetic insulation isn't as packable or as warm as a down jacket of comparable weight. The casual user or those looking for maximum coziness should stick to down, but the Hyper Puff Parka is a powerhouse performance piece for the right person.
See the Men's Patagonia Hyper Puff  See the Women's Patagonia Hyper Puff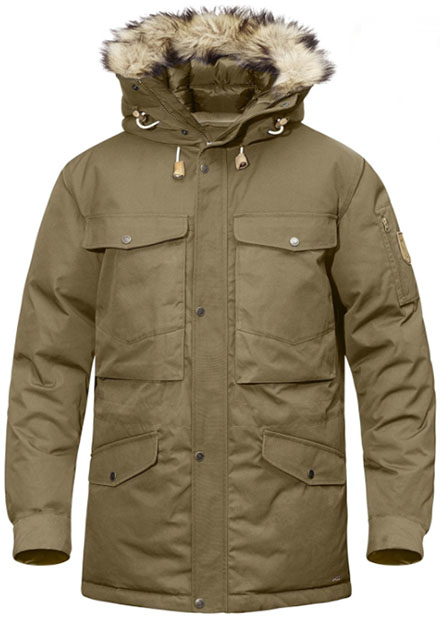 Category: Casual/performance
Fill: 500-fill down
Weight: 4 lbs. 2 oz.
What we like: Well built; fit allows room for layering.
What we don't: Low fill power for the price.
Similar to Canada Goose, Fjallraven makes good-looking outdoor gear that toes the line between casual and performance (at least casual levels of performance). The Singi Down Jacket is a durable piece that offers decent warmth with its 500-fill down, tons of storage, and clean lines representative of the company's Scandinavian heritage. Like much of Fjallraven's gear, the Singi Jacket has a G-1000 shell, which is 65% polyester and 35% cotton. G-1000 is an outlier these days but super durable and does resist moisture surprisingly well (you can add beeswax to aid in the process).
If you like Fjallraven's styling (we do), the Singi Jacket is a fine option. We do have concerns about its warmth: 500-fill down is the lowest fill power on this list, although the jacket does have a lot of it. And for $600, we think a number of our casual options above are better buys. Keep in mind that this coat runs large and should allow plenty of room for layering, which can be a good thing but impacts sizing. 
See the Men's Fjallraven Singi  See the Women's Fjallraven Singi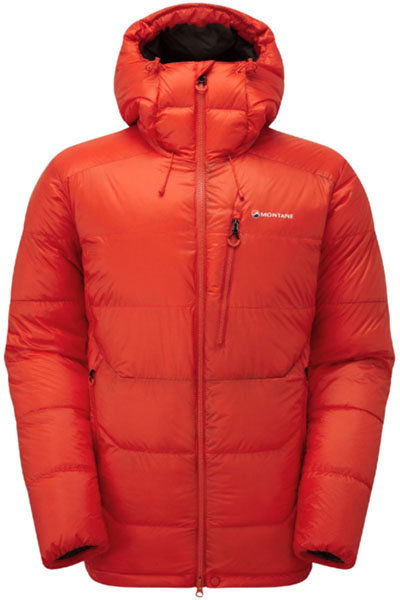 Category: Performance
Fill: 9.7 oz. of 800-fill down
Weight: 1 lb. 12 oz.
What we like: Warm; excellent materials and build quality.
What we don't: Slightly heavier and more expensive than the Rab Neutrino Endurance.
Montane makes premium performance products and the Deep Heat is no exception. First, you get 9.7 ounces of 800-fill down, which falls short of only the Feathered Friends Icefall in terms of overall warmth. The shell is a high-end Pertex Quantum Pro, which is reasonably tough yet lightweight and weather resistant. And the jacket comes with a host of other handy features for serious adventurers including a helmet-compatible hood, water resistant zippers, and a waterproof dry bag (make sure to remove the jacket from the dry bag for long-term storage).
All things considered, the Montane Deep Heat is very comparable to the Rab Neutrino Endurance above. Both use premium 800-fill down but the Montane has a little more of it (.9 ounces to be exact), and the Deep Heat weighs more in part because of the more substantial shell fabric. The two jackets offer tons of warmth and excellent coverage around the head and face, and both are built for climbing yet have a clean enough look for everyday use. We give the slight nod to the Rab due to cost and weight savings, but you really can't go wrong with either. 
See the Men's Montane Deep Heat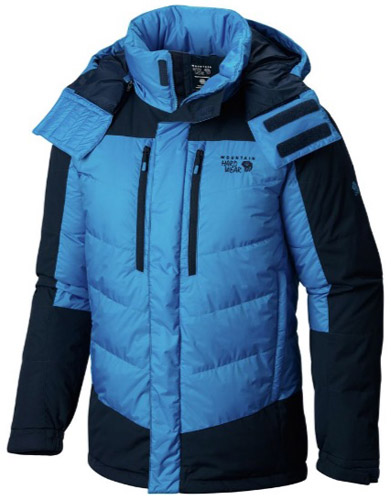 Category: Performance/casual
Fill: 650-fill down
Weight: 2 lbs. 8 oz.
What we like: Great in high winds.
What we don't: Not waterproof and lower fill power than true performance jackets.
Mountain Hardwear is perhaps best known for its ultralight Ghost Whisperer, but the Glacier Guide Down Parka is a solid option at the heavyweight end of the spectrum. With 650-fill down, good storage, and a windproof AirShield shell, this jacket is designed for frigid temperatures and serious gusts. We've seen it used on trips to the Antarctic Peninsula and that climate is no joke.
Keep in mind that the Glacier Guide Down Parka is windproof but not waterproof, and the down is treated but still will soak up moisture in a big storm (this would be rare in a freezing cold climate but not impossible). The reason this jacket is ranked here and not higher is that it's difficult to categorize: it has some of the feature set of a technical jacket but lacks the premium down and lightweight/packable nature of brands like Arc'teryx, Rab, and Feathered Friends. In a crowded field, that doesn't quite cut it.
See the Men's Mountain Hardwear Glacier Guide Down Parka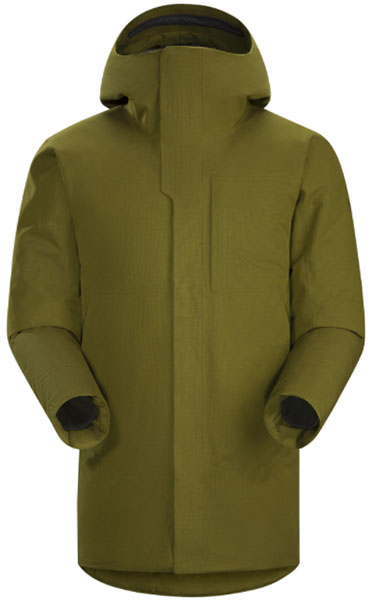 Category: Casual
Fill: 750-fill down with Coreloft
Weight: 2 lbs. 6 oz.
What we like: A waterproof winter parka.  
What we don't: Pricey and fit can be a bit roomy. 
Most Arc'teryx jackets are technical in nature, but the Therme Parka is decidedly urban, which is a nice change of pace. The biggest upside of this jacket is that it has a high-end Gore-Tex waterproof membrane and fully taped seams—many jackets in this category use lower quality in-house designs that aren't as breathable or as long lasting. Add in 750-fill goose down around the core with quality synthetic insulation in other high-use areas, and you have yourself a mighty warm parka that is perfect for winter in places prone to wet snow, like the Northwest and Northeast of the United States.
As we've come to expect from Arc'teryx, the build quality and look of the Therme Parka are top notch. The majority of complaints relate to sizing—unlike the company's normal athletic fit, the Therme is noticeable roomier. And some people find the hood to be a bit large and the pockets to be small for gloves. These issues aside, it's hard to argue with the warmth, weather protection, and styling, which makes the Therme a popular parka year after year.
See the Men's Arc'teryx Therme  See the Women's Arc'teryx Patera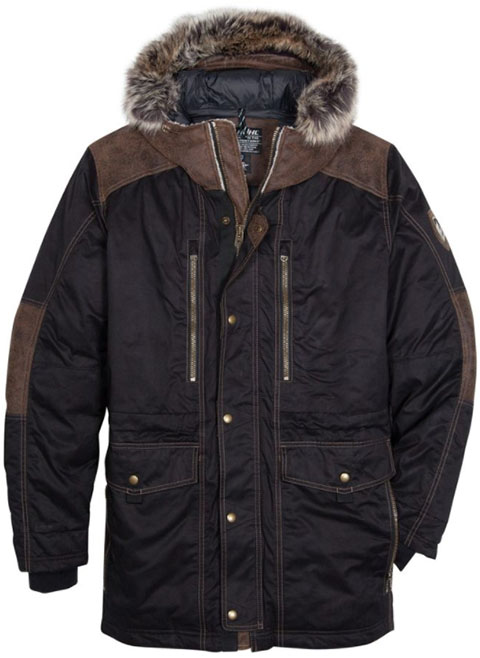 Category: Casual
Fill: 9.4 oz. of 800-fill down
Weight: 3 lbs. 4 oz.
What we like: Super warm and great coverage. 
What we don't: Design can be a bit polarizing.
If you're looking for a winter parka that is a little more fashionable than some of the options above, the Kuhl Arktik fits the bill. Most importantly, this jacket is super warm with 9.4 ounces of 800-fill down and has a burly shell that will help cut the wind. For protection from snow and rain, the jacket has wax and polyurethane coatings that will help moisture bead off. And this parka offers great coverage: it has a long cut and warm, substantial hood with a faux-fur brim that can be removed.
To be sure, the design of the Kuhl Arktik Down Parka can be polarizing. The zippers, buttons, and shoulder panels are meant to stand out, and particularly in the Raven colorway (the Carbon is a bit more muted). In addition, the materials are decent but not high-end—the leather too is of the "faux" variety and that can make a difference in terms of durability and looks over time. But if you've worn Kuhl products in the past and liked them, the Arktik Down Parka is a nice cold weather option.
See the Men's Kuhl Arktik Down  See the Women's Kuhl Arktik Down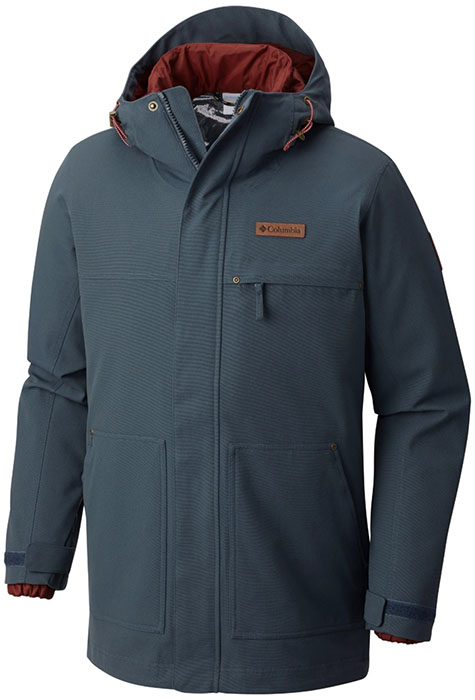 Category: Casual
Fill: 450-fill down/40g Microtemp synthetic
Weight: 3 lbs. 10 oz.
What we like: 3-in-1 functionality makes it an extremely versatile jacket.
What we don't: The lowest down fill power on this list.
Most winter jackets are all or nothing propositions: you wear them in the heart of winter when it's freezing cold, but have a lighter weight option for milder fall and spring conditions. The Columbia Catacomb Crest Interchange, on the other hand, offers 3-in-1 functionality with a waterproof shell and separate down jacket that can worn as one or on their own. We most often see this type of technology on ski-oriented jackets like Columbia's similar Wild Card Interchange, but the more casual Catacomb has nice styling that wears well in the city too.
All in all, we really like the style and functionality of the Catacomb Crest Interchange. It has a cleaner look than many of Columbia's jackets, and even the internal down jacket looks great as a standalone piece. But one downside to consider is the 450-fill power down, which is the lowest on this list. Weight and packability aren't huge concerns for casual use, but the inferior quality of the insulation does mean less warmth and loftiness overall. 
See the Men's Columbia Catacomb Crest  See the Women's Columbia Catacomb Crest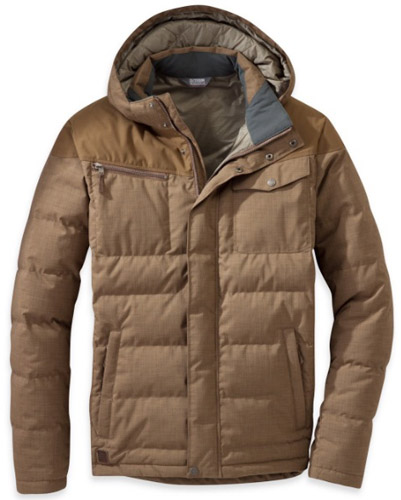 Category: Casual/work
Fill: 700-fill down
Weight: 2 lbs. 2.7 oz.
What we like: Tough yet looks good.
What we don't: Not super warm and fit is a bit snug.
We've presented a number of good casual options above, but don't overlook the Whitefish from Outdoor Research. This burly winter parka uses 700-fill down, which is high for its category, has a super durable 150D polyester shell, and reinforced elbows to help avoid wear and tear. And although the Whitefish is not waterproof, it resists moisture and wind fairly well.
We like the Whitefish for casual use and winter work outside, but it's a far cry from a technical piece that you'd use in the backcountry. The jacket is warm, and particularly if you factor in its excellent wind resistance, but we suspect that's its lighter on fill that most other options on this list (OR does not provide the fill weight). It is, however, one of the toughest models around and great for those who plan on putting their jacket through the ringer.
See the Men's Outdoor Research Whitefish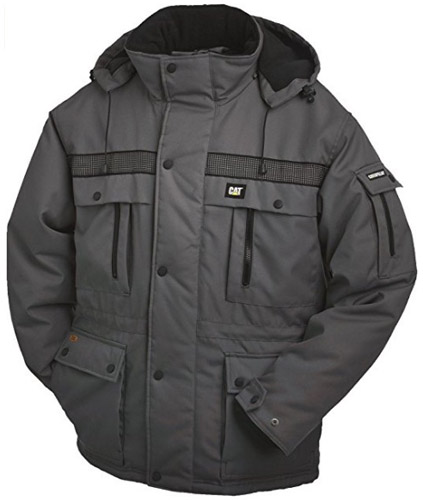 Category: Casual/work
Fill: Synthetic insulation (polyester)
Weight: 3 lbs. 8 oz.
What we like: By far the cheapest winter coat on this list. 
What we don't: Heavy, stiff, and could be warmer.
Let's say you don't care about fancy high fill-power down or the latest and greatest synthetic insulation. And let's say that you just want a warm winter parka that will get that job done for as cheap as possible. If this sounds like you, give the Caterpillar's Heavy Insulated Parka a serious look. It bucks the performance and even casual trend with a work-like build (outdoor work in the winter is what many people use it for), but it's a great value for what you get at less than $100.
How is this jacket so inexpensive? The insulation and shell of the Caterpillar Insulated Parka are straight polyester—no lightweight insulation or modern waterproof fabrics here. The jacket is water resistant, and given that's you're not protecting precious down fibers from outside moisture, it does a respectable job of staying warm when wet. In addition, you get ample storage with four large front pockets and one on the sleeve. Is this jacket for climbing mountains? No way. But it's great for shoveling your walkway, everyday outdoor use, and work in cold climates.
See the Men's Caterpillar Heavy Insulated Parka
Women's-Specific Winter Jackets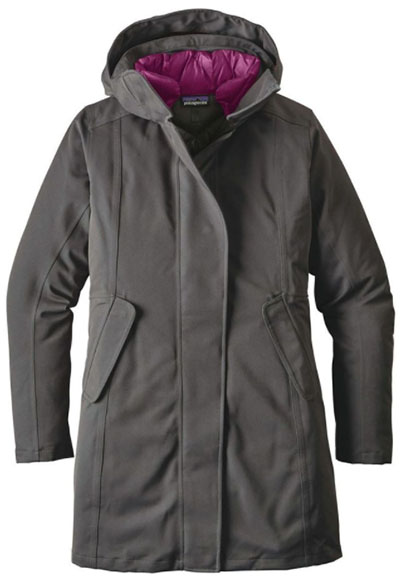 Category: Casual
Fill: 6.2 oz. of 600-fill down
Weight: 2 lbs. 13 oz.
What we like: Tremendous versatility. 
What we don't: Lacking in warmth; slim fit.
There is a lot to like about Patagonia's Tres Down Parka. Starting with design, it has an H2No Performance shell on the outside, along with a removable 600-fill down liner on the inside. You can wear either of the pieces separately, or together as one jacket, hence the "3-in-1"moniker. More, the outside is waterproof and seam taped, which results in excellent weather protection in wet snow and rain. And even the liner has a DWR treatment for use in light precipitation. That's a whole lot of versatility along with Patagonia's staple good looks and build quality.
What are the downsides of the Patagonia Tres Parka? Fit can be tricky with parkas, and particularly given all of the moving parts with a coat of this type, but the Tres is slim and won't work for everyone. In addition, the down insert is decently warm and the outer shell does a nice job at cutting wind, but in the coldest of conditions you still will want to add layers underneath. For a cheaper waterproof parka without the 3-in-1 capabilities, see The North Face Arctic II below.
See the Women's Patagonia Tres 3-in-1 Parka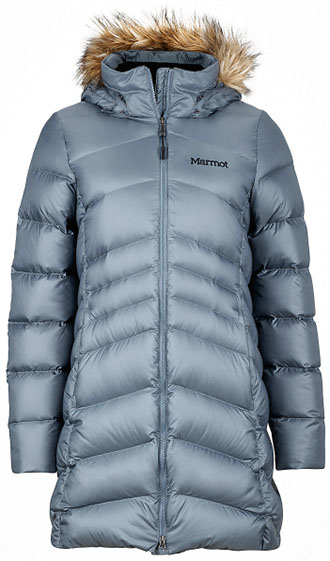 Category: Casual
Fill: 700-fill down
Weight: 2 lbs. 2 oz.
What we like: Super soft liner; premium look and feel.
What we don't: Arms are a bit short for some people.
When shopping for a down winter parka, you have a number of similar looking options from respected outdoor brands. Our favorite of the bunch is Marmot's Montreal Down Coat, which checks all of the important boxes while still coming in at a reasonable price. This jacket is warm with 700-fill down, has good length, and a super cozy hood with a removable faux fur liner. The inside of the jacket has a fleece liner that is noticeably soft to the touch, and the outside has a DWR treatment to help with light precipitation. Add in some classy colorways, and the Montreal is a really nice all-around parka for the cold.
Coming back to the all-important fit factor, a number of people have complained that the arms on the Marmot Montreal are on the short end. And like many casual jackets on this list, this model may not be enough for the coldest or windiest winter days, so it's best to choose a size that leaves at least some room for layering. But if you can get the fit dialed, the Montreal is a winner.
See the Women's Marmot Montreal Down Coat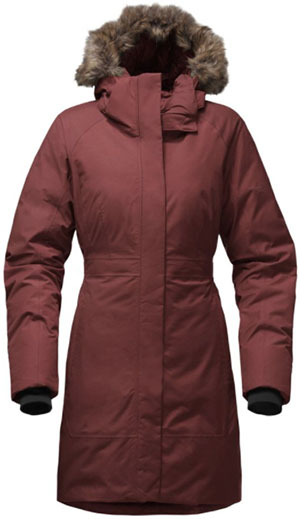 Category: Casual
Fill: 550-fill down
Weight: 2 lbs. 14 oz.
What we like: Waterproof and warm.
What we don't: Zipper and hood are subpar.
If you like the waterproofness of the Patagonia Tres above but don't need a full-on 3-in-1 system, the Arctic Down Parka II from The North Face is a nice option. Updated for winter 2017-2018, this popular parka performs well in tough weather but also looks the part for everyday wear. Like the Tres, the Arctic II is fully waterproof to keep you dry in a range of winter weather conditions, yet also packs a decent punch in terms of warmth. It's true that the 550-fill power is on the low end of the spectrum, but so is the price for a waterproof winter jacket.
Along with the good value come a few compromises. Some of the features and small details on The North Face Arctic II are less than premium, including the zippers and hood design. And like other products from The North Face, fit is a bit boxier than we would prefer (although this can be good for layering). But perhaps we are nitpicking here—the past generation Arctic was one of the best selling women's parkas on the market for years and we see the appeal.
See the Women's North Face Arctic Down Parka II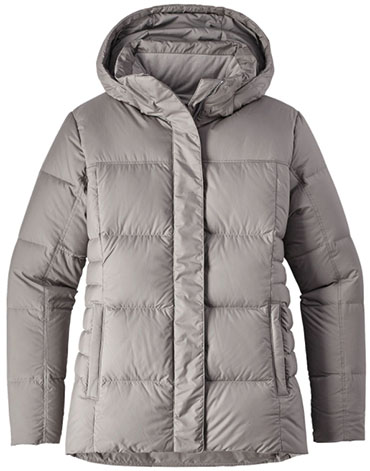 Category: Casual/performance
Fill: 6.7 oz. of 600-fill down
Weight: 1 lb. 10 oz.
What we like: Clean design, easy to move in, and a good amount of down for the price.
What we don't: Less leg coverage than a parka.
The other options on this women-specific's list are parkas, so we want to add a hip-length jacket to the mix. The Down With It from Patagonia is a good-looking and versatile jacket at a very reasonable price. We like the length, which works well for city wear but also can double down for light adventuring like winter hiking and snowshoeing. And the 600-fill duck down isn't of the high-end variety like the performance options above, but you get a respectable amount of it at 6.7 ounces and the jacket offers plenty of warmth for most uses.
What do you sacrifice by going with a jacket instead of a parka? The obvious answer is leg coverage—the Patagonia Tres and other options on this list end around the thigh, which can make a pretty big difference when wearing jeans or other non-insulated pants in cold weather (if you want more length, Patagonia does offer a Down With It Parka version). And for this jacket in particular, you get a DWR treatment but not complete waterproofing like the Patagonia Tres and The North Face Arctic.
See the Women's Patagonia Down With It Jacket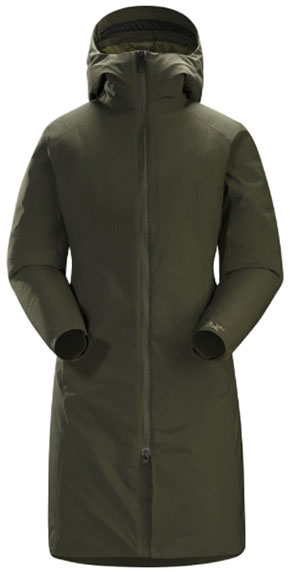 Category: Casual
Fill: 140g Coreloft synthetic
Weight: 1 lb. 8 oz.
What we like: Synthetic insulation has it upsides.
What we don't: Not quite as soft or warm as a down puffy.
This is a fun one: instead of goose or duck down like the jackets above, the Sylva is filled entirely with Coreloft synthetic insulation. What it means is the jacket retains its ability to insulate when wet and breathes better than down when temperatures are mild. Throw in a premium Arc'teryx design, a cut and fit that is more tailored than most other winter jackets, and a price that is reasonable (for Arc'teryx), and the Sylva is an intriguing parka option.
Who should buy the Arc'teryx Sylva? We think it's best for moderate climates where the synthetic insulation truly shines. The jacket isn't fully waterproof, but the Gore fabric cuts the wind and sheds light rain very well without compromising breathability (down is so warm because it traps heat so well, but it's not good at releasing that heat). In terms of downsides, the Sylva isn't quite as cozy as a down puffy, nor is it as warm for the weight. For the warmest of Arc'teryx women's parkas, see the new Centrale, which is waterproof and filled with premium down.
See the Women's Arc'teryx Sylva Parka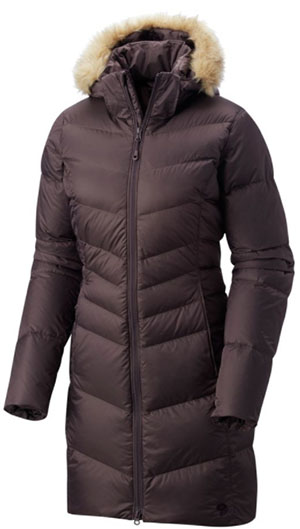 Category: Casual
Fill: 650-fill down
Weight: 2 lbs. 1 oz.
What we like: Better arm length than the Marmot Montreal.
What we don't: More expensive than the Montreal with inferior down fill.
It's a close call between the Mountain Hardwear Downtown and the Marmot Montreal above. Both share a similar design: down baffles that are warm but not overly puffy, good coverage, and clean styling that wears well in a wide variety of circumstances. And both weigh just a hair over 2 pounds. In terms of differences, the Montreal has a DWR coating while the Downtown does not, and we like the length of the sleeves on the Mountain Hardwear better, which are longer than the Marmot and can accommodate a wider variety of people.
We have the Marmot ranked higher because it uses better down (700 fill vs. 650 fill) and has a slightly softer interior. Neither manufacturer provides the fill weight for these products, but given that the Montreal weighs 1 ounce more and uses better down, we can assume that the warmth of that piece is on par or slightly better than Downtown Coat (the Downtown does have a little longer back length, however). Finally, the zipper quality of the Mountain Hardwear is rather disappointing and it costs $15 more. Perhaps the answer comes down to fit, but overall we give the nod to the Marmot. 
See the Women's Mountain Hardwear Downtown
Winter Jacket Comparison Table

Women's-Specific Jacket Comparison Table​
Winter Jacket Buying Advice
Winter Jacket Categories: Casual vs. Performance
Perhaps the single most important factor when choosing a winter jacket is its intended use. Casual winter jackets are designed for everyday wear around town—you'll see them most frequently in cold places like Denver, Chicago, Boston, New York, and even ski towns. Performance jackets, on the other hand, are more technical in nature and often lighter in weight due to the use of premium down and shell materials. These models are designed for mountaineering, climbing, and other cold-weather backcountry use.
The good news is that going with a casual coat generally saves you a good deal of money. Two of our top casual picks, The North Face Gotham III and Marmot Fordham, are around $300 yet offer ample warm and weather protection for most people. The compromises come in the weight, packability, and range of movement, which matter if you're climbing mountains but not so much for the morning commute. Toward the bottom of our picks are a couple of parkas that fall into the casual/work category with extra durable polyester shells and great toughness in general. To help clarify the best uses for each jacket, we list the category in the product specs and in our comparison table.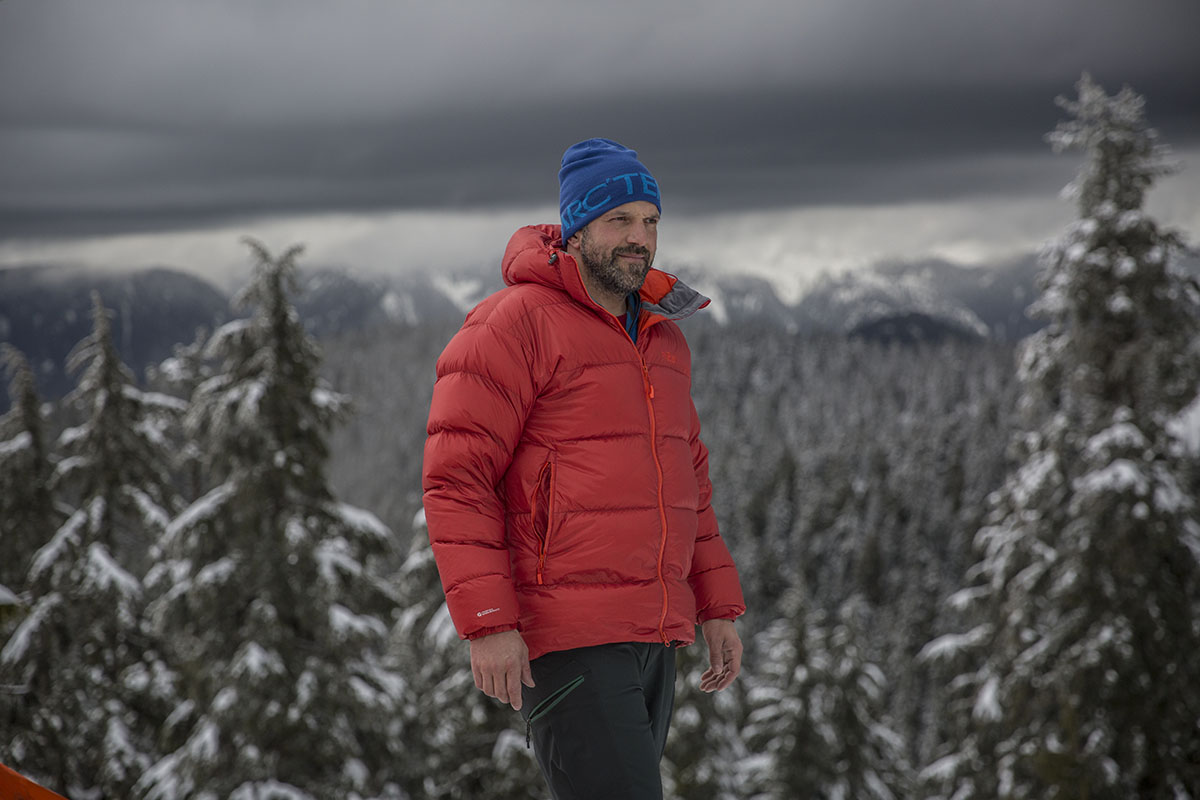 Insulation Types
Nearly all the jackets on this list have down fill, which is the warmest, lightest, and most compressible type of insulation. A few jackets—including the Patagonia Hyper Puff Parka—are made with synthetics, which is heavier and not quite as lofty but does a superior job at insulating when wet. We love both types of insulation and each has its purposes, but down wins out in pure warmth and coziness for winter. For more background on this topic, see our article on down vs. synthetic insulation.
 
Warmth
Warmth is a function of many factors: insulation type and weight, shell fabrics, wind, layering, level of exertion, and how warm or cold you run personally. But the two most important factors in determining the warmth of your jacket are fill power and fill weight.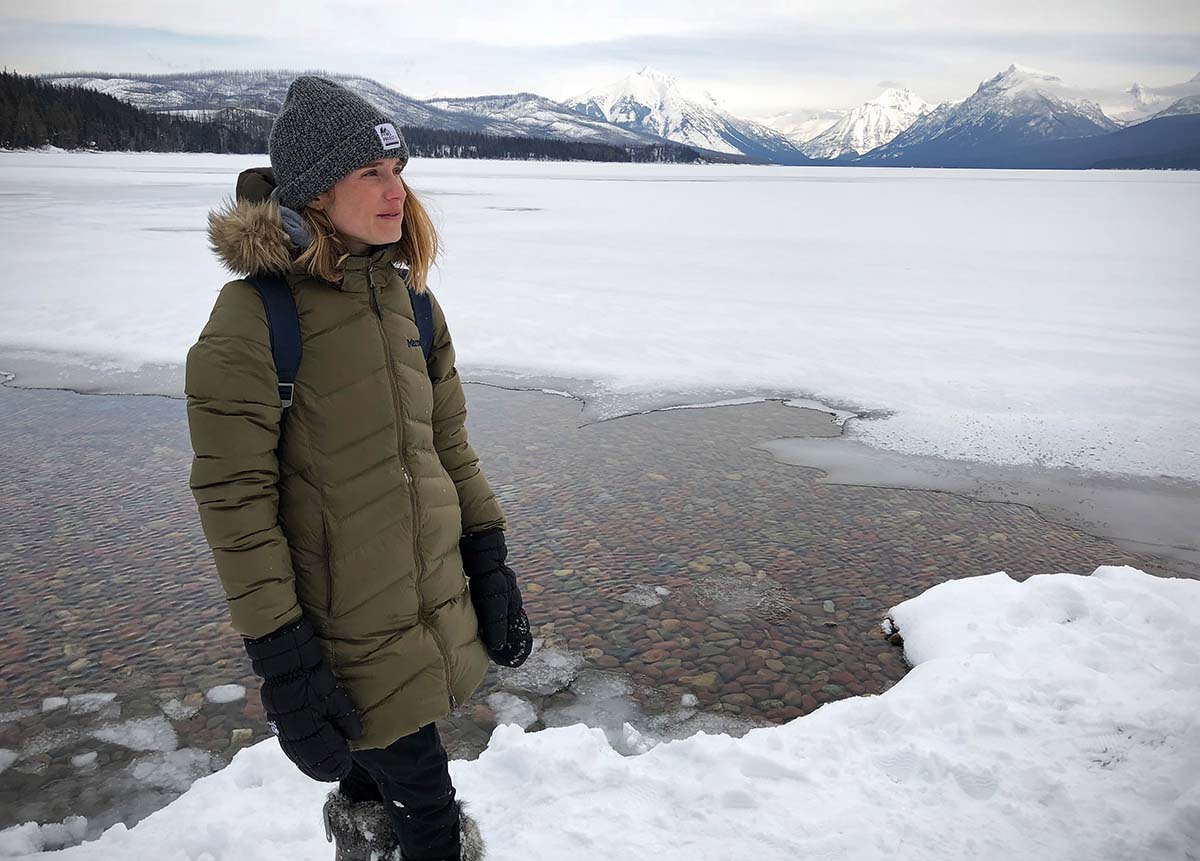 Fill Power
Fill power is the most heavily marketed spec among winter jackets and parkas, and refers to down specifically (nearly all the jackets on this list are down). The higher the number (600 fill, 700 fill, 800 fill, etc.), the more loft and warmth it will provide and the more easily it will compress when packing it away. Premium down also is the most expensive, which is why you'll see this number loosely correlate with price. Performance winter jackets usually are around 800 fill or higher, and casual pieces run from 500 fill to 700 fill.

Fill Weight
Fill weight is often overlooked but just as relevant as fill power. Instead of measuring the quality of the down, fill weight is simply the total weight of the down inside the jacket. For example, the Arc'teryx Firebee AR has 7.9 ounces of 850-fill down, while the Feathered Friends Icefall Parka has 13.8 ounces of 850-fill, which represents a significant difference. The calculation becomes more difficult as the fill power changes: comparing 850-fill down to 500-fill down is apples to oranges, so it's most helpful when the fill powers are at least similar.
Unfortunately fill weight isn't always provided by manufacturers, and particularly for casual pieces. We've done everything within our power to acquire that number—including spending seemingly endless periods of time on hold and explaining that fill weight is different than fill power—and include it in our comparison table when available. Around half the jackets on this list provide fill weight, which is more helpful than not.
 
Temperature Rating
Winter jackets don't have a uniform method of measuring warmth like the EN system for sleeping bags, but there are some good clues. As discussed above, make sure to take both fill power and fill weight into account. In addition, the shell of the jacket matters, as do the layers underneath.
By our best estimation, the majority of the jackets on this list are designed to go well below freezing for use in the heart of the winter months in cold climates like the Midwest and East Coast of the United States. Some jackets are capable of even more extreme conditions (the Canada Goose Langford Parka is given a -15°F rating by the manufacturer), while others are less insulated and designed for active use (Patagonia's Hyper Puff). Of course, layer well and don't take any chances, but this article presents that warmest jackets that we cover on this site. For more lightweight and midweight jacket options, see our articles on the best down jackets and synthetic jackets.
 
Layering
A major contributor to warmth is the layers (or lack thereof) you wear underneath. Due to the hefty amount of insulation inside most of the jackets above, a simple baselayer will do the trick in cold weather that hasn't yet reached frigid status. Depending on the parka, when the temperature really drops (think well below freezing) you may want to add a lightweight down or synthetic jacket as a midlayer. This would be a lot of insulation, but it's an easy adjustment to make so long as you have the extra gear and the jacket has room for layering. Warmth is a lot about personal preference and the specifics of the activity and conditions, but it's always a good idea to carry an extra layer or two should you get cold or the conditions change.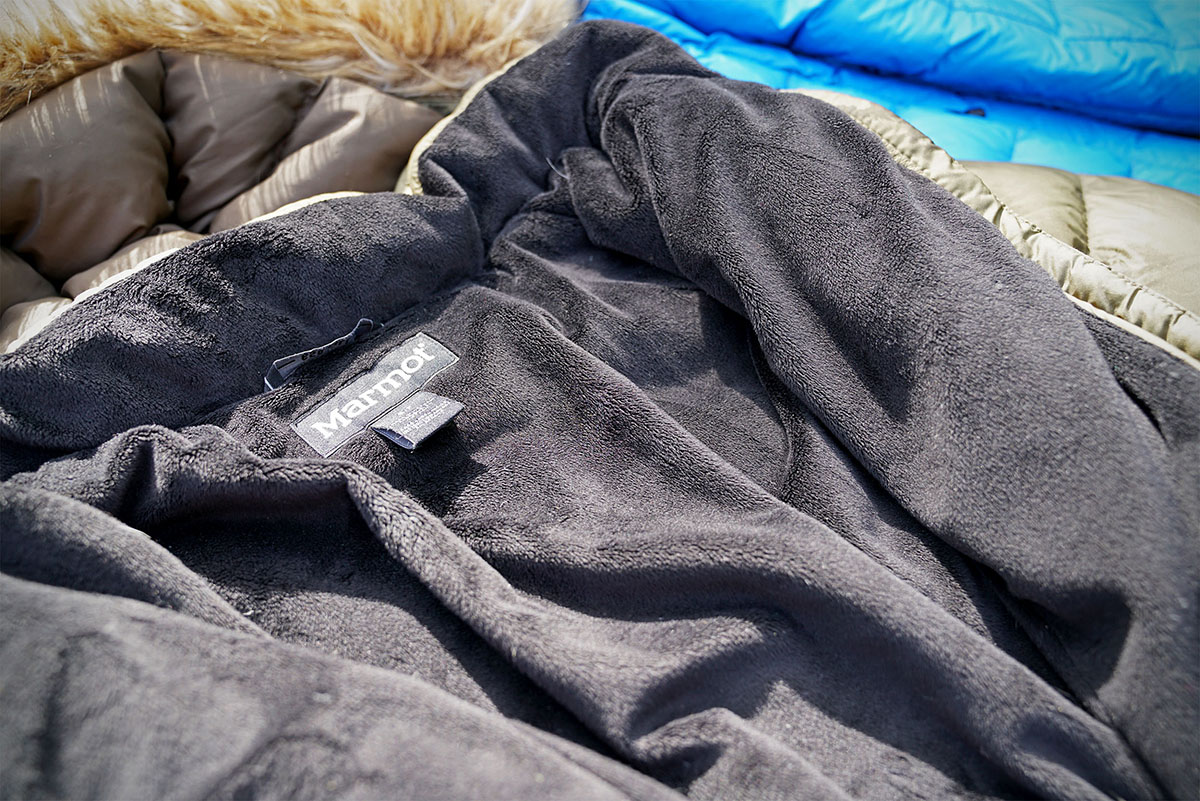 Weight
The importance of weight in your winter jacket buying decision depends largely on the intended use. For those looking in the performance category (mountaineers, climbers, winter explorers, etc.), jackets with large amounts premium down will be the warmest, lightest, and most packable. Our top two picks in this category are the Arc'teryx Ceres SV (1 pound 8 ounces) and Feathered Friends Icefall Parka (2 pounds 1 ounce). For those buying at the casual end of the market, weight matters much less—you most likely won't be carrying your down jacket in a backpack and don't care as much about shaving ounces. Many casual winter jackets and parkas push the 3-pound mark and higher and won't pack down as small with lower fill-power down.
The type and thickness of the shell fabric matters in overall weight as well. Performance jackets tend to use technical fabrics that are light and thin, while casual pieces use more durable and heavier shells that add weight. On the upside, the thicker shells are much better at avoiding tears and small abrasions and therefore should last longer. Lightweight down jackets require quite a bit of care and attention.
 
Water Resistant vs. Waterproof
Down loses its ability to insulate when wet, and therefore all jackets on this list offer some protection against precipitation. Most jackets are water resistant or water repellant, meaning they have a tightly woven face fabric and durable water repellant (DWR) coating that will bead up and shed light moisture. If you combine that with treated or hydrophobic down (a treatment added to the down itself that reduces water absorption and helps it dry faster), you have yourself a pretty effective system even in wet and heavy snow.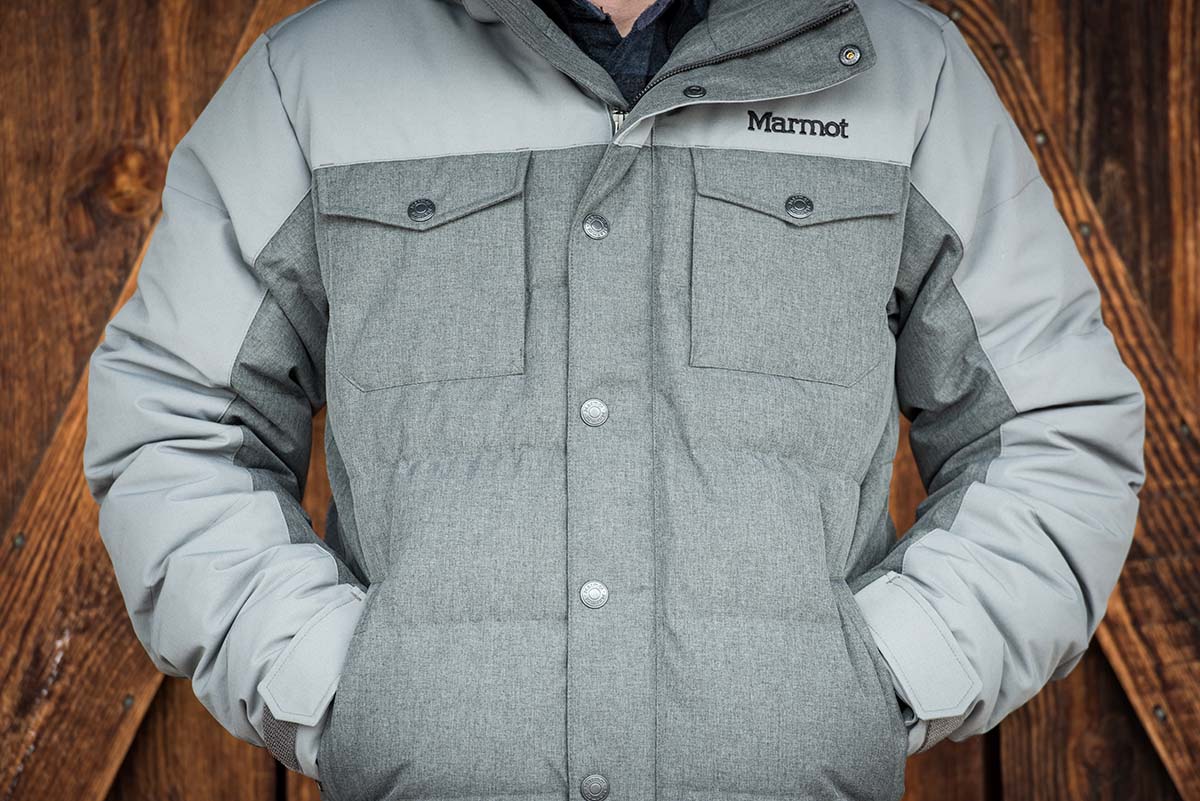 The reality is that if you'll be wearing a full-on winter jacket, it's unlikely you'll require complete waterproofing. Water-resistant shells, like what you get with the Arc'teryx Firebee AR and Rab Neutrino Endurance, offer plenty of protection in freezing, snowy conditions. Even the expedition-ready Feathered Friends Icefall isn't fully waterproof (the shell material is waterproof but the seams are not taped) because snow and ice won't penetrate the fabric like rain. If you do need complete waterproofing, however, there are some options on the market including the Arc'teryx Therme above. This jacket has fully taped seams and a waterproof Gore-Tex shell for staying dry if it happens to be 34°F and pouring rain.
 
Wind Protection
Exposure to wind can make an otherwise freezing winter day even worse. In terms of the wind resistance of a parka, a number of factors come into play including the type and thickness of the shell, amount and distribution of the insulation, and fabric of the liner. In particular, the shell itself matters most: on performance jackets, you'll see names like Gore Windstopper or Pertex for excellent wind resistance at low weights, and casual coats block the wind by the sheer thickness of the face fabric.
The truth is that all of these jackets do a respectable job at keeping wind and the other elements at bay. Midweight and lightweight jackets are much less substantial and you run the risk of catching a cold breeze through the jacket itself, but this list is composed of heavyweights that all should be considered highly wind resistant.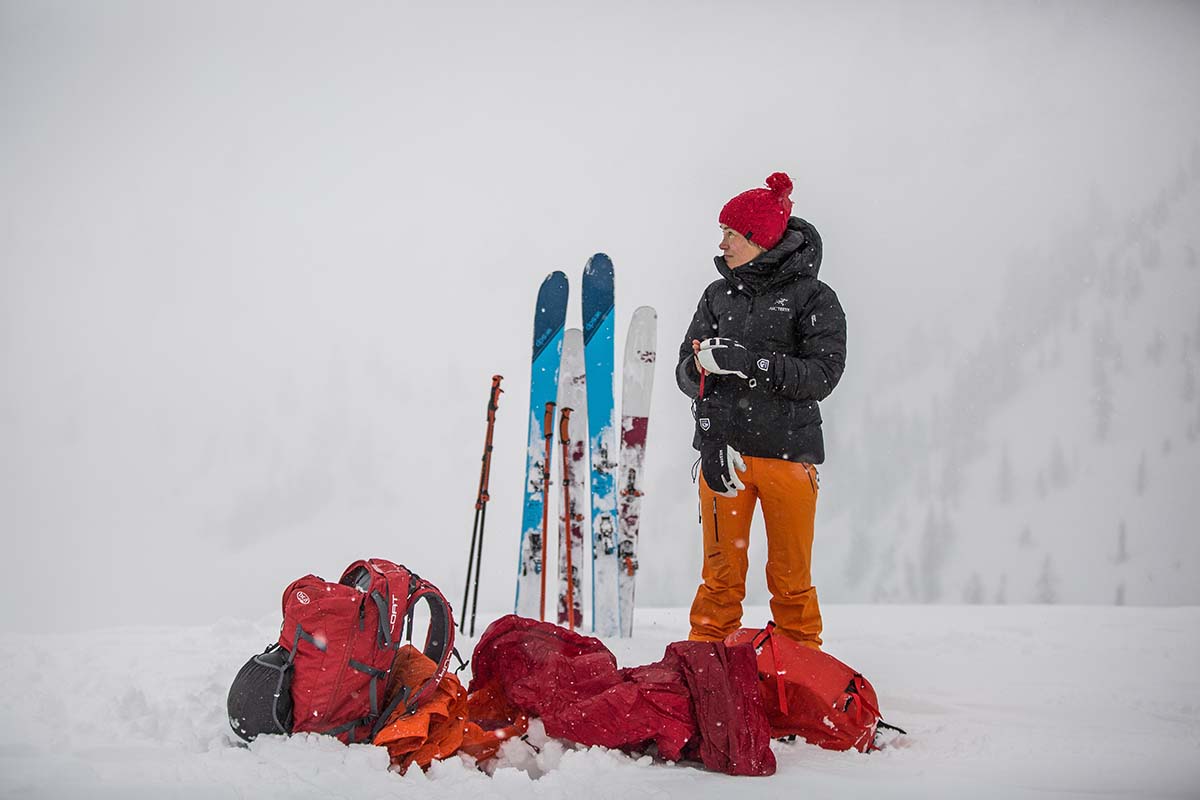 Hood
Perhaps more than any other type of jacket, the hood matters a lot with a winter coat. First, the hood almost always is going to have the same type of insulation as the rest of the jacket, so premium down in the body of the coat means excellent warmth for the weight in the hood. Second, a good cold-weather hood can be adjusted and tightened around the head snugly so that wind doesn't enter or blow the hood off your head (many technical winter jackets also have storm flaps around the collar to block out cold air). Finally, many performance-oriented jackets have helmet-compatible hoods, which are necessary for mountaineering and climbing. Helmet compatibility makes the hood larger and slightly less desirable for wearing without a helmet, but it isn't a deal breaker for us as long as the hood cinches down evenly.
For use on mild-weather days, some prefer the option to remove the hood from their winter coat altogether. Simply put, these hoods are bulky and can be annoying if they're just sitting along the back of your head. Among the 14 jackets above, 6 have removable hoods, and 5 of the 6 use a zipper along the back of the collar for removal. Because a zipper adds weight, it's a feature you'll typically find in a casual winter jacket (the Feathered Friends Icefall is one exception, although they use a button system). Whether this feature is a priority will come down to personal preference, but it could be a difference maker in the jacket you select. For example, the popular Patagonia Topley has a removable hood, but the equally popular Gotham III from The North Face does not.
Back to Our Top Winter Jacket Picks  Back to Our Winter Jacket Comparison Table
Learn More About Outdoor Gear