Ushuaia, located at the southern reaches of Argentina on the island of Tierra del Fuego, often is referred to as, "The End of the World." It's arguably the world's southernmost city (the small Chilean settlement of Puerto Williams is further south) as well as the port of call for trips to Antarctica. For many travelers to Patagonia, Ushuaia (population 70,000) is a favorite destination with an adventurous feel and great access to the outdoors.
The history of Ushuaia is unusual: it once served as the location of a prison for Argentina's dangerous criminals and repeat offenders. During the early 20th century, convicts built the town through forced labor including the railway, port, and other public works. In some ways, Ushuaia was the Alcatraz of the south: the Argentinian government chose it because the remote location and conditions would prevent escape. The prison finally shut its doors in 1947.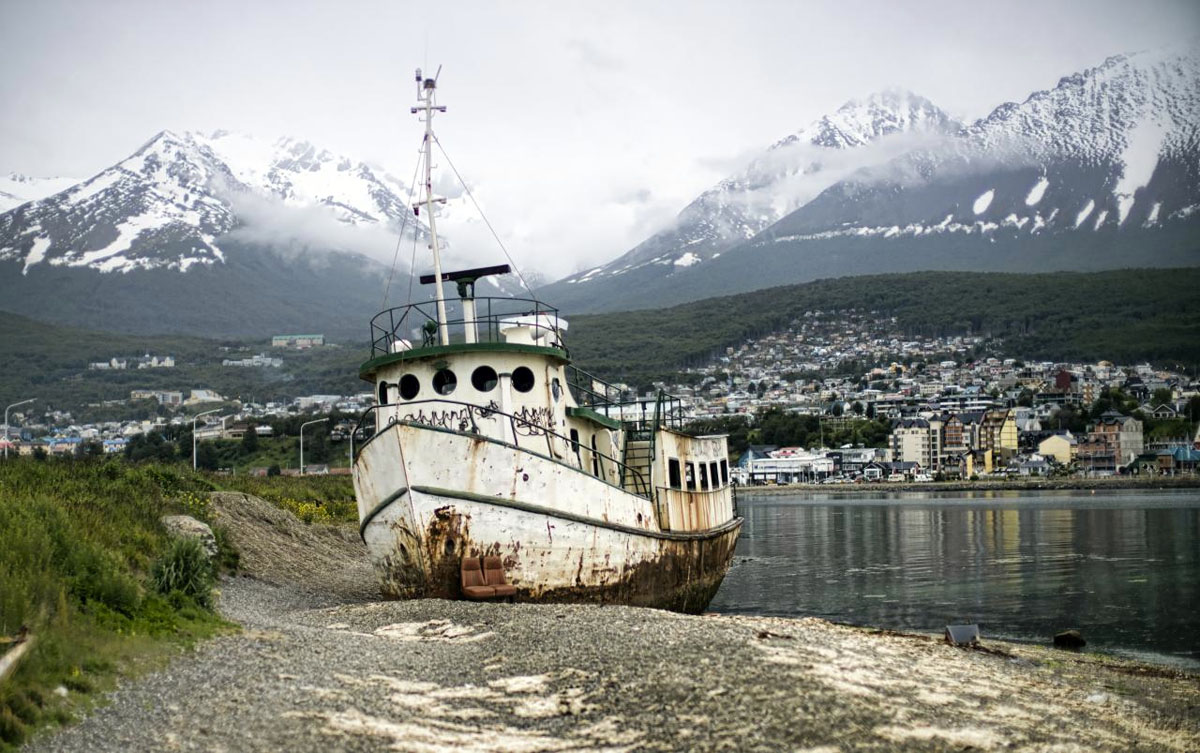 Ushuaia's surroundings are beautiful, situated along the Beagle Channel beneath the Martial Mountains. Tierra del Fuego National Park and many great hiking trails are within close proximity. Cruise ships and Antarctica departures support a number of good restaurants and shops (the town becomes much more laid back after the boats leave). And Ushuaia has a handful of museums worth visiting, including the Museo Marítimo y Presidio de Ushuaia (the maritime and prison museums), and Yamana Museum (the indigenous people, also known as the Yaghan, are considered to be the southernmost people of the world).