The new Patagonia National Park in southern Chile's XI (Aysen) region has officially opened. This one-of-a-kind project led by Conservacion Patagonica, the NGO headed by former CEO of the Patagonia clothing brand Kristine Tompkins, began buying up large chunks of private land in the early 2000s. The cornerstone purchase was Estancia Valle Chacabuco, a 178,000-acre sheep ranch in the Chacabuco Valley between two existing Chilean National Reserves.
Priorities for the Patagonia National Park have included removing hundreds of miles of fencing, restoring damaged land and biodiversity (the area is prime habitat for the endangered Huemul Deer), establishing a network of trails, building the luxurious Lodge at Valle Chacabuco, and engaging the local community. It hasn't all been smooth sailing: the project conjured up confusion and distrust amongst some locals and there was a looming threat of hydroelectric dams on the nearby Baker and Pascua rivers (so far the dams have been rerouted).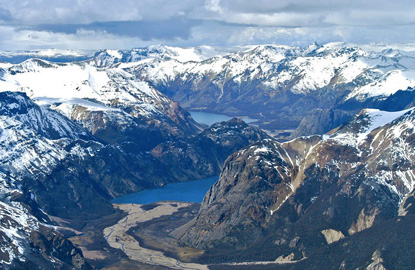 To be sure, the Patagonia most people know today only scratches the surface. For travelers and those who love the outdoors, the park will be an exciting new hub for ecotourism—Chile's Aysen region is one of the most beautiful and least discovered parts of Patagonia. From a conservation standpoint, Patagonia National Park will be an invaluable addition to the region's protected lands and will serve as a measuring stick for future creation of national parks in South America and around the world.
Learn More About Patagonia