So much has been written, sung, filmed, and said about New York that it is in many ways synonymous with the country itself. When most people think of New York, however, they typically think of New York City. The massive mixing bowl of a metropolis is the stuff of legend, and the reputation of New York City precedes it. But New York is a huge state, and outside of the confines lays a wealth of wilderness to rival any state on the Eastern seaboard from Florida to Connecticut.
Most hiking connoisseurs are familiar with the Appalachian Trail. The "AT," as it is called by those who know it well, is the country's most famous through hike and runs the length of the Appalachian Mountains from Georgia to Maine. In New York, the AT passes through through Sterling Forest State Park, Harriman State Park, and Bear Mountain State Park before entering Connecticut via the Pawling Nature Reserve. This stretch may not be as dramatic as areas like the Great Smokey Mountains in the south, but it is beautiful scenery nonetheless.
Located in New York's "Upstate" northeastern corner, the Adirondacks is an enormous track of pristine wilderness.  Its lakes, rivers, peaks, and woods offer a plethora of outdoors opportunities for hikers, climbers, canoers, spelunkers, snow-shoers, ice-climbers, and skiers. Many east coasters make a pilgrimage each year to the Adirondacks and attempt to climb each of the 46 high peaks located in the park.  In the summer, lakes and rivers such as Saranac Lake, Lake Placid, Long Lake, and the Tupper River offer fantastic swimming, sailing, canoeing and kayaking to help beat the heat.  Shoulder seasons are a great time for climbing, as the temperatures are a bit lower and the weather is generally good.  Winter snow sports are centered appropriately around Lake Placid's Olympic Center, the site of the 1932 and 1980 Winter Olympics.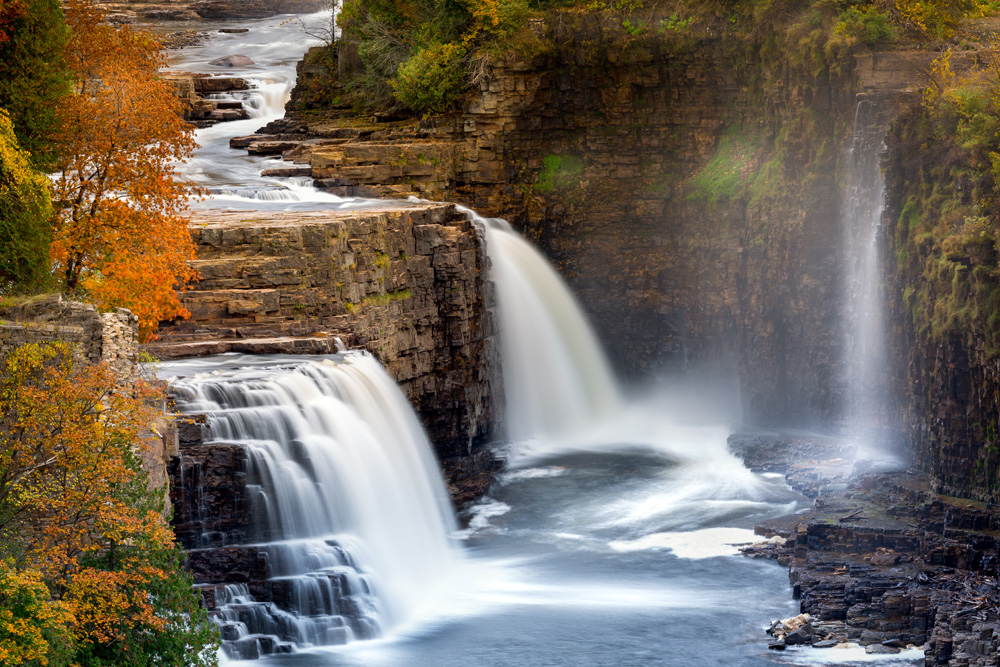 Of all the outdoors attractions the East Coast is known for, perhaps none is more awe inspiring than the autumn color change that occurs each year between September and November. In New York, the change is as dramatic as anywhere in the country—the reds, yellows, browns, oranges, pinks, and fuchsias come out in full fiery display for nearly an entire month.  The color change is most stunning when the landscape has enough mountains and valleys to give depth and relief to the scene.  Hence, New York's Adirondack Mountains are one of the most popular areas to catch the color change.  Mountain summits such as that of Mount Marcy, Algonquin, or Whiteface offer stunning views, and closer to the city there are still a number of places to catch the incredible color change each year. The Shawangunks outside of scenic New Paltz is well known for its long carriage road that runs the base of a long white cliff line, and provides views of miles upon miles of changing colors. Ithaca's Finger Lakes are another beautiful backdrop for autumn's colorful hues.
The Shawangunks also are well known as one of the top rock climbing destinations in the United States.  Located just 85 miles from New York City, they feature over a mile of continuous cliff line ranging from 100 to 300 feet high.  Climbing here dates back as far as the 1930s, and many of America's hardest routes at the time were established in the "Gunks". Today, it is still an internationally known destination due to the quality of its quartzite stone and views of the Hudson Valley.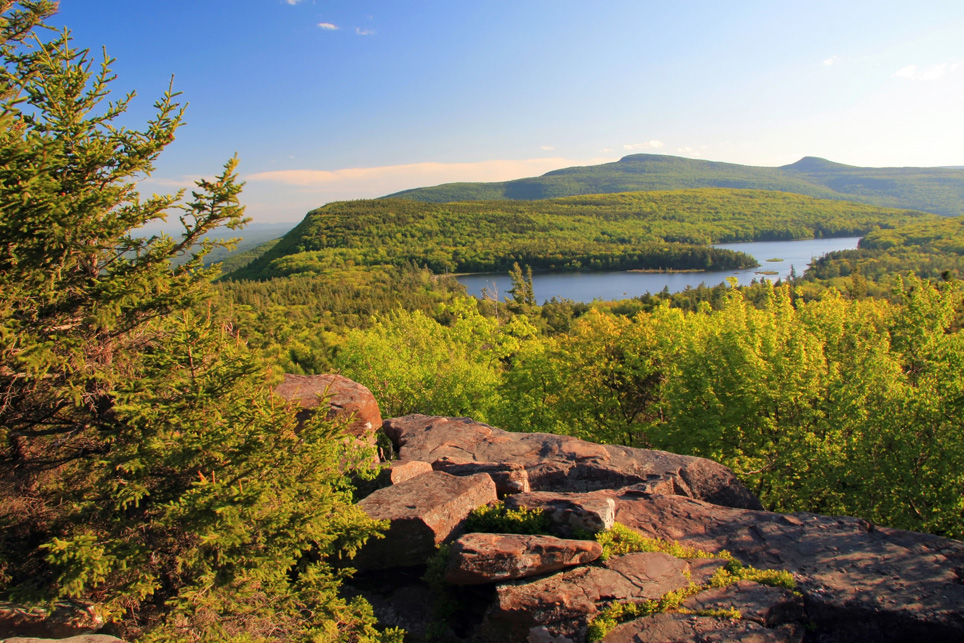 For people desiring something a little more urbane than rock climbing, New York's Hudson River Valley (an official American Viticultural Area) has over 500 acres of planted vineyards. The beautiful landscapes of the Hudson Valley combine with some of America's oldest farmlands and architecture to provide some of the region's best vineyard and winery tours.  Fresh local cheeses and seasonal vegetables pair here with French hybrids and cool climate Vitis Vinifera varieties at both the oldest continually operated winery (Brotherhood Winery) and vineyard (operated by Benmarl winery) in North America.
It has been said that you can find anything in New York City, and for outdoors recreation, the same may go for New York State. While everyone else is flocking to Times Square, you can rest assured that peace and solitude lie in wait throughout the rest of New York's untapped wilderness.
Read More From Switchback Travel