Utah is best known as a ski state—and a darn good one at that—but what truly makes Utah so unique, and special, is its vast and colorful desert. It's true that resorts such as Alta, Park City, and Snowbird are world-class ski hills, and all within an hour of Salt Lake City and a major international Airport. Dry powdery snow, dramatic and steep terrain, and typically good weather make Utah a world leader in the ski industry. But what the state has that nowhere else can hold a candle to is some of the world's most fascinating, impressive, and memorable desert geology (Grand Canyon and Arches National Parks are just the tip of the iceberg).
While Utah's ski country is comprised of a relatively small tract of mountains north and east of Salt Lake City, the desert sprawls unchecked over nearly half of the state. The land below I-70—the entire bottom half of the state—is the Dali-esque remnant of aeons and aeons of growth and recession of inland seas and the sedimentary deposition that resulted. What remains from a basin that predates the formation of Pangaea is now called the Colorado Plateau, home to some of the most striking and improbable rock formations in the entire world.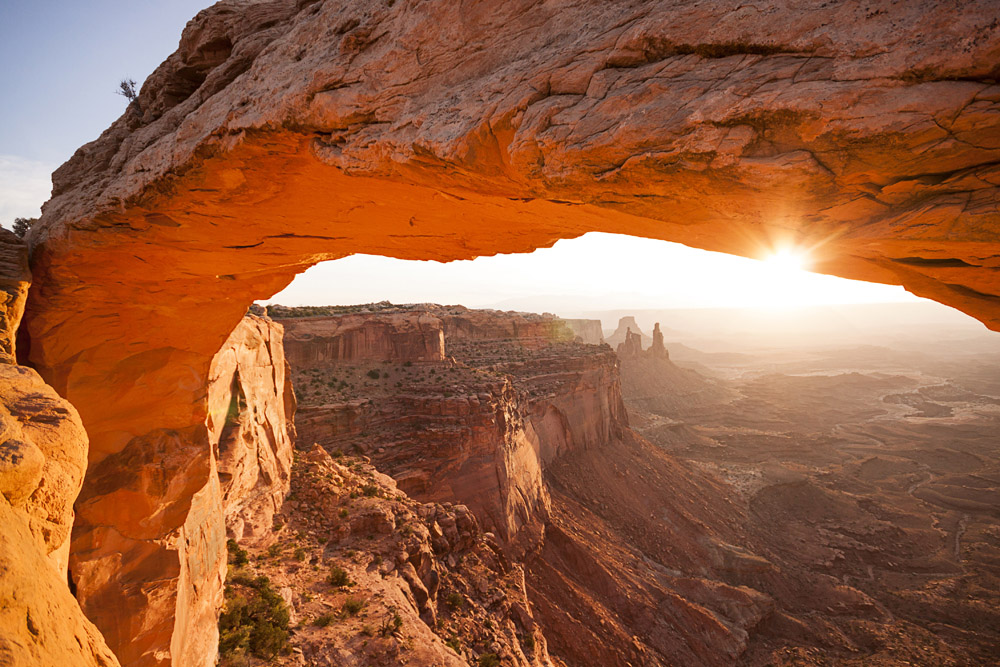 National Parks are typically depicted on maps in green, but Utah's ought to be red. Throughout the Colorado plateau, red—and variations on the same—is the predominant hue that colors the landscape. Unbelievable swirls, rainbows, and vast prehistoric red colored sandstone abound. Bizarre and unexpected figures dot the landscape in every direction. Huge arches and spires stand in resolute defiance of gravity; swirled slot canyons and sink-holes lead one to believe they are stuck in an eternal whirlpool (or perhaps the last creature who will ever fit through those narrow gaps).
The entirety of Southern Utah is one giant show of dramatic geology, even for those who stay on the road.  Those who venture off of it will find themselves among some of the country's wildest terrain, and upon a stunning canvas for mountain biking, white water rafting, kayaking, rock climbing, canyoneering, and backpacking. Did we mention that it is sunny almost year-round, and warm enough for most adventure sports even in the winter?
No visit to Utah would be complete without taking in at least some part of Southern Utah (and if you've never been in a slot canyon before, you better put that on your 'to do' list).  For those who can, we recommend road tripping from Moab to Zion via highways 24 and 12, well South of the Freeway.  Get a four-wheel drive if you can—many of Utah's treasures including Glen Canyon National Recreation Area require extensive driving on dirt roads.  Plan to spend at least a week on this drive if you can afford to, as you will rarely drive for more than an hour without wanting to pull over and get out the camera. The staggering array of wild places along that route includes Zion, Capitol Reef, Bryce Canyon, Grand Staircase-Escalante National Monument, the San Rafael Swell, Goblin Valley, Arches, and Canyonlands. We assure you that none of these wonders are the same, and each warrants a visit in and of itself.  For all of those locations to be located along less than 400 miles of road truly is incredible.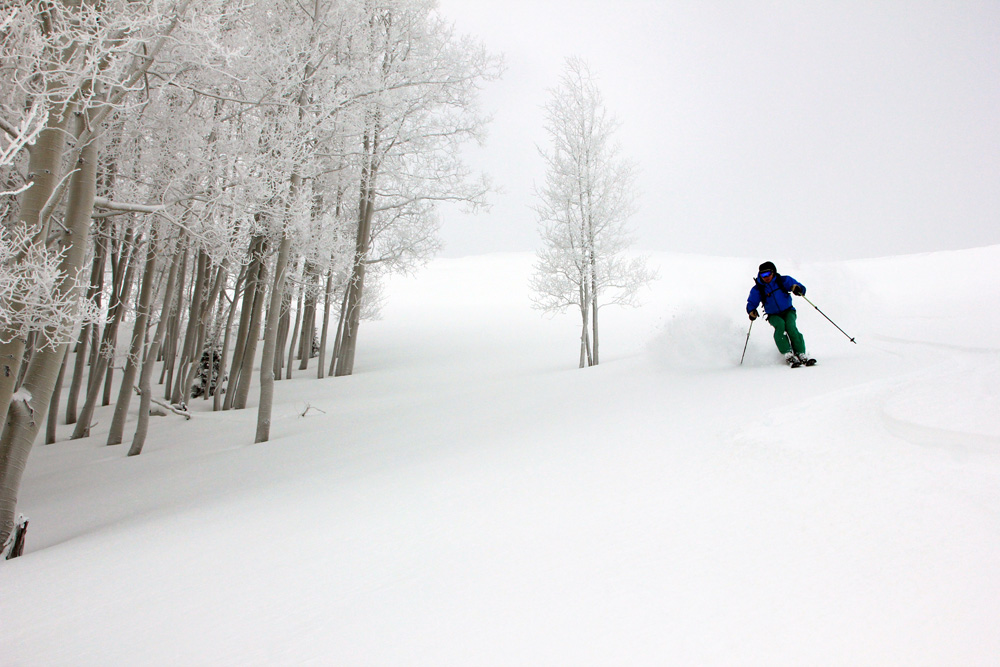 Plenty of Salt Lake residents rave about being able to ski fresh powder, climb in a t-shirt, and cruise down incredible white-water all in the same day, without driving more than an hour from home. Many places claim to have that kind of potential, but in Salt Lake City it's actually true. Access to the desert in less than 5 hours of driving is really just the icing on the cake. For visitors, the desert is just far enough away from Utah's only major city center that it rarely feels crowded. Whether you're living in the Beehive State, or just visiting, you are in for a treat. There's no doubt about it: Joseph Smith was onto something, and after visiting Utah over and over again, we're onto it too.
Read More From Switchback Travel