Packrafts are an impressive feat of modern engineering: They're incredibly durable and capable, yet many pack up small enough to fit into a backpack or bike bag. As a result, packrafts have become popular additions to all manner of human-powered adventure, from overland expeditions and bikepacking to running big whitewater, fishing in alpine lakes, and hunting trips. Alpacka is the clear market leader, and our list also includes quality rafts from Kokopelli, Klymit, and Supai. Below are the best packrafts of 2023, followed by our comparison table and detailed buying advice. And while you're making your purchase, we strongly recommend signing up for a packraft clinic or swiftwater rescue course, too—Swiftwater Safety Institute's website is a great jumping-off point.
 
---
Our Team's Packraft Picks
---

Best Overall Packraft for Expedition Use

Category: Expedition/whitewater
Packaged weight: 8 lb. 1.6 oz. (medium)
Cockpit: Spray deck (removable available)
Cargo fly: Yes
Materials: 210D & 840D nylon
What we like: The gold standard for expedition use; excellent balance of weight, performance, and carrying capacity.
What we don't: Expensive; whitewater features will be overkill for some.
The undisputed leader in packrafts, Alpacka got its start making minimalist boats for ambitious landscape traverses in Alaska. With this application in mind, the Alpacka Expedition is the quintessential packraft: It's decently lightweight and packable, capable of handling everything from long flatwater crossings to Class IV rapids (assuming a competent paddler), and features a spray deck and cargo fly for storing a week's worth (or more) of gear. When we traversed the Alaska Range from the Pika Glacier to the town of Talkeetna (a mission that involved about equal parts mountaineering, hiking, and paddling), the Expedition was our boat of choice thanks to its excellent balance of weight, performance, and carrying capacity.
Within Alpacka's lineup of rafts, the Expedition falls toward the whitewater-ready end of the spectrum. It features Alpacka's premium Rally Hull (which gives you an extra buoyant stern, long bow, and aggressive rocker), offers a performance fit (meaning you can touch the bow when straightening your legs), and comes complete with whitewater rigging, including four-point thigh straps, a foot brace, and a spray skirt. This technical design (plus the price) can make the Expedition overkill for some, and you can save both money and weight by stepping down to the Classic ($1,450 and 7 lb. 4.8 oz. with a whitewater deck and cargo fly), which features a less performance-oriented hull and more relaxed fit. For even more weight savings, check out the Refuge below. But if you're in the market for the most premium expedition packraft in the game, the Expedition is the gold standard and truly hard to beat.
See the Alpacka Expedition
Best Lightweight Expedition Boat for Mellow Water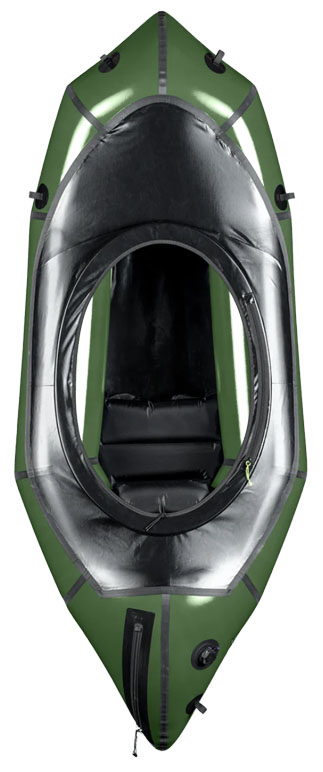 Category: Expedition
Packaged weight: 5 lb. 12.8 oz. (medium)
Cockpit: Spray deck
Cargo fly: Yes
Materials: 210D & 420D nylon
What we like: An ideal expedition raft for mellow rivers and lakes.
What we don't: Not as stable or durable as the Expedition.
If the Expedition's whitewater capabilities don't match up with your own personal capabilities (or desire), it's worth taking a look at the Refuge. The Refuge has similar intentions as an expedition-ready raft, complete with a cargo fly and multiple attachment points for strapping overnight gear, in addition to a spray deck to keep you comfortable and dry in cold far-north conditions. But with thinner materials (a 420D floor vs. the Expedition's 840D), a simpler shape (Alpacka's Classic Hull), and no extra whitewater features, the Refuge shaves almost 2.5 pounds off the Expedition's weight. If you're looking for a lightweight boat to shlep long distances and tackle the odd Class III rapid, the Refuge—dubbed Alpacka's "ultimate landscape traverse packraft"—is a strong contender.
The Refuge does give up some performance in the name of weight-savings: It's not as durable as the Expedition, and the load capacity maxes out at 250 pounds (or 275 lb. for the size large), which will be cutting it close for larger paddlers and their expedition gear. Stability is also notably compromised with the thinner fabrics and more svelte shape, and those new to paddling might find the boat particularly challenging to pilot in high water. But for mellow rivers and lakes, it's everything you need and nothing you don't, and the difference in weight and packed size is significant for those trying to cover a lot of ground. For competent paddlers looking to tackle bigger waters, Alpacka also makes the Whitewater Refuge, which tacks on whitewater rigging and an 840-denier floor. 
See the Alpacka Refuge
Best Packraft for Whitewater

Category: Whitewater/expedition
Packaged weight: 9 lb. 3.2 oz. (medium)
Cockpit: Spray deck (self-bailing available)
Cargo fly: Yes
Materials: 210D & 840D nylon
What we like: A stable and forgiving whitewater boat for expedition use.
What we don't: Not as fast or easy to edge as other whitewater packrafts (like the Wolverine).
Not everyone wants to run whitewater in a packraft, but there are a number of quality options for those with the requisite skill. Alpacka's Gnarwhal is arguably the most popular of the bunch thanks to its versatile design. It's purpose-built for fast-moving, high-volume rivers—including Alpacka's Rally Hull design (similar to the Expedition above), performance-oriented whitewater fit, ¾-length inflatable floor, and all the internal rigging you need to keep you secure and in control—and features a cargo fly and tie downs to accommodate a full expedition's worth of gear (up to 450 lb.). And with large and buoyant tubes, it's very stable and forgiving for a whitewater rig, which is great news for schlepping heavy loads and cutting your teeth in big water. 
There are a few other models within Alpacka's lineup worth mentioning here. The Wolverine is the most obvious alternative to the Gnarwhal, with a narrower-tube design that makes it lighter, faster, more playful, and easier to roll. If you're a kayaker who wants a packraft that can edge on par with your hardshell boat, the Wolverine is the way to go (it's also a better fit for smaller paddlers). The Valkyrie is a step up from both in terms of performance—Alpacka calls it "the kayaker's packraft"—but you'll pay for it in both price and weight (more on the Valkyrie below). And finally, it's worth mentioning that the Gnarwhal is also available with a 420-denier hull (up from 210D), which helps to further boost durability and stability. All told, whether you're whitewater-curious or looking for a premium expedition packraft that can tackle rapids, the Gnarwhal is an incredibly capable boat and the most well-rounded of the bunch.
See the Alpacka Gnarwhal
Best Packraft for Bikerafting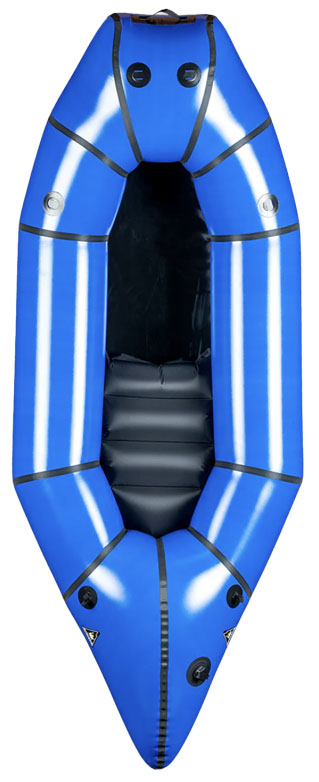 Category: Expedition
Packaged weight: 5 lb. 14.4 oz.
Cockpit: Self-bailing (open available)
Cargo fly: Yes (+$150)
Materials: 210D & 840D nylon
What we like: Broad yet rockered hull is purpose-built for river travel with a bike.
What we don't: With a little ingenuity, you can attach your bike to most packrafts.
A packraft and a bike is a match made in heaven, whether you fancy big bikerafting missions or round-trip river trips close to home. And while many rafts can accommodate a bike on the bow (Alpacka offers bike tie downs as a Custom Lab selection), the Caribou is designed specifically for this purpose. The Caribou's unique "Late Rise" bow is broad and flat—perfect for mounting a bicycle—and includes a rocker at the front of the load for cutting through waves and whitewater. And at just 5 pounds 14.4 ounces for the self-bailing option or 5 pounds 1.6 ounces for the open cockpit (tack on 4.8 oz. for the cargo fly), it's competitive with the Refuge above as one of the lightest fully featured rafts available.
The Caribou's bow is ideal for those who consistently load a bike onto their raft, but it doesn't cut through whitewater as well as a more pointed nose (like that of the Refuge). If bikerafting is your go-to genre, it doesn't get much better; on the other hand, if you only travel with a bike from time to time, you might appreciate the added performance of a more traditional shape (and with a little creativity, there's always a way to strap your bike on—GearJunkie has a great how-to here). But the Caribou is nevertheless an impressively well-rounded boat: Like many of Alpacka's offerings, it comes with the option of a cargo fly (for $150 more), and its 840-denier floor is a step up from the more fragile Refuge.
See the Alpacka Caribou
Best Durable Frontcountry Packraft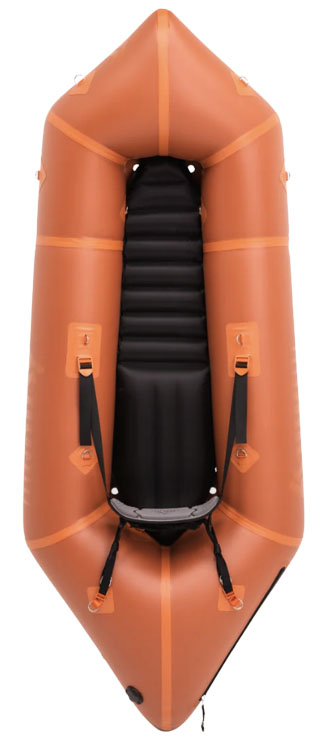 Category: Whitewater
Packaged weight: 17 lb. 14.4 oz.
Cockpit: Self-bailing (Spray deck available)
Cargo fly: Yes (+$150)
Materials: 1,000D PVC
What we like: A durable, firm, and affordable packraft for frontcountry rivers.
What we don't: Too heavy for backcountry use.
While many adventurers use packrafts as a lightweight tool to access remote areas, there are a number of reasons why they're also a great choice for frontcountry use. For one, they're a lot more forgiving than traditional hardshell kayaks, which is good news for casual whitewater enthusiasts or new boaters dipping their toes into Class III waters. They also tend to be more maneuverable than a typical inflatable kayak. And perhaps most importantly, they're relatively lightweight and packable, which is a massive boon even for use closer to home—whether you have a small vehicle, limited storage space, or want to ease the pain of those short-yet-arduous hikes to the put-in. Among the options, our favorite frontcountry packraft is the Kokopelli Recon. 
If you're not lugging the Recon into the depths of the backcountry, it has a lot going for it. Built with commercial-grade 1,000-denier reinforced PVC, it's incredibly hardwearing and holds a higher pressure than TPU-coated nylon packrafts, making it a very stable ride. We're also big fans of the self-bailing design for quick river hits: It's simple, requires minimal setup, and lends convenience for sections of river where you're constantly getting in and out of your boat. And at just $999, the Recon is a great value, too. Sure, its weight puts it out of contention for most adventures further afield, but if you're exploring rivers close to the road or simply like the performance traits of packrafts over other types of whitewater boats, it's a very suitable option.
See the Kokopelli Recon Self-Bailing
Best Ultralight/Budget Packraft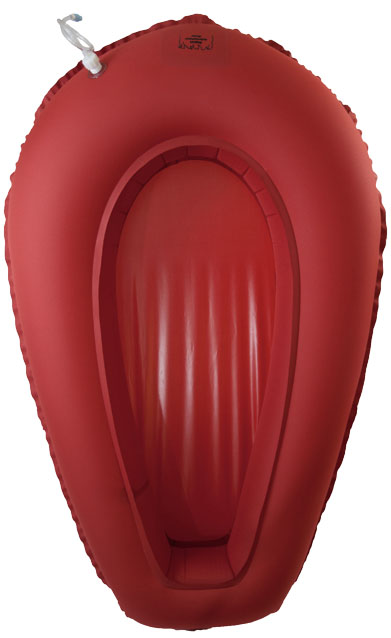 Category: Ultralight
Packaged weight: 1 lb. 8 oz.
Cockpit: Open
Cargo fly: No
Materials: 75D polyester
What we like: Incredibly lightweight and packable; more maneuverable and stable than other UL packrafts.
What we don't: Thin materials are prone to ripping—do not use in shallow water.
The packrafts above are ideal for those who spend time on expedition or in serious water, but a 6- to 9-pound boat is not a small amount of gear to add to your pack. For minimalist missions that include mellow river crossings or chill flat water, the 1-pound 8-ounce Supai Canyon will get the job done without weighing you down. What you see is what you get with the Canyon: It features an open cockpit, a single internal gear attachment point, and inflates by breathing into a plastic tube (one benefit of this is that you can easily top off the boat while in the water). And while ultralight rafts are not particularly maneuverable, we've found the Canyon to be relatively easy to steer (notably better than the Klymit Litewater Dinghy below), and the low cockpit lends a stabler feel than most.
Ultralight gear always has its compromises, and the Canyon's biggest red flag is its very thin 75-denier fabric. We strongly recommend against paddling this packraft over anything rocky and shallow; we've witnessed firsthand that it can fail catastrophically (to the point of being unrepairable) when pushed beyond its limits. But if you're thoughtful in where you take the Canyon—deep water zones only—it can be a super useful tool for everyone from ultrarunners and fastpackers to expedition-goers wanting the added assurance of a just-in-case vessel. Across the board, you'd be hard-pressed to find a lighter boat. Within the budget category, the Klymit Litewater Dinghy (below) is also a solid contender. It's not quite as lightweight or easy to paddle as the Supai, but is over $100 cheaper and noticeably more durable. Finally, the Alpacka Ghost (2 lb. 4.8 oz.) is arguably the best performing and most durable UL packraft, but it's pricey at $750.
See the Supai Canyon Flatwater Boat
Best Two-Person Packraft

Category: Expedition
Packaged weight: 13 lb. 14.4 oz.
Cockpit: Self-bailing
Cargo fly: Yes
Materials: 420D & 840D nylon
What we like: 1,000 pounds of carrying capacity and seating for two.
What we don't: Heavy and expensive; some duos might prefer two boats rather than one.
Nearly all of the packrafts on our list are best suited for one, and some offer the space to squeeze in a furry friend. But if you want to share a boat with another paddler (or child), you'll likely need to bump up to a two-person design. The Forager is the largest raft in Alpacka's lineup, offering two seats and 1,000 pounds of carrying capacity spread out along the late-rise bow, large stern, and sides (it features a cargo fly and over a dozen D-rings). And while it's fairly heavy at almost 14 pounds, you can separate some components to divide the load, including the inflatable inner floor and front seat.
It doesn't get much better than the Forager for two-person paddling and gear-heavy missions (or a successful moose-hunting trip), and the durable and stable design is very capable in big water. That said, if you're both competent paddlers, we do think opting for two boats can be a better setup—paddling your own boat is arguably more fun, and being in separate boats during a rescue scenario adds a nice dose of safety. Within this category, it's also worth considering the more minimalist Explorer 42 (8 lb. 4.8 oz.)—especially ideal for paddling with a dog or child—or flatwater-specific Oryx, which features canoe-style seating and a long and narrow hull, great for tracking on calm waters.
See the Alpacka Forager
Best of the Rest
Category: Whitewater/expedition
Packaged weight: 9 lb. 3.2 oz.
Cockpit: Self-bailing (spray deck available)
Cargo fly: Yes (+$150)
Materials: 210D & 840D nylon
What we like: Very stable in whitewater and more affordable than the Gnarwhal.
What we don't: Heavy; might feel barge-like for smaller paddlers.
In the same class as the Alpacka Gnarwhal above, the Nirvana is Kokopelli's whitewater-oriented packraft and popular among many river runners. Like the Gnarwhal, it's available in both self-bailing and spray-deck configurations, offers the option of a cargo fly (the Kokopelli's will cost you $150 extra), and features similarly durable materials—although Kokopelli's use of Kevlar-reinforced nylon gets the prize for abrasion resistance. It also features a full-length inflatable floor (the Gnarwhal's is ¾-length), which results in a stiffer raft (read: a more stable ride) and keeps your feet out of the water. And at $1,449 with the cargo fly, it's $76 less than the self-bailing Alpacka, which could be a selling point for some. 
Despite the positives in stiffness and durability, the Nirvana falls short of the Gnarwhal in most other ways. First off, it only comes in one size and has a very broad bow, making the raft feel a bit like a barge for smaller paddlers—our female tester found it not nearly as maneuverable as the Alpacka, difficult to throw around with ease, and noticeably slow. Second, it's heavier and not as packable as the self-bailing Gnarwhal (7 lb. 14.4 oz.), making it less justifiable for backcountry use. And finally, we've heard more than one account of attachment points ripping off of Kokopelli's boats (or paddlers replacing the Nirvana's whitewater rigging with Alpacka components), which could be very consequential in big water. Added up, we recommend sticking with Alpacka for your whitewater rigs, but if durability and savings are priorities (and you're a larger paddler), the Nirvana is worth a close look.
See the Kokopelli Nirvana Self-Bailing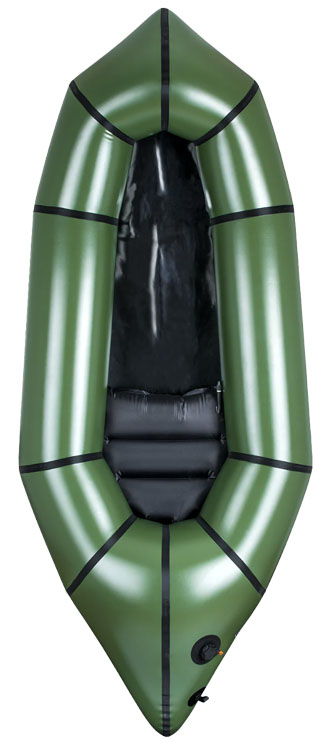 Category: Ultralight
Packaged weight: 3 lb. 9.6 oz.
Cockpit: Open
Cargo fly: No
Materials: 210D & 420D nylon
What we like: A lightweight boat for considerably less than the competition.
What we don't: Limited capabilities due to the open cockpit and no cargo fly.
It's no secret that packrafts are expensive, although in our opinion they're well-engineered pieces of gear that are worth every penny. But not everyone wants to spend upwards of $1,300, and that's just for the boat—don't forget the PFD, paddle, helmet, and rescue equipment, too. If you're looking to keep costs low but still want a fully functional packraft for flatwater floating (think fishing in alpine lakes, exploring slot canyons, or the odd lazy river), Alpacka's Scout is a great option. At just 3 pounds 9.6 ounces, it's lightweight and packable enough to fit in your day or overnight pack, offers sufficient durability for deep water, and is simple to operate with an open cockpit and minimal accessories. And at just $750, it'll save you $500 (or more) over the cost of the packrafts above.
Kokopelli's boats generally undercut Alpacka's offerings by a significant margin price-wise, but the Scout has little competition. The Hornet-Lite, Kokopelli's minimalist raft, is $200 less, but noticeably heavier at 5 pounds 3.2 ounces and features a thinner hull (70D) and floor (210D) that puts it closer to the durability and paddling performance of the Klymit Litewater Dinghy ($200) below. On the other hand, the Kokopelli XPD is $799 and features very durable 1,000-denier PVC construction, but its 14-pound weight makes it impractical for most backcountry explorers. None of these boats is a great option for serious packrafters or extended backcountry trips, but if you plan to stick to mellow water, the Alpacka Scout can provide a decent savings alongside great quality. 
See the Alpacka Scout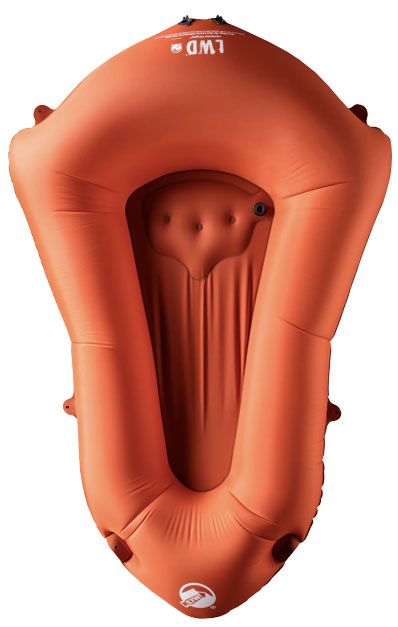 Category: Ultralight
Packaged weight: 2 lb. 12 oz.
Cockpit: Open
Cargo fly: No
Materials: 210D polyester
What we like: More durable and affordable than the Supai Canyon above.
What we don't: Not as maneuverable or fast as the Canyon, and almost a pound and a half heavier.
The Supai Canyon above gets our pick for the best ultralight boat with its 1-pound 8-ounce build, but the Klymit is a strong runner-up for our favorite UL go-to. For one, its $200 price tag is hard to argue with, and although it's almost a pound and a half heavier than the Supai, it's still about as lightweight and packable as your average blow-up pool toy. But where the Litewater Dinghy really stands out is with its more abrasion-resistant floor (210D polyester vs. the Supai's 75D) and inflatable seat, which better distributes weight and allows you to sit a bit higher out of the water.
The Litewater Dinghy is made for lakes and slow-moving rivers, but it's also become a bit of a cult classic among whitewater paddlers. Because of its triangular design, it's certainly not as maneuverable or fast as the Alpacka Scout and the Supai Canyon, and we don't recommend taking it into big water unless you're fully prepared to swim. What's more, we've found it quite challenging to paddle in flat water, as tracking is fairly minimal. But the Litewater Dingy's nice mix of durability and price make it a fun raft to play around with, and certainly an easy one to add to your repertoire. 
See the Klymit Litewater Dinghy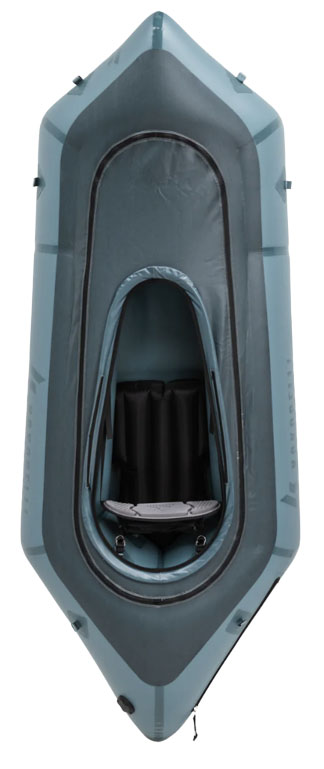 Category: Whitewater
Packaged weight: 9 lb. 1.6 oz.
Cockpit: Spray deck (removable)
Cargo fly: Yes (+$150)
Materials: 210D nylon
What we like: Removable spray deck offers a ton of versatility for those who frequent both flat water and rivers.
What we don't: Heavier and bulkier than the Alpacka Refuge.
Kokopelli's Rogue R-Deck is an evolution of their all-around Rogue and marketed as their "quiver killer." The main highlight of the Rogue is its removable spray deck, which zips on or off depending on your needs. Put it on when you're headed down wave trains in cold water, or leave it at home for flatwater missions when shaving weight is a priority (Kokopelli estimates the spray deck weighs about 0.5 to 1 lb.). And while the Rogue R-Deck's 210-denier floor is relatively thin when compared to most, an added dose of Kevlar in the construction makes it impressively burly and abrasion resistant.
Looking at the competition, the Rogue R-Deck compares most closely to the Alpacka Refuge above—both are versatile boats for everything from flat water to Class II rivers (or perhaps Class III when piloted by a skilled paddler). We give the edge to the Refuge: It's a slightly better value with an included cargo fly (you'll pay $150 extra to add one to the Kokopelli) and spray skirt (Kokopelli charges $60 extra for their Alpine Ultralight model), and is significantly lighter (5 lb. 12.8 oz.) and more packable. And while it's hard to deny the versatility of a removable spray deck, they do compromise full-on waterproofing—in our experience, water is bound to find its way through the zipper somewhere. But it's nevertheless a great feature for those who frequent a variety of venues, and the Rogue R-Deck earns its name as a great quiver-of-one option.
See the Kokopelli Rogue R-Deck

Category: Whitewater/expedition
Packaged weight: 12 lb. 14.4 oz. (medium)
Cockpit: Spray deck
Cargo fly: Yes
Materials: 420D & 840D nylon
What we like: As capable as your hardshell kayak, but a lot more packable.
What we don't: Expensive; not available in a self-bailing version.
A kayaker's packraft through and through, the Alpacka Valkyrie is one of the most finely crafted packrafts to ever hit the market. While out of reach for most recreational paddlers, it's a great option for Class IV/V kayakers looking to ditch their hardshell in lieu of a more portable vessel. It's heavier than alternatives like the Alpacka Gnarwhal and Wolverine, but behaves much more like a traditional creek boat: It rolls, boofs, and edges like a hardshell, and is capable of holding an impressive amount of speed. If you're tired of throwing your hardshell over your shoulder to access remote rapids, the Valkyrie is the answer. 
While the Valkyrie is just about as optimized as it gets for skilled whitewater paddlers, it does have its limitations. For one, it's noticeably heavy and bulky compared to most packrafts here, although the packable design certainly makes it a bit more portable than a hardshell. It also is only available with a spray deck; those who paddle steeper creeks that require a lot of scouting and portaging are likely begging Alpacka for a self-bailing version as we speak. And finally, expedition paddlers will want to keep their weight low—although Alpacka states the Valkyrie can accommodate a 230-pound paddler and 7 to 10 days' worth of gear, handling will suffer with too much added weight. Still, there's no denying the Valkyrie is the Ferrari of the packrafting world, and will inevitably push the boundaries of river expeditions in years to come.
See the Alpacka Valkyrie
Packraft Comparison Table
| Packraft | Price | Category | Weight | Load Limit | Cockpit | TiZip | Materials |
| --- | --- | --- | --- | --- | --- | --- | --- |
| Alpacka Expedition | $1,725 | Expedition/ whitewater | 8 lb. 1.6 oz. | 350 lb. | Spray deck/self-bailing | Yes | 210D & 840D |
| Alpacka Refuge | $1,275 | Expedition | 5 lb. 12.8 oz. | 250 lb. | Spray deck | Yes | 210D & 420D |
| Alpacka Gnarwhal | $1,775 | Whitewater/ expedition | 9 lb. 3.2 oz. | 450 lb. | Spray deck/self-bailing | Yes | 210D & 840D |
| Alpacka Caribou | $1,025 | Expedition | 5 lb. 14.4 oz. | 400 lb. | Open/self-bailing | Avail. | 210D & 840D |
| Kokopelli Recon S-B | $999 | Whitewater | 17 lb. 14 oz. | 300 lb. | Spray deck/self-bailing | Avail. | 1,000D PVC |
| Supai Canyon | $315 | Ultralight | 1 lb. 8 oz. | 200 lb. | Open | No | 75D polyester |
| Alpacka Forager | $2,300 | Expedition | 13 lb. 14 oz. | 1000 lb. | Self-bailing | Yes | 420D & 840D |
| Kokopelli Nirvana S-B | $1,299 | Whitewater/ expedition | 9 lb. 3.2 oz. | 300 lb. | Spray deck/self-bailing | Avail. | 210D & 840D |
| Alpacka Scout | $750 | Ultralight | 3 lb. 9.6 oz. | 250 lb. | Open | No | 210D & 420D |
| Klymit Litewater | $200 | Ultralight | 2 lb. 12 oz. | 300 lb. | Open | No | 210D poly |
| Kokopelli Rogue R-Deck | $1,199 | Whitewater | 9 lb. 1.6 oz. | Unavail. | Spray deck (removable) | Avail. | 210D nylon |
| Alpacka Valkyrie | $2,300 | Whitewater/ expedition | 12 lb. 14 oz.  | 230 lb. + gear | Spray deck | Yes | 420D & 840D |
Editor's Note: Packrafters commonly refer to the cargo fly as the "TiZip," which is the brand name of the waterproof zipper used to access the cargo area. For more information, see our section on "Cargo Fly (TiZip)" below.
 
Packraft Buying Advice

How to Choose a Packraft
"The Best Packraft" is a bit of a misnomer, as there's no one boat that will best serve the needs of every paddler. This is evidenced by Alpacka's lineup, which includes 16 distinct packraft models—each of which could be "the best," depending on your end use. Thus, before even looking at our list, we recommend considering the following:
What type of water do you plan to paddle?
How long is your approach (i.e. how much weight are you willing to carry)?
How much gear will you have with you in your boat?
Answering these questions will go a long way in helping you to narrow down your search. Next, we recommend reading the buying advice below, which will break down the various categories of boats, what you compromise in going with a lighter weight design, spray decks vs. self-bailers, materials and durability, and more.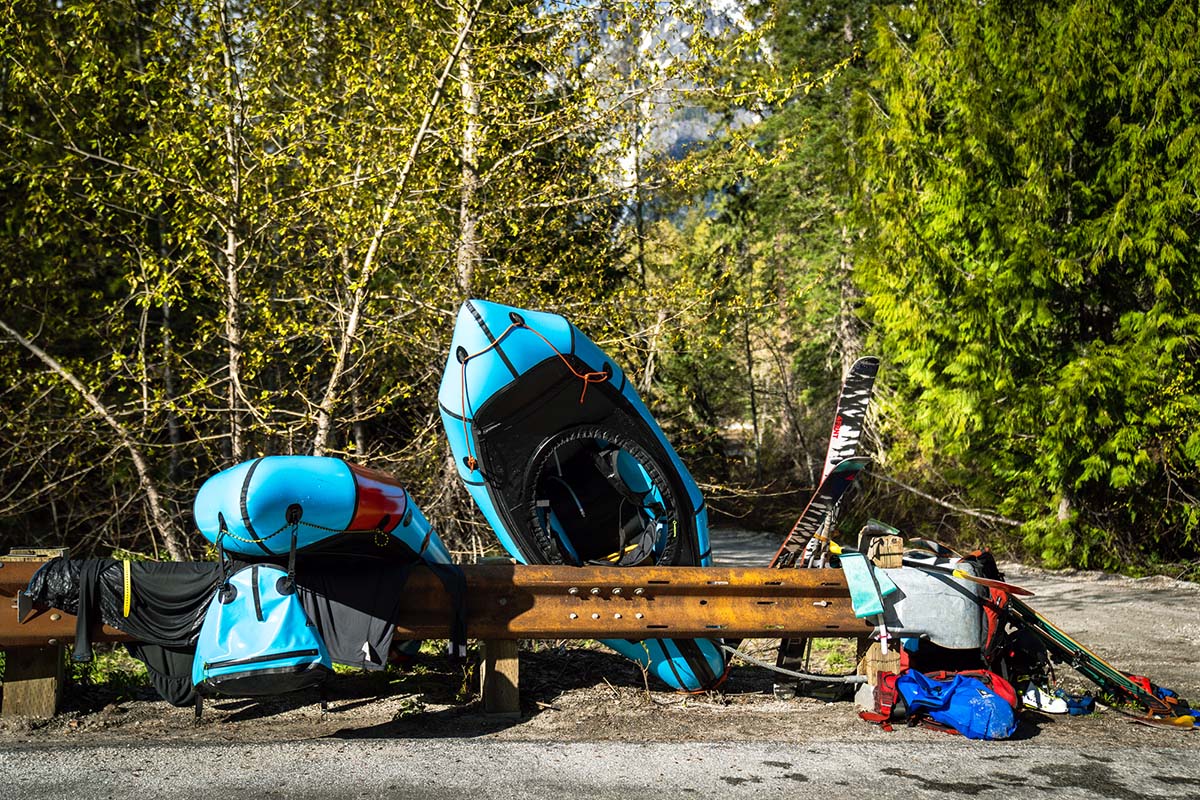 Packraft Categories
Expedition
Expedition packrafts are the core of the market and the most versatile of the bunch. These rafts get to the heart of why adventurers started packrafting in the first place: They're light enough to carry on your back (along with the rest of your overnight kit), capable of tackling Class II to III whitewater (assuming a competent paddler), and generally feature cargo flies for storing your gear. Durability-wise, packrafts in our expedition category find a nice middle ground, with hardwearing yet lightweight materials that are reliable enough to take into remote and far-flung areas. If you're traversing mountain ranges, bikerafting, or looking for the most versatile style of boat, take a look at the rafts in our expedition category. The Alpacka Expedition is the expedition packraft to rule them all, but if you're headed to mellow waters, you can save weight with a model like Alpacka's Refuge.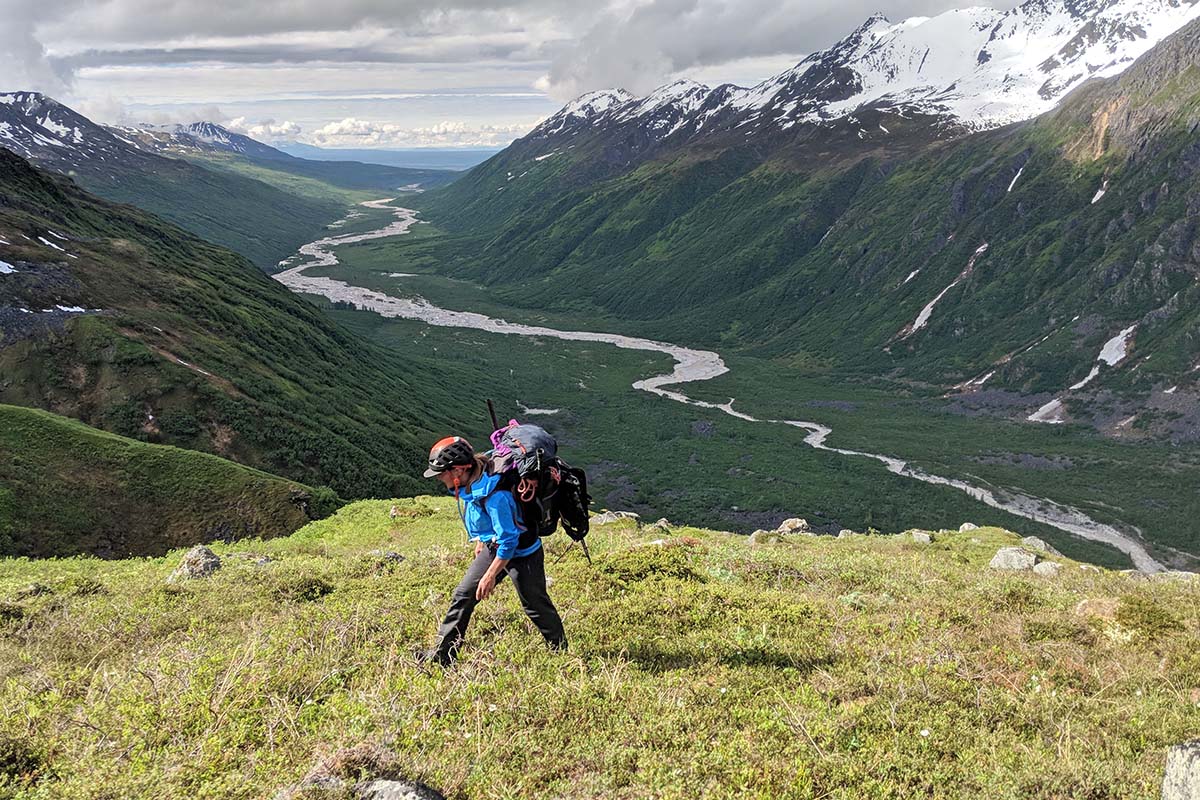 Whitewater
If you're looking for a packraft that can punch through eddylines and boils, edge like a kayak, and boof off drops, look within our whitewater category. These boats are purpose-built to tackle serious rapids (even up to Class V when piloted by an experienced paddler), with rockered bows, performance fits (meaning you'll be sitting with bent knees), and specialized rigging that includes thigh straps, foot braces, and a backband to help you keep an aggressive paddling position. Whitewater rafts—like Alpacka's popular Gnarwhal and Wolverine—can be self-bailing or feature a spray deck (it's often buyer's choice), and all can be rolled by experienced paddlers. Finally, many of these boats cross over well for expedition use (depending on how much you're willing to carry)—they generally offer the option of a cargo fly and in many cases, adding a bit of well-distributed weight can make them more stable and easier to paddle.

Ultralight
Packrafts in our ultralight category check in around 5 pounds or under and are the ideal tool for flatwater paddling, mellow river crossings, and when shaving weight is non-negotiable (Alpacka even recommends their Ghost for trail runners). Although we've heard reports of boaters taking the Klymit Litewater Dinghy down some of the smaller rapids on the Grand Canyon (not recommended), most ultralight packrafts are not high-performance tools: They feature thin materials, open cockpits, and very little in the way of additional features. But if you fish in mountain lakes, like to explore slot canyons, or need an ultralight raft to get across bodies of water along your route, they're the best option.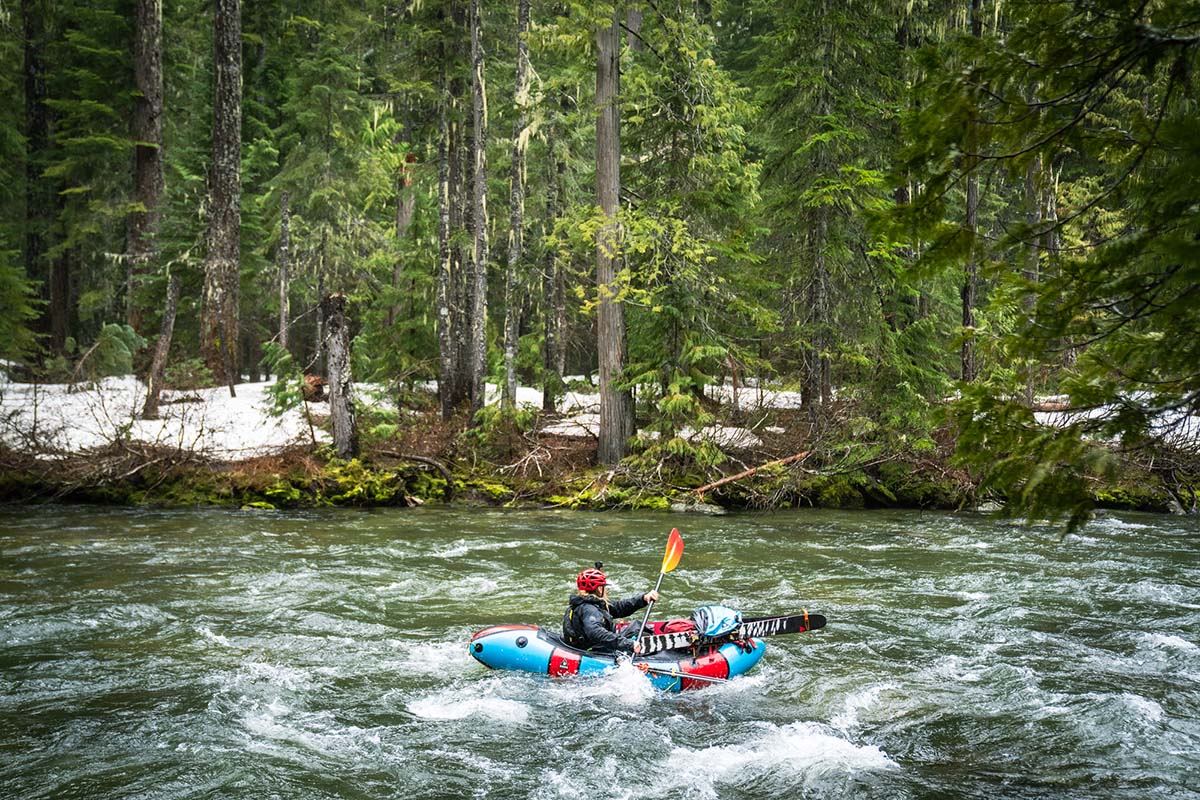 Weight and Packed Size
A low weight and packed size are the impetus behind the creation of packrafts, and important considerations when choosing your boat. The models above range from 1 pound 8 ounces (for the Supai Canyon) to almost 18 pounds for the self-bailing Kokopelli Recon. Rafts that check in under about 5 pounds are ideal for "fast-and-light" adventures such as trail running, bikerafting, or long hikes to alpine lakes—but they forgo features and durability in the name of weight-savings, and most aren't ideal for whitewater of any sort. In the middle of the pack we have versatile boats like the Alpacka Expedition (8 lb. 1.6 oz.) and Gnarwhal (9 lb. 6.4 oz.), which are durable, featured, and get the job done on big water. We traversed out of the Alaska Range with the Alpacka Expedition, and it fit inside our 55-liter pack along with an overnight kit and mountaineering gear. 
Above about 10 pounds are boats that we'd consider frontcountry vessels (or in the case of the Valkyrie, a specialized tool for whitewater): They won't fit into your bike frame bag, running vest, or mountaineering pack, but they're still far easier to carry to the put-in than a hardshell kayak or standard raft. Their relatively small packed size also makes them a great fit for paddlers with small vehicles or apartment-dwellers who have no way of storing a larger boat. These boats don't hold much back—they're built with durable materials, have comfortable and featured cockpits, and can often accommodate a lot of gear. The Kokopelli Recon is a prime example, with 1,000-denier reinforced PVC that can be inflated to a higher pressure than most TPU vessels (more on this in the durability section below), commercial raft grade Leafield D7 valves, and an inflatable floor with integrated seat and attached backband.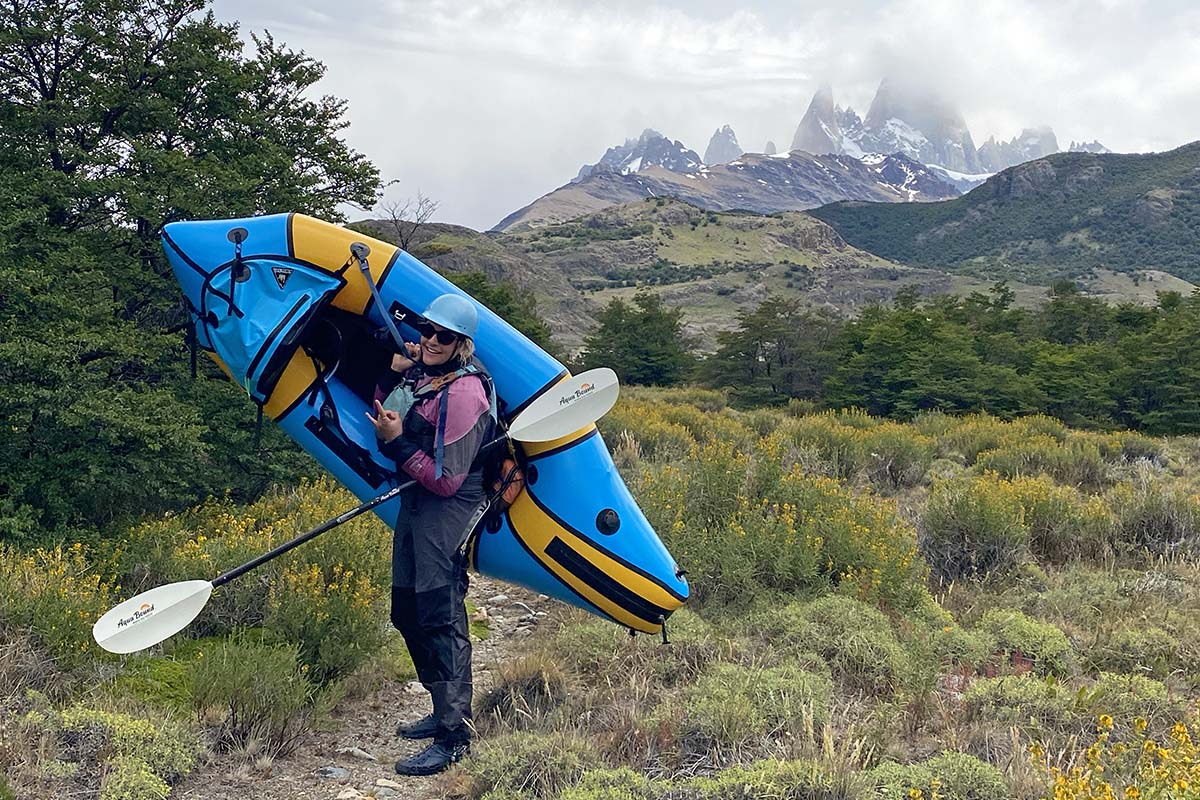 Cockpit: Open, Spray Deck, and Self-Bailing
When shopping for a packraft, you'll see three main styles of cockpit design: open, spray deck, and self-bailing. A boat with an open cockpit is exactly as it sounds—there's nothing on top of you to keep water out as you paddle, nor any way for water to drain. These boats are simple, lightweight, and best for those who stick to flat water. But if you're planning on running rivers in your packraft, you'll want to opt for either a self-bailing or spray-deck design. 
Self-bailing boats feature a design similar to that of whitewater rafts, with holes at the bottom of the cockpit that allow water to pass through. The air-filled tubes keep the boat afloat, and there's generally an inflatable seat and floor to keep the paddler out of the water. Self-bailing boats are lighter than those with spray decks, and they don't fill up with water, which has a number of implications. If you capsize your self-bailing boat, you can simply flip it, hop back in, and keep paddling; with a decked boat, you might have to go to the river bank and empty it before continuing downstream. The self-bailing design also makes the boat easier to tow or push in a rescue scenario, as it's not weighed down by water. And finally, because you don't have to mess with a spray skirt, self-bailing boats are much more convenient in scenarios where you're constantly getting in and out of your boat, whether to scout, portage, or navigate eddies.
The main drawback to self-bailing boats is that they can be chilly—even with a drysuit. For cold-weather paddling or remote expeditions, we much prefer a decked boat, which keeps the water out with a spray deck and skirt. Having a closed cockpit also provides a bit more structure to the raft, making it easier to roll, more capable of punching big features, and slightly more abrasion resistant. Most decked boats will come with a piece of piping that threads into the deck, creating a lip around which the skirt can secure. Some packrafts, like the Kokopelli Rogue R-Deck, have a removable spray deck, which is a versatile design that allows you to dump weight on calmer-water adventures (keep in mind, removable spray decks are not fully waterproof). And for the best of both worlds, Alpacka custom builds boats that are both self-bailing and equipped with a spray deck—the height of versatility for those who want one boat that can be used in a number of configurations.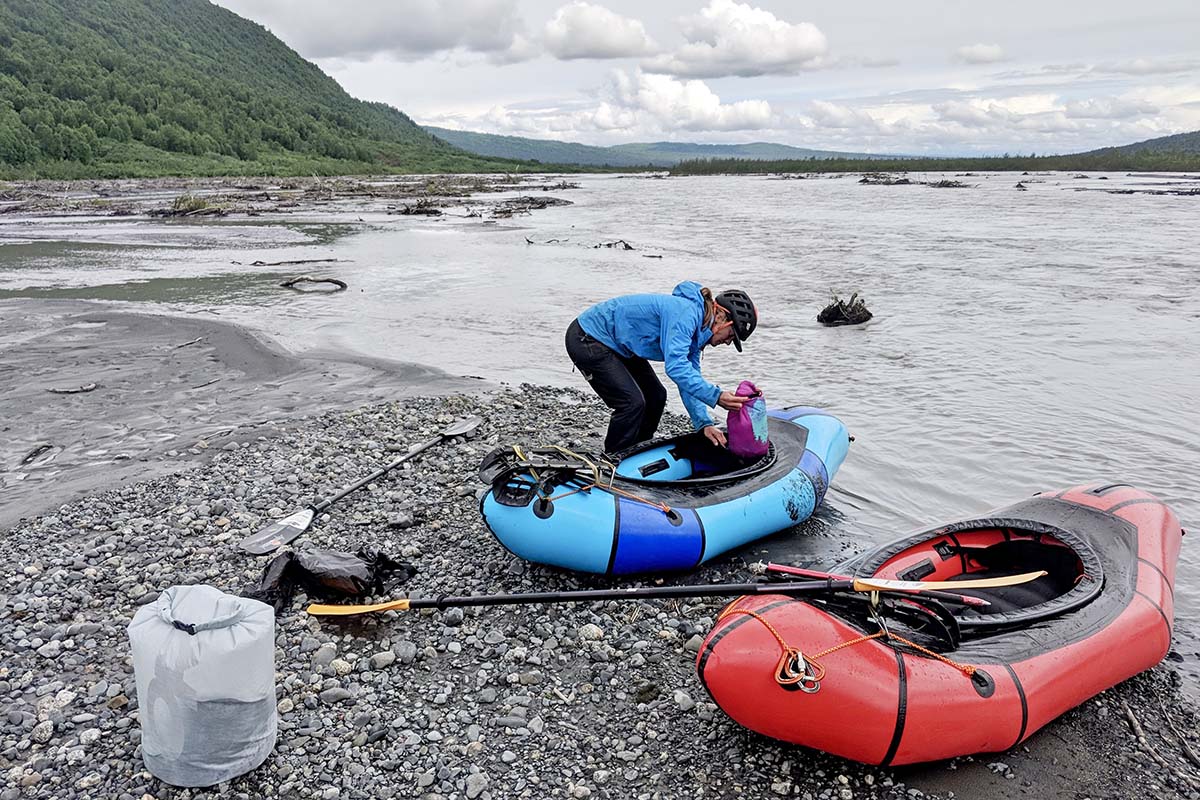 Gear Storage
You're bound to have items you'll want to carry with you on your packraft, whether it's just a small dry bag with keys and phone or a mountain bike and a week's worth of gear. The vast majority of boats will have external D-ring attachment points or webbing grab loops, which are used to secure items to the outside of your raft (ideal for bulky gear or things you need to access throughout the day). We love stashing on-the-go items in Alpacka's Hybrid Bow Bag, which has compartments for both wet and dry gear. If you anticipate gear-intensive missions, the more D-rings the merrier—just be cautious to not put too much stress on these attachments, as they can rip out.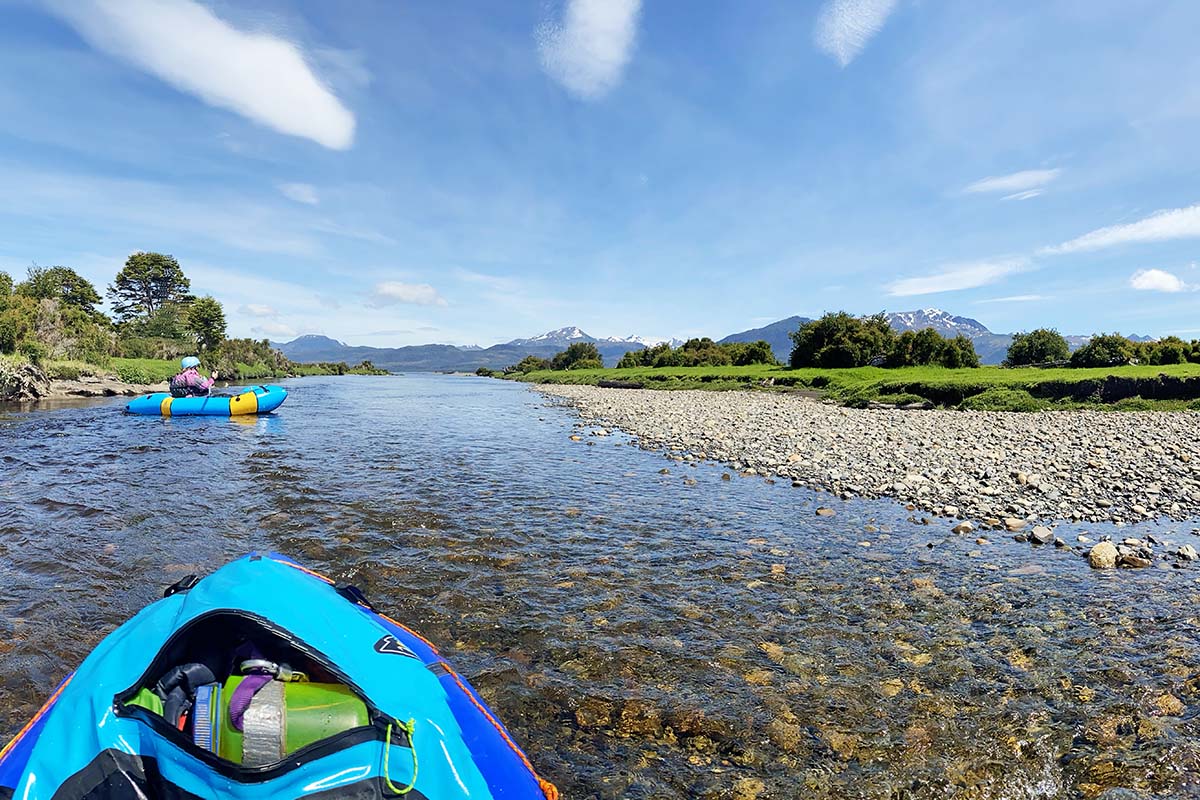 It's also worth noting that there are a number of boats that are purpose-built to carry bulky items, including Alpacka's bikerafting-specific Caribou and hunting-focused Ranger. The Caribou in particular features the company's Late Rise Bow, which offers both a rockered hull (necessary for whitewater performance) and a large platform to mount a bike. On the bow, you get four strap plates that fit a Titan strap (or a Voile ski strap) for easy securing of your bike's frame. Through their Custom Lab offerings, Alpacka also allows you to add two strap plates to the bow of many of their boats, in addition to a "Long Case" customization, which installs two strap plates on the side of the boat for securing items like skis or fishing poles.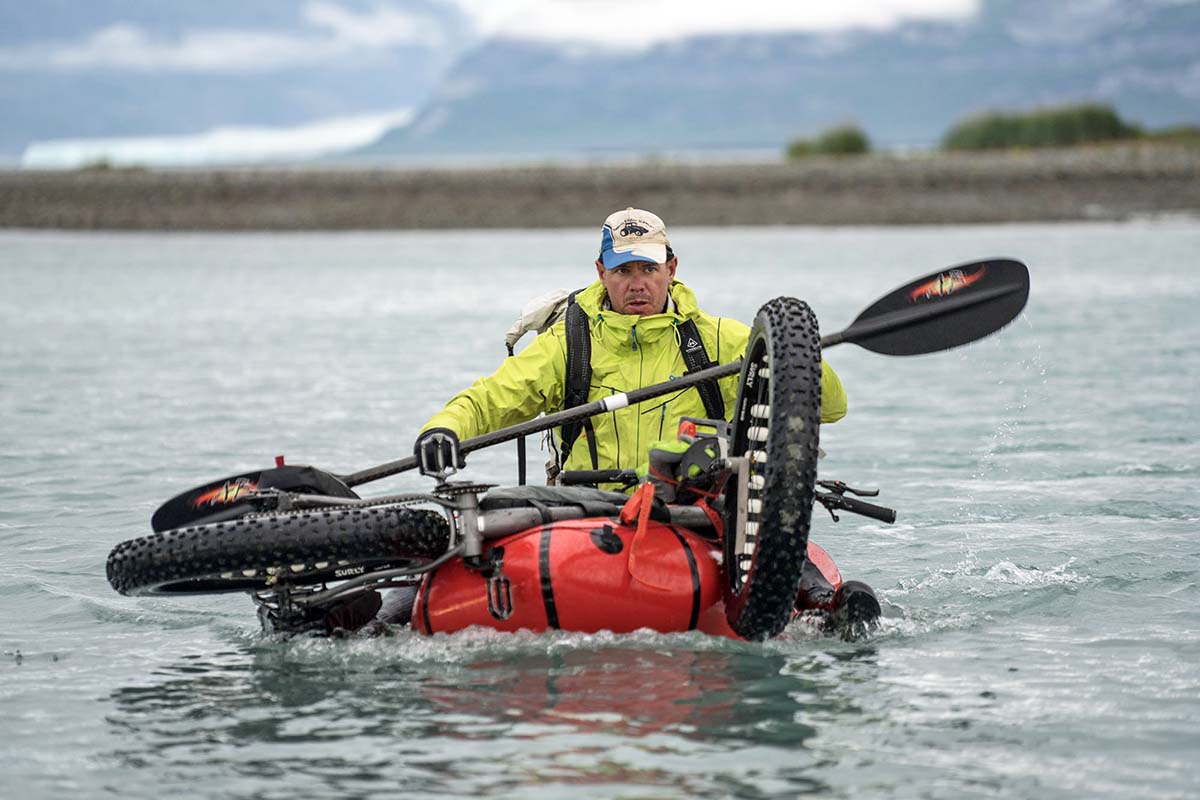 Cargo Fly (TiZip)
Packraft storage isn't only on the outside of the boat: Many packrafts feature a cargo fly—also referred to as a TiZip (the brand name of the zipper)—which allows you to store gear inside the tubes at the stern. This internal storage certainly has a number of benefits: Cargo flies keep your gear dry, help balance the boat, eliminate the chance of losing items from the deck, and make the raft much easier to roll (having a large backpack on the bow can make flipping a capsized boat more challenging). They also make repairs easier, as you can see the inside of the boat. That said, they can also be a potential point of failure, and it's very important to maintain the TiZip waterproof zipper with routine cleaning and lubrication (more on this below). You'll also want to take care when packing sharp objects—such as stoves, fishing rods, and utensils—inside your boat, as they could cause a pinch flat if your boat comes into contact with rocks.
 
Packraft Load Capacity
Along with options for gear storage, it's important to consider how much weight your packraft can handle. The load capacities for the packrafts above range from 200 pounds for the Supai Canyon to 1,000 pounds for the Alpacka Forager. Keep in mind that the load capacity includes the weight of the paddler, meaning that a raft like the Supai will have very little extra allowance for gear; on the other hand, some boats are built to handle two people, whether you're paddling with another adult, a child, or a furry friend. If you plan to use your packraft for involved expeditions or packing out game (in the case of a hunting expedition), be sure to pay close attention to the load capacity spec.
It's important to note that the load limit denotes how much the vessel can carry, but it doesn't necessarily refer to how much the vessel can carry while maintaining optimum performance. In other words, we recommend against pushing your boat's load limit and performance limit at the same time—you can get away with one or the other (assuming a skilled paddler), but likely not both. For example, most paddlers won't want to put 350 pounds on the Alpacka Caribou (which has a 400-lb. load limit) and take it down Class IV whitewater. If you do find yourself getting close to your boat's load limit, make sure you balance the weight well, and ideally center the bulk of it around your body.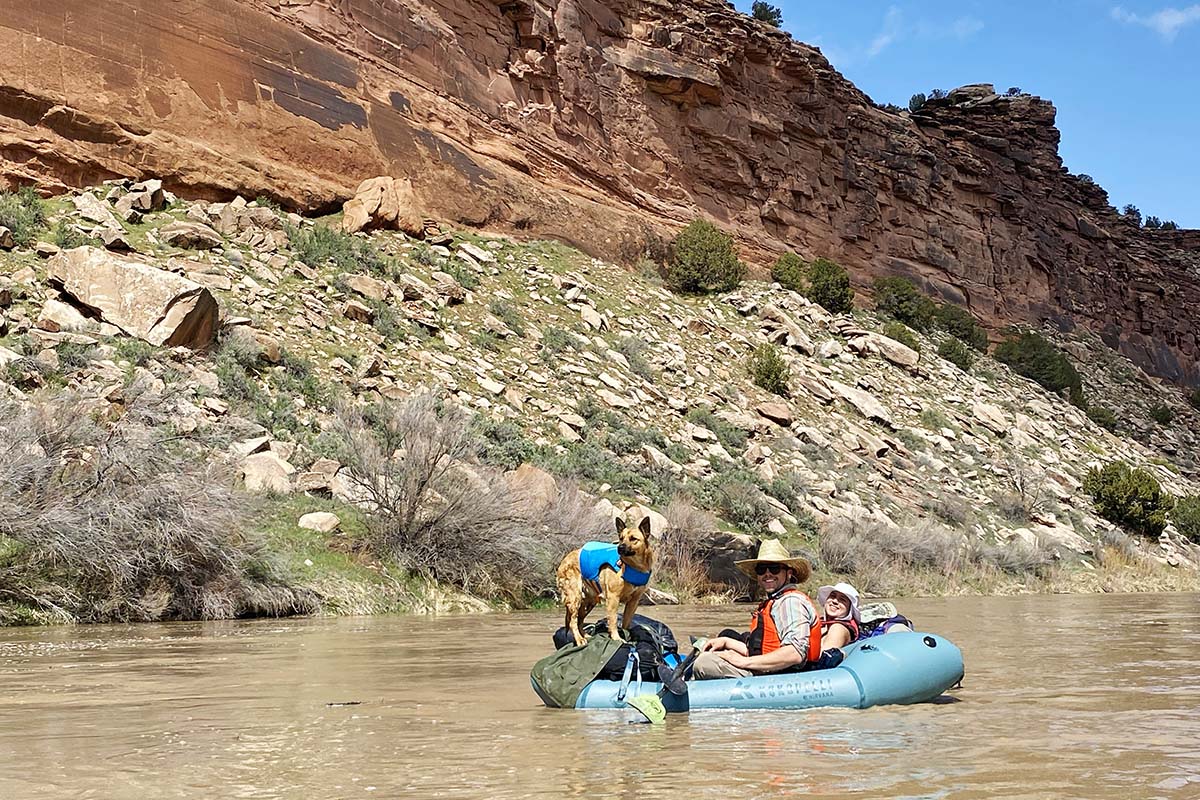 Materials and Durability
Packrafts are incredibly well-engineered vessels, and a big part of their success is in their materials. Most modern packrafts are made from TPU-coated nylon, which offers an ideal combination of durability and weight-savings. The majority of Alpacka's boats, for example, use 420-denier nylon in the hull and 840-denier ballistic nylon in the floor. Some, like the Refuge and Caribou, shave weight with 210-denier nylon in the hull, and the ultralight Ghost takes it to the next level, with a 70-denier hull and 200-denier floor. 
While Alpacka sticks to TPU-coated nylon, other manufacturers deviate from the norm. Kokopelli makes a number of ultra-durable boats (the Recon and XPD are two examples) with the same burly PVC material often used for standard river rafts. PVC can hold a higher air pressure and is certainly more durable than TPU-coated nylon, but not as lightweight or packable. On the other hand, some of the cheaper ultralight models above (including the Supai Canyon and Klymit Litewater Dinghy) are built with polyester, which is decently durable but not nearly as impressive as TPU-coated nylon or PVC. As you'd expect, the thinner a fabric is, the more likely it is to puncture, so you'll want to take care in finding a balance that works for you.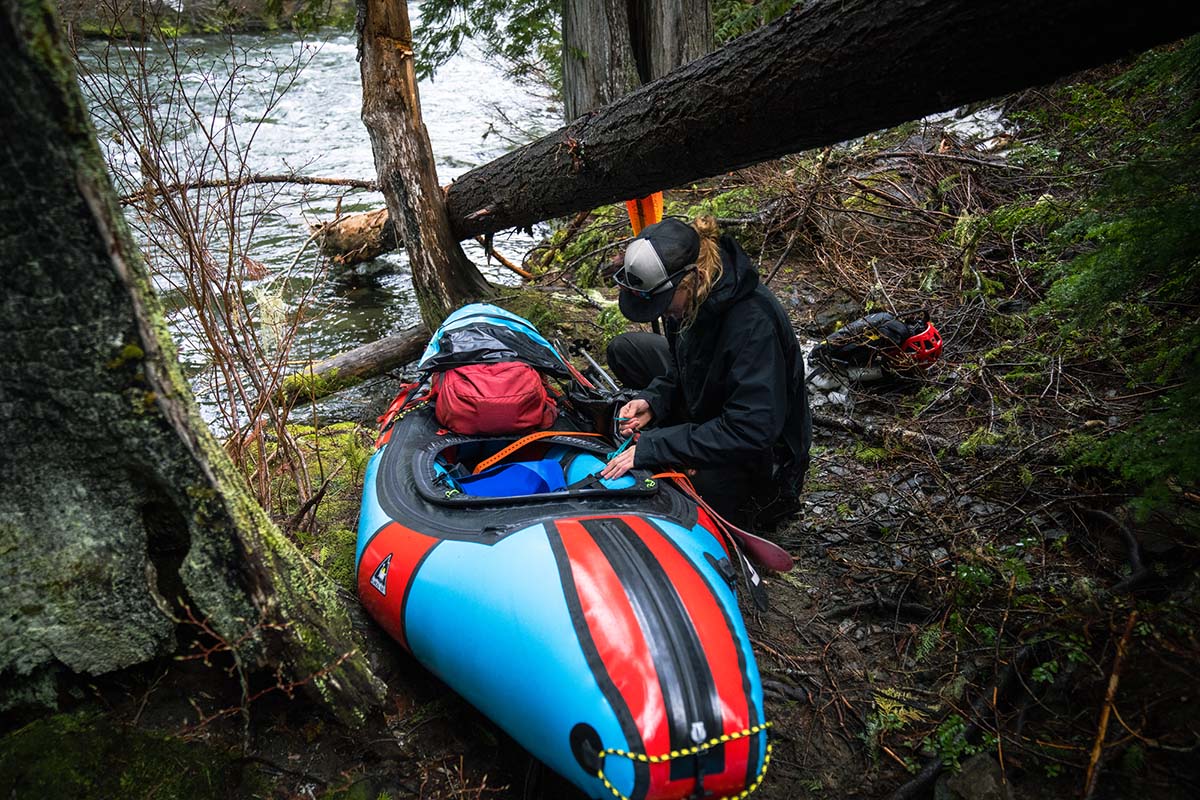 Finally, it's worth noting that one of a packraft's most vulnerable points is the waterproof zipper used on the cargo fly, known by the brand name TiZip. If a TiZip breaks or forms a leak, the packraft will not hold air. Thus, they must be carefully maintained, including routine cleaning and lubrication. In muddy or sandy rivers, we've found that the TiZip needs to be very babied—we like to rinse ours with fresh water every time before opening and closing. And if you want to maximize your boat's durability, it's worth considering a model without a TiZip. 

Packraft Seating
Packrafting generally means sitting for long periods of time, but the good news is that manufacturers have your back—literally. Most models feature inflatable seats, which are easy to fill with your breath and secure to the boat in some way, whether by a D-ring and webbing or an integrated sleeve. Some self-bailing boats will also feature an inflatable floor, which keeps your body out of the water and gives the vessel greater float in big water. Finally, look for a more performance-oriented setup in whitewater models, which includes a backband, thigh straps, and a foot brace. These components help you maintain an upright and in-control posture while piloting the boat.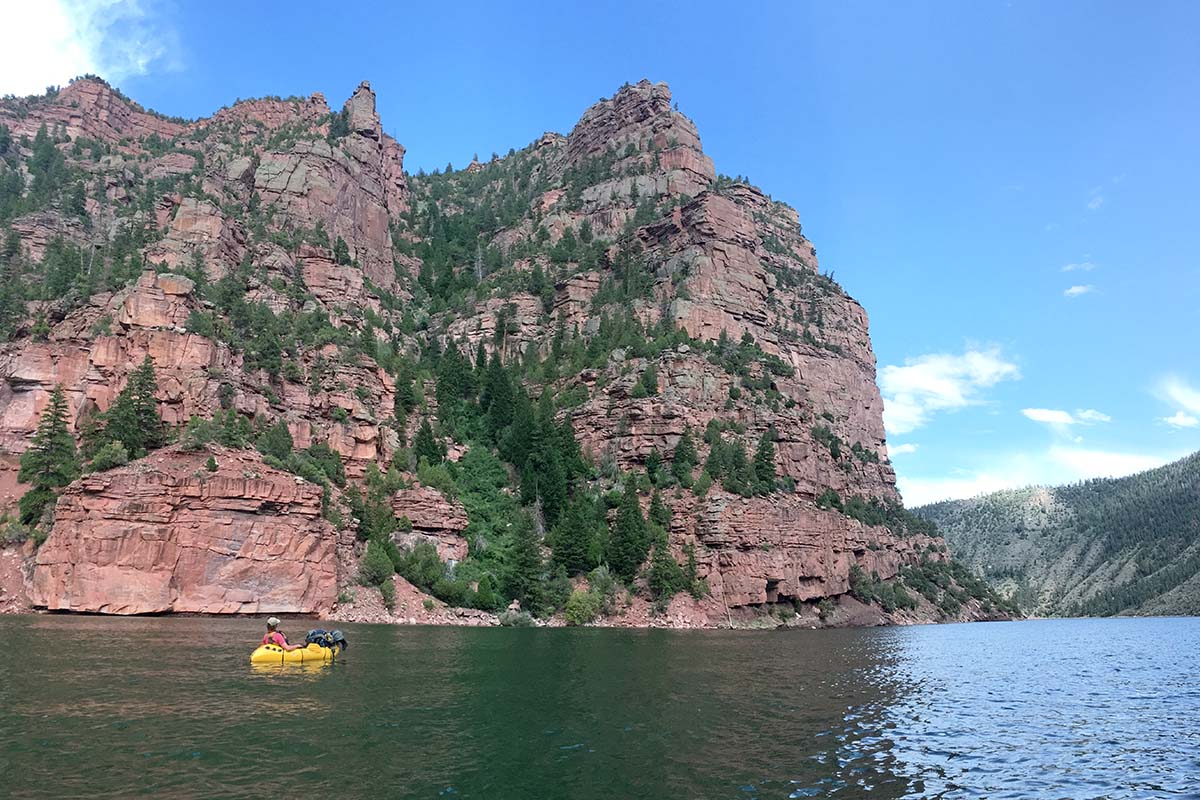 Packraft Inflation
In line with their packable design, most packrafts forgo a pump and instead use an included inflation bag. To inflate the boat, first make sure the valve core is fully closed (so air can enter but not escape), then screw the lightweight bag into the valve, fill the pump sack with air (often shaking it lightly will do the trick), seal the bag at the top, and push the air in. Once the packraft is inflated, remove the bag and top off the boat's pressure by breathing into the valve. The whole process might sound tedious, but you'll be surprised how quickly a packraft can inflate.
It's also worth noting Alpacka's Pack-A-Pump ($65), which threads onto the valves of all Alpacka boats (post-2017) and allows you to save your breath while topping off your raft. At just 10 inches long and 7 ounces, it's small and packable enough to be a part of most boaters' kits, and the handle includes storage for a repair kit, too. Kokopelli also makes an electric Feather Pump ($50), which weighs only 6 ounces and inflates a packraft in just one minute (and holds enough charge for about 40 inflations). If you're tired of manually inflating your packraft and don't mind carrying something a little extra, this is a great solution.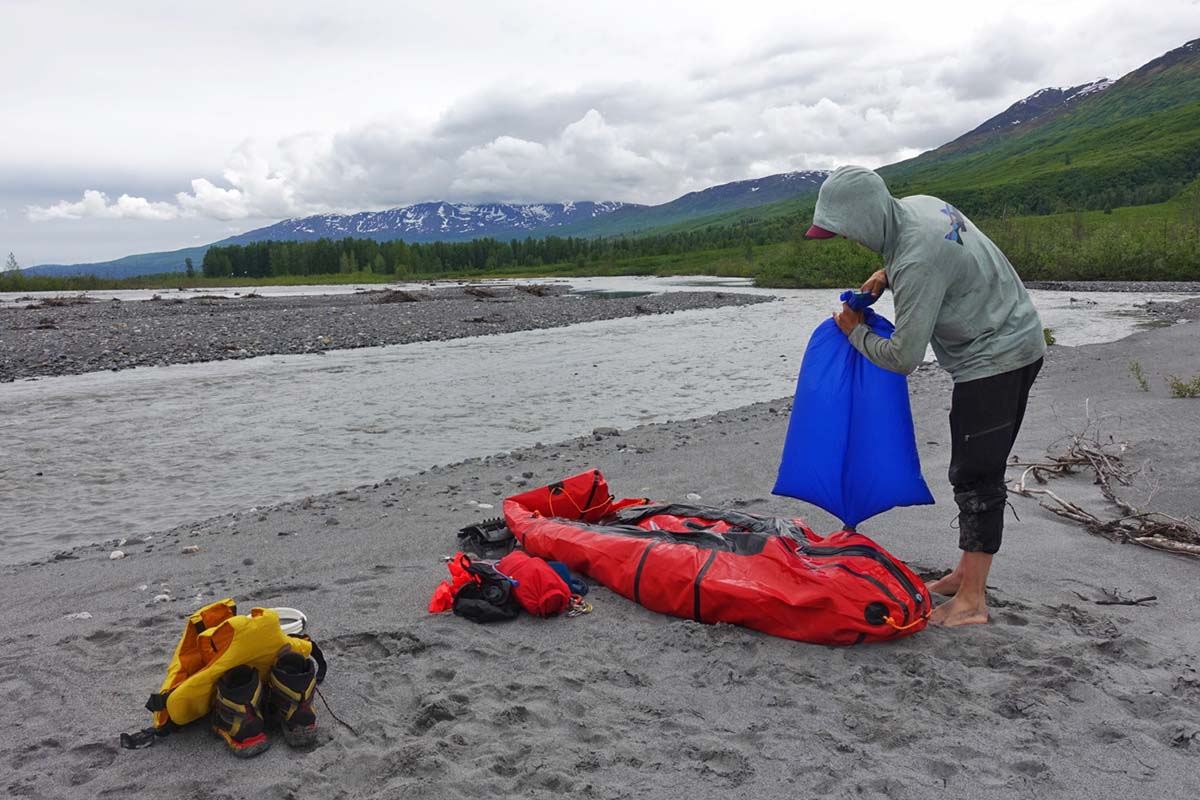 A final note about inflation: On hot, sunny days, you might notice that you pump up your boat all the way, only to have it grow limp when placed in cold water. This is the science of air pressure: When you move air from hot to cold, the pressure will reduce. On the other hand, when you move air from cold to hot, the pressure will increase. Thus, it's common practice to inflate your boat, put it out into the cold water and allow it to lose air pressure, and then bring it back to land to top it off. In the same way, when you break for lunch and bring your boat from water to land, you'll want to anticipate the spike in pressure and let a little air out preemptively. Too much pressure is not good for a packraft's construction and can lead to catastrophic failure.
 
Packraft Hull Design
In recent years, packraft design and construction has been thoroughly optimized, and today's boats achieve an impressive level of performance given their low weight and bulk. Along with innovation in materials, one of the main factors to the success of the modern packraft is its hull design, which refers to the boat's size and shape, tube diameter, and profile (rockered or unrockered). Some are engineered for tracking and balance, while others are designed for carrying bulky loads (like a bike or big animal), and whitewater-specific models maximize volume and buoyancy for tackling rapids or a narrower tube design for increased edge control.
But you can't have it all: Boats that prioritize stability and forgiveness in whitewater won't be as easy to carve or roll as lower-volume boats, which are quicker and more aggressive. This is clearly displayed in Alpacka's Wolverine and Gnarwhal: Both are excellent whitewater vessels, but with clear distinctions. The Wolverine's lower-volume hull (10.6 in.), shorter stern, and more aggressive rocker make it significantly faster and a much better fit for quick turns and punchy water, while the Gnarwhal's wider tubes (11.7 in.) and longer stern offer more carrying capacity, stability, and forgiveness—ideal for beginner-to-intermediate paddlers or gear-intensive missions. Alpacka offers a nice breakdown of their three main offerings here.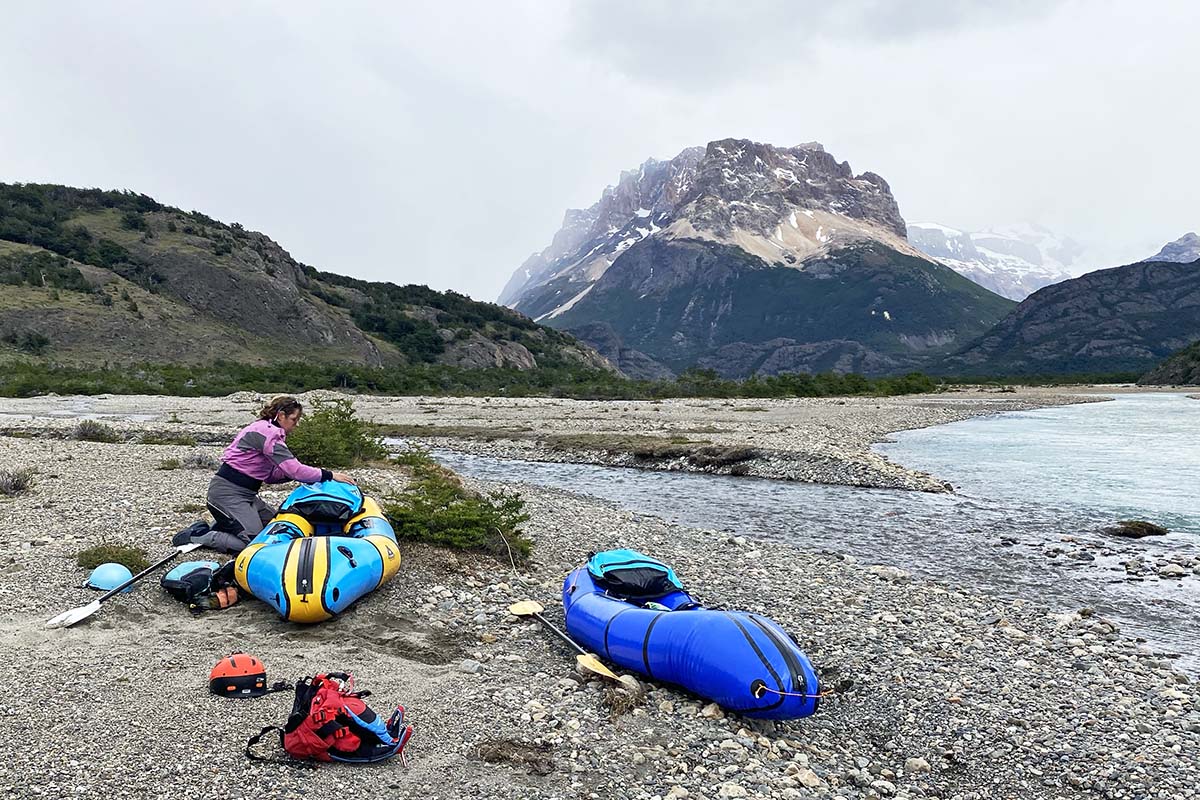 Packraft Fit and Sizing
Many packrafts are one-size-fits-all (including those from Supai, Kokopelli, and Klymit), but the majority of Alpacka's boats come in at least two size offerings. Choosing the right packraft size is a function of two factors: your sit length (the distance between your back and heels when seated with your legs stretched out) and the style of boat. For example, Alpacka's offerings are fit in three different ways: Classic boats allow the paddler to fully extend their legs in the cockpit, expedition boats are sized so that the paddler's feet touch the bow when extended (giving you something to push against), and whitewater boats assume that your knees will be bent. If your sit length is between sizes, check out Alpacka's handy "How to Determine Your Boat Size" article here. And if your body is particularly big or tall, Alpacka has a packraft just for you: Their Mule (and whitewater-ready GnarMule) is purpose-built to provide space for large paddlers, and it's also worth checking out the roomy Ranger.
 
Maintenance and Repairs
For being so lightweight and packable, packrafts are surprisingly low maintenance and require very little in-the-field upkeep. The main exception to this rule is the TiZip waterproof zipper, which is a mainstay on all boats with a cargo fly. It's important to take very good care of the TiZip—not only is it one of the most used features on a packraft, but it's also the most vulnerable. Make sure to keep the TiZip clean, dry (when not in use), and well lubricated. As mentioned above, it's wise to rinse the TiZip with fresh water every time before opening and closing in muddy or sandy rivers. We recommend always having a little cleaning kit in your boat, including a rag, zipper lubricant, and a small brush (a retired toothbrush will do). 
If you paddle for long enough, chances are your boat will garner a leak, whether due to a run-in with rocks, branches, or poorly packed sharp items (among other things). Most rafts come with a small repair kit, but if you're headed into remote areas or on a committing expedition, we recommend beefing it up with Tyvek tape, Tenacious Tape, Aquaseal, and more (Alpacka has a complete list in their Repair Guide here). Long story short, don't take the prospect of in-field repairs lightly—if you spring a leak without a way to repair it, your prospects are not good.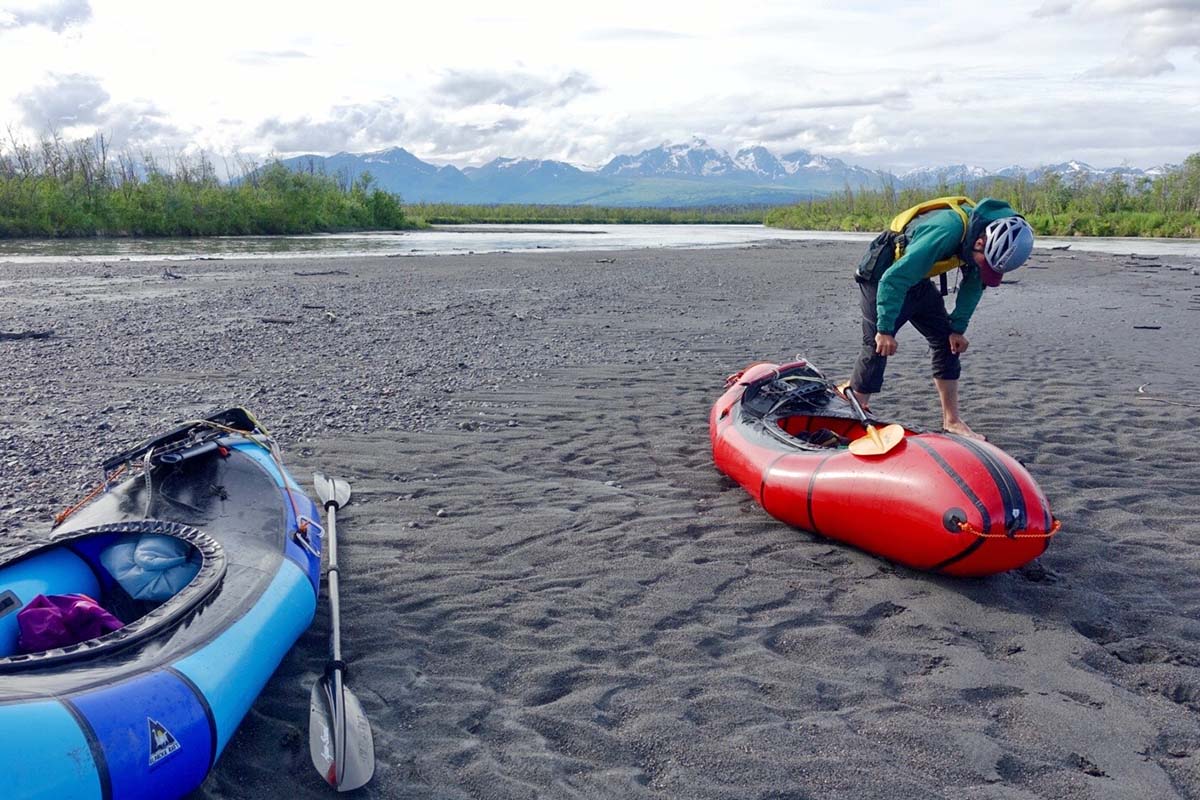 Customizing Your Boat
Customization is a key tenant in the cottage industry, and packrafts are no exception. Alpacka leads the charge: Not only do they offer multiple options for each of their vessels (for example, the Expedition is available in three sizes, two colorways, and with the option for a removable or non removable whitewater deck), but they also have an entire series of Custom Lab boats, which offer customization for a dozen of their standard models. Just about every feature on a Custom Lab boat can be tailored: You can add a self-bailing floor or whitewater deck, cargo fly, handles, bike tie downs, and more. If you have a dream boat in mind, Alpacka can probably make it. Kokopelli's platform isn't as smooth, but they also allow you to add customizations at purchase.
 
Completing Your Packrafting Kit
Purchasing a packraft is a great life decision, but your new boat won't be of much use if you don't have a paddle, PFD, rescue kit, and helmet—and maybe a drysuit, too. The nature of your gear will vary depending on your boat, the kind of water you frequent, and the weather in which you go out. As a helpful tool, Alpacka offers recommended gear in the features section for each of their boats, including PFDs, paddles, drysuits, and more. If you're new to the sport and acquiring everything at once, our best recommendation is to piece your kit together enough to take a swiftwater rescue training or packraft paddling clinic (many companies will offer gear for rent, too), and take it from there. You'll get a foothold in the world of boating, receive personalized recommendations, and develop a well-rounded understanding of what gear you need (and what you don't).
 
The Importance of River Education
Packrafting has grown wildly in popularity, in large part due to its accessibility and ease of entry—all you need is a boat (a packable one at that), a paddle, and a body of water, right? Wrong. While packrafting in a calm mountain lake is one thing, unleashing your new raft on a river (or windy lake) should be taken with a healthy degree of seriousness. Not only is water a powerful force, but the lightweight nature of packrafts means they're not as stable or approachable as other vessels, including hardshell kayaks, canoes, dories, or oar rigs.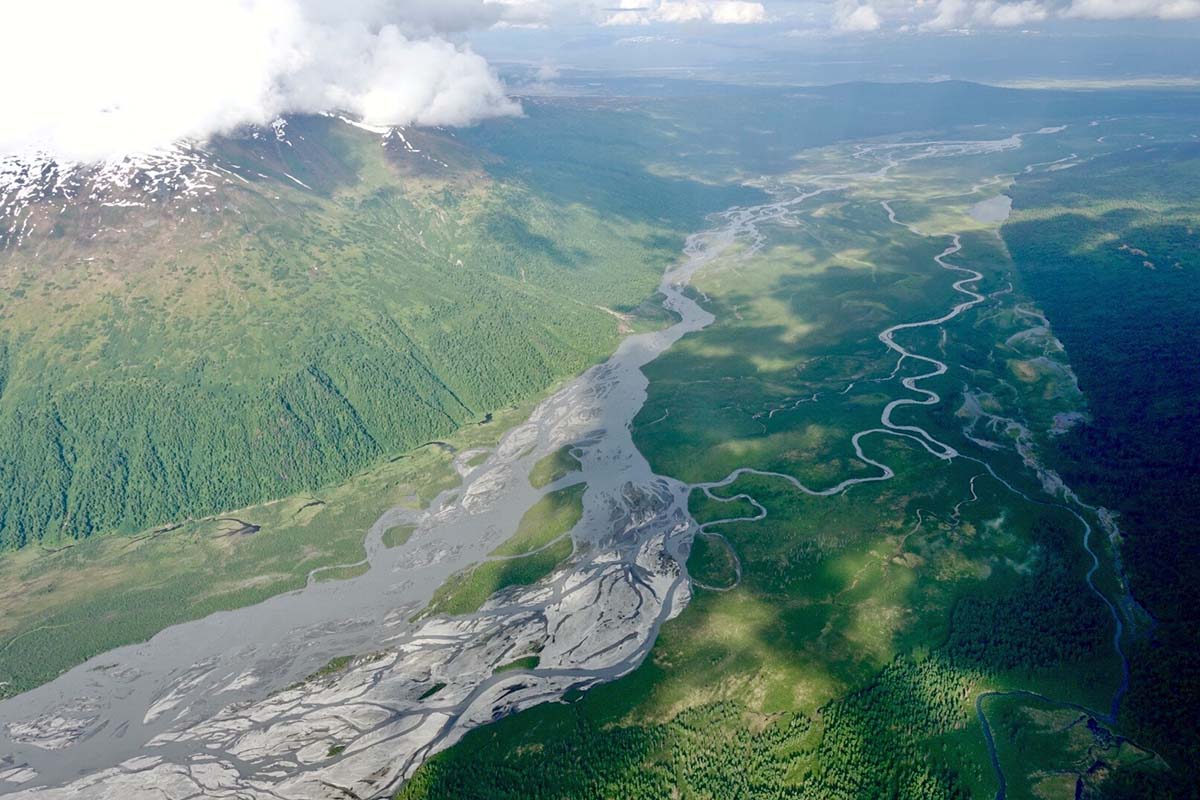 So before you get in too deep with your new packraft, invest some time and energy in your own education: Learn to read water and navigate it skillfully, understand river hazards, and develop the rescue skills to deal with a dynamic and changing environment. Then, practice, practice, practice. We strongly recommend taking a formal course, whether via a whitewater club, swiftwater rescue training, packrafting paddling clinic, commercial raft guide training, whitewater kayaking course, or similar. This is not only a great way to learn the basics of paddling and swiftwater rescue, it's also a quick avenue to the heart of the sport: You'll meet experienced paddlers, watch how they navigate water, see what gear they love, hear about their favorite sections of river, and more. Heading to the Swiftwater Safety Institute website is a great place to start, and we also recommend reading Alpacka's uber-informative, three-part article entitled Packrafting Safety: From the Armchair to High Adventure.
Back to Our Top Packraft Picks  Back to Our Packraft Comparison Table
Read More From Switchback Travel