Suppose for a moment that you wanted to begin a life full of outdoor adventures. You're ready to take up activities like backpacking, whitewater kayaking, sea kayaking, sailing, surfing, windsurfing, rock climbing, mountaineering, ice climbing, skiing, snowboarding, and mountain biking. You want access to all these things, and you don't want to wait in long lines to do them, either.  On top of it, you want to be able to do all of them without traveling for more than five hours by car, you want to live near an international border, and you want access to good food, beer, and music, along with a vibrant community of like-minded individuals.
There really is only one state in the U.S. that fits the bill: Washington. For years, Washingtonians have managed to pull the wool over our eyes, hiding behind the reputation of being nothing more than a cold, gray, rainy place.  In truth, the summer in Washington is practically perfect climatically.  During the rainy season, when it is wet in the Western portion of the state, the Cascades mountain range—which runs the entirety of the state North to South—acts as a rain buffer, keeping the eastern half of the state dry and sunny.  The wet maritime climate also is the principal factor for Washington's world-class skiing and alpine touring, with Mt. Baker ski resort receiving more snow per year on average than any other resort in the world.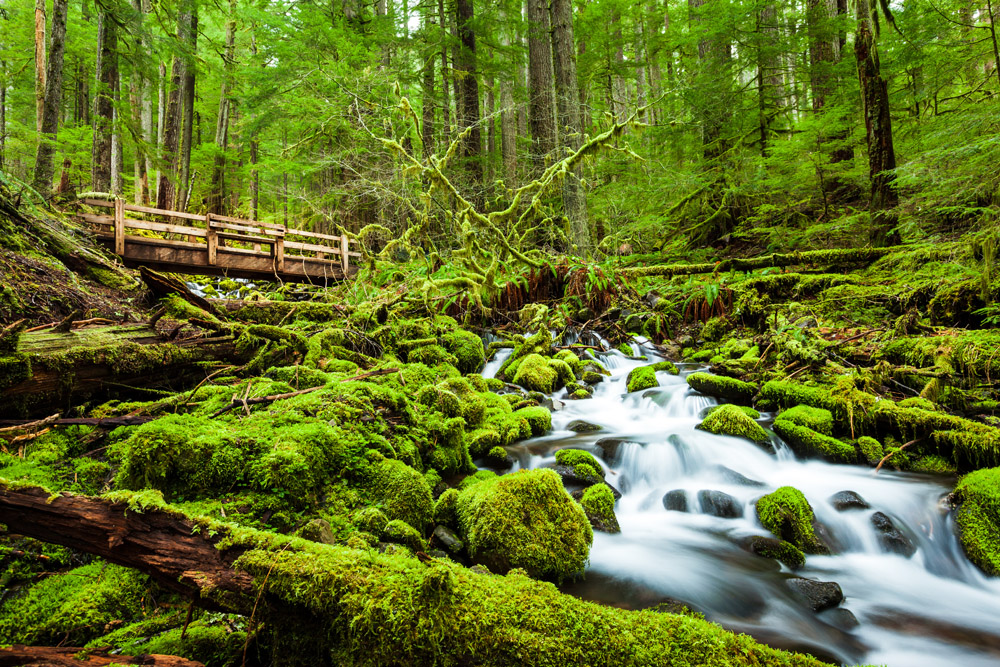 Washington is full to the brim with incredible scenery.  The Olympic peninsula has the Hoh Rainforest - the only rainforest in the lower 48.  Mount Rainier is perhaps the most iconic peak in the nation, and at 14,411 feet in elevation, one of the most popular technical peaks to climb.  The North Cascades offer a little chunk of Switzerland to backpackers, climbers, kayakers, and hikers, delivering jaw-dropping views at every opportunity.  To the southeast, the enormous Columbia Gorge provides warm and sunny weather throughout the rainy season, and one of the nation's most beautiful natural acoustic amphitheaters, hosting big-name performances throughout the year. Leavenworth is on a par with places such as Boulder, Lake Tahoe, and Bend for ease of access to popular outdoors activities.  The northern part of the state is wild enough to provide livable habitat for moose, elk, wolves, and grizzly bears.  Salmon run on the rivers, the San Juan Islands have arguably the best sea-kayaking opportunities in the country, and Canada's world-famous Whistler ski resort, and the climbing destination Squamish, are just a few hours away. 
On top of all the natural beauty, Washington is quickly becoming a must-visit location for food, beer, and wine.  It's hard to keep track of all the farm-to-table restaurants, startup breweries, vineyards, and distilleries that are popping up around the state.  From Olympia in the South, to Bellingham in the North, Washington's main population centers benefit hugely from a favorable growing season, clean water sources, and incredibly rich soil, allowing Washington to produce some of the country's finest apples, hops, and grapes, much of which is done organically. With countless breweries throughout the state, beer enthusiasts will find everything from your typical stout, porter, amber, pale ale, lager, and pilsner, to farmhouse ales, sour beers, wild ferments, saisons, barleywines, and more. California and Oregon get much of the attention of wine lovers, but Washington's Columbia Valley is a certified AVA (American Viticultural Area), with close to 700 different wineries to choose from.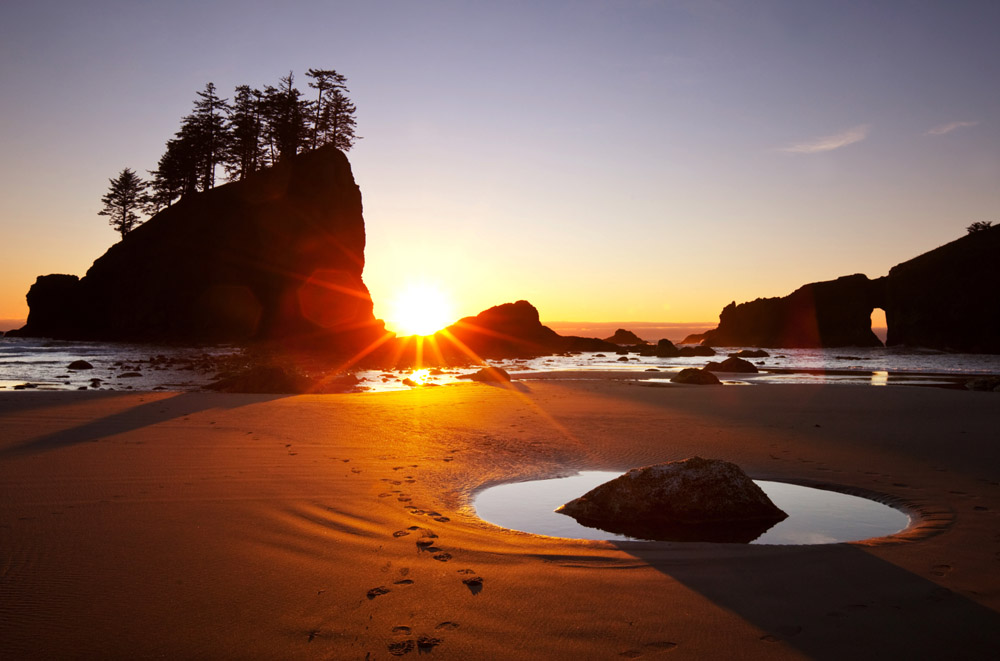 It's no coincidence that REI, Outdoor Research, Cascade Designs (Thermarest, MSR, Platypus, among other brands), Kavu, and many other leading outdoor retailers are based in Washington. Now you know why—consider it officially time to plan your visit.
Read More From Switchback Travel