It's summer in Colorado, and we're smack dab in the middle of a heat wave. The mountain bike trails are dry and cracking, and monsoonal rains provide only a short relief on most afternoons. For dedicated skiers like myself, there are few options for getting a winter fix in times like these. Some will hike long miles to short dirty strips of sun-cupped snow. Others binge on ski porn, drawing the blinds and cranking the AC until their breath is visible and small low-pressure fronts begin moving across the living room. Others still attempt to entertain themselves with a sport skiers refer to as "vertical waiting," known by many as climbing. But there is a better way, and it's called South America. 
 
The Journey
This past summer, amidst the draining heat and fast-melting snowpack of Colorado, I made the skier's pilgrimage down south with my buddies Amie, Sven, and Hadley. Of all the snowy mountain meccas we could have visited in Chile and Argentina, we chose the legendary Portillo, in search of infamous terrain, yes, but also a cultural experience that evades many ski areas.
The oldest ski resort in South America, Portillo is located in the Valparaíso Region about one hundred miles from the Santiago airport. Getting there from the U.S. actually is quite easy: I boarded a brand new 787 in Dallas, enjoyed dinner with a glass of wine, sacked out for rest of the nine hour flight, and awoke to the sight of sunrise on the Andes. I remember breathing deeply, knowing that I would soon be skiing on the flanks of those stunning white peaks.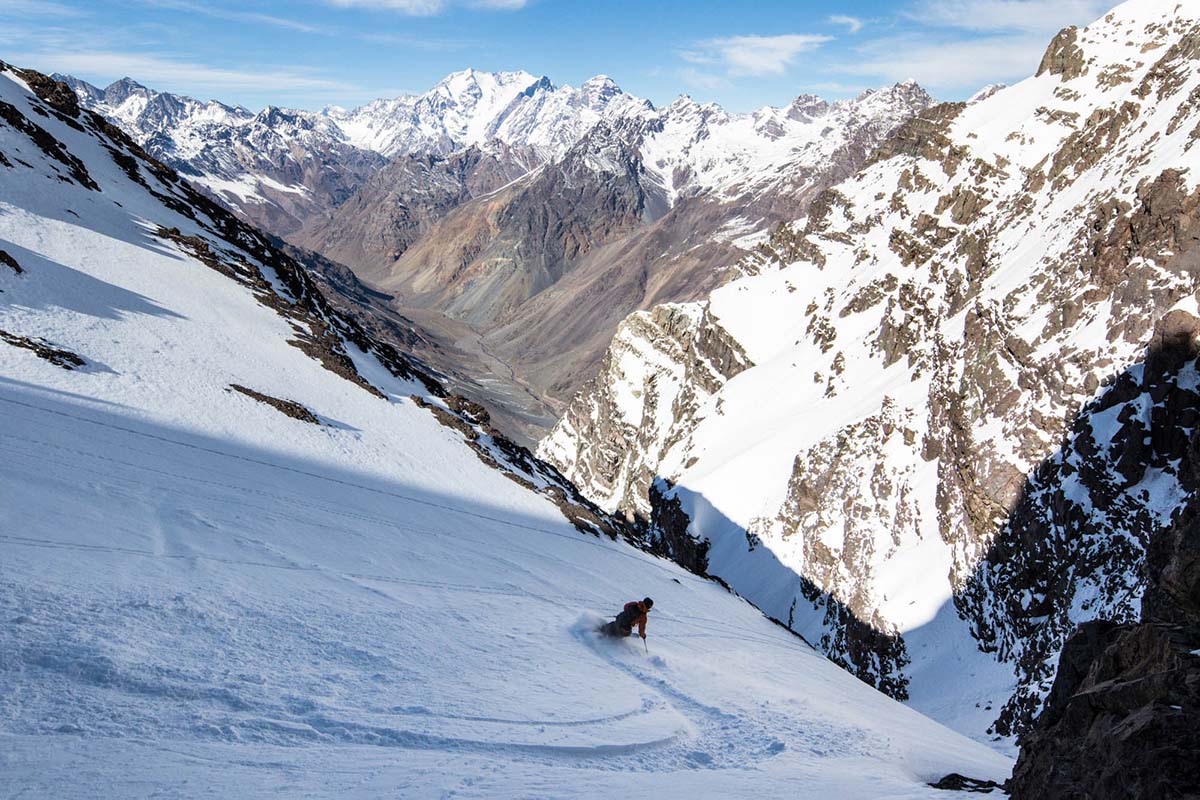 The experience in Portillo is, in a word, singular. After ascending thirty-something switchbacks in an airport shuttle, I arrived at the Portillo Hotel, a large, starkly colored structure that I affectionately came to call the big yellow cruise ship. This is the hub of the resort. Aside from a few other chalets and on-mountain restaurants, there are no other buildings. Trendy resort shops and pedestrian streets are simply not what Portillo is about.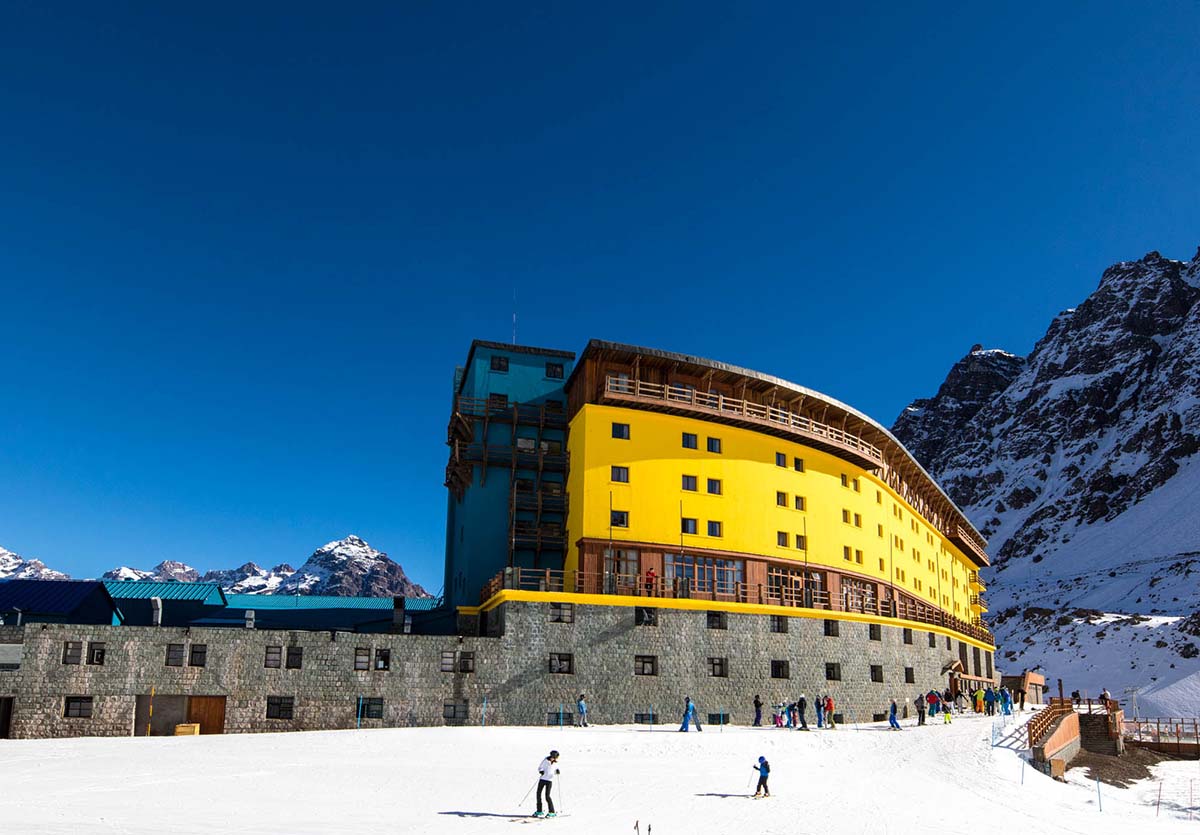 At first, I was taken aback by the minimal amenities. Little did I know, the big yellow cruise ship fostered a community that would turn out to be the best thing about Portillo.  I entered the Hotel Portillo into a maelstrom of fleece and GORE-TEX, skiers from around the globe jockeying for position to pay bills, get room keys, and sort gear. Most guests, like me, visit Portillo for a week, beginning and ending on Saturday. Though this arrangement results in a feverish arrival and departure, it is the backbone of what makes Portillo unique. A week with the same cast and crew in this isolated resort was fodder for the best "summer camp" experience of my adult life.
Once settled in the hotel, we began our exploration on the slopes. While many entertain themselves for the week on the area's 35 beginner to expert runs, our crew was more interested in veering off the corduroy away from the crowds in search of untouched powder. Portillo averages 320 annual inches of maritime snow.  With steep faces, spines, and chutes, the backcountry skiing is known to be phenomenal.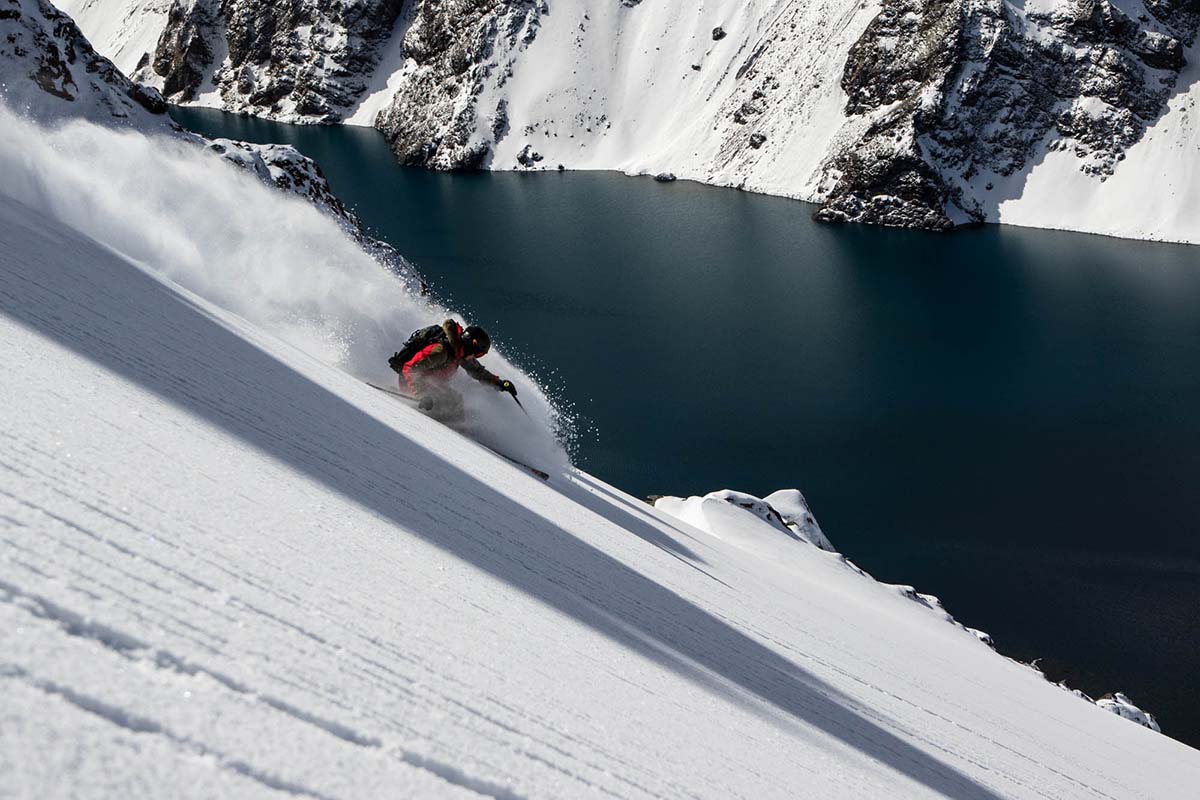 Unfortunately, averages are just that. The year we visited, Portillo had its leanest season in 25 years. The lower slopes were rife with grass and rock and many runs closed. Conditions were so grim, relative to their usual level, the resort offered clients the option of cancelling or pushing trips to next year. Some chose this option, but it seemed as though most opted to go regardless. That ought to tell you something about why people venture to Portillo.
Remarkably, with such a small base, the skiing still felt endless. We lucked out with storms on the front and tail ends of our visit, and throughout the week we skied run after run of powder, corn, wind-buff, corduroy—you name it. And at the end of each day, we eagerly retreated to the hotel to find warmth and share glory stories with our fellow guests. As the week progressed, we found a tempo: wake, head to breakfast, high-five all my compatriots from the party the night before, ski and photograph all day, tea time, hot tub, enjoy a Chilean beer, dinner, dancing to live music at the bar till exhaustion, off to bed … and repeat.  By the end of the week I'd met people from France, Canada, Switzerland, Scotland, England, and Russia, as well as fellow Americans from New York, Boston, Seattle, Jackson, Aspen, and Tahoe.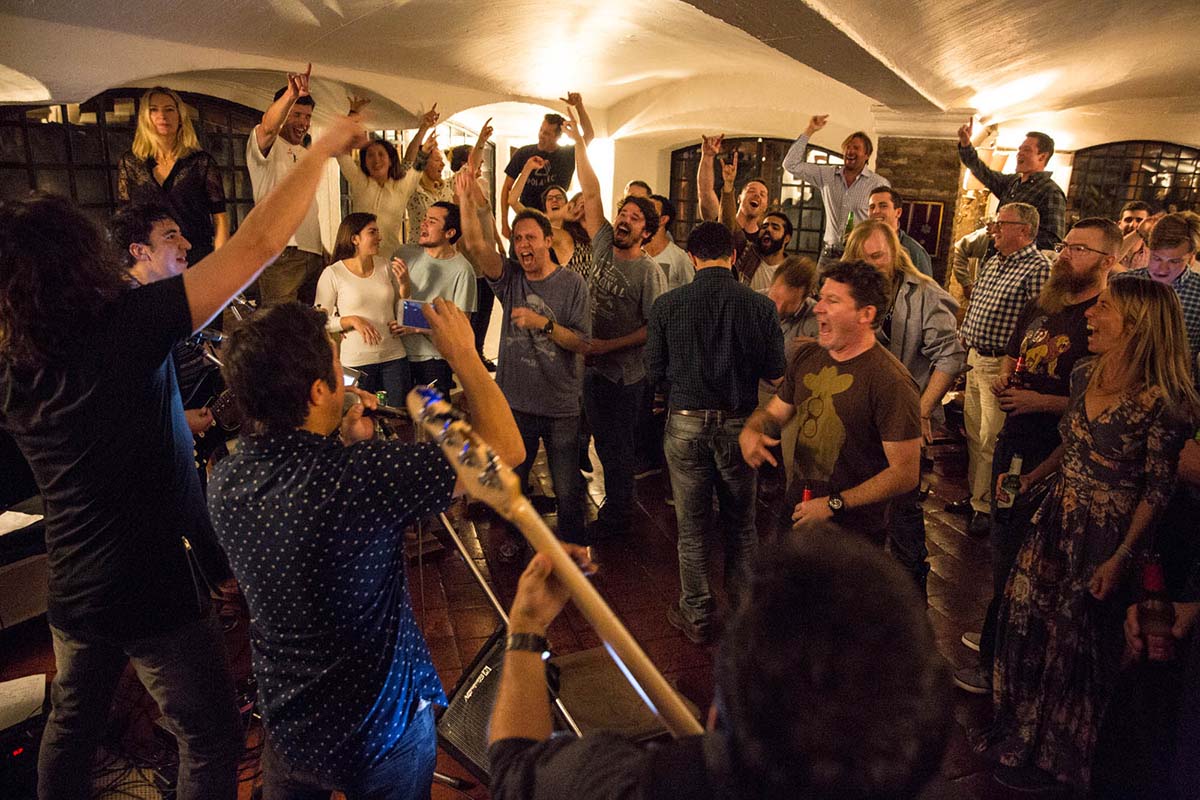 If you come for the skiing, you'll return for the community. A cross between summer camp, cruise ship, and international ski mountain, Portillo defies all comparisons. The culture here encourages guests to ski hard, form new friendships, and savor life.  If Portillo already is on your life list, move it up a few notches and see for yourself what makes it such a special place.
 
The Logistics
Getting There
The most common way to get to Portillo is a 2-hour bus ride from Santiago, Chile. Portillo Tours and Travel operates a shuttle on Saturday (costing $140 round trip) and daily private transfers (prices vary depending on the size of your party) from the Santiago airport or city center to Portillo. Email [email protected] for reservations, or just click on the link above. While you can drive a car to Portillo, you won't need it while you're there, and therefore most guests find the shuttle more enjoyable and convenient.
 
The Conditions
Portillo is open late June through early October, with its high season occurring in July. Snow conditions vary, and as most skiers know, are incredibly difficult to predict. Portillo is known to be feast or famine: you may experience a huge snowfall (we're talking 10 to 15 feet at a time), or you may be scratching your skis on grass and rock. For example, the area had a base of 130 inches in 2008, whereas in 2017, only 24 inches accumulated throughout the season. On their website, Ski Portillo reports an average snowfall of 27.3 feet a year, or 832 centimeters, usually occurring in large storms that are then followed by bluebird skies. They estimate that 80% of the days at the resort are sunny.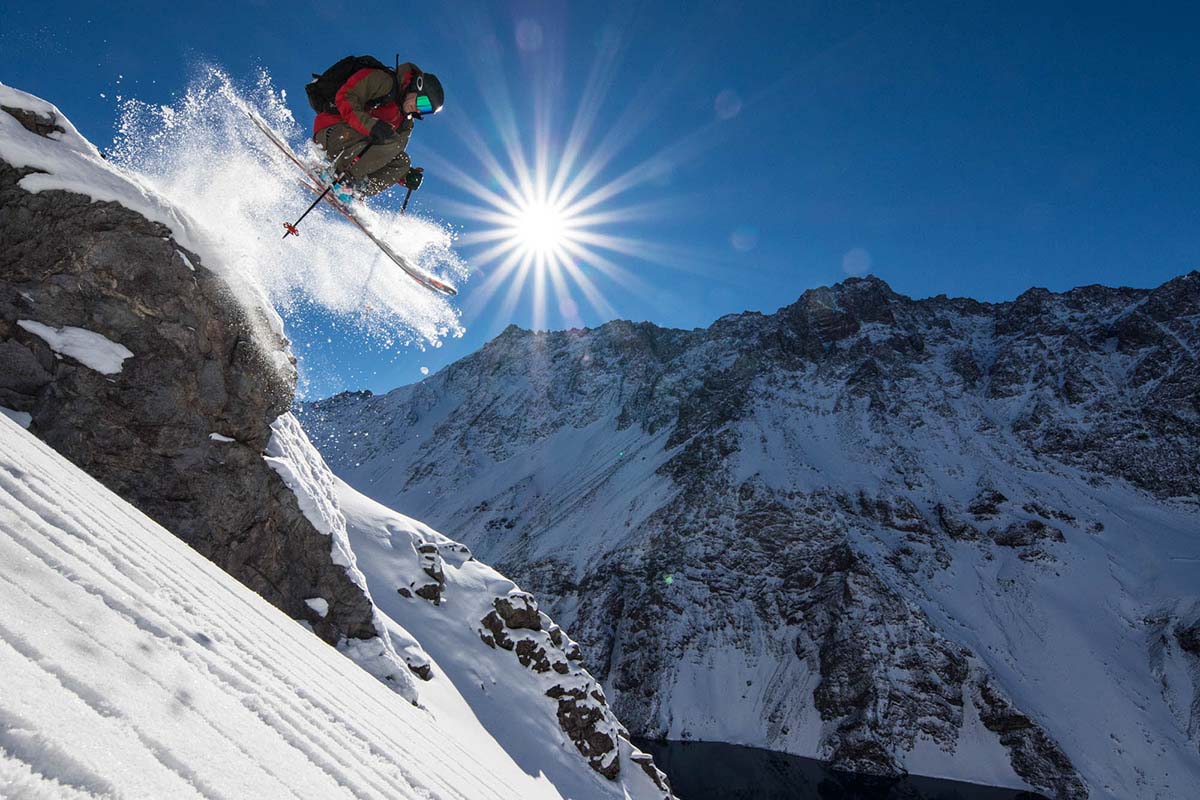 The Cost
Portillo is not your average ski resort with hour-long lift lines, local skiers, and myriad restaurant and shops. Rather, it's an all-inclusive mountain experience with a limited amount of accommodations that keeps the number of guests to around 450 (with just as many staff members). For a set price, you'll receive a week of lift tickets, four meals a day, and access to all of the entertainment and fitness facilities in Portillo. Go in the low season for cheaper rates (but more variable conditions), and expect to pay almost double during the high season.
There are a number of lodging options at different price points, ranging from the hostel-style Inca Lodge to hotel rooms and four-bedroom chalets. An all-inclusive week at the Inca Lodge will cost you $1,150 in the low season and $1,350 in the high (with four occupants), whereas a single suite in the hotel will cost $4,300 in the low season and $8,750 in the high season. Portillo does offer "mini-weeks" as well, allowing you to experience the resort for three or four nights instead of the entire week.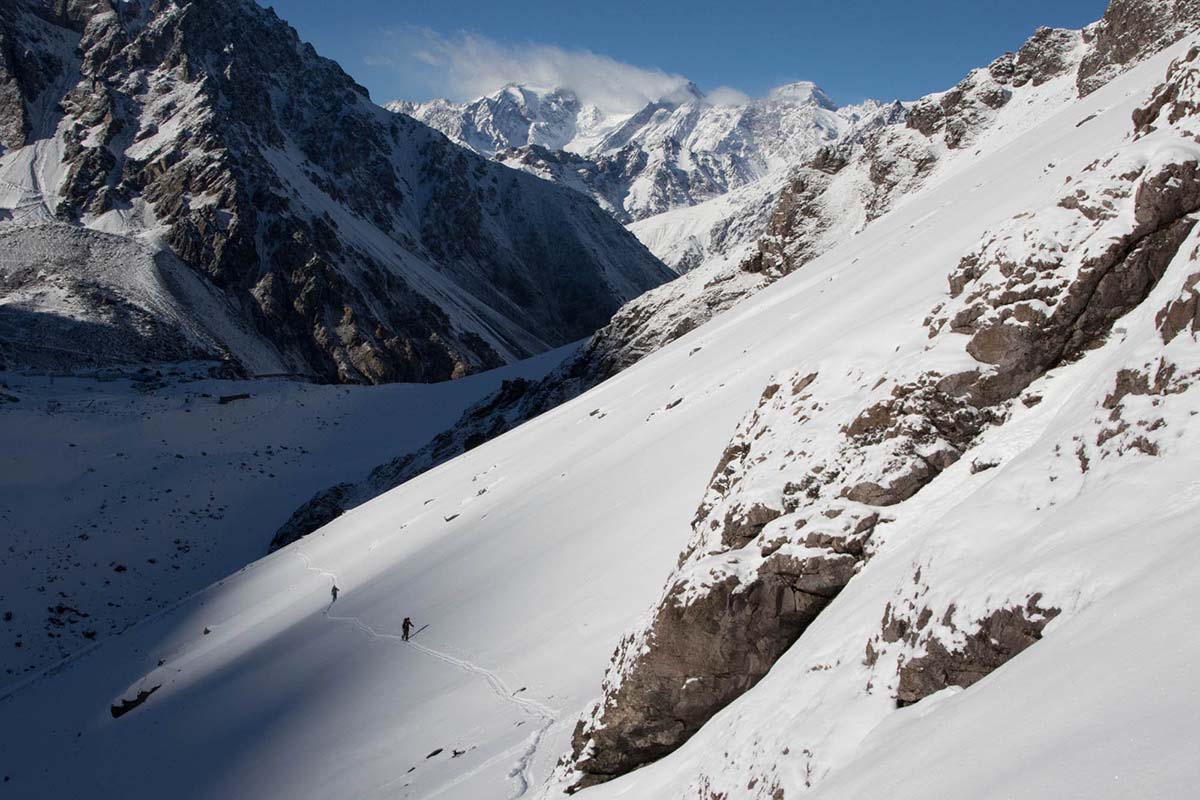 Key Gear
While you can rent equipment in Portillo, it'll cost you, and we suggest bringing your own all-mountain skis or backcountry skis, depending on your terrain preference. With 14 lifts and 1,235 acres of skiable terrain, most will be well-entertained within the ski area, though intrepid skiers can ski sidecountry or backcountry to their heart's content. Don't forget a helmet and goggles, and we recommend bringing a breathable synthetic or down jacket to go under your ski jacket—with Portillo's highest point sitting at over 10,000 feet, temperatures can be chilly. Additionally, don't forget your dressy clothing—you've paid for all the food and entertainment you can muster in your week's fee, might as well get your money's worth!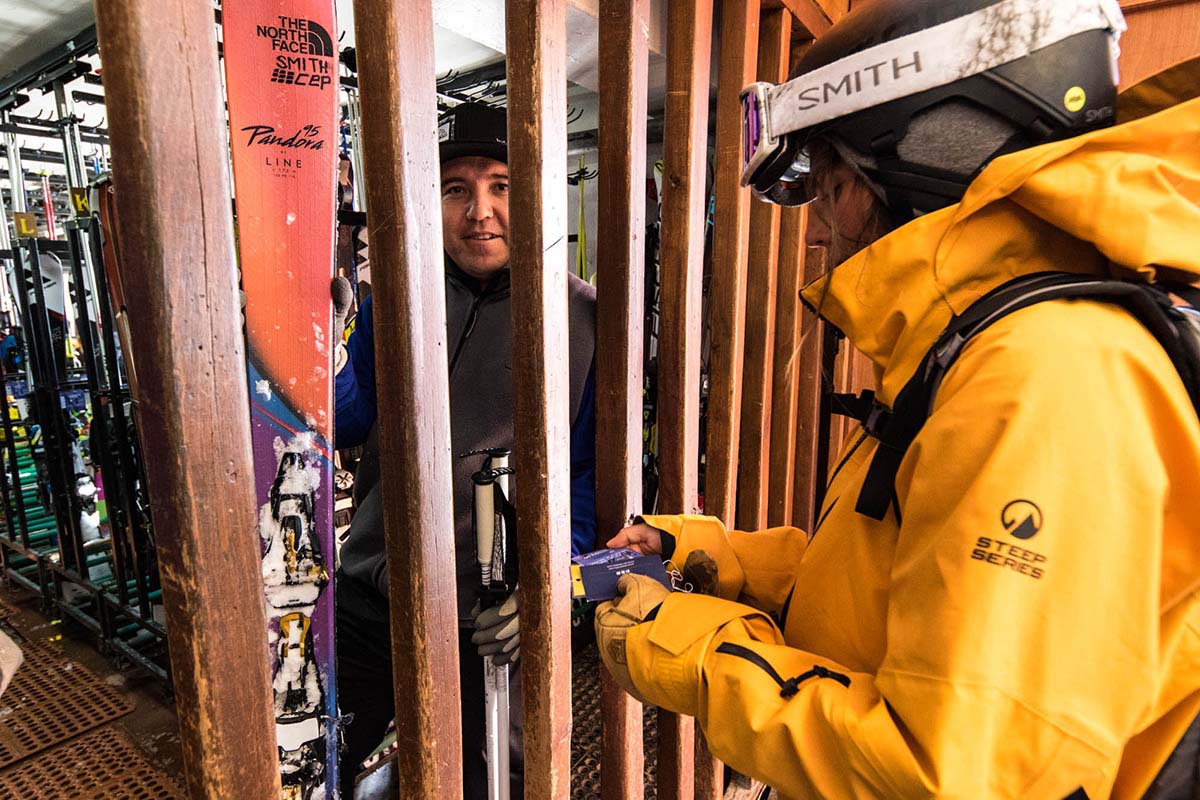 Other Places to Ski in South America
From June to October, skiers from the Northern Hemisphere can chase their endless winter south to Argentina and Chile. Portillo certainly is one of the top choices for an austral winter ski trip, but in reality the options are many. Just think how difficult it would be to recommend one or two North American resorts to a visiting skier! Of course, each area has its own flavor and unique terrain. Some careful research will get you where you want to go, and here are a few of our top picks:

Las Leñas: Approximately 750 miles (1,200 km) due west of Buenos Aires, the Andes Mountains line the border between Argentina and Chile and play home to some of the steepest terrain in the world. Here you'll find Las Leñas, one of the largest and most popular ski resorts in South America. Las Leñas is specifically known for its challenging and adventurous backcountry terrain, attracting pro skiers and those looking for off-piste powder. The inbounds area is relatively small, with just one square mile of terrain holding 29 runs. It can be an effort to get to the isolated Las Leñas, but the resort does offer a sleeper bus from Buenos Aires for travelers without a car. Although Saturday-to-Saturday, all-inclusive package deals similar to Portillo are available, Las Leñas is a typical ski resort with guests staying in all levels of accommodation or just visiting for the day. Thus, lift lines can be long, and the strong community vibe of Portillo is not as present.

Valle Nevado: If you've got a chunk of change to spend and are looking for the best ski resort Chile has to offer, check out Valle Nevado. Only 42 miles from Santiago, getting to Valle Nevado is a breeze, and once there, the Friday-to-Friday, all-inclusive package deals keep the convenience coming. With this 7-night stay, guests also receive a day pass for La Parva and El Colorado, two nearby resorts that form what locals call Tres Valles. Valle Nevado's highest point is at over 12,000 feet.  The geography of the area is prone to trapping weather, offering epic powder dumps followed by long stretches of sunny days. In addition, the snow is known to be some of the highest quality in South America. Valle Nevado boasts extensive terrain and long runs, with 14 lifts (the most advanced in the continent) and 2,225 acres of skiable terrain. Expert skiers also will find world-class sidecountry, backcountry, and heliskiing. With surrounding peaks towering as high as 20,000 feet, the terrain surrounding Valle Nevado is sure to entertain the most intrepid of skiers.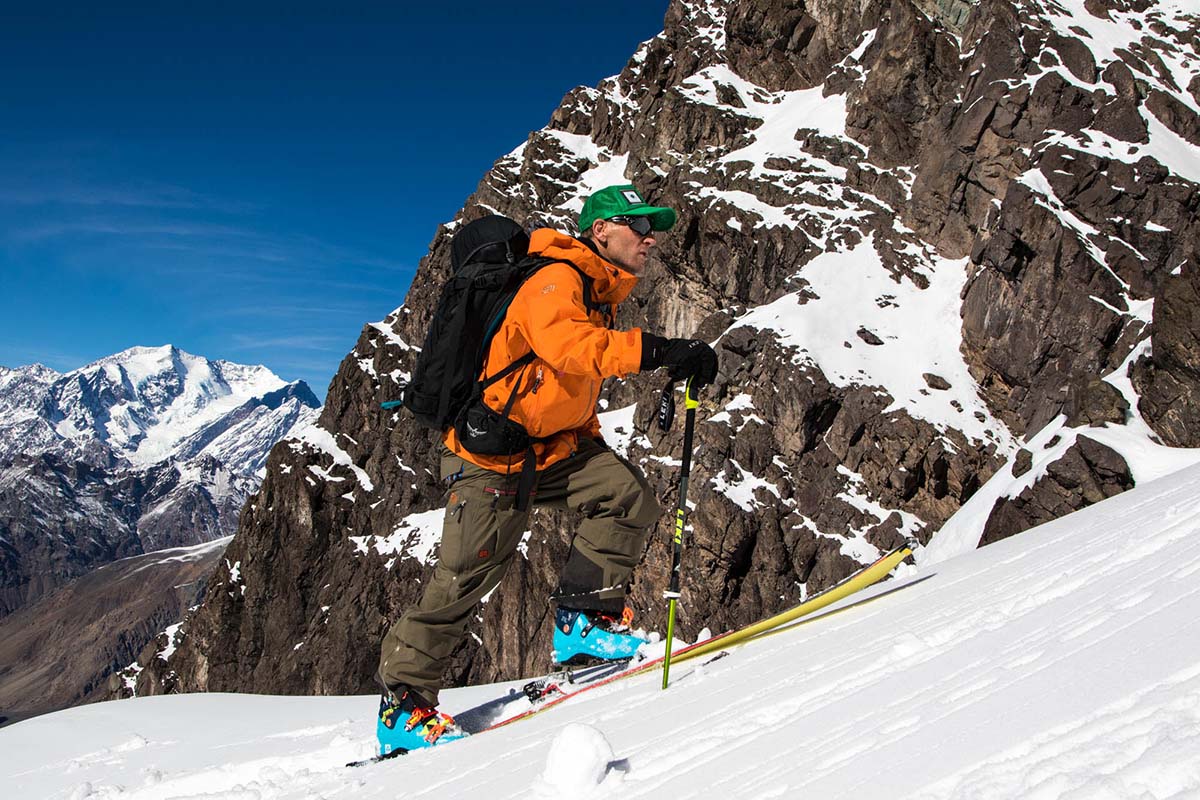 Cerro Catedral: For those seeking out a typical North American ski resort experience south of equator, look no further than Cerro Catedral. Located just 12 miles from downtown Bariloche and home to a resort town complete with shopping, restaurants, and accommodations, Cerro Catedral offers updated facilities and advanced infrastructure enjoyed by locals and internationals alike. In contrast with the areas mentioned above, travelers on a shoestring will find many hostels and affordable accommodation options at Cerro Catedral or in nearby Bariloche. The ski area boasts 39 lifts and 2,965 acres of skiable terrain, with almost 4,000 feet of vertical from summit to base—the largest lift access area in South America. Off-piste skiers can enjoy the sidecountry and backcountry, especially in the Zona La Laguna, freestyle skiers and snowboarders can play on the jumps and rails in the resort's parks, and glade skiers can enjoy forested terrain not common to South American resorts. One downside of Cerro Cathedral is its rampant popularity—lift lines are long and difficult to avoid. Additionally, at a lower elevation, the area is known for a smaller and wetter snowpack than resorts at higher elevations.
 
A Note on Weather
El Niño, La Niña, climate change… in the past decade, these have become household words for skiers and non-skiers alike. As mentioned above, in 2017 Portillo experienced its leanest snowpack in 25 years. On the other hand, 2015 was the snowiest season in six years, and Portillo experienced a record-breaking 106 inches in three days (this year, however, was still rather average when compared with a wider range of data). Mirroring what we've witnessed north of the equator, winter seems to be growing dramatically inconsistent, with heavy snow years followed by record-setting warm temperatures.
There's not a lot you can do to predict or ensure face shots and epic powder runs, but there are a few measures you can take to slightly improve your chances. For one, plan your trip in August, widely considered the most reliable month for snowfall. Second, head to one of the higher elevation resorts such as Portillo, Las Lenas, or Valle Nevado for cooler temperatures and hopefully larger storms.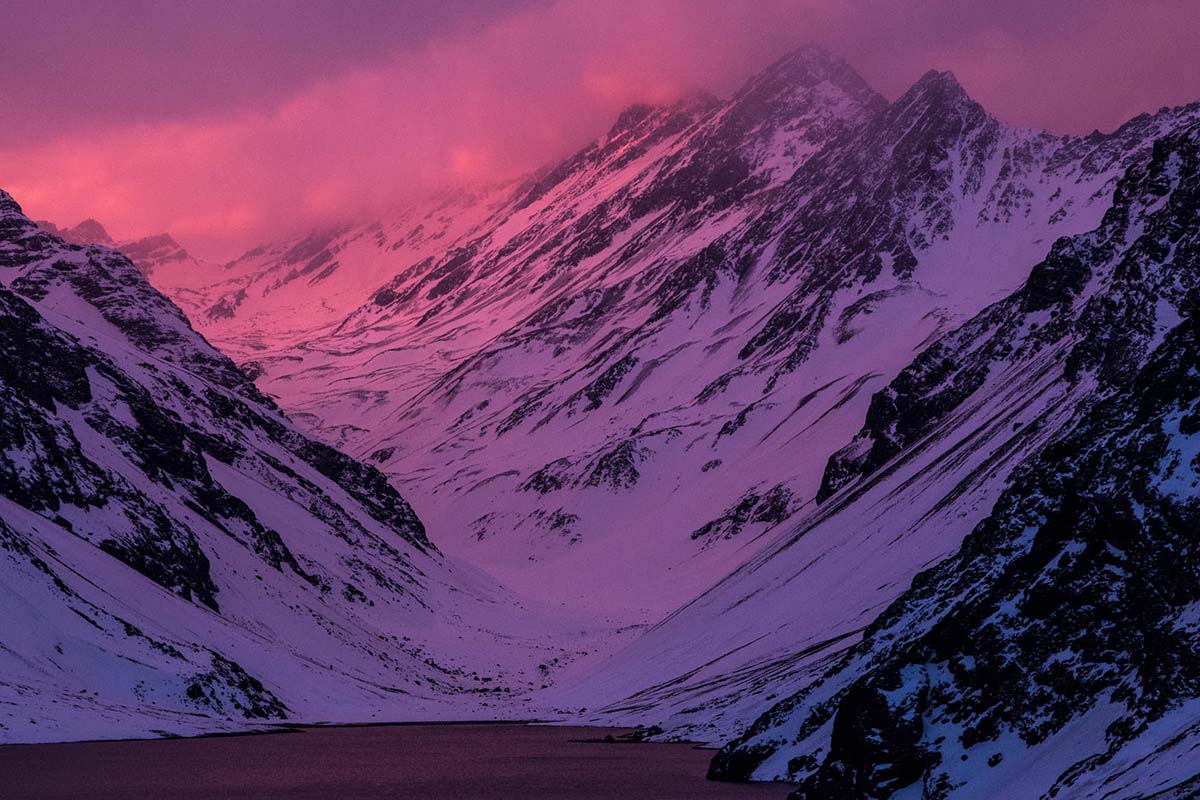 Read More From Switchback Travel