For those who love the outdoors, the options for buying gear and clothing online continue to expand. Below we've picked the best sites to buy outdoor gear in 2023, from the mega sites with the widest selection to discount retailers and even used gear. Along with a detailed description of each retailer, we've included information on shipping costs, returns, and international shipping. We also would like to note that when you make a purchase through the links below, we receive a small commission, helping us continue to review and write about outdoor gear. For our top picks in each category, see our detailed outdoor gear reviews.

Outdoor Gear Mega Sites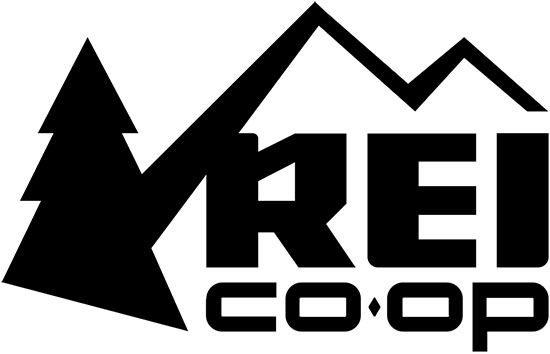 Shipping: Free standard (for all member purchases; at $50+ for nonmembers) 
Return policy: 1 year (members), 90 days (nonmembers)
International shipping: Yes
What we like: Extensive brick-and-mortar presence, great customer service, and generous return policy. 
What we don't: Brand selection sometimes is limited, particularly in winter.
Seattle-based REI Co-op is the king of outdoor stores, and the vast majority of its inventory is available online. For everything from backpacking tents to hiking boots and mountain bikes, you won't find many product categories or sports that REI doesn't carry. In addition, their in-house line of gear from technical outerwear to mountain bikes continues to expand and impress us. Customers like REI's dividend program (members receive a 10% dividend annually) and generous return policy, and REI.com offers free shipping to its stores for pickup. Last but not least, REI has a whopping 179 brick-and-mortar stores in 42 states and the District of Columbia, which certainly is a plus.
In addition to gear for beginners and weekenders, REI continues to expand its offerings for those who know their way around the backcountry, including some of the niche brands that haven't been available in years past. However, brand selection still is smaller than some of the retailers below, especially for winter sports. That said, it's one of the easiest-to-use sites out there and REI has great customer service, both online and in person. If you're in Seattle, make sure to stop by the flagship store, which is located right off Interstate 5 and a deserving tourist destination in its own right. 
Visit REI.com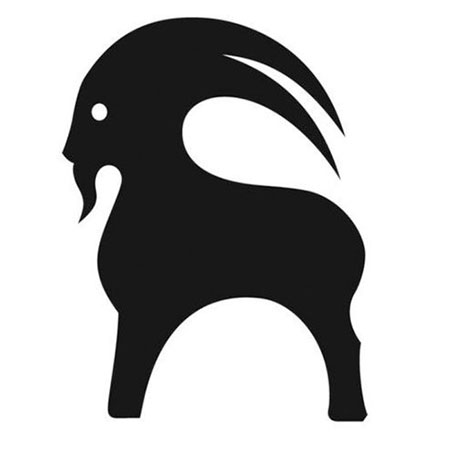 Shipping: Free standard (at $50+)
Return policy: Lifetime for new, unused gear (refund); 30 days for used gear (store credit)
International shipping: Yes (excluding Europe)
What we like: Extensive inventory, including a lot of high-end gear.
What we don't: Other sites present product specs more clearly.
Backcountry.com is an online behemoth. The company is based in Park City, Utah, with major distribution centers in Utah and Virginia, and aside from a few retail stores, almost all of their business is done via their website. They carry a wide range of clothing and equipment from most major brands, a decent portion of which is on sale at any given time. You'll often find past-season colors and the lowest prices at Backcountry.com, and we love the convenient customer service chat tool that's easy to use and interact with, plus free standard shipping on orders over $50 (the same as REI above).
As we mentioned above, Backcountry only has a few brick-and-mortar locations, meaning most people don't get the convenience of walking into the shop for advice or returns like you do at REI (or Evo on the West Coast). Another small gripe is that although the website is beautiful, the product specs can be hard to find, which sometimes leaves us searching elsewhere. Of note, Backcountry recently launched a loyalty program—dubbed Expedition Perks—with three different tiers of membership and status accruing via spending level per calendar year. If you shop Backcountry a lot, you may benefit, but we find the program to be a bit complicated compared to the more straightforward rewards offered by REI and Moosejaw. We've also struck out on using their loyalty member coupons due to their restrictions. However, Backcountry's brand selection and shipping are hard to beat, and they offer a lot of technical gear that other sites don't.
Visit Backcountry.com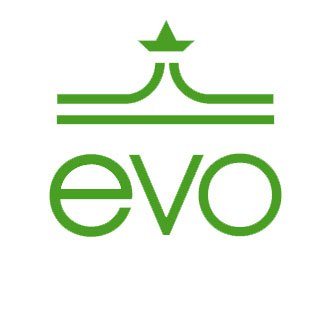 Shipping: Free standard (at $50+)
Return policy: 366 days for new, unused items
International shipping: Yes
What we like: One of the most extensive gear collections for skiers, snowboarders, and mountain bikers. 
What we don't: Limited offerings for summer sports. 
For snow sports and mountain biking, Evo.com has established itself as one of the top sites on the internet. This Seattle-based company has an extremely helpful online interface for choosing gear and placing your order (we especially like the sell-out risk that shows exactly how many of an item are left), and you get free ground shipping in the U.S. on orders over $50. Evo also has a comprehensive sizing and buying guide section, which covers everything from ski boot sizing to articles on waterproofing technologies. For big-ticket winter purchases and accessories, it's a great option. 
Outside of winter gear and mountain bikes, however, Evo is relatively limited on what they carry. For hiking, backpacking, or camping, we more often turn to REI or Backcountry. That said, Evo often has good discounts on past-season items and a healthy sale section. And in addition to the flagship Seattle store, they now have branches in Portland, Denver, Whistler, Salt Lake City, Snoqualmie Pass, and Hood River—so you can order online and get store pickup and even shop services.
Visit Evo.com

Shipping: Varies, but often free 2-day with Amazon Prime
Return policy: 30 days for new, unopened items (third party-seller policies vary)
International shipping: Yes
What we like: Value pricing and big selection.
What we don't: For high-end outdoor gear, we often look elsewhere.
Amazon.com is the world's largest online retailer, and the site's outdoor offerings continue to expand. You can shop for all kinds of outdoor footwear, clothing, and gear on Amazon, and if they don't carry the product themselves, you'll often find a third-party listing that does. Retailers like REI, Backcountry, and Evo typically are more reliable if you're looking for big-ticket or technical items like performance apparel or skis, but Amazon's selection and value pricing are impressive nevertheless.
Unlike the sites above, don't expect to find consistent or detailed product specs or sizing information on Amazon, although the multitude of user reviews can be helpful. We recommend doing research beforehand and then finding the product on Amazon once you've decided and are ready to buy. And a nice perk for Prime members is free two-day shipping on certain products (and even same-day delivery now in certain cities). All in all, it's good for peace of mind when the product ships directly from Amazon, but it can be tempting to buy from third-party retailers offering prices below the competition (they may be overstocked at the moment or otherwise wanting to move inventory).
Visit Amazon.com

Shipping: Free standard (at $49+)
Return policy: Lifetime returns on items in "sellable condition"
International shipping: Yes
What we like: Impressive selection of sizes and colorways.
What we don't: Interface feels more dated than those above.
Michigan-based Moosejaw has long been a power player in the outdoor industry, selling just about every piece of gear you can think of across activities like hiking, camping, biking, and climbing. When creating our handy price comparison pages here at Switchback Travel, we've been impressed that Moosejaw seems to carry most items we look up and often has them in stock in a variety of color and size options. They also offer a 10%-back rewards program (2.5% on discounted items), along with free four- to six-day shipping on orders over $49.
Compared to the retailers above, Moosejaw's website feels a bit dated, although it's still relatively easy to find what you're looking for and product specs are nicely laid out. And the marketing and site lingo are interesting to say the least, but Moosejaw is one of our go-to sites for ordering outdoor gear online. An interesting note to end on: If you can find it cheaper anywhere on the internet (excluding marketplaces like Amazon or eBay), Moosejaw will match the price on any product.
Visit Moosejaw.com

Discount Outdoor Gear

Shipping: Free standard (for all member purchases; at $50+ for nonmembers)
Return policy: 1 year (members), 90 days (nonmembers)
International shipping: Yes
What we like: Easy to navigate, great deals on high-quality gear.
What we don't: Limited size and color options.
REI sells many discount and closeout products through their Outlet. It's a good site to monitor—particularly as the offseason nears—for bargain prices. We've found great deals on top brands like Hoka, Altra, Merrell, and Gregory, as well as discounts on items from REI's own in-house line. And we appreciate that the Outlet has the same generous, one-year return policy as the main REI store, which isn't always the case with discounted gear. 
However, as is common with a lot of marked-down items, it can be hard to find exactly what you're looking for. Popular products tend to go quickly, and many that make it into the outlet only are available in very limited size and colorway options. But these complaints aren't particular to REI, and we think it's one of the easiest-to-navigate discount sites currently on the web. Members should keep in mind that discounted items don't count toward your yearly dividend.
Visit the REI Outlet

Shipping: Cost varies based on order total
Return policy: 30 days for new, unused items
International shipping: Yes
What we like: Name-brand items at a fraction of retail. 
What we don't: No free shipping.
Owned by Backcountry.com, Steep & Cheap essentially is a massive showroom of limited-quantity discounted gear from major brands like Patagonia, The North Face, Arc'teryx, and more. Often, these are past-season items or colors and sizes that weren't selling well, but the deals are impressive nevertheless at around 30 to 60% off most products. A good section to monitor is their Current Steals, with items even more deeply discounted, and we like the intuitive site layout and ability to filter by brand, price, and even color. You also can sign up for price alerts on any product, which triggers an email to you when the cost drops. We have bargain-hunting friends who swear by Steep & Cheap and we understand why. 
Unlike most of the competition, however, Steep & Cheap doesn't offer free shipping, which can amount to a good chunk of the total cost if you're only purchasing one or two inexpensive items. Plus, if you need to make a return, you'll have to pay an additional $7 for a label. But these issues aside, Steep & Cheap is one of our favorite sites to check for name-brand gear at a hefty discount. And like Moosejaw above, Steep & Cheap will match the price on any new product if you can find it cheaper (same size, color, and year) on a competitor's website.
Visit SteepandCheap.com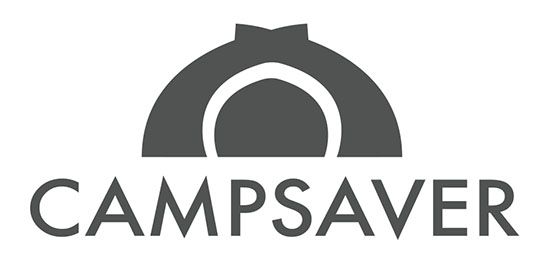 Shipping: Free value (at $49+)
Return policy: 60 days for unused items (refund); lifetime for new items in original packaging (store credit)
International shipping: Yes
What we like: Big selection of heavily discounted gear.
What we don't: Site feels a bit cluttered.
CampSaver.com is a significant presence on the outdoor gear discount scene. In addition to many of the top outdoor brands, the site also carries a number of smaller names like Rab and Hilleberg that you won't always find at the big retailers. The site has a clear emphasis on camping and outdoor clothing, but also offers gear for running and snow sports like snowshoeing and backcountry skiing. And during big sales and clearances, you often can find rock-bottom prices.
All that said, compared to many of the sites above, CampSaver.com can feel cluttered and overwhelming if you're unsure of the exact product you're looking for. And once you do land on an item, choosing the correct color and size is another obstacle. That said, CampSaver's offerings are plentiful, and we especially like how transparent they are about stock (you can see how many items in a particular size and color are available right on the page). If you're just browsing, be sure to check out the "deals" tab to see current coupons and products eligible for free two-day shipping.
Visit CampSaver.com

Shipping: From $9.99 per order
Return policy: 40 days; store credit offered after
International shipping: No
What we like: Low prices across the board.
What we don't: Not the most up-to-date product selection.
Formerly Sierra Trading Post, Sierra specializes in discounts, closeouts, and overstocks on the full spectrum of outdoor gear and clothing. If you are flexible with manufacturers or don't mind past-season products, it's a great place to shop for outdoor gear on a budget. Shipping rates are based on the price of your order and not the weight, but the standard rate does max out at $14.99 on orders $89 and up (this may be well worth it depending on how big of a discount you get on the product).
Compared to REI Outlet and CampSaver.com above, Sierra is decidedly less performance-oriented. If you're looking for technical climbing, skiing, or even backpacking gear, you'll likely be able to find a wider selection elsewhere. That said, Sierra provides detailed specs and information for each product, which we always appreciate. When comparing the same item across sites, we regularly find the lowest price on Sierra, which is the deciding factor for many shoppers.
Visit Sierra.com

Shipping: Free standard (at $50+)
Return policy: 30 days for unworn, unused items in original packaging
International shipping: Yes
What we like: Major discounts on both gear and travel.
What we don't: You have to "join" to view prices.
Most discount gear websites mark down overstocked or past-season items until they sell out, but The Clymb is all about flash sales. This means that prices are slashed for a certain period of time (usually 72 hours, but sometimes longer), allowing The Clymb to undercut much of the competition. Quantities are very limited, but if you happen to find what you're looking for, the prices can be hard to beat. In addition to outdoor gear, The Clymb also features discounted trips through their Adventures program to wild places like Patagonia, Peru, and Nepal—just to name a few.
Unlike all of the sites above, you have to join The Clymb before being able to view prices, which can be a deterrent to those who like browsing. Sign-up is easy and fairly painless (you only need to provide your name and an email address), but it's an additional hurdle to clear and, of course, more emails in your inbox. Further, not everything is discounted on The Clymb. If you're eyeing an item that doesn't have a "slash" through the price with a lower cost next to it, it's likely listed at full retail. If that's the case, we recommend shopping elsewhere (like Backcountry.com or REI) for the free shipping.
Visit TheClymb.com
Used Outdoor Gear Sites
Sustainability has become a major focus within the outdoor industry over the last several years, and many companies now sell used items to encourage outdoors-goers to recycle their gear. REI recently threw their hat into the ring with their Re/Supply program, which has a similar layout to their main site and is quite comprehensive (read more about the program here). Other used gear sites include Patagonia Worn Wear, The North Face Renewed, and Arc'teryx Used Gear. In addition, crowd-sourced platforms—including Geartrade and Mountain Equipment Co-op's Gear Swap—allow people to list their used outdoor products, but keep in mind that there's really no way to verify an item's quality before purchasing. If you go the retailer route, return policies vary by site but are on the whole much stricter than for new (or even discounted) gear.

Direct from the Retailers
The outdoor retail sites above often make for the most economical and efficient shopping experiences, but you also can buy directly from the outdoor brands. Of course, by buying directly you're virtually guaranteed to get the right product and can deal with warranty issues with the manufacturer itself. There are too many individual companies to list but some of the most popular outdoor brand sites include Patagonia, The North Face, Arc'teryx, Black Diamond, Osprey, and La Sportiva.

Ranking Criteria
Platform
Online shopping can be a hassle—you aren't able to feel or try on the products, and it can be time-consuming to deal with returns and exchanges if you end up ordering the wrong size. With that in mind, when choosing the sites above we placed a big emphasis on the amount of information and overall usability. For example, REI and Backcountry often include multiple photos of each product, including standalone photos of the item from different angles. If it's clothing, they will also often have various pictures of models wearing the product so you can get an idea of overall shape and fit without trying it on. 
In evaluating the sites, we also looked closely at product specifications (specs). When comparing outdoor gear, specs like weight and details about the materials can be incredibly helpful, especially when they're presented well. REI includes detailed specs along the righthand side of each listing, and Backcountry and Moosejaw are reasonably diligent about providing good information (Evo is excellent in this regard). Taking it a step further, some sites have extensive buying guides, "how to" articles, and even videos that can help you with your buying decision and answer commonly asked questions. Bridging that gap in the online environment is tremendously helpful and we value the sites that make the effort.

Brand Selection
All of the sites we've listed above have comprehensive selections of outdoor gear, but some stock more brands than others. For example, REI offers an extensive collection of casual outdoor gear (including oversized items like rooftop tents and stand-up paddle boards), but Backcountry wins out when it comes to technical items (for example, ski equipment for alpine touring and deep powder) and products from smaller boutique brands. Amazon.com often has limited availability of big-ticket items like skis and mountain bikes, although you'll consistently find the lowest prices on accessories and clothing. In the end, you may have to do some shopping around to figure out which site is best for your preferred activities, but you should be able to find what you're looking for on most of them. The landscape is a little different for ski equipment and clothing, so if that's what you're after, check out our article on the best sites for ski gear.

Shipping
Free shipping has become the norm for outdoor gear. If you need an item quickly, it's hard to beat the free two-day shipping with Amazon Prime. Most of the remaining retailers on our list still have free shipping offers once you clear $50, but it's standard shipping that can take a little longer. Knowing where your product is shipping from can help. For example, Evo has their distribution center in the Seattle area, so those in the West will get their items pretty quickly, but this doesn't hold true for everyone. REI has distribution centers on both coasts, and should the item only be in stock in the one furthest from you, you may have to wait a little while longer. During the holidays, and particularly leading up to Christmas, most retailers offer expedited shipping at no additional cost, which is a real help to the procrastinators out there.

Return Policy
Most retailers—including Backcountry, Evo.com, Amazon, CampSaver.com, and Sierra—require items to be new and unused in order to be eligible for return. Backcountry also offers store credit within 30 days if you've used the item, and Moosejaw will accept returns indefinitely as long as an item is in "sellable condition" (of note: it must be returned in its original packaging with tags, so this is essentially the same as other retailers). REI is by far the most generous of the bunch, allowing members returns for a full refund within a year of purchase, no questions asked. Before buying, our best advice is to do your research and ensure you know when an item must be returned in order to be eligible for a refund. And of course, act in good faith and don't take advantage of any retailer's return policy (or you might find that it changes).

International Shipping
For those living outside the United States, international shipping is an added gear cost but often worth it (buying gear abroad isn't always possible in remote areas, and it can be pricey if it is). That said, rates vary by retailer and not all brands and products can be shipped internationally. REI, for example, has a flat fee ($20), and orders of $150 and up receive free international shipping. However, oversized items may be extra, and not all brands can be shipped outside of the United States. Backcountry allows you to calculate international shipping costs by adding the product to your cart then entering the shipping address (you are not obligated to buy at this point). Moosejaw has a helpful tool on their "shipping" page that lets you select a country from a drop-down menu to find out how much shipping will cost. In the end, international shipping isn't cheap but may be offset by price and availability.

Customer Service
The quality of a site's customer service department can have a big impact on your overall online experience, especially if you're having an issue or need to return something. The good news is that all of the sites we've listed above have customer service teams that generally are speedy, helpful, knowledgeable, and friendly. We especially like the live chat feature on REI, Backcountry, and Evo that allows you to chat with a representative in real-time for those moments when you don't feel like calling or emailing. We've reached out more times than we can count for product specs and other information (by phone, via email, and by chat) and have had very few negative experiences to date.
Back to the Top Outdoor Gear Mega Sites  Back to Our Ranking Criteria
Read More From Switchback Travel