Another ski season is upon us, and to help navigate the confusing online environment, we have put together a list of our favorite websites for buying ski gear. All the sites below are reputable companies that we purchase from ourselves. In creating the list, we prioritized factors like having a wide variety of inventory, an easy-to-use website, free shipping, and a good return policy. Sales tax can be a significant factor on expensive orders, so we also have included information on that topic. Finally, we would like to note that when you make a purchase through the links below, we receive a small commission, helping us continue to review and write about ski gear. For our favorite picks in each category, see our detailed ski gear reviews.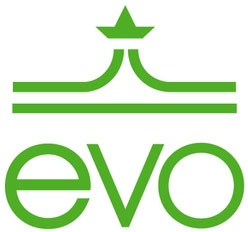 Shipping: Free economy ground (at $50+)
Return policy: 366 days for new, unused items
What we like: Great selection and pricing.
What we don't: Returns are only for new, unused products.
For skiing and snowboarding, Evo.com quickly has become one of the top sites on the Internet for new gear and clearances. This Seattle-based company has a great online interface for choosing gear and placing your order (we especially like the "sell out risk" that shows exactly how many of an item are left), an excellent selection of ski touring and downhill hard goods and apparel, and you get free ground shipping in the U.S. on orders over $50. In addition to the flagship Seattle store, Evo has branches in Portland, Denver, and Whistler, B.C. (more are coming soon in Salt Lake, Snoqualmie Pass, and Hood River) where you can order online and get store pickup and shop services.
Sizing is always a challenge when online shopping for ski gear and clothing, but Evo has one of the best and most comprehensive sizing and buying guide section we've run across. Their articles offer helpful tips and cover anything from ski boot sizing to the various fits and styles of outerwear. In addition, they have a reasonable return policy (as long as the product is unused), for returning or exchanging items, and an impressive inventory of discounted and used gear.
Visit Evo.com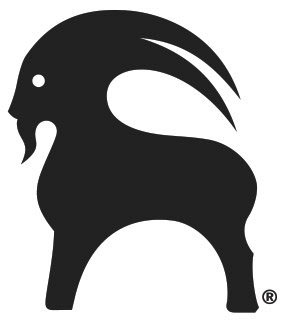 Shipping: Free standard (at $50+)
Return policy: Lifetime for new, unused items (refund); 30 days for used items (store credit)
What we like: Strong inventory of high-end gear and apparel.
What we don't: Product specs are sometimes limited and confusing to understand.
As the name and Park City, Utah, headquarters indicates, Backcountry has a strong focus on expert and off-piste ski gear, with a great inventory of powder and alpine touring skis, boots, and bindings. Furthermore, we appreciate their wide selection of colors and sizes in ski and snowboarding soft goods, and they seem willing to take a chance on some smaller, boutique brands. Plus, they launched an in-house selection of ski touring gear and apparel for 2018-2019 that continues to expand. We've found their staff to be very knowledgeable, and you'll find them offering their takes on products and responding to customer inquiries in the review sections.
The Backcountry site itself is user-friendly and easy to navigate, but we would prefer a greater level of detail in their product specifications. As a result, we often find ourselves looking elsewhere (including at Evo) for more a more intuitive site experience. Overall, however, Backcountry remains one of our favorite retailers with a consistently great selection and excellent customer service.
Visit Backcountry.com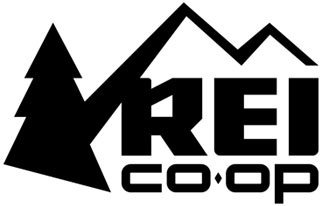 Shipping: Free standard (at $50+)
Return policy: 1 year
What we like: Excellent return policy and availability of popular ski products.
What we don't: Overall selection can't match Evo or Backcountry.
The nation's largest outdoor retailer is best known for camping and hiking gear, but they are a strong player in the winter months as well. The inventory focus is on resort skiers with gear and apparel to match, but they have a growing number of alpine touring offerings and they carry quite a few high-end Arc'teryx, Patagonia, and The North Face products. The one-year return policy remains one of the best—it's based on your satisfaction with the products, so if you try it and don't like it, you can return it. Because REI operates brick and mortar stores in 40 states (and counting), it is becoming more difficult to avoid paying sales tax on online orders. The plus side is if you order online and have a local store, you can always return products there and avoid any return shipping costs. In addition, their ski shops can mount your bindings (for a fee) and perform yearly maintenance.
The co-op structure of REI means that they are not as inclined to offer discounts during the season. If you are a member ($20 for a lifetime membership), you get 10 percent back on regularly priced items as a dividend, which amounts to a sale of sorts. We'd like to see a little more variety in size and color selection—for example, many of their ski boot listings are only for a single color and a limited range of sizes—but their website is clean and easy to navigate.
Visit REI.com

Shipping: Free economy (at $49+)
Return policy: 45 days for new, unused items (refund); 90 days for new, unused items (store credit)
What we like: Helpful video reviews and manufacturer interviews.
What we don't: Limited selection of touring gear.
Skis.com may not have the slick aesthetic platform that you'll find from their main competitors; instead, the website screams information and authenticity. From video interviews with the manufacturers to their employee-driven "On Snow" video reviews of new gear, you get a high level of quality information to help in your buying decision. They also stock a wide range of downhill and beginner gear and apparel, but Backcountry and Evo have the edge in terms of ski touring gear, jackets, and pants. That said, they do a great job of categorizing products to match ideal use and terrain. If you're looking for snowboarding gear, the same company also operates Snowboards.com.
Skis.com used to offer binding installation for a $50 fee if you purchased both skis and bindings from them, but unfortunately recently did away with the program. We're hoping they bring it back in the future—it was a very convenient option for those that don't live near a ski shop and want to buy online—but for now, you'll have to seek out the service elsewhere (both Evo and REI will do this if you live near one of their stores, and both offer a discount if you've purchased any of your set-up components from them). For a similar site experience with a smaller overall selection but more of a focus on flash sales and reduced-price outlet items, check out The House. 
Visit Skis.com

Shipping: Varies, but often free 2-day
Return policy: 30 days for new, unopened items (some third party-seller return policies vary)
What we like: Value pricing on apparel and other soft goods.
What we don't: Less access to high-end gear and product knowledge.
Amazon may not be the first retailer that comes to mind for ski gear, but they are a growing presence in the market. Currently, they have a more limited selection compared with the retailers above, particularly for the big-ticket items like skis. Their strong suit—and the reason they made our list—is value. You'll consistently find the lowest prices on smaller items like goggles, helmets, gloves, and socks. The online retail giant also has an easy return policy and no-nonsense customer service—not to mention good shipping deals if you're a Prime member. 
Don't go to Amazon looking for great detailing on sizing or hands-on employee reviews, but their high volumes of sales make user reviews somewhat helpful. We have a tendency to look to Amazon for items that retail for less than $200, and we'll often find that if they are stocking the product, it'll be at the best price.
Visit Amazon.com
Ranking Criteria
Platform
As we all know, online shopping can be challenging. When you aren't able to actually see and touch the products, a lot can get lost in translation from a computer screen to using the gear in deep snow and freezing temperatures. As such, we give a lot of credit to retailers that go the extra mile with the information they provide. Most list the basic facts (weight, materials, ratings), which are passed along from the manufacturers. Other sites like Skis.com and Evo do a really nice job of moving beyond those specs. Some of our favorites include the Skis.com video series, "On Snow," where employees give video reviews of new skis, or Evo's extensive library of buying advice. Backcountry and REI also have excellent "how to" articles and videos that answer common questions. Bridging that gap in the online environment is tremendously helpful and we value the companies that make the effort.
 
Ski Equipment (Hard Goods)
This category includes your primary ski gear: skis, bindings, and boots. All retailers on this list carry the popular all-mountain skis from top brands, but moving outside of those items reveals some variation. In ranking the retailers, we placed an emphasis on consistency of stock as well as carrying a good assortment of products. Backcountry and Evo excel in the high-end market, including ski equipment for alpine touring and deep powder, while REI has a large stock of resort gear. Specialized snowsports retailers like Skis.com and Evo have the widest selection covering nearly every category, including skis for youngsters and park and pipe.
Ski Clothing (Soft Goods)
Soft goods cover clothing items like insulating and outer layers in addition to accessories like goggles, gloves and helmets. A wide color selection is often an important consideration for consumers, and a quick look around the ski resort will confirm this. You'll find some bright and expressive styles on the slopes, and we've ranked the retailers to reflect this demand for a wide color palette. More, ski gear varies quite a bit depending on the area of the country you live in, snow and weather conditions, and the type of skiing you're into (resort or backcountry), which means we gave high marks for having a comprehensive stock of clothing and accessories.
 
Shipping
There are a number of commonalities in shipping deals. Free shipping has become the norm for ski gear—even including bulky skis. If you need an item quickly, it's hard to beat the free two-day shipping with Amazon Prime. The rest of the retailers on our list still have free shipping offers once you clear $50 (or $49 in the case of Skis.com), but it's standard or economy shipping that can take a little longer. Knowing where your product is shipping from can help. For example, Evo has their distribution center in the Seattle area, so those in the West will get their items pretty quickly. But this doesn't hold true for everyone. REI has distribution centers on both coasts, and should the item only be in stock in the one furthest from you, you may have to wait a little while longer. During the holidays, and particularly leading up to Christmas, most retailers offer expedited shipping at no additional cost, which is a real help to the procrastinators out there.
International Shipping
For those living outside the United States, international shipping is an added gear cost but often worth it (if you live in a remote place or have ever traveled somewhere like New Zealand and bought gear there, you know what we are talking about). Rates vary by retailer and not all brands and products are available to be shipped internationally. REI, for example, has a flat fee based on the price of the order that starts at $20. However, oversized items may be extra, and not all brands can be shipped outside of the United States. Backcountry allows you to calculate international shipping costs by adding the product to your cart then entering the shipping address (you are not obligated to buy at this point). Skis.com uses a third party called International Checkout to fulfill orders worldwide. To be sure, international shipping isn't cheap but may be offset by price and availability. We recommend checking with the retailers above to find the most cost-effective shipping method for your location.

Return Policy
Most retailers—including Backcountry, Evo.com, Skis.com, and Amazon—require items to be new and unused in order to be eligible for return. Backcountry also offers store credit within 30 days if you've used the item, and Skis.com offers store credit up to 90 days from purchase if you're outside of their initial 45-day refund window for unused items. REI is by far the most generous of the bunch, allowing returns for a full refund within a year of purchase if you're not satisfied, no questions asked. Before buying, our best advice is to do your research and ensure you know when an item must be returned in order to be eligible for a refund. It can be difficult to determine sizing for skis and boots ahead of time, but if you're unsure, talk to your local ski shop before making a purchase (once bindings are mounted or you've used the items, you can no longer return them to most sites).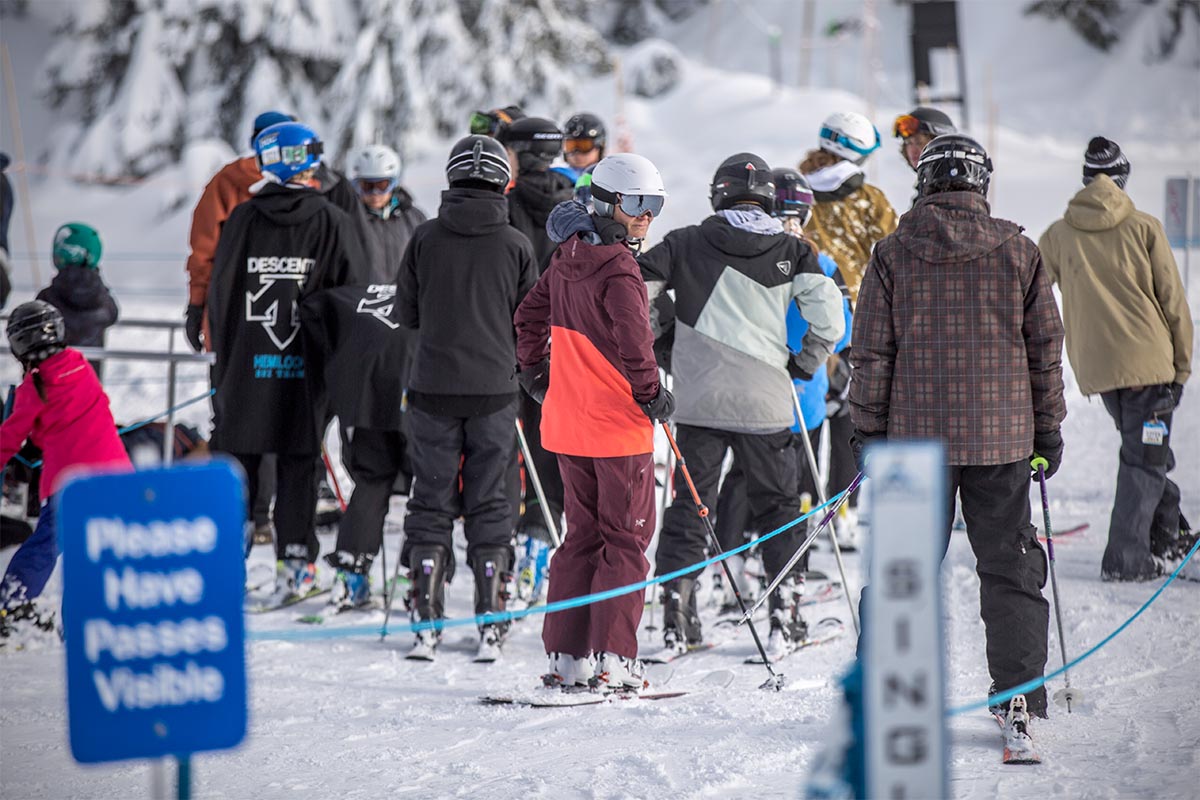 Customer Service
The quality of a site's customer service department can have a big impact on your overall online experience, and especially if you're having an issue or need to return something. The good news is that all of the sites we've listed above have customer service teams that generally are speedy, helpful, knowledgeable, and friendly. We especially like the live chat feature on REI, Backcountry, Evo, and Skis.com that allows you to chat with a representative in real time for those moments when you don't feel like calling or emailing. We've reached out more times than we can count for product specs and other information (by phone, via email, and by chat) and have had very few negative experiences to date.
 
Sales Tax
Sales tax laws have gotten stricter in recent years, and the long and short of it is that you can expect to be charged sales tax on the vast majority of online purchases. The total amount is based on the shipping address you provide, but discrepancies between states continue to narrow. This can make a big difference as ski gear and clothing is pricey stuff, so it's important to factor the added cost into your purchase beforehand. For more information on the subject, we've found this article from Big Commerce to be helpful and informative, including breaking down requirements by state.

A Note on Stock and Shipping Times During COVID-19
It's no secret that both available stock and shipping times have been considerably impacted by the ongoing COVID-19 pandemic. Retailers have done their best to remain transparent and alert buyers about any potential delays, but the higher volume of online orders and supply constraints continue to affect brands across the board. To account for this, some retailers recommend starting holiday shopping earlier than you usually do to avoid delays or inventory issues (we think this is a great idea regardless of where you shop). As we touched on above, most also have helpful customer service departments that can provide relatively accurate timelines on when particular items will be shipped or come back in stock. In the end, there's still a lot of uncertainty, but our advice is to shop early, reach out beforehand if you're concerned about availability or delays, and set reasonable expectations given the current constraints that manufacturers and retailers are facing.
Back to the Top Ski Gear Sites  Back to Our Ranking Criteria
Learn More About Ski Gear