It's still dark when Tosch Roy and his sister Zoë arrive at the Mt. Bachelor parking lot, and blusterier than the weather forecast had predicted. The "cone" looms above them, blanketed in a layer of fresh snow that glimmers despite the covering of night. They quickly bundle up and don their boots in the shelter of Tosch's purple Sprinter, a side-by-side winter morning dance they've known since childhood. Then, colorful packs loaded down with baked goods and gallons of Tosch's homemade chai tea, the duo lock into their skis and begin Bend's standard dawn patrol commute to the top of Mt. Bachelor's cinder cone, a sidecountry summit popular amongst skiers and snowboarders. As soft light begins to spread from the east, they reach the top and unload their goods, setting up a stove and a few camp chairs, unfurling the Free Range Equipment flag. They wrap themselves in layers of down, warm the tea over the flame, and prepare to greet the first skiers of the day.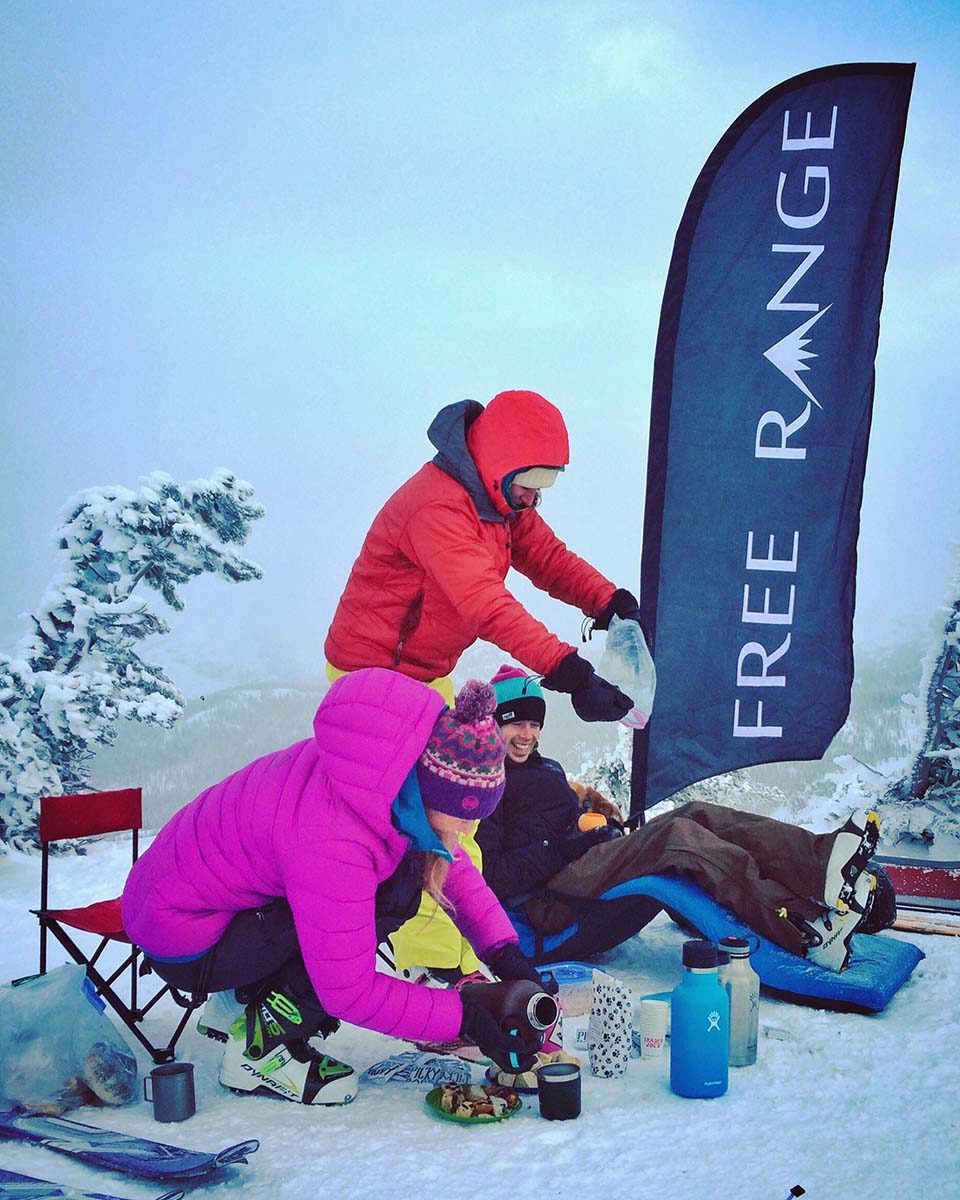 "Scones on the Cone" is a Free Range Equipment tradition, and no, it doesn't have anything to do with selling backpacks. It's all about fun for the Roys. In fact, Zoë's role as CFO of the company actually stands for Chief Fun Officer, and this isn't the only event they'll do throughout the year. Tosch is known to set up shop (literally) at local trailheads, selling packs from a makeshift showroom on the side of his van. Further, the FRE "packtory"—a small garage-turned-sewing-factory—has been the venue for local film screenings, concerts, and morning dance parties, all open to the public. As the catch line states, these are, after all, "packs gone wild."
It all began in 2011, when Tosch was 20 years old. Living in Bozeman and studying (or as he would say, "failing at") mechanical engineering at Montana State University, he signed up for his first skimo race. Focused on the light-and-fast movement, he searched for a streamlined backpack, but was disappointed to realize that the models he had amassed over the years were either too featured, too large, or too heavy. So Tosch decided to make his own. Over the next year, he continued to refine his craft, and soon was far more enchanted with the science and art of pack-making than engineering. In 2012, he dropped out of university in order to put his full effort into Free Range Equipment.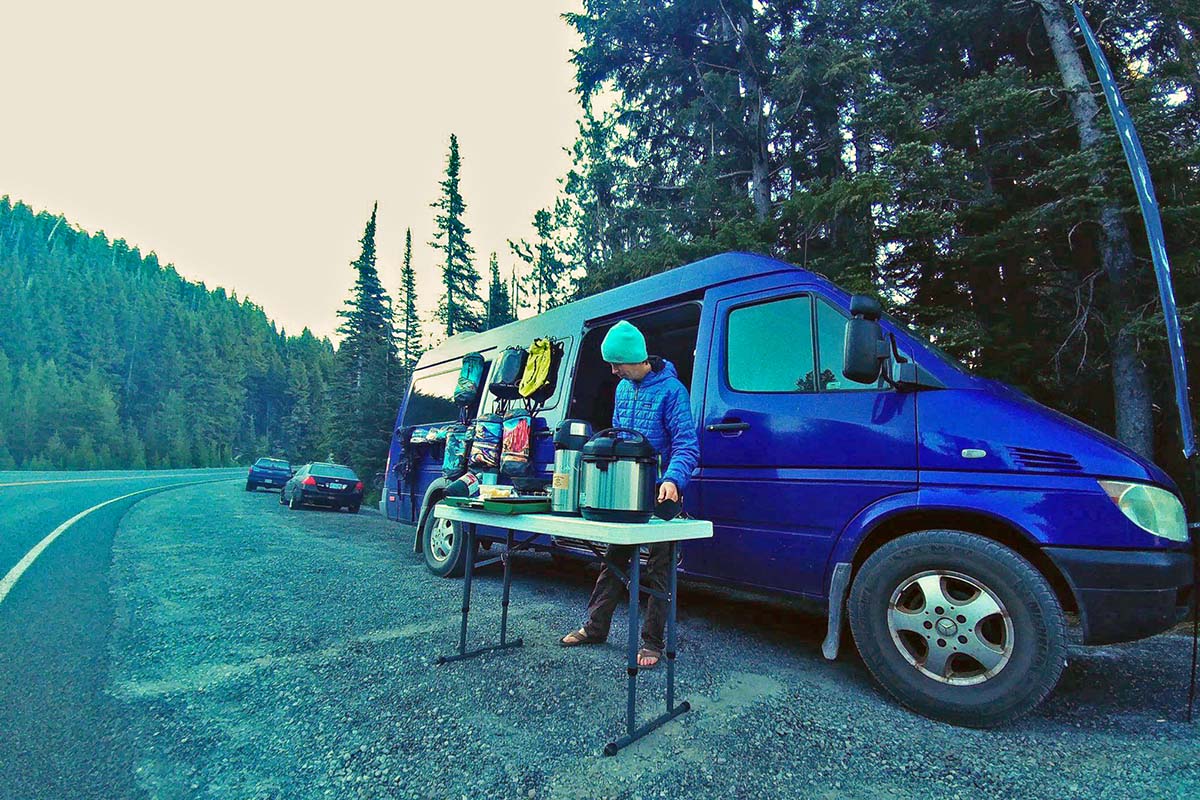 Tosch moved back to Bend and took part in a year-long program with Bend Outdoor Worx, a local organization that supports outdoor startups. During his time in the program, Tosch transformed the idea of a sustainable business into a reality. He solidified a mission and vision for his company, pitched in front of a room full of investors at the Bend Venture Conference, and came up with Free Range's first financial projections. He moved into a shop space and hired Free Range's first employee. In his words, it was "a heck of a year"—and it hasn't slowed down since.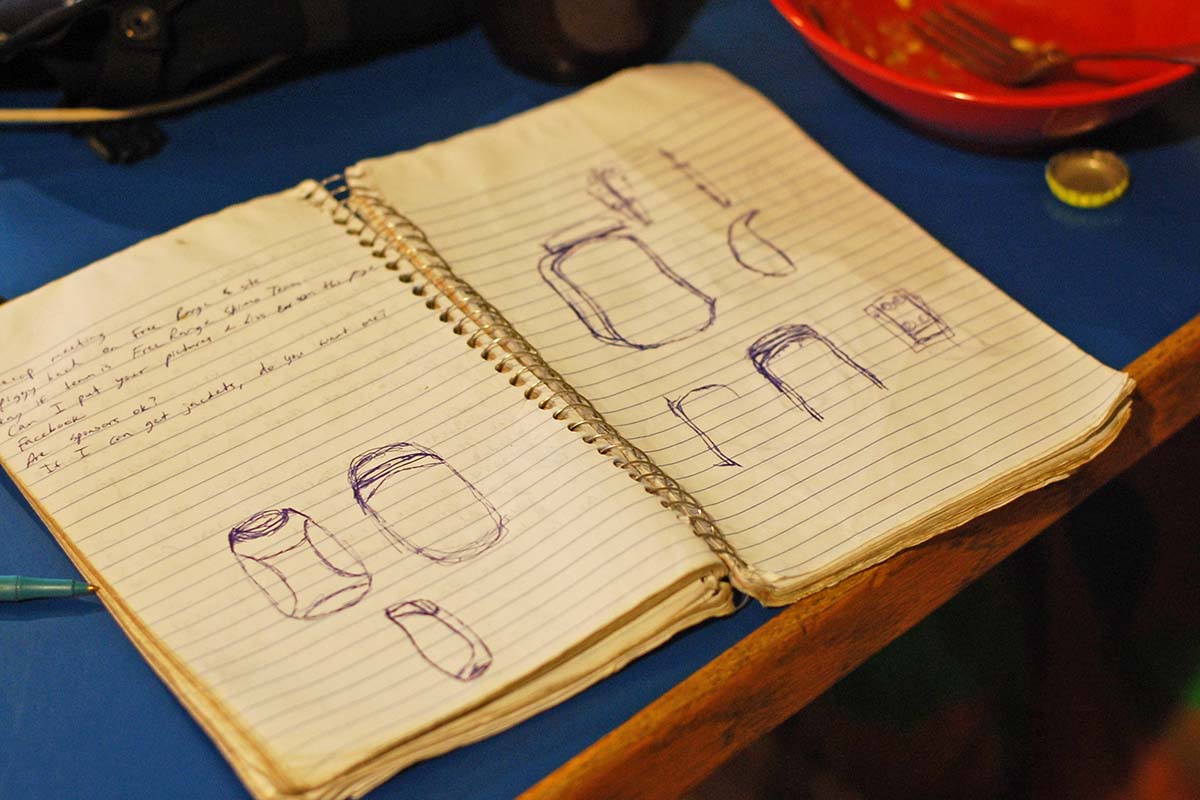 Now, in the packtory, Tosch and his two full-time employees spend their days designing and constructing packs and dealing with the behind the scenes of running a successful business. Tosch's backpacks are all made with a focus on four cornerstone values: light, durable, simple, and functional. And that they are: The Stud, his 20-liter climbing pack, manages to combine rugged fabric, necessary features, and comfort into a 1-pound package, said by Climbing Magazine to have "full-on burl and resilience with the compactness and simplicity of a pack that's quite enjoyable to wear while climbing." The Raven, his skimo pack, is the result of years of design tweaking and experience in the field. But these two performance packs are just the tip of the Free Range iceberg.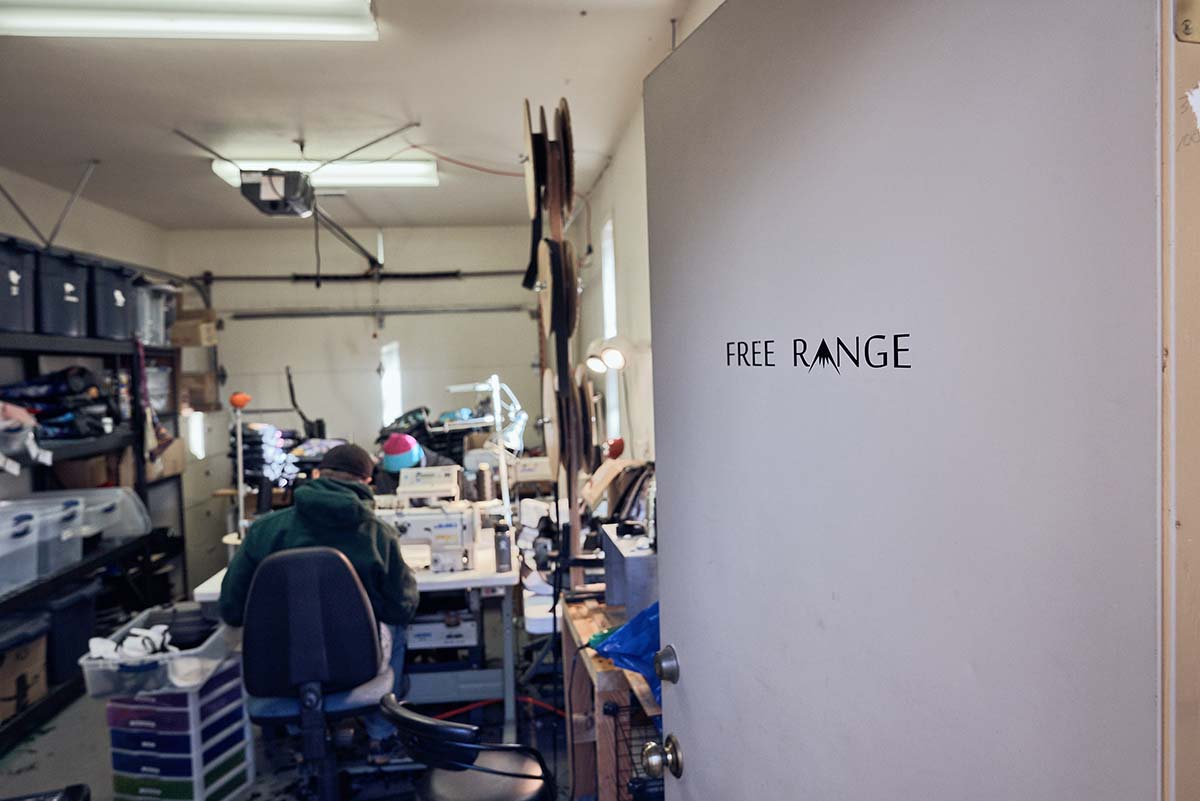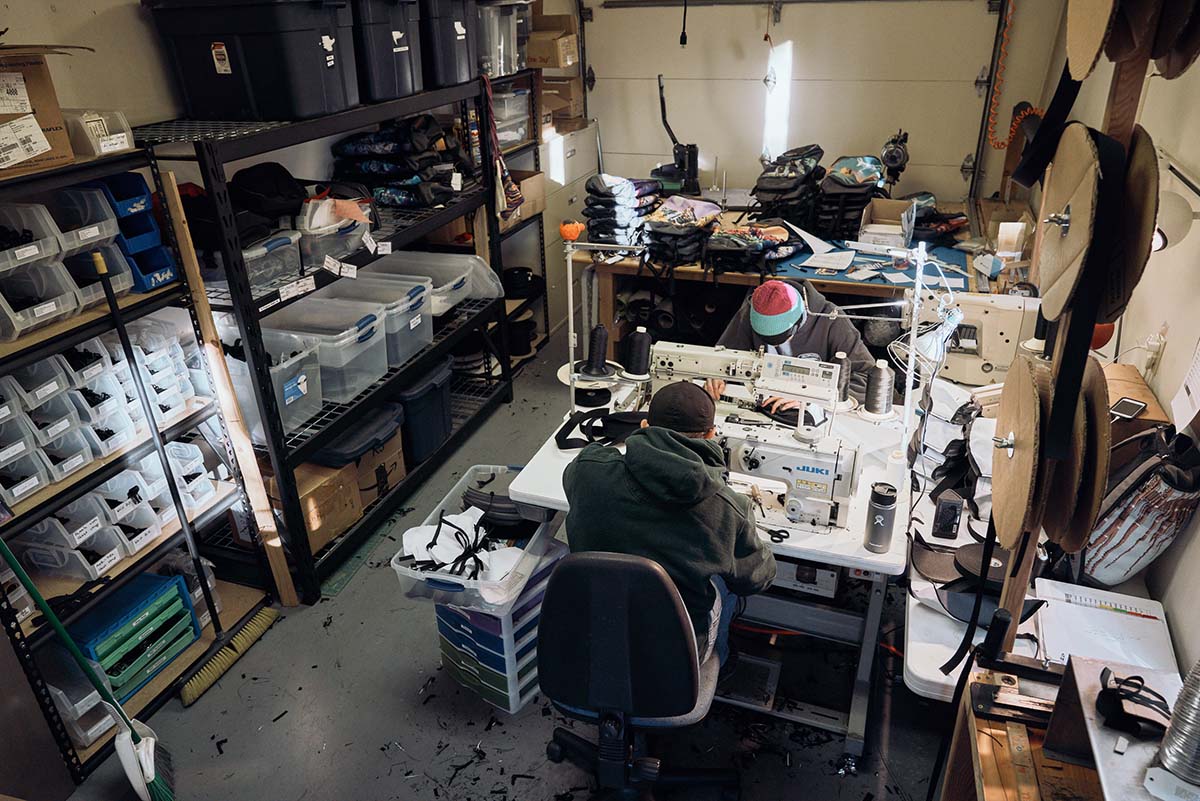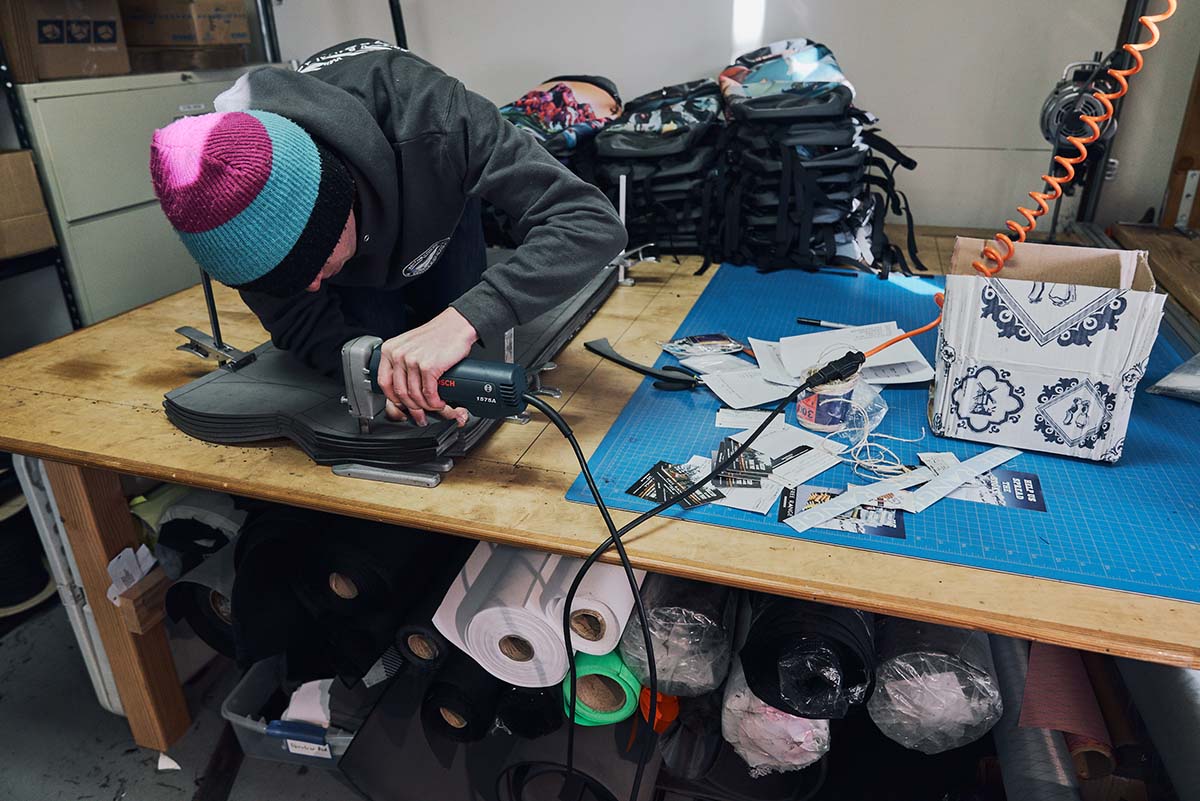 Perhaps what this small company has become most known for is their canvas series—backpacks and fanny (or "phanny," as FRE calls them) packs that feature the work of outdoor-inspired artists. Ironically, Tosch resisted the idea of these art packs for years, stubbornly envisioning Free Range as a company that makes purely technical packs. Now, the canvas series is Free Range's hallmark product, with a constant rotation of new designs from painters like Rachel Pohl, Sarah Uhl, Renan Ozturk, and a number of talented Bend locals. On any given day, it's not uncommon to see multiple canvas packs skinning up Tumalo (a local backcountry skiing zone) or biking around Bend's downtown. Not only that, but they have been distributed as far as Australia, New Zealand, Switzerland, France, and Japan. In Tosch's words, he will "totally flip out" when he sees a stranger wearing a FRE pack in another country.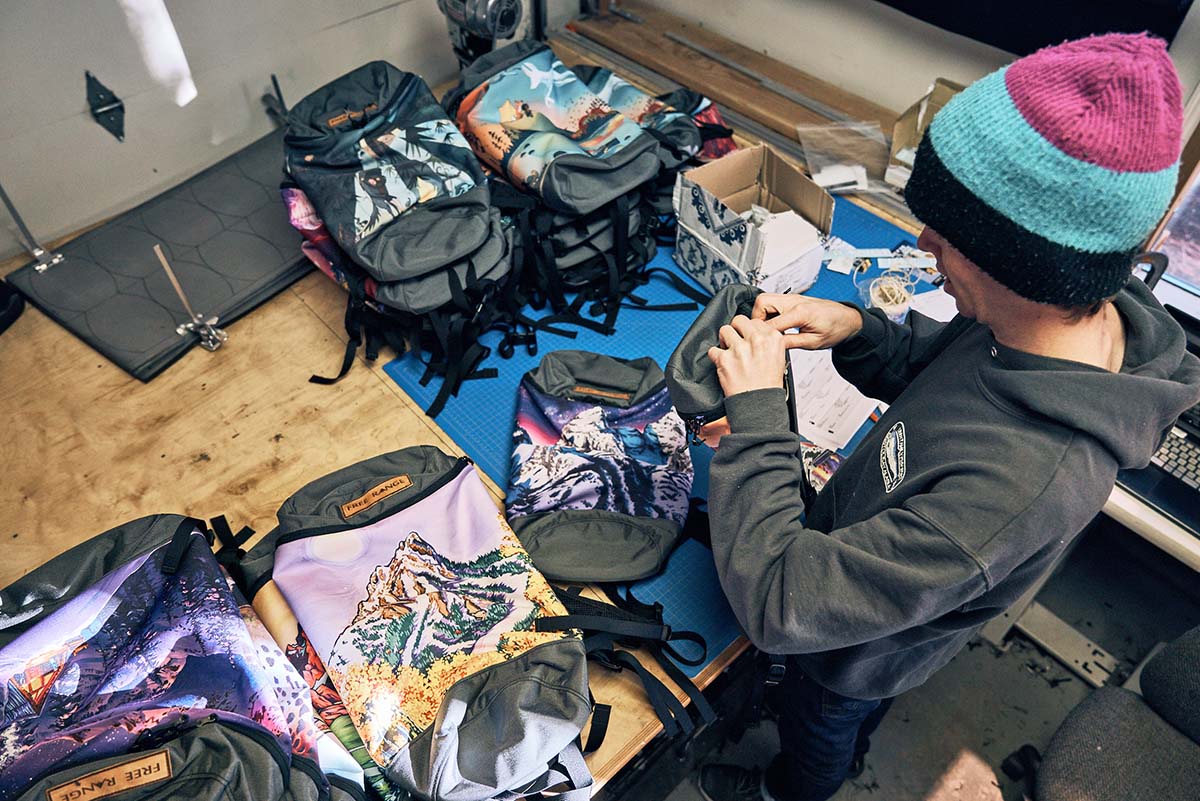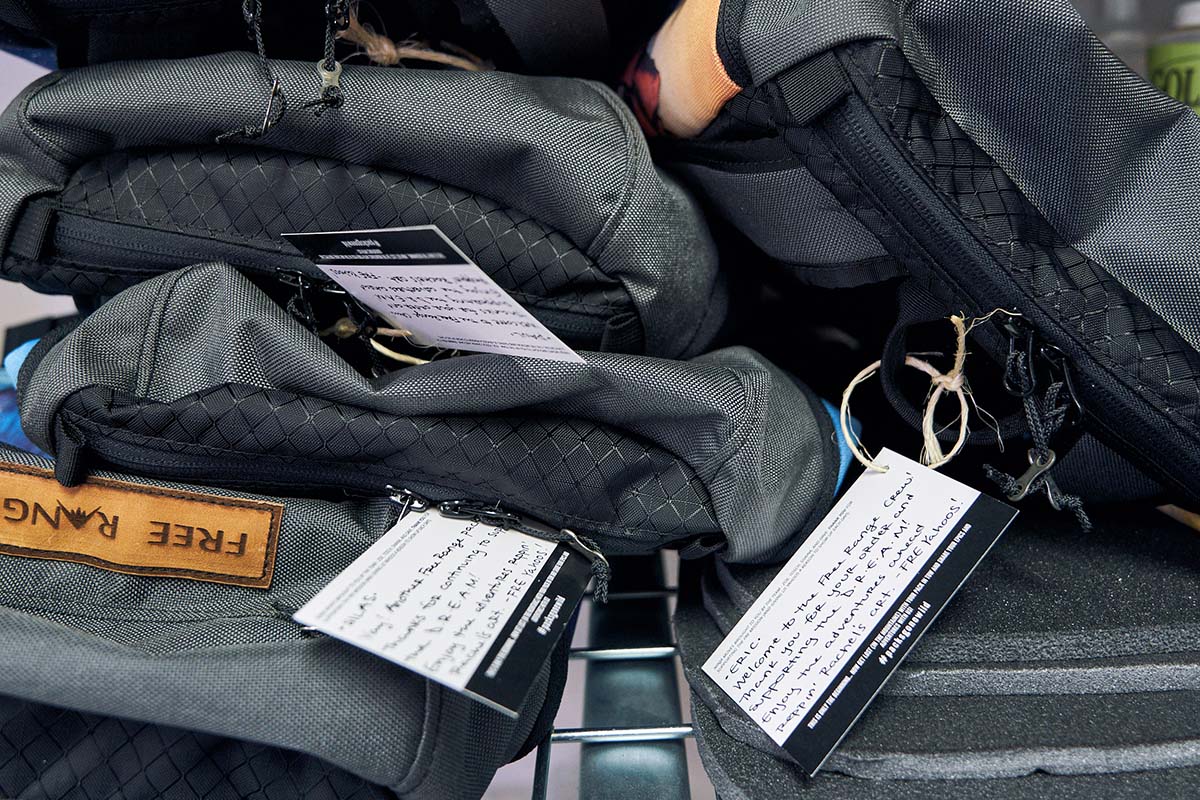 But Tosch is a Bend, Oregon native, and as exciting as the growth feels, the heart of Free Range Equipment is based in its local community. He dreams of Free Range increasing its presence in Bend, being one day being capable of supporting a community space with gear repair tools, a workshop, and the ability to host events. He maintains that the company must have a net positive impact—on its employees, his community, the planet—or it's simply not worth it. And in terms of his halted education, Tosch has no plans to return. In the world that he lives in, it's possible to dream up and create his own opportunities, and he plans to continue to do just that.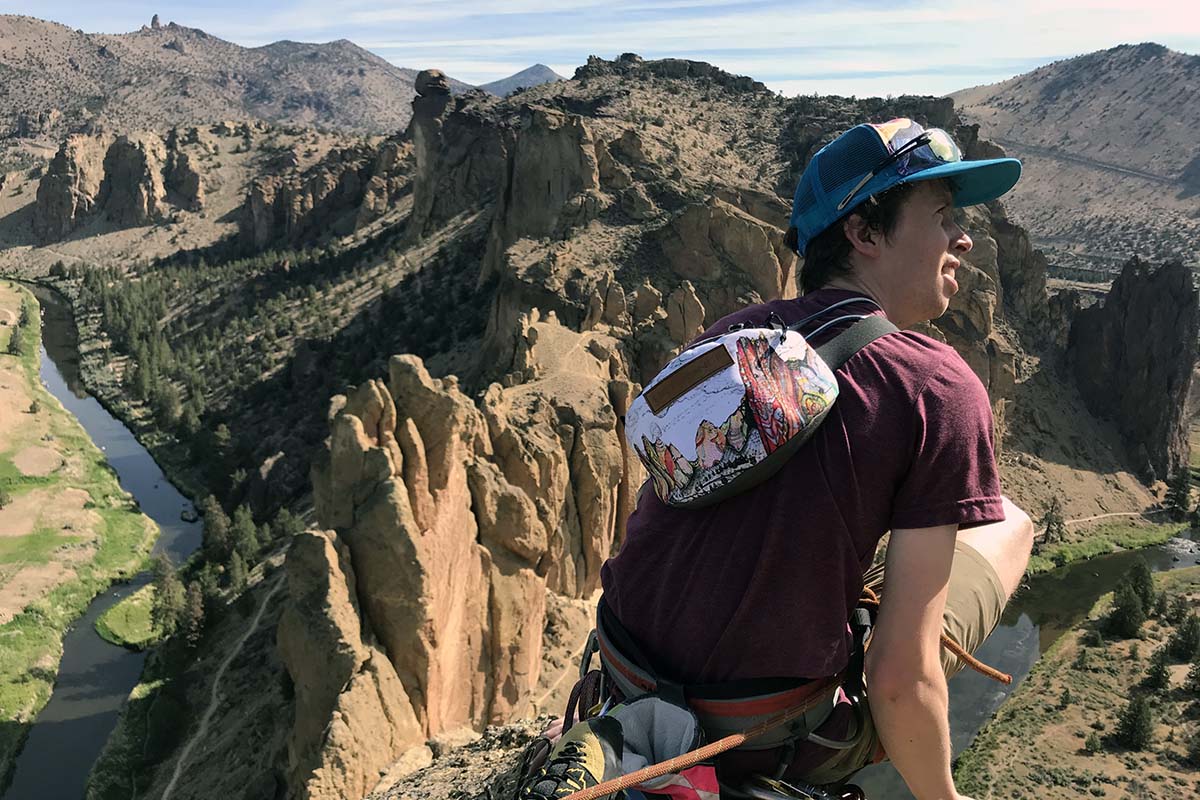 Our "Homegrown" series seeks to highlight some of the smaller companies in the outdoor industry and the passion, creativity, and uniqueness that they embody. Thanks to Tosch and Zoë Roy for sharing their photos and stories with us, and to Adam McKibben for helping to capture the essence of Free Range Equipment. 
Read More From Switchback Travel