The growing popularity of wearing trail-running shoes for hiking has pushed the market towards lighter and nimbler designs. Merrell's offering in this category is their hybrid MQM Flex, which aims to combine a hiking shoe, trail runner, and moderate approach shoe into one. We put it to the test backpacking in Utah's Canyon Country and hiking and running in Washington State, and have come away with mixed feelings. The MQM Flex isn't a one-quiver mountain shoe as advertised, but it's perfectly capable for hiking and the occasional trail run. Below we break down the MQM Flex's comfort, weight, traction, stability, fit, and more. To see how the MQM Flex stacks up, see our articles on the best lightweight hiking shoes and hiking boots.

Performance
Comfort
Putting on the Merrell MQM Flex, it's immediately clear this shoe is a completely different animal than their Moab 2 hiker. The padding around the heel is pretty thin and the cushioning underfoot is a far cry from the thick foam you get with their most popular design. On the plus side, the MQM feels a lot like a trail runner: it's light, very flexible under the forefoot, and its low stack height keeps you close to the trail. There's also just enough protection to keep foot soreness to a minimum while carrying an overnight load or running. All told, it checks the boxes for ambitious day hikes, short trail runs, and ultralight backpacking. But if comfort is a high priority, you may want to stick to a more cushioned shoe like the Moab or Salomon X Ultra 3.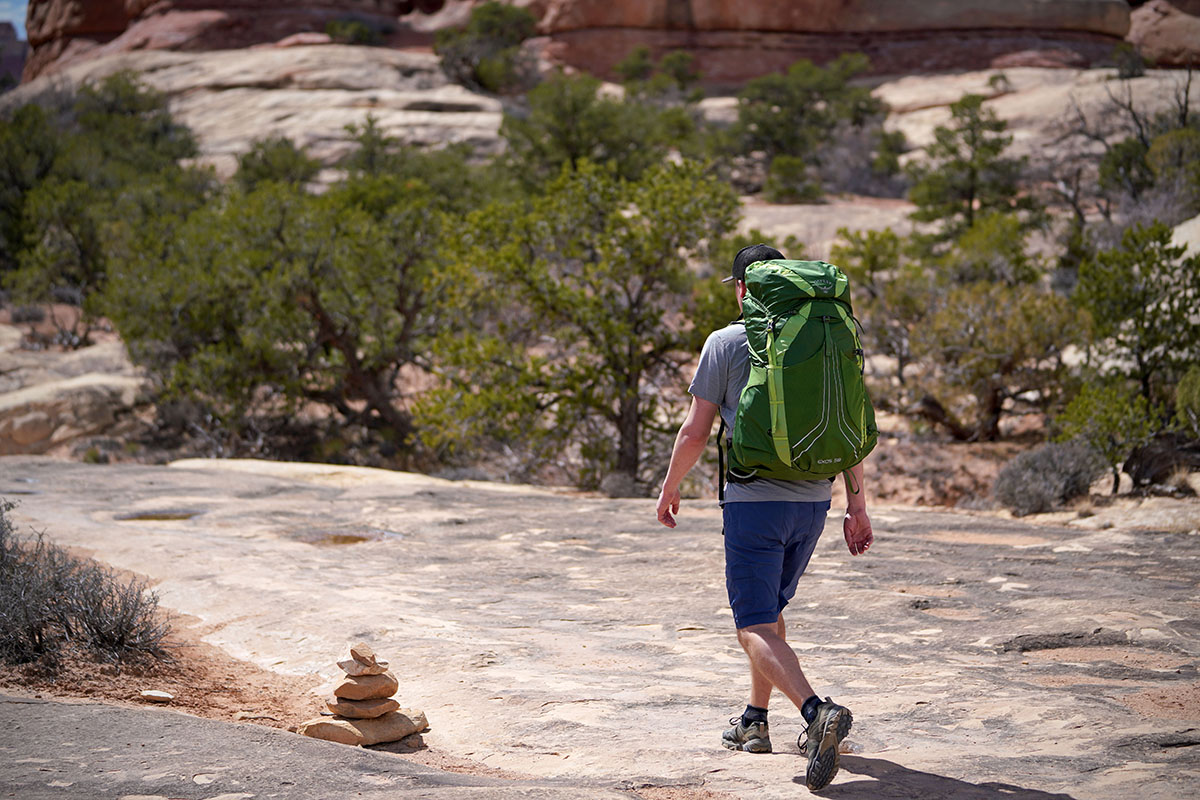 Weight
On paper, the non-waterproof MQM Flex's 1-pound-3-ounce weight makes it one of the lightest hiking shoes on the market. But on our scale, a men's size 9 (what Merrell states they use for measuring weight) came in at 1 pound 7.7 ounces. To be fair, it's still a light shoe—the Merrell Moab 2 Ventilator is 1 pound 15 ounces, for example—but it's certainly not as impressive as we thought going in. Stepping up to the Salomon X Ultra 3 Low Aero gets you a jump in comfort, support, and traction for only 1 ounce more per shoe. And the MQM Flex is heavier than hiking-ready trail runners like the Altra Lone Peak 4.5 (1 lb. 5 oz.) or Hoka One One Speedgoat 4 (1 lb. 5.6 oz.). So while the shoe never felt truly heavy on my feet—even while trail running—it's also not the ultralight model that we were hoping for.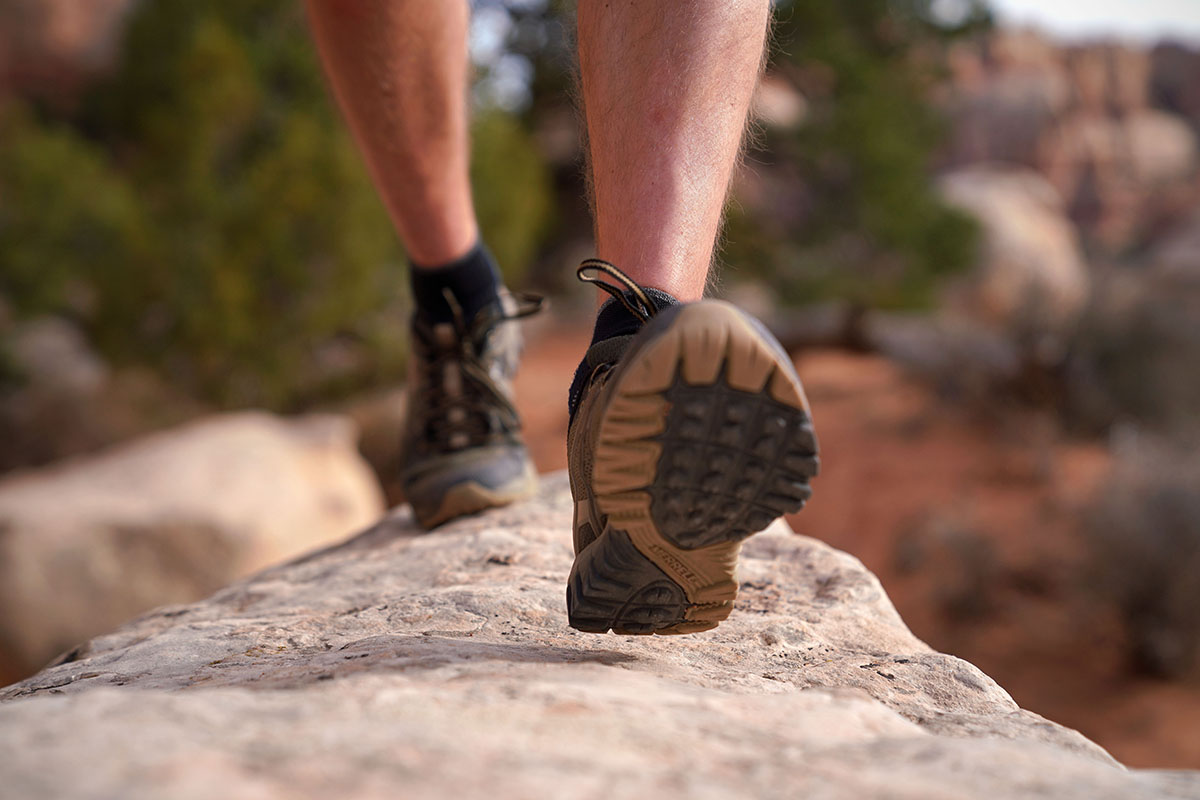 Traction
Given that the MQM Flex aims at combining attributes from hiking, running, and climbing footwear, we set a high bar for the shoe's traction. But in practice, I've been pretty disappointed with the performance overall. The outsole feels fairly tacky, but it was not a standout on steep slickrock, and I am yet to get to a point where I fully trust it when running on technical and rough trails. The short lugs don't have the bite of a shoe like the X Ultra 3, The North Face's Ultra 111 WP, or even the newer MQM Flex 2 model (more on this below), and the design lacks features we've found helpful like substantial lugs around the heel for braking on a descent. It's certainly acceptable for most hiking and moderate trail-running adventures, but if we were to pinpoint one area where Merrell could greatly improve this shoe, it would be the traction.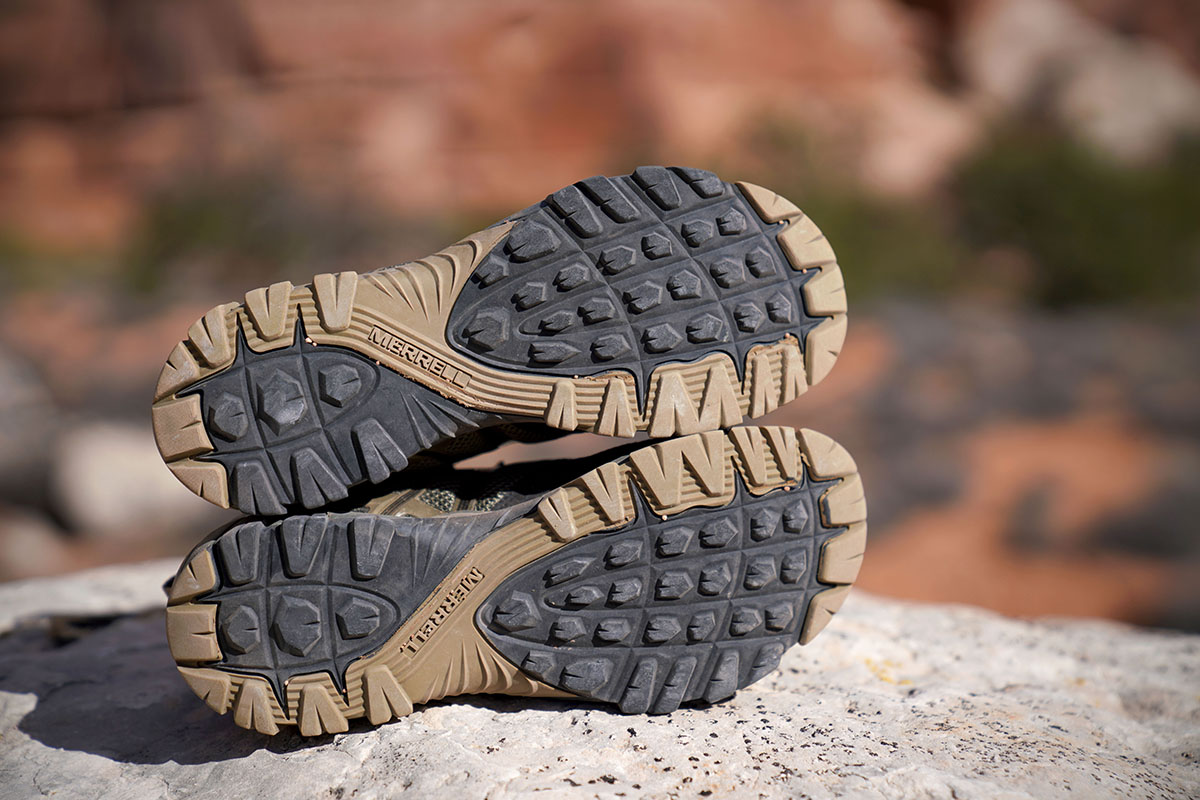 Stability and Support
In terms of stability and support, the MQM Flex is more like a burly trail runner than a typical hiking shoe. The heel cup is fairly solid, which helps keep ankle rolls to a minimum, but it doesn't have the wide footprint or planted feel of a shoe like the Moab. That being said, I had no complaints while hauling a multi-day load of just under 30 pounds or while day hiking. If you'll be carrying much more weight, however, or just prefer a sturdier shoe, it may be worth stepping up to a mid-height design like the Lowa Renegade GTX Mid or a burlier low-top hiker.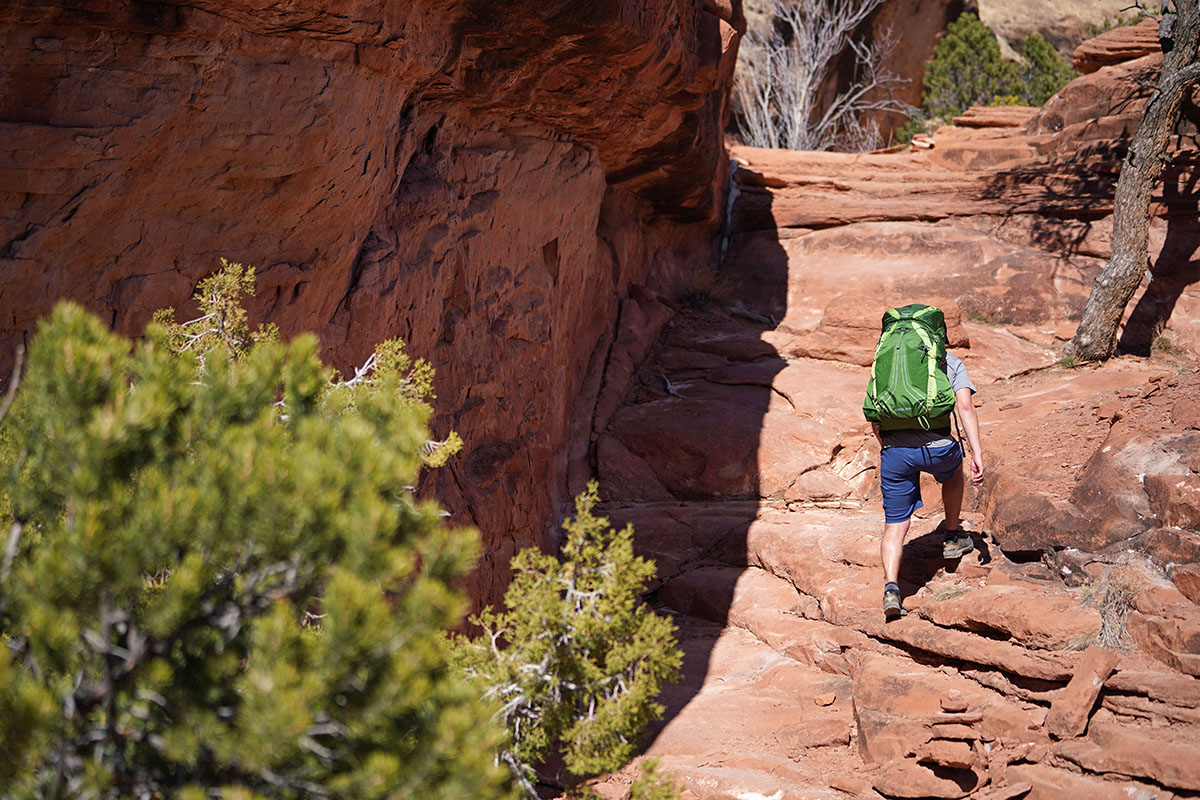 Waterproofing
We tested the non-waterproof version of the MQM Flex, so it's not surprisingly a poor performer in the wet. When crossing streams, the mesh upper quickly takes in water, but the upside is that the shoe also dries out quickly in sunny and warm weather. Merrell does offer a Gore-Tex version of the shoe (more on this below), which would likely be the preferred option if you plan to hike in the cooler shoulder seasons or need the added protection.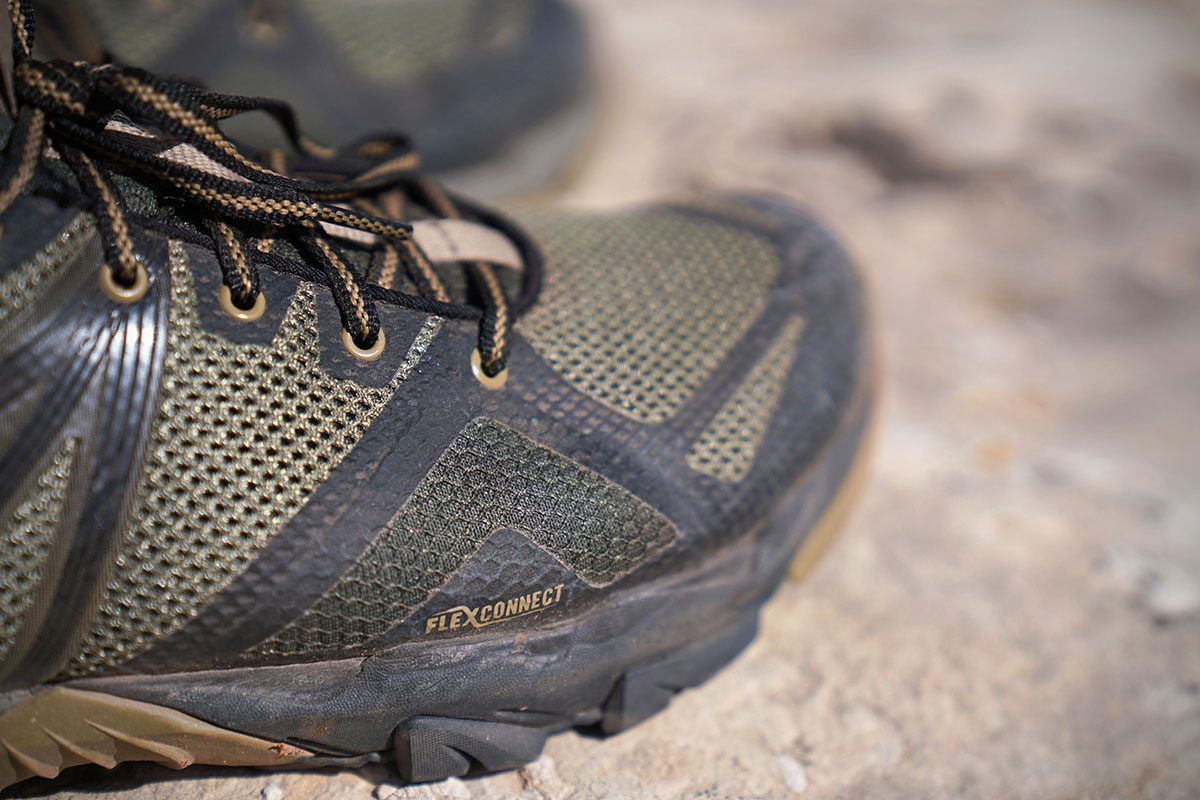 Ventilation
The advantage of a non-waterproof shoe with liberal use of mesh is that it's very comfortable in the heat. I backpacked in mild spring conditions in Canyonlands without issues, and I've stayed mostly sweat-free in temperatures reaching the high 70s Fahrenheit since. Interesting, I've found the MQM does run a little warmer than the Moab 2 Ventilator—perhaps because it doesn't use as much open-weave mesh—but it's still a much better breather than any Gore-Tex model out there for summer adventuring.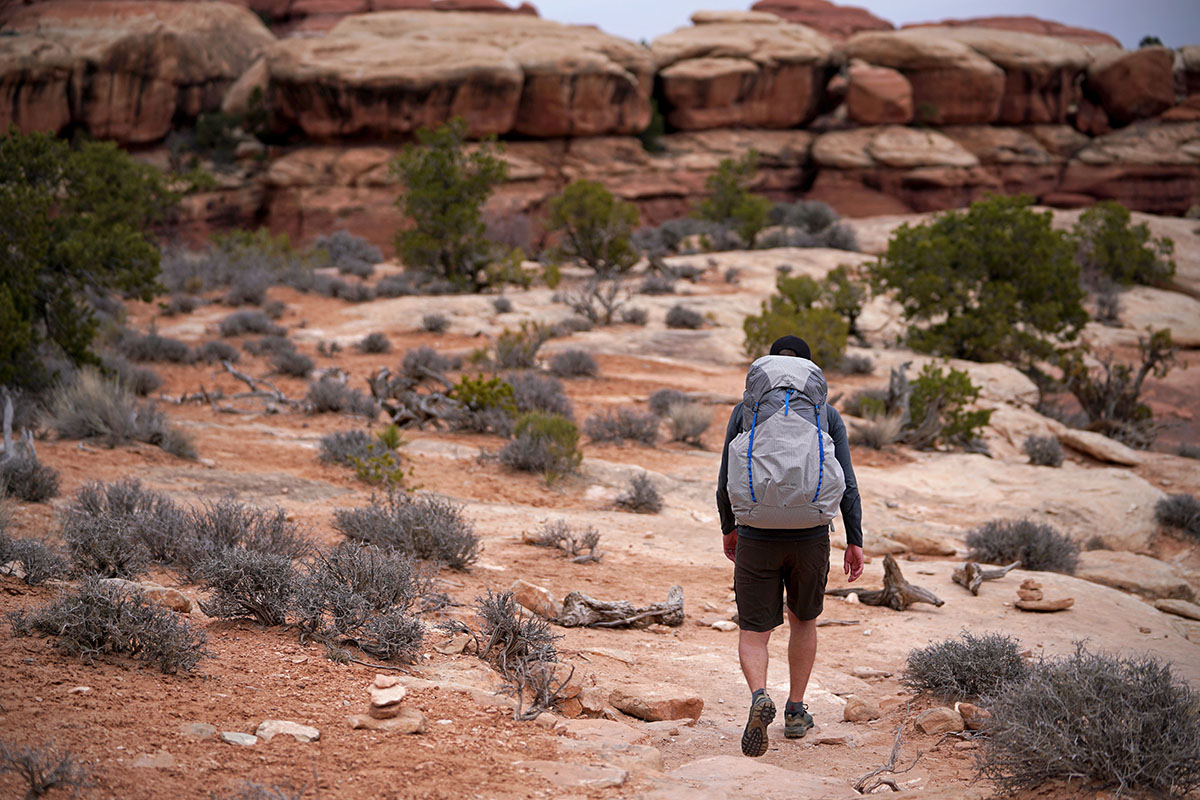 Durability
One area where the Merrell MQM Flex is an upgrade from its trail runner competition is durability. Merrell did a great job mixing open mesh along the top of the shoe for ventilation with tightly woven mesh and TPU reinforcements in the lower areas most prone to tearing. TPU film and a small rubber toe cap also combine to provide decent protection around the front of the foot. In about two months of heavy use, the uppers are holding up very well. Unfortunately, the tread already is showing signs of wearing down, and the shallow lugs means it will most likely be the first thing to give out on the shoes.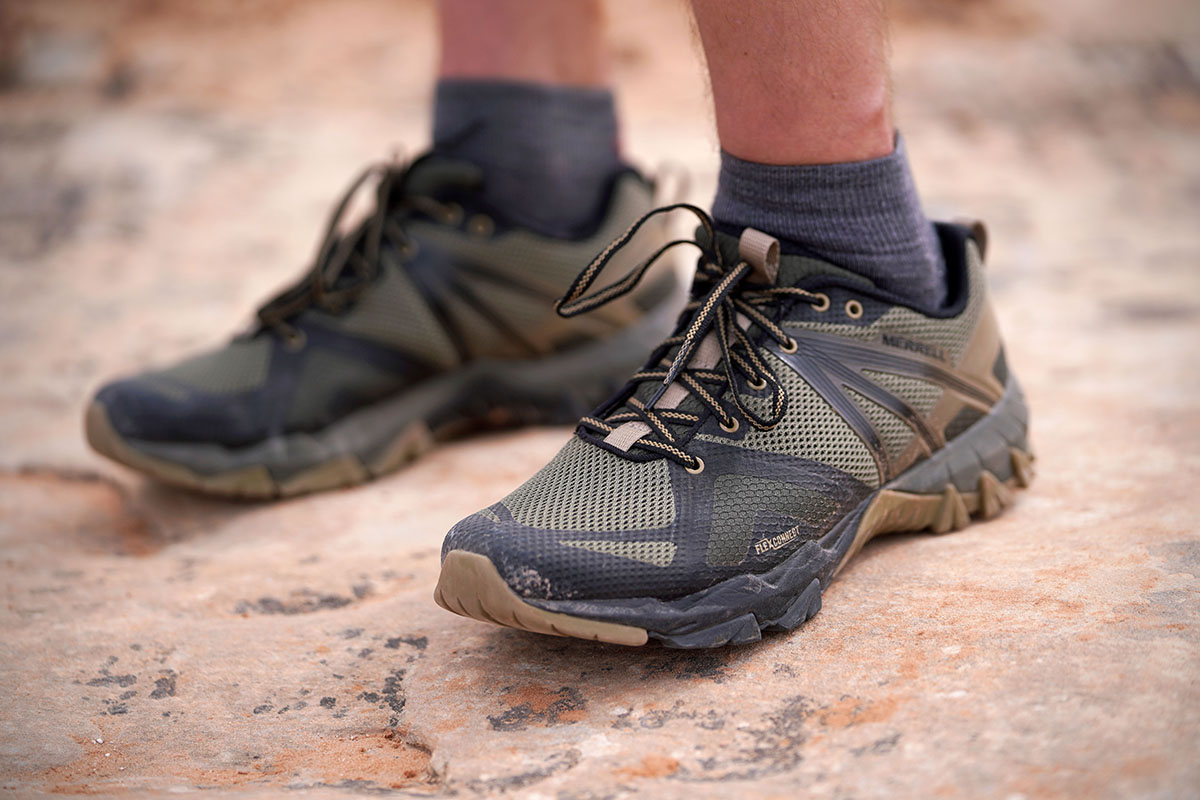 Sizing and Fit
Merrell is fairly consistent with its sizing, and we like the overall fit of the MQM Flex. Like their popular Moab 2 model (see our in-depth review here), the shoe has a generous toe box and is snug enough in the heel to keep things locked in place. I ordered my usual men's 9 and felt it was very true to size. The length and width were great for hiking and running in the heat, but it didn't feel sloppy or unstable on uneven terrain. Further, the lacing system does a nice job tightening evenly around the midfoot, and I haven't had any issues with it loosening throughout the day.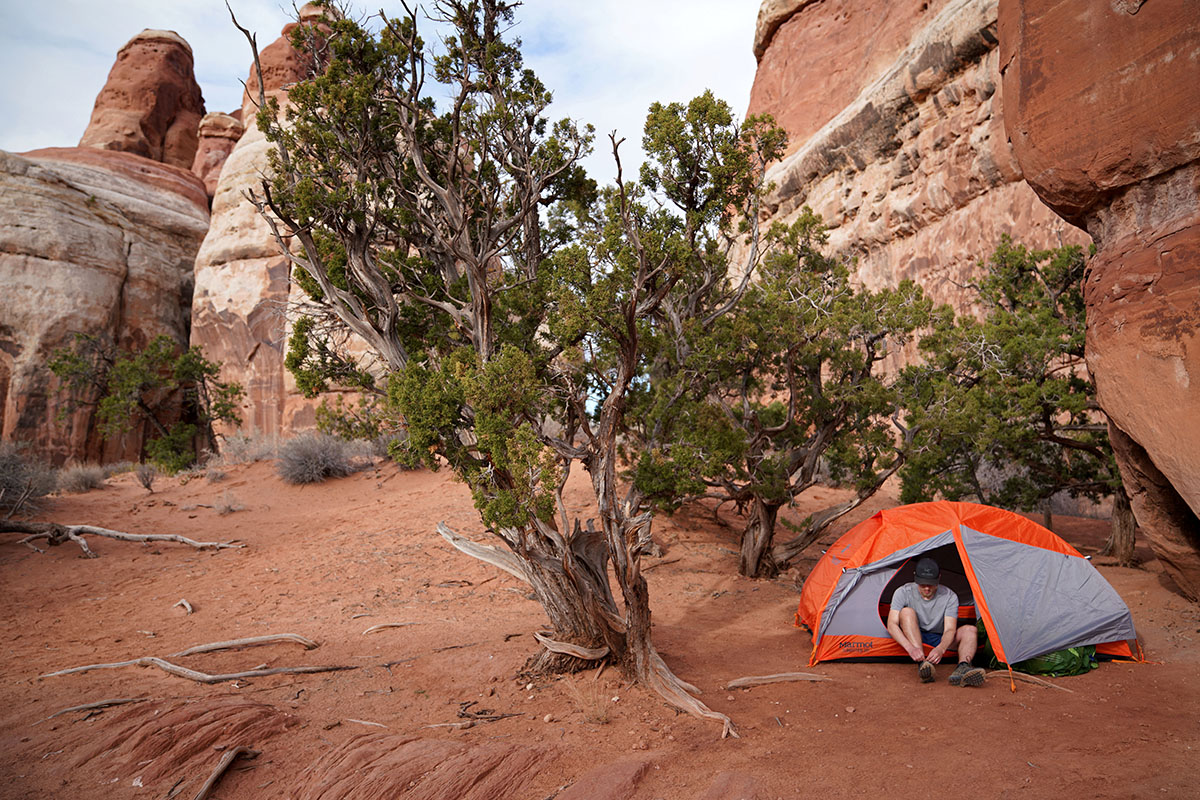 Other Versions of the Merrell MQM Flex
We tested the men's non-waterproof, low-top version of the MQM Flex, and the line also includes a Gore-Tex model for $140 ($30 more than the shoe we tested). The obvious upside with opting for the waterproof model is keeping your feet dry in wet conditions, but it adds around 4 ounces per pair and makes them less breathable. Merrell also makes women's versions of both designs, which are nearly identical in build but weigh slightly less than the men's models and are sold in different colorways. It's worth noting that Merrell recently released a newer version of this shoe, the MQM Flex 2, which features a more robust and grippier outsole (more on this below).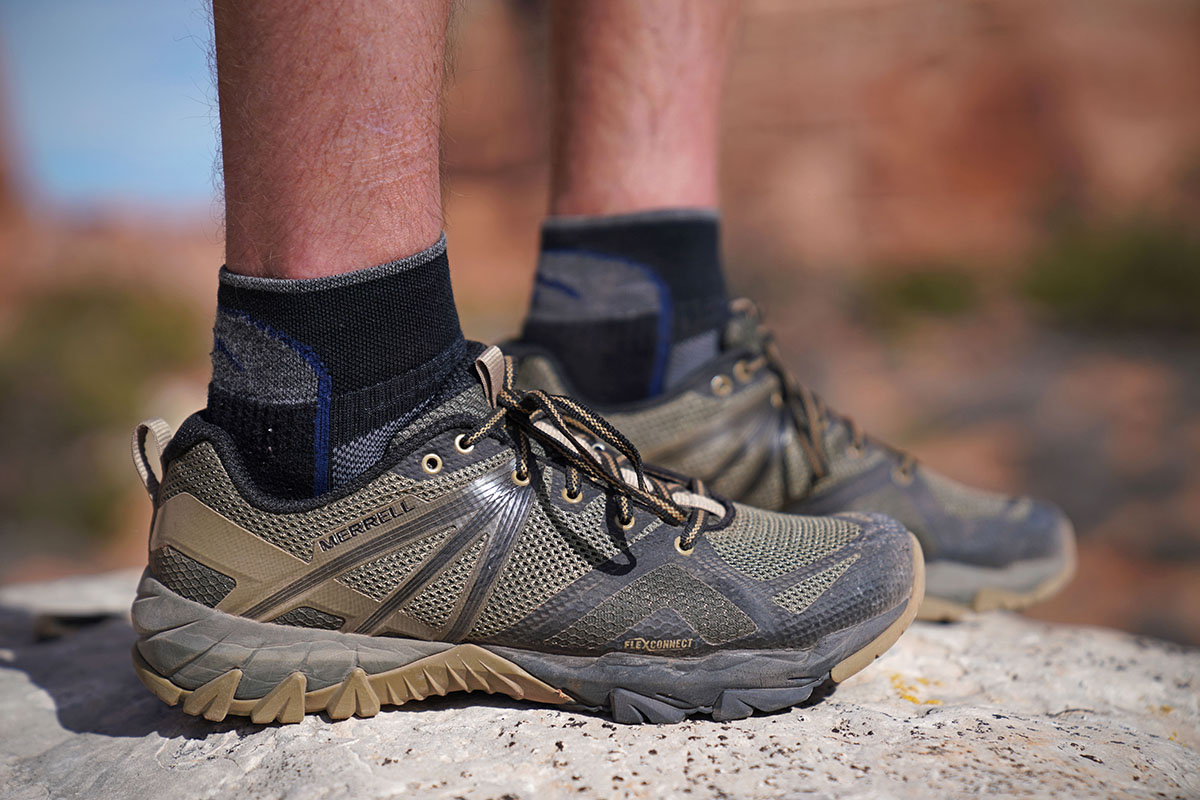 What We Like
Light and nimble on your feet for moving quickly on the trail.
A fairly versatile shoe that offers enough support and protection for both difficult day hikes and ultralight backpacking.
We like the fit, which is spacious around the toes, but you can cinch it down nicely around the midfoot and heel.

What We Don't
Quite a bit heavier than the advertised weight, which makes it less of a standout in the market.
Not as comfortable as a dedicated hiking model like the Salomon X Ultra 3.
Traction was disappointing. The lugs are too short to bite into the trail and the shoe is not as grippy on rock as we'd hoped.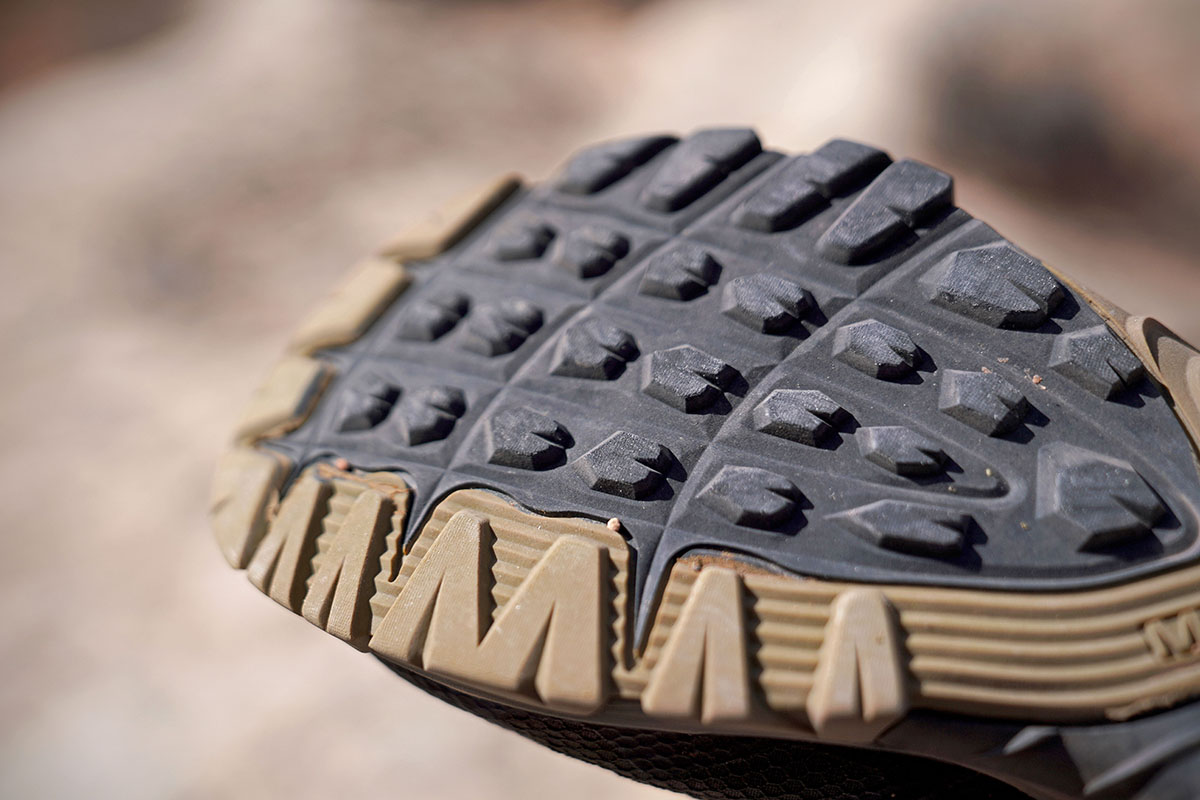 Comparison Table

The Competition
The lightweight hiker market is pretty crowded, but the MQM Flex's combination of weight and good looks—along with the well-known Merrell name—makes it a popular choice. Our favorite hiking shoe for 2020 is Salomon's X Ultra 3. Where the Merrell has the upper hand over the Salomon is weight by a little over 2 ounces. It's also easier to run in with its more flexible construction and lower ankle height. But in all other respects, the X Ultra 3 is simply better. It has far superior traction over rock, dirt, and mud, and is more comfortable and cushioned underfoot for long hikes and backpacking trips (for more information, see our in-depth X Ultra 3 review).
The MQM Flex's lightweight hybrid design also puts it in the crosshairs of one of the top trail-running shoes: Altra's Lone Peak. Recently updated to the "4.5" model, this shoe has developed a strong following among thru-hikers with its thick cushioning, wide toe box, and solid traction. Altra even includes nice touches for long-distance hikers like attachment points for a pair of gaiters. Compared with the MQM Flex, the Merrell has the upper hand in durability, but we give the advantage to the Lone Peak because it's more comfortable, weighs about 3 ounces less, and grips better on soft ground.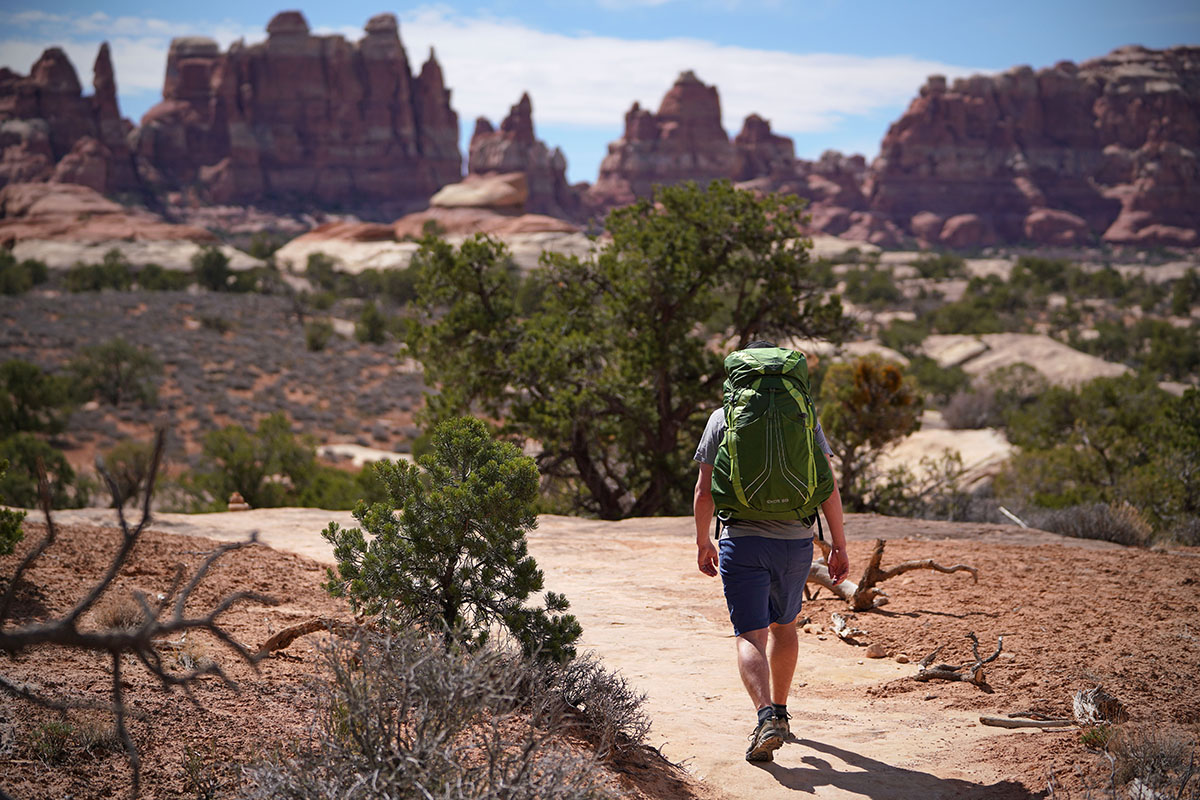 Another lightweight option to consider comes from within Merrell's own lineup: the Moab 2 Ventilator. The Moab is the more traditional hiking design with a leather and mesh upper, more aggressive Vibram outsole, and heavier build (1 lb. 15 oz.). As we mentioned above with the Salomon X Ultra 3, the MQM Flex wins out for running with its trimmed-down construction, but the Moab is our preferred option for longer hikes and light backpacking due to its superior cushioning and comfort. Neither shoe is ideal for heavy loads or technical terrain (we'd upgrade to a burlier low-top design or mid-height boot in these cases), but the Moab is the better all-rounder.
Finally, as we touched on above, Merrell has recently released a successor to the MQM Flex. Compared to the version tested here, the "2" model costs the same at $110 and weighs slightly more at 1 pound 9 ounces. The most discernible difference is the outsole design: the MQM Flex 2 features more substantial and tackier Quantum Grip rubber. Throughout testing so far, we've found that it's quite a bit grippier than the original version, although the lugs are noticeably flexible and have begun tearing off after only two months of use on moderate trails. We'll continue putting the newer shoe through its paces, but the durability concerns make us hesitate in recommending it over the original.
If you're thinking about buying gear that we've reviewed on Switchback Travel, you can help support us in the process. Just click on any of the seller links above, and if you make a purchase, we receive a small percentage of the transaction. The cost of the product is the same to you but this helps us continue to test and write about outdoor gear. Thanks and we appreciate your support!
Depending on the seller, most products ship free in the United States on orders of $50 or more. International shipping availability and rates vary by seller. The pricing information on this page is updated hourly but we are not responsible for inaccuracies.
Learn More About Outdoor Gear