The outdoor clothing market is vast, with everything from budget-focused brands to sustainability leaders and high-end backcountry specialists. From years of experience testing a wide range of hiking, backpacking, climbing, skiing, and everyday products, below is our team's list of the most well-regarded outdoor apparel companies. For each brand, we've included a brief history and background, their most popular offerings, and what sets them apart from the competition. For more information and our top picks in each category, see our hiking gear, ski gear, and winter gear reviews.
Location: Ventura, California
Popular products: Down Sweater, Torrentshell 3L, and Capilene
What we like: Well-built, stylish, and functional designs with a strong focus on sustainability.
What we don't: Arc'teryx still leads the charge in technical mountain apparel. 
Patagonia is a well-loved outdoor brand with a rich history in mountain exploration. Founded in 1973 by accomplished rock climber Yvon Chouinard, the company has positioned itself as a staple in the outdoor industry with a vast selection of outdoor apparel ranging from hardshells to baselayers, accessories, and much more. They excel at insulation in particular, with a comprehensive lineup of both technical and casual products, including the legendary Down Sweater (casual) and synthetic standouts like the Micro Puff and DAS Light Hoody (technical).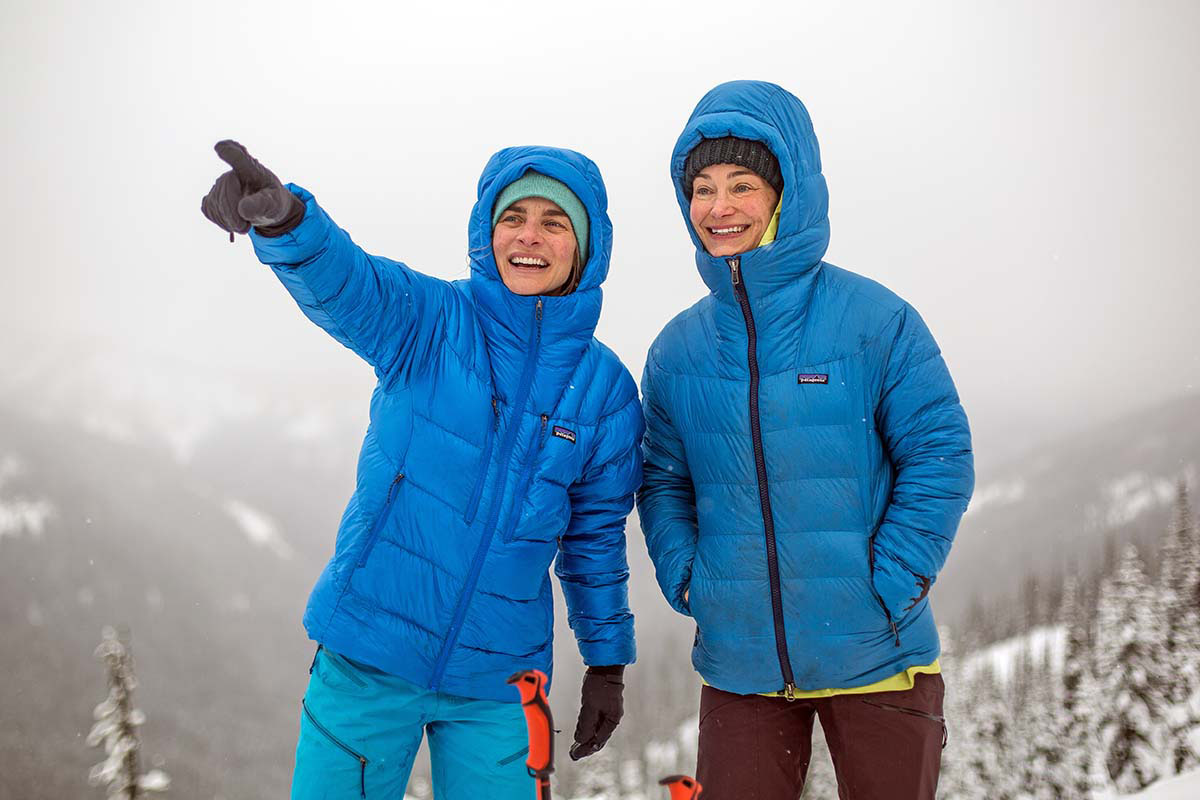 Patagonia focuses a lot of its time and money on environmental and sustainability initiatives, including incorporating recycled materials and responsibly sourced down into their products, offering repair services (at select locations and via mail), and selling used gear through their Worn Wear program. Arc'teryx below is the irrefutable leader in technical mountain apparel, but Patagonia gear consistently crosses over nicely between daily and backcountry uses. You can expect to pay a bit more for the cachet and Patagonia logo, but the transparency and stewardship efforts do help justify the cost.
Location: North Vancouver, Canada
Popular products: Atom LT, Beta AR, and Alpha SV
What we like: Top-end quality, craftsmanship, and styling.
What we don't: Very pricey, and some might not like the trim fit.
Based out of British Columbia, Arc'teryx is an industry leader in technical mountain apparel and one of the most revered outerwear brands on the market. From baselayers to daypacks, hiking and approach shoes, insulation, climbing and skiing gear, and more, Arc'teryx products exude quality and top-end craftsmanship. Their greatest strength is their hardshell jacket collection, including long-standing models like the Beta AR and Alpha SV. You can expect to pay a serious premium for the brand name—the Beta AR and Alpha SV check in at $600 and $800, respectively—but we've consistently found that Arc'teryx gear is well made, good-looking, and stands up exceptionally well to regular use and abuse.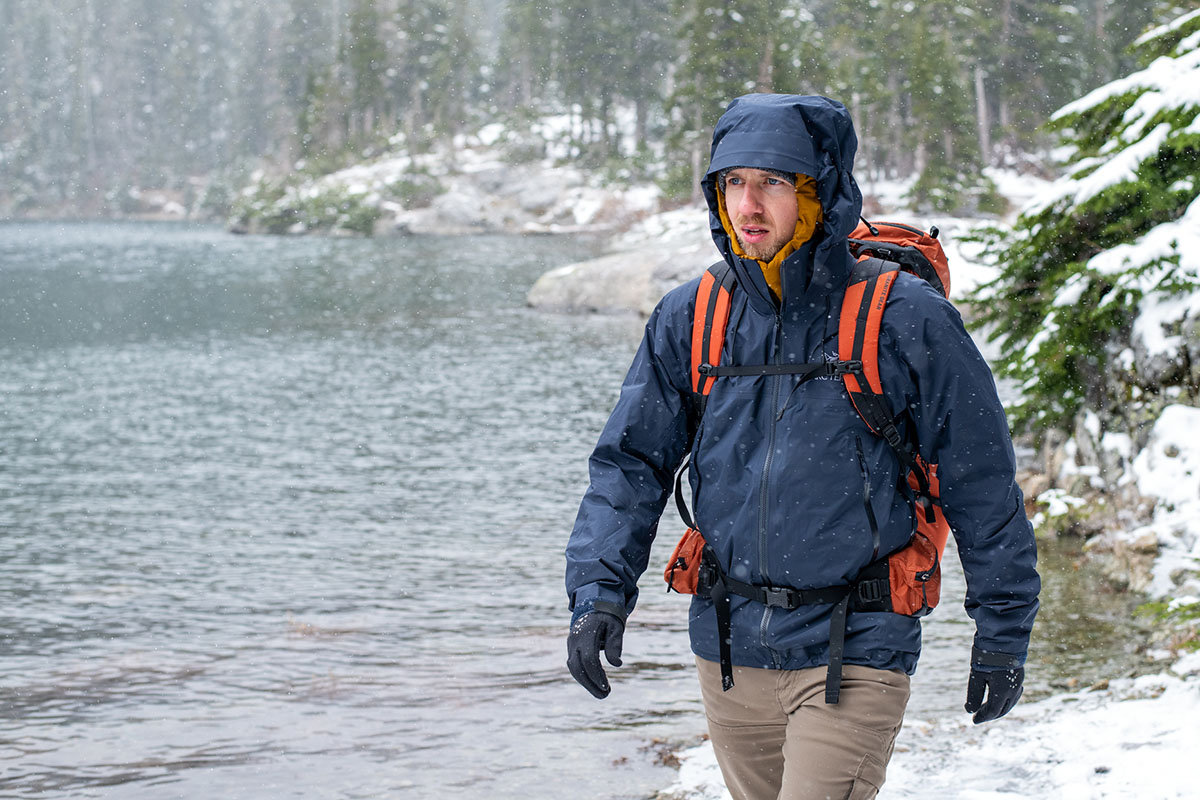 In addition to the steep price tags, Arc'teryx offerings are often very technical and trim-fitting. One exception is the venerable Atom LT synthetic, which nicely balances performance and around-town appeal. However, the Atom still is pricey at $260 for the hoody version ($239 for the non-hooded jacket and $175 for the vest). In the end, casual outdoor-goers can save serious cash by buying from brands like Marmot, Columbia, or REI Co-op, but Arc'teryx remains the gold standard among hardcore adventurers and backcountry enthusiasts.
Location: Rohnert Park, CA
Popular products: PreCip Eco, Montreal, and Minimalist
What we like: Excellent budget/mid-range offerings for the casual outdoor adventurer.
What we don't: A step down in quality and can't match the expansive collections of the brands above.
For a step down in price and performance from the brands above, Marmot represents an excellent value for the casual outdoor adventurer. From winter jackets to rain gear and ski shells, we've consistently been impressed by Marmot's balance of affordability and quality. They do offer a few notable, high-end performance pieces, including the Gore-Tex-equipped Orion ski jacket ($500) and mountain-ready Alpinist Jacket ($650), but the budget/mid-range category is where they excel most.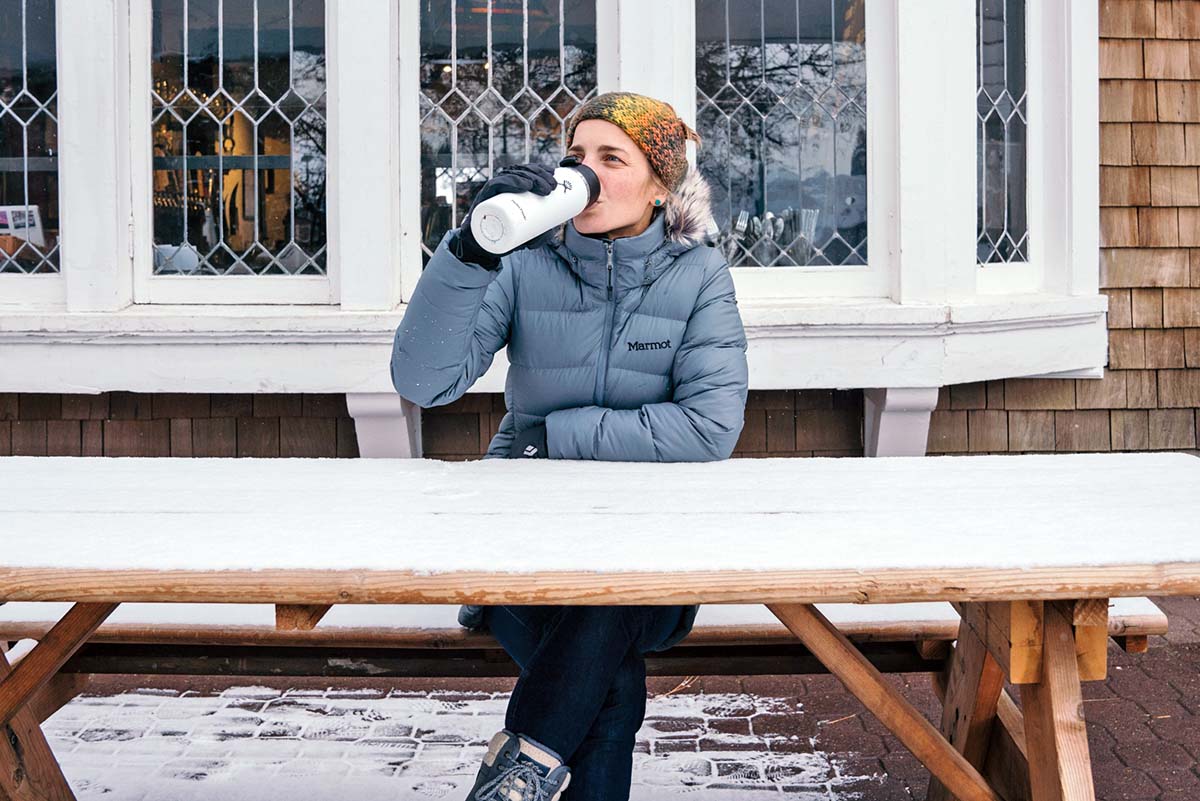 Some of our long-time favorites within Marmot's lineup are the PreCip (now the PreCip Eco) and Minimalist rain jackets and the Montreal Down Coat, all of which undercut the competition considerably and offer great all-around performance for light outdoor uses. Like Patagonia, Marmot also has made fairly substantial sustainability strides in recent years, including the use of recycled materials and PFC-free DWR coatings on many of their products (including some of their key best sellers like the aforementioned PreCip Eco). Backcountry experts looking for stalwart protection and a full suite of technical features should look elsewhere, but for hiking, summer backpacking, around-town use, and other casual pursuits, the value is hard to beat.
Location: Portland, Oregon
Popular products: Bugaboo, Steens Mountain, and Watertight
What we like: An impressively wide selection of affordable clothing and gear.
What we don't: Decidedly casual and not the best quality.
Founded in 1938 as a hat distributor, Columbia Sportswear has since grown to epitomize casual outdoor apparel. In particular, they're a real standout in the budget realm, with extensive collections of clothing and footwear that undercut the competition considerably. Their Watertight II rain jacket is case in point: Priced at $75 and often found online for less, it boasts a durable, 2-layer build that can handle moderate precipitation and short jaunts on the trail with relative ease.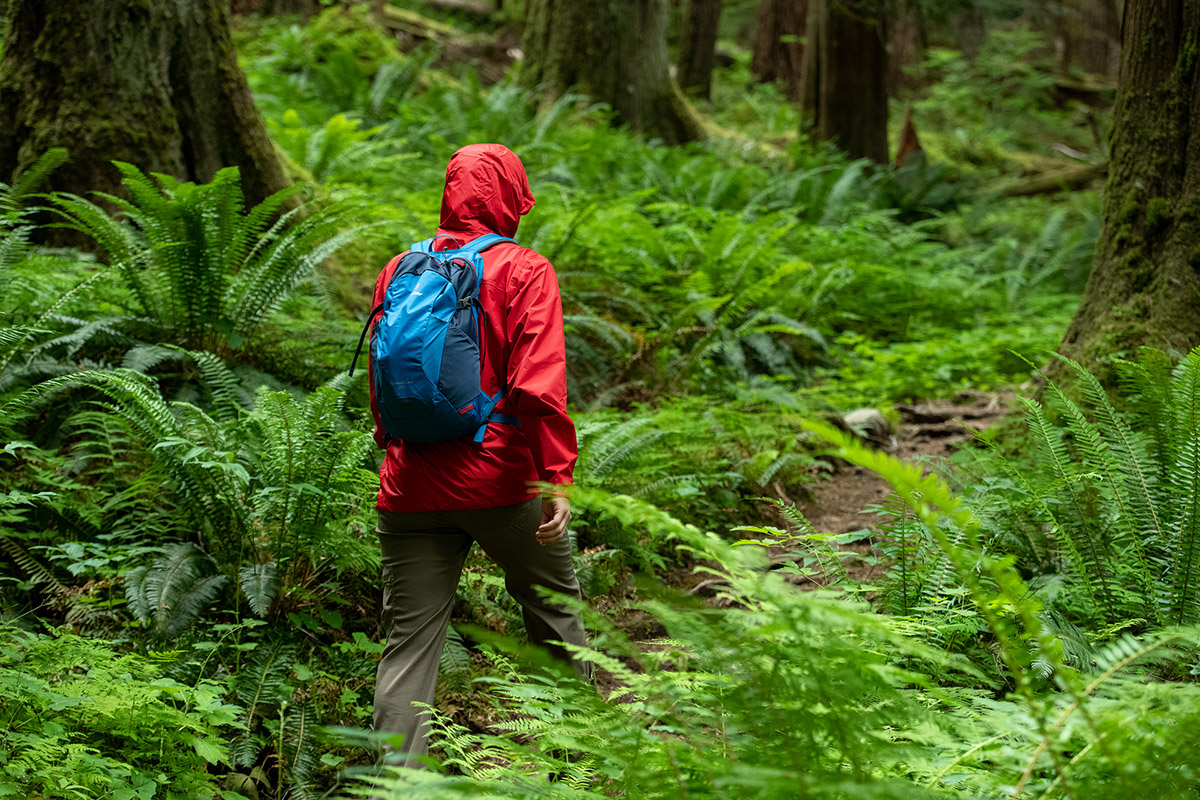 That said, reduced prices almost always come with reduced quality and performance, and Columbia isn't known for high-end materials or long-lasting designs. For example, the Watertight will soak through much faster than more premium shells, and breathability is a major step down with the cheap build and lack of pit zips. But a big selling point for many is value, and casual recreationalists who don't need top-end waterproofing or technical features can save big without too many compromises (provided you don't demand much of your gear). Finally, Columbia offers a dedicated collection of "big and tall" options for those with larger builds, which only adds to the widespread appeal.
Location: Alameda, California
Popular products: Denali, ThermoBall, and McMurdo
What we like: Lifetime guarantee and some well-respected insulation collections.
What we don't: They excel at the casual and hardcore ends of the spectrum, but not really in between.
We couldn't get too far down this list without addressing The North Face, a storied mountain brand with a rich history in high-altitude exploration. Their bright orange and yellow tents are a common sight at high-elevation basecamps around the world, and they've accumulated a high-quality team of athletes including pro climbers Alex Honnold and Margo Hayes and dedicated mountaineers Jimmy Chin and Conrad Anker. In terms of outerwear, TNF's Summit Series—ranging from the big mountain-ready Tsirku Futurelight hardshell ($750) to more approachable down and synthetic jackets—are undeniably premium pieces built for harsh conditions and demanding pursuits.
Impressively, The North Face also excels at the casual end of the spectrum, evidenced by their legendary and ubiquitous Denali fleece and around-town-friendly ThermoBall synthetic. The downside is they haven't found a solid middle ground—their strong suits are either serious mountaineering or everyday pieces. Further, we often find that their jackets have boxy fits, and TNF's core apparel lines are typically a step down in quality and overall attention to detail compared to Arc'teryx and Patagonia. But the brand's lifetime guarantee against defects is one of the most generous policies on the market, and prices are often good for what you get.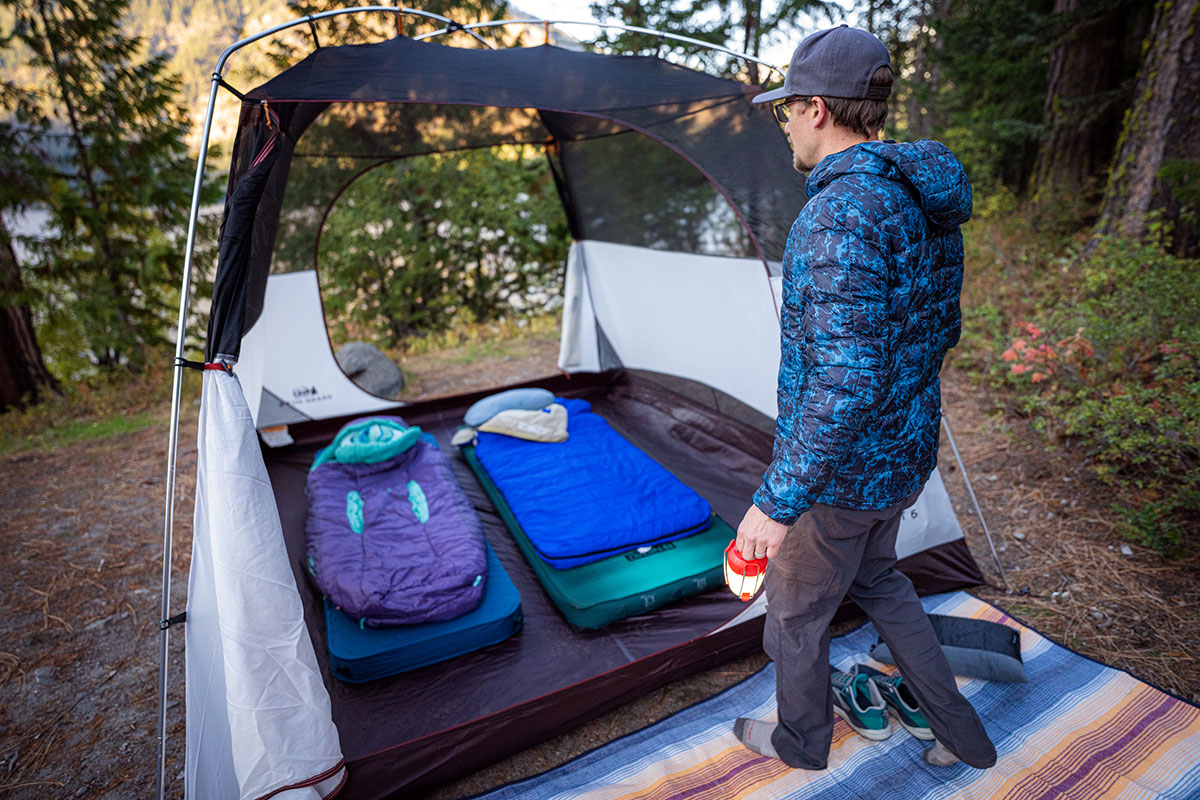 Location: Kent, Washington
Popular products: 650 Down Jacket, Rainier, and XeroDry
What we like: Excellent balance of price and performance.
What we don't: Can't match the fit and finish of brands like Arc'teryx and Patagonia.
REI Co-op is well respected among outdoor lovers all over the country, and for good reason. With 168 stores across the U.S., excellent sales throughout the year, and a host of member benefits (including a yearly dividend, access to Garage Sales, and discounts on gear rentals and shop services), REI stands out as a community-focused brand with a strong commitment to the outdoors. In addition, REI is involved in a number of environmental and community initiatives, conservation efforts, and sustainability practices within its own line of outdoor apparel and gear.
REI committed to making their own clothing in 2014 and quickly assembled a well-rounded lineup that runs the gamut from hardshells to down jackets, winter parkas, and more. Today, the company uses premium materials from brands like PrimaLoft, Pertex, and Gore, with popular offerings like the Stormhenge Down Hybrid Jacket and XeroDry rain shell incorporating high-end fabrics at great prices. They also expanded into the ski realm recently with their Powderbound and Gore-Tex-equipped First Chair collections. All in all, REI gear is surprisingly affordable for the level of performance you get, and we've consistently been struck by the overall value. You don't get the same painstaking attention to detail or top-end fit and finish of brands like Arc'teryx, Fjällräven, or Patagonia, but you're not paying for it either.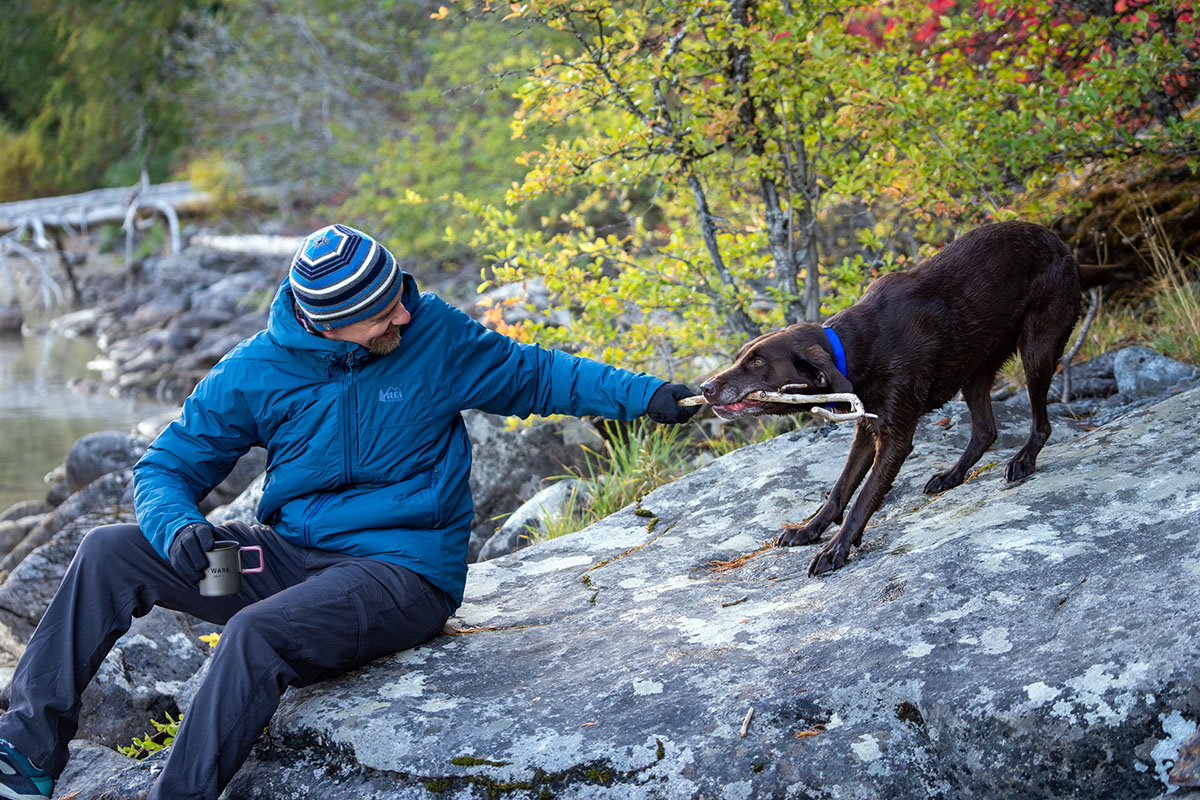 Location: Seattle, Washington
Popular products: Helium, Ferrosi, and Microgravity
What we like: Often great bang for your buck, and we love their in-house waterproofing.
What we don't: Fit isn't as dialed as Arc'teryx or Patagonia.
Unlike the brands above, Seattle-based Outdoor Research (OR) is popular in one area of the country in particular: the Pacific Northwest. The company was founded by mountaineer Ron Gregg after a climbing partner experienced frostbite from a pair of poorly designed gaiters on Alaska's Denali in 1980. Since then, the brand has expanded its focus considerably and covers activities ranging from hiking to skiing, with a particularly well-executed selection of shells and insulation (both down and synthetic). We especially like their SuperStrand LT Hoodie, a synthetic piece that does a great impression of down's lofty warmth and compressibility (read our in-depth review here).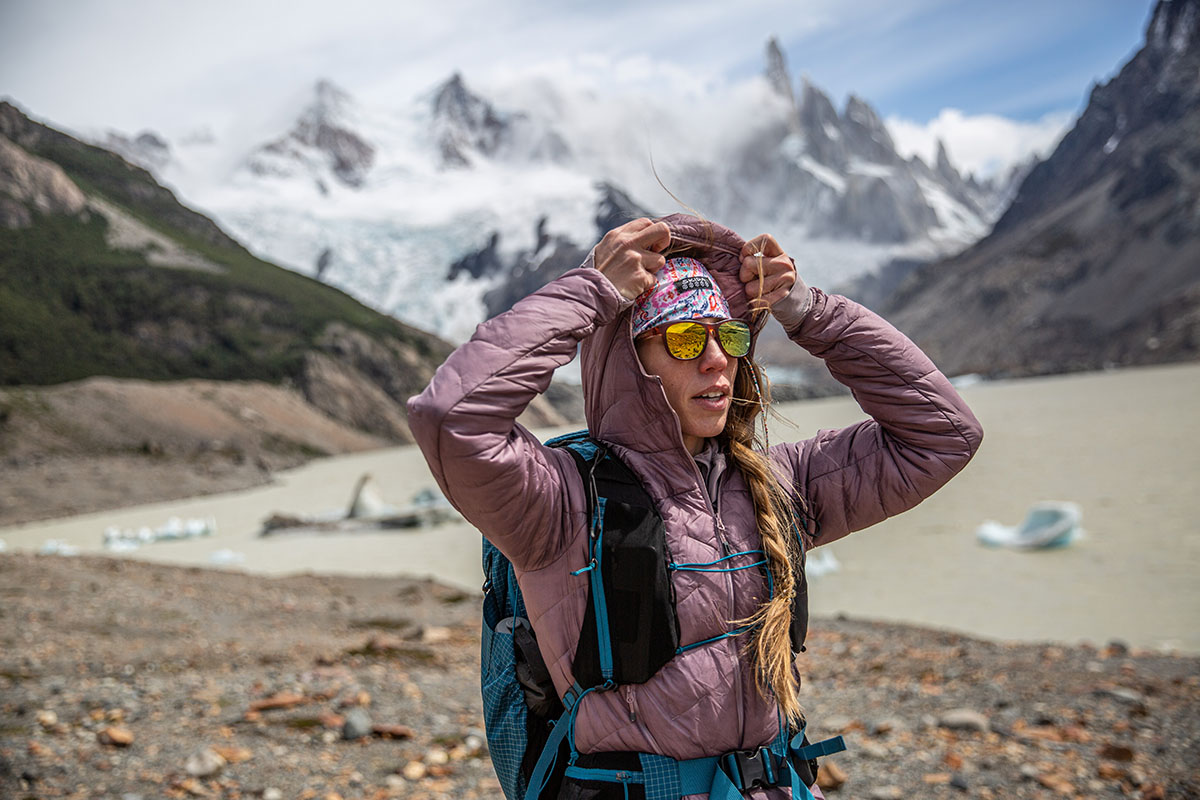 We don't often write home about in-house waterproofing technologies, but OR's proprietary AscentShell membrane—found in designs like their Skytour ski shell and Microgravity rain jacket—has proven to be impressively weather-worthy, mobile, and breathable (although a slight step down from more premium Gore-Tex in all-out protection). The fit isn't always spot-on, but OR gear consistently nails a great balance between price and performance. All in all, we consider it a nice middle ground between budget brands like Columbia and high-end specialists like Arc'teryx above and Norrøna below.
Location: Salt Lake City, Utah
Popular products: Renegade and Arktik Down
What we like: Great on-the-trail durability.
What we don't: Utilitarian styling can be polarizing.
Originally Alfwear, Kuhl's story began in the Wasatch Mountains of Utah, where the brand's founders (including aforementioned legendary mountaineer Conrad Anker) had a goal of creating functional skiing and mountaineering clothing and accessories. Now, almost 40 years later, the brand has evolved into a big-time player in the outdoor apparel world and especially in the lifestyle and hiking realms. From baselayers to down and winter jackets, Kuhl offers a nice selection of competitively priced options that will stand up to regular use and abuse.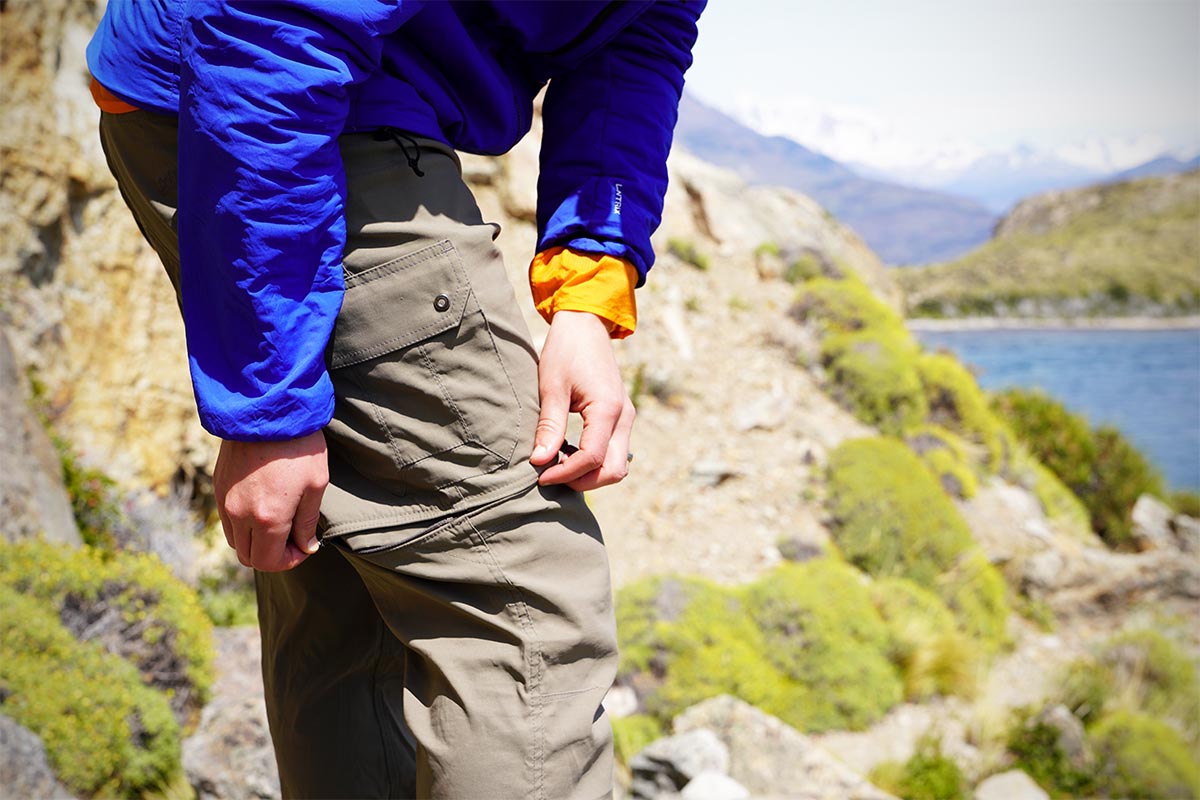 In general, Kuhl products are known for their distinctive and often utilitarian styling. The Arktik Down Parka, for instance, has a burly shell, faux-fur hood, and paneling along the shoulders and elbows that stand out, especially in the darker colorways. But Kuhl excels in the durability department—we've been particularly happy with their hiking pant collections, including the popular Renegade—and the quality is excellent. 
Location: Derbyshire, UK
Popular products: Microlight Alpine and Neutrino Pro
What we like: A nice array of high-quality, technical mountaineering and climbing pieces.
What we don't: Limited availability in the U.S.
Rab might not have the name recognition of many of the companies above, but this U.K.-based alpine specialist has a quality collection of weather-ready shells and down jackets that rival the performance of premium brands like Arc'teryx. Their Neutrino Pro, for example, is one of our favorite heavyweight down jackets on the market due to its generous dose of high-quality down, weather-resistant and durable Pertex Quantum Pro shell, and reasonable $385 price point (many heavyweight competitors come in at least $50-$100 more).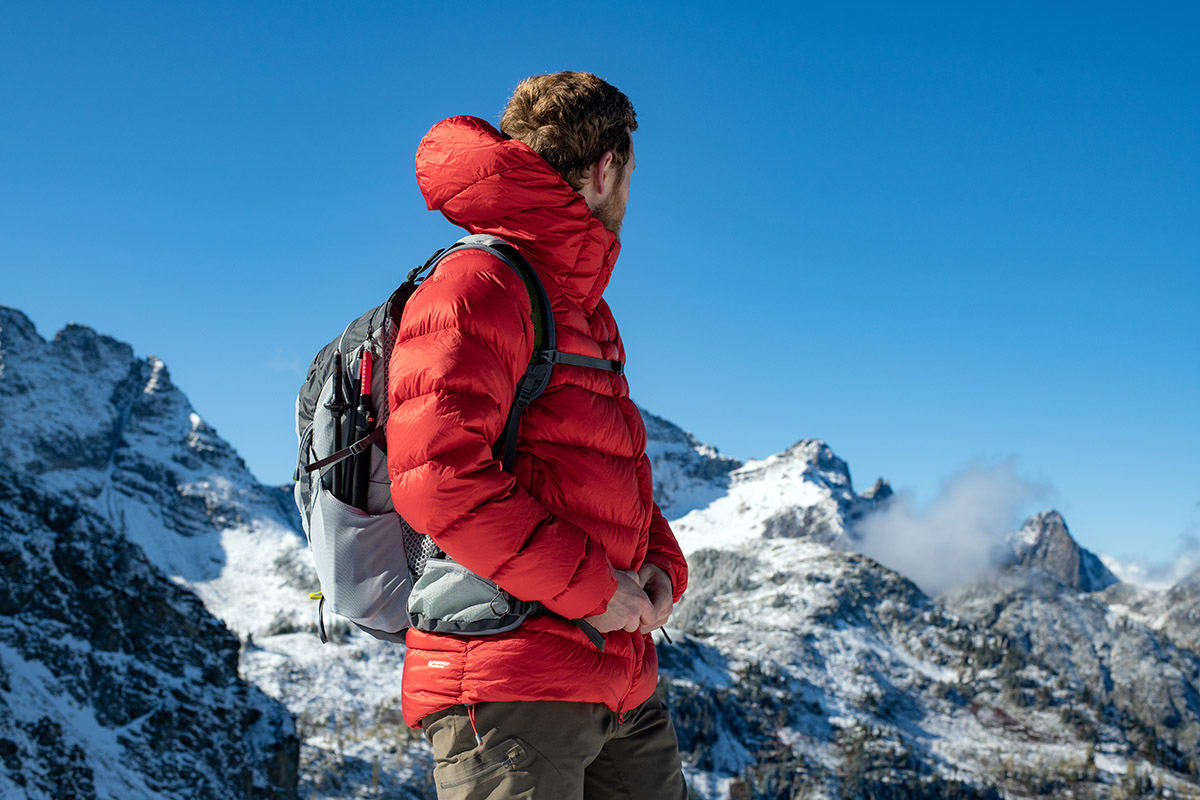 Rab also makes a handful of premium Gore-Tex shells, including the fully featured and sustainably built Namche GTX and ski-focused Khroma series. The two biggest downsides are cost and availability: Arc'teryx still is a slight step up in price, but Rab products are undeniably premium. Further, Rab gear can be difficult to track down in the States, although REI and Backcountry have both started carrying the brand. Two other European companies that stand out in the technical/high-end category are Norrøna (below) and Mountain Equipment, although they have an even smaller presence in the U.S. market.
Location: Carlsbad, California
Popular products: Stretch Zion II, Halle II, and Kanab
What we like: Strong sustainability focus; wide array of colors and sizes.
What we don't: Not a high-performance brand.
In 1992, the founders of prAna set out to create sustainably made and stylish yoga and climbing apparel, and the brand has mostly stayed true to those roots. Today, prAna is an industry leader in eco-friendly practices, including the use of organic cotton, recycled wool, RDS-certified down, and bluesign-approved fabrics in their clothing. They're also inviting other brands to join their Responsible Packaging Movement in a collaborative effort to help reduce packaging waste across the entire industry. Finally, we love that prAna often offers each piece in a wide array of colors and sizes—one editor landed on the brand years ago because they sold a 31-inch-waist pant, which is fairly uncommon in the market.
One standout in prAna's current lineup is their Stretch Zion II pant (and women's Halle II), which is one of our go-to hiking pants due to its excellent combination of comfort and performance. The classy colorways also make it a viable around-town and travel option, and we've found it doubles as a great climbing pant, too. Those searching for technical, mountain-ready shells and insulation should look elsewhere, but prAna has excellent everyday appeal (especially in outdoorsy cities like Boulder, Bend, and Seattle). It's worth noting that prAna was acquired in 2014 by outdoor giant Columbia Sportswear, but the quality and environmental ethos remain.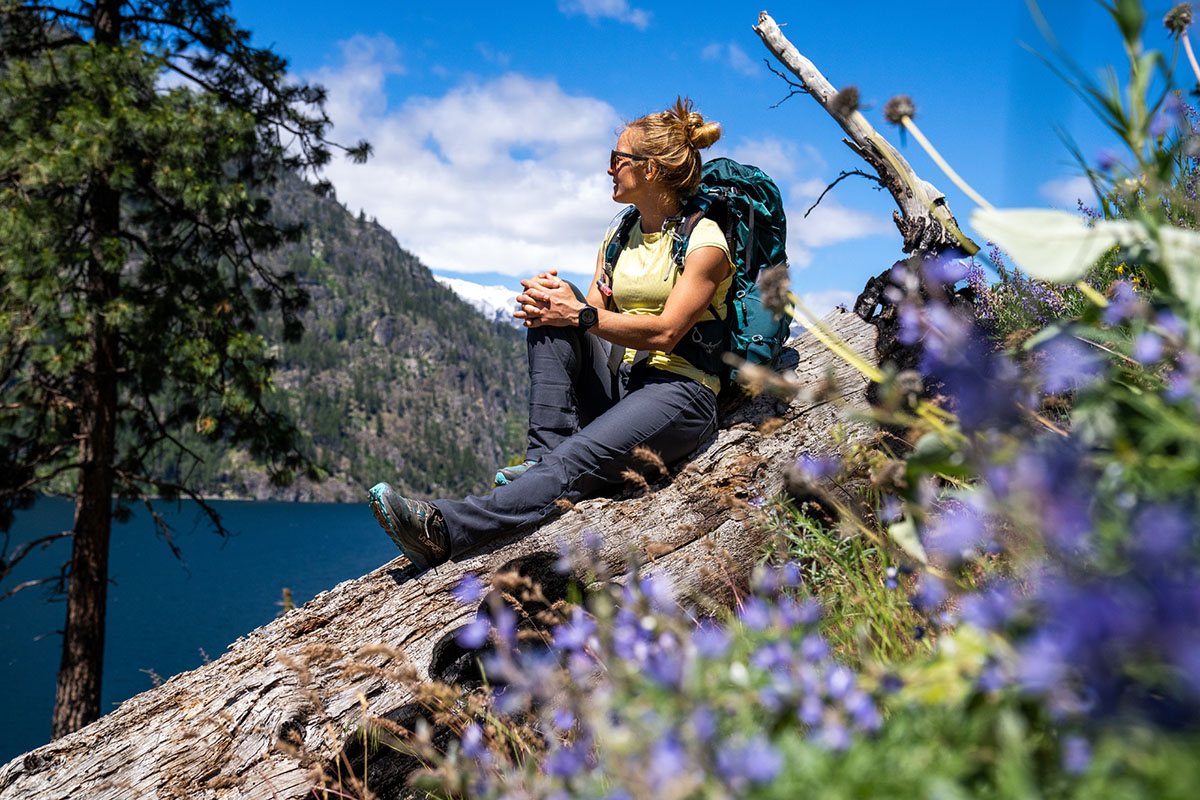 Location: Örnsköldsvik, Sweden
Popular products: Greenland, Vidda, and Abisko
What we like: A growing lifestyle brand that makes durable and hardwearing products.
What we don't: Pricey, heavy, and sometimes overly technical looks.
Fjällräven started in 1960 as a backpack company, and the brand's Kanken packs and bags remain a mainstay in their lineup to this day. However, the Swedish brand has grown significantly since its inception and is now equally lauded for its collection of upscale hiking apparel. From winter jackets to down parkas, hiking pants, and trekking tights, Fjällräven's products are stylish, durable, and highly capable in mountain environments.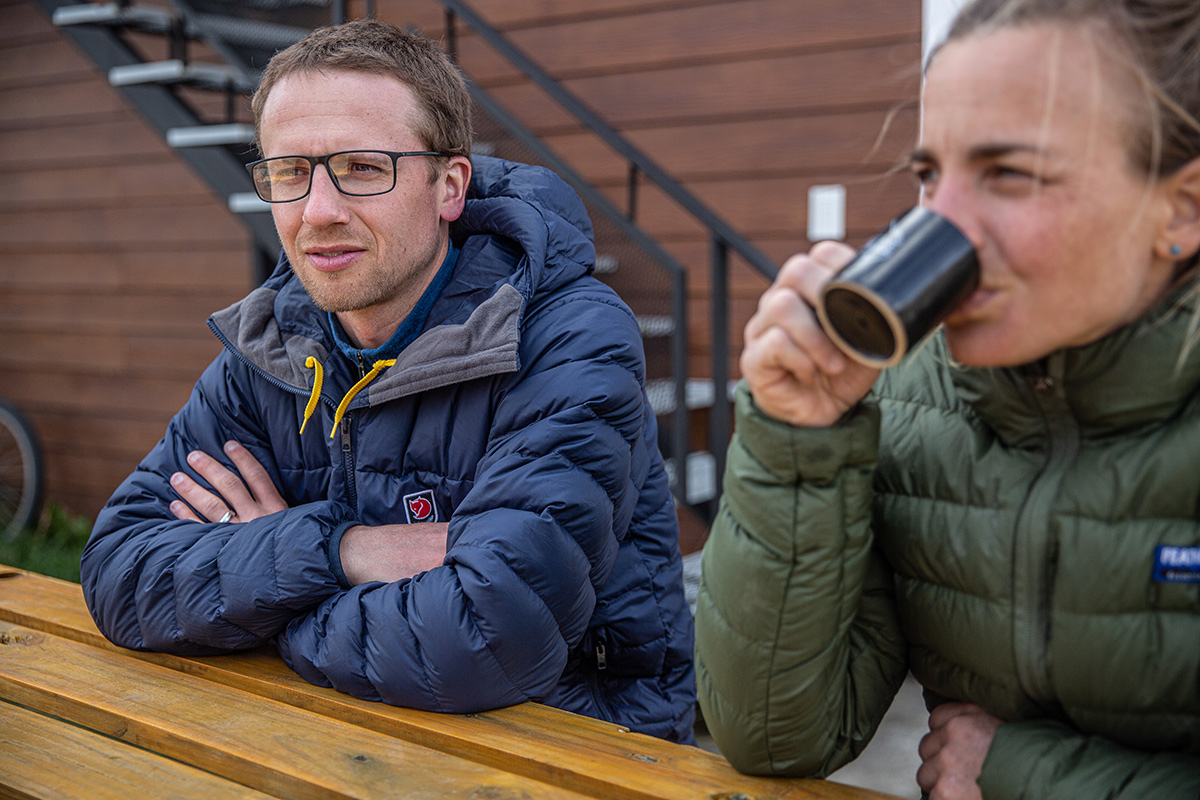 We can't discuss Fjällräven without mentioning their signature and hardwearing G-1000 fabric, which they use throughout most of their lineup and consists of 65 percent polyester and 35 percent cotton. Cotton often gets a bad rap in the outdoor apparel world for its inability to wick moisture (which can lead to hypothermia when you work up a sweat), but we've found that Fjällräven's blend is entirely functional, and you can apply their Greenland Wax for better water resistance. As with Kuhl above, some might find the looks a bit polarizing, but we personally like the unique fabrics and robust constructions.
Location: Freeport, Maine
Popular products: Sweater Fleece and 850 Down Sweater
What we like: Well-made clothing that nicely transitions from the outdoors to around town.
What we don't: Not widely available outside of the East Coast.
Like Outdoor Research above and Eddie Bauer below, L.L. Bean is prominent in one specific area of the country: the Northeast. The company was founded in the early 1900s in Freeport, Maine, and originally sold only a single product: their legendary duck boots, which remain a cornerstone in the lineup today and come in a wide variety of styles, colorways, and heights. However, they quickly evolved into a ubiquitous lifestyle brand that makes everything from down jackets to sweaters, fleeces, baselayers, flannel-lined jeans (a personal favorite), sleepwear, hiking boots, and much more.
L.L. Bean nicely toes the line between casual and performance, although most of their products are best suited for activities like camping and hiking rather than technical backcountry pursuits (think cozy cabin trips, fall hikes, mild-weather snowshoeing, etc.). Availability is another downside for some, as their products are only sold in-store and through their website, with most of their retail locations focused on the East Coast. But it's hard to knock the styling and all-around appeal, which is why you're bound to see plenty of L.L. Bean gear on the trails and around town in places like Connecticut, Maine, Vermont, and New Hampshire.
Location: Salt Lake City, Utah
Popular products: First Light, Mission, and StormLine
What we like: A new but fairly impressive lineup of backcountry-ready shells and insulation. 
What we don't: A narrower climbing/backcountry skiing focus than many of the brands above.
Patagonia founder Yvon Chouinard started another company in the late 1950s, this one dedicated to producing climbing hardware: Chouinard Equipment. A few decades later, the company filed for bankruptcy, and Black Diamond was born. The brand still focuses much of its efforts on climbing equipment—including their cornerstone Camalot series—but in 2013, they jumped into the outdoor apparel scene in a big way. Since then, the collection has grown considerably and consists of a fairly impressive lineup of quality shells and insulation, as well as baselayers and accessories like hats and gloves.
Much of Black Diamond's apparel has a climbing/backcountry skiing focus, which makes sense given the brand's background. That said, there are a few crossover pieces that work well for daily wear, including the StormLine Stretch rain shell. We also like their in-house BD.dry waterproofing membrane (used in the StormLine), which isn't as impermeable as Gore-Tex but nicely balances protection, mobility, and breathability and keeps costs low (the StormLine comes in at $170). BD still has a ways to go in matching the long-standing and venerable reputations of brands like Rab and Arc'teryx, but their progress thus far has been promising.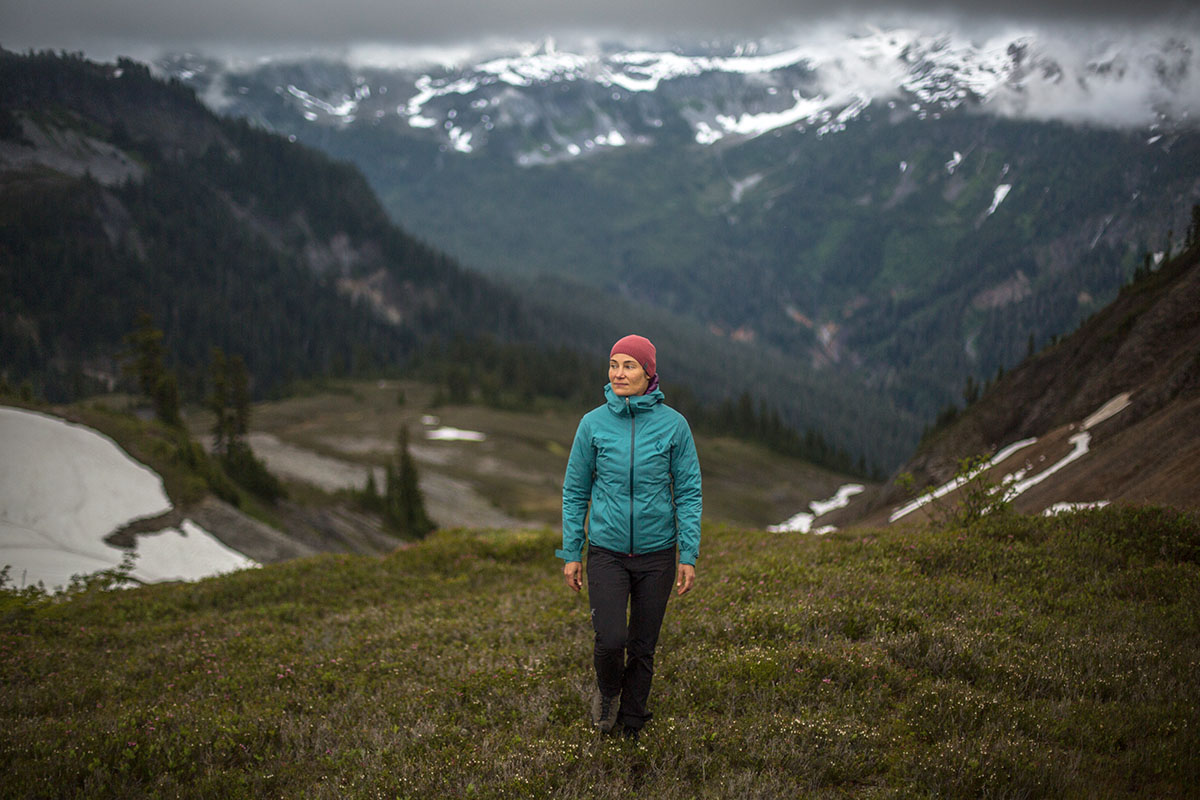 Location: Lysaker, Norway
Popular products: Trollveggen, Lofoten, and Falketind
What we like: Arc'teryx-level quality and performance.
What we don't: Expensive, technical, and limited availability in the U.S.
Not many brands can hold a candle to Arc'teryx in terms of outright quality or performance, but Norway-based Norrøna comes pretty darn close. Their hardshell lineup is particularly well executed, including the flagship Trollveggen and ski-focused Lofoten. The Trollveggen competes with Arc'teryx's top-end Alpha SV in a big way, with an alpine-ready Gore-Tex Pro construction, burly 70-denier face fabric, helmet-compatible hood, oversized pit zips, and even a secondary main zipper to accommodate thicker midlayers underneath. The Lofoten is a similar story, boasting excellent mobility, coverage, and protection, the same creative venting measures, and high-quality materials with a keen attention to detail.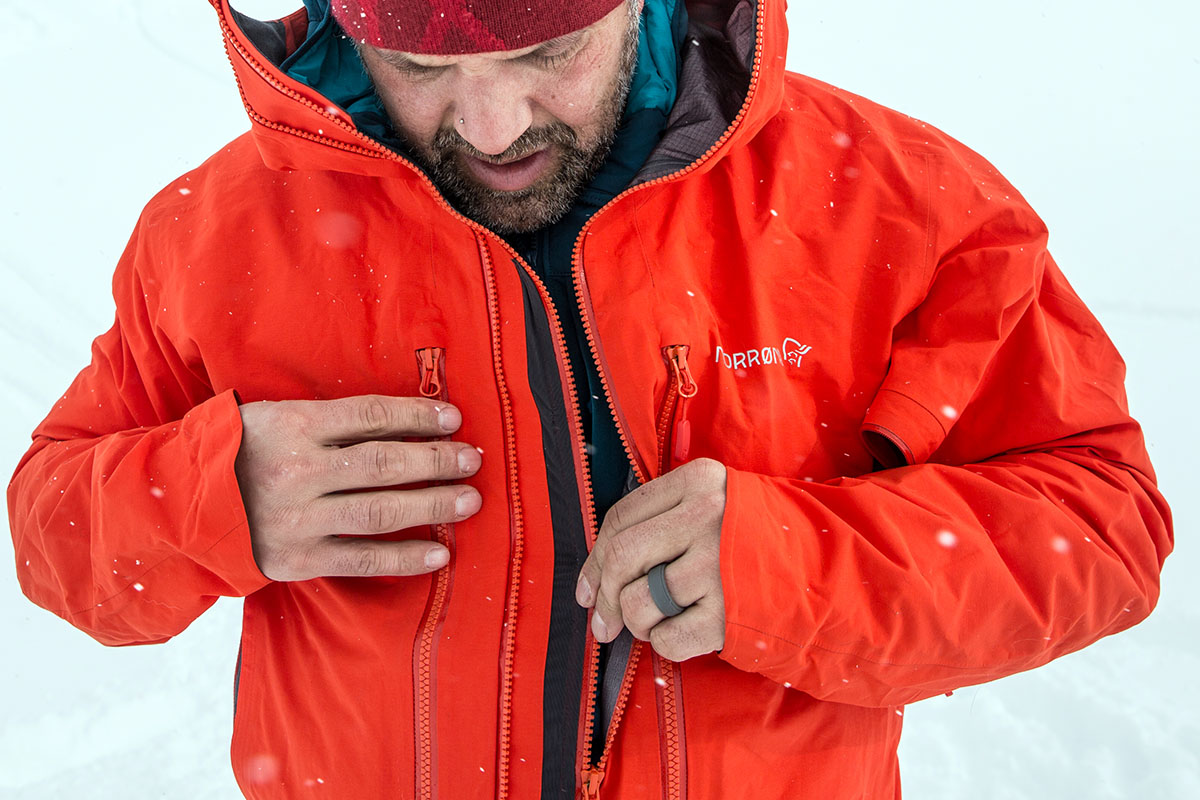 Like Arc'teryx, Norrøna focuses most of their efforts at the highly technical end of the spectrum, which also translates to steep price tags (the Trollveggen and Lofoten check in at $789 and $799 respectively). Both collections do include several cheaper options with downgraded membranes, shell fabrics, and other stylistic differences, but the Gore-Tex Pro-equipped models have proven to be stalwarts in truly rough and rowdy conditions. Additionally, availability is a little limited in the U.S. compared to many of the brands above (Arc'teryx included), although a few reputable online retailers, including Backcountry and Evo, carry a healthy selection. All told, if your outdoor goals include serious alpine and backcountry objectives, it's worth having Norrøna on your radar.
Location: Salt Lake City, Utah
Popular products: Fuego and Teca
What we like: Retro styling and clear commitment to "doing good."
What we don't: Not a true performance brand and some don't love the bold looks.
Cotopaxi began manufacturing clothing in 2014, but founder Davis Smith had been dreaming up the socially minded outdoor brand for years. After spending much of his childhood living in impoverished regions of Central and South America, Smith committed to creating a brand centered around giving back, and Cotopaxi does a lot of that today. The company's efforts range from sustainably sourcing materials to allocating 1 percent of annual revenue to their namesake foundation, which focuses on awarding grants to humanitarian organizations and other nonprofits. Cotopaxi is also a certified B Corp and climate neutral-certified, working to measure, offset, and reduce emissions and minimize their overall impact on the environment (for reference, their "Gear for Good" motto is featured on much of their clothing and accessories).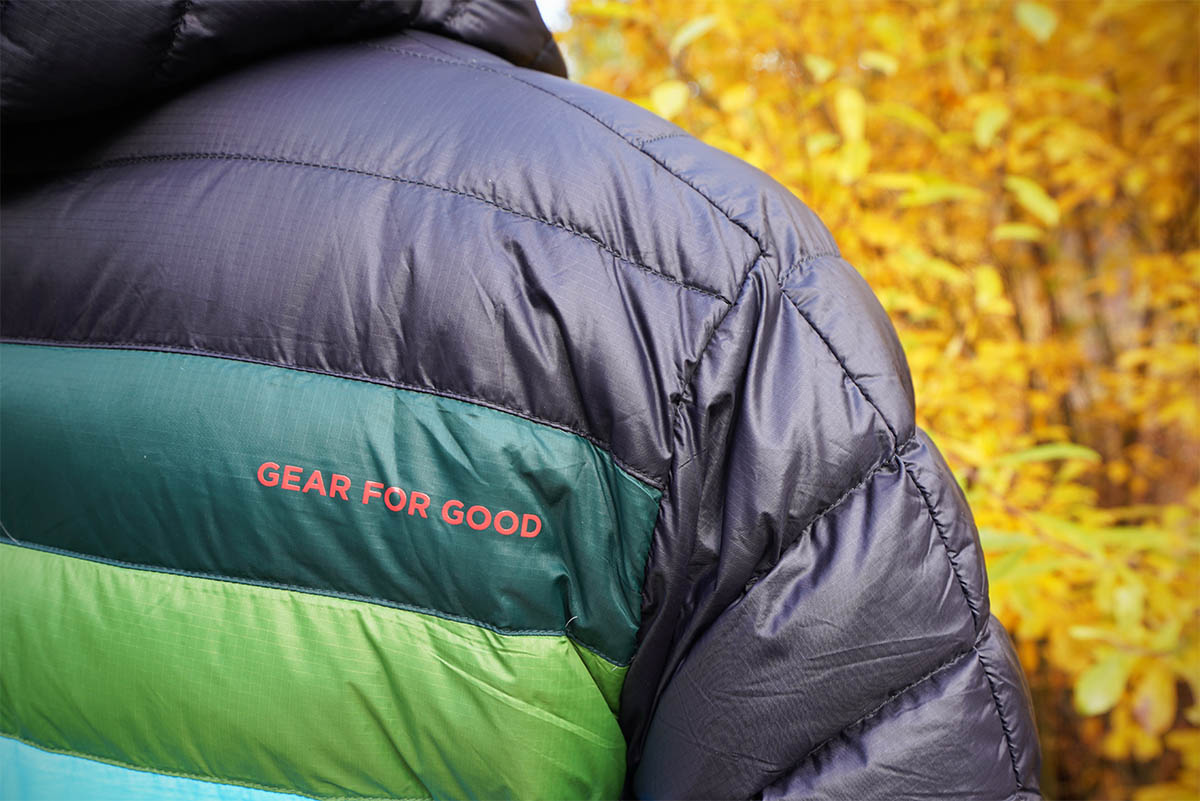 In addition to their ongoing efforts related to sustainability and social stewardship, Cotopaxi is known for their distinctive retro styling, with vibrant colorways and striped patterns that set them apart from the competition. Their Fuego down jacket and Teca Calido windbreaker are two particularly popular offerings, with fun looks and quality materials that both perform well for casual outdoor use and look good around town. However, keep in mind that Cotopaxi isn't a technical brand, and those looking for specialized gear for long and demanding mountain missions should instead check out companies like Arc'teryx, Mammut, or Rab. And some will find the aforementioned styling to be overly flashy, but that's purely a matter of preference, and we personally like how much Cotopaxi's designs stand out.
Location: Oslo, Norway
Popular products: Lifa Stripe Crew, Odin 9 Worlds, and Verglas
What we like: Technical in-house fabrics and proven waterproofing tech.
What we don't: Bold branding can be a little polarizing; limited availability in the U.S.
Founded in 1877 by sea captain Helly Hansen to stay protected from the harsh Norwegian elements, the namesake brand remains an irrefutable leader in technical materials and waterproofing tech. Their Lifa fabric is a longtime favorite and featured in many of their leading baselayers, combining excellent comfort and moisture-wicking capabilities for active use. For technical mountain missions, their Helly Tech waterproofing membrane is similarly well executed and stacks up well to Gore-Tex in all-around performance. We've been particularly impressed by their Odin 9 Worlds 2.0 hardshell, which boasts the top-end "Professional" version of the membrane along with a robust, 70-denier face fabric for stalwart protection in rough and rowdy weather—all for around $350 less than Arc'teryx's similarly built Alpha SV mentioned above.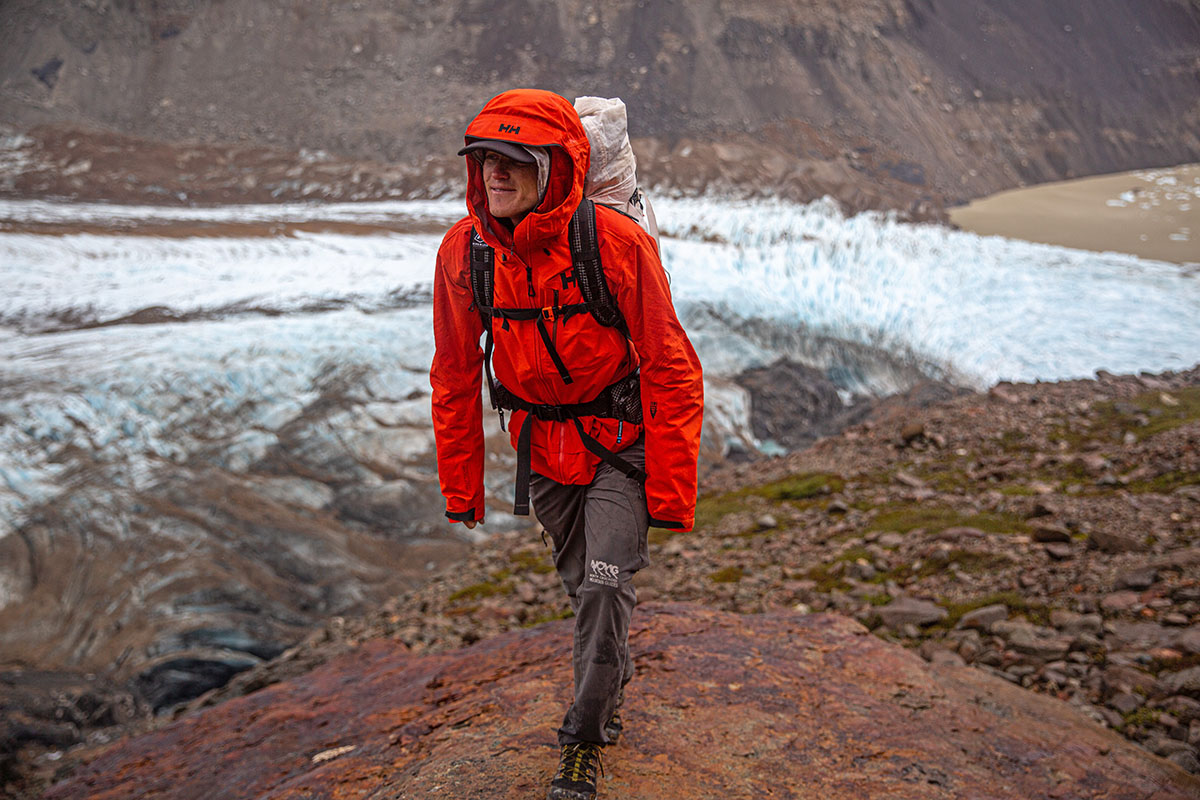 Helly Hansen has become the de facto brand for ski professionals and patrollers all over the world and is well loved among lifties, guides, and other serious mountain-goers who need the top-notch performance. True to their roots, the brand has also retained a quality selection of sailing gear and apparel that's similarly performance-ready. The biggest downside, in our opinion, is the bold branding on most of their pieces, which creates a bit of a polarizing look and makes their outerwear less everyday-friendly than much of the competition (their casual offerings are also fairly limited). Finally, like Rab and Norrøna above, Helly Hansen has less of a presence in the U.S. market than competitors like Patagonia and Arc'teryx, although we've rarely had problems tracking down their popular styles—even during peak ski season.
Location: Richmond, California
Popular products: Ghost Whisperer/2 and Stretchdown
What we like: A growing collection of capable shells and snow gear.
What we don't: Innovation and quality were lacking for a bit, but they seem to be back on the rise.
Mountain Hardwear fell off the radar for some time, but they've made notable inroads of late in both quality and sustainability, and we think their current lineup shows a lot of promise. Most notably, the company stands out for their premium down products and growing fleet of Gore-Tex shells and snow gear. The latest Ghost Whisperer is a shining example: The original model helped define the ultralight down jacket category, and the latest "/2" carries the torch with a sub-9-ounce weight, excellent packability, healthy dose of high-quality down, and functional feature set. For serious outdoor adventurers committed to traveling fast and light, it remains a top pick year after year (and MH also offers an even lighter UL version).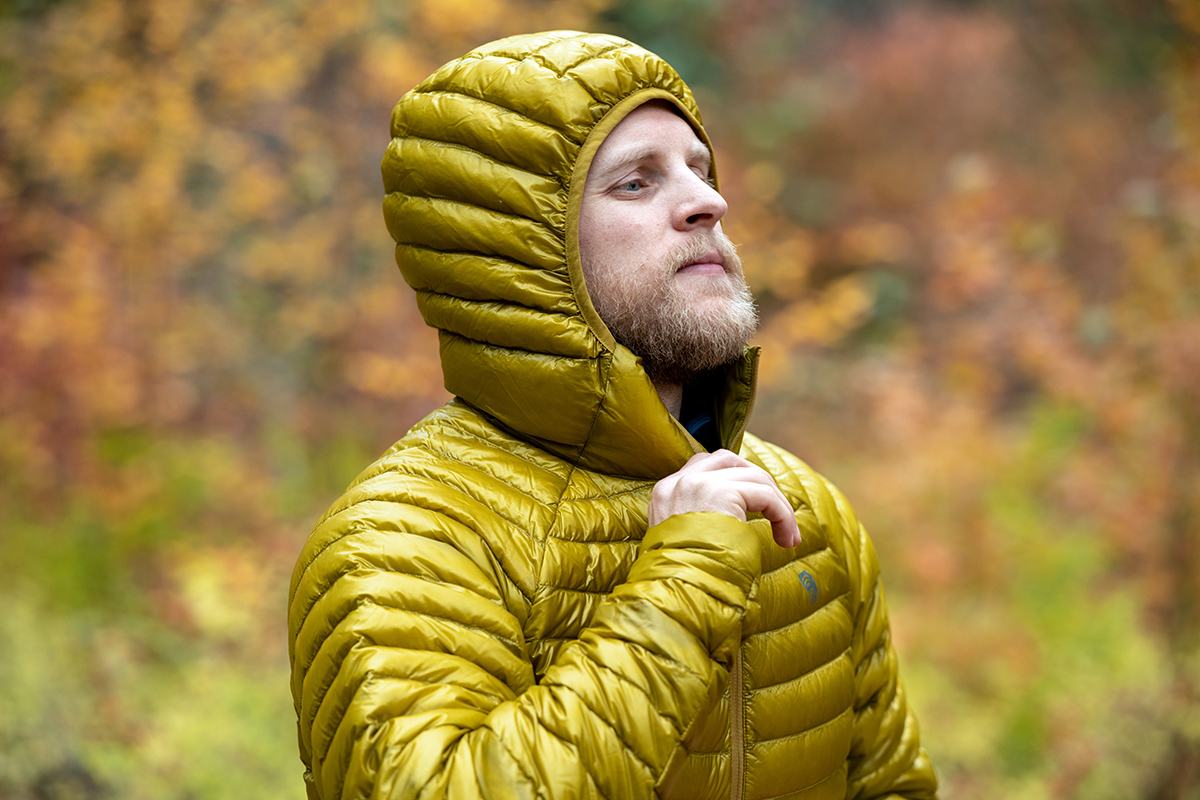 On the hardshell front, the brand's Exposure/2 collection—which ranges from the minimalist Paclite to the premium Gore-Tex Pro—nicely balances protection and weight, and their ski lineup also incorporates Gore's proven membranes. Further, we appreciate the brand's ever-growing focus on sustainability, highlighted by responsibly sourced down and recycled materials in many of their new and updated offerings. All in all, this brand is definitively on the rise, and we're excited by their recent progress. 
Location: Bellevue, Washington
Popular products: MicroTherm and CirrusLite
What we like: A storied mountain brand with over 100 years of experience in the industry.
What we don't: Popularity has waned over the years.
Like Outdoor Research, Eddie Bauer is a staple in the Pacific Northwest. Founded in 1920 as a tennis shop in the back of a local hunting and fishing outfitter, the company quickly evolved into a committed outdoor brand (founder Eddie Bauer patented the first quilted down jacket in 1936). Since then, the company has outfitted many defining expeditions across the world, including early summits of K2 and Mt. Everest throughout the 1950s and 1960s. Today, their lineup runs the gamut from hiking boots and accessories to insulated jackets, rainwear, winter parkas, and more.
Like The North Face, Eddie Bauer offers standout products at the technical end of the spectrum and has a fairly large casual following, but they aren't very popular among the average outdoors-goer. That said, we've been impressed by their down products in particular, including the MicroTherm series that uses premium 800-fill down and incorporates performance features like stretchy side panels and interior stash pockets for items like gloves or goggles. All in all, Eddie Bauer seems to be making a push to widen their appeal, and we're eager to continue following their progress.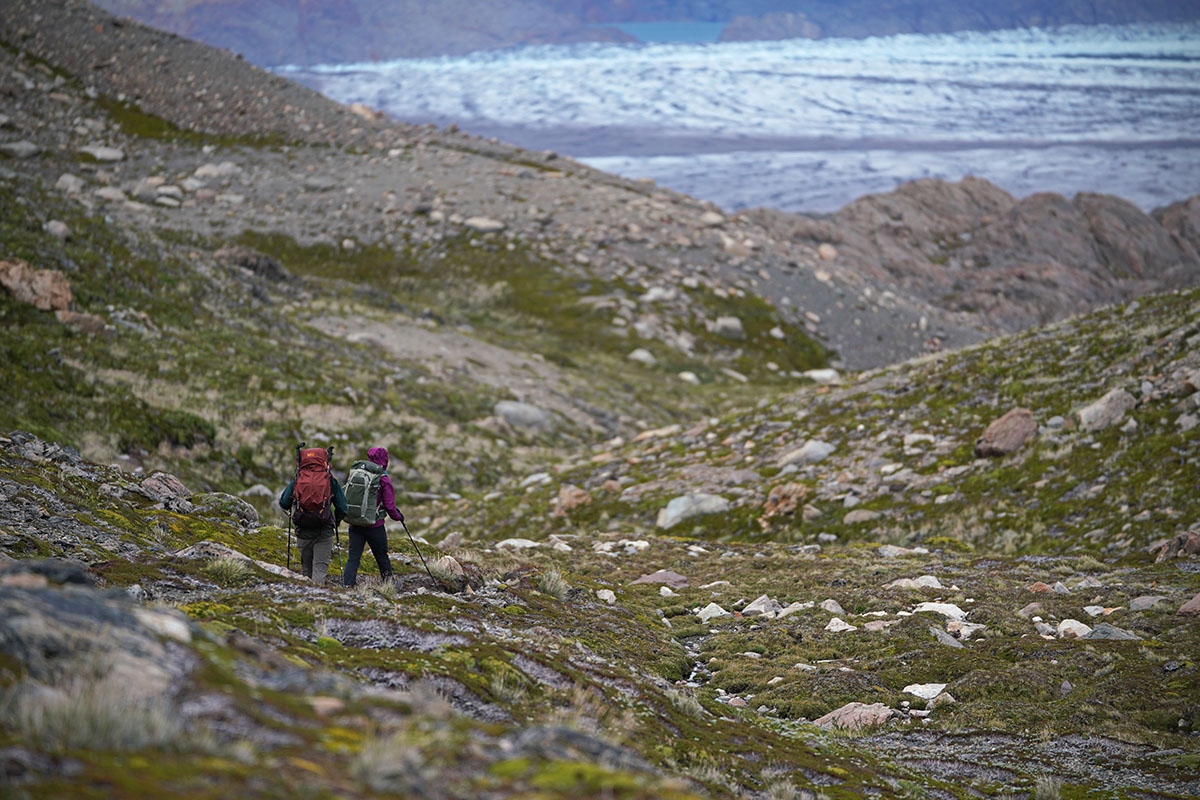 Location: Osaka, Japan
Popular products: Plasma 1000 and Versalite
What we like: A leader in the ultralight insulation and rainwear markets.
What we don't: Lacking in everyday appeal.
Unlike the brands above, Japan-based Montbell appeals to one very niche area of the market: the ultralight (UL) crowd. A leader in the fast-and-light category, Montbell is known for their ultra-premium down products (including the 1,000-fill-power Plasma series) and ultra-thin shells (like the 10-denier Versalite rain jacket). The net result is remarkably low weights across the board, with the Plasma 1000 Down Jacket checking in at a scant 4.9 ounces and the Versalite at 6.4. Compared to the rest of the market, those numbers are nearly unmatched.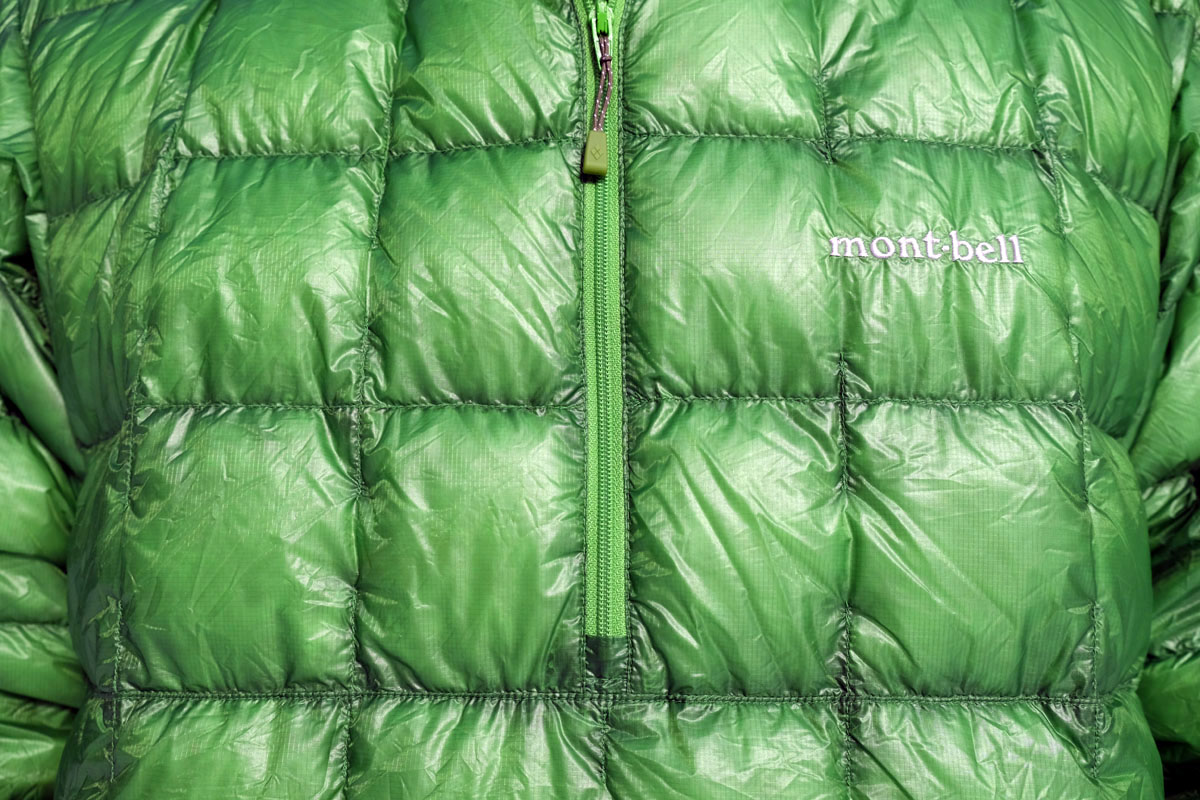 Unfortunately, cutting weight often comes with compromises, and the main sacrifice here is everyday appeal. In other words, these are targeted pieces that won't hold up to regular wear, and the styling is decidedly technical (we recommend reserving them specifically for hardcore adventures when weight and packed size matter most). But if you're a thru-hiker or committed alpinist looking to shave ounces, Montbell products are often priced surprisingly well given the level of performance. 

Where to Buy Outdoor Apparel
It's incredibly easy to shop online in 2023, with a variety of gear retailers and manufacturers carrying most of the brands above. Backcountry excels in the outerwear market in particular, with a wide selection of brands and available colorways and sizes (as well as free standard shipping on orders over $50). REI Co-op is another great place to shop—both in store and online—and offers a number of benefits and discounts to members throughout the year. Additionally, many of the companies above have modern websites that allow you to access their full collections, including Patagonia, Arc'teryx, Outdoor Research, The North Face, and more (and as we mentioned, brands like Eddie Bauer and L.L. Bean aren't sold anywhere else). Finally, we always recommend supporting your local gear shop when possible, and it's especially nice to try the items on in person to nail the fit.
Back to Our Top Clothing Brands  See Our Hiking Gear Reviews
Read More From Switchback Travel