For those visiting Queenstown, hiking is a great way to stretch your legs, see the famous South Island scenery, and spend far less than you would on any of the area's many adrenaline activities. A number of trails depart directly from Queenstown, from easy lakeside strolls to the challenging trek up Ben Lomond. The following are the Queenstown's top trails with a custom hiking map for each.
 
1. Sunshine Bay Walk (map)
Time: 45 minutes–1 hour return
Difficulty: Easy
Start/Finish: Glenorchy Road (1 km southwest of the Fernhill roundabout)
Summary: A short and gentle lakeside path meanders through native bush until reaching the jetty at Sunshine Bay. This is a great walk for families and those looking for a quick breath of fresh air.
 
2. Tiki Trail to Skyline Gondola (map)
Time: 1–2 hours return
Difficulty: Easy
Start/Finish: Central Queenstown/Skyline Gondola
Summary: The Tiki Trail runs from the base of the Skyline Gondola through native forest to the summit of Bob's Peak. The upper section joins the Skyline access road before reaching the famed viewing deck over the Queenstown area. For tired legs, the gondola ride is $14 one way and $25 round trip.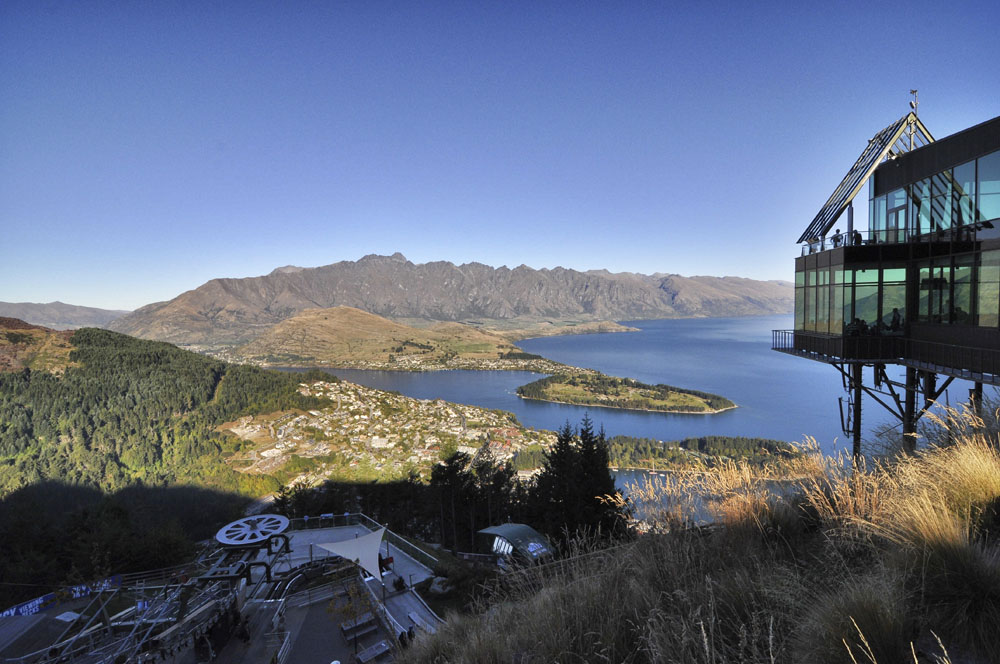 3. Frankton Arm Walkway (map)
Time: 2­–3 hours return
Difficulty: Easy
Start/Finish: Central Queenstown/Park Street
Summary: This flat and wide track skirts the lakeshore between Queenstown and nearby Frankton with excellent views of the Remarkables and the Kelvin Peninsula. The walkway is popular for walking and biking: walkers should remember to stay to the left.
 
4. Queenstown Hill "Time Walk" (map)
Time: 2–3 hours return
Difficulty: Moderate
Start/Finish: Central Queenstown/ Belfast Terrace.
Summary: This short and steep track climbs 500 meters to the summit of Te Tapunui, or Queenstown Hill. The top has a sweeping panorama of the Remarkables, Lake Wakatipu, and the Kawarau River. The "Time Walk" moniker comes from the six information panels along the way featuring important eras in Queenstown history.
 
5. Ben Lomond Track
 (map)
Time: 6­–8 hours return
Difficulty: Challenging
Start/Finish: Central Queenstown/Skyline Gondola
Summary: Ben Lomond is one of the tallest peaks in the Queenstown basin and the summit offers some of the region's most powerful views. This full-day hike passes near the top of the Skyline Gondola (reached via the Tiki Trail or gondola ride); from there it's 6–8 hours return to the Ben Lomond summit (1,748 m). On clear days the views stretch all the way to Mt. Aspiring and beyond. And the Skyline Bar at the top of the gondola is perfect for a celebratory drink on the way down.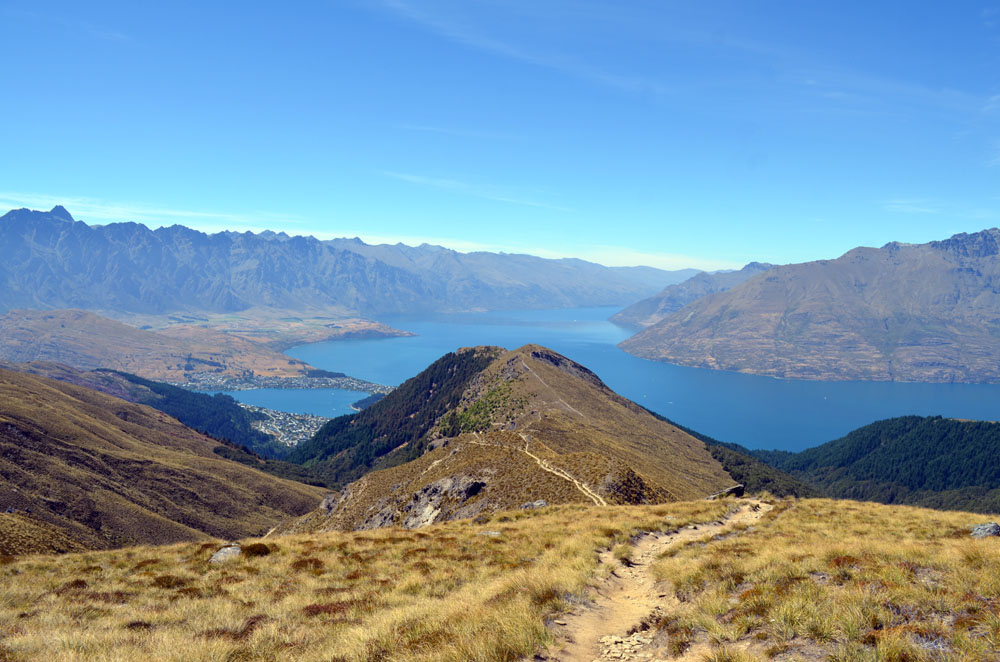 Learn More About New Zealand