Patagonia is one of the biggest names in outdoor gear and for good reason: In addition to being at the forefront of social and environmental stewardship in the industry, Patagonia exudes a painstaking attention to detail that's hard to match. With the holidays quickly approaching, we've hand-picked our favorite options from the brand's extensive collection, from accessories like hats and mittens to jackets, duffel bags, and more. The outdoor adventurer in your life can thank us later.
This article has been sponsored by Patagonia, but the picks and descriptions below were made independently and based on our experiences with and opinions of the products.

Our Team's Holiday Picks
Fanny packs are making a serious comeback, and Patagonia's Ultralight Black Hole Mini Hip Pack has quickly become a staff favorite. For just $35, the Black Hole Mini offers enough space for the essentials—phone, wallet, and keys—plus a few extras. And despite its diminutive size, the pack comes nicely equipped with a generous zippered pocket at the front, soft padding along the backpanel, and silicone/PU coatings for added assurance in wet weather. The Black Hole Mini also stuffs down into its own pocket for storage, making it a no-brainer to throw in a duffel for travel or a backpack for short outings from camp. All told, it's a good-looking and versatile design for replacing a purse, taking on a short hike, or carrying your phone and treats while walking the dog.
See the Ultralight Black Hole Mini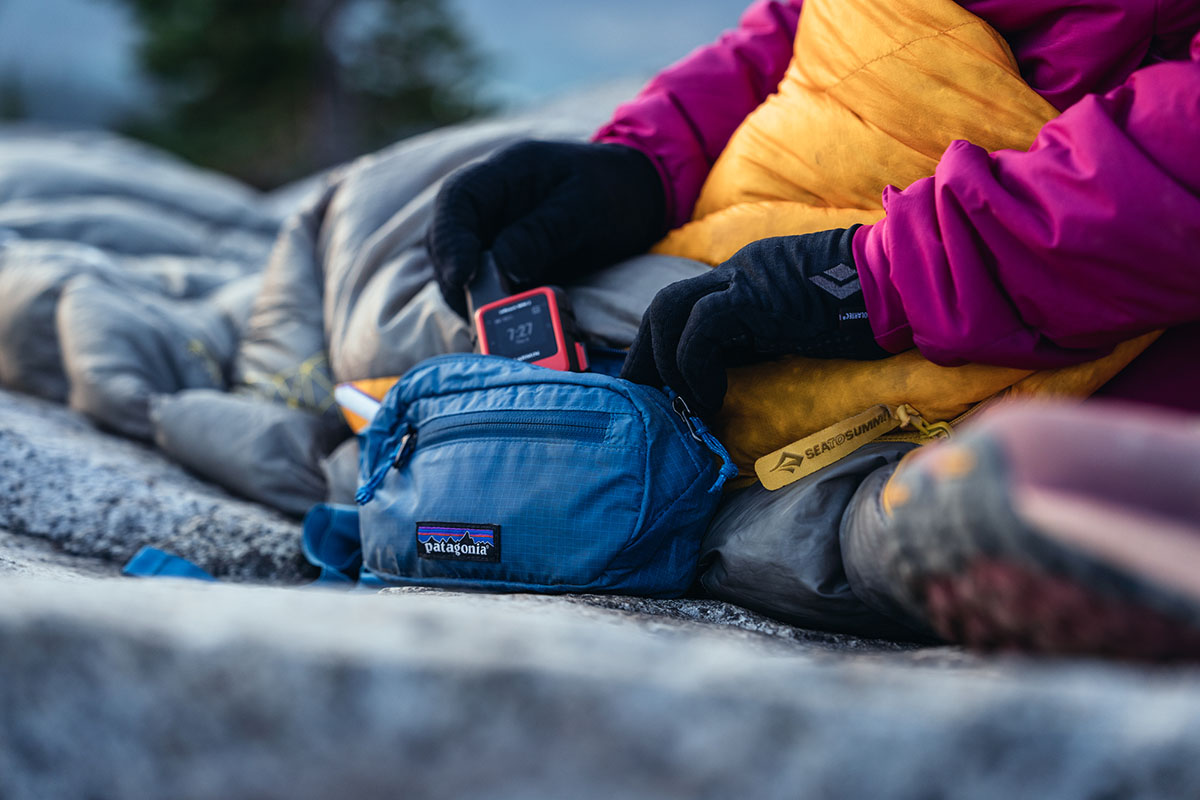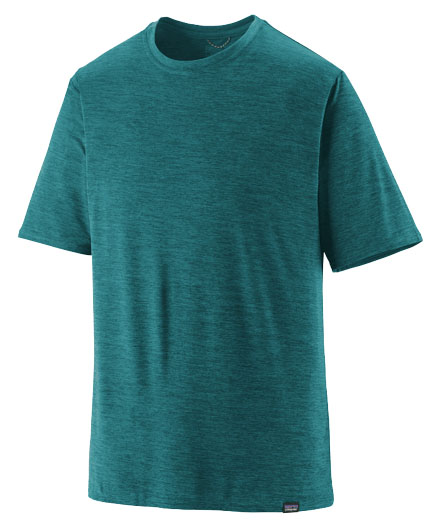 Most seasoned outdoor-goers know the dangers of wearing cotton when working up a sweat, and Patagonia's Capilene Cool Daily Shirt is a much more capable alternative at an approachable price. Made with a silky soft and breathable polyester jersey fabric, the aptly named Capilene Cool does an excellent job of wicking moisture and keeping you comfortable while hiking, backpacking, climbing, or any other activity that gets your heart pumping. Overall, the shirt has a very light and airy feel, dries quickly when wet, and nails the smaller details like set-in sleeves for better mobility, minimal stitching to prevent chafing underneath backpack straps, and a quality odor treatment to fend off stink. For added coverage and sun protection, we also love the Capilene Cool Daily Hoody that's great for summer outings on the trail or in the water.
See the Men's Capilene Cool Daily Shirt  See the Women's Capilene Cool Daily Shirt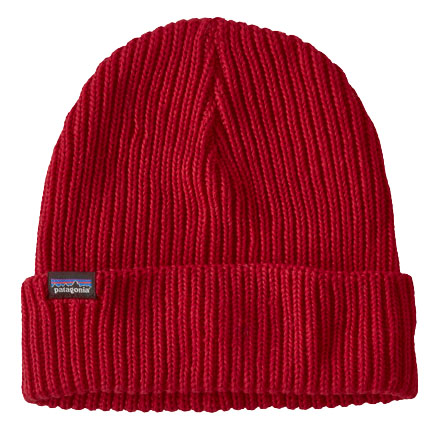 A quality beanie can go a long way toward keeping you cozy during the cold winter months, and Patagonia's Fisherman's Rolled Beanie is a crowd favorite. We're big fans of the styling: The rib-knit design is good-looking, low-profile, and stays securely in place with a snug but comfortable fit (it does loosen a bit over time, which is a good thing). Speaking of comfort, the polyester material is soft, doesn't itch, and has a good amount of stretch to it, which makes it easy to roll up the sides to achieve your desired look and fit. The cherry on top is the generous colorway selection (seven at the time of publishing), from deep green and tan to bright red and light blue. Added up, it's a classy and streamlined design that looks the part whether you're hitting the skin track or shoveling the driveway.
See the Fisherman's Rolled Beanie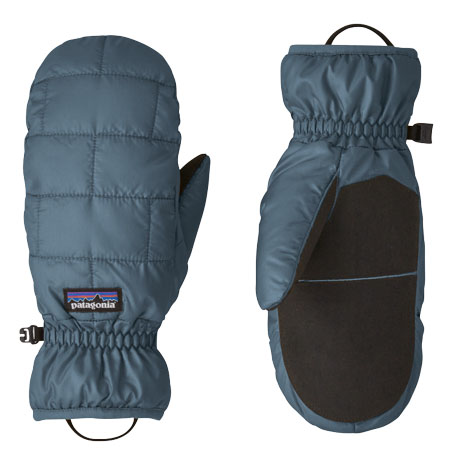 Patagonia's Nano Puff Mitts might look fairly unassuming, but don't be fooled: Just like the Nano Puff Jacket (Patagonia's best-selling jacket—ever), these mittens pack a serious punch. Starting at the outside, they're built with a water-resistant and windproof polyester shell with brick baffling to minimize cold spots and prevent the insulation from shifting around. Inside, the thick (60g) dose of PrimaLoft fill and cozy tricot liner effectively trap warmth while keeping bulk down. Tack on a lightweight feel, good dexterity (for a mitten, that is), and large pull tabs for getting them on and off, and the Nano Puff Mitts stand out as a remarkably cozy design for everything from daily use to cross-country or backcountry skiing. The rest of the Nano Puff lineup—including the jacket mentioned above, hoody, and vest—are all similarly well built and versatile.
See the Nano Puff Mitts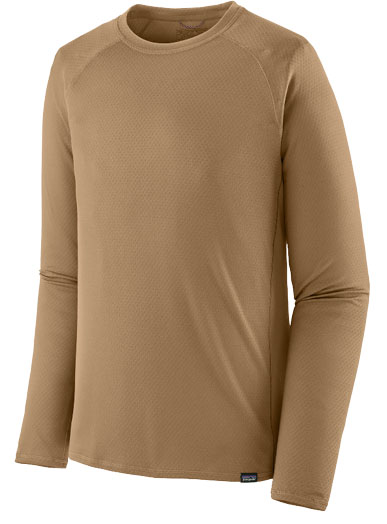 We covered Patagonia's Capilene Cool T-shirt above, and the Midweight Crew turns up the warmth dial with a thicker build and long sleeves for added coverage when the mercury drops. This piece has been our top-rated synthetic baselayer for multiple seasons thanks to its excellent long-term durability, solid warmth and moisture-wicking capabilities, and reasonable price tag (premium merino wool designs will run you around $20-$40 more). Other nice touches include elastic thumb loops for easily layering overtop, a slight stretch to the fabric for enhanced mobility, and a useful anti-odor treatment. Patagonia also sells matching bottoms for the same price, as well as a zip-neck version for $10 more. 
See the Men's Capilene Midweight Crew  See the Women's Capilene Midweight Crew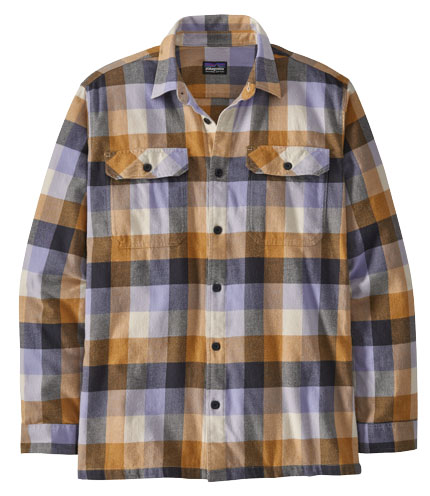 A quality flannel is a no-brainer in the fall and winter months, and Patagonia makes a darn good one with their Organic Cotton Midweight Fjord Shirt. The design is thick and extremely soft against the skin, and the versatile styling wears well for everything from around-town use to work and light hiking. Additionally, the colorway selection is very extensive, including 11 options for men and eight for women at the time of publishing, and comprises both solid and plaid options. It's certainly not a technical piece, but the takeaway is that Patagonia's casual offerings are just as competitive. 
See the Men's Fjord Flannel  See the Women's Fjord Flannel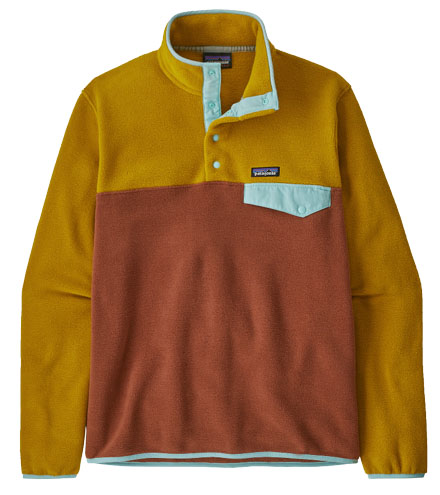 Patagonia's Lightweight Synchilla Snap-T is a longtime favorite and pretty much synonymous with the word "fleece." The trademark retro styling and namesake snap chest pocket make this piece an unmistakable classic, and the fleece itself is incredibly cozy and soft. The feature set is fairly basic (apart from the aforementioned pocket), but Patagonia paid attention to the smaller details with nice touches like spandex trim around the cuffs and hem, a stand-up collar, and an accommodating—but still flattering—fit that makes it easy to layer underneath. All in all, it's easy to throw on before heading out for a walk or bike ride and perfect for wearing out on the town after a day of skiing. Of note: The standard Synchilla Snap-T is thicker than the lightweight version here, but we've found the latter to be plenty warm for $10 less.
See the Men's Lightweight Synchilla Snap-T  See the Women's Lightweight Synchilla Snap-T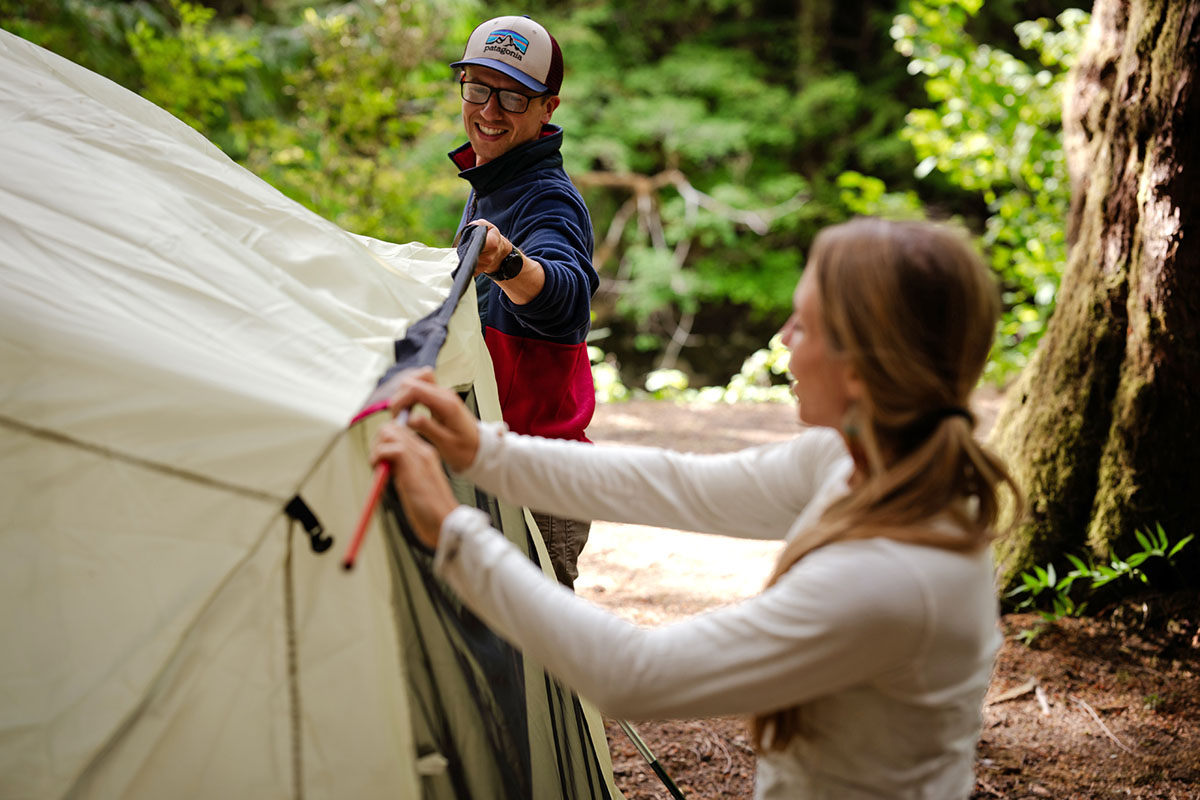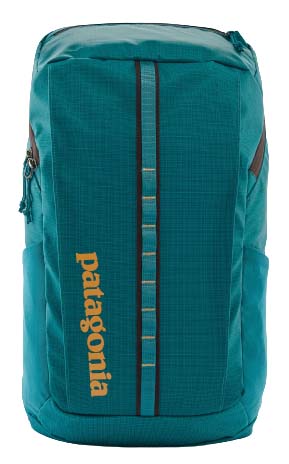 Patagonia's Black Hole collection is legendary, from the Ultralight Black Hole Mini fanny pack above to the extensive duffel offerings. The 25-liter pack here shares the core components of the rest of the lineup, which include excellent durability, an extremely hardwearing and weather-resistant exterior, and sleek looks that showcase Patagonia's keen attention to detail. We've been using a past version of the Black Hole pack for 4-plus years—for work, as a carry-on travel pack, and even for light hikes—and have been highly impressed by its versatility and functional organization both inside and out. For those looking for a dedicated travel pack, the Black Hole is also sold in 30- and 45-liter MLC (short for "maximum legal carry-on") variations that offer multiple carry options and thoughtful interior organization with the same toughness as the rest of the line.
See the Black Hole Pack 25L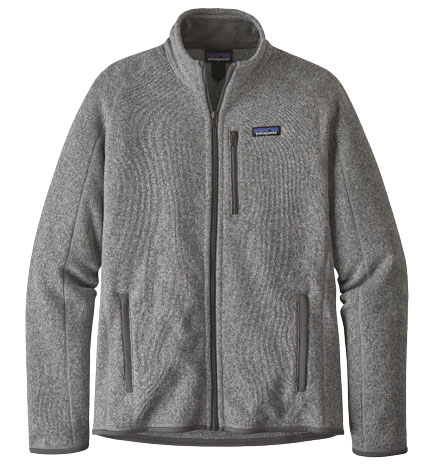 Patagonia has more fleece options than just about any other outdoor brand, ranging from the casual Synchilla Snap-T above to the performance Regulator (R) series. Sitting conveniently in the middle is the popular Better Sweater, which can be worn for anything from daily wear to light outdoor activities (it's a great midlayer for resort skiing). Most of the colorways feature a muted heathered-knit aesthetic—earning the "sweater" in the name—but the Better Sweater tacks on a lot of practical additions compared to your standard cardigan, including interior and exterior pockets and an easy-to-launder polyester build that's 100% recycled. If you're in the market for an everyday fleece, the Better Sweater is a time-tested and good-looking option. Given the popularity of the design, it's also offered in hoody, 1/4-zip, and vest styles.
See the Men's Better Sweater Jacket  See the Women's Better Sweater Jacket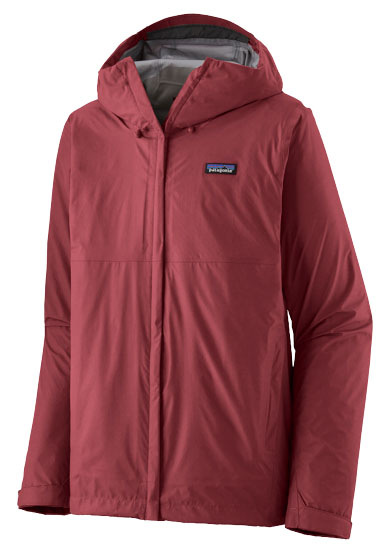 Patagonia dominates certain categories, and rain jackets is one of them. From their well-rounded collection, the aptly named Torrentshell stands out for its effective balance of protection, sleek styling, and price. Starting with protection, the jacket's hardshell-like 3-layer construction is highly reliable in inclement weather and stands up well to frequent use. The interior also boasts a tricot lining that's relatively soft against the skin and limits the clammy feeling typical among sub-$200 rain jackets. In testing, we found all the materials and components have a very solid and reliable feel, and the sleek styling belies the $179 price tag. Simply put, you'd be hard-pressed to find a better-made, better-looking, or more trustworthy shell for less.
See the Men's Torrentshell 3L Jacket  See the Women's Torrentshell 3L Jacket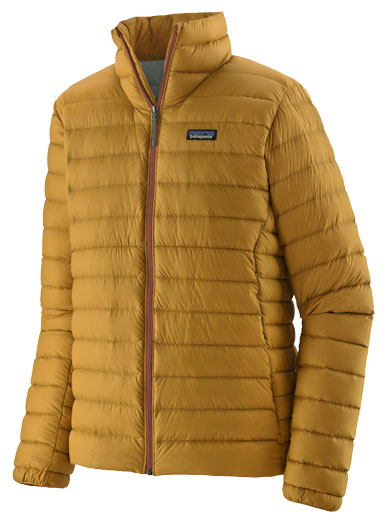 The down jacket market runs the gamut from performance to casual and everything in between, but you won't find a more versatile option than the Patagonia Down Sweater. With 5 ounces of lofty 800-fill-power down (for the men's version), the jacket is light and packable enough for backpacking and travel yet offers enough warmth to use as a midlayer for skiing. In addition, it looks great for everyday use—few outdoor companies can match Patagonia in crossover appeal—and is available in a ton of sizes (up to 3XL for men and XXL for women) and colorways, including a couple fun two-tone options. And like the other designs here, the Down Sweater is incredibly well built and sustainably minded, including a shell made from recycled fishing nets. All told, it's a highly versatile piece that can play the part for winter commuting, summertime camping, and everything in between.
See the Men's Down Sweater  See the Women's Down Sweater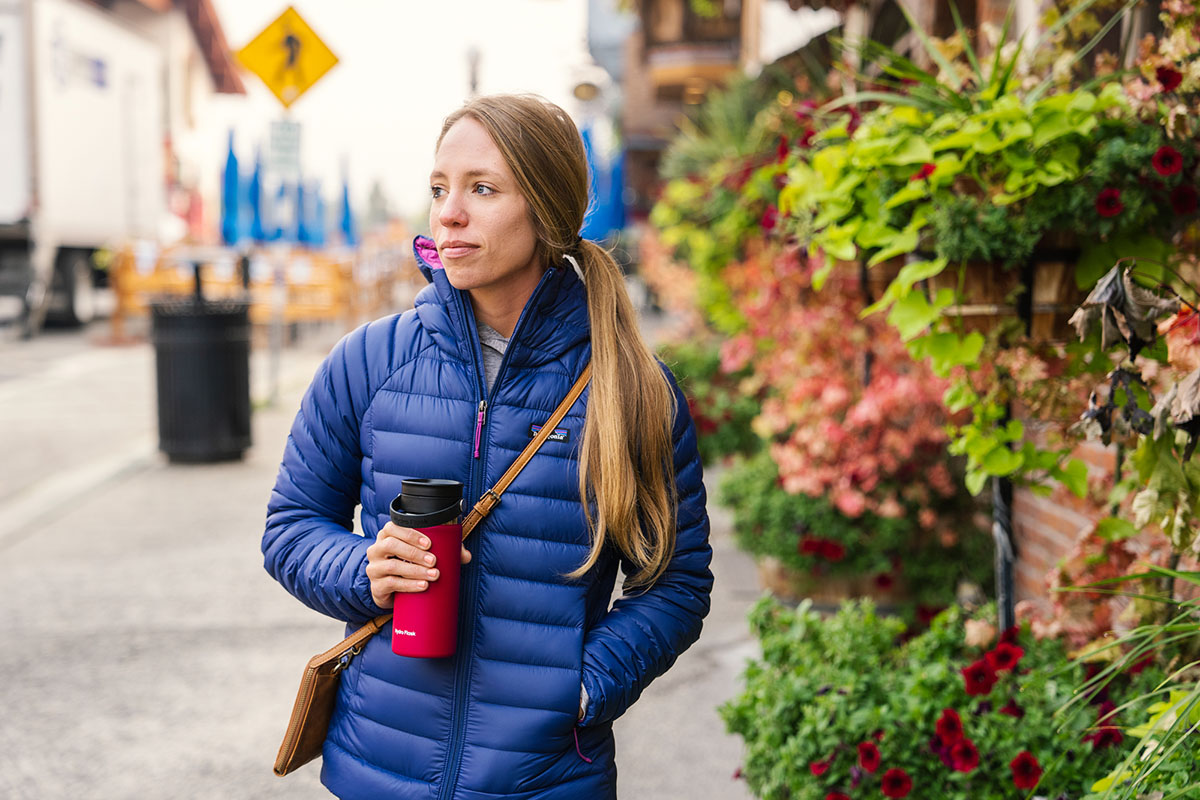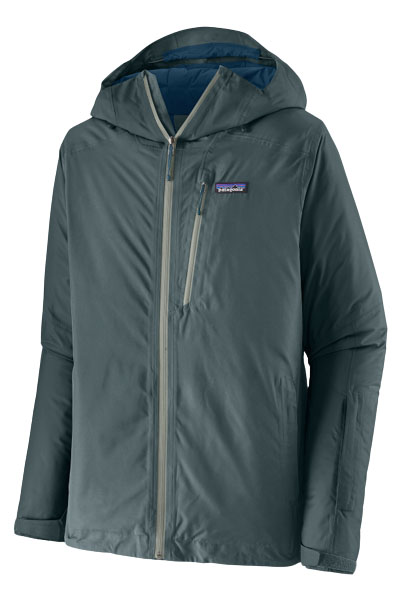 Last but not least, Patagonia's ski jackets are some of the best on the market, and we'd be remiss not to include one here for those willing to splurge. The Insulated Powder Town is their core resort piece and offered in multiple styles: a standard (uninsulated) shell, insulated jacket, and 3-in-1 design. We've included the mid-range insulated model here, which is quite warm with 80-gram synthetic (40g in the sleeves) and includes thoughtful touches like a drop-in interior pocket for goggles and a soft taffeta lining. We've also been impressed by Patagonia's in-house H2No waterproofing, and the adjustable hood and powder skirt do a nice job sealing out the cold and wet. For days lapping the resort, it's a cozy and well-executed option.
See the Men's Powder Town  See the Women's Powder Town
How to Shop Patagonia's Holiday Selection
There are a few ways to shop Patagonia's collection, and the easiest for most will be online. The brand's website is very modern, easy to use, and has a helpful chat feature that allows you to connect with a sales representative in real time with any questions that come up. We've used the chat function more times than we can count for things like specs and fit recommendations and have always found the staff to be helpful, informative, and prompt. Patagonia also has several locations throughout the U.S. (you can see a list of stores here), and many outdoor shops—from giants like REI Co-op to local outfitters—sell Patagonia gear and apparel. If you buy through Patagonia directly either online or in one of their retail locations, you'll get the benefit of their Ironclad Guarantee, which allows you to return any purchased item for a repair, replacement, or refund if you're not 100% satisfied (you may receive merchandise credit if the product is over a year old).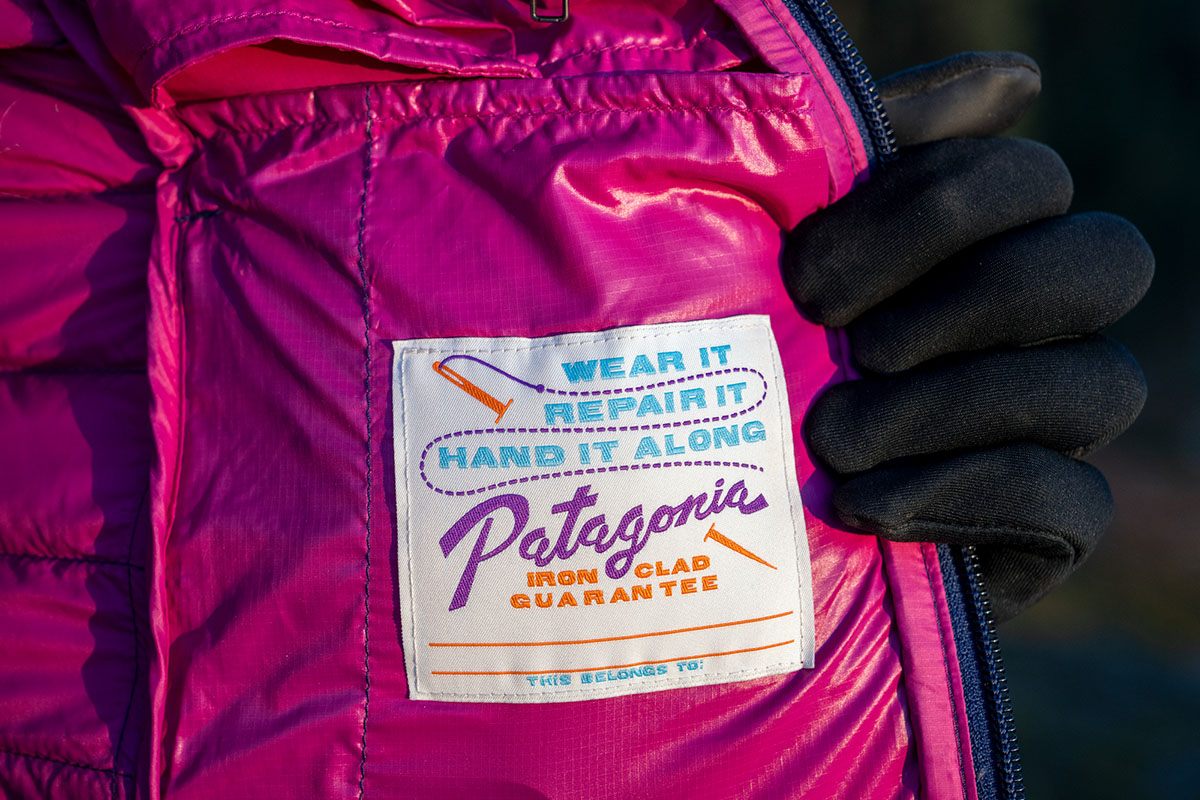 A Note on Patagonia's Worn Wear Program
As we touched on above, Patagonia is an irrefutable leader when it comes to sustainable practices and environmental stewardship. In line with that ethos, they offer a wide selection of used gear and apparel through their online Worn Wear program. To qualify for trade-in, items must be "completely functional and in good condition," and Patagonia is very transparent about the quality of each piece (most are in either "excellent" or "great" condition). They always have a wide selection available, and even clothing that's been minimally worn—or not at all—will save you a substantial chunk of cash compared to purchasing the same item new. All told, we're big proponents of buying used whenever possible, and Patagonia's Worn Wear program makes it easy to cut down on waste without compromising on quality.
Shop Patagonia's Collection
Read More From Switchback Travel