Arc'teryx's Konseal approach shoe lineup ranges from the minimalist LT ("lightweight") for fast-and-light pursuits to the burly, hiking-focused AR ("all round"). We put the latter version through its paces in Patagonia and found it to be noticeably overbuilt for most applications. While it's a good match for guides and alpine climbers hauling heavy loads up technical terrain, the AR is far too stiff for most hikers sticking to mellower ground. Below we break down the Konseal AR's comfort, weight, traction, stability and support, durability, fit and sizing, and more. To see how it stacks up, check out our articles on the best approach shoes and best hiking shoes.
 
Performance
Comfort
The Arc'teryx Konseal AR is a burly approach shoe built to tackle technical terrain with a loaded pack. Given these intentions, it is noticeably stiff and rigid with little padding, which reduces overall trail feel but provides crucial stability over tricky terrain. I wore the shoes on a 14-mile day hike in Parque Patagonia, during which the trail was relatively well-maintained most of the way with a few sections of scrambling and steep rock. By mile 8, I was ready to trade the Konseal for a pair of more well-cushioned and comfortable hiking shoes. By mile 12, I would have gone barefoot if not for all the thorns and sharp plants.
However, while the Konseal AR is overbuilt and uncomfortable for mellower hikes, it performs exceptionally well on uneven ground and while scrambling. It would also be a good option for more technical objectives like crossing glaciers and pairing with aluminum crampons (like the Petzl Leopard FL). Additionally, the leather build means that the Konseal will break in nicely over time and provide a good all-around fit (many mesh or synthetic approach shoes that are uncomfortable out of the box will remain that way). In the end, the shoe has limited appeal for hikers who stick to well-maintained trails, but the tradeoff in climbing performance is worth it when the terrain turns especially rocky or steep.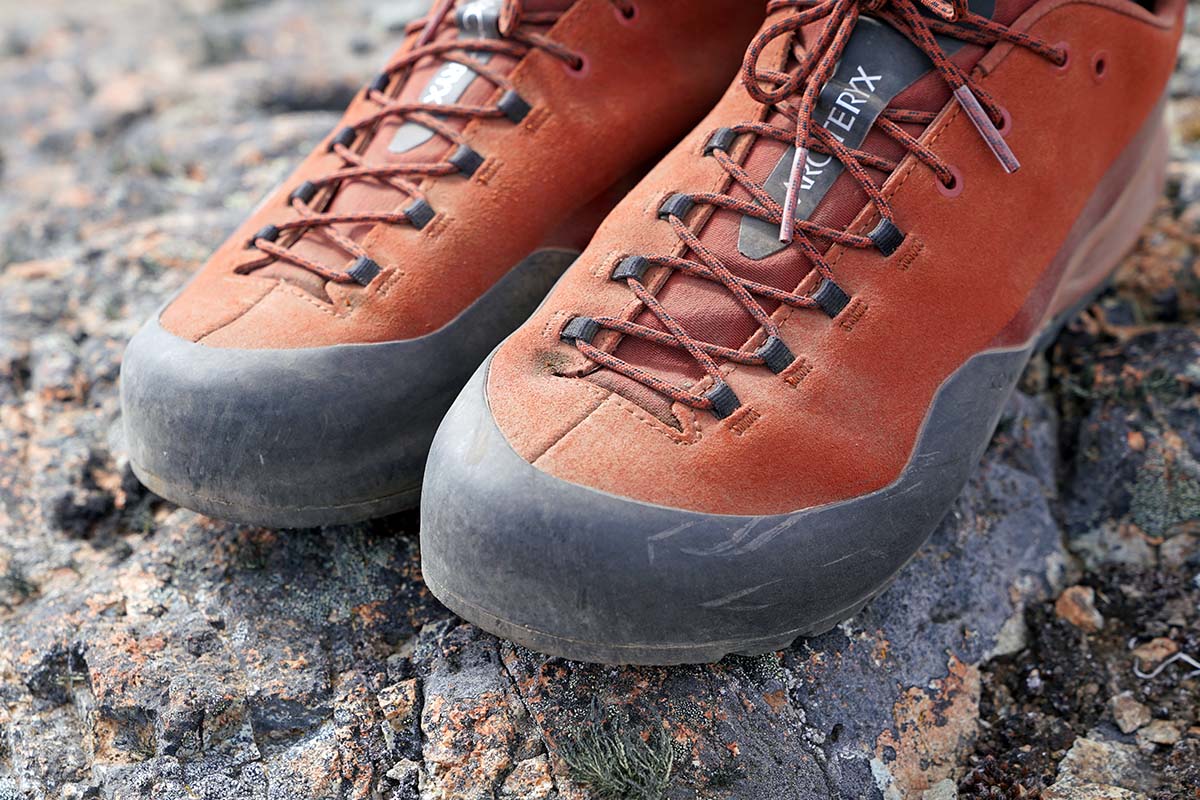 Weight
At 1 pound 15 ounces for the pair, the Konseal AR is fairly heavy for an approach shoe. For comparison, La Sportiva's TX4 (1 lb. 10 oz.), Five Ten's Guide Tennie (1 lb. 10.4 oz.), and Scarpa's Gecko (1 lb. 11 oz.) all undercut the Konseal AR by a few ounces or more. And it fares similarly against a number of capable low-top hikers, including Salomon's X Ultra 3 GTX (1 lb. 10.8 oz.) and Arc'teryx's own Aerios FL GTX (1 lb. 8.4 oz). That said, much of the added weight is due to the Konseal AR's climbing-focused features and thick, burly build. For some, including mountain guides and those who spend a lot of time carrying heavy loads into the alpine, this boost in durability is worth the weight penalty.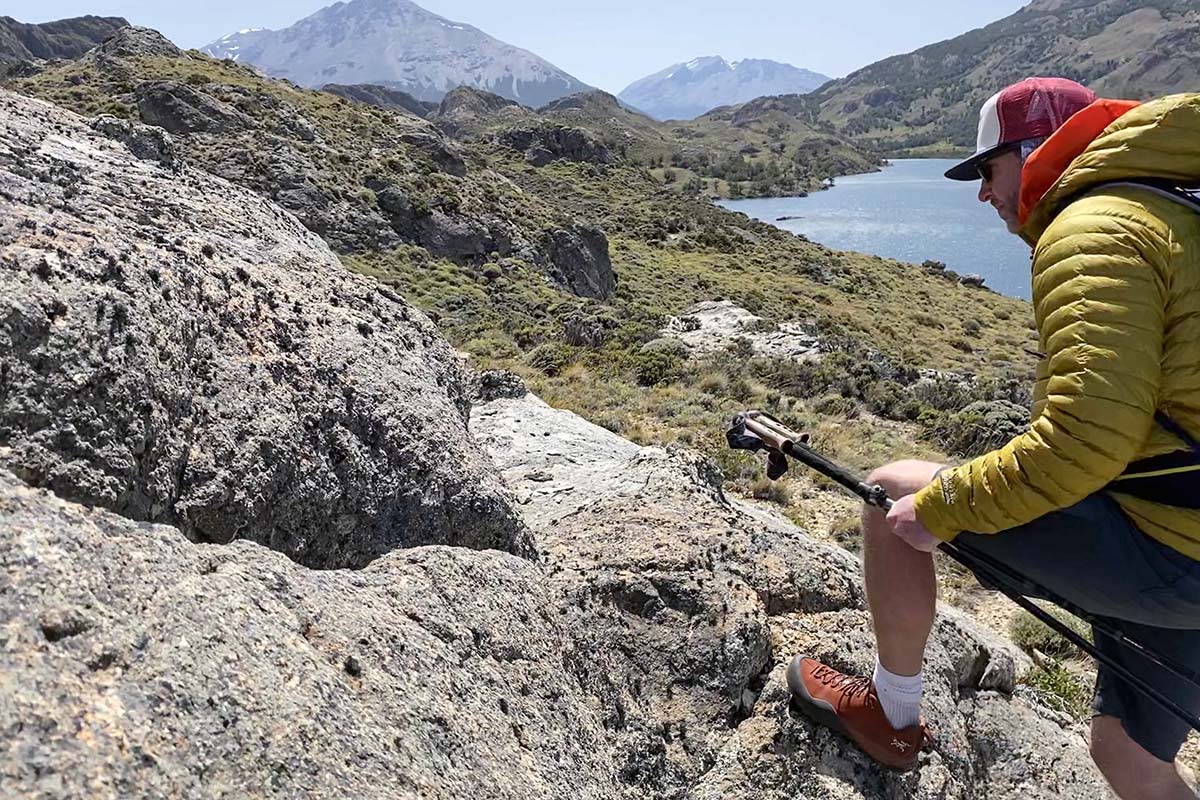 Traction
With a Vibram Megagrip outsole and mixed tread pattern, the Konseal AR is very adept on a variety of terrain. The rubber extends all the way around the forefoot and provides a chiseled edge along the inside toe box for precise foot placement while climbing. Further, the lug design—which includes dotted tread at the front of the shoe and rectangular lugs near the heel—offers great grip on smooth slab and braking traction on wet leaves, mud, and snow as well (many approach shoes fall short here). All that said, the tread is shallower than we're used to in a hiking shoe, which does detract from hold on non-rock surfaces. If your objectives often entail wet terrain or well-maintained paths over technical scrambles, it's worth considering a more trail-capable approach shoe like the La Sportiva TX4 or Scarpa Crux.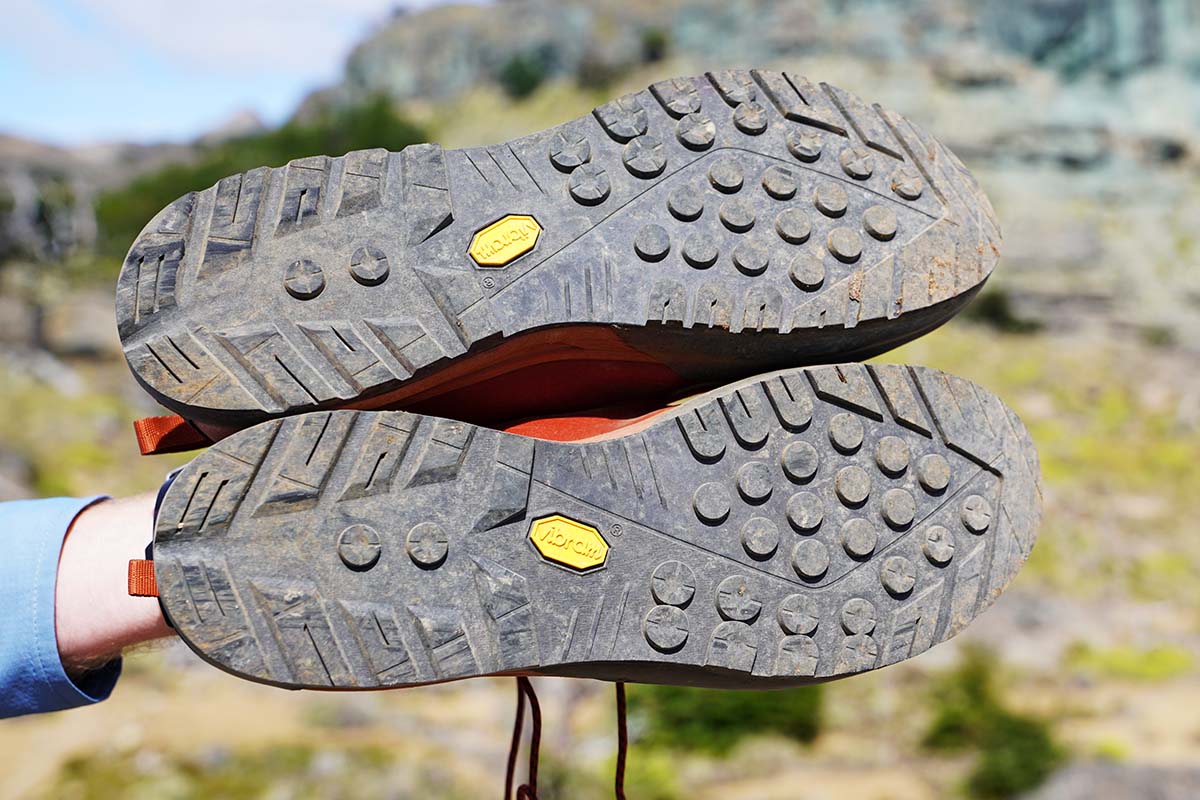 Stability and Support
Stability and support are a bit of a mixed bag with the Konseal AR. Compared to more flexible and softer hiking shoes, the Konseal is noticeably stiff and lacks cushioning underfoot. This combination is a great match for climbing, where the added rigidity helps the shoe perch on small edges, but is overkill on well-maintained trails and can lead to foot fatigue quickly. As I mentioned above, on a moderate hike in Patagonia, I was ready to swap the Konseal for a more cushioned hiking model after only 8 miles. In the end, the Konseal AR has its place for off-trail scrambling and climbers looking for a capable partner on rocky approaches, but we don't recommend it as a dedicated hiker. For a more comfortable alternative that still climbs well, we'd opt for the La Sportiva TX4.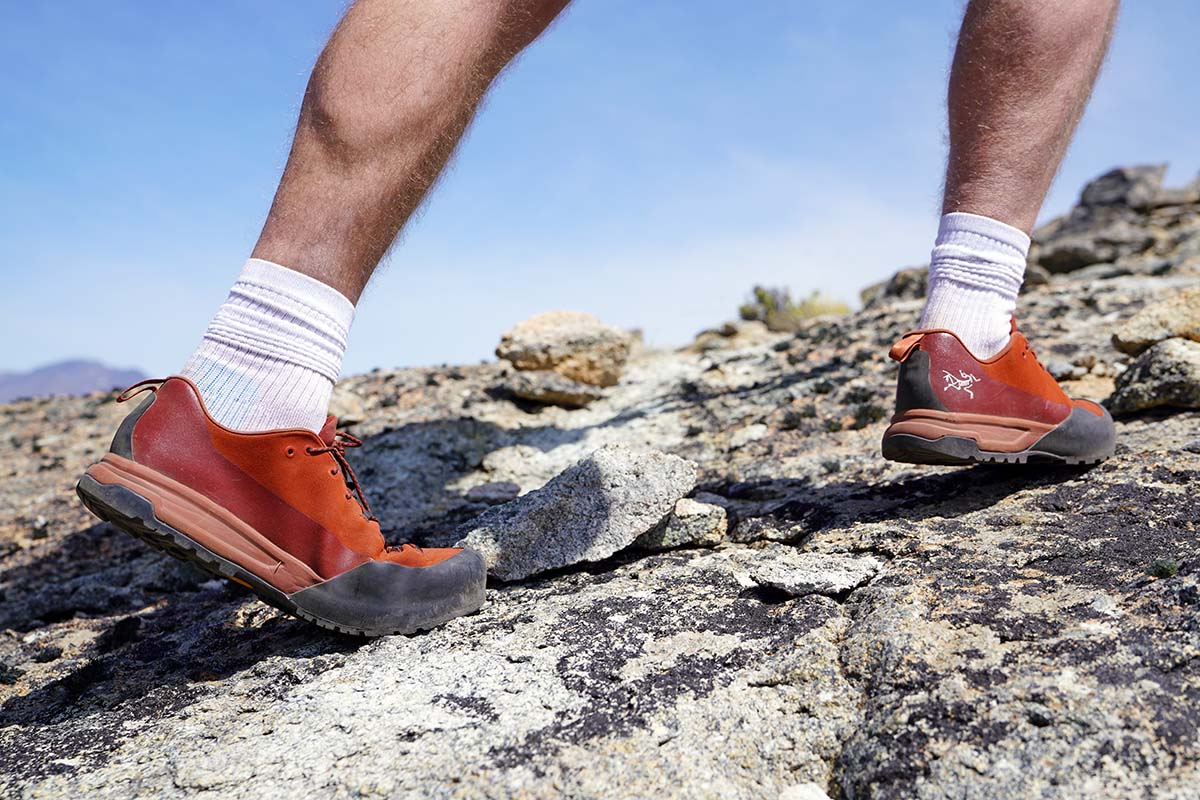 Waterproofing and Breathability
The Konseal AR's suede upper is naturally water-resistant, but the shoe will wet out in sustained rain or moisture. It's worth noting that Arc'teryx doesn't offer the Konseal AR in a Gore-Tex version, although the lighter-weight FL ("fast and light") is sold in both waterproof and non-waterproof models. Climbers headed to the alpine can treat the AR's leather with Nikwax or a similar waterproofing product for full protection against moisture, but keep in mind this will detract from overall breathability, which is already lacking. Our hike in Parque Patagonia was fairly warm but nothing extreme, and unfortunately I overheated in the shoes quite quickly (likely due to the robust materials and lack of mesh in the build). For those who prefer a more breathable option for warm and dry climates, we recommend opting for a mesh-heavy design like the aforementioned Konseal FL or La Sportiva TX3 (although keep in mind, this will come with a tradeoff in durability).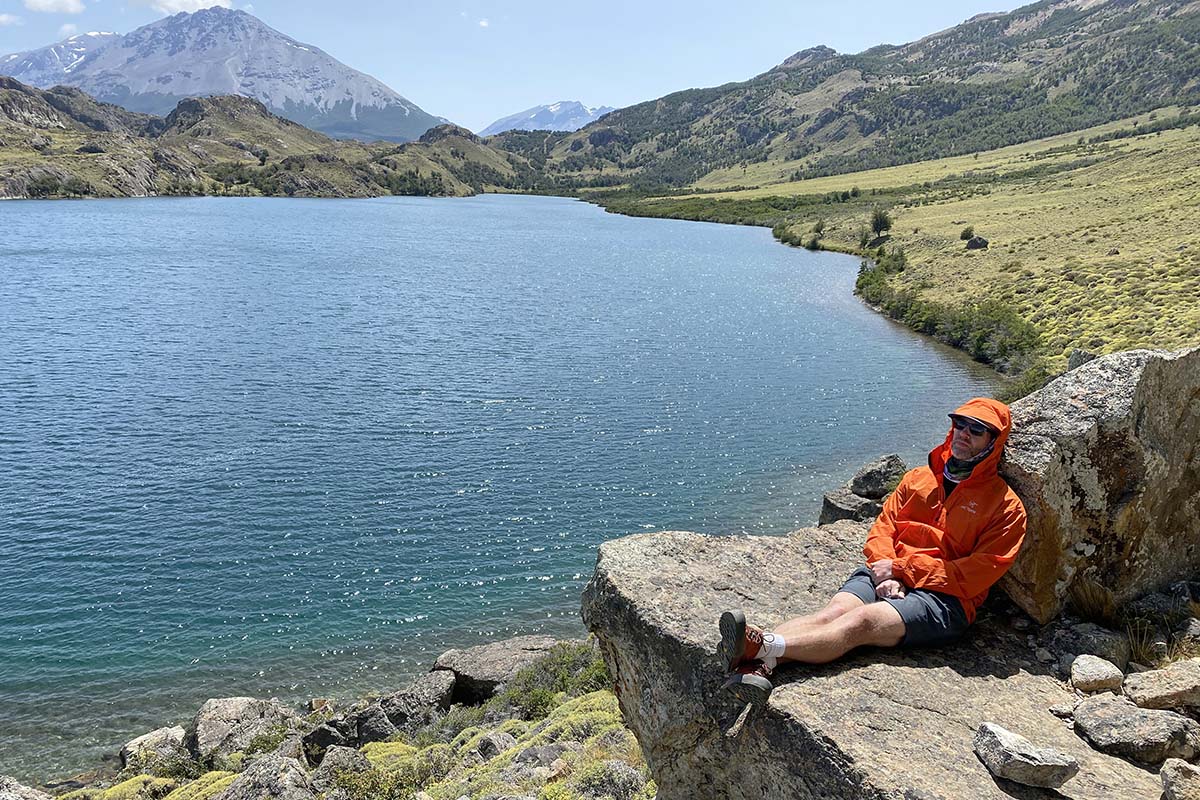 Build Quality and Durability
Like almost all Arc'teryx products we've tested, the Konseal AR is built to last. I've put these shoes through significant use and abuse over the past two months, and they've come out mostly unscathed. Aside from a little dirt here and there, there's hardly a mark on them. Everything from the Vibram outsole to the molded toe cap and gusseted tongue exude quality and are holding up well. It's also worth noting that the Konseal AR is one of the best-looking approach shoes I've worn to date—in fact, I get more compliments on them than any other outdoor footwear I've worn. I even sported them to a screening of Hamilton in San Francisco, which says a lot about their around-town appeal.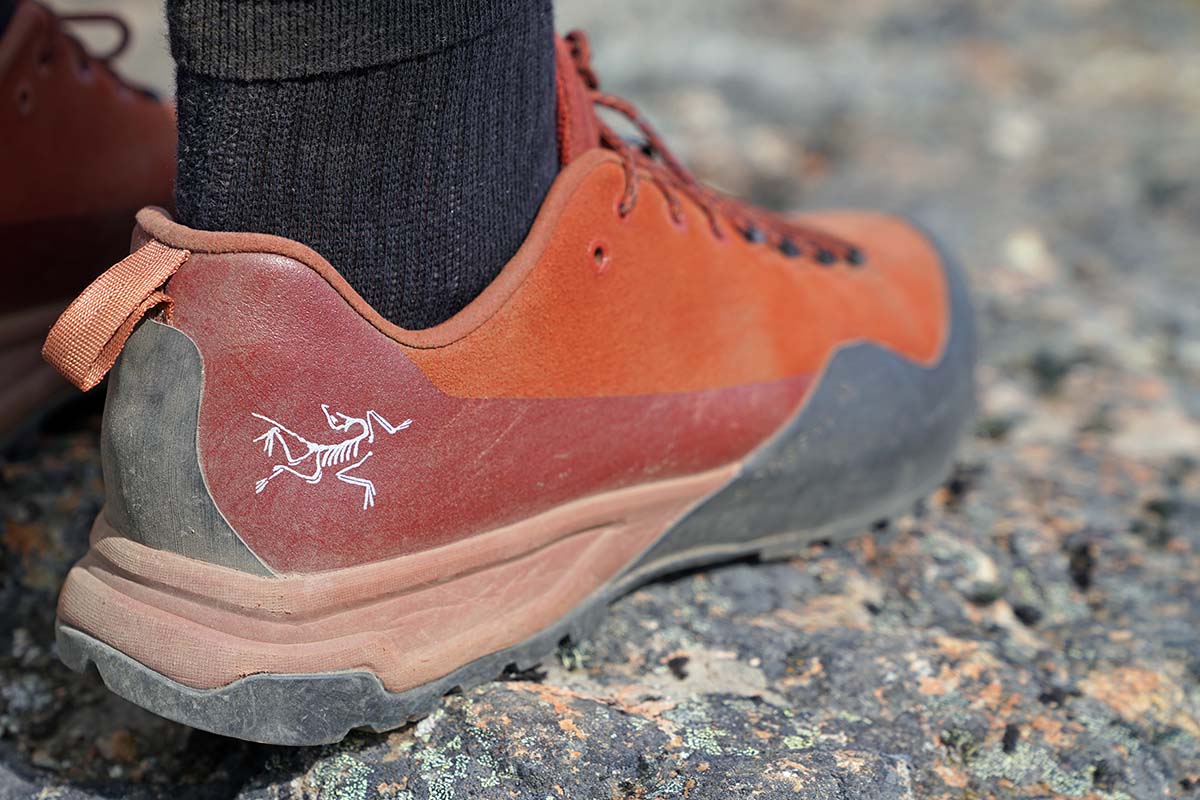 Fit and Sizing
We've found that many Arc'teryx shoes run narrow, but the Konseal AR is a bit more accommodating. This is likely to allow for natural foot swelling on long approaches, as the similarly designed (but less hiking-focused) Konseal FL is decidedly narrower—in fact, our female tester had to swap to the men's version of the FL to get a wide enough fit (see our in-depth review here). In terms of sizing, I ordered my usual men's 10.5 in the Konseal AR and found that it fit true to size. And as we touched on above, the leather upper means that the Konseal will stretch and conform to the foot nicely over time.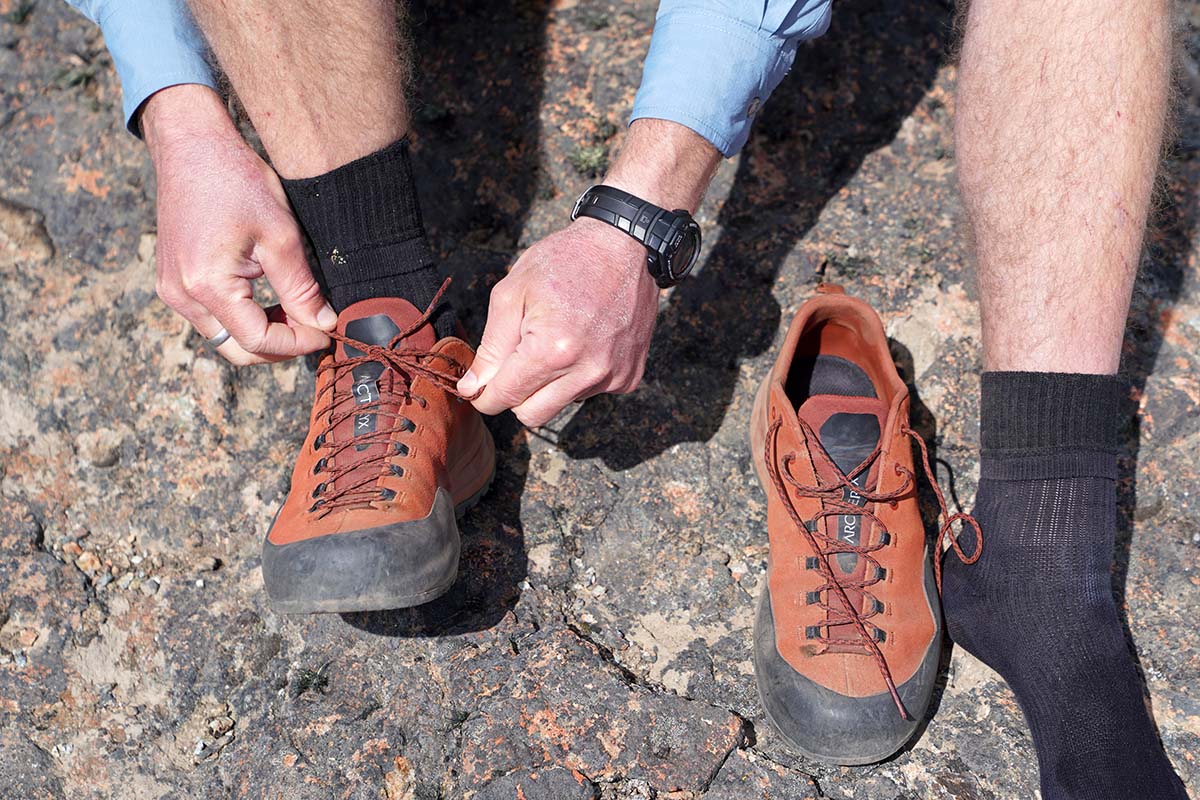 Other Versions of the Arc'teryx Konseal
We tested the men's Arc'teryx Konseal AR for this review, and Arc'teryx also makes the shoe in a women's version for the same price. The women's Konseal AR is lighter at 1 pound 12.2 ounces per pair and comes in just one colorway (dark purple at the time of publishing). For those willing to trade a bit of durability for less weight, Arc'teryx also makes the Konseal in an FL ("fast and light") version that swaps the AR's suede upper for more breathable ripstop mesh and features a much more streamlined build. Finally, the Konseal LT ("lightweight") is the lightest of the bunch at 1 pound 3 ounces per pair with a considerably pared-down design and foldable heel for comfort at the crag.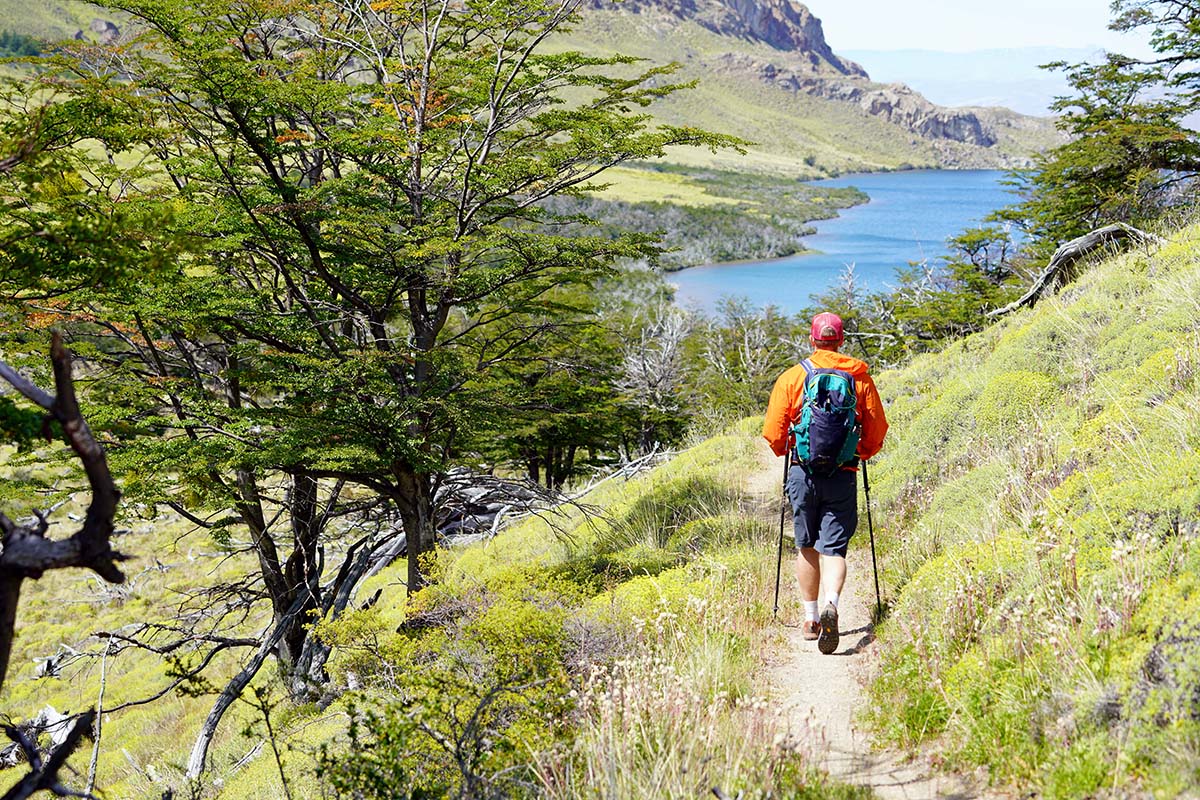 What We Like
Vibram Megagrip outsole and mixed tread pattern provide impressive grip on rock.
Top-notch build quality, with no concerning wear after two months of consistent use.
Good looks that cross over well to around-town wear.
Leather upper conforms nicely to the foot over time.
 
What We Don't
Too stiff and unpadded to comfortably hike long distances over moderate terrain. 
With a robust suede upper and lots of rubber, the Konseal AR isn't a good breather.
One of the most expensive approach shoes on the market at $185.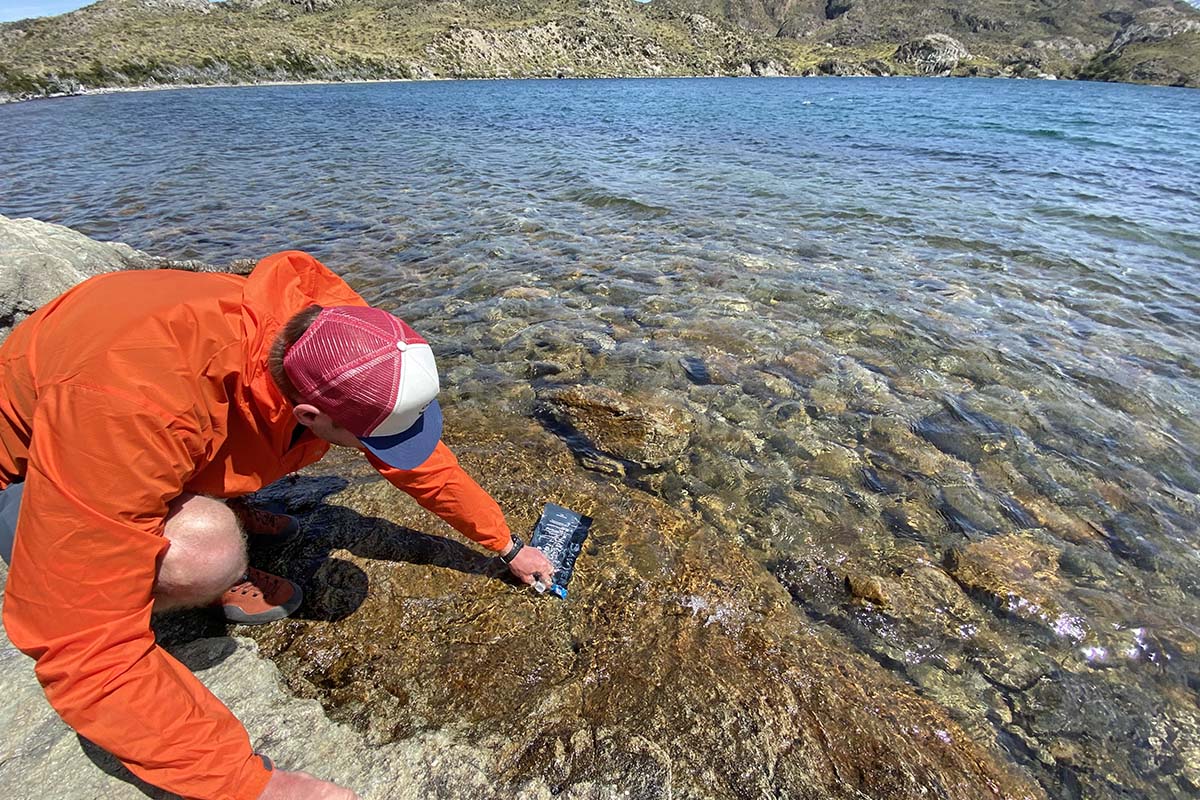 Comparison Table

The Competition
Arc'teryx's Konseal AR is a good-looking and well-made approach shoe built to handle long approaches with a heavy pack. In this category, the Konseal's closest competitor is the La Sportiva TX4. The TX4 has great on-trail comfort with a generous toe box and leather upper, standout traction with a Vibram outsole, and an excellent balance of hiking and climbing performance. Throughout testing, we found it suitable for everything from toting up a climb on your harness (it's lighter than the Konseal at 1 lb. 10 oz.) to long hikes with heavy loads. Plus, it comes in $45 cheaper than the Arc'teryx. Added up, we think the La Sportiva TX4 is the most well-balanced approach shoe currently on the market. For a more breathable but less durable alternative, check out the mesh TX3 ($135).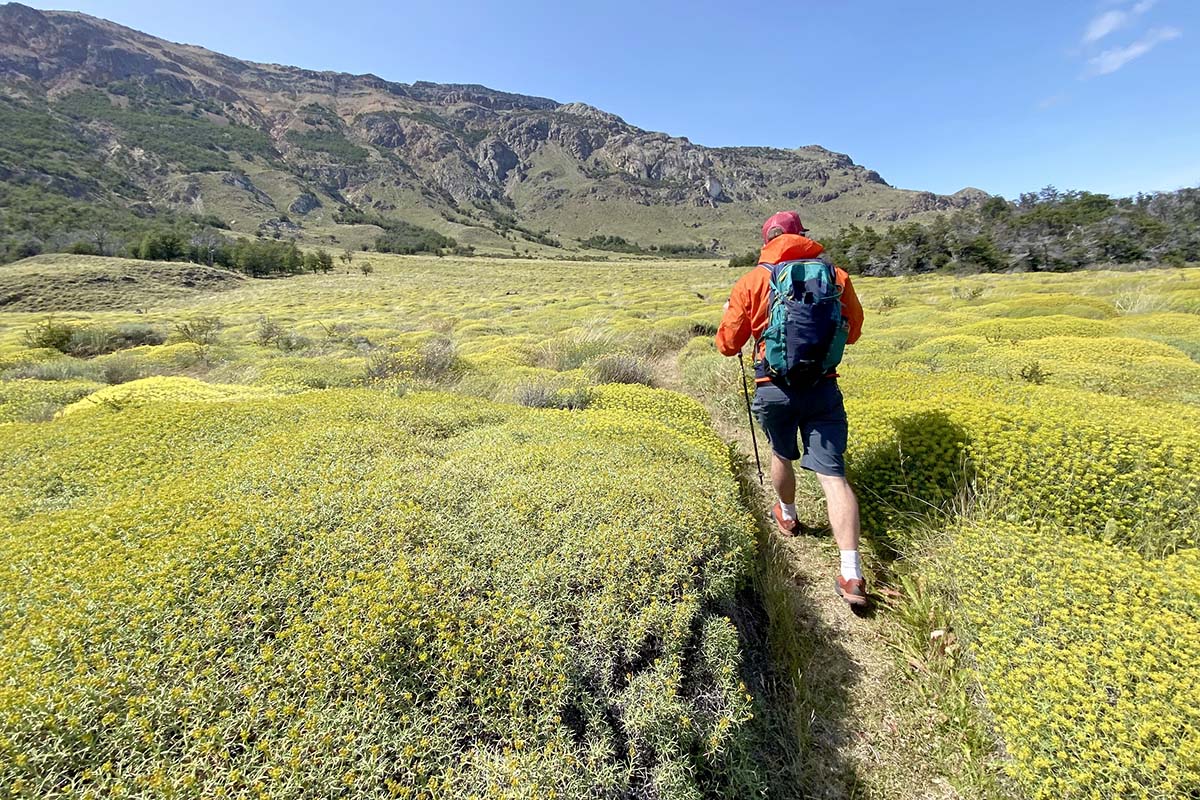 As we touched on above, the FL ("fast and light") is a lighter-weight alternative in Arc'teryx's Konseal lineup. Compared to the AR, the Konseal FL shaves off around 10 ounces per pair, has a narrower fit, and features a trimmed-down and less durable ripstop mesh build. However, the FL is a much better breather, comes in cheaper at $155, and performs similarly well over technical terrain. In the end, we recommend the AR for alpine climbers tackling longer routes with full packs, but the FL is the better pick for those who value climbing performance and a lightweight build over hiking comfort.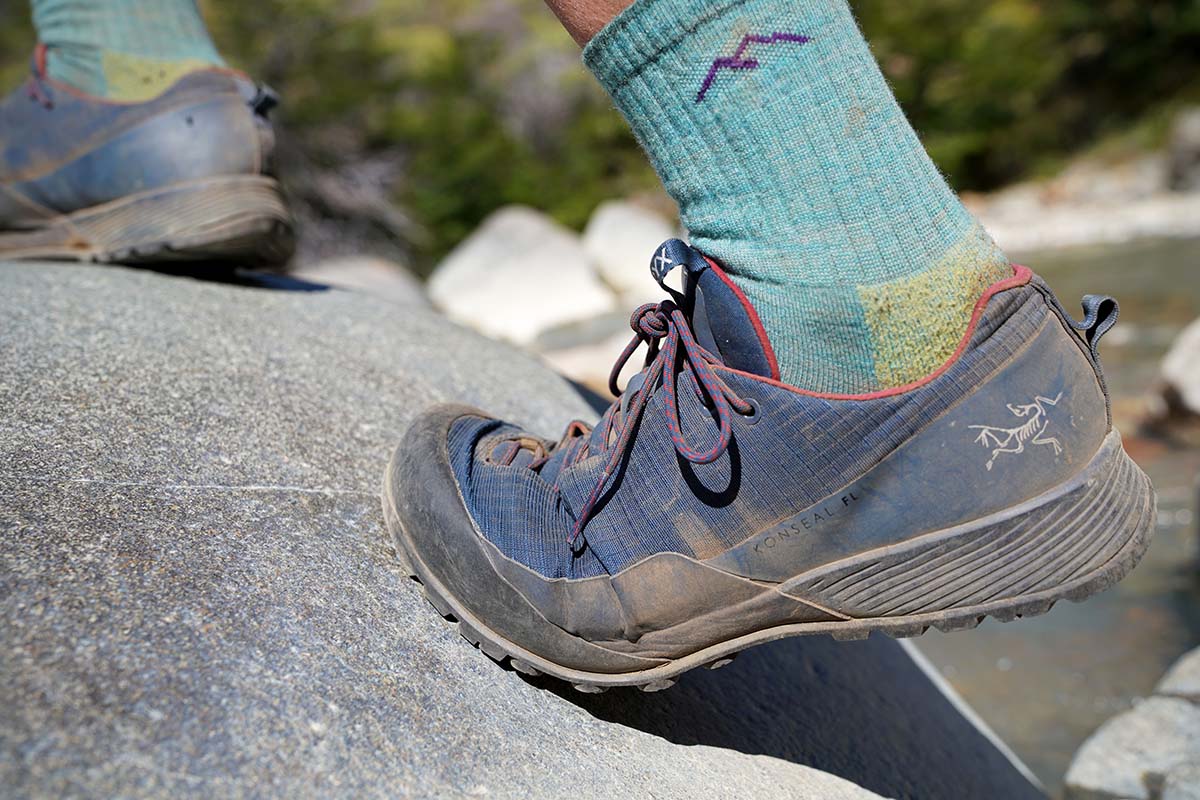 For a decidedly more hiking-focused design, we like the Salewa Mountain Trainer GTX. The Salewa doesn't climb as well as the Konseal AR, but it's far more capable on the trail with a rockered sole and sharp tread. Like the AR, it's built for the mountains with a waterproof Gore-Tex liner, durable construction, and excellent all-around protection. The Mountain Trainer is heavier at 2 pounds 6 ounces and more expensive at $200, but we think it's the more capable pick for alpine objectives or long days above treeline. If the terrain gets more vertical than 4th-class, however, the Konseal AR wins out, making it the more well-rounded option.
A final shoe to consider is the Scarpa Gecko. Like the Konseal AR, the Gecko aims to balance hiking and climbing performance with a mostly suede upper, over-the-toe rubber, aggressive Vibram outsole, and cushioned EVA midsole. However, the Gecko is lighter than the Konseal at 1 pound 11 ounces, and it's the more comfortable option of the two for high-mileage outings (although it's still notably rigid compared to a hiking shoe). For those busting out 5th-class moves in their approach shoes, the stiffer Konseal is the more capable climber. But given its weight savings, $16-cheaper price tag, and all-around chops, we give the overall edge to the Gecko.
If you're thinking about buying gear that we've reviewed on Switchback Travel, you can help support us in the process. Just click on any of the seller links above, and if you make a purchase, we receive a small percentage of the transaction. The cost of the product is the same to you but this helps us continue to test and write about outdoor gear. Thanks and we appreciate your support!
Depending on the seller, most products ship free in the United States on orders of $50 or more. International shipping availability and rates vary by seller. The pricing information on this page is updated hourly but we are not responsible for inaccuracies.
Read More From Switchback Travel