Whether you're headed to the beach, tailgating before your favorite sporting event, or camping in the wild, keeping your food and drinks cold is absolutely key. Thankfully, the market is packed with high-quality coolers that excel at everything from solo day trips to week-long adventures. Below we break down our favorite coolers and ice chests for 2021, which include everything from budget-friendly Coleman models to range-topping Yetis. Our picks also reflect the growing number of styles available, with small and compressible soft-sided and backpack designs as well as burly wheeled options represented. For more background information, see our cooler comparison table and buying advice below the picks.

Best Hard-Sided Cooler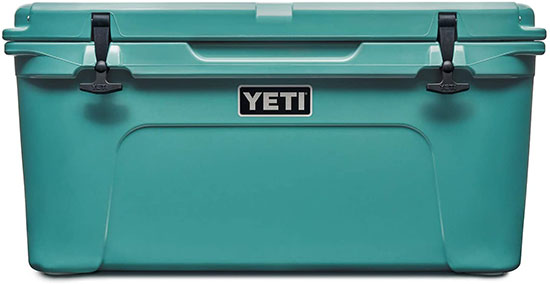 Category: Hard-sided (rotomolded)
Capacity: 60.9 qts. (57.6L)
Weight: 29 lbs.
Other sizes: 28 to 329 qts.
What we like: A premium cooler in every way that should last for years and years. 
What we don't: Expensive for the capacity and heavy. 
In the world of coolers, Yeti pioneered the high-end concept, and the Tundra is its best-selling and most versatile model. This popular line checks all the boxes we look for: you get premium cooling and ice-retention capabilities with a thick, rotomolded build, excellent durability, secure closures, and multiple tie-down slots to easily secure it on a boat or truck bed. Throw in Yeti's clean styling and a nice selection of classy colorways from simple white to bright teal, and the Tundra 65 is our favorite cooler for everything for car camping to road tripping and long days on the water (provided you have a generously sized boat or raft).
The biggest downside of buying a Yeti is price. At $350 MSRP (a Yeti is a great item to get on sale), this cooler is more expensive than comparable models from brands like RTIC and ORCA. In addition, the "65" in the Tundra's name is a bit of a misnomer: with its 2-inch-thick walls, the capacity ends up being closer to 60 quarts, and the same is true for the other Tundra sizes (they are a bit smaller than the product titles would insinuate). But if you're set on a Yeti, we understand. You do pay a premium for the brand, but the Tundra has an excellent track record of performance and durability and lives up to the hype.
See the Yeti Tundra 65
Best Yeti Alternative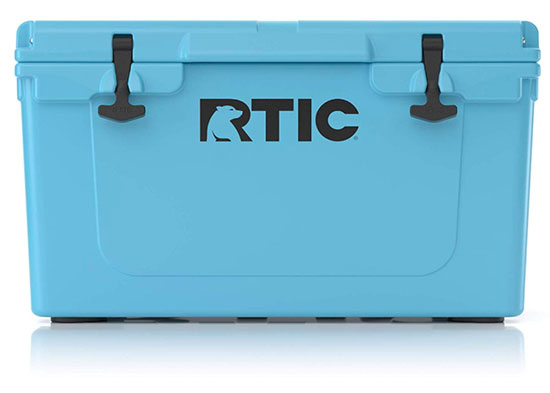 Category: Hard-sided (rotomolded)
Capacity: 45 qts. (42.6L)
Weight: 25 lbs.
Other sizes: 20, 65, 110, 145 qts.
What we like: More space than Yeti Tundra 45 for $100 less. 
What we don't: Slightly inferior ice retention; online-only purchasing. 
With the impressive rise of Yeti as the premium cooler brand, there were bound to be competitors. RTIC leads the pack as a mostly direct-to-consumer brand that pushes out quality coolers across categories. By avoiding the middleman (and consistently discounting their coolers on their own site), the prices are significantly lower than much of the rotomolded competition. The RTIC 45 is case in point: its overall design closely resembles the 45-liter version of the Yeti Tundra above, yet the RTIC wins out in price by a significant $100. You don't have to compromise too much in terms of ice retention and premium features like rubber T-latches and non-slip feet, and the RTIC even has a larger capacity than the Tundra 45 by nearly 10 quarts.
What are the downsides of buying an RTIC cooler? First is the lack of convenience: while you can see and pick up a Yeti and many other brands at your local outdoor shop, you don't get the same luxury with RTIC. We've also read reports of poor customer service, especially on warranty claims (and again, you can't walk into a store to handle a return). Last but not least, you can expect slightly inferior performance in terms of ice retention compared to Yeti, but not as much as the price difference would suggest. That said, there are plenty of happy RTIC owners, and these coolers are an enticing alternative for those who prioritize value over brand.
See the RTIC 45 Cooler
Best Budget Cooler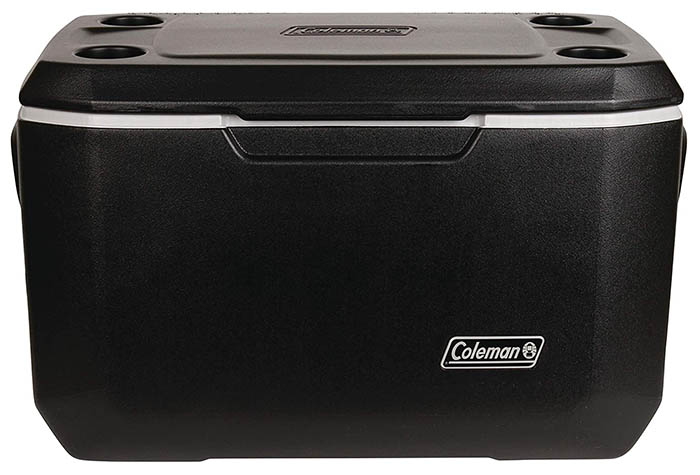 Category: Hard-sided (plastic)
Capacity: 70 qts (66.2L)
Weight: 12 lbs. 4.8 oz.
Other sizes: 50, 62, 100, 120, 150 qts.
What we like: Cheap, generously sized, and doubles down as extra seating. 
What we don't: You get what you pay for in terms of ice retention. 
Coleman is nearly synonymous with car camping and offers a wide range of products at reasonable price points. In the budget cooler category, we like their 70-quart Xtreme 5 model best. For just $52 (on Amazon at the time of publishing), you get a very generous amount of interior space, Coleman's Have-a-Seat lid that supports up to 250 pounds (we frequently use our coolers as added seating, so this is a nice touch), and four handy cup holders on top. This inexpensive cooler will far outperform Styrofoam and other cheaper models yet is decently durable, and it comes in a nice range of capacities from 50 all the way up to 150 quarts (and even the largest options still are reasonably priced).
However, there are almost always notable sacrifices when going this cheap, and the Coleman's biggest downfall is its inability to keep ice frozen for long. Ice retention is listed at five days, but from our experience with the wheeled version, it's more likely two or three in good conditions. We recommend pre-chilling the cooler prior to loading it up (which we detail in our buying advice below) and keeping it in the shade to help maximize performance. But considering the Coleman undercuts the rotomolded options above by a considerable $150-$250, it's hard to be overly critical. In other words, for casual outings and shorter ones in particular, the Coleman is all many campers need and nothing they don't. And for another budget-friendly collection, check out Igloo's Maxcold series.
See the Coleman Xtreme 5 Cooler
Best Backpack Cooler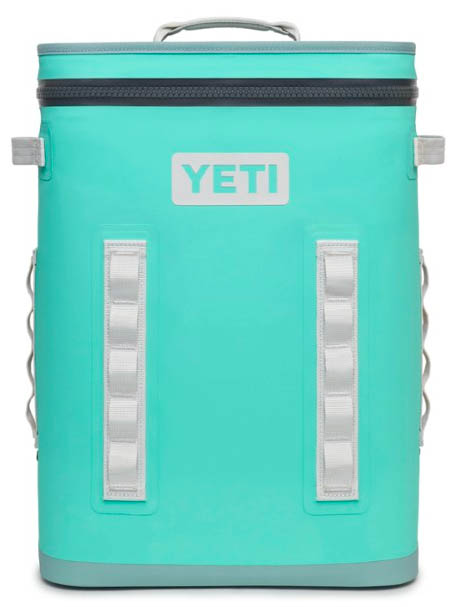 Category: Soft-sided (backpack)
Capacity: 25.1 qts (23.8L)
Weight: 5 lbs. 5 oz.
Other sizes: None
What we like: A portable cooler with excellent carrying comfort. 
What we don't: Expensive and lacks external pockets.
Soft, portable coolers are all the rage in 2021, and if you've ever tried carrying a fully loaded hard-sided model, you know exactly why. At 5 pounds 5 ounces, the BackFlip 24 is an excellent choice for those on the move. Simply put, it's the most comfortable backpack-style cooler on this list with burly shoulder straps and a waist belt that rivals or even exceeds many daypacks. The Hydro Flask 20 L Day Escape below, for example, is another quality backpack cooler but lacks a hipbelt altogether, which makes it much less comfortable to carry over even moderate distances. You also get excellent ice retention with Yeti's signature closed-cell foam, a leakproof HydroLok zipper, an ultra-tough outer shell, and ample attachment loops along the outside of the bag. 
Once again, the most glaring issue with buying a Yeti is cost, and there are other good options in the soft-sided cooler category. For example, the IceMule Pro below is decently comfortable to carry with moderately padded shoulder straps (no hipbelt) and costs significantly less at just $115, and the aforementioned Hydro Flask offers similar capacity and build quality as the Yeti for $200. It's also worth noting that the Yeti lacks exterior storage altogether (the Hydro Flask has a water bottle pocket is compatible with the brand's Dry Storage accessories). But price notwithstanding, the Yeti Hopper BackFlip is the whole package in a soft, backpack-style cooler, and you can't beat the comfort, cooling capabilities, and build quality.
See the Yeti Hopper BackFlip 24
Best Small Cooler for Day Trips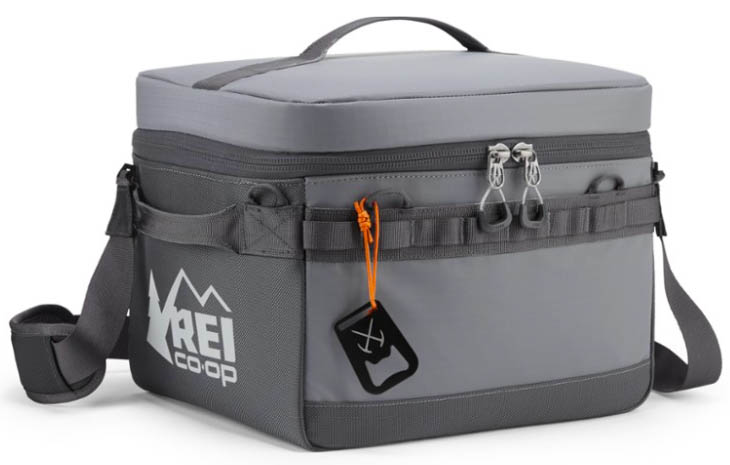 Category: Soft-sided
Capacity: 14.8 qts. (14L)
Weight: 3 lbs. 2 oz.
Other sizes: 18, 24 cans
What we like: Lightweight, affordable, and the insert makes cleaning a breeze.
What we don't: Limited capacity; we prefer backpack straps for easier carrying.  
REI Co-op's in-house gear often hits the sweet spot between performance and affordability, and the Cool Haul 12 is no exception. At just over 3 pounds, the soft-sided Cool Haul is one of the lightest coolers on this list, and its low-profile design takes up minimal space in a trunk or backseat. Like much of its soft-sided competition, the REI bag also includes daisy-chain webbing and an adjustable shoulder strap. And because the Cool Haul's inner insulated box can be separated from the outer shell, cleaning is a snap. For keeping drinks and food fresh while exploring your local state park, spending an afternoon on the water, and other done-in-a-day adventures, the Cool Haul is a nicely priced and fully capable option.
The most notable limitation with the REI Co-op Cool Haul 12 is the lack of capacity. In terms of competitors, the AO Coolers 24 Pack Canvas below is larger and around $20 cheaper, although you do get better cooling capabilities with the REI. And on the premium end of the spectrum, both Yeti and Hydro Flask have better-insulating, bigger, and more durable offerings, albeit for a major bump in price. In the end, it's hard to fault the REI as a solid, affordable pick for solo and shorter outings. And for those on a tighter budget, REI also makes a $35 soft-sided cooler called the Pack-Away 12 that foregoes the two-part design.
See the REI Co-op Cool Haul 12
Best Cooler with Wheels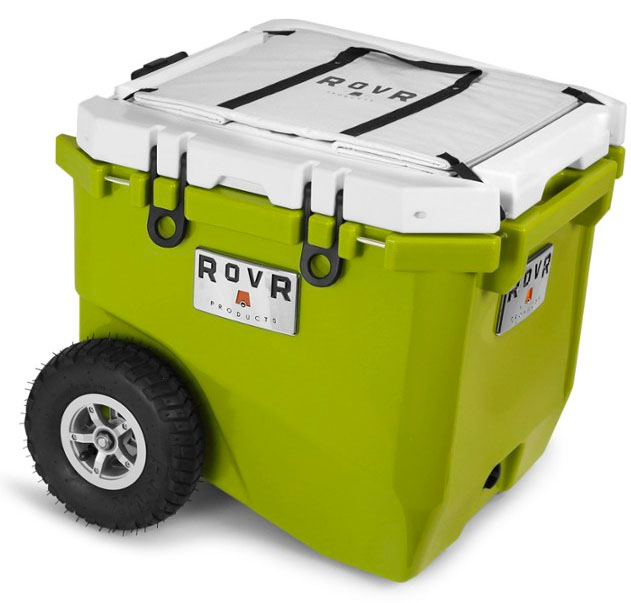 Category: Hard-sided (rotomolded)
Capacity: 45 qts. (42.6L)
Weight: 37 lbs. 3.2 oz.
Other sizes: 60, 80, 85 qts.
What we like: The wheels are second to none and this cooler can even attach to your bike. 
What we don't: Expensive and very heavy. 
If you plan on covering any kind of distance from your vehicle—whether it be to your campsite, a spot along the river, or the beach—wheels can make transport a whole lot easier. And no cooler is better equipped for the job than the RovR Products RollR 45. This Boulder-based wheeled-cooler specialist offers its signature RollR in four capacities ranging from 45 to 85 quarts. On all models you get big, burly wheels that truly work over a variety of terrain, a long pull handle, and you can even attach this cooler to the back of a bike (BikR Kit attachment sold separately for $55). Throw in a premium rotomolded build with excellent ice retention and a variety of fun features like optional cup holders and a side prepping board, and this cooler is as fun and functional as anything on the market.
As you might expect from a cooler with this many bells and whistles, the RovR RollR 45 is quite expensive at $400 (a considerable $100 more than the similarly sized Yeti Tundra 45). In addition, we do like the wheeled concept for certain people and uses, but in many cases, a soft cooler with backpack straps offers similar versatility for less money and weight (although none come close to the capacity of even the smallest RollR). In terms of competitors, Yeti does make its popular Tundra in a 50-quart wheeled version for the same price, but it can't match the functionality of the RovR and certainly can't be attached to a bike. And cheaper coolers like the Coleman Xtreme below technically have wheels, but the RollR is in a class of its own.
See the RovR Products RollR 45
Best Electric Cooler for Vanlifers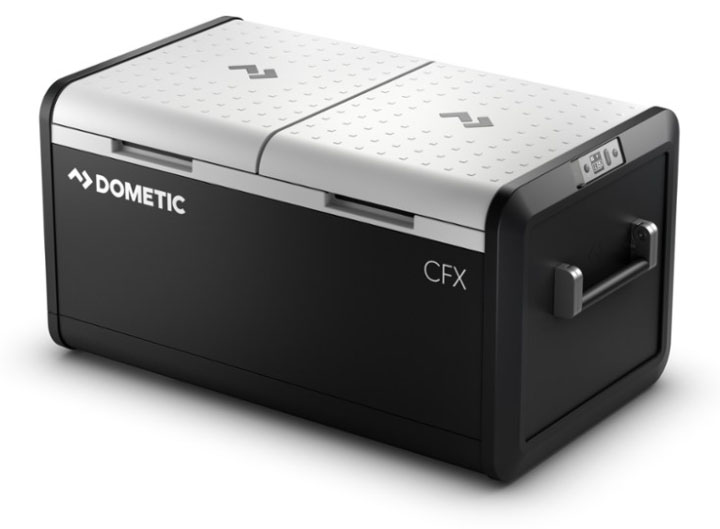 Category: Hard-sided (electric)
Capacity: 99 qts. (93.6L)
Weight: 66 lbs.
Other sizes: 49 to 105 qts.
What we like: No ice required and dual storage zones with independent control of each. 
What we don't: Very expensive and needs a consistent power source.
Dometic's CFX3 35 is the only electric cooler to make our list, and that's because most of us don't have access to a regular power source on our outdoor adventures. But for vanlifers, overlanders, and other digital nomads, the Dometic is worth a serious look. Unlike all other types of coolers, electric units don't require ice, meaning you get full use of the interior for perishables (for reference, ice usually takes up half the space or more). Additional features include dual storage compartments with the ability to control each independently, temperature monitoring via a smartphone app, and the option to run on solar. From regular perishables to beer and ice cream, the Dometic CFX3 can chill or freeze just like your fridge at home.
There are a good number of sacrifices you make by going with an electric cooler. Aside from needing a consistent source of electricity, the Dometic CFX3 95 and similar units are incredibly pricey, with this particular model running nearly $1,500 (Dometic has a number of other options in varying sizes and feature sets). Further, if you plan to explore away of your vehicle, you'll likely need an additional soft- or hard-sided cooler to bring along (66 lbs. isn't exactly easy to carry). In the end, the Dometic may have limited appeal for most outdoor enthusiasts, but as more and more jobs become remote, we believe that van living and extended periods of time on the road will become even more common. 
See the Dometic CFX3 95 Dual Zone
Best of the Rest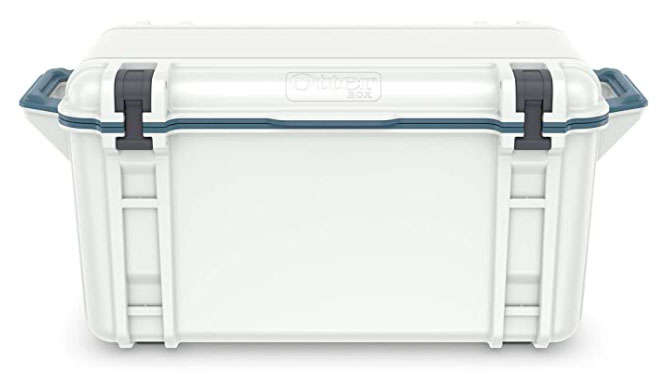 Category: Hard-sided (plastic)
Capacity: 65 qts. (61.5L)
Weight: 33 lbs.
Other sizes: 25, 45 qts.
What we like: Superb ice retention, sleek design, and thoughtful features.
What we don't: Rigid handles add some bulk.
OtterBox is best known for their rugged phone cases, but they've taken that manufacturing expertise and created some fantastic hard-sided coolers. The Venture 65 was quick to win us over: it keeps food and drinks frosty for days on end, has a stout build that can withstand just about any type of outing, sports helpful features like class-leading, easy-to-use latches, and looks nice to boot. We also love the Venture's functional, built-in mounting locations for accessories including cup holders, side tables, and cutting boards. All together, we think the Venture is one of the best-designed premium ice chests on the market and a very close competitor to the Tundra 65 above.
If we had to nitpick, the Venture 65's handles are rigid (rather than rope) and don't fold down like much of the competition. This adds some bulk and can make the cooler a bit tough for one person to carry. Further, the massive 65-quart carrying capacity and 33-pound weight (4 lbs. heavier than the similarly sized Tundra) might seem like overkill for most occasions, but we've found it to be the ideal size for weekend trips with groups of two to four people. If you don't anticipate needing all that space, OtterBox also makes this cooler in 25- and 45-quart versions that share the same overall design and features.
See the OtterBox Venture 65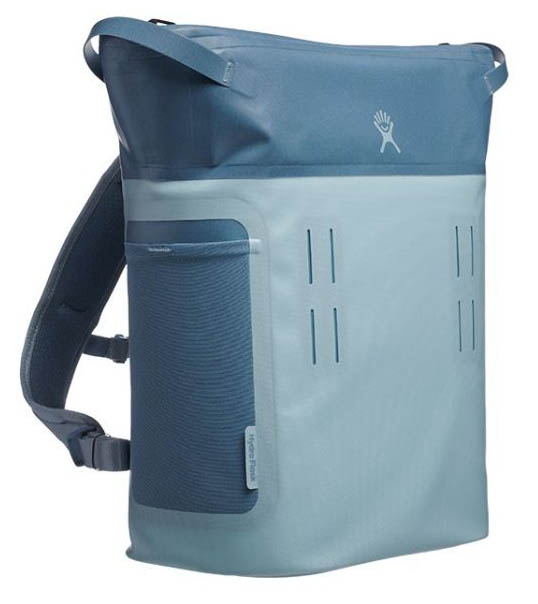 Category: Soft-sided (backpack)
Capacity: 21.1 qts. (20L)
Weight: 3 lbs.
Other sizes: None
What we like: Streamlined design with functional exterior storage.
What we don't: No waist strap and we prefer the Hopper BackFlip's wider opening.
New for 2021, Hydro Flask's 20 L Day Escape goes head-to-head with Yeti's premium Hopper BackFlip above. Both are soft-sided, backpack-style coolers with padded shoulder straps (the Day Escape also has a removable cross-body strap), good insulation that should keep food and drinks frosty for one to two days, wide tops, and rigid exteriors that don't lose their shape when only partially loaded. However, the Hydro Flask adds more functional external storage in the form of a side mesh pocket for stowing a standard-sized water bottle, as well as woven loops that are compatible with Hydro Flask's Dry Storage accessories ($40-$50) for securely stowing items like a phone or tablet. These extras deliver a nice boost in convenience compared to the Yeti's fairly basic daisy chain system.
All that said, we still think the pricier Hopper BackFlip is the better choice for a couple of reasons. To start, the Hydro Flask lacks a waist strap, which makes it cumbersome to haul for long distances when weighted down with beverages and food. The low weight (3 lbs.) does help—it undercuts the aforementioned Yeti by around 2 pounds—but the unsupportive build will be noticeable when venturing far from your vehicle. Second, we prefer the Yeti's wider opening, which provides easier access to your food and drinks. But this is a small complaint, and if you plan to stick to shorter approaches or don't need the impressive carrying comfort of the Yeti, the Hydro Flask is a well-built alternative for $100 less. And for those who don't need backpack straps, the line includes 18- and 26-liter soft-sided totes that share many of the same features.
See the Hydro Flask 20 L Day Escape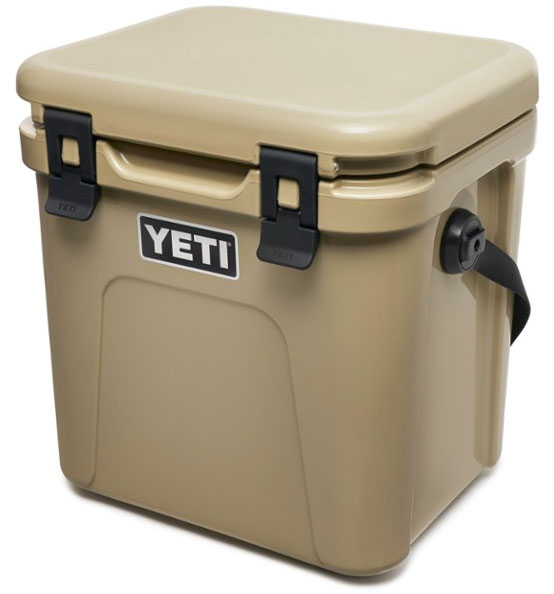 Category: Hard-sided (rotomolded)
Capacity: 23.6 qts. (22.3L)
Weight: 12 lbs. 13 oz.
Other sizes: None
What we like: Much better ice retention than soft-sided coolers like the Yeti Hopper BackFlip above. 
What we don't: Pricey for such a small cooler.
Backpack-style coolers like the Yeti Hopper BackFlip and Hydro Flask Day Escape above work well in terms of portability, but ice stays cold much longer in a hard-sided unit. If you have access to a car and aren't going to be carrying your cooler long distances, the Yeti Roadie is a great option. With a capacity of about 24 quarts, this cooler offers typical Yeti build quality and features in a smaller package. You get a stout rotomolded construction, thick rubber latches, and a drain. If the Tundra is too much cooler for your intended use, the Yeti Roadie is more convenient and manageable.
It's worth noting that we think the 2020 updates to the Roadie were positive. The design is now taller, lighter, and has more capacity, superior ice retention, and an easier-to-use strap and handle system (we did not like the old metal handle). We also appreciate the new latches, which are designed to be opened with one hand, and the updated shape means the Roadie takes up less space in your truck. All that said, while it's hard to argue with the ice retention and ruggedness of a Yeti rotomolded build, the Roadie 24 realistically is a niche cooler with a steep price tag.
See the Yeti Roadie 24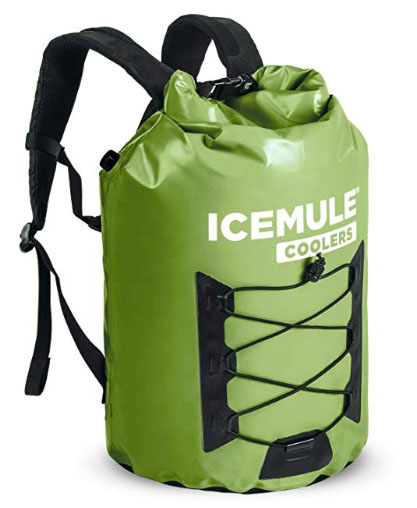 Category: Soft-sided (backpack)
Capacity: 24 qts. (22.7L)
Weight: 3 lbs. 3 oz.
Other sizes: 35 qts. (XL), 42 qts. (XXL)
What we like: Durable, waterproof, and relatively inexpensive.
What we don't: Less structure than the Yeti Hopper BackFlip and no hipbelt. 
As we mentioned above, backpack-style coolers offer the ultimate in portability. And many of these bags, including IceMule's Pro series, share a lot in common with regular daypacks. The Pro's padded shoulder straps keep it comfortable even when loaded down with ice, food, and beverages, and the ventilated backpanel does a decent job at keeping you cool. With a 1,000-denier, waterproof build, the drybag-like IceMule should be able to withstand just about all the scratches, scrapes, and tussles that crop up along the trail or in the water (we've also found it suitably tough for air travel).
In order to shave weight and materials, some backpack coolers lack structure, and the IceMule Pro in particular can feel a bit sloppy if loaded improperly (the upside of this design is that it can be compressed down with the roll-top closure). This also translates to less insulating power, although the Pro's 24 hours of ice retention is actually fairly good in this category. In comparing the Pro with other backpack options, you can go colder with the Yeti Hopper BackFlip or more modern with the Hydro Flask Day Escape above, and both offer more structure and carrying comfort. But the IceMule Pro undercuts most of the competition significantly in price while still delivering good performance and functionality overall. And for a larger, beefed-up option from IceMule with improved suspension and full suite of storage and features, check out the $350 Boss.
See the IceMule Pro Large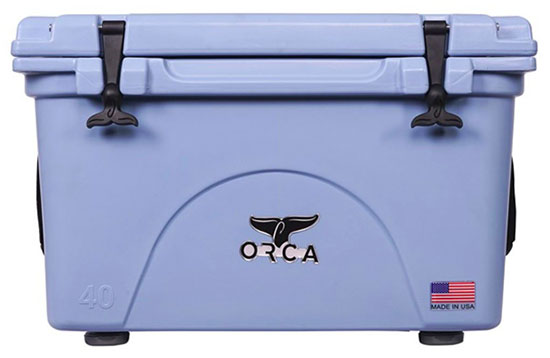 Category: Hard-sided (rotomolded)
Capacity: 40 qts. (37.9L)
Weight: 30 lbs.
Other sizes: 20, 26, 58, 75, 140 qts.
What we like: Nice balance of price, capacity, and portability; comes in a wide selection of sizes.
What we don't: Stiff T-handle latch.
ORCA (Outdoor Recreation Company of America) isn't a household name like Yeti, but the Tennessee brand has gained a dedicated following of committed outdoorspeople. And their 40-quart hard-sided cooler can give other premium models a real run for their money. Its flexible side handles make carrying a breeze, and we found the exterior organizer pocket to be a nice addition for storing small items like koozies and a bottle opener. Starting at 20 quarts and going all the way up to 140, there's an ORCA cooler for just about any activity.
What bumps the ORCA 40 down our list? To start, the Otter Box above gets the slight edge in ice retention, and the ORCA's traditional rubber T-handle is a bit stiff and harder to latch than the Venture's plastic system (even the Tundra's T-handle is easier to use). Second, this cooler is only $10 cheaper than the Yeti Tundra 45, a smaller-capacity variation of our top pick, so you aren't saving much compared to a brand like RTIC. Finally, ORCA coolers aren't as widely available online or in brick-and-mortar stores as Yeti. But if you can track one down, the ORCA is a solid all-rounder.
See the ORCA 40 Cooler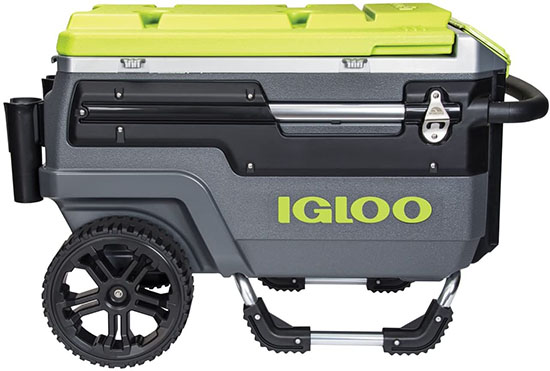 Category: Hard-sided (plastic)
Capacity: 70 qts. (66.2L)
Weight: 34 lbs. 11 oz.
Other sizes: None
What we like: The most fully featured cooler on our list. 
What we don't: Middling ice retention and less premium than the RovR RollR above.
Igloo's Trailmate Journey is the cooler equivalent of an all-terrain vehicle: the oversized (10 in.) wheels have deep tread to plow through sand, grass, and other soft surfaces, and the burly plastic and metal construction is built to withstand the rigors of regular outdoor use. Throw in a host of fun and well-executed extras including four cup holders, a mesh storage pocket, integrated bottle openers, a "butler" tray for storage and food prep, and even a built-in phone stand, and you get the most fully featured cooler on our list. We also love the legs and telescoping handle, which make toting easy and keep the bottom of the cooler protected and clean.
No cooler is perfect, however, and we do have some sizable concerns with the Igloo Trailmate. First is the fairly middling four-day ice retention (remember, coolers rarely live up to these claims), which falls well short of the RovR RollR above (10 days). Additionally, the substantial build and sheer number of features add a decent amount of bulk and weight. And not everyone will like the utilitarian looks and styling, which are a far cry from streamlined, sleek models from Yeti, OtterBox, and other brands above. Finally, a number of users have reported premature durability issues, including stuck glide handles, broken hinges, and subpar components. But at $280 for a massive 70 quarts of capacity, the Igloo is a good value and backed by a 1-year warranty should you encounter any problems with workmanship.
See the Igloo Trailmate Journey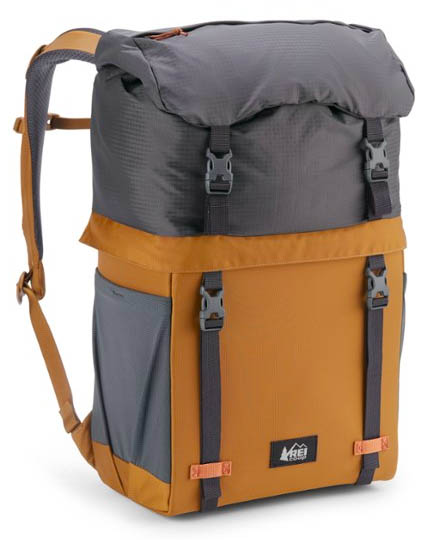 Category: Soft-sided (backpack)
Capacity: 13.6 qts (12.9L)
Weight: 2 lbs. 2 oz.
Other sizes: None
What we like: A very creative design with more non-cooler gear space than the models above. 
What we don't: Small cooler capacity. 
We have to give props to REI Co-op for the unique design of their Trail Split cooler/backpack. With many of the "backpack" coolers above, the design is almost all cooler with no or just a few small gear pockets on the outside. But REI created a true hybrid with the Trail Split. On the bottom, you get a 13.6-quart removeable cooler insert, and the top portion offers an 8 x 12-inch pocket to store an extra layer and other small items. And with many of other features found only on actual hiking daypacks—including a top lid with a zippered pocket—the Trail Split is both functional and a good value at $80. 
What are the limitations of the REI Co-op Cool Trail Split? First, the cooler component is quite small and just over half the size of the Yeti Hopper BackFlip 24 above. This means it's okay for short hikes and walks from the car to the beach or river, but it won't be able to handle food or drinks for more than one or two people. Second, no backpack cooler is as comfortable as a true hiking daypack, so we don't recommend the Trail Split for lengthy jaunts into the backcountry. But for beach trips, other short adventures, and even as a commuter pack with your lunch inside, it's a fun option.
See the REI Co-op Cool Trail Split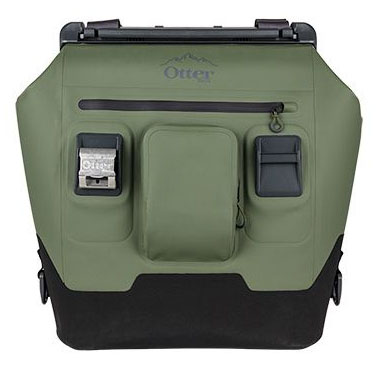 Category: Soft-sided (backpack)
Capacity: 30 qts. (28.4L)
Weight: 6 lbs. 11 oz.
Other sizes: 12, 20 qts.
What we like: Multiple carry options and a very hardwearing build.
What we don't: Pricey, no waist belt, and heavier than the Yeti Hopper BackFlip.
Upright backpack designs like the Yeti Hopper BackFlip, IceMule Pro, and Hydro Flask Day Escape above have their place, but for a bit more hauling and loading convenience, we like what OtterBox has come up with in their Trooper LT30. The wide opening makes it easy to pack and access your food and drinks, and the Trooper's straps can be configured for either shoulder or backpack carry (the more rectangular shape resembles a tote rather than a pack). As with their Venture 65 above, OtterBox also honed in the details with a secure latching system, leakproof seal, accessory mounts and tie-down points, integrated bottle opener, and thick base. Added up, the Trooper is impressively versatile and robust for a wide variety of activities and consistently rough use.
At $300, the OtterBox Trooper LT30 is tied with the Yeti Hopper BackFlip above as the priciest backpack-style cooler on our list. In parsing out the differences, the OtterBox has slightly more capacity by around 5 quarts and boasts more exterior storage but outweighs the Yeti by over a pound, lacks a waist belt (which makes it less comfortable to shuttle over longer distances), and doesn't have the same polished look and feel. But like their hard-sided Venture 65, we think OtterBox did an excellent job balancing toughness and all-around functionality with their Trooper, which is also available in cheaper and lighter 12- and 20-quart capacities.
See the OtterBox Trooper LT30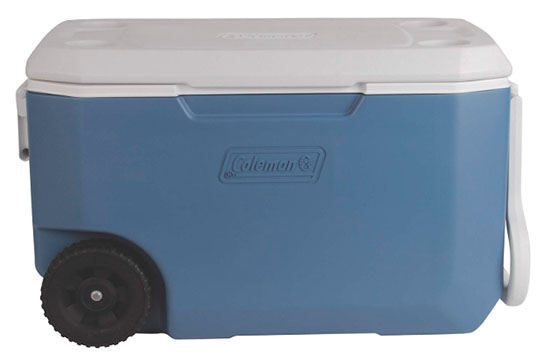 Category: Hard-sided (plastic)
Capacity: 62 qts. (58.7L)
Weight: 13 lbs. 8 oz.
Other sizes: 50 to 150 qts.
What we like: A wallet-friendly, hard-sided cooler with wheels.
What we don't: Limited ice retention and cheap build won't stand up to regular abuse.
For less than $50, the 62-quart Coleman Xtreme 5 is another standout in the value category, and this time with wheels. In the same family as our top budget pick, this basic cooler certainly is a far cry from the RovR RollR and Igloo Trailmate above, but the functionality is decent for the price. The simple plastic wheels and tow handle make transporting the cooler over smooth surfaces relatively easy, the hard-sided build provides modest insulation for day or short overnight getaways, and the integrated cup holders atop the lid are convenient for storing drinks. All told, like the non-wheeled Xtreme 5 above, this Coleman cooler should meet the needs of many recreational campers, concert-goers, and tailgaters without breaking the bank. 
That said, as with any budget product, the Xtreme 5 Wheeled cooler makes a number of sacrifices to cut costs. First, the cooler is far less durable than premium hard-sided models (when testing them together, the cheap and lightweight materials were very noticeable). We also had trouble keeping the lid open while loading and unloading the cooler, which made the process fairly painstaking, and the wheels are limited even on marginally bumpy paths. Finally, as we touched on above, we've found Coleman's five-day ice retention claim to be overly optimistic (in practice, it's been much shorter for us). But again, it's hard to knock the bargain-basement price of the Xtreme 5 Wheeled, which represents another strong value from Coleman.
See the Coleman 62 Quart Xtreme 5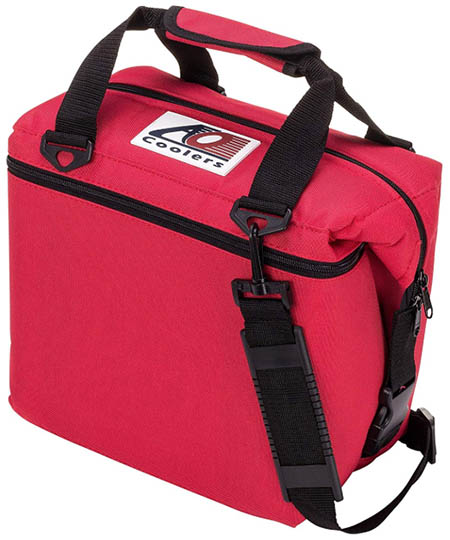 Category: Soft-sided
Capacity: 24 cans + 14 lbs. of ice
Weight: 2 lbs. 11 oz.
Other sizes: 12, 36, 48 cans
What we like: Compact, simple design that performs well for day trips.
What we don't: The REI Haul 12 above wins out in just about every way except price. 
If you're on a budget and simply need a no-frills, portable cooler for day trips, the AO Coolers 24 Pack Canvas fits the bill. For around $80 (and often less on Amazon), you get a compact and easy-to-shoulder design, functional zipper closure that runs the length of the cooler, and generous exterior pocket to stow an extra layer or valuables. Don't expect multi-day ice retention (AO advertises a 24-hour maximum) or huge capacity (up to 24 cans) as many competitors. But for short solo adventures to the beach or park, the AO may be all that you need. 
Why isn't the AO Coolers 24 ranked higher? Despite costing around $20 more, the REI Co-op Cool Haul 12 above wins out in just about every category that matters including ice retention and build quality. And in general, the canvas build—while capable for many casual uses—falls well short of the higher-end soft coolers on this list. Last but not least, the shoulder strap is very basic and lacks padding and comfort for longer distances. Nevertheless, we like the price and portability of the AO, which is why it's included here. And for a small boost in storage, the slightly pricier 24 Pack Deluxe adds a second outer gear pocket.
See the AO Coolers 24 Pack Canvas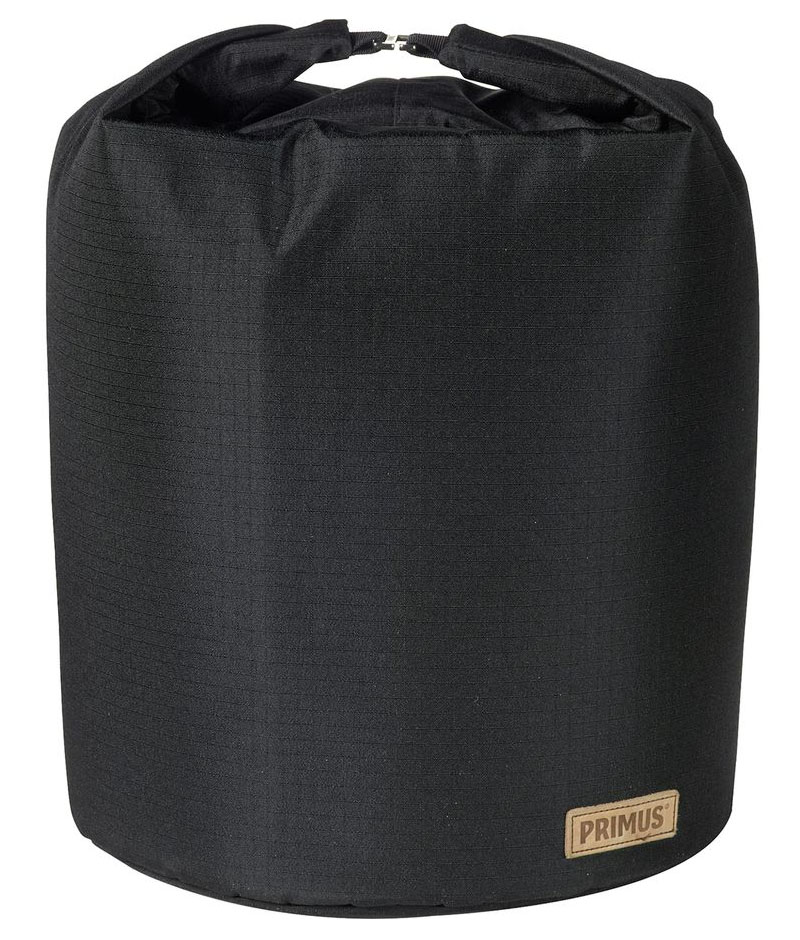 Category: Soft-sided
Capacity: 10.6 qts. (10L) 
Weight: 1 lb. 0.7 oz.
Other sizes: None
What we like: A lightweight, low-profile way to keep food and beverages cold on the go.
What we don't: Small capacity and limited insulating abilities.
We'll start off by noting that despite its name, Primus' Cooler stretches the definition of "cooler." While the soft-sided designs above boast suspension systems and organizational features, the Primus is essentially a simple storage sack that's been insulated with EVA foam for keeping food and beverages cold while you hike. Simply fill the bag with ice and your contents, fold down the roll-top closure and secure it with the buckles (there's an integrated bottle opener on one side), and stuff it in your backpack or tote. All in all, the system is lightweight at just over a pound, very low-profile, and highly packable.
 
We like the streamlined design, but there are a number of inherent downsides to choosing Primus' Cooler. To start, the Primus is only offered in a single 10-liter size, which greatly limits its usefulness. You can squeeze ice, a couple drinks, and a modest meal inside, but that's about it. Further, the Cooler is fairly thin, which translates to inferior insulating capabilities and ice retention compared to the other soft-sided models above. In other words, this isn't a great one-quiver cooler. But for only $60, the Primus is a nice backup option for when you want to haul a few cold brews into the backcountry. And as a bonus, the roll-top closure also makes it appealing for water activities like kayaking, stand-up paddleboarding, and more (you can strap it down easily to your boat or board).
See the Primus Cooler
Cooler Comparison Table
| Cooler | Price | Category | Capacity | Weight | Other Sizes | Ice* |
| --- | --- | --- | --- | --- | --- | --- |
| Yeti Tundra 65 | $350 | Hard (rotomolded) | 60.9 qts. (57.6L) | 29 lbs. | 28-329 qts. | Unavail. |
| RTIC 45 Cooler | $200 | Hard (rotomolded) | 45 qts. (42.6L) | 25 lbs. | 20, 65, 110 qts. | 10 days |
| Coleman Xtreme 5 | $52 | Hard (plastic) | 70 qts. (66.2L) | 12 lbs. 5 oz. | 50-150 qts. | 5 days |
| Yeti Hopper BackFlip | $300 | Soft (backpack) | 25.1 qts (23.8L) | 5 lbs. 5 oz. | None | Unavail. |
| REI Co-op Cool Haul | $100 | Soft-sided | 14.8 qts. (14L) | 3 lbs. 2 oz. | 18, 24 cans | 2.75 days |
| RovR Products RollR | $400 | Hard (rotomolded) | 45 qts. (42.6L) | 37 lbs. 3 oz. | 60, 80, 85 qts. | 10 days |
| Dometic CFX3 95 | $1,450 | Hard (electric) | 99 qts. (93.6L) | 66 lbs. | 49-105 qts. | Unlimited |
| OtterBox Venture 65 | $350 | Hard (plastic) | 65 qts. (61.5L) | 33 lbs. | 25, 45 qts. | 16 days |
| Hydro Flask 20 L | $200 | Soft (backpack) | 21.1 qts. (20L) | 3 lbs. | None | 3 days |
| Yeti Roadie 24 | $200 | Hard (rotomolded) | 23.6 qts (22.3L) | 12 lbs. 13 oz. | None | Unavail. |
| IceMule Pro Large | $115 | Soft (backpack) | 24 qts. (22.7L) | 3 lbs. 3 oz. | 35, 42 qts. | 24 hours |
| ORCA 40 | $290 | Hard (rotomolded) | 40 qts. (37.9L) | 30 lbs. | 20 - 140 qts. | 10 days |
| Igloo Trailmate | $280 | Hard (plastic) | 70 qts. (66.2L) | 34 lbs. 11 oz. | None | 4 days |
| REI Co-op Cool Trail | $80 | Soft (backpack) | 13.6 qts. (12.9L) | 2 lbs. 2 oz. | None | 40 hours |
| OtterBox Trooper LT30 | $300 | Soft (backpack) | 30 qts. (28.4L) | 6 lbs. 11 oz. | 12, 20 qts. | 3 days |
| Coleman Xtreme 5 | $44 | Hard (plastic) | 62 qts. (58.7L) | 13 lbs. 8 oz. | 50 - 150 qts. | 5 days |
| AO Coolers 24 Pack | $79 | Soft-sided | 24 cans + ice | 2 lbs. 11 oz. | 12, 36, 48 cans | 1 day |
| Primus Cooler | $60 | Soft-sided | 10.6 qts. (10L) | 1 lb. 0.7 oz. | None | Unavail. |
*Editor's note: This number represents claimed ice retention. In real-world use and depending on the specific circumstances, we've found these times to be quite a bit lower. More in our "Ice Retention and Cooling Capabilities" below. 
 
Cooler Buying Advice

Cooler Categories
Hard-Sided Coolers
The majority of cooler shoppers are best off with a hard-sided model, which offers the highest levels of durability and insulation of any portable unit. Prices vary widely from budget-oriented designs like the $44 Coleman Xtreme 5 Wheeled to $300 or more for a Yeti Tundra, but common features include a drain plug at the bottom to dump melted ice, top lid with a good seal (pricier models include latches), and handles for carrying. Hard-sided coolers are heavy (often 20+ pounds for a 45-quart cooler) and bulky, but the good news is that they should last for years to come. And their insulating performance is pretty remarkable: in favorable conditions, high-end units can keep food and drinks cold for five or more days, and even cheaper options can work well for weekend adventures.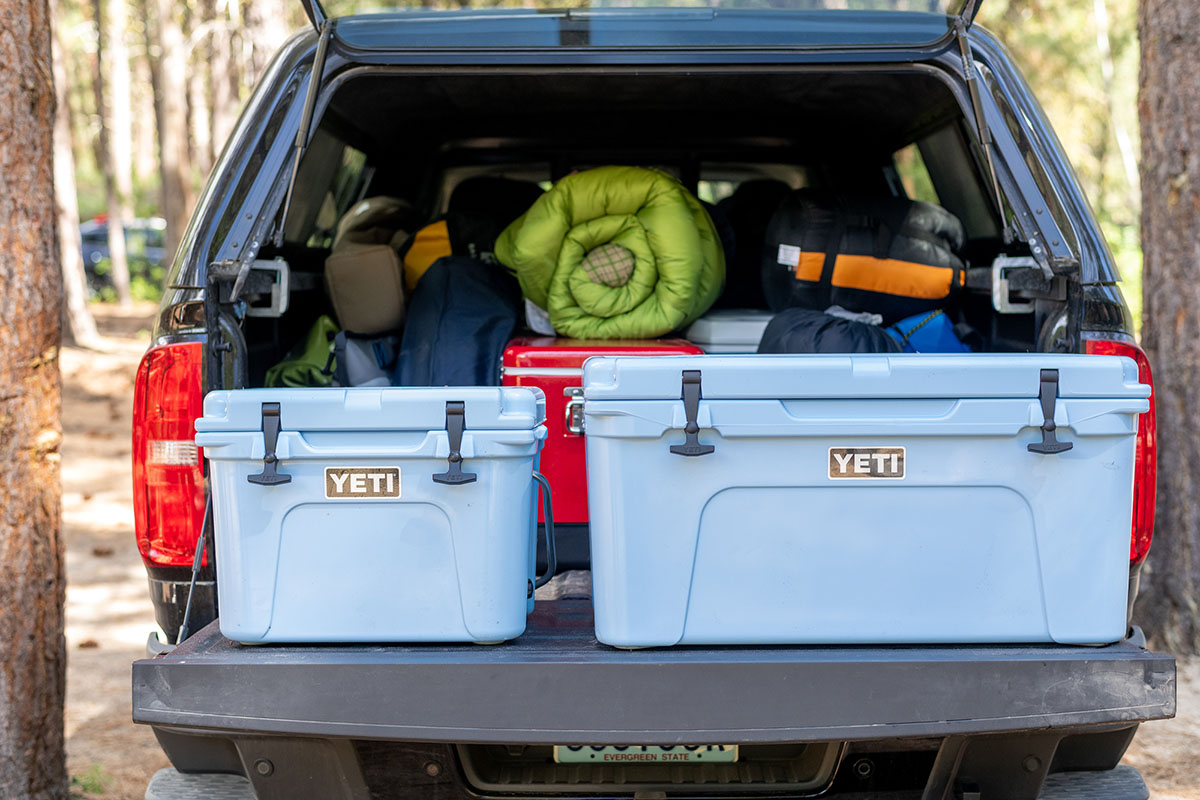 Soft-Sided Coolers
If you don't plan on needing a week's worth of cold food and drinks, a soft-sided cooler can be a viable alternative. Soft-sided models don't boast the same ice retention as hard-sided coolers—often ranging from two to four days—but they typically weigh around 5 pounds or less, are more portable, and come in much cheaper. Additionally, some soft-sided coolers, like the AO Coolers 24 Pack, collapse down for easy storage when not in use. However, in addition to less ice retention, soft-sided coolers are inherently less durable than hard-sided options and often are only offered in smaller capacities. Some of our favorite designs include the REI Co-op Cool Haul 12 and aforementioned AO 24.

Backpack Coolers
For the ultimate in portability, soft-sided backpack-style coolers are the way to go. The designs borrow heavily from hiking daypacks, sharing features like shoulder straps, padded backpanels, and exterior pockets for added gear storage. Like traditional soft-sided coolers, backpack models are lightweight, easy to carry, and pack down when not in use, but they lack the insulating power of hard-sided coolers—the best ice retention on our list goes to the OtterBox Trooper LT30 and Hydro Flask Day Escape at 3 days. Overall, backpack coolers are fairly expensive considering their modest storage capacity and all-around performance (the Trooper will set you back a steep $300). But if the approach to your favorite picnic spot or fishing hole involves walking more than a mile or two, it may be worth the investment.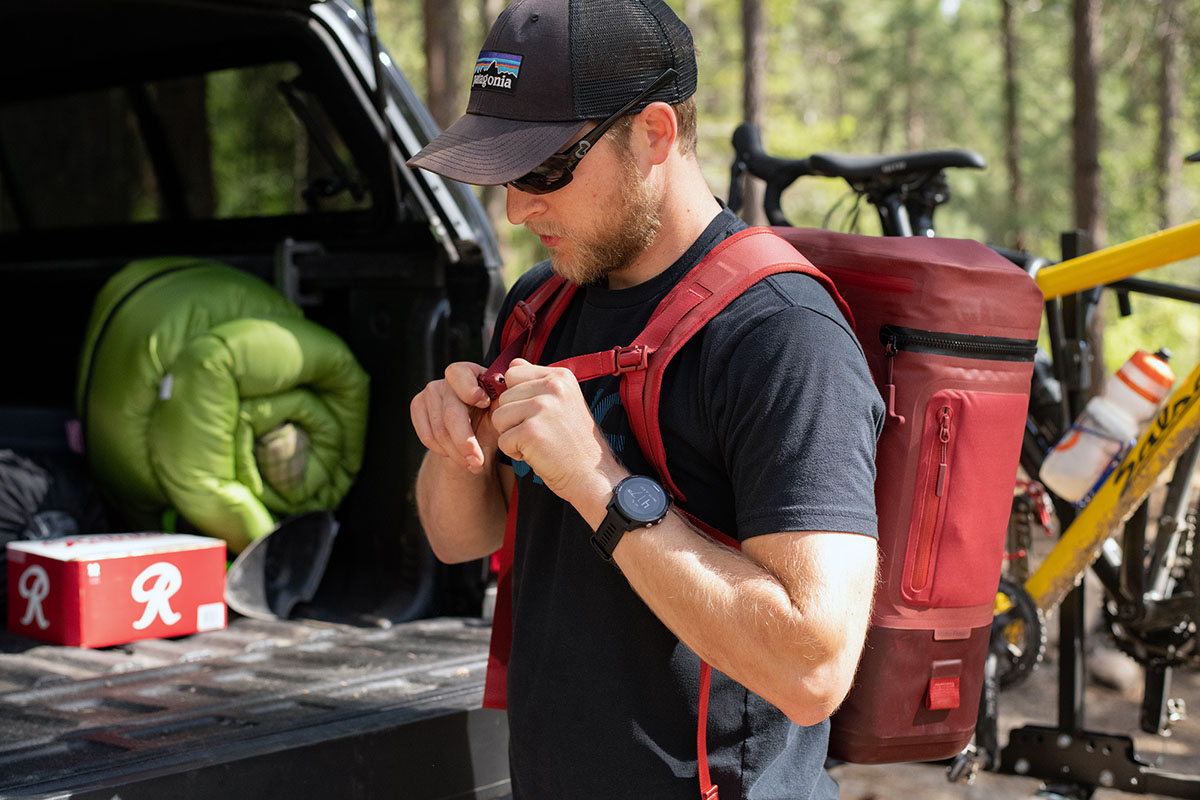 Electric Coolers
Electric coolers are a small but growing niche market that directly targets folks living out of a van or overlanding. Right off the bat, the most glaring downside is the need for a semi-regular power source, but others include price (they generally run $900 or more) and lack of versatility (you can't schlep an electric cooler into your campsite and expect your food to stay cold for long). However, for those who plan to use an e-cooler as their primary refrigeration in a vehicle, we think it makes a lot of sense. Electric coolers don't need ice—they use power to keep contents cold—which allows you to utilize the full capacity. And some models, like the Dometic CFX3 95, also connect to an app that lets you control the temperature remotely.

Styrofoam (Polystyrene Foam) Coolers
Transitioning from the most complex to the most basic, the final category is the classic white Styrofoam cooler. These have become ubiquitous for events like cookouts and concerts, and for good reason: you can find them in every major big-box store, they do a reasonable job at keeping food and drinks cold (usually about a day), and they cost around $25 or less. That said, foam coolers often lack features entirely—there's no latch system to secure the lid or easy-to-use handle—and can break easily (sometimes after a single use). Finally, like plastic, Styrofoam takes a very long time to biodegrade and is only recyclable in certain parts of the country. As such, no foam coolers made our list. Instead, we recommend checking out cheap reusable options like Igloo's Recool Cooler, which aims to replace disposable foam designs with its recycled paper construction (although it will eventually break down and need to be replaced).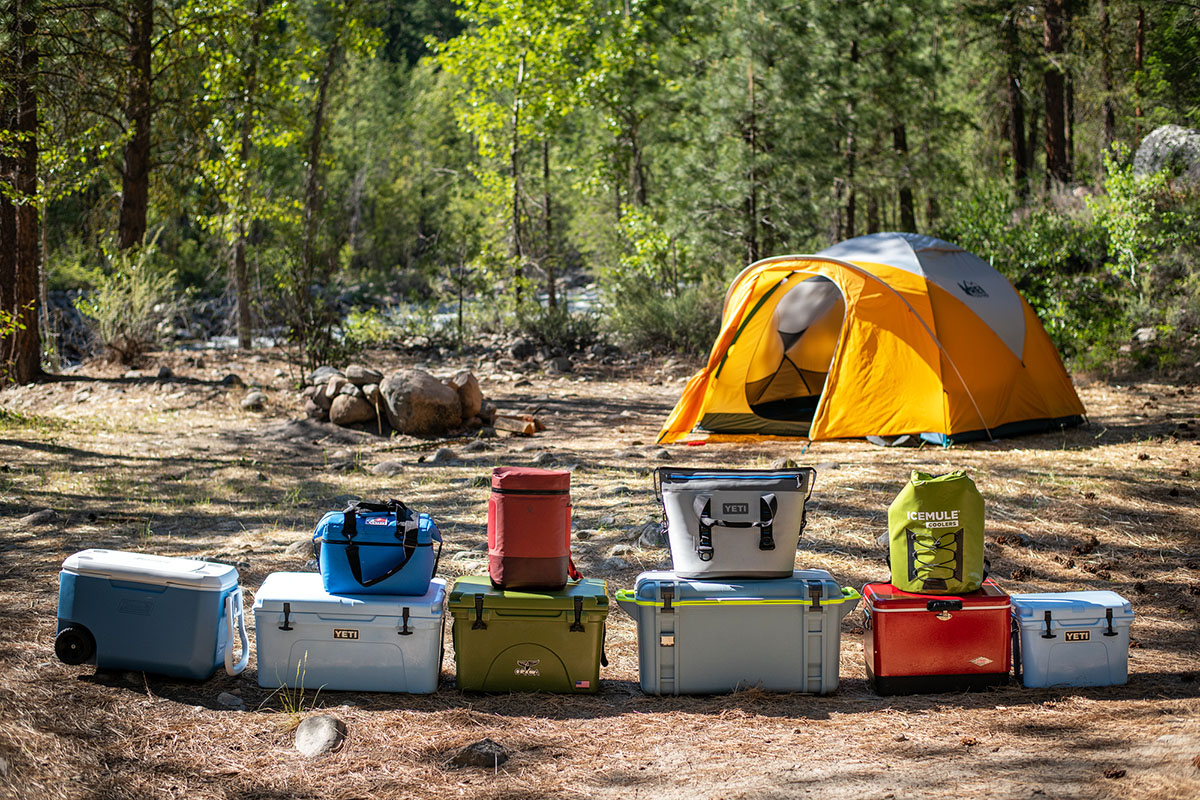 Ice Retention and Cooling Capabilities
One of the trickiest things to nail down in researching coolers is ice retention. First and foremost, external factors play a huge role here. Air temperature has a big impact, as does direct sun, and the amount of ice you use is another important factor (most brands recommend a 2:1 ice-to-food ratio). It also matters how often you open the lid, thereby allowing cold air out and warm air in. For maximum performance, you can pre-chill your cooler prior to loading it up. This involves filling the interior with ice for at least a few hours to bring its interior temperature down. When you're ready to hit the road, swap in some fresh ice at that optimal ratio along with your drinks and food. On the flipside, if you leave your cooler sitting out in the sun before loading it up, you can expect it to be pre-warmed like an oven and not nearly as effective.
Most cooler manufacturers provide a "claimed ice retention" spec in their product listings (Yeti is one major brand who does not). A quick look at the table above shows that the times range from a whopping 16 days for the heavy-duty OtterBox Venture to just a single day for the soft-sided AO Coolers 24 Pack. That said, we always take manufacturer-provided specs with a grain of salt, and there isn't an established, standardized test here. In practice, most of the claimed ice retention times feel quite inflated to us, perhaps due to extremely favorable testing conditions (storing the cooler inside with the lid closed in cool temperatures, for example). If we had to generalize it, we would say that you should expect to get approximately half of the claimed ice retention time in real-world use, give or take depending on your specific circumstances.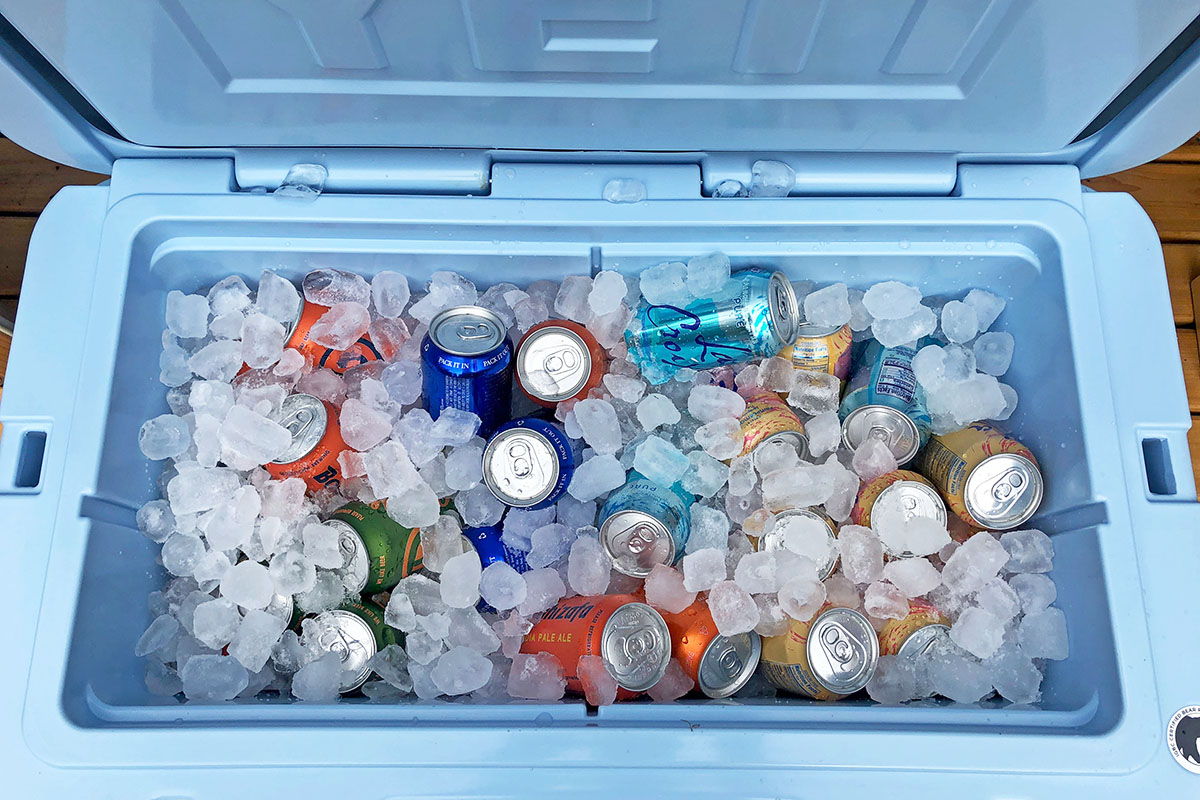 If you are looking for maximum cooling power, premium rotomolded coolers from brands like Yeti, RTIC, and ORCA are the clear leaders in keeping ice cold for long stretches. You definitely pay for the privilege, but you can expect multiple days of cold temperatures and solid ice in your cooler with these high-end offerings, and that time goes down as you move toward cheaper hard-sided coolers and soft-sided designs. If you need ice for extended periods (we're thinking of you, rafters and multi-day campers), the cost is worth it. But for those on day trips or shorter overnight outings with access to new ice, an inexpensive cooler like the Coleman Xtreme is a fine option.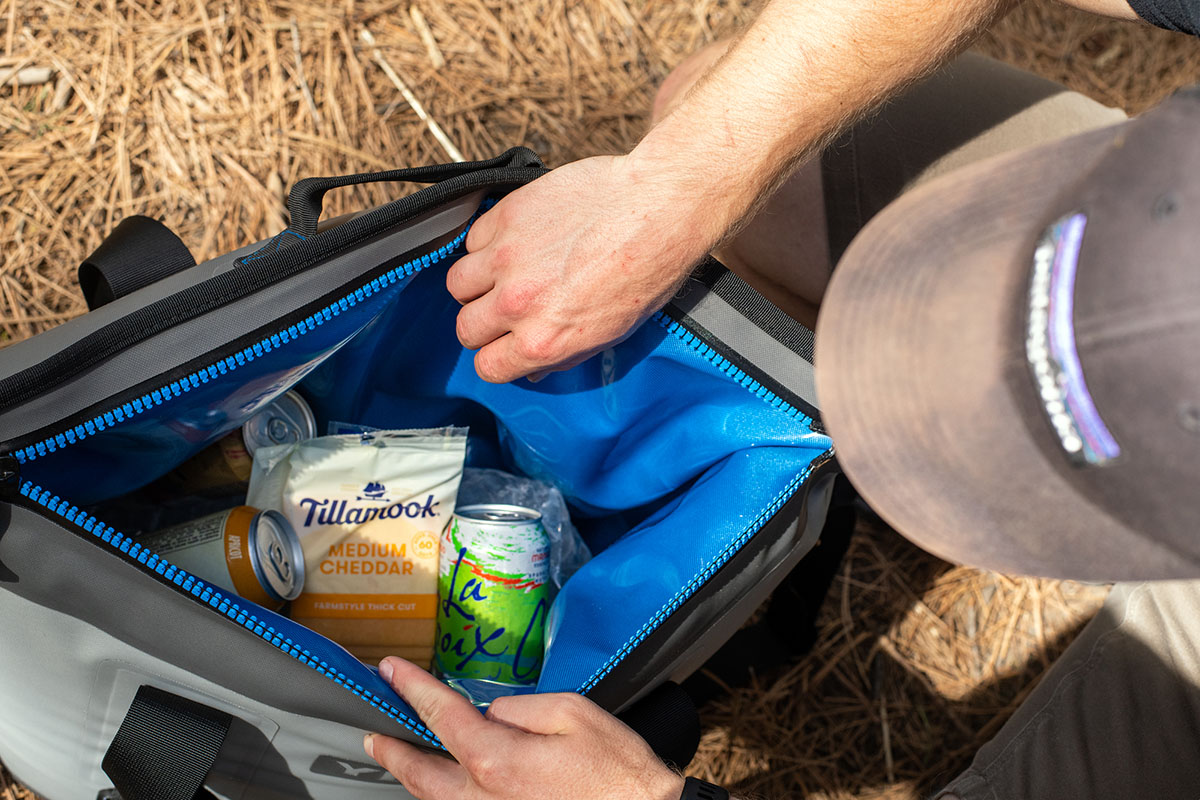 Cooler Sizes (Capacities)
Before we jump in, there are a few considerations to note regarding sizing. Most importantly, not all coolers measure interior capacity in the same way. Some use cans as a unit of measure, while others use liters, quarts, or gallons. That said, quarts are what the majority of manufacturers list, and we've utilized that form of measurement throughout this article (when available). And a final note: don't be misled by the number in a product's name. The Yeti Tundra 65, for example, only boasts around a 60-quart capacity once you account for its thick walls.

Small: 10-35 Quarts
If you most often travel solo or prioritize portability, a small cooler could be a good match. At the low end of the capacity range, expect to fit a small amount of ice, a few drinks, and a meal, while 35-quart coolers should hold enough for one or two days. It's worth pointing out that even a 30-plus-quart design will be stretching it for multiple people over a weekend once you properly fill it with ice, so these coolers lack the versatility of the sizes below. Among our favorites in this category, the REI Co-op Cool Haul 12 and AO Coolers 24 Pack Canvas win out among soft-sided models. And the rotomolded Yeti Roadie 24 balances a burly yet compact build (16.5 in. long and 17.5 in. tall) that is sized right for throwing on a backseat or strapping to an ATV or stand-up paddleboard.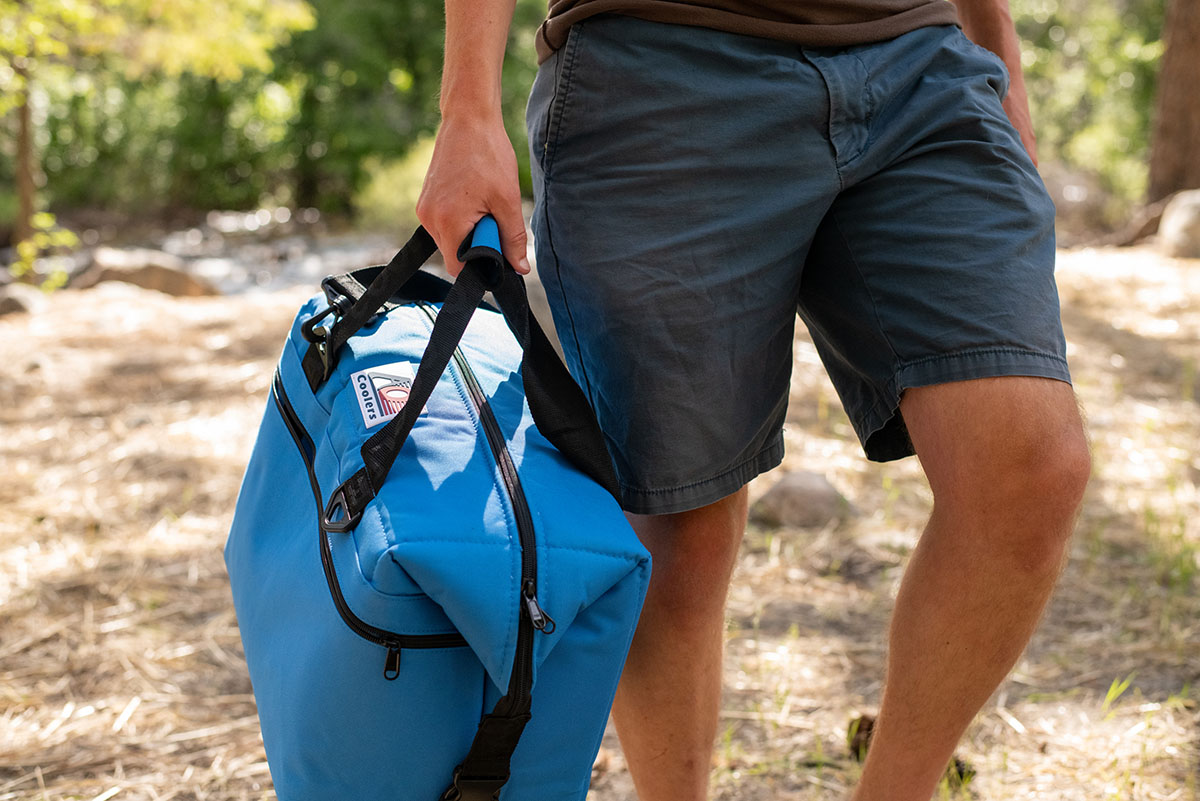 Medium: 35-55 Quarts
Stepping up to the 35- to 55-quart range gets you an all-purpose model: these coolers are compact enough to squeeze into a loaded car trunk or truck bed, can typically be carried by one person, and don't take up too much space on a boat or raft. In our testing, we found that 35-, 40-, or 45-quart coolers sufficed for groups of one to two for a couple days. If your party exceeds that, it's worth bumping the capacity up to 55 quarts or higher for the same time frame. And if you plan to go on an extended outing or are traveling with a large group, you'll want to check out the larger sizes below.

Large: 55-75 Quarts
As we touched on above, if you're headed out with two or more people over multiple days, it's worth packing a large cooler. It's true that you'll likely need a second person to help transport it to and from the car, but the upside is enough space to utilize a proper 2:1 ice-to-food ratio to maximize performance (we cover this in more detail below). In the 55- to 75-quart range, we like Yeti's Tundra 65 best: it has a great mix of storage capacity, ice retention, and features that should meet the needs of most small groups on extended weekends or larger families on overnight trips. But at more than 30 inches long and 16 inches high, it does take up a fair amount of space in a trunk or pickup bed.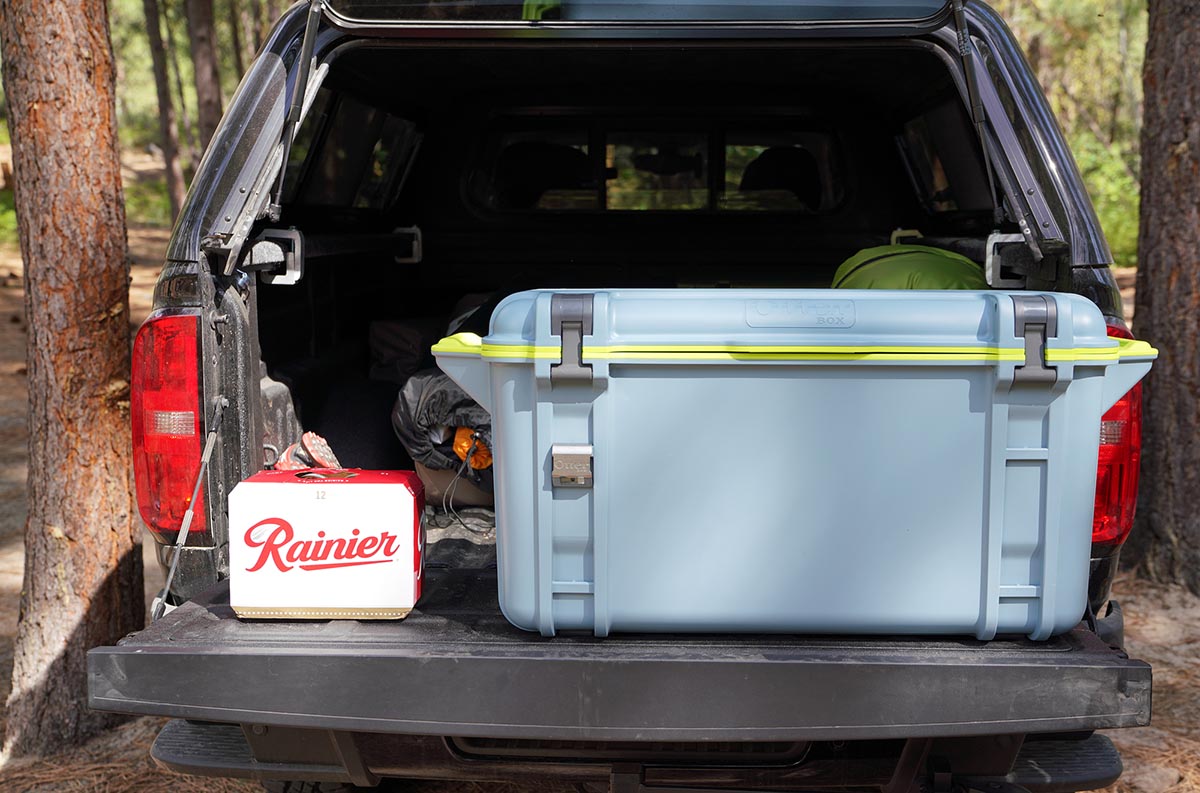 Extra-Large: 75+ Quarts
Coolers in the 75-quart-and-larger range are typically reserved for the committed outdoorsperson. While undoubtedly expensive, extremely bulky, and heavy (expect to be hauling 50+ pounds when empty), these extra-large models have their place for big groups and certain activities, such as fishing and hunting. On the smaller end of the spectrum, 75- to 85-quart hard-sided coolers are ideal for weekend adventures for groups of around four or five, or longer trips with fewer people.

Weight and Portability
For those who plan to carry or move their cooler with any regularity, weight should be an important consideration. Even when empty, hard-sided options weigh anywhere from 10-15 pounds for low-capacity models up to 50+ pounds for premium designs with 75+ quarts of storage. Once loaded down with ice, food, and beverages, that number skyrockets. And despite including carry handles (many are rope while others like the OtterBox Venture are molded plastic), they're simply too hefty to travel with for long distances. If portability is a priority, we recommend looking at soft-sided or backpack coolers instead. Designs like the IceMule Pro (3 lbs. 3 oz.) and Hydro Flask Day Escape (3 lbs.) easily undercut hard-sided options and feature reasonably comfortable shoulder straps and/or grab handles. And at the extremely low-profile end of the spectrum, Primus' Cooler weighs just over 1 pound and can be tossed into your backpack during a hike.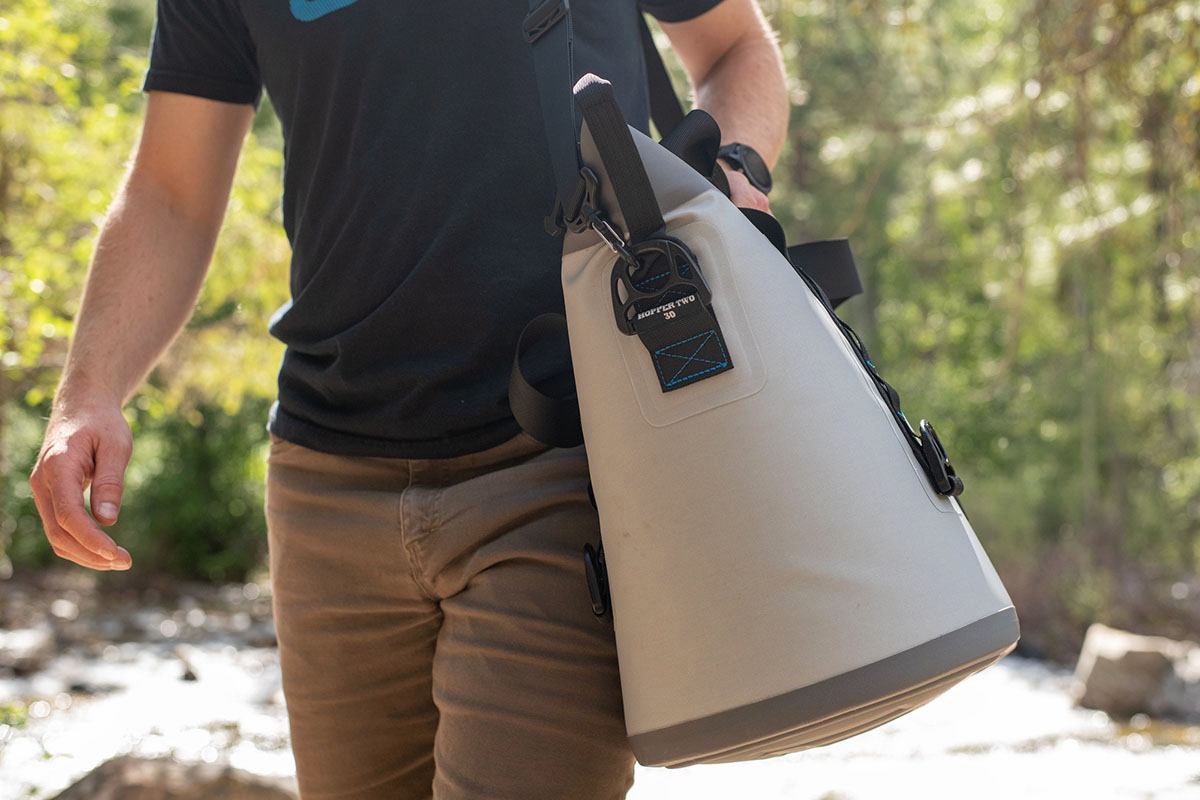 Wheeled (Rolling) Coolers
If your cooler must-haves include easy mobility, large capacity, and maximum ice retention, a soft-sided design just won't cut it. Instead, it's best to consider a rolling hard-sided model. From our picks above, the RovR Products RollR 45, Igloo Trailmate Journey, and Coleman Xtreme have rear wheels and tow handles, and Yeti's Tundra series also includes the wheel-equipped Haul. Downsides are even more weight (the RovR and Igloo weigh around 35 lbs.), bulk, and cost. Additionally, these wheeled beasts still struggle over rough terrain and may require carrying if you don't have a defined path to follow. But for camping, days at the beach, or even tailgating, a rolling cooler can be a solid choice.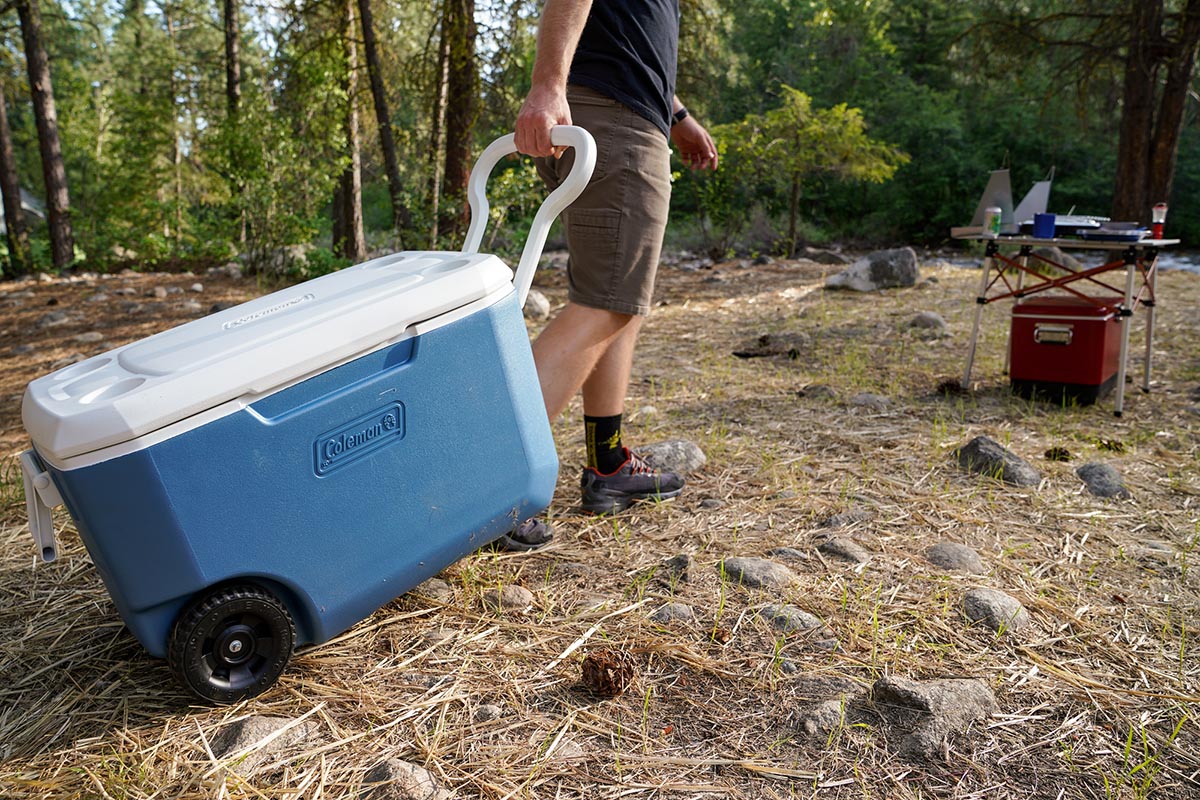 Rotomolding vs. Injection Molding
Construction techniques for premium hard-sided coolers fall into two types: rotational molding (rotomolding) and injection molding. Starting with rotomolding, this process was popularized by Yeti (although they technically weren't the first to make a cooler in this way) and currently dominates the high end of the market. These types of coolers are made out of a single piece of continuous plastic that is rotated until it forms the desired shape. The advantages are fewer stress points and a consistently thick outer shell, which translates to exceptional durability. Primary disadvantages are cost and weight. 
What about injection molding? These coolers are simply made by inserting hot plastic into a defined mold, given time to cool, and then removed. The process is simpler and cheaper than rotomolding and allows for greater precision because of the molded shapes. But they're made with multiple pieces—unlike the single, uninterrupted form with rotomolding—which can lead to a drop in durability. That being said, a high-end build like OtterBox's Venture stacks up favorably to top rotomolded coolers in overall toughness, and its injection-molded build allows for various mounting locations for accessories like tables, fishing rod holders, and dryboxes (something you can't get with rotomolding).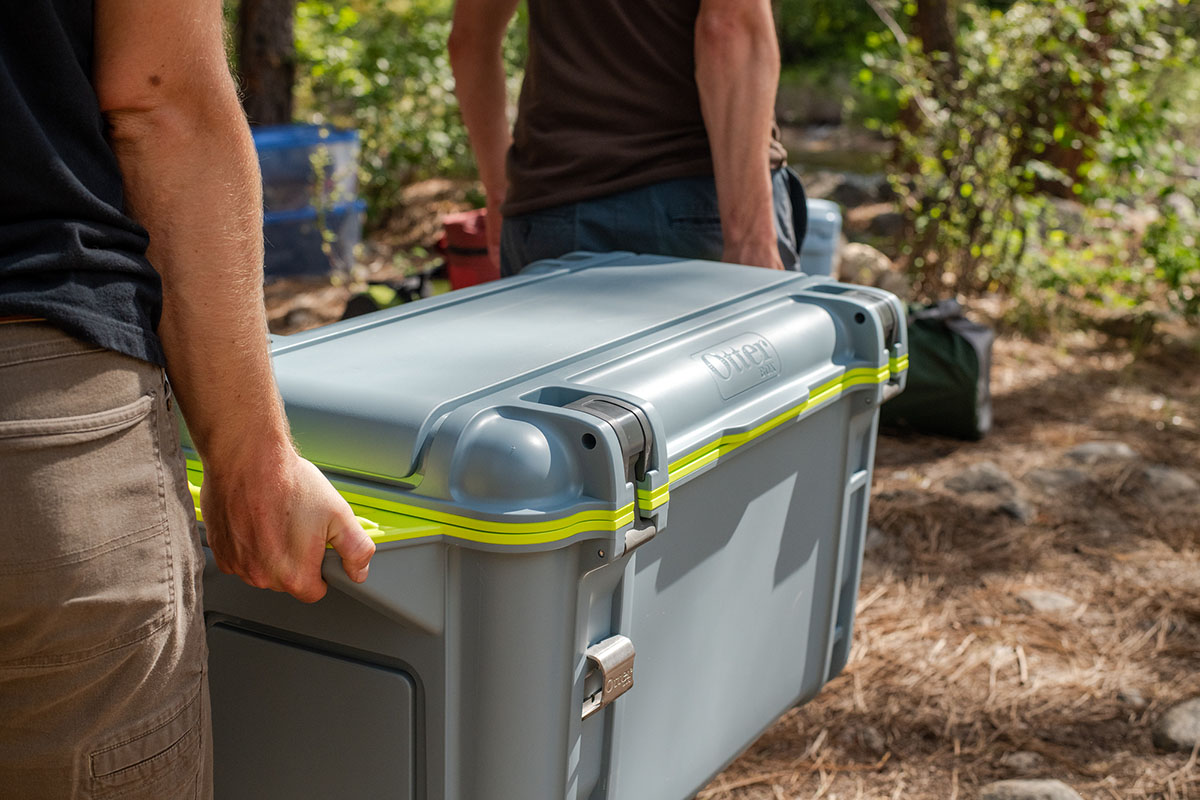 Are Expensive Coolers Worth It?
Over half of the coolers on our list cost $200 or more, which goes to show how pricey these units can be. But in our opinion, the cost is fairly easy to justify. Hard-sided coolers from Yeti, OtterBox, ORCA, and others are able to keep ice frozen for significantly longer than budget options from companies like Coleman or Igloo. And while bags of ice come relatively cheap, it can be a real pain to have to drain your cooler and replace the ice on a daily basis (not to mention having to travel and purchase more of it). Another benefit of high-end hard-sided units is durability—the difference in quality is immediately apparent and some of the best out there are truly meant to last a lifetime. All that said, if you just need a reliable cooler for days at the beach or packing a lunch on the road, it's probably a good idea to save your cash. But if you consistently head outside for days at a time, the investment is well worth it.
A final factor when considering a high-end cooler is longevity. Simply put, coolers are unlike most other categories of outdoor gear that may last for just for a couple seasons before needing to be replaced. We have a family member who purchased an original Yeti Tundra back when the line first hit the market in 2008, and the cooler is basically like new today (he had to replace one rubber latch after more than 10 years of use, but that's it). This means that when you're making the calculation of whether spending $300 or $400 on a cooler is worth it, you are getting a product that literally should last for decades. That said, if you don't need multi-day ice retention, even a cheaper hard-sided cooler should be around for many years as well.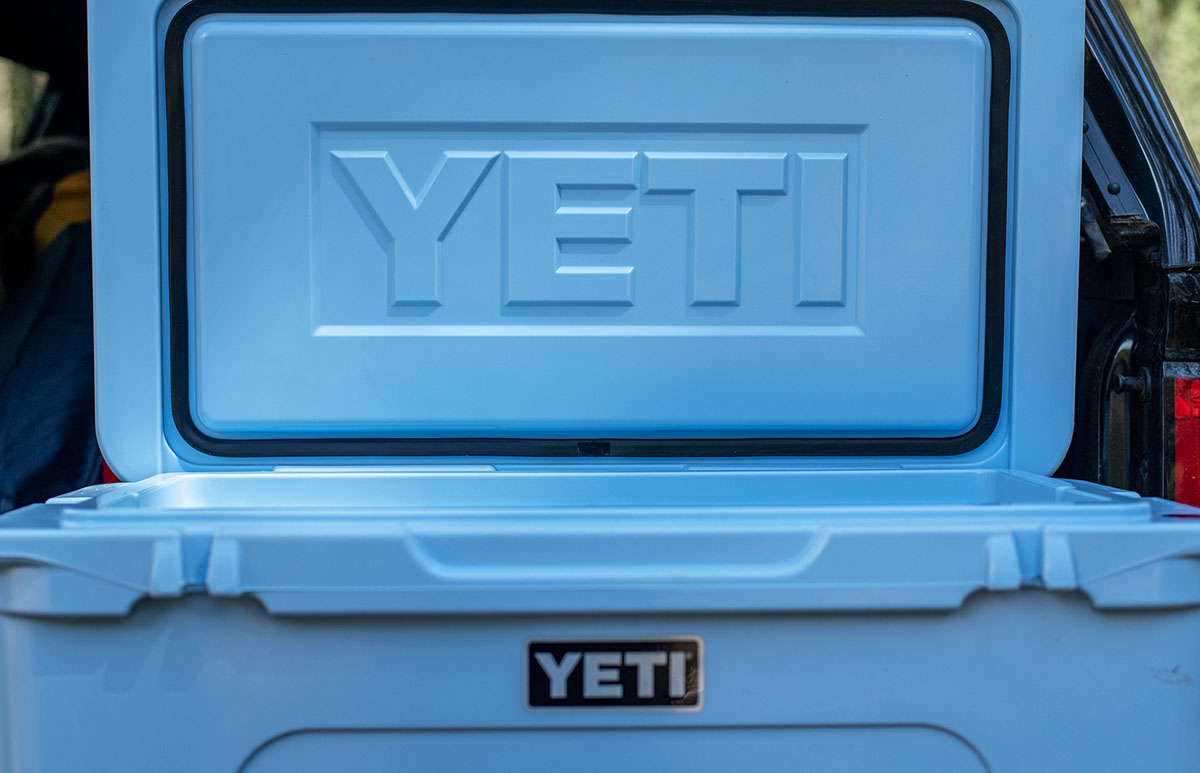 Cooler Latch and Closure Systems
A cooler's latch or closure system is one of the defining characteristics of a premium model and plays a significant role in overall cooling performance. Among high-end hard-sided coolers, you'll commonly find two rubber T-handles along the front that keep the lid locked securely in place. These handles are fairly user-friendly, extremely strong, and minimize any openings for cold air to escape. We also like the OtterBox Venture's cam-style latches for their ease of use while also providing an excellent seal. Budget-oriented models like the Coleman Xtreme forgo latches completely and rely on a good fit between the lid and cooler body. This results in reduced insulating performance and means you need to keep a close eye on the lid to make sure it doesn't pop loose or fall off in transport.
Closure systems for soft-sided and backpack coolers most often use burly, reinforced zippers. Options like the Hydro Flask 20 L Day Escape have long zippers at the top that provide easy access to food and drinks. They're also leakproof to ensure water or ice won't accidentally fall out if the cooler tips over. In addition to the zippered builds, the IceMule Pro's roll-top closure is a solid alternative. Admittedly, it does take a little longer to secure, but it's a pretty foolproof and reliable performer (and you don't need to worry about a zipper failing). A final benefit of a roll-top closure is that you can adapt to smaller or larger loads by rolling the top down before buckling.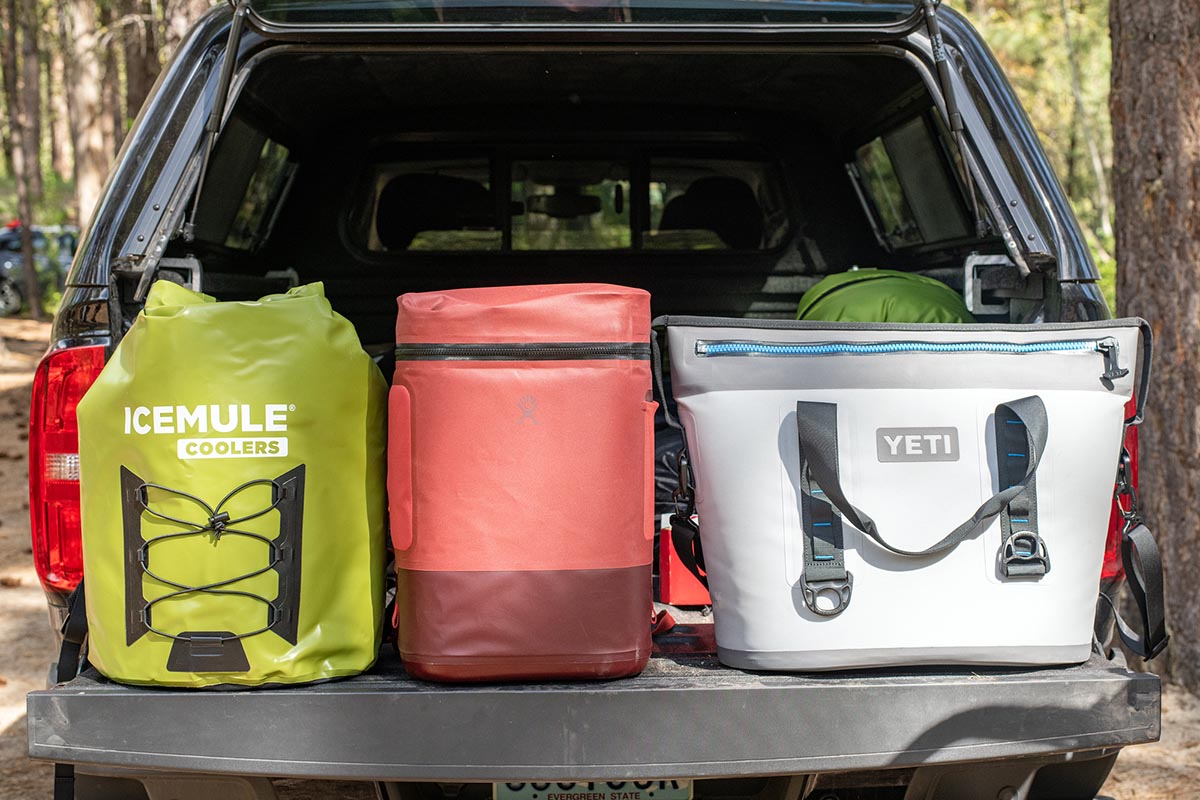 Bear-Resistant Ratings
Many of the top hard-sided coolers are listed as bear-resistant, which is a worthwhile consideration should you be camping in bear country. Specifically, you should look for an IGBC (Interagency Grizzly Bear Committee) rating, which designates that a certain cooler has gone through the appropriate testing and been deemed compliant with the organization's regulations. However, not all coolers listed as bear-resistant carry this certification—you can see a full list of certified coolers here. If you frequent the backcountry or will be traveling where bear-proof gear is required, make sure your cooler is on the list.

Cooler Drain Systems
All of the hard-sided coolers on our list have drainage systems to help you empty out water once your ice has melted. Typically, this comes in the form of a screw-on or pop-off cap at the base of the cooler—simply take it off and let the water pour out. OtterBox's Venture 65 even has a slanted interior that does most of the work for you. Many others include similar drainage channels that funnel water through the opening. If you're instead looking at a soft-sided or backpack-style cooler, a number of designs have separate cooler units that can be removed for easy draining and cleaning. Others require you to tilt and dump the water, but the process is nevertheless fairly easy thanks to their compact size and light weight.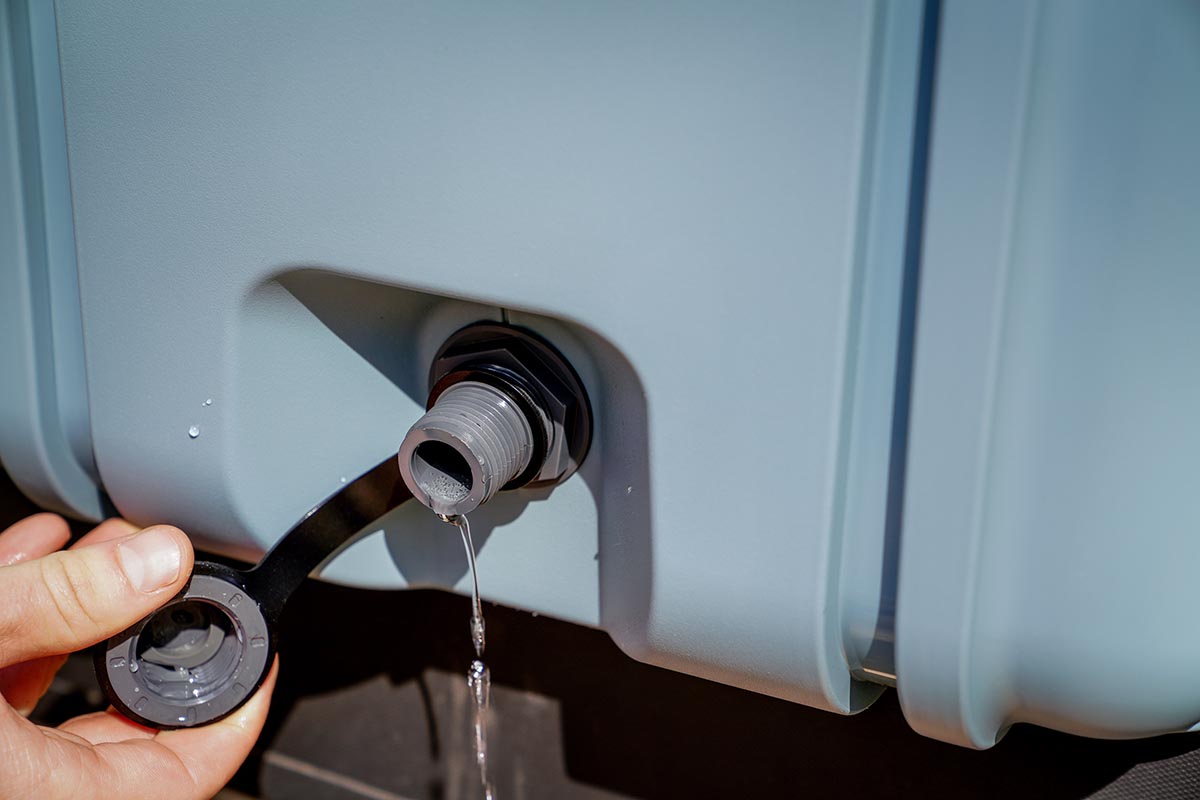 Accessories and Add-Ons
There are a number of useful add-ons and aftermarket accessories available for many coolers. For example, food baskets can be a great way to store fruit and other fragile items, dividers are handy for cordoning off various meals, and external attachments like cup holders and side tables can significantly increase storage and prep space. Most well-known brands sell these accessories directly on their website, although they can substantially increase overall cost. Two of our favorite unique add-ons are Yeti's fishing rod attachment and OtterBox's side table that includes a cutting board/food prep surface and three cup holders.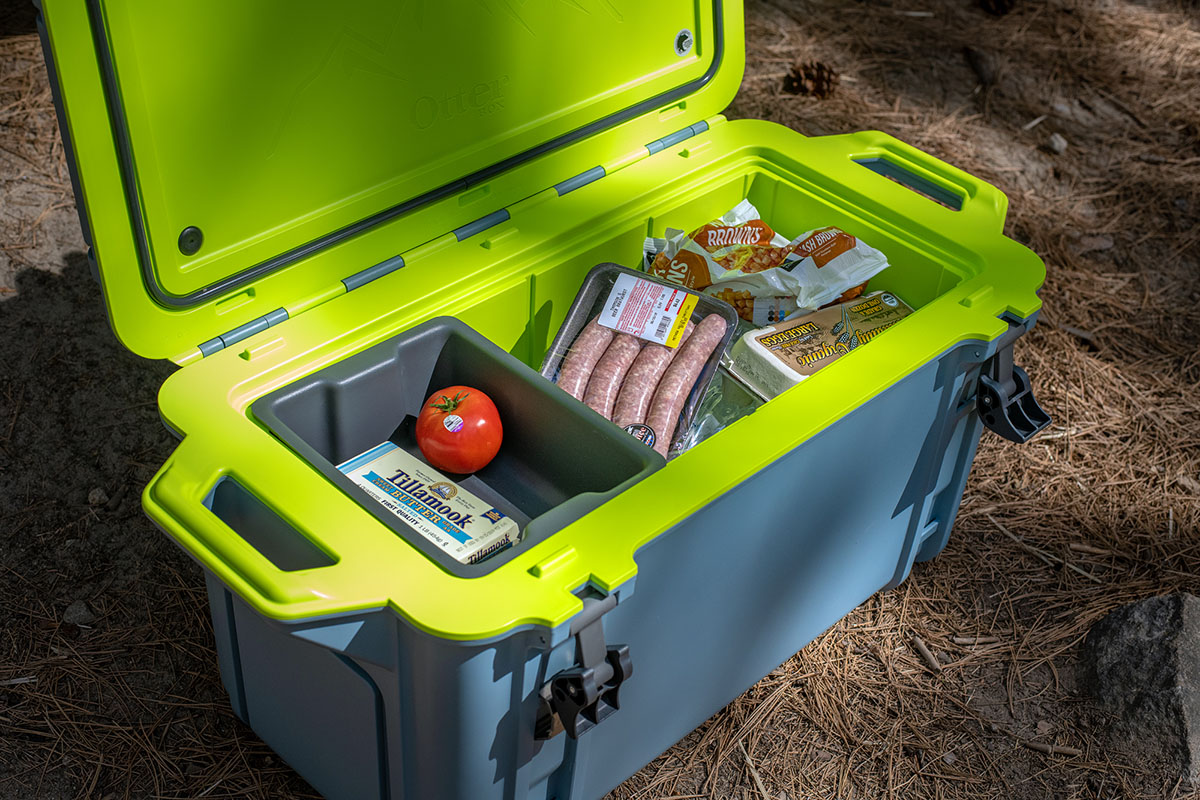 Ice Types: Crushed, Blocks, Packs, or Dry
As committed cooler enthusiasts know, the type of ice you use heavily impacts how much you're able to store and how long it stays cold. Crushed ice is the most readily available—you can find it at most gas stations and supermarkets for fairly cheap. The major draw is that it easily fills the gaps between your food and beverages, cooling them quickly and efficiently. However, crushed ice is also the fastest to melt and you'll likely need to replace it fairly frequently. Blocks of ice, on the other hand, take much longer to melt than crushed ice. However, blocks are bulky and take up a lot of space in the cooler since they don't conform around your food and cans. If we have enough space, our preferred method is to use both block and crushed ice together, and Yeti has more great tips here.
If you're worried about re-stocking, ice packs are a viable alternative. Most major brands have their own designs that work well in their coolers, and the best part is that you can use them repeatedly without ever having to drain melted ice. That said, ice packs are fairly expensive (Yeti's range from $15 to $30 depending on size) and require refreezing once they lose their coldness, which limits practicality for longer trips.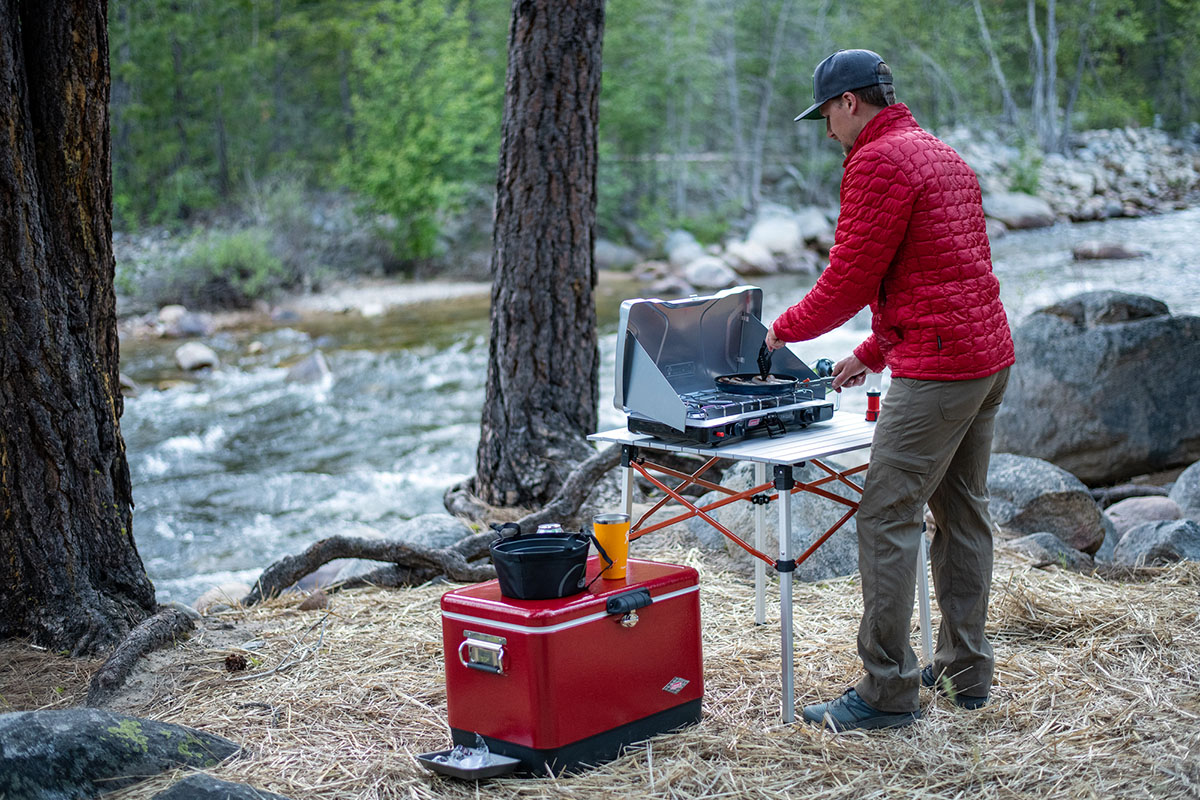 A final option to consider is dry ice. Since dry ice is frozen carbon dioxide, it passes directly from a solid to a gaseous state, meaning no water to deal with as it melts. However, dry ice can be dangerous to touch (you have to wear heavy gloves to prevent frostbite), doesn't last long, and many coolers aren't even rated to handle it. All told, it might take some finessing to perfect your ice strategy, but we think a combination of crushed and blocks is the best (and safest) method.

Cooler Warranties
Coolers are undoubtedly expensive, but having a generous warranty can help ease some of the buying anxiety. And a look at the market reveals a surprisingly wide range of available manufacturer guarantees. At the top end is ORCA, which offers a lifetime warranty that cover defects, while most others range from one to 10 years. It's also important to point out that some companies provide different warranties for their hard-sided vs. soft-sided offerings. For example, Yeti covers its Tundra series with a five-year warranty, while their soft-sided Hopper is only covered for three.
Back to Our Top Cooler Picks  Back to Our Cooler Comparison Table
Read More From Switchback Travel