For photography enthusiasts, the Canon EOS 70D is one of the company's leading crop-frame DSLRs and a significant step up from the Rebel series. The 70D features a 20.2-megapixel image sensor, Full HD 1080p video, a flip-out screen, and weather sealing. It also has 19 focus points, which is impressive compared to the mere 9 on the Canon T5i and SL1. Below are our picks for the best lenses to pair with the Canon 70D, from kit lenses to wide-angle lenses and telephoto zooms.
 
Canon 70D Kit Lenses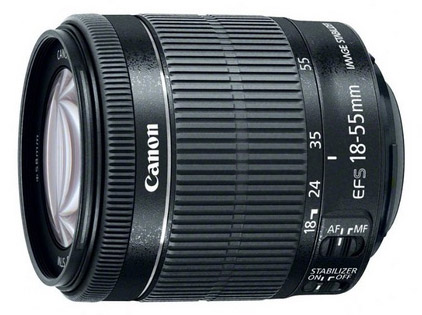 Weight: 7.2 oz.
Max Aperture: f/3.5
Pros: Video quality.
Cons: Distortion at the wide end.
The Canon 70D is sold in more kits than you shake a stick at, starting with the 18-55mm f/3.5-5.6 STM. This is not your typical kit lens, offering superior optical quality to Canon's past 18-55mm versions. One of the major differences is STM, or Stepping Motor technology, which results in quiet and smooth autofocus that performs better than a USM motor for video. This may not suffice as the only lens is your bag, but at about $150 more than the price of the camera body, it's a good walk-around lens that shoots great video (at the very least, it's a serviceable backup). You now have the option to add the 55-250mm STM lens ($1,299 for the bundle), which all together make for some pretty nice coverage.
See the Canon 18-55mm Kit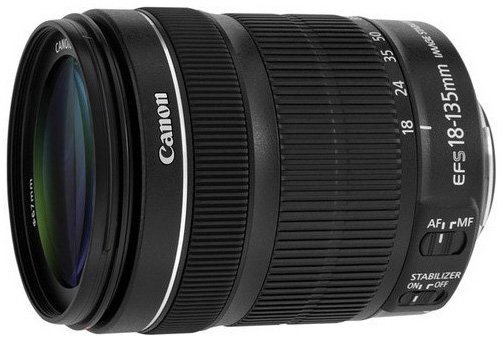 Weight: 17 oz.
Max Aperture: f/3.5
Pros: Video quality and versatility.
Cons: Some distortion at the ends.

The Canon 18-135mm STM offers a much longer range than the Canon 18-55mm STM lens above. Considering the video prowess of these lenses and the difficulty in changing mid shoot, this makes the 18-135mm an attractive option to pair with the 70D. It's also sharp, quiet, and features continuous live autofocus for video. And like the 18-55mm STM above, you have added option to bundle the 55-250mm STM for an additional $150. This makes less sense because of the crossover in focal lengths, but you are saving $150 on the telephoto zoom, which retails for $300 as a stand-alone lens.
See the Canon 18-135mm Kit


All-In-One Lenses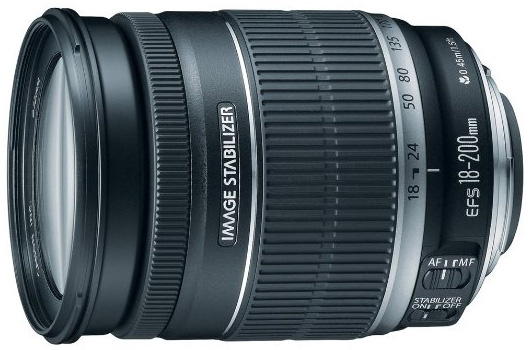 Weight: 21 oz.
Max Aperture: f/3.5
Pros: Versatility.
Cons: Focus issues and distortion. 

The Canon 18-200mm f/3.5-5.6 IS is an all-in-one lens designed to go head-to-head with the popular Nikon 18-200mm (Nikon has since released an improved 18-300mm lens and we wish Canon would too). The Canon 18-200mm is versatile, has reasonably good optics, and many people like it, but the autofocus is less sophisticated than on most other Canon zooms. In particular, the manual focus ring turns when autofocus is in use, which can make the lens awkward to hold. This issue aside, the 18-200mm covers a lot of focal lengths from wide-angle to telephoto and can serve as the only lens in your bag. 
See the Canon 18-200mm
Wide-Angle Lenses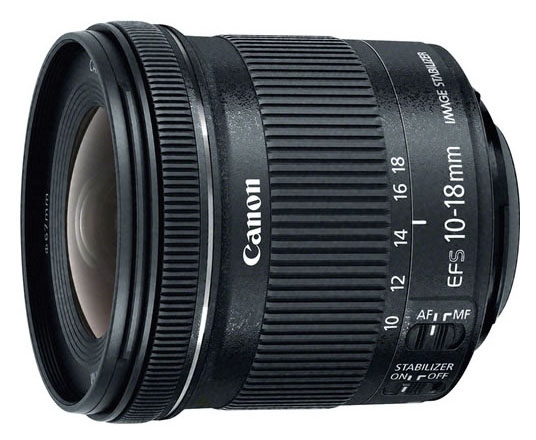 Weight: 8.5 oz.
Max aperture: f/4
Pros: Lightweight, sharp, and a great value.
Cons: Plastic construction. 

For years, the Canon 10-22mm dominated the APS-C wide-angle lens market and was the leading option for a camera like the 70D. However, in 2014 Canon released the 10-18mm f/4.5-5.6 IS STM, quieting the clamoring of those who didn't want to spend big bucks a wide-angle lens. The 10-18mm is a terrific option—it's sharp, lightweight, has minimal distortion except when wide open at 10mm, and is exceptionally cheap for a wide-angle zoom. With a very useful focal length range of 16-28.8mm on a 35mm camera, it's a winner in our book. It's true that the maximum aperture of f/4-5.6 isn't optimal, but the lens does have four stops of image stabilization to help improve low light performance.
See the Canon 10-18mm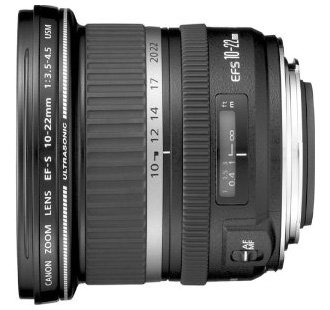 Weight: 13.6 oz.
Max Aperture: f/3.5
Pros: Better low light performance than the Canon 10-18mm above.
Cons: More expensive too.
Purely from an image quality standpoint, the Canon 10-22mm f/3.5-4.5 USM is superior to the 10-18mm lens above. The biggest differences are low light performance, where the 10-22mm is a bit faster, and the extra reach at 22mm (equivalent to a 35mm normal field of view). However, it's tough to pick the 10-22mm given the large disparity in price. If you are a serious landscape photographer and value the wider maximum aperture or extra zoom, go with this lens or the Canon 17-55mm below. But for most photographers including amateurs looking for a good wide-angle walk-around lens, the new 10-18mm is a better value and lighter.
See the Canon 10-22mm USM
Everyday and Portrait Lenses
Weight: 22.4 oz.
Max Aperture: f/2.8
Pros: Impressive low light performance for a wide-angle zoom.
Cons: Cost and weight.
The Canon 17-55mm f/2.8 IS USM has a nearly identical focal length range to the 18-55mm kit lens above but far superior optics. With impressive low light performance, excellent sharpness, fast autofocus, and minimal distortion, this is a versatile lens built for discerning enthusiasts. Its zoom range is equivalent to 27-88mm on a 35mm camera, which offers some wide capability along with great portraiture. All in all, this lens makes less sense with cheaper DSLRs but is a nice match for a DSLR like the 70D.
See the Canon 17-55mm USM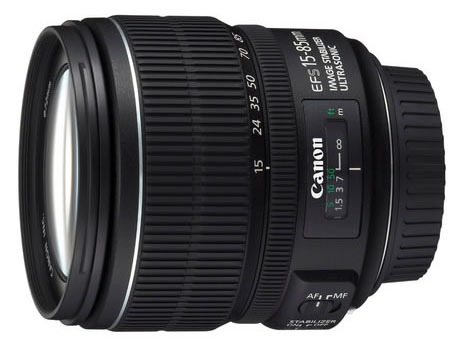 Weight: 20.3 oz.
Max Aperture: f/3.5
Pros:  Much more versatile than prime lenses. 
Cons: A bit on the heavy side.
Instead of carrying around and switching out multiple lenses, the Canon 15-85mm f/3.5-5.6 IS covers an impressive spectrum of focal lengths from wide-angle to medium telephoto—it's equivalent to 24-136mm on a 35mm camera. In addition to quality portrait shots, you get some added wide-angle capability and the lens has manual focus override that is activated simply by moving the focus ring with your finger. Like many zoom lenses of this type, you can some expect distortion, particularly at the wide end (we recommend shooting at 17mm instead of wide open).
See the Canon 15-85mm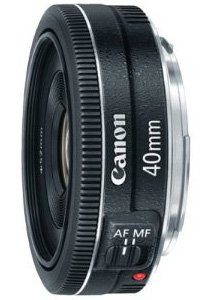 Weight: 4.6 oz.
Max Aperture: f/2.8
Pros: Lightweight, low profile, great optics.
Cons: Awkward focal length.
The majority of pancake lenses are made for mirrorless cameras, but Canon has manufactured a 40mm pancake lens that is compatible with its DSLRs. With a low profile and ultra-lightweight design, the Canon 40mm f/2.8 STM lens produces exceptional images with almost no distortion. It also features an STM motor for smooth and silent video. The only notable shortcoming of this lens is its slightly awkward focal length of 64mm on a 35mm camera (can Canon please make 35mm and 50mm equivalent pancake lenses?). 
See the Canon 40mm STM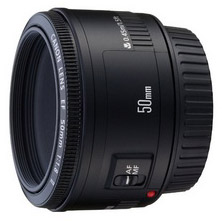 Weight: 4.6 oz.
Max Aperture: f/1.8
Pros: Lightweight, low cost.
Cons: Plastic mount.

The 50mm f/1.8 II is the best value of any Canon lens—it's sharp, has fast autofocus, is lightweight, and cheap. The lens is constructed mostly of plastic (the glass is high quality) but the optics are impressive and the build quality isn't a huge risk at $110. For those want even better low light performance, go with the Canon 50mm f/1.4. 
See the Canon 50mm
Telephoto Zoom Lenses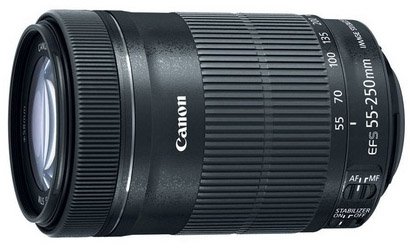 Weight: 13.3 oz.
Max Aperture: f/4
Pros: Fast autofocus.
Cons: Low light performance.

The Canon 55-250mm IS STM arguably is the best overall telephoto zoom for APS-C format cameras. Instead of the clunky autofocus found on old USM versions, the STM motor on this lens focuses quickly and silently (focusing can be a major issue with telephoto zooms). You also get image stabilization for better hand held and low light photos, and it comes in at just under $300. One thing to consider is that the best value on the lens is with one of the kits above, but it's still reasonably priced on its own.
See the Canon 55-250mm STM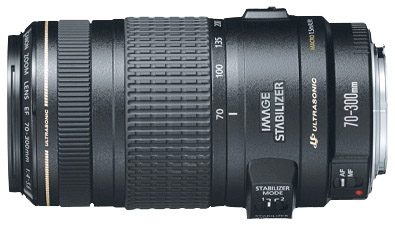 Weight: 22.2 oz.
Max Aperture: f/4
Pros: Versatility.
Cons: Distortion at the ends.
It's tough to argue with the optical quality of the Canon 70-300mm IS USM—the lens is sharp throughout its zoom range, focuses quickly and accurately, and has image stabilization to boot. However, because this a full-frame lens you're paying a higher price for the quality than you probably should. The decision was more difficult before Canon's STM line was released, and we still like this lens as a budget telephoto zoom for a full-frame DSLR like the 6D. But for the 70D, we prefer the 55-250 STM above.
See the Canon 70-300mm USM

 
Canon 70D Lens Comparison Table