The D500 is Nikon's fastest DX camera ever, shooting a whopping 10 fps. It's the company's top crop sensor camera for sports and wildlife, and even has the same advanced autofocus as the high-end, full-frame Nikon D5. Below we break down the top zoom and prime lenses for the D500, from kit and wide angle to telephoto. There are bargains to be had, but it seems silly to spend nearly $2,000 on a DX camera and accompany it with cheap glass. Accordingly, these lenses are among the best in class. 

Nikon D500 Kit Lenses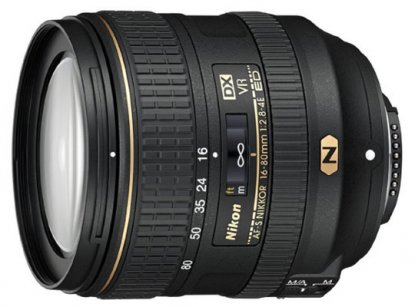 Weight: 17 oz.
​35mm equivalent: 24-120mm
Maximum aperture: f/2.8
What we like: A very useful focal length range and a good value as part of the kit.
What we don't: The lens isn't overwhelming from an optical perspective.
Nikon created the new 16-80mm f/2.8-4 specifically as a kit lens for the D500. It's designed to mirror popular full-frame walk-around zooms, equivalent to 24-120mm on a 35mm camera. We like the speed of this lens—f/2.8 is our "pro" cutoff and will help you create the bokeh and low light photos that allude slower zooms. It's also much cheaper than the 17-55mm f/2.8 below and weighs about 9 ounces less. However, this lens isn't noticeably better in terms of image quality than a lens like the 18-140mm f/3.5-5.6 below. Distortion is fairly heavy (the D500 does have automatic distortion correction mode), and there is a lot of plastic in the build.
See the Nikon 16-80mm VR Kit
All-In-One Lenses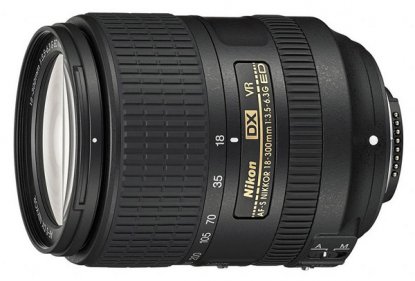 Weight: 19.4 oz.
​35mm equivalent: 27-450mm
Maximum aperture: f/3.5 
What we like: Extremely versatile.
What we don't: Some softness, particularly at the long end.
With an all-in-one lens you cover virtually the entire spectrum of focal lengths without changing glass. For uses like travel and event photography, the Nikon 18-300mm VR is a highly versatile lens that combines solid image quality with unparalleled convenience. Released a couple years ago, the latest version of this lens is lighter and cheaper than the older model, with the only sacrifice being a maximum aperture at the telephoto end of f/6.3 instead of f/5.6. Amazingly, the 18-300mm lens actually weighs less than the Nikon 18-200mm below.
See the Nikon 18-300mm VR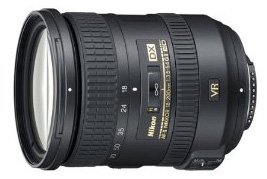 Weight: 19.8 oz.
​35mm equivalent: 27-300mm
Maximum aperture: f/3.5
What we like: Cheaper than the 18-300mm above.
What we don't: Less zoom range and slightly heavier.

For years, the Nikon 18-200mm VR II was the leading all-in-one lens for DX-format cameras. With an equivalent zoom range of 27-300mm and Vibration Reduction technology, this lens captures sharp images throughout its range and has a sturdy build that is made to last. One notable downside of the 18-200mm VR II is that it doesn't have enough reach for certain types of telephoto photography. Wildlife photographers, for example, likely will need the extra 100mm of length that the 18-300mm above or 55-300mm below have to offer. It's also heavier than the 18-300mm despite having shorter zoom. But for less money and when it's on sale, the 18-200mm VR still is an intriguing option.
See the Nikon 18-200m VR II
Wide-Angle Lenses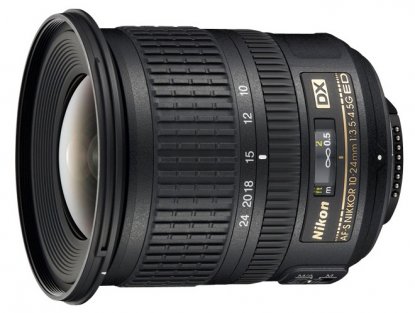 Weight: 16.2 oz.
​35mm equivalent: 15-36mm
Maximum aperture: f/3.5
What we like: Nikon's best wide-angle lens for DX.
What we don't: Pricey and no vibration reduction.
The 10-24mm f/3.5-4.5 is Nikon's top DX format wide-angle lens—it's wider and sharper than any other comparable lens and excellent for landscape photography and architecture. As is the case with virtually all wide-angle zooms, you can expect some distortion at the wide end and the low light performance isn't as good as a prime. But we love the zoom range, which is equivalent to 15-36mm on a 35mm camera and covers virtually all of the useful focal lengths from ultra-wide to a normal field of view. 
See the Nikon 10-24mm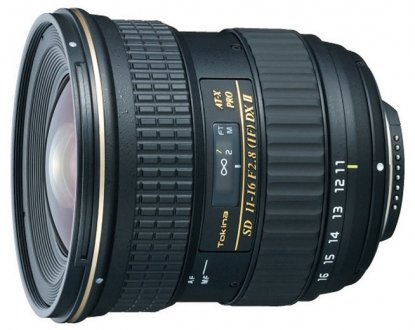 Weight: 19.8 oz.
​35mm equivalent: 16.5-24mm
Maximum aperture: f/2.8
What we like: A reasonably priced wide-angle zoom.
What we don't: Distortion and weight. 

If you're not a wide-angle specialist but still want to experiment with the D500, the Tokina 11-16mm f/2.8 DX II is a nice alternative to the Nikon 10-24mm above. Most importantly, it's cheaper and offers superior low light performance by two-thirds of a stop. In terms of optics, the lens is surprisingly sharp and good for uses like landscapes and weddings. The most notable downside of this lens is distortion, which is heaviest at the wide end but noticeable all the way through 16mm (the Nikon D500 does have a distortion correction mode or you can use editing software on your computer).
See the Tokina 11-16mm DX 
Walk Around and Portrait Lenses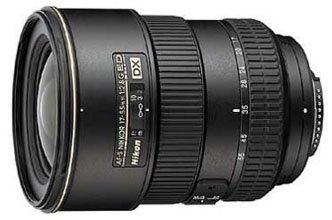 Weight: 26.6 oz.
​35mm equivalent: 25.5-82.5mm
Maximum aperture: f/2.8
What we like: Superb optical performance
What we don't: Expensive for a DX lens and no Vibration Reduction.
First, this is an extraordinary expensive DX lens—it's what you might expect a comparable FX (full frame) zoom lens to cost. In terms of quality, that's the point. Its equivalent focal length range of 25.5-82.5mm is intended to mimic the 24-70mm f/2.8 lenses that are so popular among enthusiasts and professionals. From an optical perspective, it does just that, with excellent low light performance, great sharpness, minimal distortion, and results that can be nearly impossible to achieve with other DX zoom lenses. Price and weight aside, If you want the best walk-around zoom lens for the Nikon D500, this is it. 
See the Nikon 17-55mm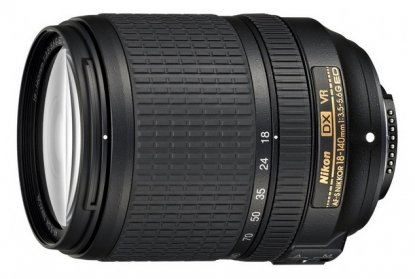 Weight: 17.3 oz.
35mm equivalent: 27-210mm
Maximum aperture: f/3.5
What we like: Solid optics and a great value.
What we don't: A little heavier than we would like.
The 18-140mm f/3.5-5.6 is one of our favorite walk-around lenses in Nikon's DX lineup: it's sharp, has vibration reduction, and a considerably longer zoom range than any other zoom except for the all-in-one lenses above. The weight of 17 ounces is decently heavy but still reasonable for the lens type, but a reach of 140mm does leave many wanting a true telephoto for a complete set-up. The trouble comes with the price: this lens is around $500 on its own, which isn't much cheaper than the 16-80mm f/2.8-4 above as part of the kit. If you take the kit out of the equation we like the value and range of the 18-140mm. 
See the Nikon 18-140mm VR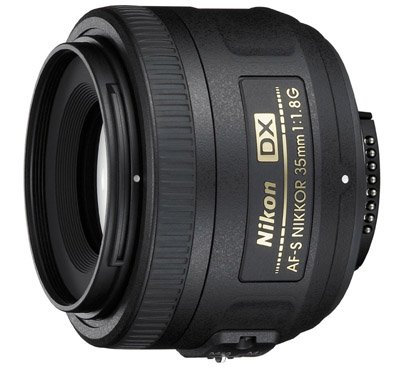 Weight: 7.1 oz.
​35mm equivalent: 52.5mm
Maximum aperture: f/1.8
What we like: Inexpensive and great in low light.
What we don't: Plastic build.
If you plan on shooting street photography with the D500, the Nikon 35mm f/1.8 is a must-have lens. Ounce for ounce and dollar for dollar, it's one of the best lenses in the DX lineup. It's sharp, performs well in low light, and is a great value at around $200. The only real weakness of the Nikon 35mm f/1.8 is that aside from its mount, the lens has a plastic build that isn't as sturdy as metal and may not last forever. But this isn't a huge risk considering the price, and we heartily recommend this lens to anyone who finds its focal length relevant.
See the Nikon 35mm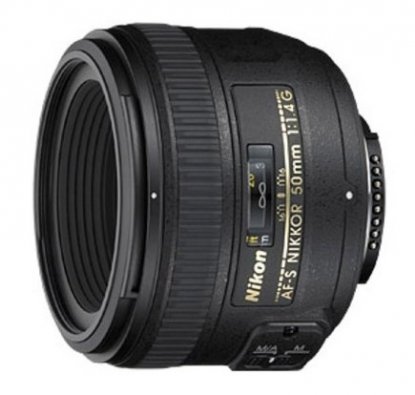 Weight: 9.9 oz.
​35mm equivalent: 75mm
Maximum aperture: f/1.4
What we like: Bright and sharp. A real tool for advanced photography.
What we don't: Roughly double the cost of the f/1.8 version.
At this focal length, for almost all other Nikon crop-frame cameras we recommend the 50mm f/1.8. But along with the D7200, the D500 is cream of the DX crop. Enthusiasts will love the f/1.4 for its shallow depth of field and top-notch low light performance, not to mention it's an FX lens and therefore can be used on full-frame cameras too. There really aren't notable shortcomings here: the lens focuses quickly and accurately, is sharp all the way to the corners, and has almost no distortion. It's true that $450 is a lot to spend on a DX prime lens, but again, it's the D500 we are talking about.
See the Nikon 50mm
Macro Lenses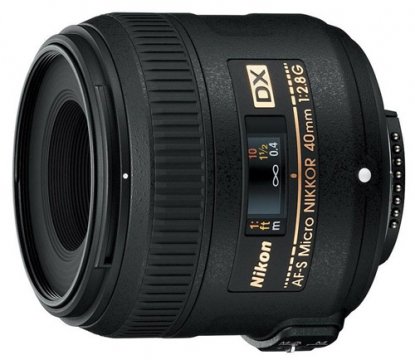 Weight: 9.9 oz. 
​35mm equivalent: 60mm
Maximum aperture: f/2.8
What we like: Sharp and inexpensive. 
What we don't: 40mm focal length requires getting close to your subject.

The right choice in a macro lens depends largely on the type of subjects you intend to photograph. The 40mm f/2.8 Micro is best for non-moving subjects that can be easily approached (flowers, food, or product photography). We really like this lens—it's sharp, inexpensive, and can focus as close as 6.4 inches from your subject. It's also faster than the Nikon 85mm f/3.5 below by two-thirds of a stop. The downside is that the 40mm Micro is too short for a lot of macro photography, but it still works well as a general lens that you can use for close subjects.
See the Nikon 40mm Micro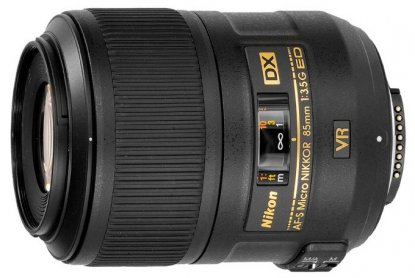 Weight: 12.5 oz.
​35mm equivalent: 127.5mm
Maximum aperture: f/3.5
What we like: Very sharp.
What we don't: A lot of plastic in the build.
For those who shoot macro photography outdoors—think living things like insects, animals, and flowers—the 85mm f/3.5 is Nikon's leading DX lens for subjects that require some distance. This lens is slower than the 40mm f/2.8 above, but does come with Vibration Reduction to help cover the difference. It's also sharp and focuses quickly. Working our way up to the highest levels of macro photography with the D500, the Nikon 105mm f/2.8 is an excellent FX lens that costs more but will shine with its image quality. That lens is equivalent to 157.5mm on DX cameras, and, of course, has the added bonus of compatibility with Nikon full-frame cameras should you decide to upgrade.
See the Nikon 85mm Micro
Telephoto Lenses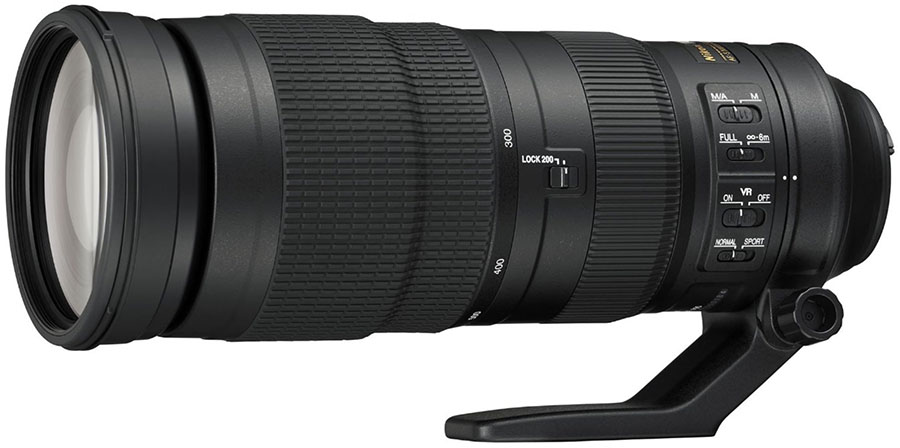 Weight: 4 lbs., 10 oz.
35mm equivalent: 300-750mm
Maximum aperture: f/5.6
What we like: Super long reach.
What we don't: Very heavy (tripod recommended) and poor in low light.
We rarely recommend FX lenses for DX cameras, but the D500 and Nikon 20-500mm f/5.6 just pair so nicely together. Given the action slant of the camera with its blazing fast 10 fps shooting speed, this lens offers a massive zoom range of 300-750mm for sports and wildlife work. Low light performance is pretty limited with this lens, but it does have Vibration Reduction and a special "Sport" shooting mode when a lot of movement is expected. Obviously the Nikon 200-500mm isn't your normal tele lens, but for serious action photographers who need a lot of zoom, it's the go-to option for the D500. 
See the Nikon 200-500mm VR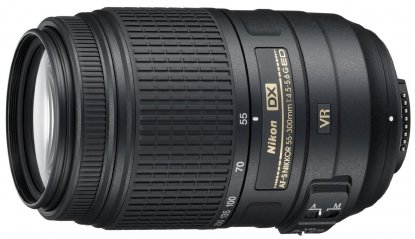 Weight: 18.7 oz. 
​35mm equivalent: 82-450mm
Maximum aperture: f/4.5
What we like: Good optics and much cheaper than the 200-500mm above.
What we don't: Autofocus can hunt on occasion.
For a more normal tele experience, try the Nikon 55-300mm VR. It's the top DX-format telephoto zoom (the lens above is FX). The lens sharp, focuses reasonably quickly in most circumstances, and has vibration reduction (camera shake can be an issue with long zoom lenses). Compared to other popular lenses like the Nikon 55-200mm f/4-5.6 VR II, we like the extra 100mm of range, which can make the difference for wildlife and other close-ups. The downside of this lens is the maximum aperture of f/4.5-5.6, but for photography in normal light, this is a great lens choice with an impressive range.
See the Nikon 55-300mm VR
Lens Comparison Table
Our Dream Camera Bag for the Nikon D500
The D500 is all about speed and the price tag isn't for the faint of heart. If you are on a tight budget or don't own any other DX or FX lenses, the Nikon 16-80mm kit is a decent place to start. The lens is a good value as part of the kit, but its optical performance is a bit disappointing given the hype. We don't love all of the plastic in the build (this is one way Nikon kept the cost and weight down), not to mention the distortion. But most D500 shooters don't fall into this category—either they already have some DX lenses or want new specialized glass to match their photography.
In a perfect world, we would start with the Nikon 17-55mm f/2.8, which is the fastest walk-around zoom on the market for DX and an excellent lens overall. For everything from travel to portraits, it likely will stay on your camera the majority of the time. If you shoot wide-angle photography enough to merit a separate lens, the Nikon 10-24mm f/3.5-4.5 is a very nice addition. The Nikon 17-55mm above is equivalent to 25.5mm at the wide end, which isn't optimal for landscapes or other serious wide-angle work. The 10-24mm gives you a nice 15-36mm equivalent and is very sharp for a lens of this type. 
The D500 is deserving of the Nikon 50mm f/1.4. It's tempting to be satisfied by the cheaper 50mm f/1.8 version, which is pretty darn fast in its own right, but the f/1.4 will help you achieve pro level results in terms of bokeh and low light performance. If you shoot people photos at all—indoors or outdoors—this is an absolutely outstanding lens to own.
Finally, we love the Nikon 200-500mm f/5.6. This is an FX lens and therefore rather pricey, but it gives you a very impressive 750mm of reach with the D500 and is ideal for sports and wildlife. We've shot tele with 300mm and even 450mm equivalent lenses and often feel like we are coming up short, but you shouldn't with the 200-500mm f/5.6. 
 
What About FX Lenses?
Almost all FX-format lenses can be used on DX-format cameras like the D500. If you already own FX lenses or plan to upgrade to a full-frame camera, FX lenses should be part of the conversation. There are, however, a couple of reasons not to choose FX lenses. First, they are considerably more expensive—you're paying for full-frame coverage but only will use the center portion of the lens with the D500. Second, FX lenses usually are larger and heavier than DX-format lenses, making them much more difficult to carry around. It is nice to have the option to use your lenses down the road on a full-frame camera, but we rarely recommend buying FX lenses solely for DX-format cameras. On this list, it's only the 50mm f/1.4 and 200-500mm f/5.6. 
 
How to Match the Speed of the Nikon D500
For action photography at up to 10 frames per second, lens choice matters a lot. This does make third party lenses more risky: their autofocus often is slower than with a Nikon lens and that can cause serious issues. Furthermore, slow zoom lenses in terms of maximum aperture become more of a liability. For example, the Nikon 18-140mm f/3.5-5.6 VR, which is on this list and we recommend heartily for other Nikon DX-format cameras, is less desirable for the D500. If it's slow to focus, the speed of the D500 will suffer as will your photos.
Some people argue whether a camera like the D500 is worth it in the first place. To be sure, it's not worth it if you don't pair it with high quality lenses and get the most out of the camera. That's why a somewhat fringy lens like the Nikon 200-500mm f/5.6 makes a lot of sense—it can help maximize the capability of the camera and get results to match the cost.