The Nikon D5300 is one of the leading mid-range DSLRs on the market, featuring a 24.2-megapixel sensor and a host of popular features like Full HD 1080p Video and built-in Wi-Fi. The camera also lacks an anti-aliasing feature that is present on other Nikon DSLRs like the older D5200, allowing for better sharpness and detail. Below are our picks for the best lenses to pair with the Nikon D5300, including kit lenses, all-in-one lenses, wide-angle lenses, portrait lenses and telephoto zooms. For more background, see our lens buying advice below the picks. 

Nikon D5300 Kit Lenses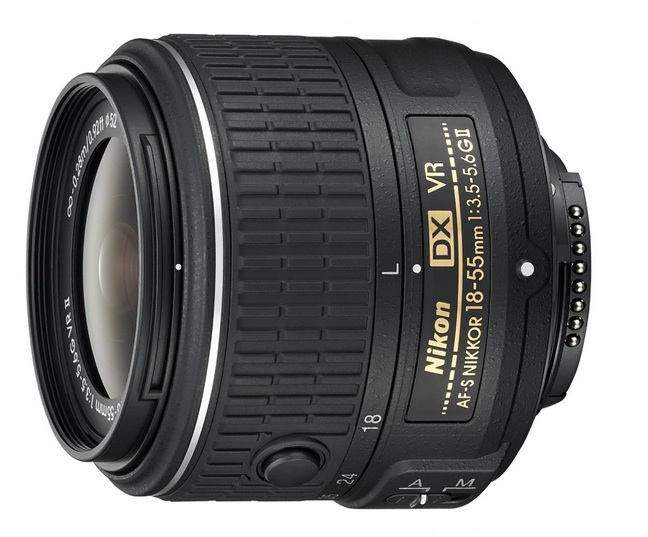 Weight: 6.9 oz.
Max aperture: f/3.5
What we like: Lightweight and cheap.
What we don't: Plastic build and mount.

The Nikon 18-55mm VR II is a perfectly respectable introductory lens that will get out the door and snapping good photos in no time. Compared to previous version of the 18-55mm kit lens, the VR II is sharper and lighter at just 6.9 ounces. You can expect distortion at the wide end (18mm), but this can be corrected in-camera with the automatic distortion correction function on the Nikon D5300. The lens also struggle a bit in low light, offset to some degree by Nikon's vibration reduction technology. But at only $100 more for the camera with the Nikon 18-55mm VR II, it's an enticing option for beginners.
See the 18-55mm VR II Kit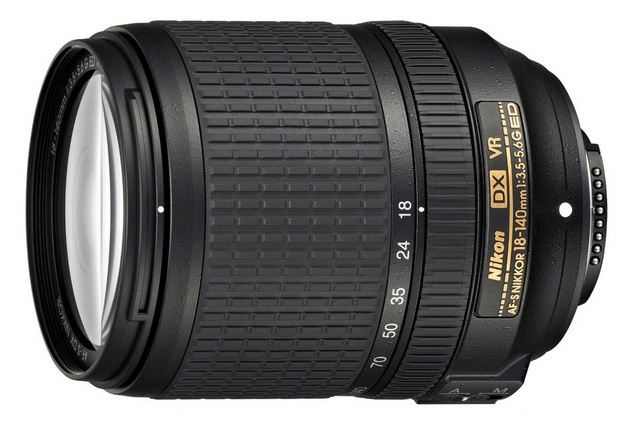 Weight: 17.3 oz.
Max Aperture: f/3.5
What we like: Versatility and sharpness for a zoom lens.
What we don't: Only about two ounces lighter than the 18-300mm. 
Many photographers prefer the ease of carrying one walk-around zoom lens instead of multiple prime lenses, and this category has improved markedly in quality. The Nikon 18-140mm f/3.5-5.6 performs well and has a considerably longer zoom range than the 18-55mm above or 18-105mm kit lens offered with other Nikon DSLRs. It also comes with vibration reduction. The downsides of the 18-140mm lens are weight and distortion (the Nikon D5300 does have an automatic distortion correction mode built into the camera). It's a tough choice between this lens and the 18-300mm below, which offers more than double the focal length range but is slightly softer and heavier. 
See the 18-140mm VR Kit

 
All-In-One Lenses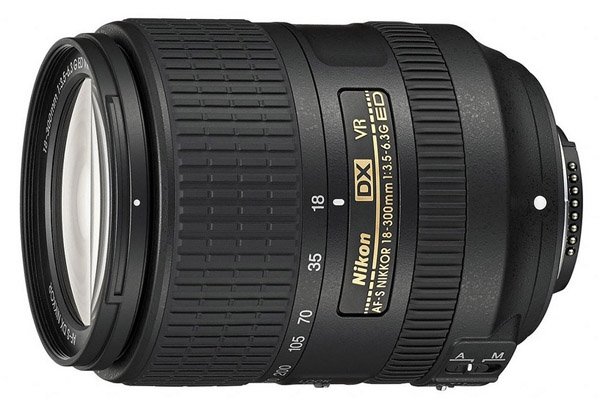 Weight: 19.4 oz.
Max Aperture: f/3.5 
What we like: Extremely versatile.
What we don't: Some softness at the long end.
For those who want to cover virtually the entire spectrum of focal lengths without changing lenses, the Nikon 18-300mm VR is an excellent choice. Released in 2014, the new version of this lens is considerably lighter and cheaper than the old one, with the only sacrifice being a maximum aperture at the long end of f/6.3 instead of f/5.6. The changes, however, are almost all positive and make it the leading all-in-one lens for the Nikon D5300 in our book. Amazingly, it even weighs less than the Nikon 18-200mm below and is only two ounces more than the 18-140mm. A recent $200 drop in price is the cherry on top.
See the Nikon 18-300mm VR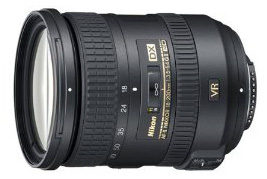 Weight: 19.8 oz.
Max Aperture: f/3.5
What we like: Cheaper than the Nikon 18-300mm above.
What we don't: Distortion, particularly at the wide end.
The Nikon 18-200mm VR II is a solid all-purpose lens for everything from wide-angle shots to close-ups—many people use it as the only lens in their bag. With an equivalent zoom range of 27-30mm on a 35mm camera and vibration reduction, this lens captures sharp images throughout its range and has a sturdy build that is built to last. The biggest shortcoming of the 18-200mm VR II is that it doesn't quite have the reach for certain types of telephoto photography. Wildlife photographers, for example, often utilize the extra 100mm of length that a lens like the 18-300mm below has to offer. But for travel and use as all-in-one walk-around lens, the 18-200mm is a nice choice and reasonably priced.
See the Nikon 18-20mm VR II

 
Wide-Angle Lenses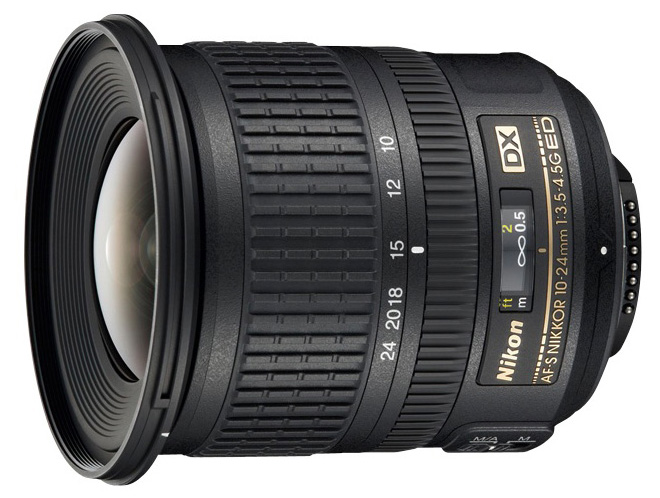 Weight: 16.2 oz.
Max Aperture: f/3.5
What we like: Nikon's best DX wide-angle lens.
What we don't: Distortion at the wide end and no vibration reduction.
We've been waiting with bated breath for an affordable Nikon wide-angle zoom to rival Canon's 10-18mm f/4.5-5.6, but nothing comparable has been released to date. Accordingly, the 10-24mm f/3.5-4.5 is Nikon's best DX-format wide-angle lens—it's wider and sharper than any similar lens and excellent for landscape photography and architecture. As is the case with virtually all wide-angle zoom lenses, you can expect some distortion at the wide end and the low light performance isn't as good as a prime lens. But we love the zoom range, which is equivalent to 15-36mm on a 35mm camera and covers virtually all of the useful focal lengths from ultra-wide to a normal field of view.  
See the Nikon 10-24mm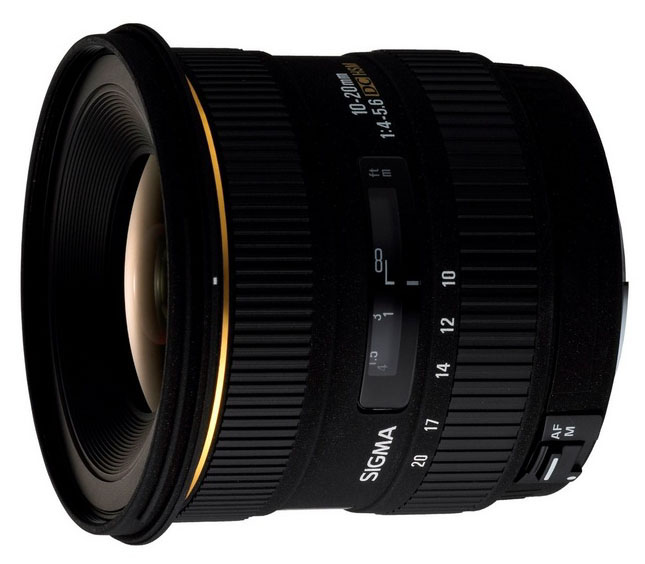 Weight: 18.3 oz. 
Max aperture: f/4
What we like: Another good value from Sigma.
What we don't: A bit soft in the corners.
The Nikon D5300 is a high quality DSLR and you don't want to compromise too much on lens quality, but not everyone is a wide-angle photographer with over $800 to spend specifically for that purpose. For those who want a good wide-angle lens to pair with the D5300 without breaking the bank, the Sigma 10-20mm f/4-5.6 is the leading budget option. For a reasonable $479, you get a useful focal length range equivalent of 15-30mm and good optical performance overall. Why is the Sigma 10-20mm so much cheaper than the Nikon option above? The maximum aperture range of f/4-5.6 is workable but not optimal, and the Sigma has more softness in the corners. And despite a plastic build, the lens weighs over 18 ounces.
See the Sigma 10-20mm

 
Everyday and Portrait Lenses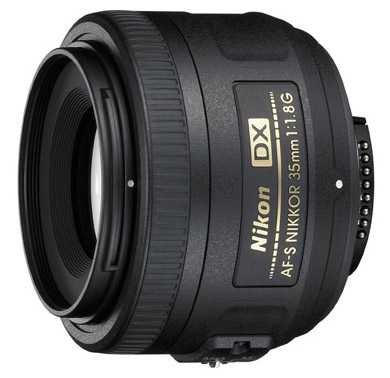 Weight: 7.1 oz.
Max Aperture: f/1.8
What we like: Low cost, lightweight, excels in low light.
What we don't: Plastic build.
If you plan on shooting portraits with the Nikon D5300, there are few reasons not to add the Nikon 35mm f/1.8 to your bag.  This is one of the best lenses in Nikon's DX lineup—it's sharp, performs extremely well in low light, and inexpensive to boot. You won't find a better prime lens for travel, portraits, and everyday life. One weakness of the Nikon 35mm f/1.8 is that aside from its metal mount, the lens has a plastic build that won't last forever (this isn't a huge risk considering the price). Keep in mind that the focal length of this lens on the D5300 is 52.5mm on a 35mm camera, which is a normal field of view and not wide-angle.
See the Nikon 35mm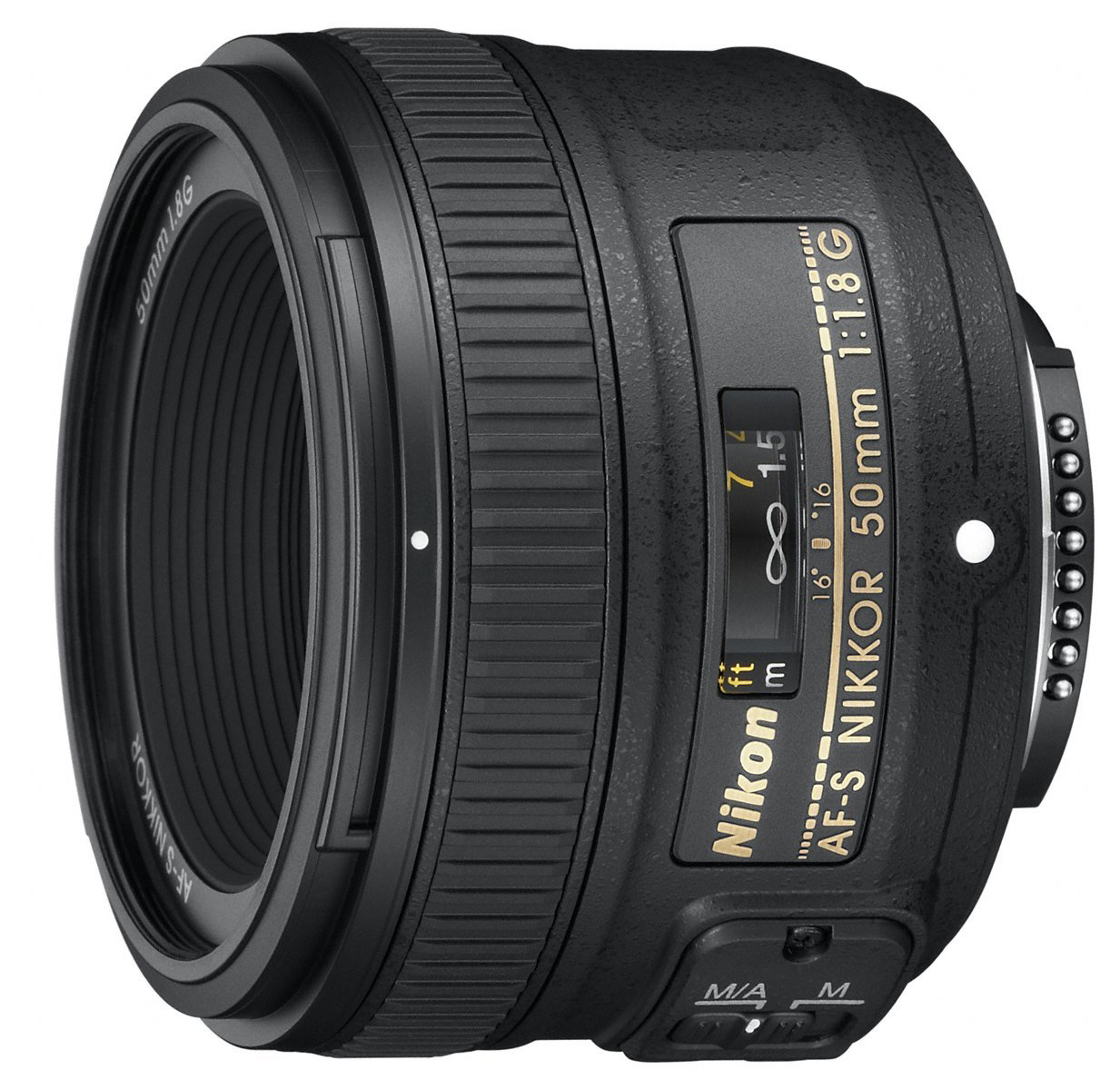 Weight: 6.6 oz.
Max Aperture: f/1.8
What we like: Low cost, lightweight, excels in low light.
What we don't: Technically an FX-format lens (although it's fully compatible on DX-format cameras).
Similar to the Nikon 35mm above, the popular Nikon 50mm f/1.8 is a great prime lens at a low price. The lens is sharp, performs well in low light, has a fast and accurate autofocus, and weighs only 6.6 ounces. The 50mm f/1.8 is an FX lens but is fully compatible with DX cameras like the Nikon D5300 with an effective focal length of 75mm.
See the Nikon 50mm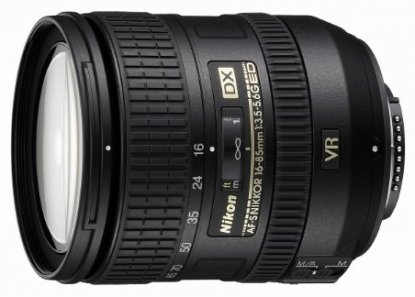 Weight: 17.1 oz.
Max Aperture: f/3.5
What we like: Excellent optical performance.
What we don't: Expensive and on the heavy side.
Professionals favor prime lenses, but it's hard to knock a top-flight zoom like the Nikon 16-85mm VR. This versatile lens covers a focal length range equivalent to 24-127.5mm on a 35mm camera, hitting everything from wide-angle to medium telephoto portraits. It's also sharp, has fast and accurate autofocus, less distortion than most other comparable zoom lenses, and vibration reduction for hand held photos when natural light is low. All things considered, it's a great walk-around lens for travel, portraits and even weddings.
See the Nikon 16-85mm VR

 
Telephoto Zoom Lenses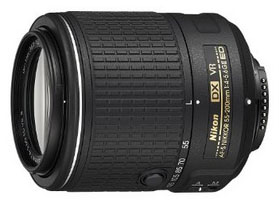 Weight: 10.6 oz.
Max Aperture: f/4
What we like: Lightweight and good optics for the price.
What we don't: Plastic mount.

In 2015 Nikon released an updated version of their trusty 50-200mm VR. The new 50-200mm VR II is about an ounce lighter than its predecessor and collapses down when not in use, making is shorter. Other than the physical changes, the key specs are the same in terms of focal length and aperture, so the choice really comes to price. As long as the older version is considerably cheaper (it was about $120 less at price time), we would lean in that direction. As supplies dwindle the 55-200mm VR II will become the standard lens at this focal length. For more reach, try the 55-300mm below.
See the Nikon 55-200mm VR II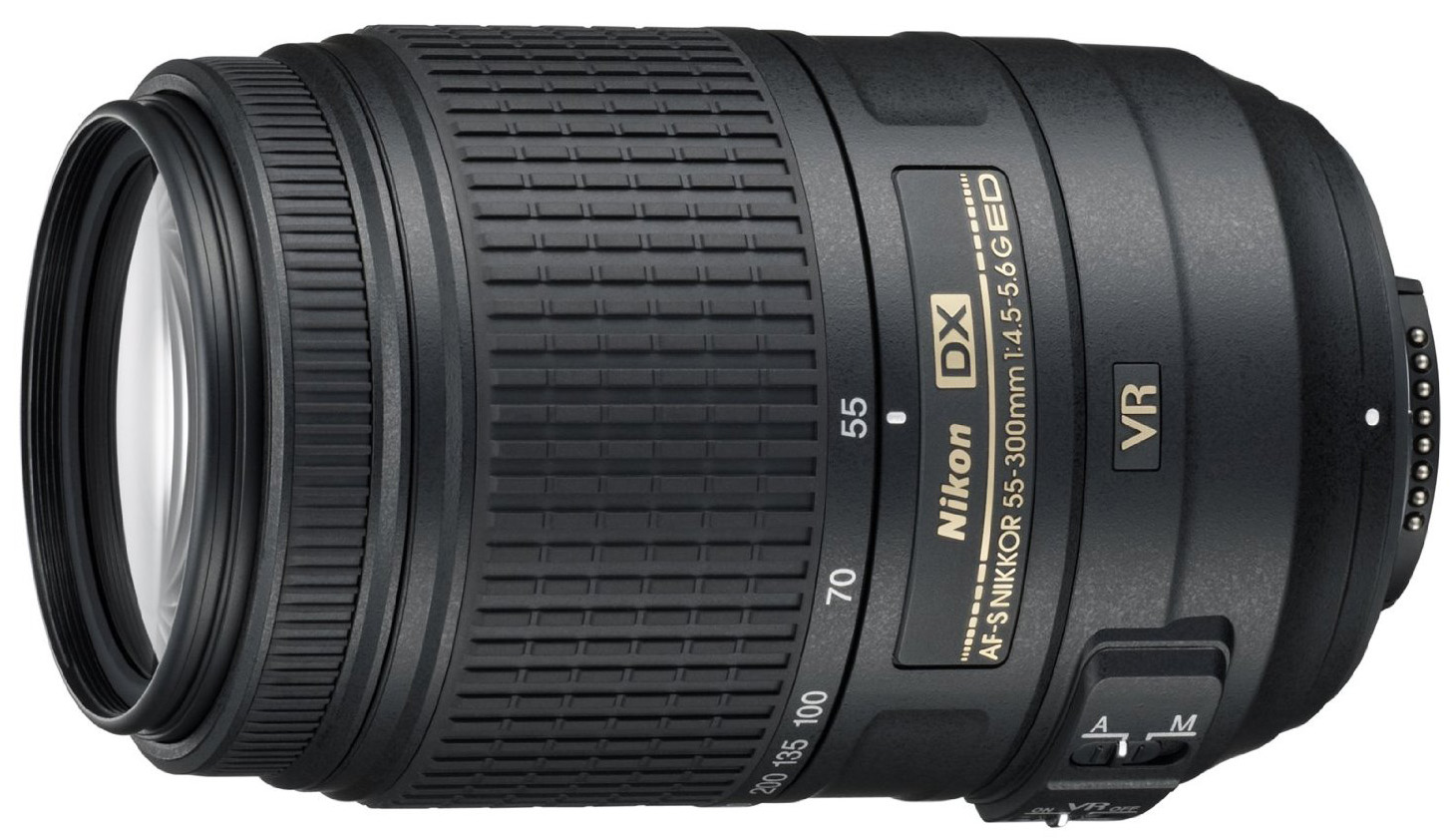 Weight: 18.7 oz. 
Max Aperture: f/4.5
What we like: Long zoom reach.
What we don't: Autofocus can be slow.
The Nikon 55-300mm f/4-5.6 VR is the top telephoto zoom for DX-format cameras. The lens captures sharp images, good colors, and has vibration reduction (camera shake can be an issue with long zoom lenses). We like the extra 100mm of zoom range, which can make the difference for wildlife and other close-ups. The downside of this lens, of course, is the maximum aperture of f/4.5-5.6, which despite the vibration reduction can be a hindrance when natural light is low. But for those who primarily shoot daytime photography, this lens is great choice. 
See the Nikon 55-30mm VR

 
Nikon D5300 Lens Comparison Table


Lens Buying Advice
Our Dream Camera Bag for the Nikon D5300
For the Nikon D5300, we are big fans of the 18-140mm VR kit. The D5300 has been called an advanced beginner digital SLR, and the 18-140mm is an advanced beginner lens. It's far better optically than the 18-55mm kit and has more reach than the 16-85mm. For travel and everyday use, it's a great option that can produce quality photos and videos at a range of focal lengths. The downside is that you still may want to add a true telephoto lens, but this represents a small percentage of our shots.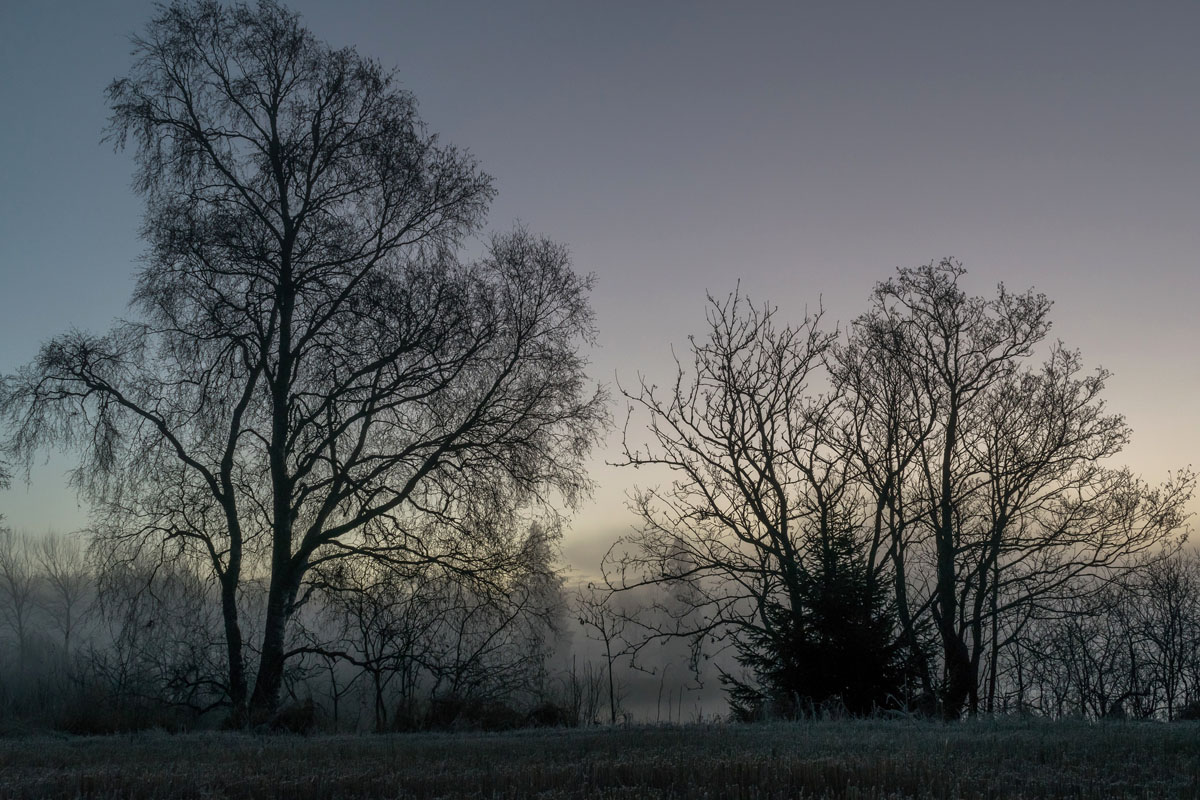 Our second place finisher is the 18-300mm VR all-in-one lens. We usually aren't crazy about all-in-one lenses—they are bulky and don't excel at any particular focal length—but the 18-300mm covers virtually all of your photography needs with one lens. Again, the Nikon D5300 is a learning camera and the 18-300mm fits the bill. It's also lighter than the older 18-200mm and roughly the same cost. 
 
Zoom Lenses vs. Prime Lenses
You can debate the pros and cons of zooms and primes endlessly, but the choice really comes down to your intended uses. Zoom lenses cover a range of focal lengths and offer more versatility, while prime lenses with a fixed focal length generally are faster, lighter, and have less distortion. The D5300 does come with an automatic distortion correction mode, so zoom lenses have less downside with this camera than they once did.
For an advanced beginner digital SLR like the Nikon D5300, we think zoom lenses are a great choice. They are versatile, easy to use, come with vibration reduction technology, and will help you think less and focus more on taking photos. Prime lenses like the 35mm f/1.8 and 50mm f/1.8 are impressive for the price and make nice additions if you plan on shooting frequently at those focal lengths, but Nikon's zoom lenses continue to improve in terms of quality and have become quite competitive.  We recommend starting with a zoom lens and adding prime lenses at your desired focal lengths should you want them down the road.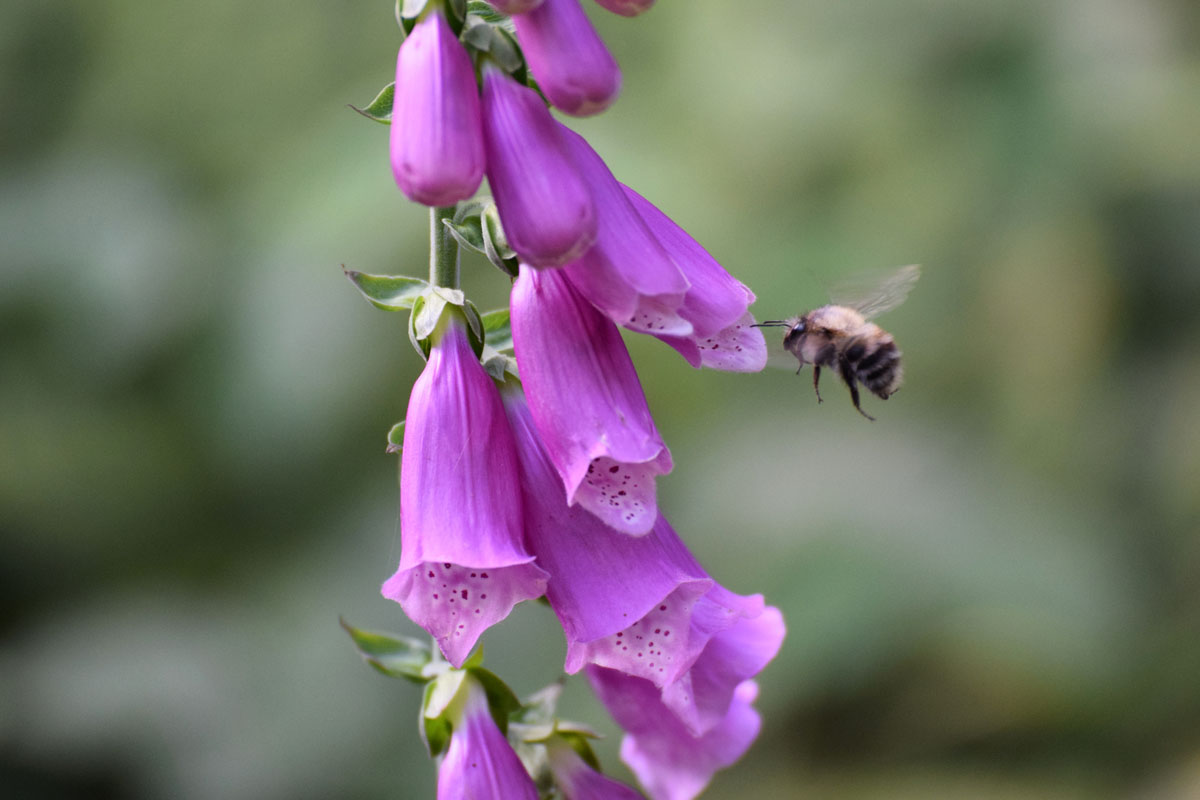 Third-Party Lenses
A handful of third-party manufactures like Sigma, Tamron, and Tokina make lenses that are compatible with DX-format cameras like the D5300 (they often come in Canon APS-C mounts too so make sure you are buying the right lens). All things considered, these lenses usually are cheaper than Nikon and at least slightly inferior optically. Because most people who buy the D5300 add only one or two lenses, we prefer to go with Nikon. Third-party lenses are most beneficial when they cover a specialty focal length (wide angle, for example) that you don't use all the time and may not be able to afford otherwise. But for a workhorse lens to match the quality of the D5300, we prefer Nikon. If we had to choose, two interesting third-party options that did not make this list are the Sigma 18-250mm and Tamron 18-270mm.
 
Video
The Nikon D5300 shoots 1080p and 720p video at a variety of speeds. Unlike Canon lenses, some of which have focusing motors (STM) designed for smooth video focusing, Nikon's lenses are good but not great in this category. However, most Nikon DX lenses will do a perfectly respectable job at shooting video, and particularly primes like the 50mm f/1.8 and zooms like the 18-140mm f/3.5-5.6 and 16-85mm f/3.5-5.6. Beware of telephoto lenses like the 55-300mm that may have a tendency to hunt.
And if you really want great video, new mirrorless cameras like the Sony a6300 and even some point-and-shoots are now offering 4K video. In terms of DSLRs, only Nikon's new D500 offers 4K, and that camera runs nearly $2,000 for the body alone.
 
Are FX Lenses Compatible on the D5300?
Most Nikon FX (full frame) lenses are compatible with the D5300, but you won't be utilizing the full potential of the lens (the area of the lens that extends beyond the crop-frame sensor will be cut out of the photo). Because FX lenses are considerably more expensive and heavier than DX lenses, we don't recommend buying FX lenses for DX cameras. If you already own FX lenses, you can use them on the D5300.