The biggest impediment to skiing is cost: The gear can be prohibitively expensive, and that's before you get to lift tickets. The good news is that despite all the hype around the latest and greatest gear, you can have a good day on the hill without breaking the bank. It's true: A $700 jacket is nice but won't necessarily make you ski any better. At the same time, you don't want to invest in something that won't last, which we took into consideration when putting together our picks. Below is our "Good Ski Gear on a Budget" for the 2023-2024 season, including ski jackets, pants, gloves, goggles, helmets, baselayers, and even socks. The total price at the time of publication: a relatively manageable $381 to get you fully kitted out (sale prices at time of publication in men's size medium).
Your ski jacket is a critical barrier from outside moisture, cold, and wind. Instead of buying a separate shell jacket and midlayer, which drives up the cost, we think the best way to save money is with a 3-in-1 system (a jacket with a zip-in midlayer included). A bonus is that each piece can be worn on its own in mild conditions or for other applications.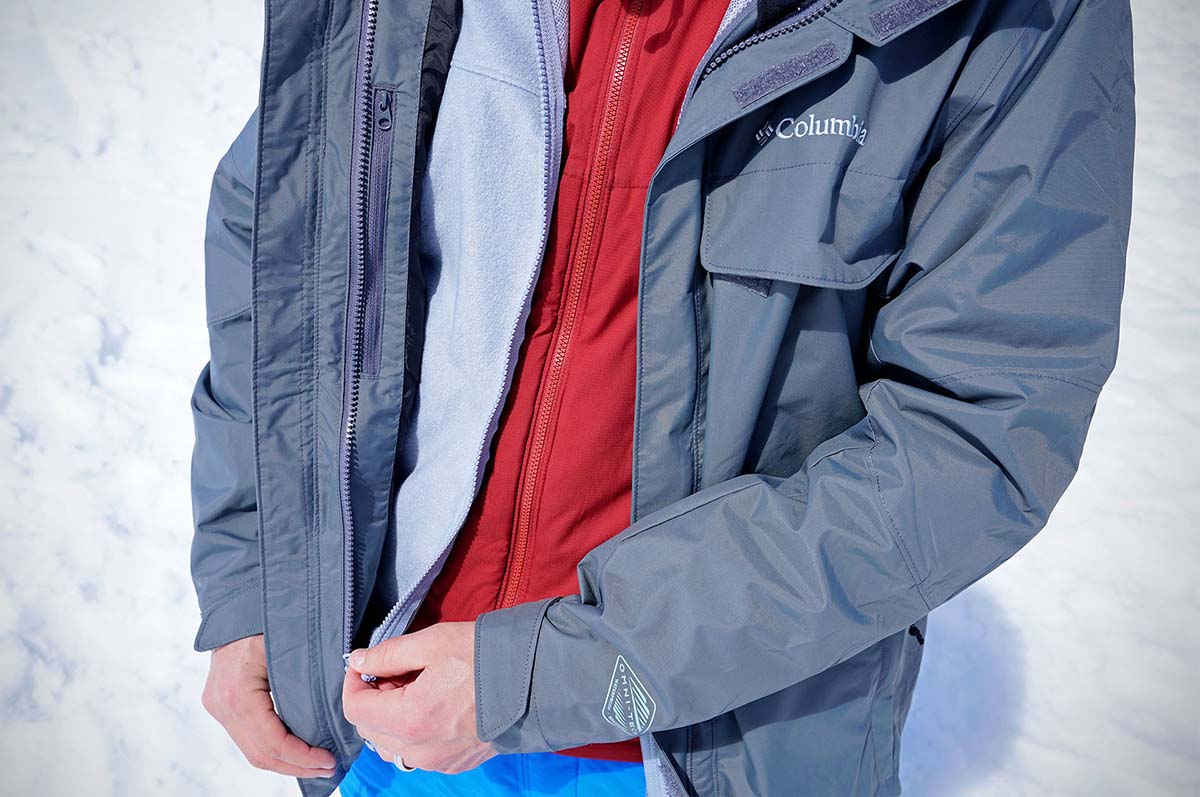 Our favorite 3-in-1 ski jacket is the affordable Columbia Bugaboo Interchange II at $210, although, at the time of publication, we were able to find it as low as $76 on Amazon. The Bugaboo is a proven design that repels moisture with its waterproof shell, has a tough construction, and is made in a range of color options and sizes. The downsides are that the fit is a bit bulky, you don't get pit zips for dumping heat, and the fleece jacket is very basic. But paired with a decent baselayer, it should be comfortable and warm for most days on the hill. And on spring days, you can leave the fleece behind. Finally, if you prefer a one-piece system, REI offers the Powderbound Insulated Jacket, which features built-in 80-gram synthetic insulation at a reasonable $199. For a complete list of options, see our article on the best ski jackets.
 
All most people need in a ski pant is dependable waterproofing, a durable build, and decent comfort. The fancy 3-layer designs, lightweight constructions, and stretchy softshell fabrics are nice but cost hundreds of dollars more. To be honest, they aren't all that necessary for casual days at the resort. A burly pant that doesn't get in your way will do the trick, and again we turn to Columbia for that combination of price and performance. The Bugaboo IV ski pants are waterproof, should last a long time, and are decently warm with 60-gram synthetic fill. Two other reasonably priced designs we like are the REI Co-op Powderbound Insulated and Helly Hansen Legendary Insulated, although both of those options are pricier than the Columbia ($149 and $200 respectively). For more options, see our round-up of the best ski pants.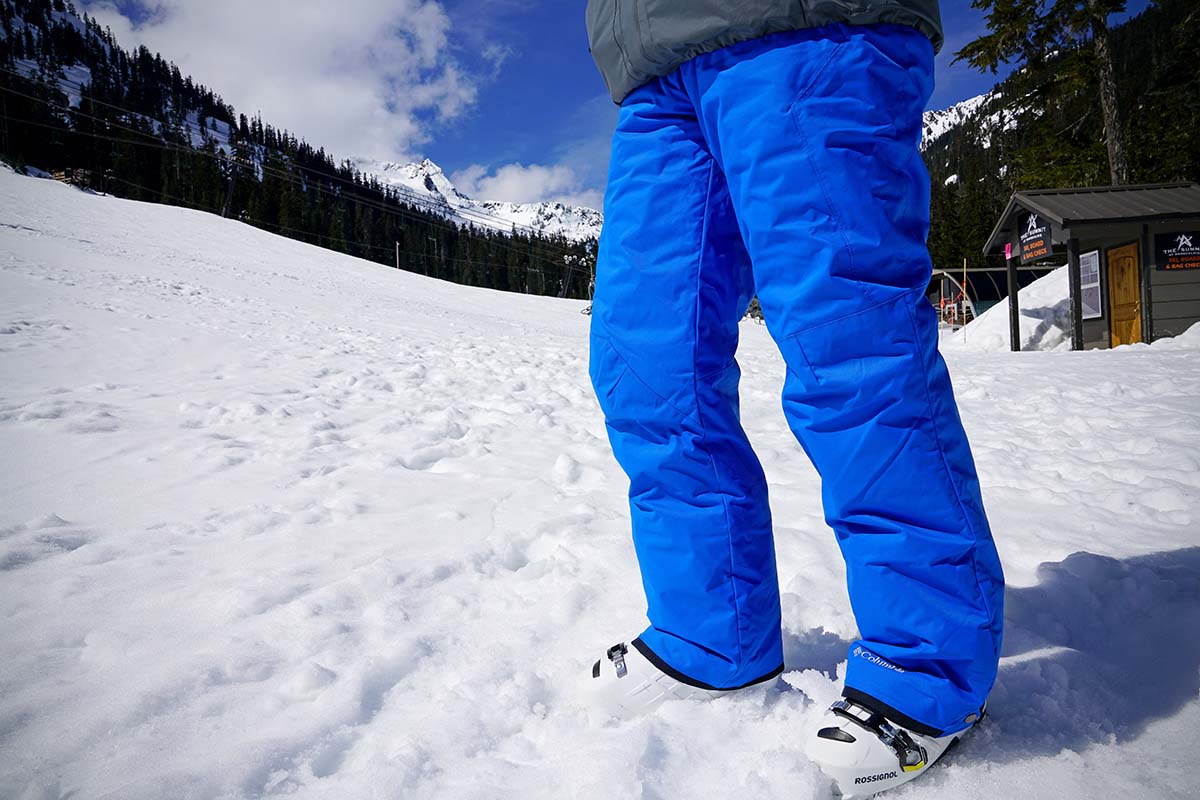 If you stick to groomed runs and ski when the visibility is decent, a ski goggle is an area where you can save a lot. High-end goggles can cost well over $200, but our favorite value pick is the Smith Cascade Classic, which is a far more wallet-friendly $35 MSRP. You skip the high-end triple-foam padding, and these goggles may not last for more than a few seasons, but the price is right, and they should do the trick for beginners and weekend warriors. It's worth noting that the optics are on the dull side, so you'll want to choose a middle-of-the-road lens color like the Gold Lite or RC36 for mixed conditions (a clear lens option is available for night skiing).
Aggressive or off-piste skiers may want to upgrade to the Smith Frontier, which will cost you another $15 for a mirrored and crisper lens. The improved clarity is important in potentially dicey or unpredictable terrain. But for cruising, there's a sweet simplicity about the Cascade Classic that just works. For a full list of options, see our article on the best ski goggles.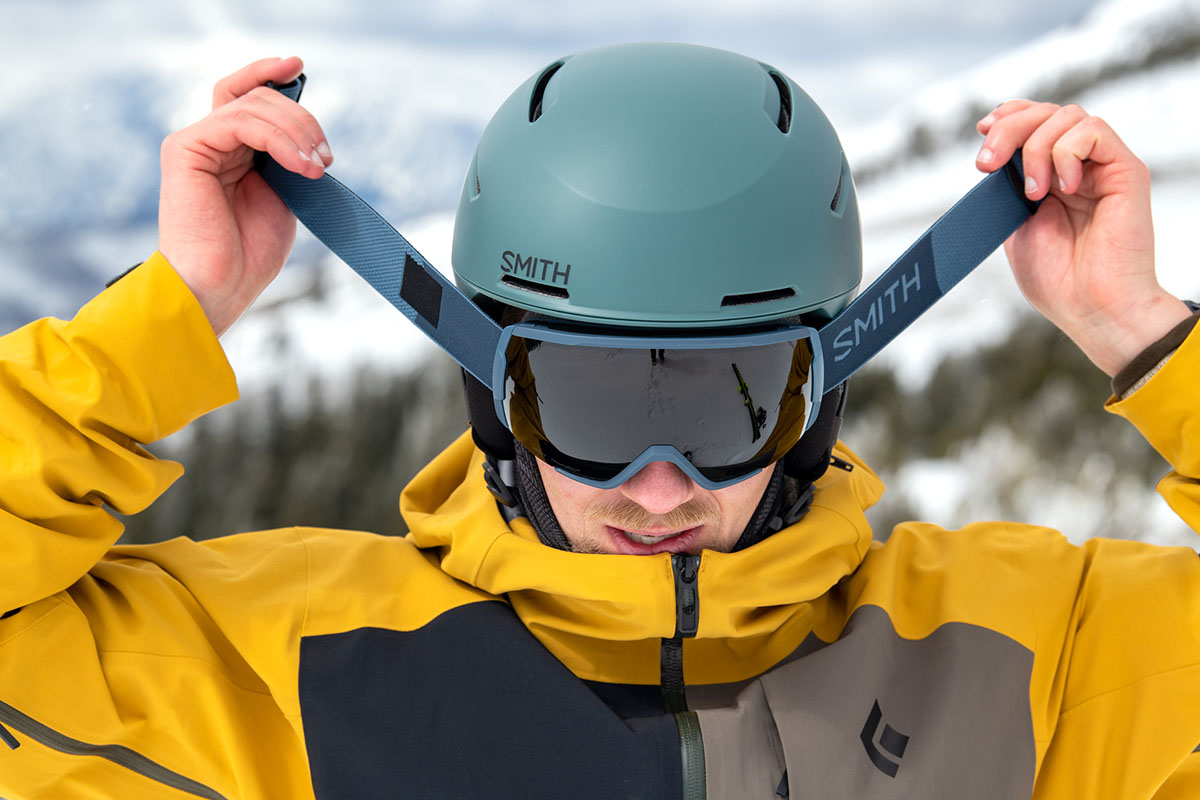 Comfort plays a big role with helmets. The cheapest of the cheap can be uncomfortable with flimsy foam, little to no adjustability, and poor ventilation. To avoid these pitfalls, we recommend the Smith Holt ($80 MSRP). Smith is our favorite helmet brand, and their Holt is reasonably affordable and a good example of smart savings. It has a comfortable and creative adjustable fit system (without having to resort to a more expensive twist dial), and the design manages to avoid that massive look and bulky feel typically associated with entry-level helmets. The padding also provides good all-day comfort, and it has decent ventilation to keep you from overheating. Finally, if you pair it with one of the Smith goggles above, you'll be all but guaranteed to have a nice, integrated setup with no gaper gap. For more options, see the best ski helmets.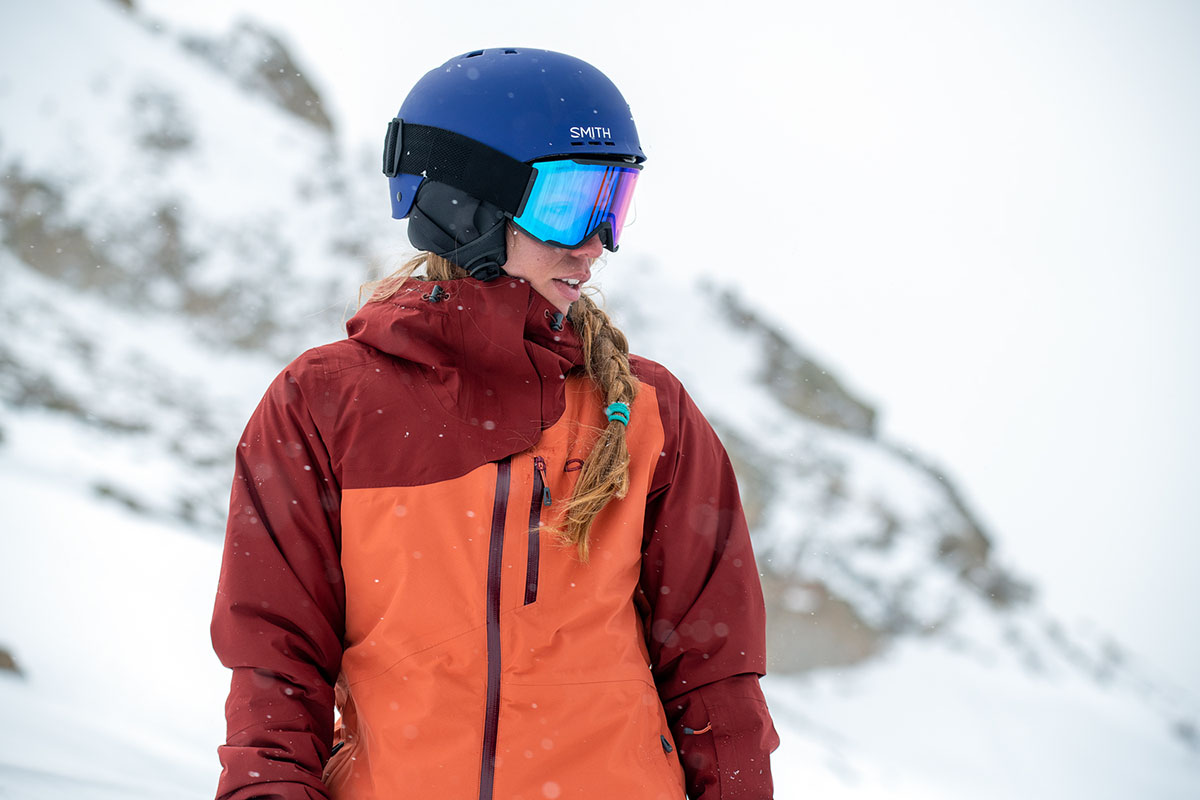 Outside of an uncomfortable boot, ski gloves are the fastest way to ruin an otherwise glorious ski day. This doesn't mean spending a lot, however, as our top budget choice is the $75 Gordini GTX Storm Glove. These gloves are comfortable in most temperatures and have a Gore-Tex insert for full waterproofing. There's also a handy zippered pocket along the back of the hand for sliding in a hand warmer. It's the type of glove that can be worn most days of the season, but the lack of a removable liner can be an issue on warm spring days (the slightly more expensive Burton Gore-Tex gloves do have a removable liner). If you're really about going as cheap as possible, leather gloves like Kincos are the classic budget option for resort employees, but they're not warm enough for us to recommend here for season-long use. For all of our top picks, see our article on the best ski gloves.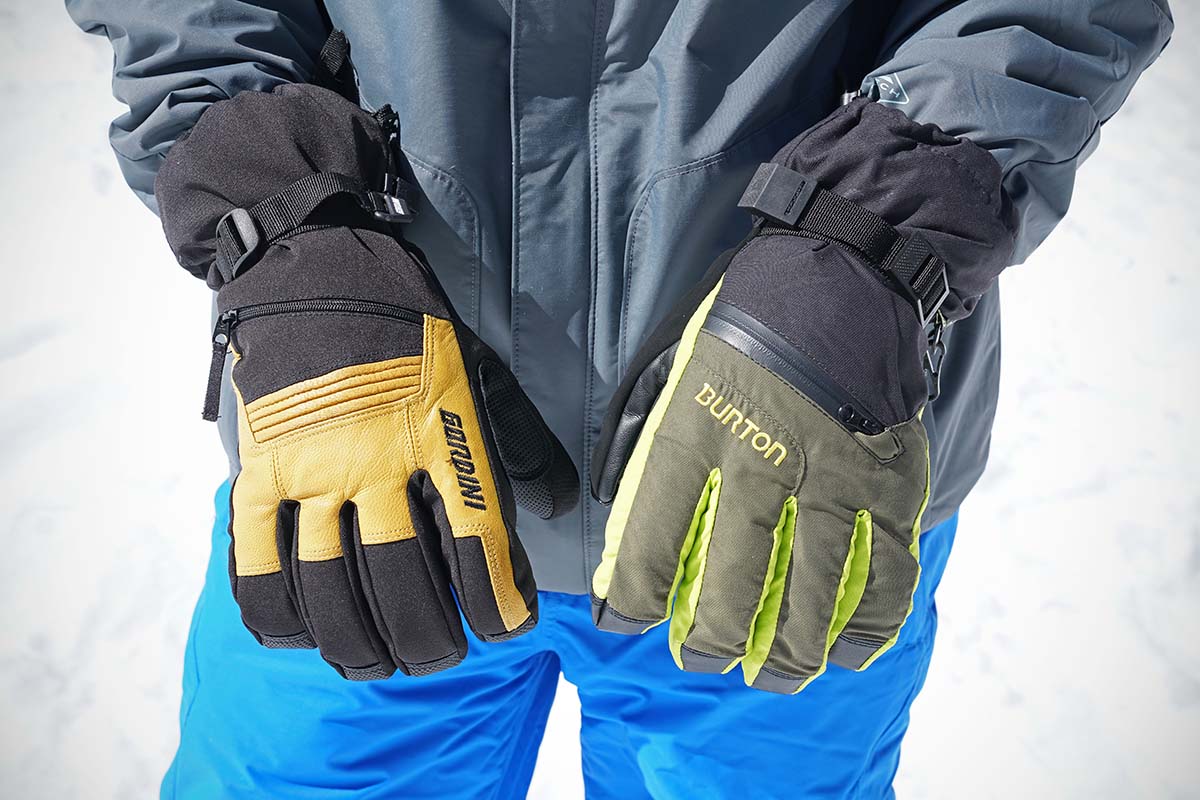 Staying comfortable while skiing requires a well-tuned system of layers, and the primary driver of comfort is your next-to-skin baselayer. You can go cheap here with a traditional cotton thermal but we recommend against that. If you work up a sweat, the cotton won't draw the moisture away and you'll be cold, wet, and potentially miserable. Instead, stepping up to a moisture-wicking and quick-drying synthetic is the better choice. For these reasons, we like the Helly Hansen Lifa Stripe Top and REI Co-op Lightweight Bottoms at the budget end. At $85 for the pair, you get good comfort and performance all day long. It's true that merino wool will prevent stink better, but you'll spend a lot more for the privilege. For more on this category, see our round-up of the best baselayers.
 
Thanks to improvements in ski boot design, you no longer need a thick and super warm ski sock. Instead, just make sure your socks are tall enough to clear the top of the boot and won't bunch up. And as with baselayers, try to avoid cotton. Our top budget ski sock is the wool blend Wigwam Sirocco: At $17 retail (again, it's often on sale for a few bucks less), it fits well and you won't give it a second thought throughout the day. More expensive socks are made with merino wool (the Sirocco uses standard wool in its blend), and they're worth the extra investment if you'll value their superior temperature regulation and stink prevention. But most skiers can handle the slight downgrade and save about 50% in the process. For more, see our article on the best ski socks.
 
Totaling It All Up: About $400
For the entire setup above at full MSRP, you're looking at $622. And with the sale prices we found upon publishing this article, it's only $381 total (we searched in men's size medium and across a range of sites like Amazon, Evo, REI, and Backcountry). For some perspective, that's considerably cheaper than just one high-end, uninsulated ski shell like the Patagonia PowSlayer at $749, and you'll likely have just as good of a time on the slopes. Boom: That's great ski gear on a budget.
*Sale price is our search at time of publication in a men's size medium and includes past-season colorways
Budget Ski Poles
We covered all of the clothing and accessories you'll be wearing on the slopes, but poles are another necessity that you'll want to factor in when totaling the overall cost of your ski setup. The good news is that there are tons of affordable but quality poles available for the 2024 season. One standout is Völkl's Phantastick, which costs a very reasonable $59 and features a tough aluminum construction that will hold up well over the long term. Other affordable but decent options include the Evo Merge and Rossignol Tactic (both $50), which are a bit less durable and come with standard baskets (the Phantastick has wider powder baskets for areas that get consistently good snowfall). Upping your budget to the $100-$150 range will get you lighter aluminum or carbon-fiber shafts, ergonomic grips, and wrist straps that disconnect automatically in the event of a fall, but basic aluminum designs check all the boxes for casual resort riders at a fraction of the cost.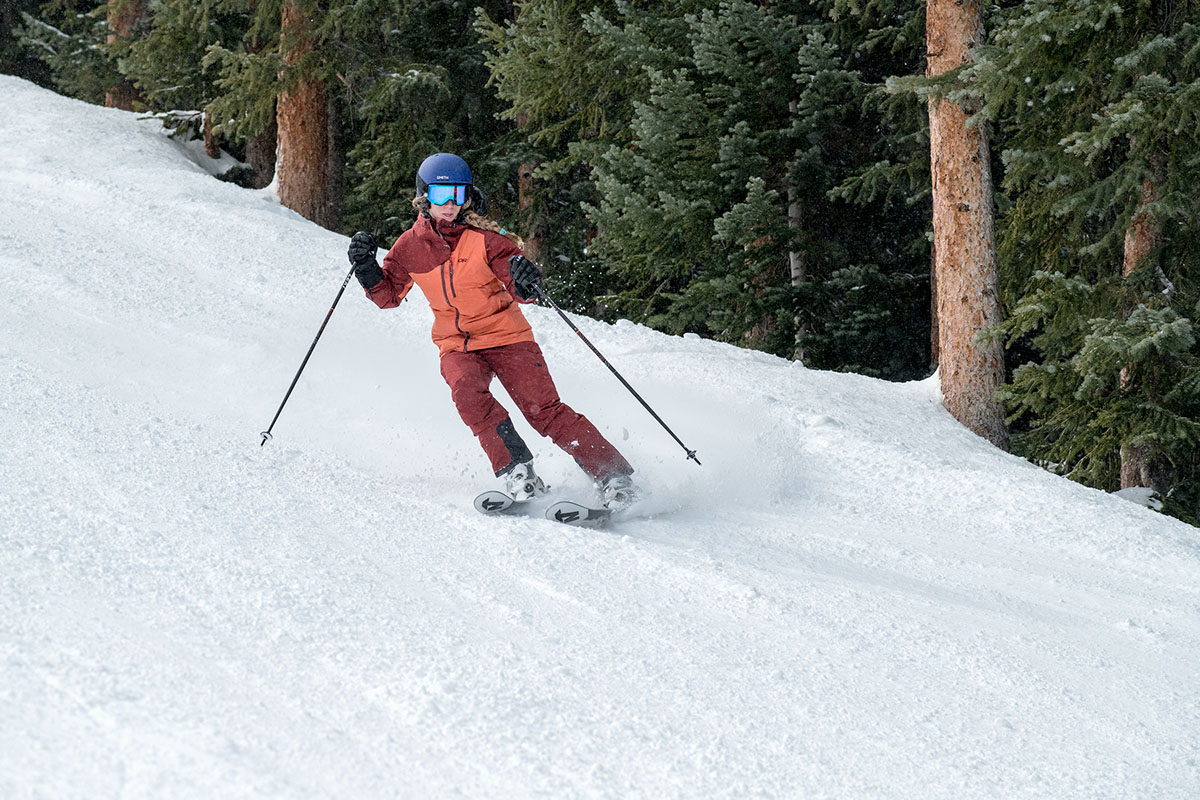 Where to Find Deals on Skis, Bindings, and Boots
Even more than ski apparel and accessories, there is an emphasis on having this year's version of skis and boots. And barring some big change in ski design—which happens every five years or so—all you're likely getting with the newest model is a change in graphics and maybe a modest improvement in construction. Sometimes it's literally the exact same ski or boot with a different paint job. As such, try to buy early (or late) in the season to get last year's stuff at big discounts. No matter the time of year, we've found Evo.com's ski sale page to be one of the best at selling ski gear at discounts. It often has hundreds of skis, boots, and bindings. Another option, and particularly for beginner skiers, is The-House.com's sale page. Finally, for those who want to take some guesswork out of the equation, Evo.com offers pre-built packages that include bindings and skis, although you'll still need to have the bindings mounted at a shop (and have your boots on hand when you do so).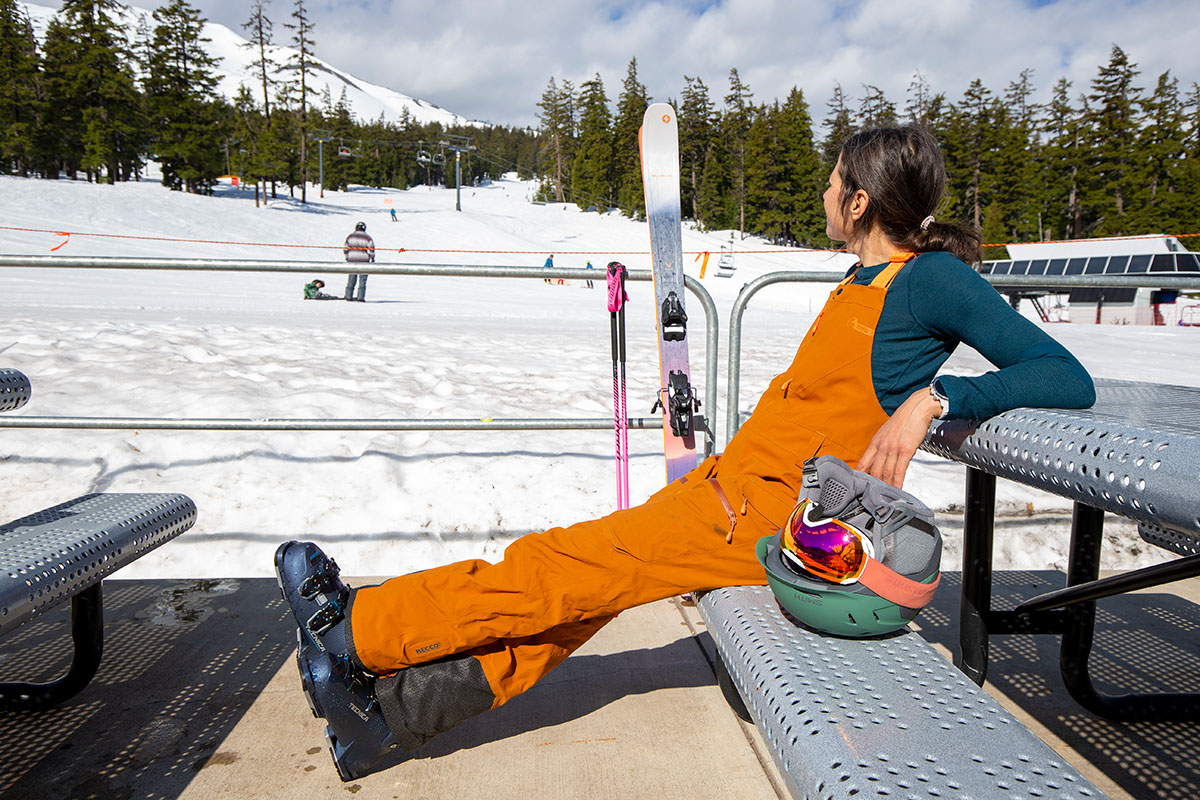 Another Way to Save: Buying Used
Finally, we'd be remiss not to mention used gear sites here, which are another affordable—and more environmentally conscious—way to get started. REI recently began selling used gear under their online Re/Supply program, which currently doesn't include skis but offers sizable discounts on lightly used boots, bindings, and ski clothing and accessories. Other notable used-gear programs include Patagonia's Worn Wear and Arc'teryx's ReGear, both of which are a nice way to save on otherwise very-spendy clothing from top-end brands. Finally, if you live in an area known for outdoor recreation, chances are there's a local consignment shop that specializes in outdoor gear, which can be a good way to try things on in person and inspect the condition of used items before purchasing.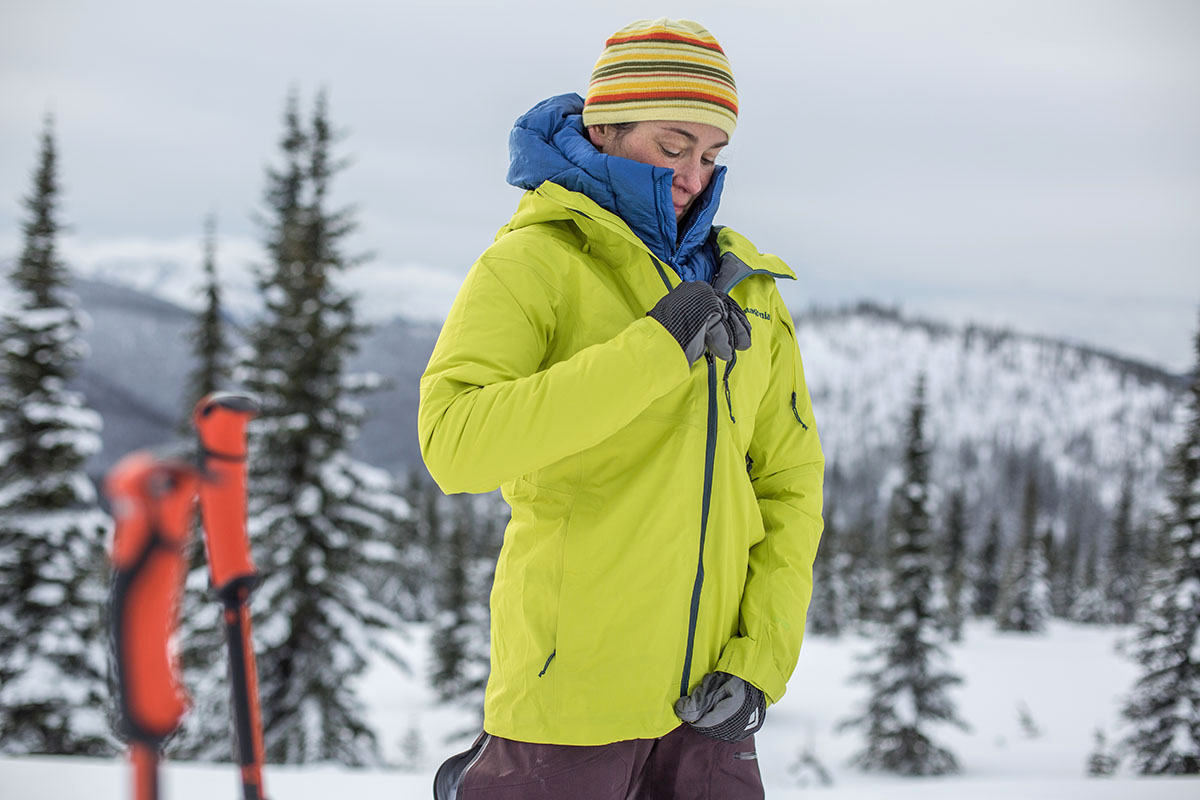 Where We Draw the Line: Cheap but Not Junk
The products listed above are not the absolute cheapest on the market. We've been intentional about recommending gear that will keep you comfortable and last. And an important distinction is that even with a budget setup, you want the "system" of gear to be working. For apparel, your ski outerwear should keep you dry, and your gloves should keep you warm. Your helmet should be comfortable enough that it's not a huge impediment to your day. Having a missing link in the system can make for an uncomfortable experience, even when conditions aren't all that bad (for example, don't spoil the baselayer by wearing a cheap cotton shirt). But as we've shown above, a well-thought-out setup can be both affordable and offer decent overall performance. For a wider look at the market and a full breakdown of our top picks, see our ski gear reviews.
Back to Our Budget Ski Gear List  See Our Ski Gear Reviews
Learn More About Ski Gear