Arc'teryx jumped into the trail running shoe market a few years ago with the Norvan VT, and the latest "2" model saw some notable improvements. The "VT" in its name stands for vertical: this shoe is designed for scrambling and tackling steep, mountainous terrain. It's stiff and overkill on well-maintained trails, but the Norvan proved to be an incredibly capable companion when my approaches turned technical. Below we break down our experiences with the Norvan VT 2. To see how it stacks up to the competition, see our article on the best trail running shoes.
 
---
Table of Contents
---

Performance
Traction
The Arc'teryx Norvan VT 2's Vibram Megagrip outsole and hearty 4-millimeter lugs provide impressive grip across a wide variety of terrain. From the wet roots and mud of Vancouver's North Shore to silt and chossy scree in the Rocky Mountains, I've had no issues with slippage. On a trip up to Meslilloet Mountain, they even managed to deftly tackle slick, mossy rock and hours-long bushwacking through steep blueberry slopes. But where these shoes truly shine is on more technical routes and scrambles. I took them along on trips to Mount Afton in Glacier National Park, as well as to local B.C. favorites like Crater Slabs, and they have been unflinching throughout. The terrain involved many exposed slabs and block aretes, but the outsole, along with the approach shoe-like climbing zone at the forefoot, provided solid footing and edge support. All in all, Arc'teryx really nailed the traction part of the equation.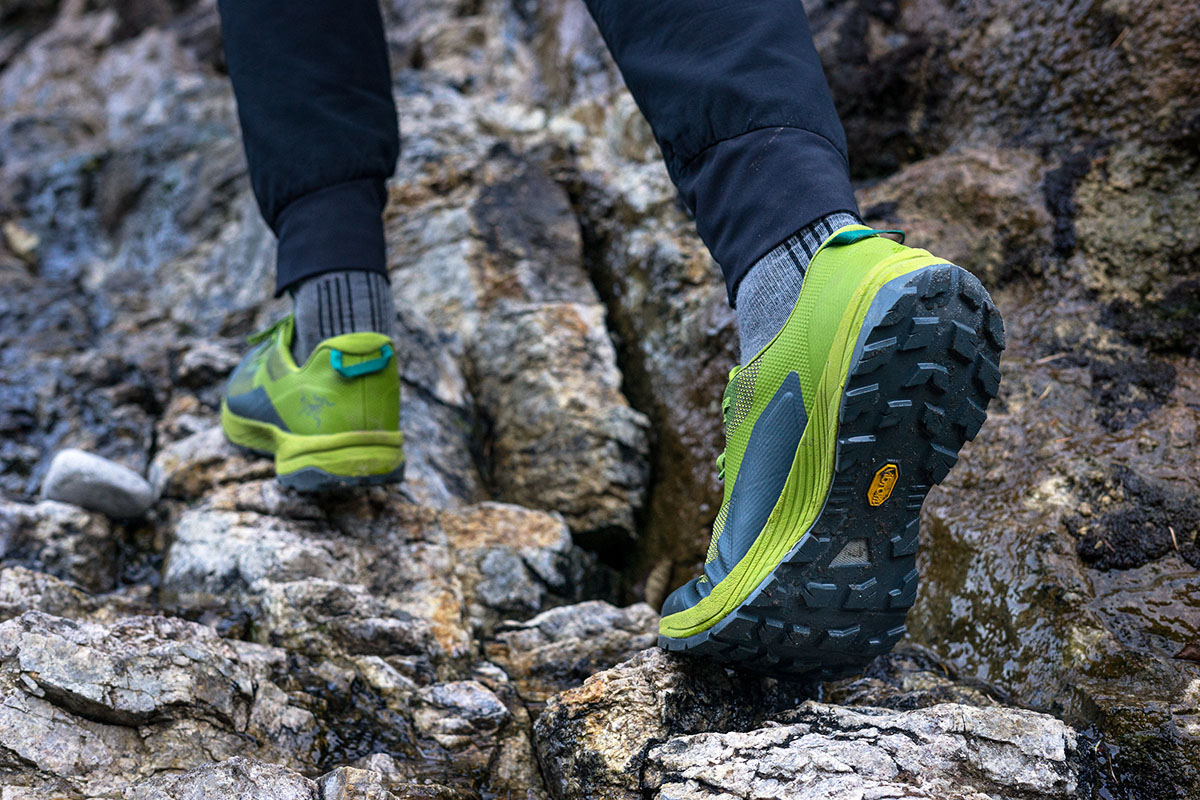 Stability
At 25 millimeters at the heel and 17 at the forefoot (an 8mm heel-to-toe drop), the Norvan VT 2 has an average stack height that nicely balances protection for mountain pursuits without feeling unstable on technical terrain. The shoe hugs the trail and gives plenty of feedback, and the stiffer forefoot and upper material help it hold particularly well on rock. Further, the fairly narrow fit has suited my foot shape well and provided good lateral stability on off-camber sections of trail. It's true that the rigid design will be overkill for most runners, but for those that need it, the added dose of support is confidence-inspiring.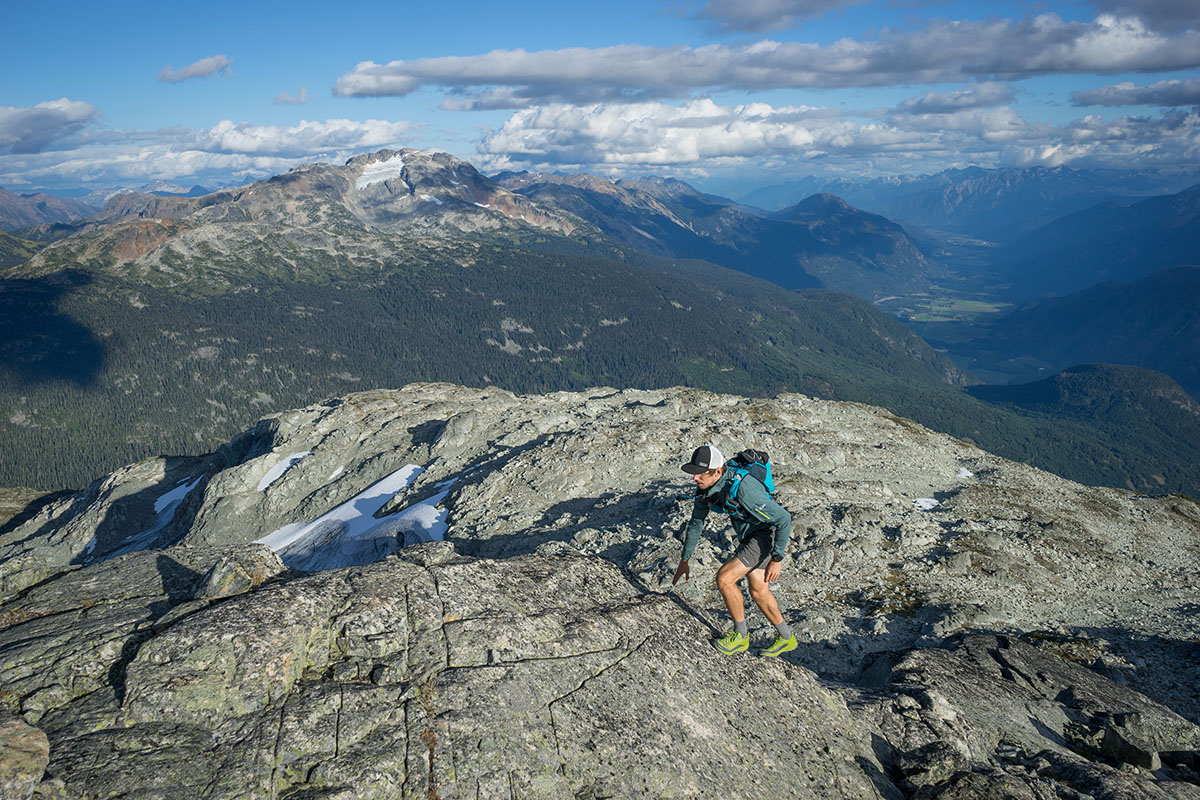 Cushioning and Comfort
As I touched on above, the Arc'teryx Norvan VT 2 won't be confused for a highly cushioned ride like the Hoka One One Speedgoat or Brooks Caldera. Instead, the shoe uses a blend of durable EVA foam and polyolefin, which provides good shock absorption and energy transfer but felt noticeably rigid and underpadded on extended outings. In practice, the Norvan was harsher than my Brooks Cascadia and Caldera and resulted in more foot fatigue on longer runs, especially when traveling over hardpacked dirt and gravel. On the other hand, the Norvan was perfectly at home on missions that involved a runnable approach and technical summit. In the end, for longer, more moderate days in the mountains, I would prefer more cushioning.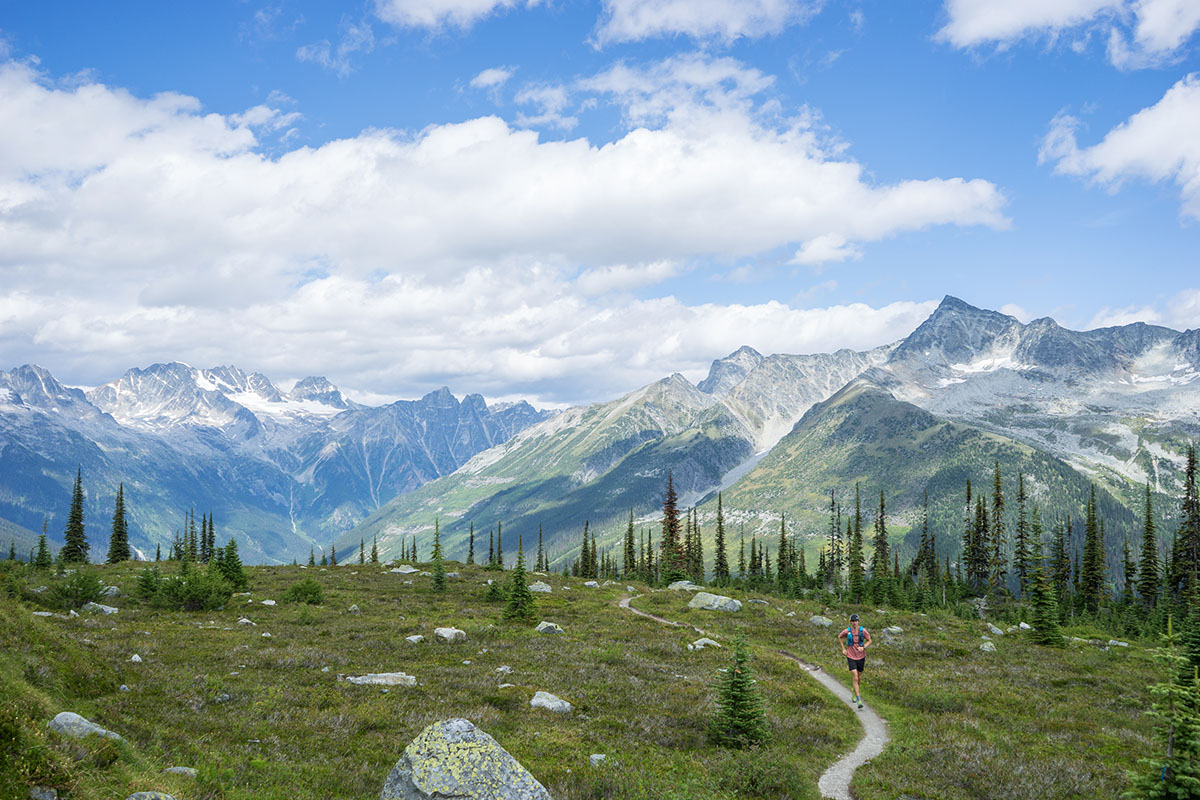 It's worth noting that the shoe's grooved heel did cause some minor blisters during break-in, and I found it tough to tighten the laces snugly, which resulted in discomfort at the top of my foot and unwanted heel movement. But after around six runs, the shoe loosened up a bit and started to conform much better to my foot, solving both of the issues. And finally, the elastic, gusseted tongue is comfortable and plush, helps seal out rocks and trail debris, and stays in place during movement, which was especially helpful while ascending and descending steep scree slopes.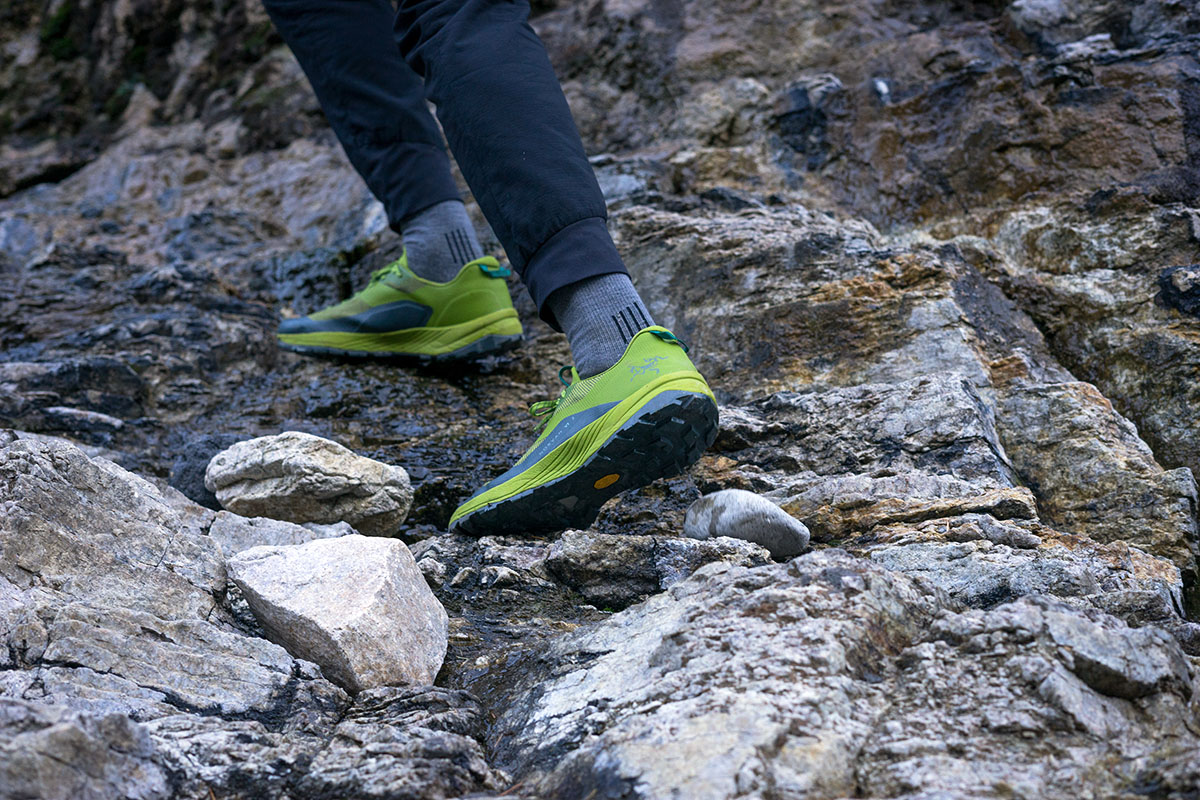 Weight
At 1 pound 6.6 ounces for the pair, the Arc'teryx Norvan VT 2 trends towards the heavier end of the trail runner spectrum. For comparison, two of my go-to trail running shoes, the Brooks Cascadia 15 (1 lb. 5.5 oz.) and Caldera 5 (1 lb. 5.2 oz.), both come in slightly lighter. Another model purpose-built for rugged terrain, the La Sportiva Bushido II, also undercuts the Norvan at 1 pound 5.4 ounces. That said, the added ounces are largely due to the reinforcements and climbing-focused platform/outsole, which contribute to the shoe's prowess on technical ground. Importantly, the Norvan still feels reasonably light and nimble underfoot. And a final note on heft: when the shoes get wet, they do tend to grow heavy with water and can take several days to dry, especially in cooler climates. On the bright side, they did take reasonably long to fully soak through in slush and snow.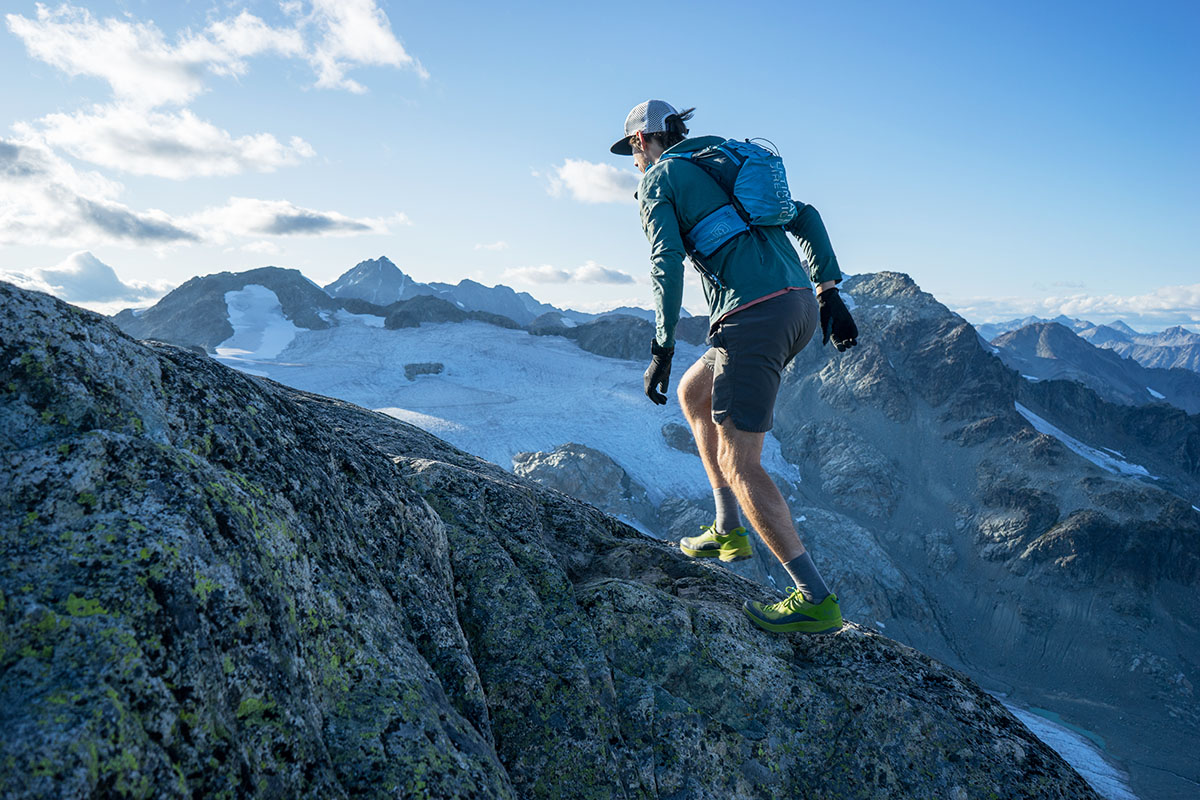 Build Quality and Durability
Arc'teryx products rarely miss the mark when it comes to quality, and the Norvan VT 2 is case in point. The TPU overlay on the upper provides great abrasion resistance, while additional TPU plates add protection underfoot. Additionally, the toe cap is burly, highly protective, and shows no signs of separation or delamination yet. I've had issues in the past with rocks rubbing the sides of my trail running shoes and tearing the uppers, but that hasn't been the case with the Norvan. And I've been especially impressed by the Vibram outsole—after putting more than 120 miles on the shoes, they're showing only minimal signs of use, and the lugs are all intact and wearing evenly. My only area of concern is where the mesh meets the sidewall reinforcements on the upper. This could become a weak spot and tear from friction with more technical use over loose and rocky terrain, but it hasn't started to peel or abrade yet.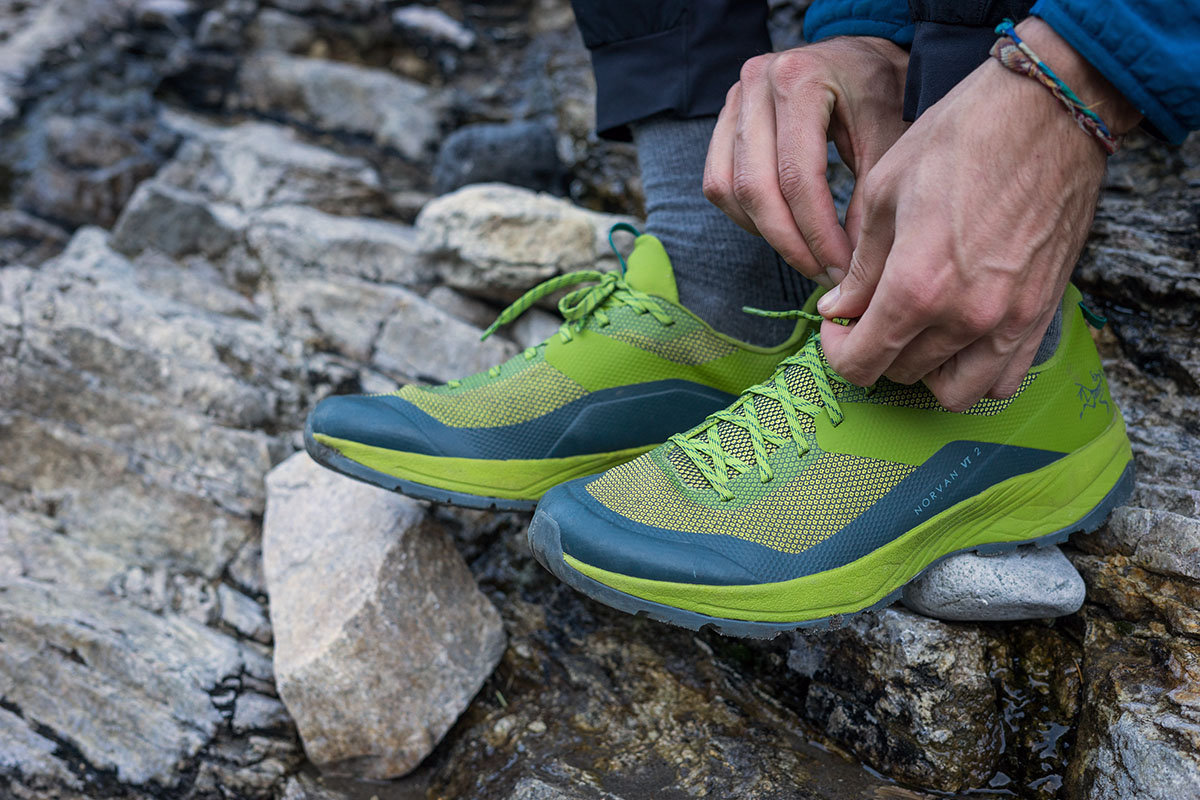 Fit and Sizing
We've found Arc'teryx's shoes run consistently on the narrow side, and the Norvan VT 2 is no exception. I have considerably narrow feet, and the Norvan fits me snugly with very little room widthwise. Unfortunately, this could be an issue for those with average or higher-volume feet. Further, while the tongue pocket allows you to tuck away the laces to prevent snags and untying, I found it hard to stuff the laces inside without creating unwanted tension on top of the foot. Taken together, the closeness offered great security while climbing and scrambling, but my feet weren't able to relax or breathe while traveling long distances over more moderate terrain. 
In terms of sizing, I went with my usual men's 11.5 and found that the Norvan fit a bit longer than my Brooks Cascadia and Caldera, but the 11 felt a little too small. For those who want similar technical performance but prefer a slightly more accommodating fit, we recommend trying out the La Sportiva Bushido II.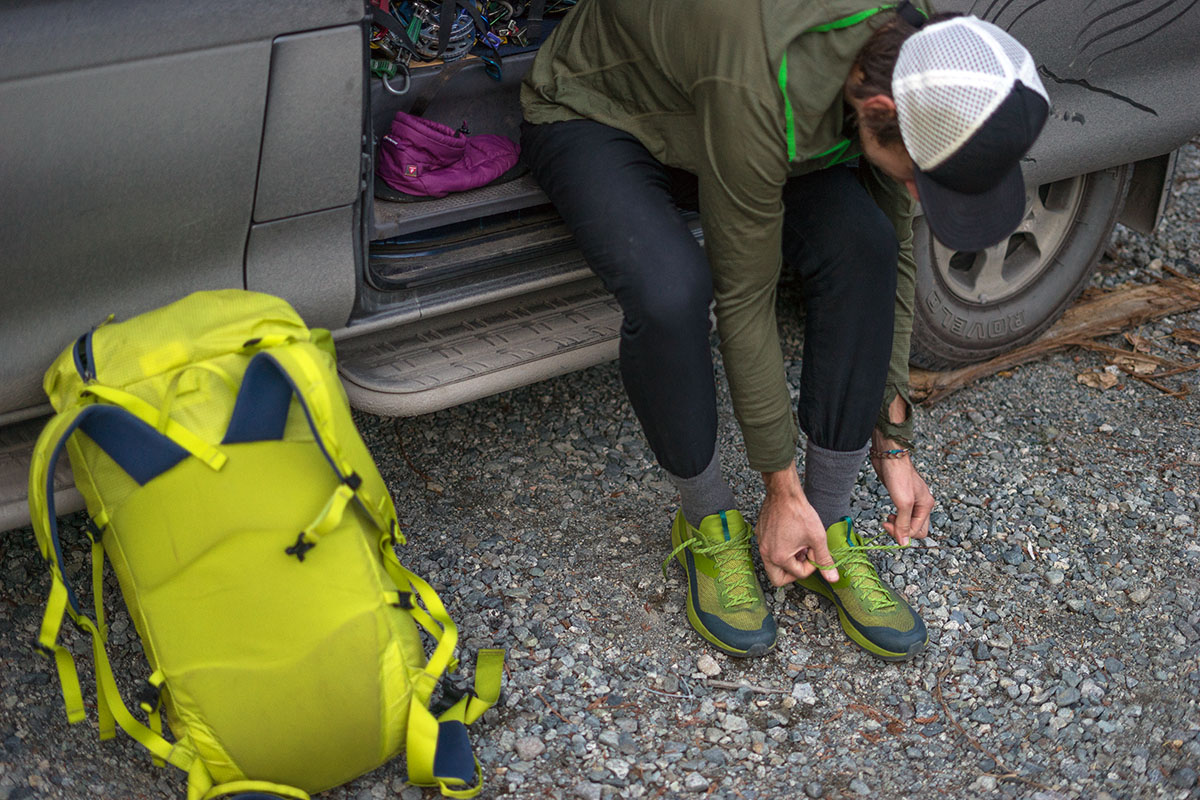 Other Versions of the Arc'teryx Norvan VT 2
We put the men's Norvan VT 2 to the test for this review, and Arc'teryx also makes the shoe in a women's model. The women's Norvan VT 2 costs the same at $170 and shares an identical build and feature set as its men's counterpart. Where the two differ is in weight and colorways: the women's shoe is lighter at 1 pound 4.2 ounces per pair and comes in grey and teal designs. And new for this year, the Norvan is now offered in a waterproof Gore-Tex version for both men and women for an additional $35. Keep in mind that the waterproof membrane adds weight (the men's shoe comes in at 1 lb. 8 oz.) and will run warmer, but otherwise the shoe is very similar to the non-waterproof model tested here.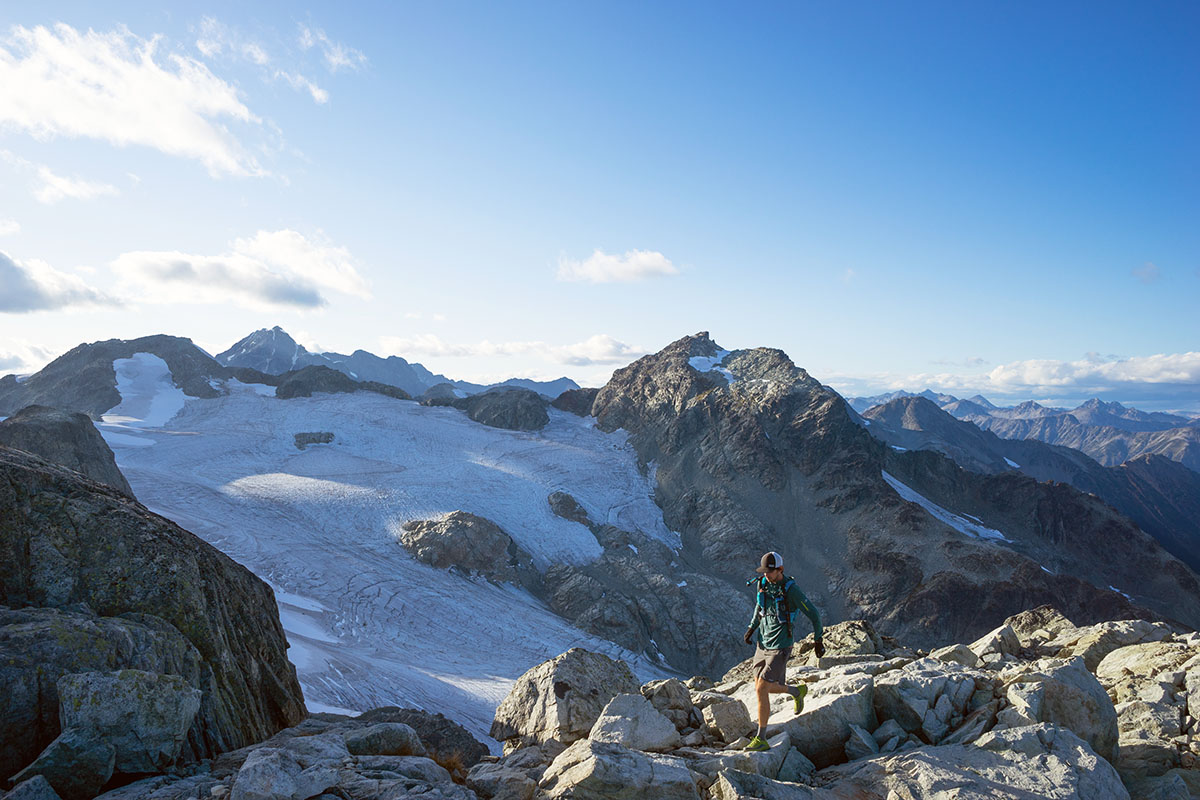 What We Like
Like the original VT, the "2" is impressively stable on technical terrain.
Vibram outsole offers great all-around traction on wet roots, in mud, and on slabs.
Climbing zone at the forefoot adds excellent edging abilities—not a common feature on trail running shoes.
Arc'teryx's typical top-notch build quality.

What We Don't
Overly stiff for use on well-maintained trails.
Narrow fit won't work for those with wider feet (and it might even be tight for those with average-width feet). 
Lack of cushioning leads to foot fatigue over long distances, and especially on mellow terrain.
When the shoes get wet, they tend to grow heavy with water and can take a long time to dry.


Comparison Table

The Competition
Among trail running shoes, Arc'teryx's Norvan VT offers impressive stability and grip for scrambling and covering rough ground quickly. For a more cushioned and flexible option from Arc'teryx that's comfortable on moderately technical terrain, it's worth considering their Norvan LD 2. The "LD" in its name is short for long distance: this shoe is designed for covering serious mileage. To accomplish this, the LD has a lighter weight (1 lb. 2.4 oz.), forgoes the VT's climbing zone at the forefoot, and features a trimmed-down midsole. As a result, the LD is the less durable option of the two but a good alternative for extended runs. For scrambling and technical peak-bagging, we'd opt for the more hardwearing and protective Norvan VT.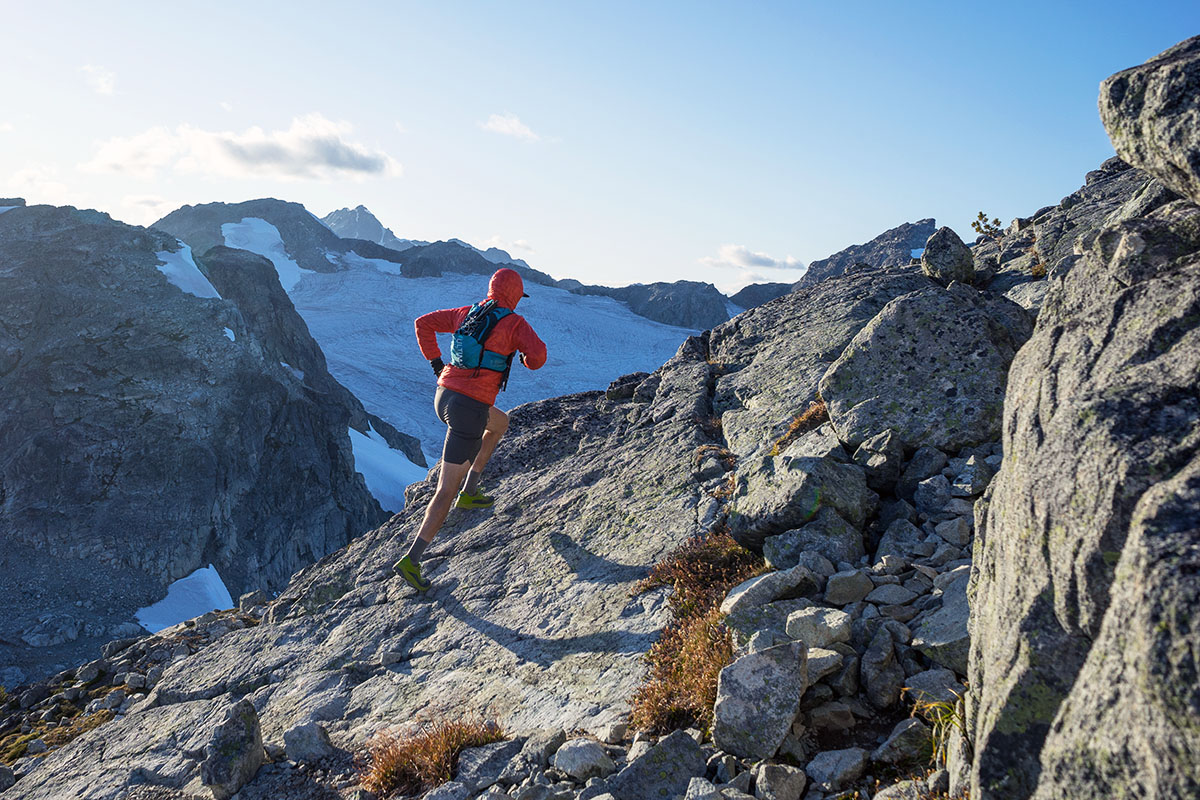 La Sportiva's Bushido II is another rugged terrain-focused trail runner worth considering. Like the Norvan VT, the Bushido is most at home in the mountains with a semi-stiff platform, excellent feel on the trail, and burly lugs for crossing challenging ground. It's also the lighter option by around 4 ounces, although this is largely due to the lack of climbing platform, which makes the Norvan the clear winner when it comes to grip on technical rock. Importantly, neither shoe is ideal if you prefer a lot of isolation from harsh impacts or spend most of your time on smooth paths. But for those who frequent rough and rowdy trails, both are very capable options. In the end, the Bushido is the better all-rounder and will save you a significant $40, but the Norvan VT is more purpose-built and pulls ahead on routes that involve a lot of scrambling. 
Salomon has been in the trail running game for a long time, and the Speedcross 5 is an intriguing alternative to the Norvan VT 2. The most notable feature on the Speedcross is its 6-millimeter, arrow-shaped lugs, which provide impressive grip over soft ground like dirt, mud, and snow. Like the Norvan, the Salomon has a performance-oriented (read: narrower) fit that won't work for every foot shape, but its thick midsole and supportive upper make it a capable companion in the mountains. The Speedcross' taller stack height can feel tippy on tricky sections of trail, so it can't keep up on rocky and really tricky and steep sections. But like the Bushido above, it's the more versatile design and saves you a significant $40 compared with the Norvan.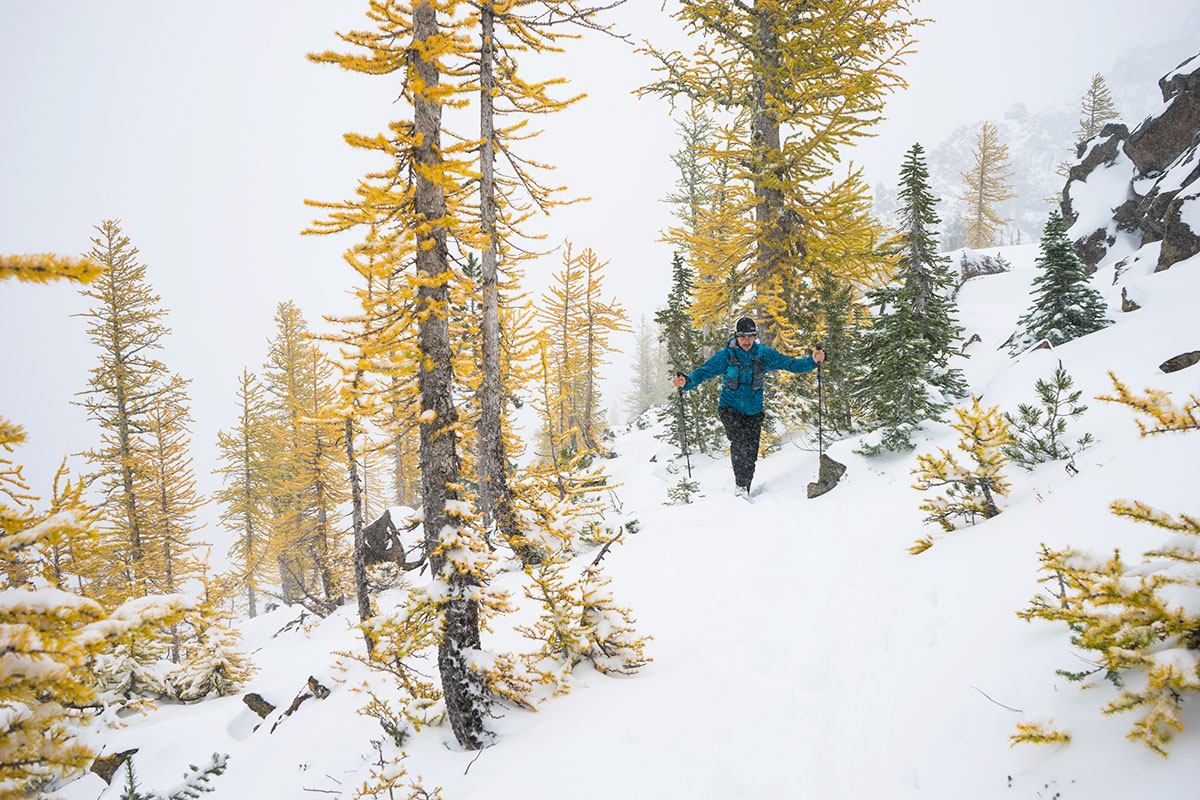 Another Salomon trail runner to consider is their Sense Ride 4, which is a bit more of an all-rounder than the aforementioned Speedcross. All in all, we've found the Sense Ride to be a great companion for long-distance runs in the mountains with excellent all-around grip, a secure-fitting heel, and a nicely cushioned midsole. Again, the Norvan VT is superior on truly technical mountain terrain—and especially on steep sections that involve scrambling thanks to the climbing zone at the forefoot—but the Sense Ride is one of the most well-rounded options for mountain running on the market and will save you a considerable $50.
Finally, Scarpa is a climbing company first, so it comes as little surprise that they offer an intriguing alternative to the Norvan VT 2 in their Spin Ultra. The Scarpa shoe is light at 1 pound 2.6 ounces but manages to retain impressive stiffness and protection thanks to a grippy Vibram outsole, tall stack height, and rigid heel. The Scarpa also is nicely cushioned and features a wide toe box for long-distance comfort. However, the Norvan VT 2 gets the edge in durability with a more hardwearing upper, and the climbing zone offers better edge support while scrambling. All in all, the Spin Ultra has a lot going for it, but the Norvan remains the more capable pick for steep, mountainous terrain.
If you're thinking about buying gear that we've reviewed on Switchback Travel, you can help support us in the process. Just click on any of the seller links above, and if you make a purchase, we receive a small percentage of the transaction. The cost of the product is the same to you but this helps us continue to test and write about outdoor gear. Thanks and we appreciate your support!
Depending on the seller, most products ship free in the United States on orders of $50 or more. International shipping availability and rates vary by seller. The pricing information on this page is updated hourly but we are not responsible for inaccuracies.
Read More From Switchback Travel