1. British Columbia and the Canadian Rockies
It's nearly impossible to top the natural wonders of Western Canada. British Columbia has thousands of miles of coastline, extending from temperate Vancouver Island and the nearby Gulf Islands up the Inside Passage to Prince Rupert and the Alaska border. The vast majority of interior B.C. is wilderness including seven national parks and the fruit-laden Thompson Okanagan growing region. And the dramatic Canadian Rockies—which rise in eastern B.C. but peak in western Alberta—are highlighted by Banff National Park and rugged Jasper National Park to the north.
 
2. Norway
For outdoor enthusiasts, Norway may be the single most underrated travel destination. Populated by less than 5 million people, the Norwegian landscape abounds with open spaces and varied wilderness. More, the Norwegian Trekking Association maintains the world's best system of public huts and trails for hiking in the summer and cross-country skiing in the winter. You can surf on white sand beaches above the Arctic Circle, hike the otherworldly Hardangervidda Plateau, and cruise the majestic western fjords for which Norway is most famous.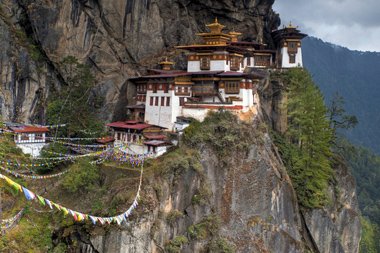 3. Bhutan
The tiny Kingdom of Bhutan is an anomaly—its Himalayan mountain scenery rivals Nepal but it only receives a small fraction of the visitors. The primary reason is expense: a visa for Bhutan is only about $20 but a pre-requisite is booking with a guide that runs $200 per day and upward (the price includes room, board, and transportation). When you crunch the numbers, Bhutan isn't exorbitant by western standards, but it certainly is in comparison to neighboring India, China, and nearby Nepal. For those who can afford it, Bhutan truly is a special place: a smaller and quieter version of Nepal preserved from outside influence. Bhutan's 25-day Snowman Trek is considered to be one among the world's most majestic and demanding hikes.  
 
4. New Zealand
It's difficult to imagine any adventure travel list that doesn't include New Zealand. With an easygoing pace and incredibly friendly kiwi locals, New Zealand is the most carefree trip on this list. The South Island and Queenstown are home base for getting outdoors, with Milford Sound, Fiordland National Park, the Southern Alps, and the turquoise waters of Abel Tasman all within a stone's throw. Nine of New Zealand's premier hiking trails have been enshrined as the Great Walks—including the Milford and Routeburn Tracks—but there are plenty of other ways to experience New Zealand's natural beauty.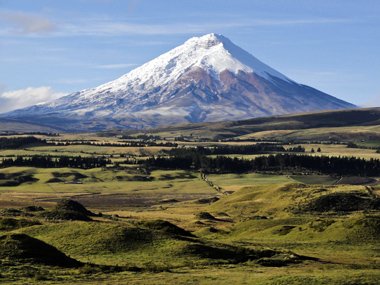 5. Ecuador
Ecuador is the second smallest country in South America but sure packs a punch. The geographic diversity is astounding: from pristine Pacific beaches to Amazonian jungles and the high Andes, Ecuador has it all. Of course, one the country's biggest draws is the faraway Galapagos Islands, located over 1,000 kilometers west of the mainland. For hiking and trekking, the famed Quilotoa Loop and the volcanoes Cotopaxi and Chimborazo are celebrated venues.
 
6. Nepal
Since Nepal opened its borders to tourists in 1951, Kathmandu and Pokhara have developed, the Annapurna Circuit has risen and fallen, and many of the original Sherpa families near Mt. Everest have long since cashed out. But for those who love mountains, Nepal is and always will be a mecca. Seven of the ten highest mountains in the world are within its borders and trekking in Nepal is second to none. The newly formed Great Himalaya Trail is still a work-in-progress but opens the door to a number of hiking regions.
 
7. Yellowstone/Grand Teton National Parks
The Yellowstone/Grand Teton corridor in Wyoming, Montana, and Idaho is big country—the wildest section of the lower 48 states. The first thing that comes to mind is Old Faithful and the geysers, but there are more sides to Yellowstone and Grand Teton than most people can imagine. For a true Yellowstone experience, wake up before dawn and head to the Lamar Valley to see (and hear) the wolves, grizzly bears, moose, buffalo, and other wild animals in their element.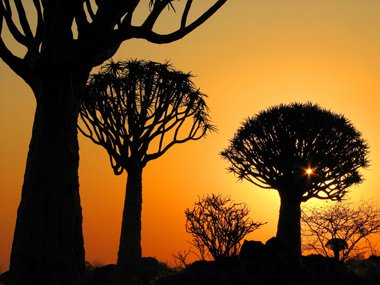 8. Namibia
Namibia is one of the youngest countries in Africa—having finally gained full independence from South Africa in 1990—but its natural treasures are extraordinary. Similar to neighboring Botswana and South Africa, Namibia is home to the full spectrum of African safari wildlife, but its unique landscapes offer so much more. Among them are the Skeleton Coast, Fish River Canyon, Etosha National Park, Namib-Naukluft National Park, and the Kalahari Desert.
 
9. Pacific Northwest
One could argue that the Pacific Northwest could be combined with British Columbia and the Canadian Rockies to form greater Cascadia. That classification, however, wouldn't be fair to anywhere else. When the sun shines, nowhere is more beautiful than the mountains and rainforests of Washington and Oregon. Among the crème de la crème are the Olympic Peninsula, San Juan Islands, North Cascades National Park, Oregon Coast, Crater Lake National Park, and Rogue River watershed.
 
10. Newfoundland and Labrador
Newfoundland and Labrador has officially arrived on the adventure travel map. With a rugged and extensive coastline, deep fjords, giant icebergs, whale watching, and hiking galore, this off the beaten path corner of Canada is well deserving of attention. Highlights of Newfoundland and Labrador include Gros Morne National Park, Iceberg Alley, and the East Coast Trail, the latter being a 540-kilometer hiking route linking 32 historic coastal communities.