Sony's latest mirrorless cameras are known for their compact size and impressive image quality. Many are offered with kit lenses like the 16-50mm, which is a fine option for getting started. However, the E-mount lenses below offer superior optical performance and produce better images and videos, no matter whether you're an amateur photographer or seasoned veteran. Keep in mind that Sony E-mount lenses have a crop factor of 1.5x, and you'll often see us list the 35mm equivalent for reference. For more background information, see our Sony E-Mount lens comparison table and buying advice below the picks.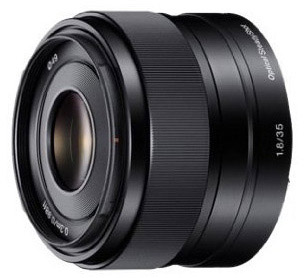 Category: Travel/portrait
35mm equivalent: 52.5mm
Weight: 5.5 oz.
What we like: The leading 50mm equivalent for E-Mount.
What we don't: Expensive for a prime lens. 
Everyone who shoots portraits needs a quality 50mm lens, and the Sony 35mm f/1.8 is just that (or very close to it with a 52.5mm equivalent). This prime lens is sharp, performs well in low light, and has OSS image stabilization. In addition, its sub-6-ounce weight makes it one of the lightest options on the list. Yes, you can go cheaper with the Sigma 30mm f/1.4 below, but we appreciate the faster autofocus, lower weight, and smaller size of the Sony, which is why we have it ranked here. 
What are the downsides of the Sony 35mm f/1.8? The most notable is cost: at around $425, it's decently expensive for a prime lens of the APS-C variety (as we mentioned above, you can go cheaper with third-party options from brands like Sigma). Second, the zoom lenses below are more versatile, although you do sacrifice sharpness and low-light performance. Last, if you really want the best in image quality at this focal length, the Zeiss Touit 32mm f/1.8 is tough to beat, but that comes with a big jump in price to over $700.
See the Sony 35mm f/1.8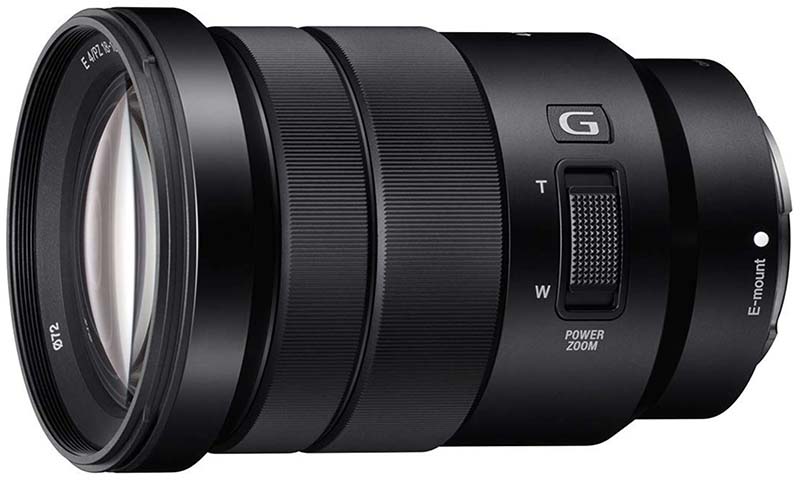 Category: Travel/portrait
35mm equivalent: 27-158mm
Weight: 15.1 oz.
What we like: A great combination of price, performance, and versatility. 
What we don't: Heavier than the 18-135mm below. 
There are a number of viable travel zooms for Sony APS-C mirrorless cameras, but we think the 18-105mm f/4 offers the best combination of price and performance. For around $600, this lens is sharp, focuses reasonably well, and has the same f/4 maximum aperture and OSS image stabilization as the pricier 16-70mm f/4 below. We also like the additional reach at 158mm vs. 105mm, although you do sacrifice a handy 3mm at the wide end. 
One major shortcoming of the Sony 18-105mm f/4 G is weight: 15.1 ounces makes it one of the heaviest models on the list behind only the 18-200mm and 16-55mm. It also can struggle with edge sharpness across some apertures, although that is fairly normal for a lens of this type. In terms of other options in this category, we also like the Sony 16-70mm f/4, which is pricier but adds Zeiss glass to the mix. And the Sony 18-135mm has more reach and is lighter, albeit with inferior low-light performance at the telephoto end. 
See the Sony 18-105mm f/4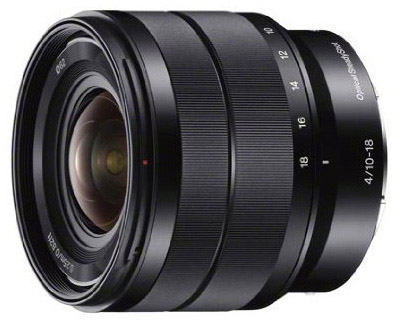 Category: Wide angle
35mm equivalent: 15-27mm
Weight: 8 oz.
What we like: Lightweight and sharp.
What we don't: Wide-angle primes offer better low-light performance. 
For landscape photographers looking for the versatility of a wide-angle zoom, the Sony 10-18mm f/4 is the leading option. This lens is sharp, has minimal distortion, focuses quickly, and weighs a reasonable 8 ounces—that's considerably lighter than comparable wide-angle options for digital SLRs. Pair this lens with a camera like the a6600, and you have one heckuva set-up for outdoor photography. 
Why isn't the Sony 10-18mm f/4 ranked higher? We don't love the maximum aperture of f/4 for a premium lens, but it does have OSS image stabilization to help in low light. And it is rather pricey at around $800, although wide-angle zooms are an expensive bunch in general, so this isn't out of the ordinary. If you're interested in going with a prime lens, the Zeiss Touit 12mm f/2.8 below has a faster maximum aperture but is heavier and more expensive than the Sony. And toward the budget end of the spectrum, the Sigma 16mm f/1.4 is ultra-fast and a great value at less than $400, but also heavy and not as well built. 
See the Sony 10-18mm f/4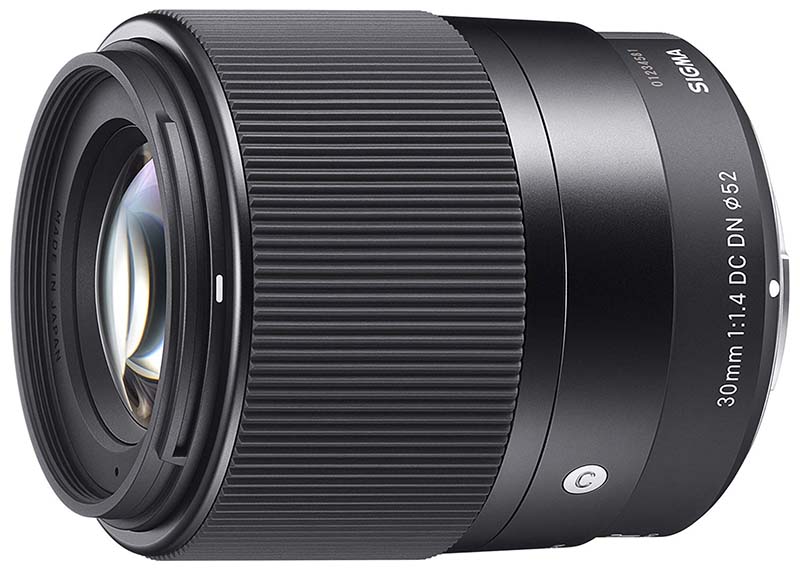 Category: Travel/portrait
35mm equivalent: 45mm
Weight: 9.3 oz.
What we like: A tremendous value. 
What we don't: Autofocus can be slow. 
Third-party lens manufacturer Sigma has made a big push in the Sony E-Mount lens world, which is evident with options like the 30mm f/1.4. On paper, this lens jumps off the page: it has a blazing fast f/1.4 maximum aperture, a useful focal length equivalent of 45mm, and is offered for a reasonable $279. In terms of optics, this lens can go head-to-head with models twice its price or more. All in all, it's a very solid portrait and travel lens that doesn't feel too bulky on small APS-C camera bodies.
Realistically, there are some sacrifices that come with the Sigma 30mm f/1.4. The autofocus isn't as fast as we'd like, which can make it a challenging lens for action and video, and the build quality is subpar compared to Sony's high-end native options. Further, the Sigma lacks internal stabilization, but we don't find that to be a huge drawback since it can open up to f/1.4. Overall, we like the image quality for the price, which is why the 30mm f/1.4 is our favorite Sigma lens for Sony E-Mount. 
See the Sigma 30mm f/1.4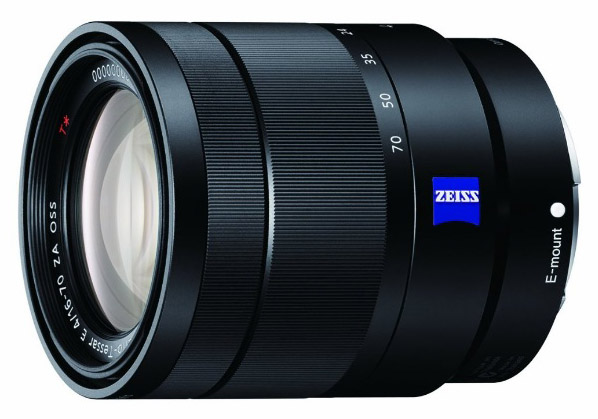 Category: Travel/portrait
35mm equivalent: 24-105mm
Weight: 10.9 oz.
What we like: Extremely versatile and great image quality overall.
What we don't: More than the cost of most Sony cameras.
For those who can afford it, the Sony 16-70mm f/4 is one of our favorite zoom lenses for Sony APS-C mirrorless cameras. It gives you superb sharpness and image quality from an equivalent of 24-105mm, which covers everything from landscapes to portraits (it's a terrific option for travel too). The long name is a result of Sony's partnership with Zeiss, which is most obvious in the T* coating that results in excellent clarity and color. Compared to any of the kit zooms, this lens will blow them out of the water. 
The most obvious drawback of the Sony 16-70mm f/4 is cost. At nearly $900, it's one of the most expensive lenses on this list of any type. In addition, there can be some softness when shooting at the extreme ends of the zoom range, but the lens is tack sharp between about 35 and 50mm. If price is a major concern, the Sony 18-105mm above offers more range for $300 less, but we think the 16-70mm is superior from an optical perspective.
See the Sony 16-70mm f/4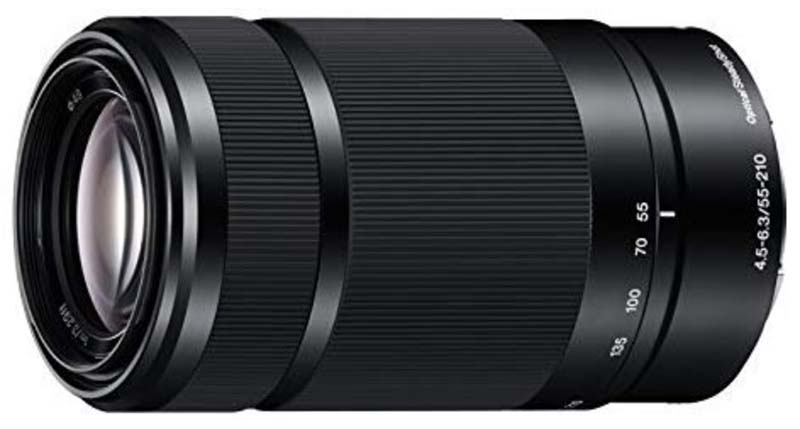 Category: Telephoto
35mm equivalent: 82.5-315mm
Weight: 12.2 oz.
What we like: Lightweight for a telephoto zoom. 
What we don't: Marginal optics and lots of plastic in the build. 
There aren't all that many E-mount lens choices at the telephoto end of the spectrum, but the wallet-friendly 55-210mm model has the farthest reach with an equivalent of 315mm (second is the 18-200mm below with an equivalent of 300mm). All in all, you get decent optics, a low weight for a lens of this type at 12.2 ounces, and a reasonable price. Keep in mind that the 55-210mm OSS is available in many of Sony's mirrorless camera kits, or you can buy it on its own for around $350 (it's a much better value as part of a kit).
Keep your expectations tempered with a lens like the Sony 55-210mm. You get what you pay for here: low-light performance is mediocre at f/4.5-6.3, and there is noticeable falloff in sharpness (particularly at the telephoto end). Last but not least, this lens is built mostly of plastic (the mount is metal), which helps keep weight down but has an impact on durability in the long run. Perhaps we will see a faster E-mount telephoto lens down the road, but until then, the 55-210mm is a cost-effective way to complete your kit. 
See the Sony 55-210mm f/4.5-6.3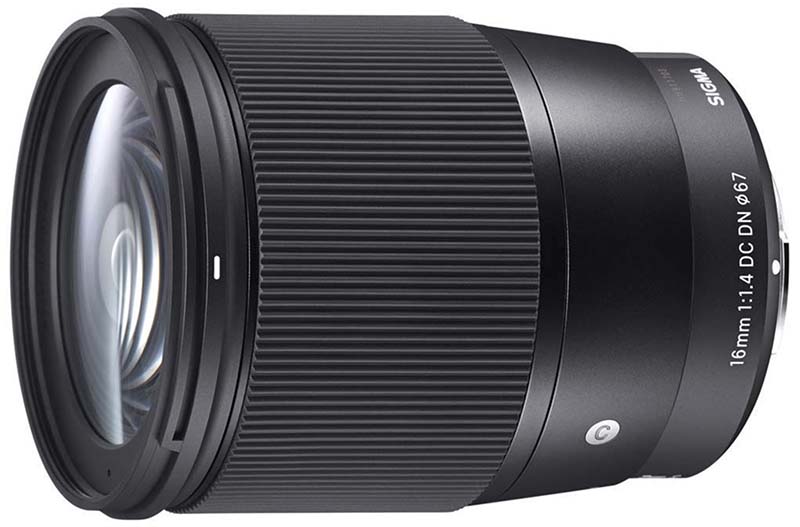 Category: Wide angle
35mm equivalent: 24mm
Weight: 14.3 oz.
What we like: Super sharp and strong in low light. 
What we don't: Heavy and autofocus can be noisy. 
Once again, there is a lot to like about the 16mm f/1.4 from third-party manufacturer Sigma. This wide-angle prime is extremely impressive in terms of sharpness and low-light performance, beating out the Sony 16mm f/2.8 by a wide margin. With a focal length equivalent of 24mm, it's a nice option for landscapes, and you simply won't beat the low-light capabilities with any comparable prime or zoom lens for Sony E Mount. 
It's worth noting that we like this lens better for still photography than video. The autofocus motor has a tendency to be noisy, not to mention Sigma lenses often are slower to focus than their native counterparts. In addition, the weight of 14.3 ounces is very heavy for a prime lens—every other wide-angle option on this list is lighter, which makes a difference for those carrying their camera for extended periods of time. That said, you'll be hard-pressed to beat the image quality and value of the Sigma 16mm f/1.4, which is why it's included here. 
See the Sigma 16mm f/1.4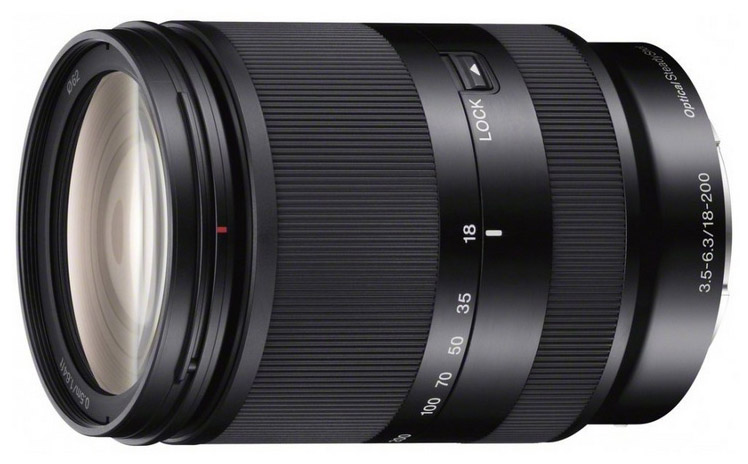 Category: All-in-one
35mm equivalent: 27-300mm
Weight: 16.3 oz.
What we like: All-in-one lenses offer maximum versatility. 
What we don't: Feels bulky on Sony's smaller E-mount cameras.
We understand the draw to all-in-one lenses. Instead of buying and carrying multiple zooms or primes, one lens covers everything from wide angle to telephoto. They aren't, however, the best from an image quality perspective and lag behind purpose-built lenses at their respective focal lengths. The Sony 18-200mm does capture sharp images, comes with OSS for when natural light is low, and is faster than the 55-210mm above. Most importantly, you can throw it on your camera and never need to change glass. 
However, we still favor going in a different direction, and particularly when you factor in the size and weight of the Sony 18-200mm at 16.3 ounces. Mirrorless cameras are supposed to feel small, which is difficult to achieve with a lens of this size attached. Furthermore, you get good image quality throughout much of the range here, but the lens isn't great at any particular focal length, which is why we generally favor going with more targeted zooms or primes. 
See the Sony 18-200mm f/3.5-6.3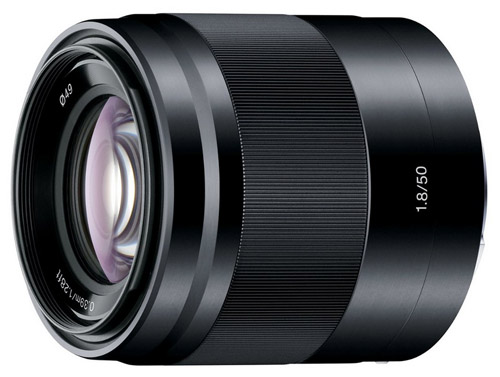 Category: Portrait
35mm equivalent: 75mm
Weight: 7.2 oz. 
What we like: Reasonable price point.
What we don't: Autofocus can be noisy and hunt on occasion.
Don't be fooled by the 50mm designation: this lens is equivalent to 75mm on a 35mm camera, making it ideal for portraits. That said, the Sony 50mm f/1.8 is a solid lens that is sharp all the way to the corners, strong in low light with a maximum aperture of f/1.8, and comes with image stabilization. It's a great option for people photos and one of the best values of any Sony E-mount prime. You can even use it for macro photography—the lens isn't built for that purpose, but its minimum focusing distance of just over a foot makes it a viable macro option. 
Where does the Sony 50mm f/1.8 fall short? 75mm can be a bit limiting, and much more so than a true nifty fifty. You'll also find that the autofocus has a tendency to hunt, making it a challenging option for action photography and fast-moving objects. Last, the internal focus motor is fairly noisy, which isn't great news for video shooters. But for an affordably priced portrait lens for still photography, the Sony 50mm f/1.8 is a nice choice.  
See the Sony 50mm f/1.8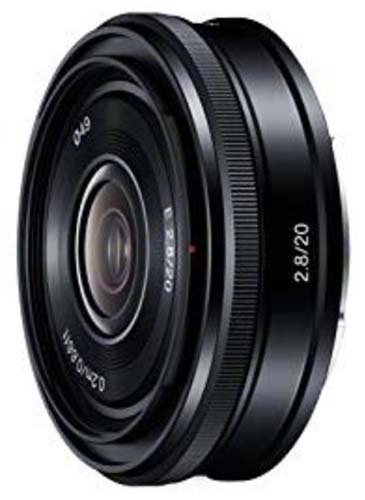 Category: Street
35mm equivalent: 30mm
Weight: 2.4 oz. 
What we like: A low-profile, pancake-style lens. 
What we don't: Lacks the typical sharpness of primes. 
Mirrorless cameras are smaller and less bulky than their DSLR counterparts, so many people try to find a lens to match. You won't do much better in this category than the 20mm f/2.8: this pancake-style lens is incredibly lightweight at just 2.4 ounces and has such a low profile that you'll barely notice it on your camera. Throw in a decently fast maximum aperture of f/2.8 and focal length equivalent of 30mm, and it makes for a fun walk-around lens for travel and street photography. 
Things start to get dicier when you evaluate the optical performance. The Sony 20mm f/2.8 lacks the sharpness and overall image quality that we like to see from primes, and you can expect some vignetting to boot. Overall, this isn't a bad lens in terms of image quality, but the lenses above certainly beat it out. That said, it's hard to knock the low weight and tiny form factor, which is why most people buy the 20mm f/2.8 in the first place. 
See the Sony 20mm f/2.8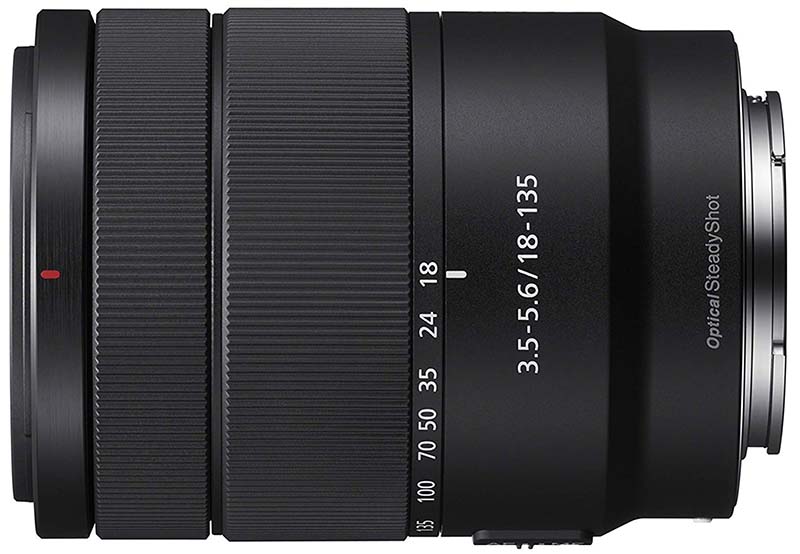 Category: All-in-one
35mm equivalent: 27-202.5mm
Weight: 11.5 oz.
What we like: A versatile and relatively lightweight option. 
What we don't: Variable maximum aperture. 
To further demonstrate just how popular the all-in-one lens trend is, last year Sony released the 18-135mm to complement the existing 18-105mm f/4 and 18-200mm f/3.5-5.6. In terms of performance, we are impressed for the most part: the lens is decently sharp, lightweight for a zoom with this broad of focal length coverage, and comes with OSS image stabilization. At the end of the day, it's lighter than both the Sony 18-200mm or 18-105mm and feels a bit more modern. 
It's a close call between the Sony 18-135mm f/3.5-5.6 and Sony 18-105mm f/4 above. At the end of the day, we appreciate the fixed maximum aperture of the latter and better performance at the long end, not to mention the additional focal length coverage of the 18-135mm isn't all that helpful—-neither lens is a true telephoto. At the end of the day, both are viable do-everything lenses that rarely need to come off your Sony camera, and that convenience can be worth it for travel and everyday use. 
See the Sony 18-135mm f/3.5-5.6
4 Sony E-Mount Lenses That Just Missed the Cut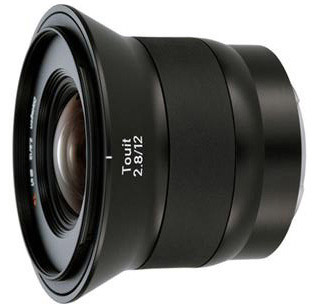 Category: Wide angle
35mm equivalent: 18mm
Weight: 9.2 oz.
What we like: Edge-to-edge sharpness. 
What we don't: Very pricey for a prime lens.
With a focal length equivalent of 18mm, the Zeiss Touit 12mm is for serious wide-angle photographers. For those who don't know, Zeiss makes some of the premier glass on the planet both for consumer and industrial use, and the company's lenses are extremely popular among enthusiasts. The Zeiss Touit 12mm f/2.8 offers better low-light performance than the Sony 10-18mm f/4 above by a full stop, excellent sharpness, minimal distortion, and superb color rendition. All told, you'd be hard-pressed to find a better wide-angle lens.
There are a couple of important considerations in choosing the Zeiss Touit 12mm. First, 18mm is fairly wide, so if you're not a wide-angle specialist, it may make more sense to go with a zoom lens that is more versatile (for more info on this, check out our article on Lenses and Focal Lengths for Landscapes). Second, the Zeiss manages to be heavier than the Sony 10-18mm f/4—often it's the other way around with primes. But if you're a dedicated landscape, architecture, or astro photographer, this lens won't disappoint. 
See the Zeiss Touit 12mm f/2.8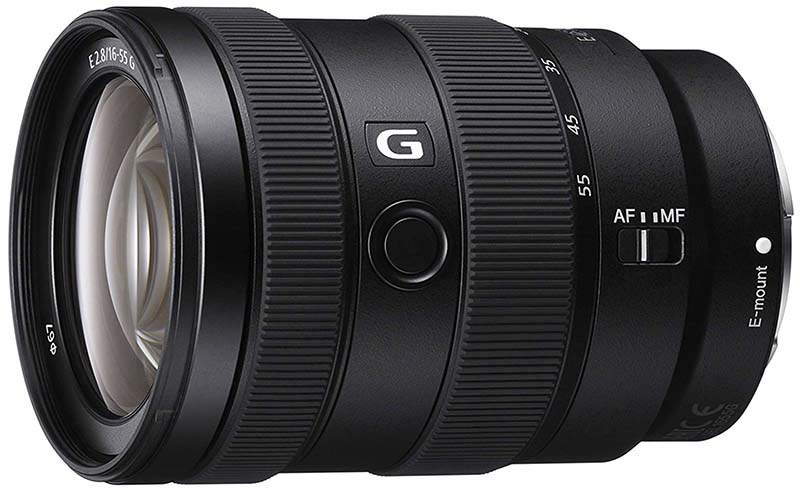 Category: Travel/portrait
35mm equivalent: 24-82.5mm
Weight: 17.4 oz.
What we like: A premium workhorse lens for E-Mount. 
What we don't: Pricey, heavy, and no OSS.
Here's a fun one: if you're looking for pro-grade glass for your new a6600 or a6500, this year Sony released the 16-55mm f/2.8 G. It's not a perfect match, but this lens is designed to replicate the 24-70mm f/2.8 that is so popular on full-frame cameras. The result is a do-everything workhorse lens with a fast maximum aperture that can create the shallow depth of field and creamy bokeh that serious photographers love. For the best image quality from a zoom lens, this is the top option for Sony E-Mount. 
Despite being a noticeable step up in performance from a lens like the Sony 16-70mm f/4 above, we have a hard time getting over the price. Nearly $1,400 is a lot to spend for an APS-C lens, not to mention the 17.4-ounce weight will make your compact mirrorless camera start to feel rather large. On the flip side, it's noticeably lighter and cheaper than the alternative for Sony full-frame cameras, the hefty 31.3-ounce 24-70mm f/2.8 GM with an FE-Mount. 
See the Sony 16-55mm f/2.8 G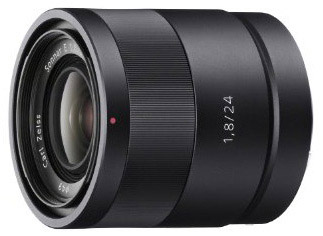 Category: Street/travel
35mm equivalent: 36mm
Weight: 8 oz.
What we like: Exceptional image quality.
What we don't: Ultra-expensive and no image stabilization.
The Sony Vario-Tessar 16-70mm above may be more versatile, but if you want top-notch image quality at a 35mm equivalent focal length, the 24mm f/1.8 Zeiss Sonnar is one of the best E-mount lenses on the market. It's tack sharp, great in low light, focuses quickly, and produces impressive bokeh. Plus, you're getting the premier focal length for street and travel photography, which is where much of the following for this lens comes from. 
However, the reality is that many Sony APS-C photographers are priced out of buying a $1,000-ish prime lens. No matter how good the optical quality is, 35mm truly has to be your focal length of choice to merit the high cost. That said, we love the image and build quality—the Sony 24mm f/1.8 has a professional feel and performance that are tough to match. 
See the Sony 24mm f/1.8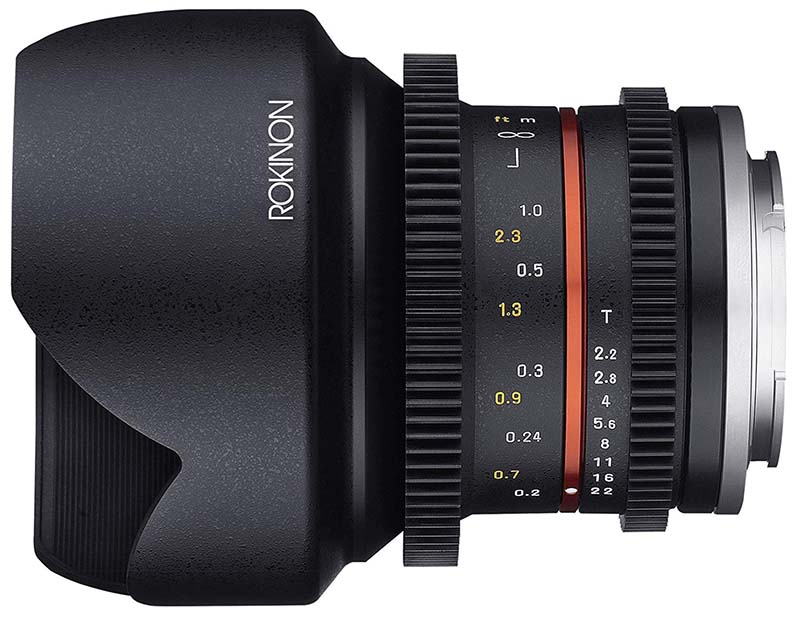 Category: Wide angle
35mm equivalent: 18mm
Weight: 8.6 oz.
What we like: An inexpensive wide-angle option. 
What we don't: Manual focus isn't for everyone. 
Given the rather expensive wide-angle lens options above such as the Sony 10-18mm f/4 and Zeiss 12mm f/2.8, we like thinking outside the box with the Rokinon 12mm f/2. This manual focus lens comes in a Sony E Mount and is reasonably priced at around $250. And perhaps most impressive is its maximum aperture of f/2, which is terrific for astrophotography and other low-light photography.
That said, the Rokinon 12mm faces a major drawback: no autofocus. While some people may not have an issue with focusing manually—and some of us even prefer it— it's not a great system for beginners. In addition, we found the manual focus to be a bit clunky on this lens in particular, but we like the sharpness and build quality. For comparison, the Zeiss 12mm Touit has similar optics and is more than double the cost.
See the Rokinon 12mm f/2 
Sony E-Mount Lens Comparison Table
Sony E-Mount Lens Buying Advice
Crop Factor (1.5x) and Focal Length Equivalent
Sony APS-C mirrorless cameras have a 1.5x crop factor, meaning that a 50mm lens will behave like a 75mm lens would on a 35mm camera. The history behind crop factor is long, but what you need to know is that lens focal lengths are described using 35mm film as the reference point. Because the image sensors on Sony APS-C mirrorless cameras are 1.5 times smaller than a 35mm camera, you multiply the listed focal length of the lens by 1.5 to determine its equivalent.
If you are an experienced photographer or have used a full-frame camera before, crop factor can be very helpful in choosing lenses. For example, the Sony 10-18mm f/4 wide-angle lens is equivalent to 15-27mm, which actually is much more useful than the listed range (10-18mm would be ultrawide on a 35mm camera). Because of the importance of focal length equivalent in choosing lenses, we've provided it both in the product specs and our lens comparison table.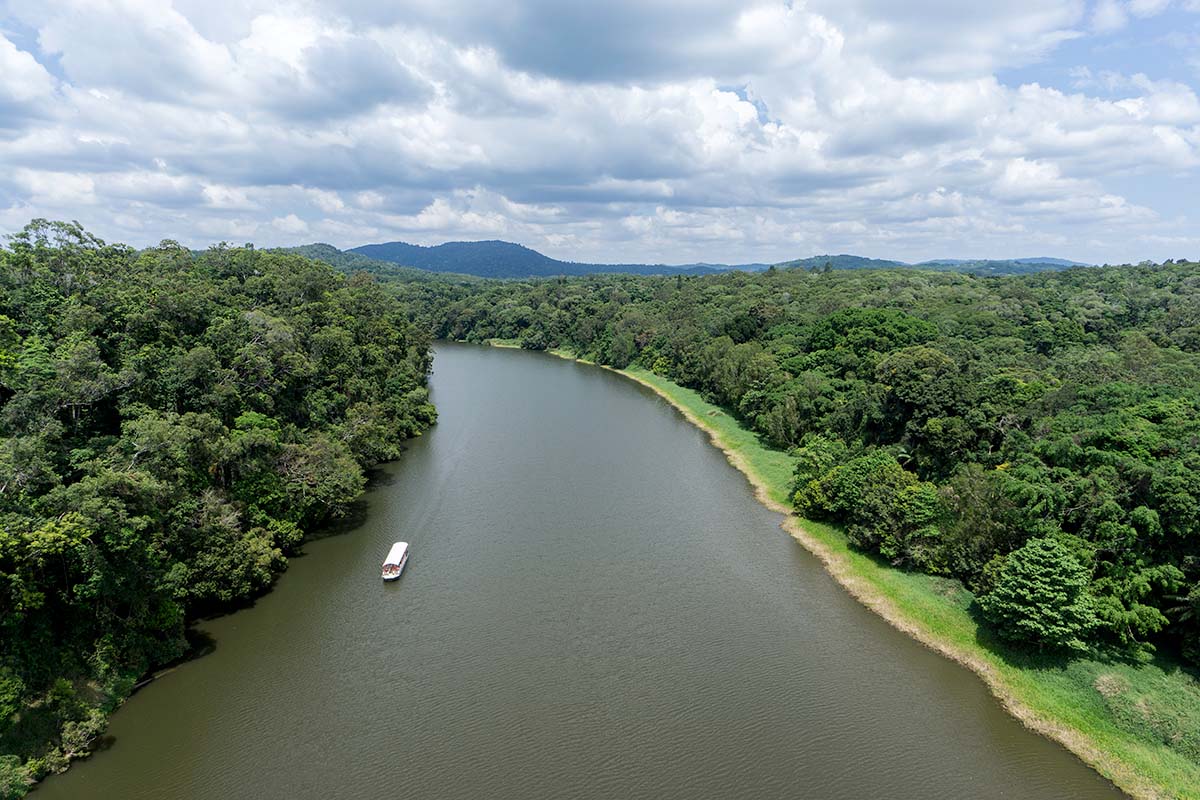 Maximum Aperture
Aside from focal length, maximum aperture is one of the most important decisions you'll make when choosing a lens. In short, aperture is the size of the lens opening through which light passes, and it impacts just about everything related to image quality: bokeh, depth of field, and sharpness. Aperture is measured in f-stops, and the lower the f-stop (f/2.8, f/1.8, etc.), the larger the opening and the more light can enter. You can see the full f-stop scale here, and lower numbers make for more desirable (and expensive) lenses.
In terms of numbers, we generally make the professional cutoff at f/2.8. Lenses with this maximum aperture or faster are solid low light performers and can achieve the creamy bokeh that serious photographers love. Primes are the fastest type of lens, reaching f/1.4, while some cheap zoom lenses have a maximum aperture of f/4 or slower. It's worth noting that some of Sony's latest APS-C mirrorless cameras like the Alpha a6600 have built-in image stabilization, so camera shake will be less prevalent than with older models.

Zoom Lenses vs. Prime Lenses
One of the bigger decisions you'll make is whether to choose a zoom or prime lens. In general, zoom lenses are more versatile by covering a range of focal lengths, while primes often are superior optically with faster maximum apertures and less distortion. In addition, primes often are smaller, although that's not always the case and you may need to carry multiple lenses to cover your desired focal lengths. There are no hard-and-fast rules and there are great options in both categories, but zoom lenses are great for beginners and situations like travel that require a variety of focal lengths. On the other hand, many street, portrait, and macro lenses are primes. We recommend that you first determine which type of lens and focal length you want, then weigh the options in that category.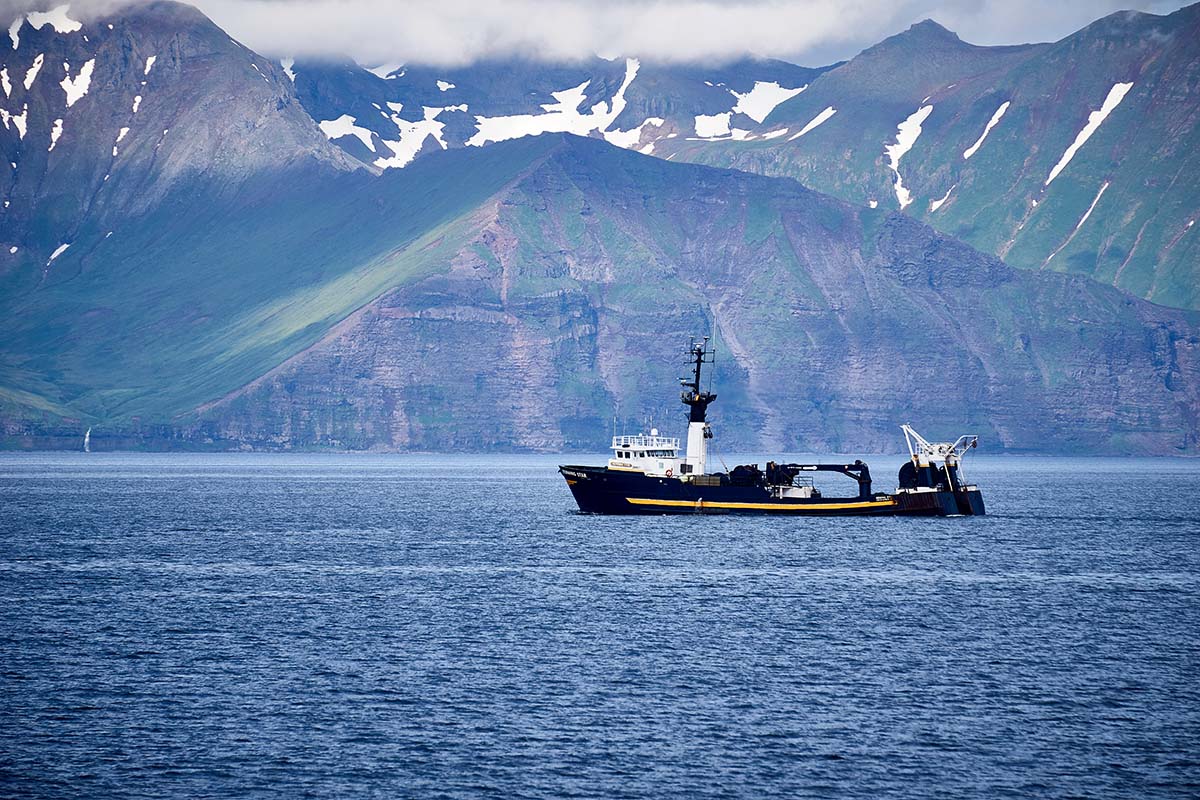 OSS Image Stabilization (OSS)
Many of Sony's E-mount lenses have built-in Optical SteadyShot (OSS) image stabilization (you'll notice the OSS moniker at the end of the lens name). This technology is similar to Nikon's Vibration Reduction (VR) and Canon's Image Stabilization (IS) in that the lens itself helps to offset camera shake in subpar lighting conditions. Essentially, a floating element in the lens shifts according to movements, which can be particularly helpful when using bulky telephoto lenses. This differs from in-camera image stabilization, which occurs when the sensor itself undergoes a similar process. The Sony a6600 and a6500 currently are the only Sony E-mount cameras to offer in-camera image stabilization (it's also available on Sony's full-frame a7 series).
OSS image stabilization is useful in that it can help make certain tricky hand-held photos in low light possible. With faster lenses that have maximum apertures of f/2.8 or better, OSS isn't a major priority since you can typically eliminate shake by opening the aperture to bump up shutter speed. If you're wanting more depth of field, a tripod is the more surefire solution, but OSS definitely is an upside to any lens, and especially heavy models with long zoom ranges.

Third-Party Lenses
Many of our lens articles have prominent representation from third-party manufacturers, and Sony E Mount is no exception. Sigma in particular has made a big push to capture market share for this popular lens mount, and in this article we've included two models: the Sigma 30mm f/1.4 and 16mm f/1.4. In addition, the Sony/Zeiss marriage is somewhat unique in the world of photography and has been going on for years. A number of E-mount lenses are co-branded (called "Sony/Zeiss"), and Zeiss has created three of its own lenses for Sony E-Mount cameras ("Touit"). Because of Zeiss' stellar reputation in optics, these are highly regarded lenses that can go head-to-head with just about anything on the market in terms of quality, and often have a price tag to match. When buying lenses for your mirrorless camera, keep a close eye on the title and the blue Zeiss logo on the barrel. Lenses with both "Sony" and "Zeiss" in the title are co-branded, while "Touit" lenses are exclusively Zeiss.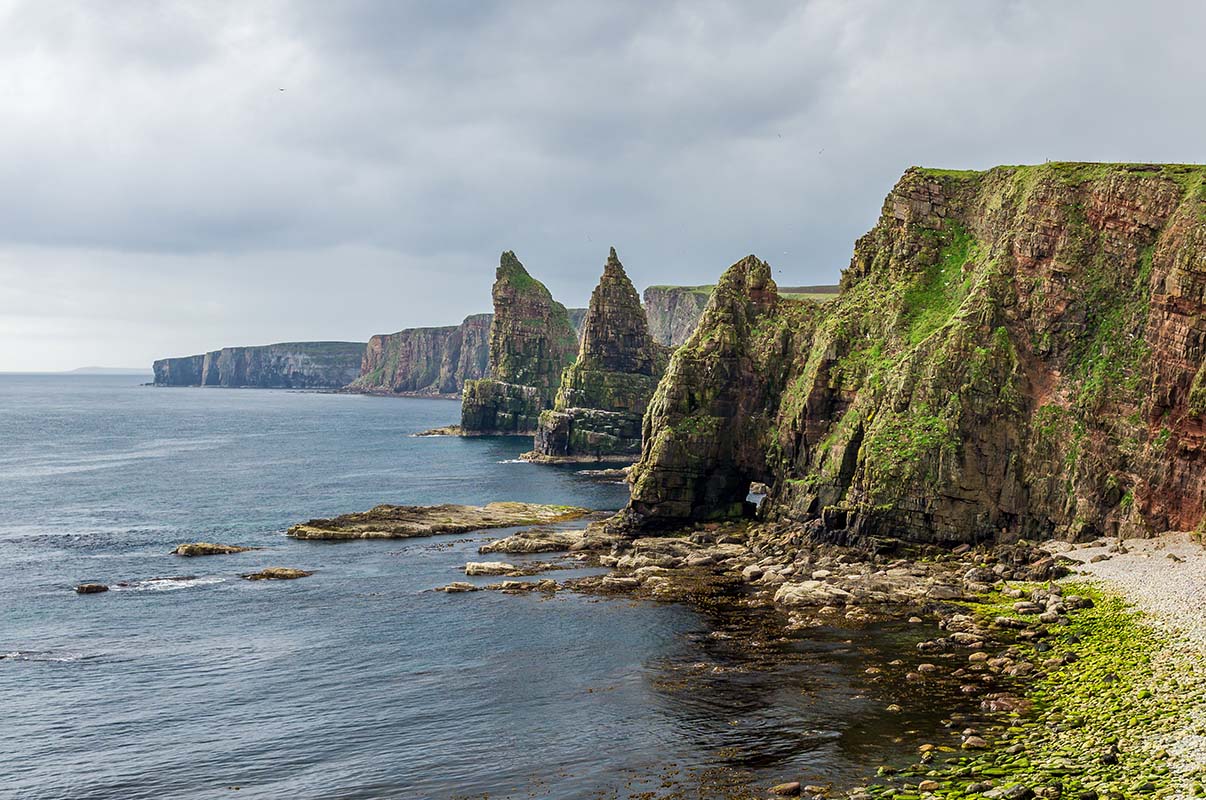 Adapters
The number of Sony E-mount lens choices is limited compared to Nikon's DX or Canon's EF-S collections. Accordingly, some people use an adapter for lenses they already own or even wish to buy. There is a range of adapters to choose from, including budget models that don't connect well to the camera's autofocus to pricier models that perform much closer to a native lens. As an example, for Canon EF-S to Sony E-mount, the Metabones Smart Adapter allows you to use your existing lenses with full functionality (or close to it). The much less expensive Fotodiox Lens Adapter works on Sony E-mount cameras but you can expect autofocus to be noticeably slower. Video and action shooters should beware when using cheap adapters as the autofocus speed likely will disappoint.
Given the cost and technical challenges of adapters, we tend to think of them more for full-frame cameras than APS-C cameras. First, the cost of the adapter is significant relative to the cost of the lenses (the Metabones adapter currently is $399, for example). And the weight and bulk of many DSLR lenses will be noticeable on Sony's relatively compact mirrorless camera lineup. Grab an adapter if you absolutely need it, but we prefer going with Sony's native lenses or third-party models with E mounts. And the good news is that in 2019, there are ample options to choose from that don't require an adapter. 

E-Mount Lenses for Video
Many cameras, like Sony's Alpha a6600, now come with impressive video capabilities. These little bodies can pack a punch with the ability to shoot in 4K at 30fps and 1080p at 120fps with internal stabilization. Although we didn't focus too much on video above since it's not a priority for most shooters, many of the lenses on our list are great choices for those looking for a solid video set-up.
For example, Sony's 10-18mm and 18-105mm both offer OSS, which is even more impressive when paired with the internal stabilization of a camera like the a6600. The 10-18mm in particular is a nice choice for its low weight (8 ounces) if you're planning to use a hand-held gimbal. That said, the 18-105mm is a much more versatile lens for the added range. And for those interested in a simple yet powerful set-up, we'd recommend giving the Sigma 30mm f/1.4 a try. The 45mm equivalent is a great focal length, and although the lens doesn't have OSS, in-camera stabilization could help make up for it.

FE-Mount (Full Frame) Lenses on E-Mount Cameras
Sony makes a number of FE-mount (full frame) lenses for its a7 series cameras. Are these lenses compatible on E-mount cameras without an adapter? The short answer is yes. However, FE lenses are quite expensive and beyond the price range of many people who buy APS-C cameras. In addition, FE-mount lenses generally are heavier and bulkier than E-mount lenses, which you'll notice even more on compact and lightweight cameras like the a6500 and a6300. On full-frame cameras like the a7R IV, Sony actually reinforced the lens mount, and those cameras were much larger to begin with.
Back to Our Sony E-Mount Lens Picks  Back to Our E-Mount Lens Comparison Table
Read More About Photography