The Sony Alpha a6300 represents a major jump from its predecessor, featuring 4K video and improved autofocus that is among the best in the business. For these reasons, it's one of the top mirrorless cameras on the market for travel and the outdoors. Below we break down the top lenses for the a6300, including leading prime and zoom options from wide angle to telephoto. Keep in mind that the 16-50mm kit lens offered with the a6300 is subpar—it's not up to the standards of the 18-55mm kit lenses from Nikon and Canon. The good news is that the collection of E-mount lenses is expanding and there are viable options in all categories. For more background information, see our lens comparison table and buying advice below the picks.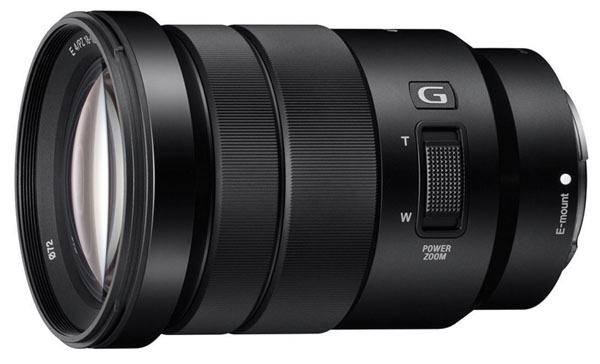 Category: Travel/portrait
35mm equivalent: 27-158mm
Weight: 15.1 oz.
What we like: More reach and cheaper than the Sony 16-70mm f/4. 
What we don't: Heavier and doesn't go as wide.
The 16-70mm f/4 below gets much of the hype as the top travel zoom for Sony's APS-C mirrorless cameras, but the 18-105mm f/4 is a worthy alternative at a lower price point. We like the additional reach at 158mm vs. 105mm, although you do sacrifice a rather handy 3mm at the wide end. But perhaps most importantly, this lens is considerably cheaper at around $600 instead of $1,000.
In terms of optics, the 18-105mm is sharp, focuses reasonably well, and has the same f/4 maximum aperture and OSS image stabilization as the 16-70mm. If you want a versatile zoom lens to pair with the Sony a6300 without breaking the bank, this is the ticket. However, one downside is the weight: 15.1 ounces makes it the second heaviest lens on the list behind only the 18-200mm.
See the Sony 18-105mm OSS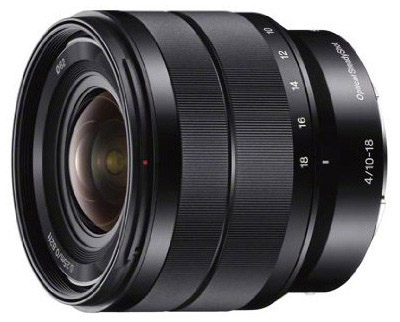 Category: Wide angle
35mm equivalent: 15-27mm
Weight: 7.9 oz.
What we like: Impressive image quality.
What we don't: Expensive for an f/4 lens.
Many people buy the Sony a6300 for outdoor photography, and that makes choosing a good landscape lens vital. All in all, we think the Sony 10-18mm f/4 OSS is the top wide-angle zoom on the market (there currently aren't faster wide-angle zoom options but we expect that to change down the road). This lens is sharp, has minimal distortion, focuses quickly, and weighs only 7.9 ounces, which is considerably lighter than comparable lenses for digital SLRs. We don't love the maximum aperture of f/4, but it does have Sony's OSS image stabilization to help offset camera shake. For a faster prime option, see the prime Zeiss Touit 12mm f/2.8 below.
​See the Sony 10-18mm OSS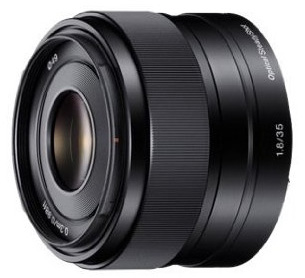 Category: Portrait
35mm equivalent: 52.5mm
Weight: 5.5 oz.
What we like: Sony's leading E-mount portrait lens.
What we don't: 50mm lenses usually are cheap, but not this one.
A 50mm lens essentially is a must-have for those who shoot portraits, and primes do the job much better than zooms. We don't have an exact 50mm match here, but the Sony 35mm f/1.8 is pretty darn close at a 52.5mm equivalent. What we like most is the fast maximum aperture of f/1.8, which will give you the bokeh and low light performance that make people and indoor photos really pop. In addition, this lens is sharp, lightweight, and has OSS image stabilization. It's true that $450 is expensive compared to the "nifty fifty" options for Nikon and Canon APS-C cameras, but unfortunately this is not all that uncommon in the mirrorless world. The pricey Zeiss Touit 32mm f/1.8 is even sharper and another interesting option for enthusiasts and professionals who can afford it.
See the Sony 35mm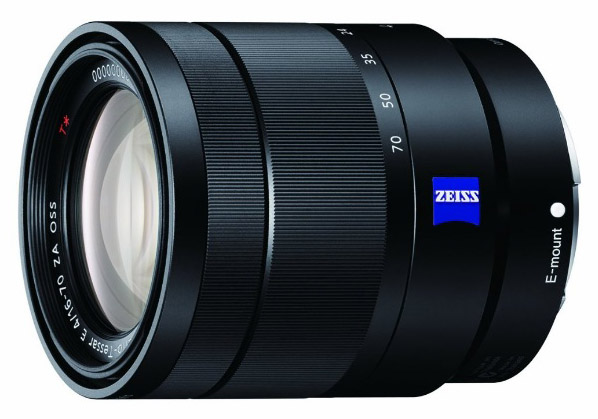 Category: Travel/portrait
35mm equivalent: 24-105mm
Weight: 10.9 oz.
What we like: The best E-mount travel zoom lens in terms of image quality. 
What we don't: Too pricey. 
For those who can afford it, the Sony 16-70mm f/4 OSS is the highest quality travel zoom for the Sony a6300. You can buy the camera body, add this lens, and you'll have top tier image quality from an equivalent of 24-105mm for everything from landscape shots to portraits. The long name is a result of Sony's partnership with Zeiss, which is most obvious in the T* coating that results in great clarity and color. The obvious downside of this lens is cost, which brings the total for the a6300 and one lens to around $2,000. For this reason, we have the 18-105mm ranked higher on this list. Both are good options but the 18-105mm certainly is a better value.
​See the Sony 16-70mm OSS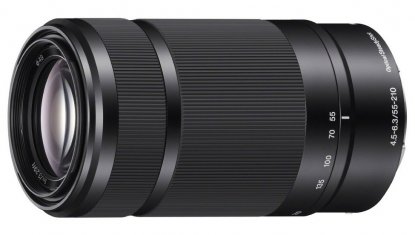 Category: Telephoto
35mm equivalent: 82.5-315mm
Weight: 12.2 oz.
What we like: Lightweight for a telephoto zoom.
What we don't: Low light performance.
Telephoto lens choices for the a6300 are scarce, which may be a deterrent for wildlife photography enthusiasts and those who need a lot of zoom. However, the Sony 55-210mm has the farthest reach at an equivalent of 315mm (second is the 18-200mm at an equivalent of 300mm). Our biggest complaint is low light performance with a maximum aperture of f/4.5, but you do get OSS image stabilization. We would love to see a faster E-mount telephoto lens from Sony down the road, but until then the 55-210mm does just fine for most people.
See the Sony 55-210mm OSS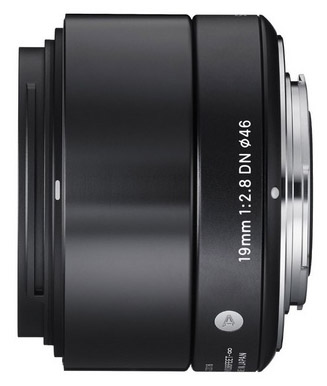 Category: Wide angle
35mm equivalent: 28.5mm
Weight: 4.9 oz.
What we like: A great value at under $200.
What we don't: Bigger than the Sony 20mm f/2.8.
You have two lens options in this focal length range: the Sigma 19mm f/2.8 and the Sony 20mm f/2.8. Both are lightweight, sharp, focus quickly, and have the same maximum aperture. We prefer the Sigma simply because it's about $150 cheaper. The ridiculously low profile of the Sony 20mm is nice—it's less than 1-inch thick and only 2.3 ounces—but the Sigma is no slouch at 1. -inches and 4.9 ounces. If the physical difference is important to you, grab the Sony. Otherwise, we think the Sigma 19mm f/2.8 is a better value.
See the Sigma 19mm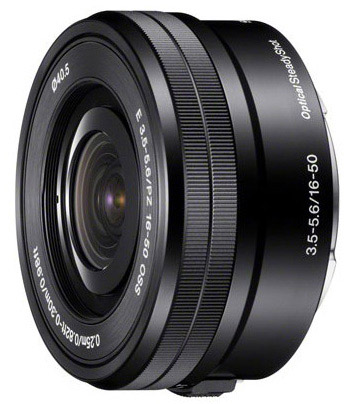 Category: Kit
35mm equivalent: 24-75mm
Weight: 4.1 oz.
What we like: Compact and light.
What we don't: Distortion and softness, particularly at the wide end.
The 16-50mm f/3.5-5.6 is the primary kit lens sold with the Sony a6300. Like many other 18-55mm kit lenses for DSLRs, it's a serviceable option that will get you out of the door and shooting good photos without spending big. And one other notable upside is that this lens is very compact—similar to a pancake lens when powered down—making it a lightweight option for travel and everyday use.
However, the optical performance of the 16-50mm is merely decent overall. There is noticeable distortion and softness compared to some of the pricier zooms and primes on this list, and particularly at the wide end. It performs best from about 20mm on, so those who frequently shoot landscapes should consider adding a specific wide-angle lens. We do like the price, which is only $150 more than the cost of the camera as part of the kit, but recommend adding a higher quality lens or two to get the most out of the a6300. 
See the Sony 16-50mm and a6300 Kit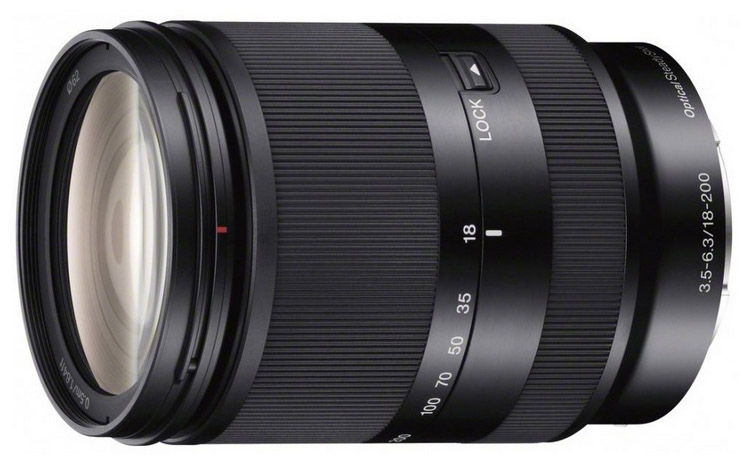 Category: All-in-one
35mm equivalent: 27-300mm
Weight: 18.5 oz.
What we like: The most versatile lens on this list. 
What we don't: Feels bulky on the Sony a6300.
We generally have mixed feelings about all-in-one lenses: they are extremely convenient and can serve as the only lens in your bag, but they don't excel at any particular focal length like a purpose-built prime or zoom. From an optical perspective, the Sony 18-200mm captures sharp images and comes with OSS for when natural light is low. It also focuses reasonably quickly in most circumstances and is faster than the 55-210mm with a maximum aperture of f/3.5. A major downside is the size and weight of this lens at 18.5 ounces, which can feel bulky on a compact body like the Sony a6300. But that's fairly standard for all-in-one lenses, and particularly on small mirrorless cameras.  
​See the Sony​ 18-200mm OSS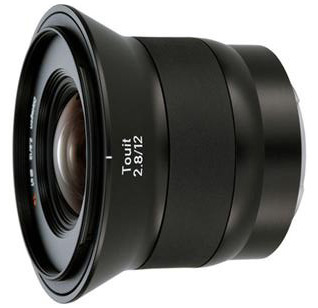 Category: Wide angle
35mm equivalent: 18mm
Weight: 9.2 oz.
What we like: Sharper and faster than the Sony 10-18mm above.
What we don't: Pricey and too wide for our tastes.
The prime wide-angle lens options for the a6300 are very limited, but the Ziess Touit 12mm f/2.8 leads the pack. With a focal length equivalent of 18mm on a 35mm camera, this is a nice choice for serious wide-angle photographers (landscapes and architecture are two of its most logical uses). It's a full stop faster than the Sony 10-18mm, has excellent sharpness, minimal distortion, and good color rendition. One qualm we have with this lens is that 18mm is very wide—for most landscape and wide-angle travel shots we prefer focal lengths from 21mm to 24mm. It's also expensive at nearly $800, but again, there just aren't many other options. For a funky manual focus wide-angle lens that is considerably cheaper, try the Rokinon 14mm f/2.8 with a Sony E mount.
See the Zeiss Touit 12mm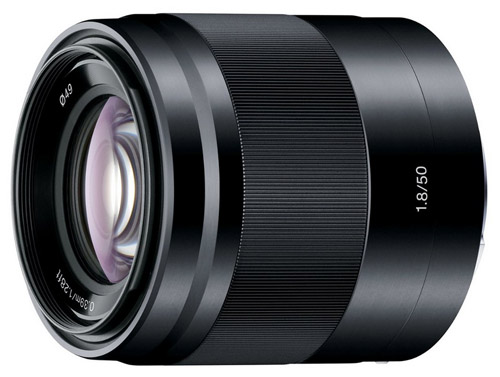 Category: Portrait
35mm equivalent: 75mm
Weight: 7.3 oz.
What we like: A better price point than the Sony 35mm above.
What we don't: Autofocus can hunt on occasion.
The Sony 50mm f/1.8 is one of the best values of any E-mount lens—it's sharp all the way to the corners and strong in low light with a maximum aperture of f/1.8. One consideration is that the focal length, which is equivalent to 75mm equivalent on a 35mm camera, has specific uses including close-up portraits and head shots. It's great for kids and people photos, but it's not necessarily an ideal walk-around lens. 
See the Sony 50mm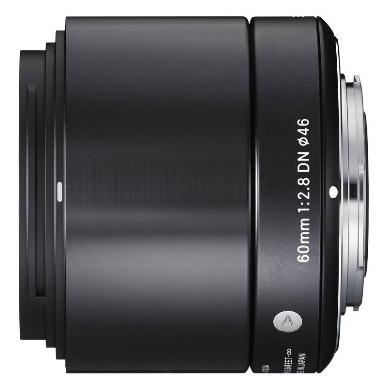 Category: Portrait
35mm equivalent: 90mm
Weight: 6.5 oz.
What we like: One of the sharpest lenses on this list.
What we don't: No image stabilization.
With impressive optical performance and a low price tag, there's a lot to like about the Sigma 60mm f/2.8. This lens is best suited for close-up portraits with a focal equivalent of 90mm, and does everything relatively well. It's sharp, focuses quickly, and can produce a shallow depth of field and good bokeh. One consideration is that the lens does not have image stabilization, but you won't need it often with a maximum aperture of f/2.8.
See the Sigma 60mm
Sony Alpha a6300 Lens Comparison Table
Lens Buying Advice
Our Dream Bag for the Sony a6300
Purely from an optical perspective, our favorite all-purpose lens on this list is the Sony Vario-Tessar T* E 16-70mm f/4. It covers a very practical range of focal lengths equivalent to 24-105mm on a 35mm camera, has superb optics, and is lightweight for a zoom lens of this type at only 10.9 ounces. The Sony 18-105mm f/4 is tempting—mainly due to the lower price—but we value the extra 3mm at the wide end (24mm is much better for landscapes and other wide-angle photos than 27mm). The Zeiss build and glass don't hurt either. We gave the nod on the list to the 18-105mm because it's a better value. Few people want to double the price of the a6300 for an f/4 lens, and we feel that $998 is just too much to spend. If money isn't an issue, grab the 16-70mm f/4. 
Serious wide-angle photographers should bite the bullet and get the Sony 10-18mm f/4 OSS. The low light performance isn't optimal, but that's the only real optical weakness of the lens. The Zeiss Touit 12mm is another interesting option at f/2.8, but 18mm on the a6300 is wider than we prefer. It's great for those that like to get really close to the foreground and have big, open images, but we've never used an 18mm as a workhorse. The Sony 10-18mm (equivalent to 15-27mm) covers everything we need in a wide-angle lens—including 18mm—for around $50 more.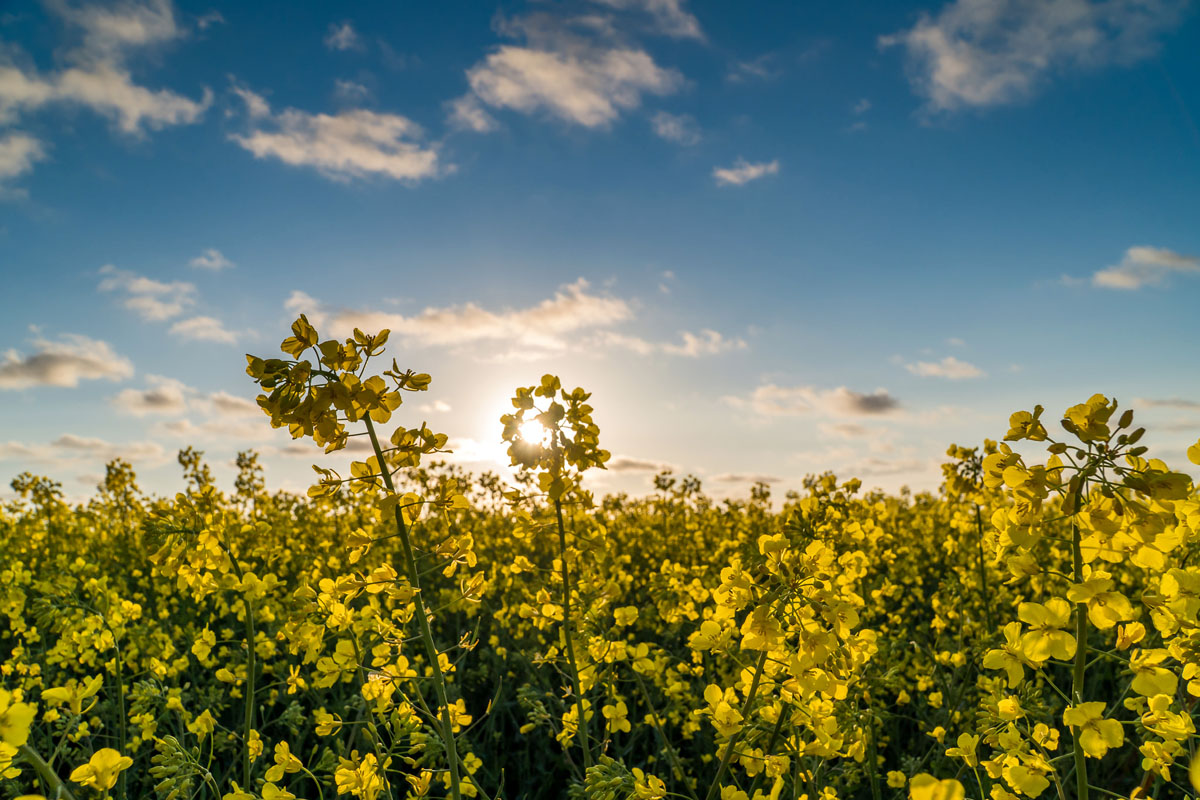 Sony thrives with its prime portrait lenses, and you should grab one at whichever focal length you shoot most. The 35mm f/1.8 is a very nice option, as is the 50mm f/1.8. Either of these lenses can give you the creamy bokeh and low light performance that you just won't get from the f/4 lenses above. Low light and indoor shooters should definitely add a prime to their bag. 
In terms of telephoto photography, this just isn't a strongpoint of mirrorless cameras in general. The Sony 55-210mm is a perfectly good option for most people but likely won't fulfill the needs of serious wildlife photographers and birders. If you want professional-grade telephoto images, you'll probably have to step up to full-frame camera that has more lens options. But for travel and walk-around use, the Sony 55-210mm will do the job.
 
Crop Factor and Focal Length Equivalent
Sony APS-C mirrorless cameras like the a6300 have a 1.5x crop factor, meaning that a 50mm lens will behave like a 75mm lens would on a 35mm camera. The history behind crop factor is long, but what you need to know is that lens focal lengths are described using 35mm film as the reference point. Because the image sensors on Sony APS-C mirrorless cameras are 1.5 times smaller than a 35mm camera, you multiply the listed focal length of the lens by 1.5 to determine its equivalent. If you've used a full-frame camera before, crop factor can be very helpful in choosing your lenses. For example, the Sony 10-18mm wide-angle lens is equivalent to 15-27mm on the a6300, which actually is much more useful than the listed range. Because of the importance focal length equivalent in choosing lenses, we've provided it both in the product specs and in our lens comparison table. 
 
FE (Full-Frame) Lens Compatibility
Are FE lenses compatible on the Sony a6300? The short answer is yes. Sony's FE lenses, which are designed for their full-frame cameras like the Sony a7 II and  a7R II, are compatible on the E-mount cameras like the a6300 without an adapter. However, there are a number of considerations. First, FE lenses are expensive and beyond the price range of many people. Second, the focal length changes when using an FE lens on the a6300. The crop factor is 1.5, meaning that a 50mm FE lens becomes a 75mm lens. This can be okay in some circumstances but also can make certain lenses less desirable. Third, FE lenses generally are heavier and bulker than E-mount lenses, which you'll notice even more on a compact and lightweight camera like the a6300. On full-frame cameras like the a7R II, Sony reinforced the lens mount after the first generation, and those cameras were much larger to begin with.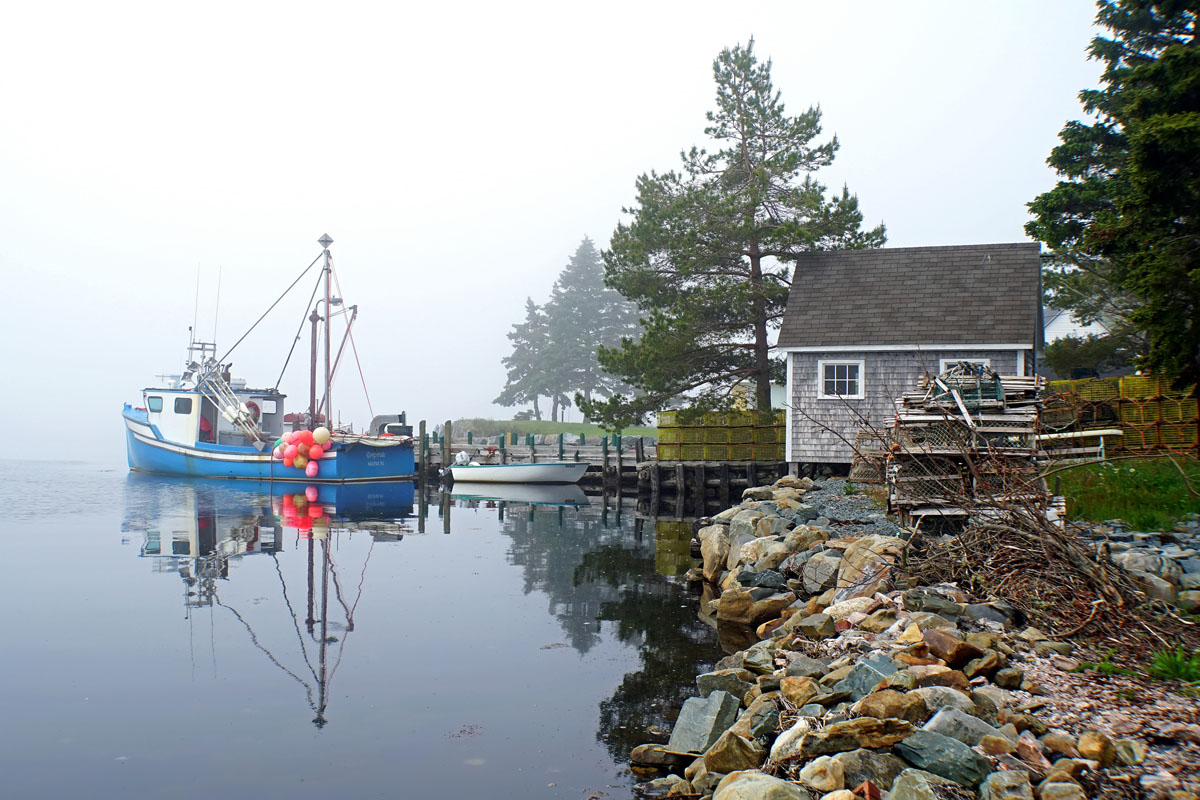 Based on these factors, we recommend steering clear of FE lenses specifically for use on the Sony a6300. The idea makes more sense if you may consider upgrading to a full-frame Sony mirrorless camera down the road, but in our opinion FE lenses generally are too expensive and heavy for use on the a6300. 
 
Adapters
For those who own Canon or Nikon lenses and are making the switch over to Sony mirrorless, buying an adapter can be an attractive option. There are a range of adapters to choose from, including cheaper models that don't connect as well to the camera's autofocusing system and pricier models that are closer to normal.
For example, for Canon EF-S lenses the Metabones Smart Adapter allows you to use your Canon lenses on the a6300 with full functionality (or close to it). The much less expensive Fotodiox Pro Auto Lens Adapter works on the a6300 but you can expect autofocus to be noticeably slower. Video and action shooters should beware of using cheap adapters as the autofocus speed will disappoint.
Given the cost and technical difficulties of adapters, we tend to think of them more for full-frame cameras than crop sensor models like the Sony a6300. For example, if you own a handful of $2,000 full-frame Canon lenses, buying an expensive adapter for the Sony a7R II can be well worth the cost. But for the a6300, the cost of the adapter is more significant relative to the cost of the lenses. In addition, the weight and bulk of many DSLR lenses will be noticeable on a small mirrorless camera like the a6300. Most lenses should be serviceable, but they generally are larger than lenses built specifically for mirrorless. 
Learn More About Photography