Running is among the most approachable forms of fitness, requiring only a pair of quality shoes to get you going. But the sport's widespread popularity has led to a dizzying array of shoe brands, styles, and available features. Below we break down our favorite runners, which cover everything from cushioned long-distance models to durable daily trainers and ultralight kicks for serious racing. For off-road excursions, see our article on the best trail running shoes.
 
---
Table of Contents
---
Best Overall Running Shoe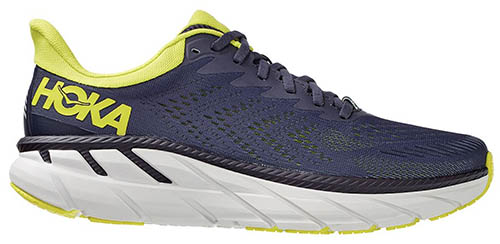 Category: Daily training
Weight per pair: 1 lb. 1.4 oz.
Cushioning: 29mm (heel)/24mm (forefoot)
What we like: Very comfortable, durable, and versatile.
What we don't: A little lacking in responsiveness for short-distance races.
Since its launch a decade ago, Hoka One One has experienced a meteoric rise from polarizing "clown shoes" to a mainstream hit. And with the Clifton, they've put together one of the most well-rounded, versatile shoes on the market. Comfort is class-leading thanks to Hoka's signature thick midsole, the Clifton's 5-millimeter drop and rockered shape encourage a natural gait, and the well-designed heel (the "7" features a flared collar to ease pressure on the Achilles) and moderately roomy toe box keep your feet locked in place. All told, you'd be hard-pressed to find a better all-rounder for everything from short recovery days to marathon training.
The recent growth in max-cushioned shoes means the Hoka's tall stack height doesn't stand out as much as it did in the past, but the unique design still has its fair share of detractors. That said, from a performance standpoint, the extra thickness hasn't led to any stability issues for road use (although we wouldn't take them on anything more serious than a gravel path). Our sole complaint is that the thick build takes away some of the responsiveness, so it's not an ideal choice for those running short races (10K and under) with an eye on a personal best. But for just about every other application, the Clifton 7 is a winner. If you're looking for even more cushion, check out the Bondi 7 below, and Hoka's speedier Rincon 2 is a great option for race day.
See the Men's Hoka One One Clifton 7  See the Women's Hoka One One Clifton 7
Best Running Shoe for Race Day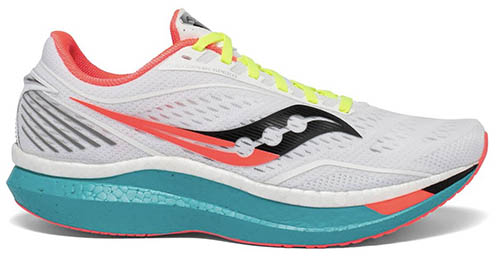 Category: Speed/daily training
Weight per pair: 15.6 oz.
Cushioning: 35.5mm (heel)/27.5mm (forefoot)
What we like: A well-priced, versatile, and fast shoe with a nylon plate.
What we don't: Narrow and doesn't offer great stability.
In this article we break our picks down into two main categories: daily training and speed. Designs like the Clifton above and Brooks Ghost below are great for casual joggers, long training runs, and day-in and day-out durability, but for tempo workouts and races you'll want lighter and faster kicks. Enter the new Endorphin Speed, Saucony's power-packed trainer that's quickly become one of the top racing shoes of the year. With a nylon midsole plate, you get the level of energy return needed for PRs and podiums, but a supportive upper and soft cushioning keep your foot happy during speed workouts and daily mileage too. It all adds up to a versatile shoe that hits the mark for runners looking to push their pace. 
Saucony's premium Endorphin lineup makes shopping for running shoes easy, with a recovery/daily training model (the Shift), the race-ready Pro, and the versatile Speed falling in between the two. You can bump up to the even faster carbon-plated Pro for $40 extra, but for us (and most recreational runners), the difference in weight (about 0.3 oz. per shoe) and power transfer is negligible. On top of that, the Speed hits a nicer middle ground with a more flexible feel (carbon can feel very stiff), greater upper durability, and more support and cushioning—although neither shoe is particularly stable. And at just $160, the Speed is a great opportunity to try out a plated shoe without jumping into the $200 range (we're looking at you, Nike ZoomX Vaporfly).
See the Men's Saucony Endorphin Speed  See the Women's Saucony Endorphin Speed
Best Budget Running Shoe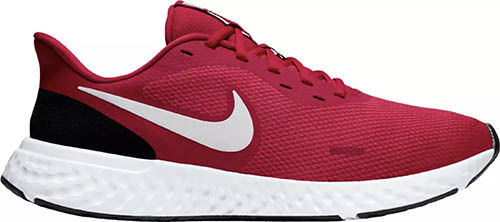 Category: Daily training
Weight per pair: 1 lb. 4 oz.
Cushioning: 24.5mm (heel)/14.5mm (forefoot)
What we like: Bargain-basement price, lightweight, and tough outsole.
What we don't: Significant drop in comfort and all-around performance compared with a premium option.
The cost of footwear continues to creep up each year, but occasional runners and those just dabbling in the sport can save big with an entry-level design. Nike's Revolution 5 checks all of the boxes in this category: it's available in a wide variety of colors, sizes, and widths for both women and men for around $65. As expected, you don't get any advanced features like a premium midsole or knit upper, and the shoe isn't particularly light at 1 pound 4 ounces for the pair. But on runs of 3 miles and under, we found the Revolution to have a fairly neutral feel, and its firm midsole does a nice job isolating you from the ground. Further, the clean Nike styling and supportive build make it a suitable option for wearing at the gym or around town.
The Revolution's price and brand cachet certainly are its biggest selling points, but its performance and comfort fall well short of the other designs on this list. Wearing the Nike back to back with a quality option like the Clifton above reveals a laundry list of differences. First, the Revolution's firm midsole has a lifeless feel and is lacking in both cushioning and responsiveness. Second, the simplistic tongue is prone to bunching, and the narrow fit and basic upper can lead to foot irritation over long distances. All told, if you're planning on more than the occasional short-distance run, we advise spending up, but you won't find a better value anywhere on this list. 
See the Men's Nike Revolution 5  See the Women's Nike Revolution 5
Best Road-to-Trail Running Shoe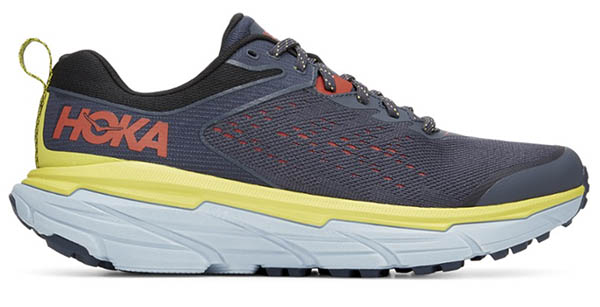 Category: Daily training
Weight per pair: 1 lb. 3.6 oz.
Cushioning: 31mm (heel)/26mm (forefoot)
What we like: Combines features of road and trail shoes for a true do-all option.
What we don't: Tread falls short in rough and technical conditions.
When your daily run features a combination of road and trail, it's nice to have a shoe that's up to the task. Most runners will find the stiff build and aggressive lugs of a trail shoe to be overkill (and uncomfortable) on pavement, but their road runners will fall short for traction on dirt and rock. Hoka One One's versatile Challenger ATR 6 offers a nice middle ground, with a partial blown-rubber outsole that keeps weight low and adds bounce to your road stride, in addition to pods of trail-ready lugs (4mm) and generous cushioning (adding 2mm in the most recent update) for underfoot protection against roots and rocks. And compared to previous versions of the shoe, the new 6 features a revamped upper made with post-consumer recycled plastic and a greatly improved fit (wide sizes are also available).
As expected with a hybrid shoe, there are compromises on both ends of the performance spectrum. Starting on pavement, the grippy sections of the Hoka One One's sole can feel a little sticky and slow compared with a dedicated road shoe. And on hardpack or loose terrain, the Challenger can feel out of sorts due to its closely spaced lugs and only moderately aggressive design. Further, we've found that the shoe's exposed blown-rubber outsole wears down quickly with trail use, resulting in diminished grip on steep terrain. Serious runners in either category likely will want to stick with a dedicated design, but the Challenger ATR 6 remains a viable all-in-one solution. 
See the Men's Hoka One One Challenger  See the Women's Hoka One One Challenger
Best Stability Shoe for Overpronators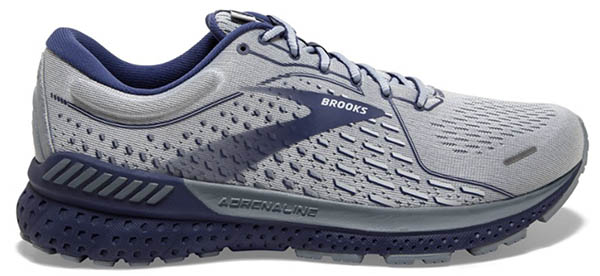 Category: Daily training
Weight per pair: 1 lb. 4.8 oz.
Cushioning: 32mm (heel)/20mm (forefoot)
What we like: Unobtrusive but effective stability system.
What we don't: Prioritizes support and structure over all-out speed.
For overpronators or those who need additional structure in their shoes, Brooks' Adrenaline GTS series is a consistent winner. The freshly updated Adrenaline 21 adds extra stability through the use of "GuideRails" which parallel the foot on each side, keeping the ankles from rotating excessively throughout a run (Brooks also claims they helps reduce the risk of knee injuries, although this is difficult to verify). Combined with the plush DNA Loft cushioning (which extends to the toe in the most recent "21"), the system is effective without feeling overly obtrusive. And the rest of the design is typical Brooks quality—everything from the revamped air mesh upper to the collar and tongue has a premium look and feel.
What do you compromise with a stability shoe like the Brooks Adrenaline GTS? To start, it's important to determine that you actually need the added structure (see our buying advice section on pronation below for more information). Keep in mind that incorrectly choosing a stability shoe can lead to an unnatural ride and plenty of discomfort. Additionally, the Adrenaline is not the peppiest shoe when moving fast, and we found it lacked some of the energy and bounce that comes with a design like the Saucony Guide below. But the Adrenaline is a very good option for its intended audience, and the comfort-first build should appeal to runners covering just about any distance. For other top-notch shoes for overpronators, check out the Asics Gel Kayano and Hoka One One Arahi.
See the Men's Brooks Adrenaline GTS 21  See the Women's Brooks Adrenaline GTS 21
Maximum Cushion for Recovery Runs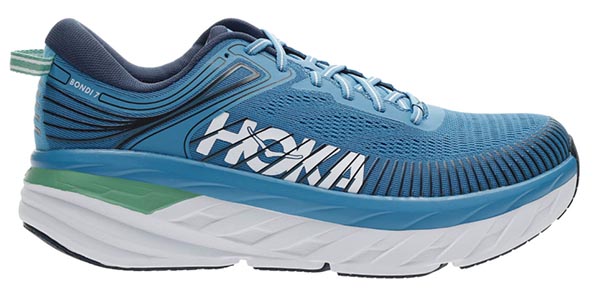 Category: Daily training
Weight per pair: 1 lb. 5.4 oz.
Cushioning: 33mm (heel)/29mm (forefoot)
What we like: A true pillow for your feet and surprisingly spry and responsive.
What we don't: Not great for speed.
When you picture a Hoka One One shoe, chances are the maximalist Bondi 7 is what comes to mind. Hoka's most cushioned shoe, the Bondi 7 provides a whopping 33 millimeters of cushioning in the heel and 29 in the forefoot for class-leading impact absorption with every step. Like so many runners, we'll admit that we were initially skeptical of the Bondi's appearance and unimpressed by the copious amounts of cushioning—until we finally caved and tried the shoe. After a very short acclimation period, the Bondi proved to be an incredibly comfortable ride at our slow-and-steady pace—great for recovery runs and keeping nagging injuries at bay—and even felt surprising agile at speed. In fact, we loved it so much that we found ourselves reaching for the Bondi over our more aggressive flats time and time again.
The Bondi has gone through several iterations, and the "7" drops 4 millimeters of cushion from the sole and adds a memory foam collar for even greater comfort. Put simply, if there's one shoe that feels like walking on a cloud, this is it. But while the Bondi 7 is surprisingly well-rounded, it's important to acknowledge that a max-cushioned shoe has its limitations. The higher stack height and limited ground feel mean you'll likely be less stable at speed, especially when turning or pivoting. Further, at 1 pound 5.8 ounces for the pair, the Bondi 7 is one of the heaviest shoes here, so don't expect it to be setting any course records. Finally, the upper lags behind the pack in terms of breathability. But for a shoe that will absorb most of the road's impact before it hits your foot, we have very little to complain about, and the Bondi is one of our go-to choices for recovery days and long runs alike.
See the Men's Hoka One One Bondi 7  See the Women's Hoka One One Bondi 7
Best of the Rest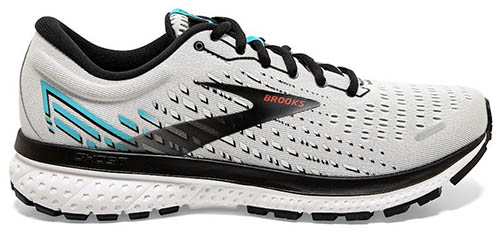 Category: Daily training
Weight per pair: 1 lb. 4.2 oz.
Cushioning: 32mm (heel)/20mm (forefoot)
What we like: A great daily driver built to handle 400-500 miles of use.
What we don't: Wide fit around the collar and heavier than other options.
Lightweight speed shoes and max-cushioned kicks certainly have their time and place, but for a daily driver that will take a licking and keep on kicking, the Brooks Ghost is one of our all-time favorites. The Ghost (now in its 13th iteration) is Brooks' beloved and time-tested do-all shoe, with a neutral design and a traditional 12-millimeter drop that fits the bill for most runners. Tack on a goldilocks combination of cushion and pop, and you get an excellent mid- to long-distance option that deftly balances comfort and speed. Best of all, the Ghost features a generous amount of rubber on the outsole that serves to protect the cushioning (many lighter shoes like the Clifton above have more exposed foam), making it one of the most durable shoes out there—it's not uncommon to get 400-500 miles out of one pair.
Our biggest area of concern is the Ghost's moderately wide fit (particularly around the collar), which for us led to some heel lift on longer climbs and general instability when planting and turning. In the end, narrow-footed runners and those looking for a shoe for uptempo runs and speed work should look elsewhere. But the Ghost has cast its net wider with its most recent update, which features premium DNA Loft cushioning the full length of the midsole. Not only does this make for a smoother heel-to-toe transition for heel strikers, but it's also a big increase in comfort for mid- and forefoot strikers. In the end, it's hard to argue with the proven nature of the Ghost lineup, and the 13 is a solid shoe that will long outlast many of the speedier or lighter options here.
See the Men's Brooks Ghost 13  See the Women's Brooks Ghost 13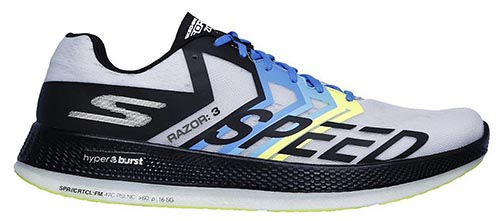 Category: Speed
Weight per pair: 12.8 oz.
Cushioning: 27mm (heel)/23mm (forefoot)
What we like: High-quality midsole that's soft, responsive, and very durable.
What we don't: Unforgiving upper and narrow fit won't work for everyone.
If you did a double take when you saw a Sketchers shoe here, we don't blame you. Known widely as a budget-priced fashion brand, Sketchers has more recently transitioned to running shoes, and we think their current collection is pretty impressive. The GOrun Razor 3 Hyper here is their do-all speed shoe (if you couldn't tell by the all-caps SPEED gracing its upper) that gives the competition a run for its money in terms of performance and durability. And at only 12.8 ounces for the pair, the Razor 3 Hyper is by far the lightest model here (it's even lighter than the Saucony Endorphin Pro mentioned above). 
What really sets this Sketchers shoe apart from the competition is its new Hyper Burst midsole, which is soft yet responsive and incredibly durable. The result is a shoe that is fast when you want it to be, cushioned for longer runs, and feels just as supportive on mile 10 as on mile 1. In other words, the Razor 3 Hyper is particularly versatile for a race-focused shoe and a great match for everything from training runs to tempo workouts and long distances alike. Our biggest gripe has to do with fit—the Sketchers' ripstop mesh upper doesn't stretch to accommodate various foot shapes, and it's tight and narrow to begin with. Within Sketchers' lineup, their all-around GOrun Ride 8 Hyper is a great training alternative, featuring a more comfortable knit upper and a larger dose of cushioning underfoot.
See the Sketchers GOrun Razor 3 Hyper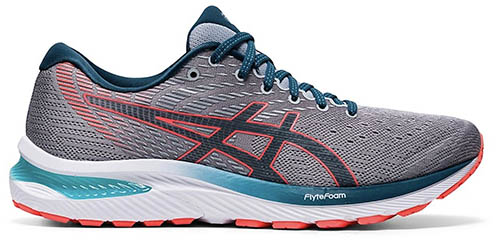 Category: Daily training
Weight per pair: 1 lb. 2 oz.
Cushioning: 23mm (heel)/13mm (forefoot)
What we like: Solid, proven, and nicely cushioned daily driver.
What we don't: Stiffer and heavier than the Clifton above.
Now in its 22nd iteration, the Asics Gel-Cumulus is the quintessential everyday running shoe. Slipping it on for the first time, it's easy to understand the appeal: there's a nice balance of stretchiness and support in the upper material, the midsole has that familiar new-shoe squish, and the thick, cushioned collar hugs your heel. On the road, the Cumulus is a well-rounded performer for both heel and midfoot strikers with good shock absorption from its gel and foam midsole, and the newest version is more responsive than its predecessor and lighter by almost 3 ounces per pair. All in all, the Gel Cumulus is a well-priced, quality choice that offers a confidence-inspiring, stable feel (runners that prefer the increased performance of a softer and more flexible build should check out the Brooks Ghost above).
Within the Asics running shoe lineup, the Gel-Cumulus and Gel-Nimbus are their workhorse models for those with a neutral gait or supination (underpronation). Comparing the latest versions (Cumulus 22 and Nimbus 23), they share a lot in common: 10-millimeter drops, Flytefoam midsoles, and general outsole designs. The Nimbus is the premium offering with additional cushioning underfoot for impressive long-distance comfort and a noticeable increase in weight (about 1.5 ounces per shoe). In the end, both are excellent daily trainers, but the significant $30 cost savings and relatively small performance differences give the Cumulus the edge for us.
See the Men's Asics Gel-Cumulus 22  See the Women's Asics Gel-Cumulus 22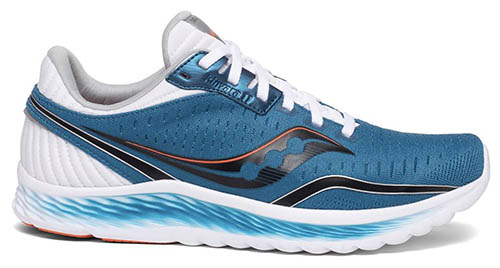 Category: Daily training/speed
Weight per pair: 15.6 oz.
Cushioning: 28.5mm (heel) /24.5mm (forefoot)
What we like: Light but surprisingly versatile.
What we don't: Despite the feathery weight, it's not as responsive as we'd like for racing.
Saucony's Kinvara has a special place in the hearts of many serious runners for its lightweight build, just-right level cushioning for stacking on miles, and low heel-to-toe drop. It's the kind of shoe that doesn't get a lot of headlines for flashy tech but continues to get the job done. The construction is fairly traditional with a thin, breathable upper, standard lacing system, and an updated PWRRUN foam midsole that provides a whopping 5.5 millimeters more cushion than the last iteration. The result is a versatile, sub-8-ounce shoe (6.9 oz. for the women's) that is comfortable at speed and on runs of all distances. 
Saucony always has priced the Kinvara aggressively, and that holds true with the 11th generation that undercuts much of its competition at $110. Spending up with the race-ready Endorphin Speed ($160) above will yield a noticeable boost in responsiveness thanks to its plated midsole, and a beefier shoe like Saucony's Triumph will have a longer lifespan for day-in and day-out training. But the Kinvara isn't too far behind in both categories, and its cushioned yet feathery design makes it a top shoe for marathoners and PR burns. And finally, keep in mind that Saucony shoes tend to run on the narrow side, but the Kinvara is one of the few models that they offer in both regular and wide versions.
See the Men's Saucony Kinvara 11  See the Women's Saucony Kinvara 11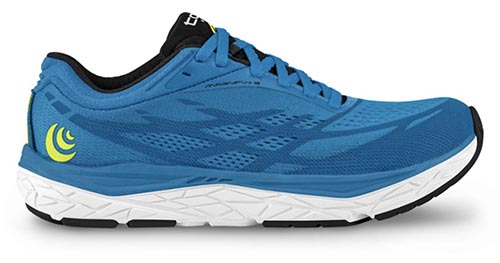 Category: Daily training
Weight per pair: 1 lb. 4 oz.
Cushioning: 25mm
What we like: Affordable and less clunky than the Altra Torin Plush below. 
What we don't: Those focused on speed likely won't opt for a zero-drop shoe.
A sustainable spinoff of the barefoot running craze, zero-drop shoes mimic a foot's natural alignment by keeping the heel and toe at the same height. The result is a shoe that encourages midfoot rather than heel striking, which (as some science says) is better for the body and thus great for injury prevention. Zero-drop shoes aren't for everyone (speed-focused road racers in particular likely won't jump on this bandwagon), but many swear by them. And while much of zero-drop's success can be attributed to Altra (their Torin is below), the Topo Athletic Magnifly 3 is a great alternative and our favorite model in this category.
Founded by former Vibram CEO Tony Post (hence the "Topo"), Topo Athletic is an up-and-coming company with a wide range of well-liked road and trail shoes. Like Altra, Topo shoes are known for their wide toe boxes, which allow the foot to rest in its natural position and accommodate swelling during long distances. But unlike the clunkier Torin (which features 28mm of cushion in a much softer foam), the Magnifly feels firm and responsive and offers a tighter fit in both the midfoot and heel (the Altra is too roomy for those with narrow feet). In the end, either shoe is a high-quality zero-drop option, but the Magnifly 3 gets the edge for us as a better performer that manages holds its own at speed (for $20 less). 
See the Men's Topo Athletic Magnifly 3  See the Women's Topo Athletic Magnifly 3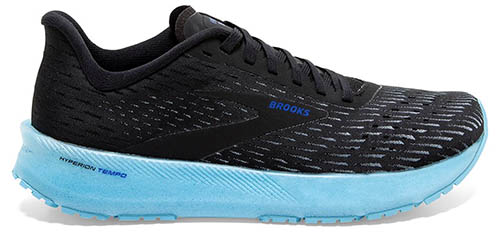 Category: Speed/daily training
Weight per pair: 14.6 oz.
Cushioning: 32mm (heel)/24mm (forefoot)
What we like: An impressive new nitrogen-infused midsole makes this shoe fast.
What we don't: The Saucony Endorphin Speed's nylon plate adds more bounce.
Brooks is one of the most trusted names in running shoes, known for their reliable daily trainers like the Ghost and Adrenaline GTS mentioned above. But with the Hyperion Tempo (and its race-day sibling, the Hyperion Elite), they've shown they can do fast and flashy, too. The Hyperion Tempo features an all-new nitrogen-infused DNA Flash midsole, marking Brooks' entry into the world of elite running shoe tech (this is similar to midsoles like Skechers' Hyper Burst and New Balance's FuelCell). Simply put, these shoes are great at speed, whether you're digging deep during a 5K or gunning for that marathon PR.
The Brooks Hyperion Tempo is very similar to the new Saucony Endorphin Speed above—both shoes find a great middle ground between daily training and speed, with lightweight yet durable builds, ample cushion for long runs, and midsoles with grin-inducing propulsion. The Endorphin Speed adds a nylon plate to its feature set, which kicks things up a notch in terms of energy return and speed. But the Hyperion Tempo is slightly lighter, a bit more breathable with a thin stretch-woven upper, and costs $10 less. In the end, both shoes are impressive designs for runners looking to push their pace.
See the Men's Brooks Hyperion Tempo  See the Women's Brooks Hyperion Tempo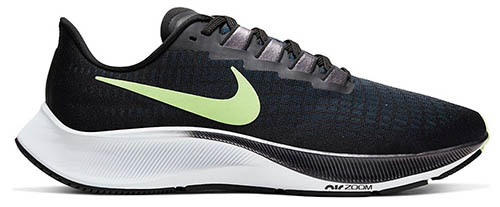 Category: Daily training
Weight per pair: 1 lb. 4.1 oz.
Cushioning: 24mm (heel)/14mm (forefoot)
What we like: Great bounce and energy for a mid-range runner. 
What we don't: Narrow fit and somewhat polarizing collar design.
It doesn't get much more legendary than Nike's ubiquitous Pegasus line. Now in its 37th edition, the mid-range shoe aims to hit the sweet spot for road runners of just about every distance. The latest model features an even more generous dose of the brand's popular Zoom Air midsole for excellent bounce and energy, a comfy mesh upper, and a fairly standard 10-millimeter drop. Further, it includes a serious rubber outsole (for a road shoe) that grips well on wet pavement and surprised us with its traction and comfort on dirt and gravel paths. Like the Hoka Clifton, Asics Gel-Cumulus, and Brooks Ghost above, the Pegasus eats up miles and is a great daily trainer.
Despite the popularity of the shoe, Nike didn't shy away from incorporating some unique features in the Pegasus 37. Most noticeable is the collar, which pulls away from the Achilles at the top, giving it a fin-like look. The aim is to reduce a potential rub point without compromising foot hold, and they've largely accomplished that. Some may find it a little disconcerting at first—and we did feel that the shoe was a bit more prone to heel lift on extended climbs—but the difference is minor. What can potentially be an issue is the narrow midfoot shape, so those with high-volume feet may need to look elsewhere. But if its fit and design works for you, the Pegasus is among the more versatile running shoes out there. 
See the Men's Nike Pegasus 37  See the Women's Nike Pegasus 37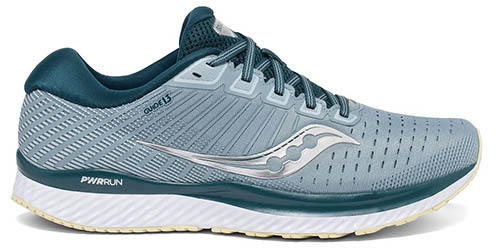 Category: Daily training
Weight per pair: 1 lb. 4.4 oz.
Cushioning: 32.5mm (heel)/24.5mm (forefoot)
What we like: Energetic and springy for a stability design. 
What we don't: Low-volume toe box.
Stability shoes typically prioritize support for improving body mechanics over all-out performance, but the light and responsive Saucony Guide 13 manages a nice mix of the two. Like the Brooks Adrenaline above, the Guide is intended for overpronators or those that find some extra lateral stability more comfortable. But where the Saucony sets itself apart is its reasonable weight, airy upper with great ventilation, and excellent energy transfer from the proprietary midsole/topsole design. In fact, in using the Guide alongside the Clifton above and Altra's Torin 4.5 Plush below, we found it to be noticeably more responsive than those cushioned, neutral options.
What's not to like with the Saucony Guide? The shoe has a nice, medium-width toe box, but the overall fit is on the low volume end. In particular, on runs exceeding 10 miles, we felt consistent pressure as our big toes pressed against the "ceiling" of the shoe while descending, which eventually created a hole in the mesh. If that fit issue won't be a problem for you (to be fair, it was only something we experienced on long, undulating runs), it proved to be a fine all-around performer. And the Guide's mix of bouncy cushioning and stability made it a favorite for boot camp and circuit training too.
See the Men's Saucony Guide 13  See the Women's Saucony Guide 13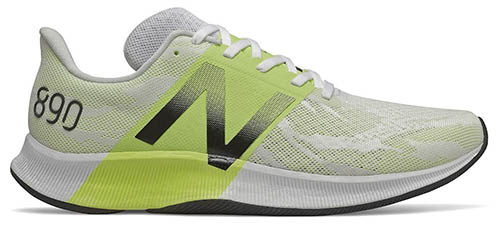 Category: Speed
Weight per pair: 1 lb. 0.8 oz.
Cushioning: 25mm (heel)/19mm (forefoot)
What we like: Quality, race-ready build.
What we don't: Firm construction isn't comfortable for daily training or extended runs. 
New Balance has put a lot of effort into their Fresh Foam initiative, which competes with the thick midsole offerings from Hoka One One, Adidas, and others. And while there are undoubtedly some nice options in that collection (including the 1080 V9) we think their best shoe is the fast 890. Version 8 is built around their new FuelCell midsole, which offers more cushion and a softer overall ride than the previous generation, and it's more responsive too. Weight also is a strong suit at just over 1 pound per pair, making the 890 a popular choice for speed workouts and races of a half-marathon distance or less. 
That said, despite its flashy looks, the FuelCell 890 is a rather middling road shoe. On high-mileage and recovery days, the firm build doesn't absorb impacts or cushion you very well, which can lead to some discomfort and soreness. And during speed work and uptempo runs, the FuelCell isn't as responsive as shoes like the Saucony Endorphin Speed or Sketchers Razor 3 above. In the end, the FuelCell 890 doesn't fit the bill as an everyday trainer (look instead to the Hoka One One Clifton or Brooks Ghost) and is too firm for marathoners or ultra-distance runners. But for those with strong feet who want a race-day shoe that doesn't lose any energy to cushioning, the revamped 890V8 deserves a serious look.
See the Men's New Balance FuelCell 890V8  See the Women's NB FuelCell 890V8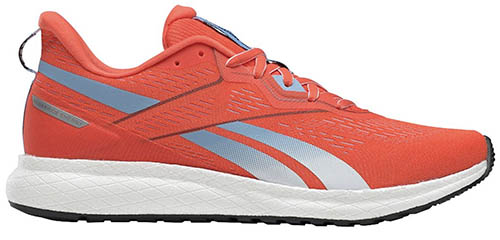 Category: Daily training
Weight per pair: 1 lb. 1.4 oz.
Cushioning: 29mm (heel)/19mm (forefoot)
What we like: A well-rounded design for only $100.
What we don't: Too firm for comfort over long distances.
Quality road-running shoes for under $120 are hard to come by these days, but one of the most complete designs is the Reebok Forever Floatride Energy 2. For $100, you get Reebok's Floatride Energy foam (also found on their $140 Floatride Run Fast), which results in a protected feel and great energy return. The wide toe box is great for all-day comfort, even when your foot swells, while the noticeably stable shape provides support mile after mile. All in all, the Forever Floatride Energy 2 is an impressively well-rounded budget shoe and a nice match for anything from tempo workouts to recreational racing. 
Although the Forever Floatride Energy has a good dose of cushion, keep in mind that it's not a particularly soft shoe. As a result, we don't recommend it for dedicated long-distance runners, and particularly new runners who are pushing their mileage. But for the rigors of daily training, Reebok's entry-level model is surprisingly well-made, and the "2" features nice updates to the fit and finish of the upper and tongue (now gusseted). All in all, the Forever Floatride Energy 2 serves as proof that an affordable price tag doesn't necessarily mean you're sacrificing a responsive and fun ride. 
See the Men's Forever Floatride Energy 2  See the Women's Forever Floatride Energy 2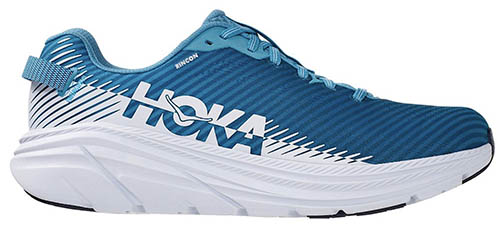 Category: Speed
Weight per pair: 15.4 oz.
Cushioning: 29mm (heel)/24mm (forefoot)
What we like: Fast, comfortable, and affordable.
What we don't: Not as durable or plush as Hoka's Clifton and slower than their Rocket X.
If you're a fan of the Hoka One One Clifton above, allow us to introduce you to its faster, lighter sibling: the Rincon 2. At only 15.4 ounces for the pair, the Rincon is certainly quick, but its plush midsole and breathable upper don't fall short on comfort either. In many ways, it checks all the boxes for a capable do-all shoe, great for long-distance training and short-distance racing alike. And to top it off, value is a real strong suit at $115, which undercuts the slower and heavier Clifton above by $15.
Our biggest gripe with the Rincon is its lack of durability—to keep weight down, Hoka eliminated a lot of rubber from the outsole, meaning a good deal of the midsole's EVA foam is exposed on the bottom of the shoe. While the foam is surprisingly tough, it will abrade quickly (resulting in cosmetic wear and tear), and its traction falls short of rubber in wet conditions. All told, we'd recommend the speedier Rincon as a nice pairing with the Clifton: use the Clifton for everyday training and pull the Rincon out on race day or when tackling longer distances. If you're looking for a next-level speed shoe, check out Hoka One One's new Rocket X, which features a carbon plate for added propulsion.
See the Men's Hoka One One Rincon 2  See the Women's Hoka One One Rincon 2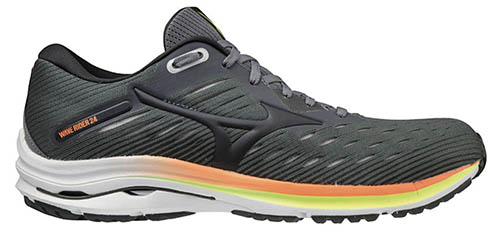 Category: Daily training
Weight per pair: 1 lb. 3.2 oz.
Cushioning: 32mm (heel)/20mm (forefoot)
What we like: A super comfortable shoe with a proven track record. 
What we don't: Poor arch support and not very snug-fitting.
Mizuno may not be a household name, but they make some of the most comfortable running shoes on the market. When shopping at our local running store years back, we were told that the company is like the "Nike of Japan," and based on favorable impressions from friends, we took the leap with the Wave Rider. This neutral shoe is Mizuno's leading model and for good reason: it's decently lightweight, well-built, has a soft heel cup and ample padding, and offers a high level of cushioning (not quite on par with the Bondi 7, but more than most). We've been using various models of the Wave Rider for years for everything from marathons to daily wear, and the latest 24 is as good as any. 
What are the shortcomings of this shoe? At the end of the day, the Wave Rider is a little less performance-oriented than some of the models above. The cushy construction gives up a little too much in terms of energy compared with shoes like the Nike Pegasus and Asics Gel-Cumulus (although the new 24 is springier than previous versions). In addition, the Wave Rider feels flat underfoot, meaning it's not a great option for those who want serious arch support (although you always can add custom insoles). Last but not least, the softness of the shoe—which is where it derives much of its comfort—can make it a bit challenging to dial the fit in tight. But overall, we love the Wave Rider as a cushy option for running, walking, and everyday use. 
See the Men's Mizuno Wave Rider 24  See the Women's Mizuno Wave Rider 24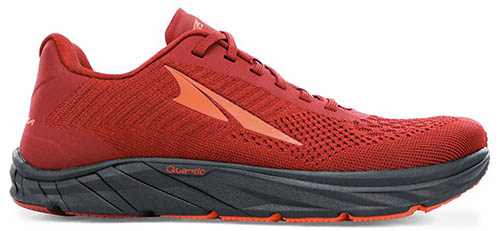 Category: Daily training
Weight per pair: 1 lb. 2.2 oz.
Cushioning: 28mm
What we like: Very soft midsole makes it a great shoe for recovery runs.
What we don't: Wide heel feels a little sloppy; ridiculously long laces. 
Still a young company, Altra Running has managed to shake up the running market with a compelling lineup of zero-drop shoes. Their Lone Peak trail runner is the current darling of the thru-hiking and ultralight backpacking communities, while the Torin 4.5 Plush here shares many of its attributes in a road-friendly package. You get Altra's signature wide toe box, the cushioning underfoot is substantial, and the zero-drop shape means that you retain more padding under the toe and forefoot than a standard 8- or 10-millimeter-drop model. Add it all up and you get a solid shoe for long training runs or recovery days where comfort outweighs all-out performance.
What drops the Altra Torin 4.5 Plush down our list? To start, the shoe's cushy build and flexy, slipper-like knit upper offer plenty of comfort but are lacking in the speed department (and we found the knit construction makes the shoe run a bit warm). Additionally, the wide fit around the heel can feel sloppy for those with narrow- to average-sized feet. And a final nitpick is that the laces are ridiculously long and require too many knots to keep them from flopping around. In the end, Topo Athletic's Magnifly 3 above offers a more precise feel in a similar zero-drop package.
See the Men's Altra Torin 4.5 Plush  See the Women's Altra Torin 4.5 Plush
Running Shoe Comparison Table
Running Shoe Buying Advice

Running Shoe Categories
For an activity as simple as putting one foot in front of the other, the number of sub-disciplines within the sport of running is surprising. Are you a serious runner who pushes PRs, logs tempo workouts, and competes in races? An every-so-often runner who likes to hit the pavement for a few leisurely miles at a time? Or perhaps you're a distance jogger who competes in the odd marathon. Regardless of your style, you'll want to choose the right running shoe for the job. To help, we break down road running shoes into two main categories: daily training and speed.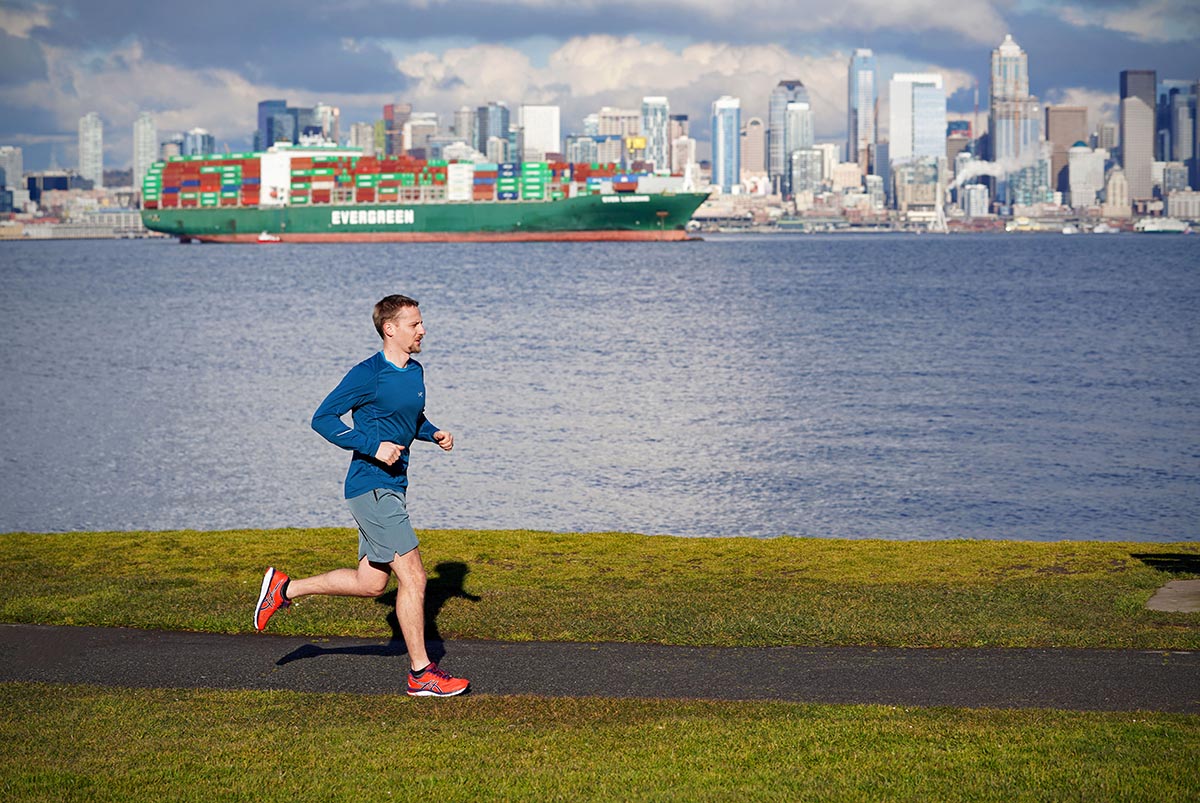 Before we dive deeper, we should note that choosing the right running shoe can be a very subjective process. For example, a runner with a race background might choose a lightly cushioned shoe like the Saucony Kinvara as their daily training kick, while someone prone to nagging pains and discomfort might instead opt for the max-cushioned Hoka One One Bondi 7. For this reason, many of our top picks above fall into both categories. In other words, our delineations are meant to be a helpful guideline, but don't limit yourself too much. There's simply no substitute for trying a shoe on in person and taking the time to understand your preferences (be patient, this might take a few hundred miles). And once you land on a shoe (or shoes) that works for you, it's likely you'll stick with that same model (or subsequent iterations), year after year.

Daily Training 
Daily training shoes are the ideal choice for those looking for a day-in, day-out trainer or a cushioned ride for recovery runs. These shoes aren't designed to break Strava course records or distance PRs, but they're comfortable, well-priced, and provide a great combination of responsiveness and support for most runners. Perhaps most importantly, shoes in our daily training category are durable, featuring resilient midsoles that bounce back after a beating, generous outsole rubber, and builds that can handle 400+ miles of wear and tear. We've also snuck a few budget models into this category, which will sacrifice a bit of comfort and/or durability for a lower price tag. The Hoka One One Clifton 7 and Brooks Ghost 13 are two of our favorite daily training shoes, and will get the job done for the majority of recreational runners.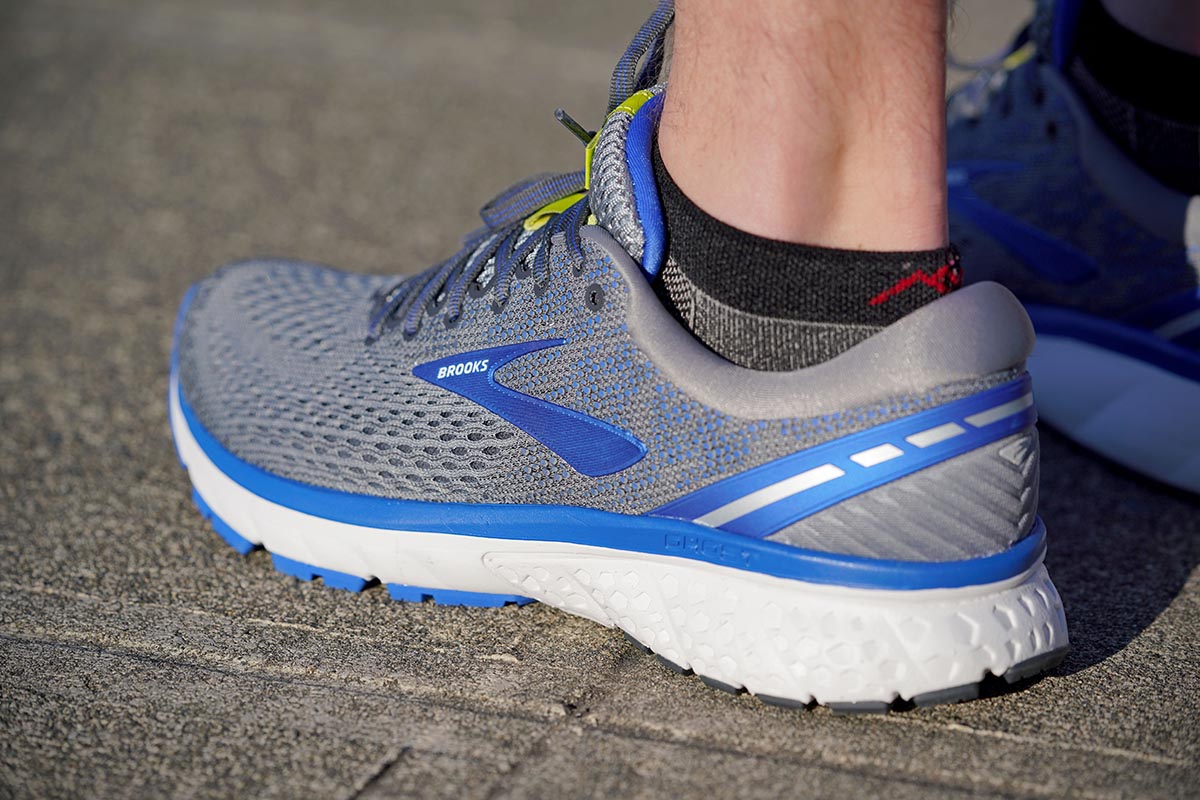 Speed
Shoes in our speed category are purpose-built for those who want to travel fast, whether in training, during a race, or while attempting a PR. Most of these shoes feature new technologies like a nitrogen-infused midsole or carbon/TPU plate, both of which help to propel your foot forward with each step. Look also for streamlined uppers, midsoles, and outsoles, with an emphasis on shaving weight for unburdened movement. As a result, speed shoes aren't the most durable options, lack some comfort (especially for wide or swollen feet), and are generally stiffer and less cushioned than most. They're also expensive, often falling around $150 or more (you'll pay well into the $200-range for carbon-plated shoes, which we only recommend for elite runners). The Saucony Endorphin Speed is our favorite speed shoe of the year, providing impressive power from its nylon plate yet still offering cushion and support for long-distance comfort.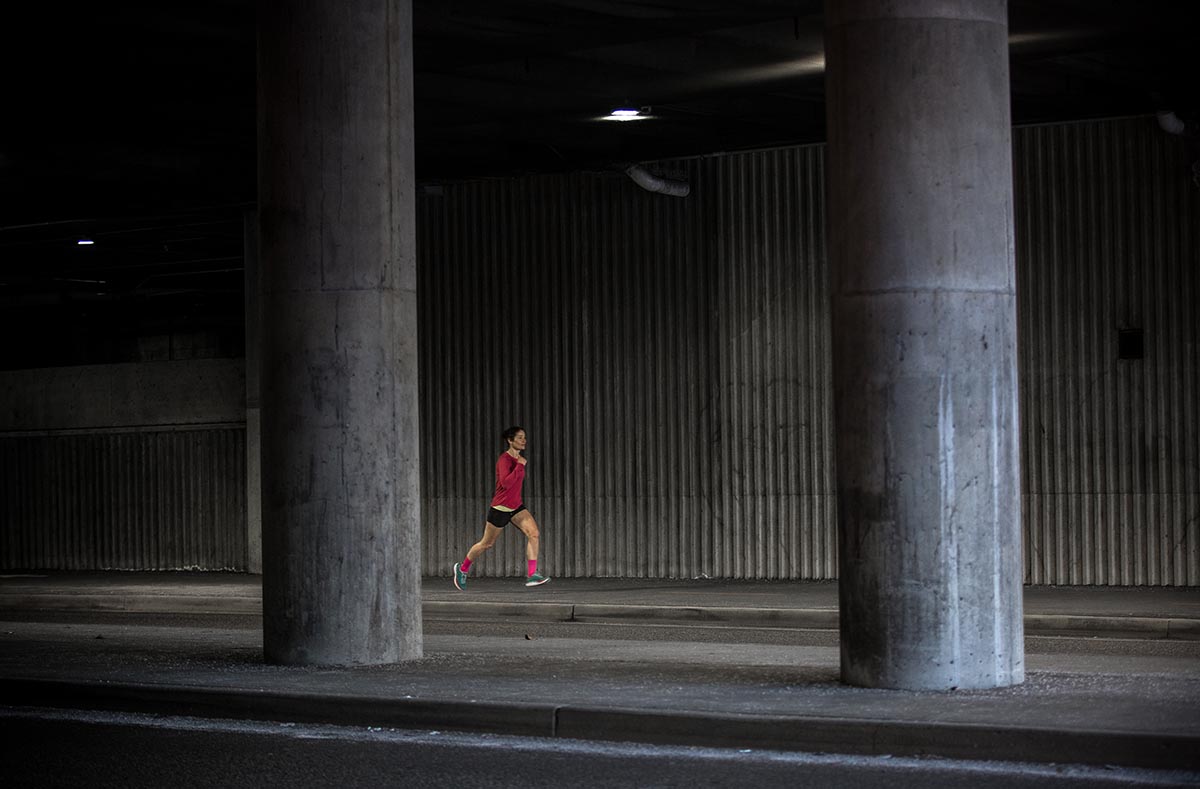 Cushioning and Stack Height
Cushioning is the hot subject in running shoes of late, with ultra-thin, barefoot models being overtaken by super thick and plush designs from brands like Hoka One One, Altra, and others. To determine the thickness of a given shoe, the key spec to track down is stack height: the measured height from where the foot sits inside the shoe to the ground at both the heel and forefoot. At the low end is a model like the Asics Gel-Cumulus 22 (23mm heel/13mm forefoot), while the Hoka One One Bondi 7 (33mm/29mm) is at the other extreme. Most running shoes land somewhere in between at approximately 20 to 30 millimeters at the heel.
How do you determine the ideal amount of cushioning? Simply put, there isn't a perfect answer, although personal preference, running style, and distance can point you in the right direction. Thin shoes typically are lighter, faster, and excel at short distances, although they can lead to foot soreness as the miles pound on. Going the plush route aids in shock absorption and comfort for longer races or recovery days, but you lose some of the energy in all that foam (shoes with a carbon plate like the max-cushioned yet speed-oriented Saucony Endorphin Pro are an exception to the rule). In the end, most runners will be happiest somewhere in the middle. Uber-popular designs like the Hoka One One Clifton 7 (29mm/24mm) and Saucony Kinvara 11 (28.5mm/24.5) are well-rounded options with plenty of protection and comfort for the daily training grind without compromising a peppy ride on races ranging from 5Ks to marathons.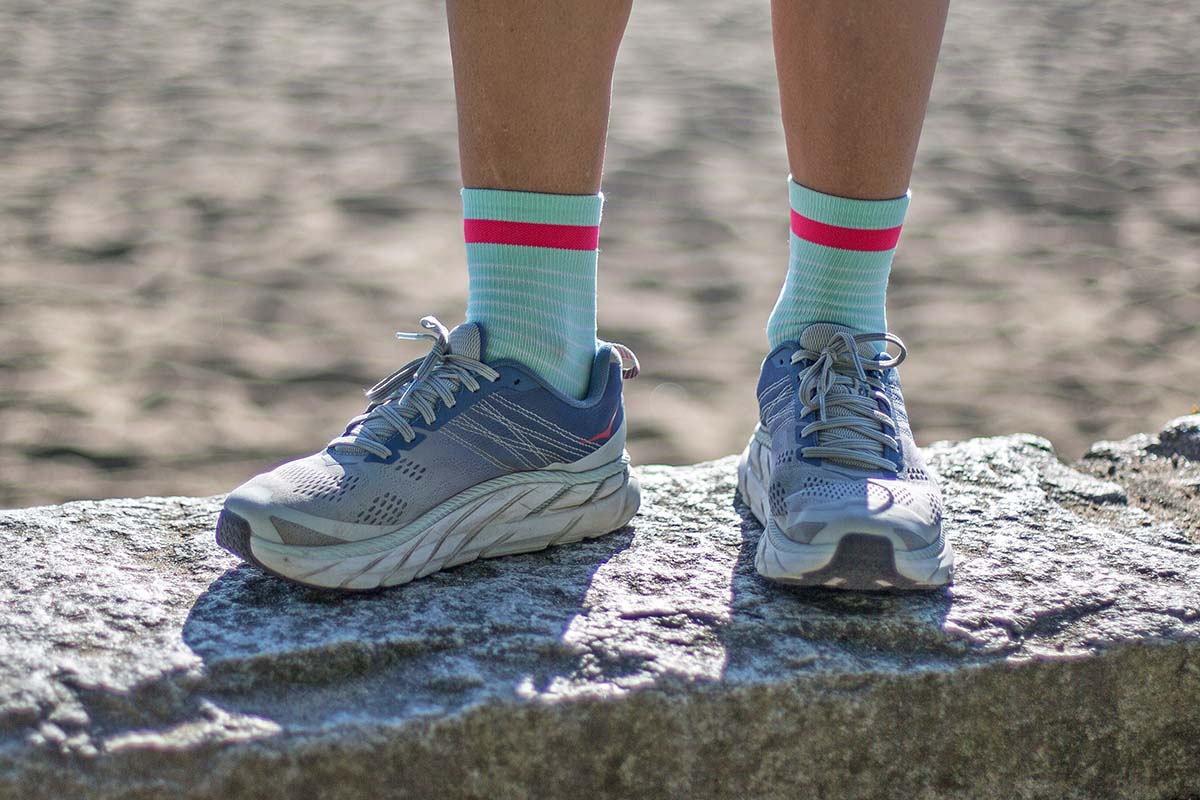 Heel-To-Toe Drop
Heel-to-toe drop describes the difference in shoe height from the heel to the toe. In theory, it's not the flashiest of specs, but the dramatic growth of low- and zero-drop shoes (designs that are close to or equally tall at the heel and toe) over the past decade have put it squarely on runners' radars. From our picks above, the running shoe market ranges from a 12-millimeter drop for a traditional design like the Brooks Adrenaline GTS 21 to low-drop options like the 4-millimeter Hoka One One Bondi 7 and zero-drop Altra Torin 4.5 Plush.
Our take on heel-to-toe drop is that if you've been comfortable with your traditional 8-millimeter drop shoes for years, there's likely very little reason to experiment with a pair of Altras. Injury prevention was one of the early calling cards of zero-drop models like Five Fingers, with the claim being it encouraged a "natural" stride that resulted in a midfoot strike. But numerous studies, including this one published in the American Journal of Sports Medicine, have failed to support it. That said, we know of plenty of people that have found the switch to a zero-drop style a revelation in running comfort (those runners commonly already have a midfoot or forefoot strike). And a final note: if you do plan to run in a low-drop or zero-drop shoe, it's best to slowly transition by keeping your mileage and frequency down to start. One conclusion from the aforementioned study was that dedicated runners that went from a traditional to low-drop shoe had a higher chance for injury.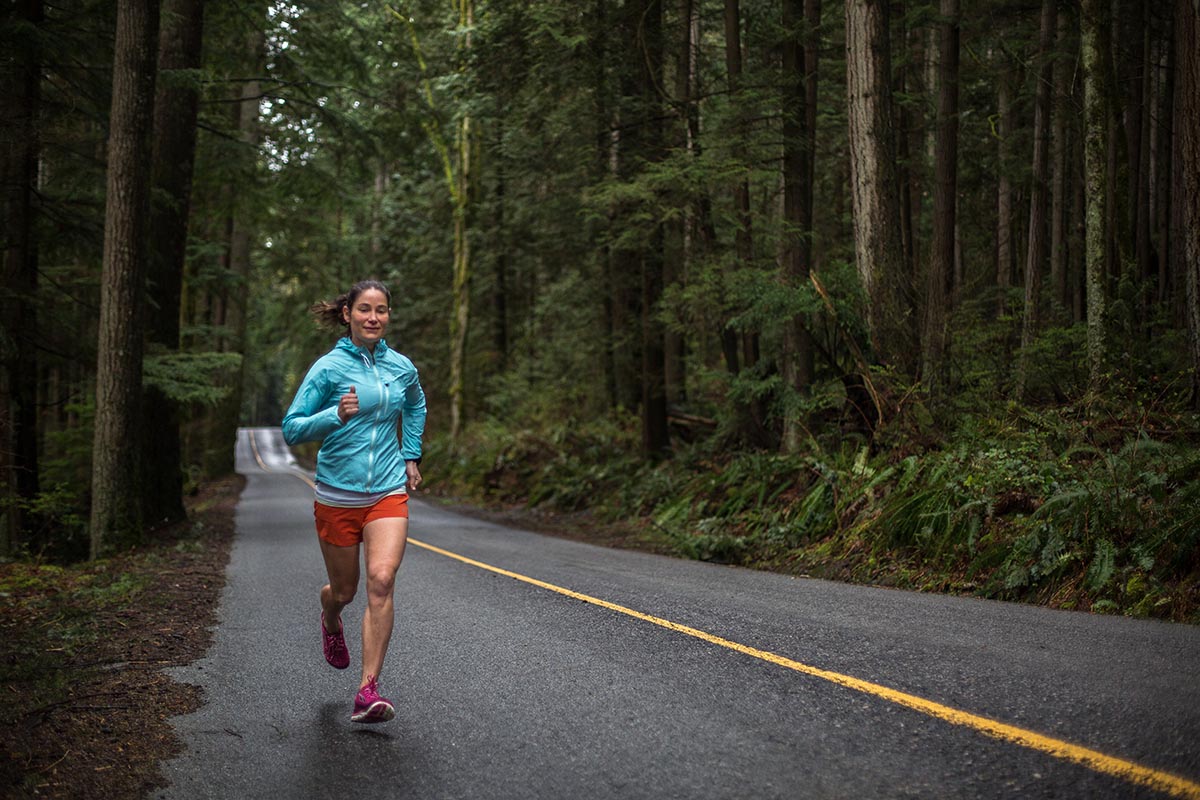 Running Gait: Pronation 
In order to find the best pair of shoes for you, it can be helpful to understand your running gait, which is largely determined by your style of pronation. Pronation describes the way in which your foot strikes the ground with each step, and can easily be determined by examining the wear patterns on a used pair of shoes or popping into your local running shoe store for a test. In general, there are three main styles of pronation: neutral pronation, overpronation, and supination.

Neutral Pronation
To start, neutral pronation means you go through the following cycle: your feet hit the ground and roll lightly inwards while the arch flattens (if you're a visual learner, we've found this chart from Asics helpful). This is considered a natural running and walking style as the inward rotation helps with shock absorption while keeping your body comfortably aligned. One helpful indicator that you have this type of gait is wear patterns on old shoes that are even across the forefoot and lightly worn on the outside heel. Most running shoes are made for neutral pronators (including the majority of shoes on our list—see the "support" column on the comparison table above), which means they provide no extra support on the inside of the foot.

Overpronation
Next up is overpronation, which is when the ankle rotates heavily inwards. Runners with this type of gait often (but not always) have flat feet and will see wear patterns along the insides of their shoes at both the heel and forefoot. Traditionally, overpronators were advised to purchase a stability/motion control shoe or invest in an aftermarket insole. The rationale behind this is that the extra support and structure encourages your feet to mimic neutral pronation, thereby reducing the risk of injury. However, if you're looking for conclusive, evidence-based research that this happens, you'll come up empty. It's true that many overpronating runners like the feel of a stability shoe, especially those that are fairly unobtrusive like the Brooks Adrenaline GTS and Saucony Guide. But it's equally important to understand there isn't a universal "perfect" gait, and over correcting with too much support also can be a potential recipe for injury.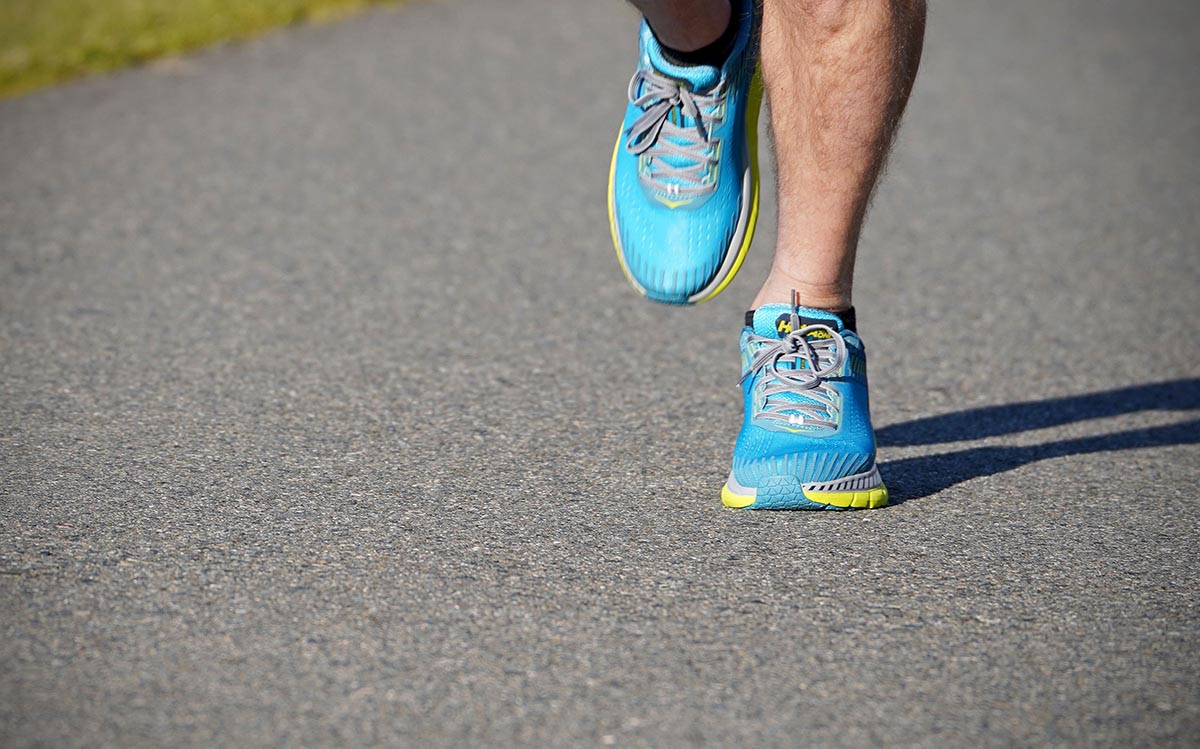 Supination (Underpronation)
Finally, supination or underpronation is when the ankle rotates outwards while running. This is the least common gait style, but characteristics include feet with high arches and old shoes showing wear along the outer edges of the soles at the front and back. Similar to overpronation, it's not a perfect science in finding an ideal shoe. That said, most runners with supination prefer a neutral style with a lot of flexibility. Shoes that fit the bill include the Asics Gel-Cumulus and Brooks Ghost.
 
Arch Support
As we mentioned above, the height of your arches is closely tied to pronation. There certainly are exceptions, but in general, those with normal-sized arches fall into the "neutral" pronation category, runners with flat feet or low arches have a tendency to overpronate, and high arches are associated with supination. 
Whether or not you should base any portion of your shoe buying decision on this information, however, is up for debate. On one hand, Asics provides specific shoe recommendations for those with flat/low, average, and high arches (with the caveat that "actual biomechanical needs vary from person to person"). On the other, the jury is still out on whether or not choosing shoes based on arch support reduces the risk of injury. Without solid evidence behind the benefits, it's best to think of it as a personal, comfort-based decision. Further, runners that have consistent challenges finding a suitable pair of shoes will be best off meeting with a podiatrist for recommendations on foot strengthening, shoe types, or orthotic inserts.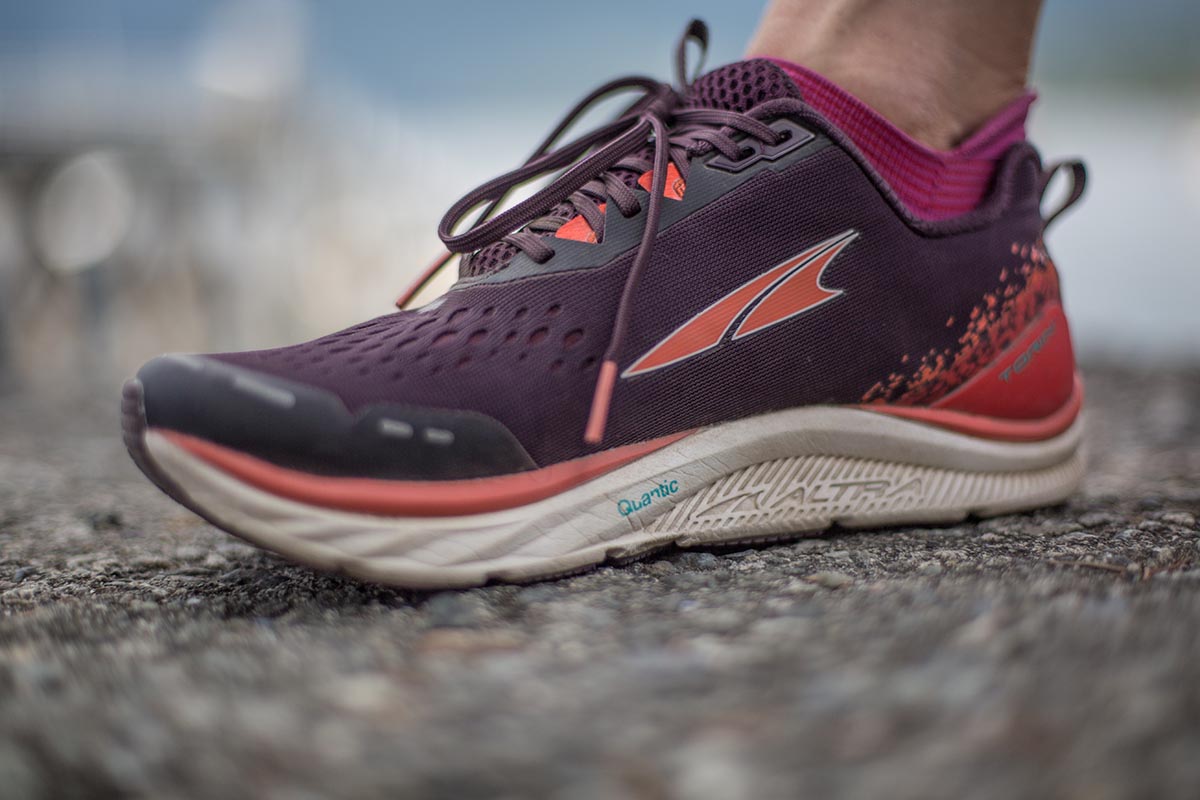 Neutral vs. Stability Shoes
When purchasing a running shoe—especially in-store—you'll likely be faced with the question of if you need a neutral or stability (or even motion control) shoe. In general, runners with a neutral gate (neutral pronation) or those who underpronate will want to reach for a neutral shoe (this is the core of the market), and those who overpronate will want a stability shoe. Motion control shoes provide the most support and are reserved for those with very flat feet or big overpronation issues (it's worth noting that strength training and/or hiring a running coach to work on gait may also be beneficial).
Neutral shoes are characterized by their flexible construction, some level of cushioning underfoot, and light weight. This wide-ranging category encompasses everything from ultralight race designs to heavier and cushier daily trainers, including a number of our top picks: the Asics Gel-Cumulus, Brooks Ghost, Nike Pegasus, and Hoka One One Clifton. Stability shoes, on the other hand, offer a step up in support compared with the neutral designs above. As such, their designs include some lateral stability—often in the form of a denser foam "post" along the inside of the shoe—to lightly correct a runner's gait. Stability shoes are common choices for those that find neutral shoes tippy and uncomfortable, and some of the top options include the Brooks Adrenaline GTS and Saucony Guide. Finally, motion control shoes have extra stability integrated into the upper and midsole and stiffened-up heels, which makes them among the heaviest and slowest on the market.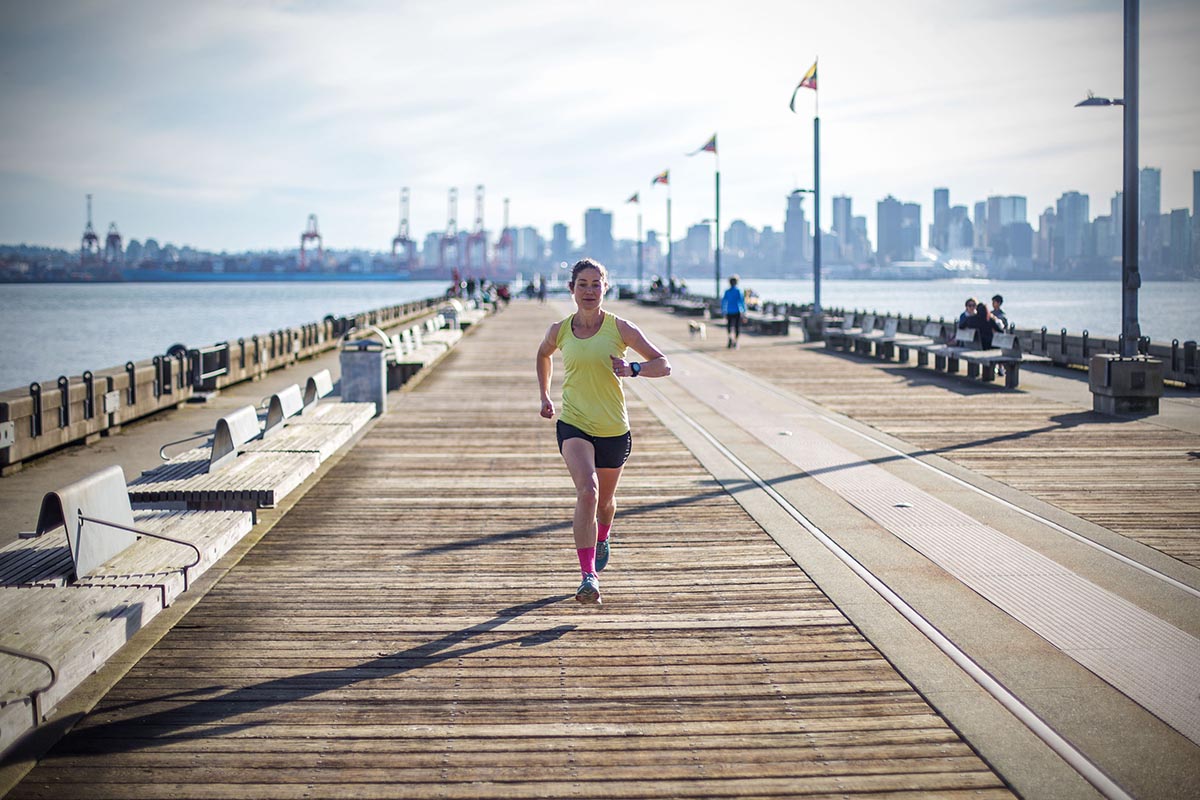 Running Shoe Weight
Weight is among the most publicized specs on a running shoe, and for good reason: a lighter shoe requires less effort to haul around on the go. As such, it's not surprising that the lightest shoes are designed for moving fast. Sketchers' GOrun Razor 3 Hyper tips the scales at only 12.8 ounces for the pair, and Brooks Hyperion Tempo is close behind at 14.6 ounces. The core of the market, including Hoka One One's Clifton (1 lb. 1.4 oz.) and Asics Gel-Cumulus 22 (1 lb. 2 oz.), come in a few ounces heavier due to an emphasis on longevity and comfort. Finally, the heaviest models include stability or motion control road shoes like Brooks' 1-pound-4.8-ounce Adrenaline GTS 21.
In choosing a shoe, it's always a good idea to have weight in mind, but it's equally important not to look at that number in complete isolation. Choosing the lightest models would put you in a pair of race flats, which compromise overall comfort, durability, and traction in the need for speed. Moreover, a lower weight doesn't guarantee that a shoe will be faster: the budget-friendly Reebok Forever Floatride Energy 2 weighs only 1 pound 1.6 ounces for the pair, but its cheaper build means it lacks the pop and energy return of a shoe like the 1-pound 4.2-ounce Brooks Ghost 13. In the end, it's best to use weight as one of many factors in determining your ideal pair of runners.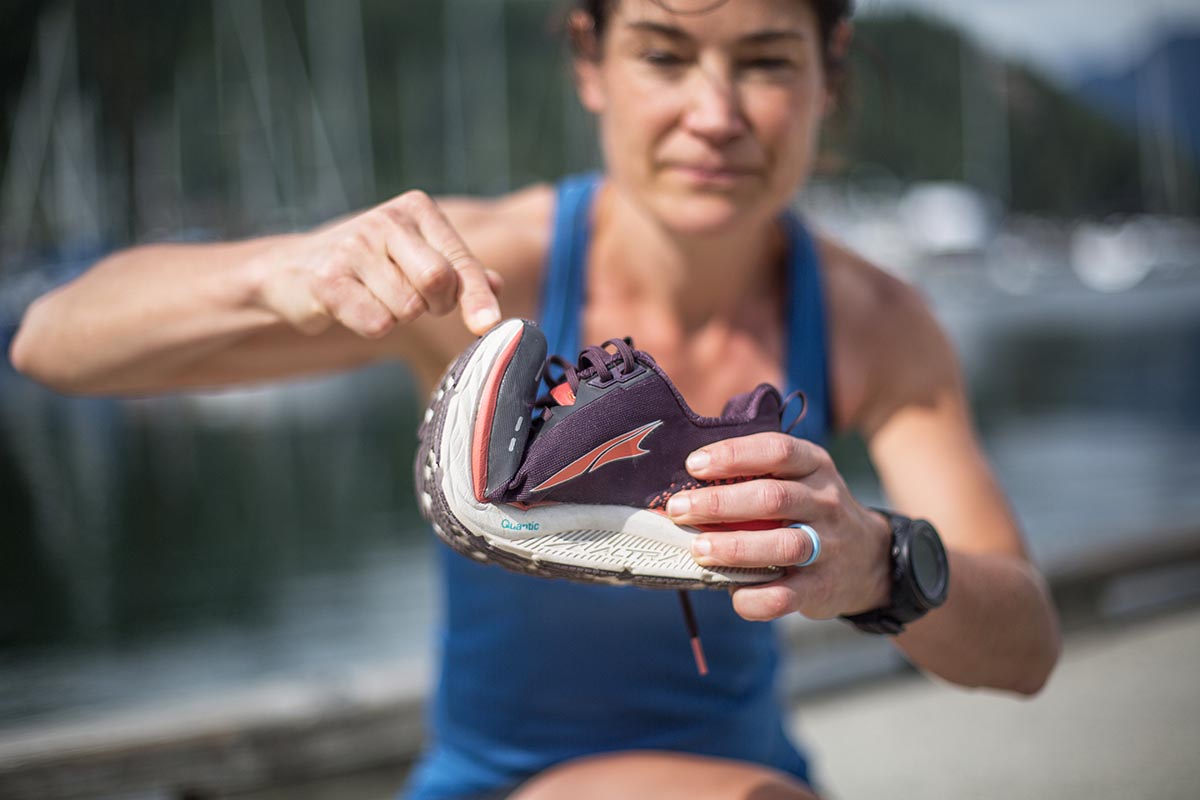 Important Components of a Running Shoe
Upper
A shoe's upper refers to the material(s) that wrap around the sides and top of your feet. Typically made out of a mesh or knit fabric, the goal is to balance flexibility with support and running comfort. We've found that quality uppers are fairly thin and have minimal overlays and seams to encourage breathability and trim weight. In addition, they're made with soft materials that hold your feet without feeling restrictive or abrasive. For a daily training shoe, you'll want to look for a more durable (read: thicker) upper, while speed-oriented shoes typically utilize more stripped-down designs.
In 2021, nearly every major brand offers running shoes with knit upper materials. Nike and Adidas are class leaders with extensive lineups that compare favorably to mesh designs in terms of weight, breathability, and durability (while exceeding them in comfort). Others fall a little short in the performance department: Altra's Torin, for example, is offered in both mesh and knit versions, but the knit model is a little heavier (about 2 oz. per pair) and runs quite a bit warmer. One thing all knit models share in common is a high price tag—for the aforementioned Altra, the knit version runs $20 more than the mesh model. And this is a matter of taste, but we think knit shoes tend to look cleaner and are a bit more stylish overall.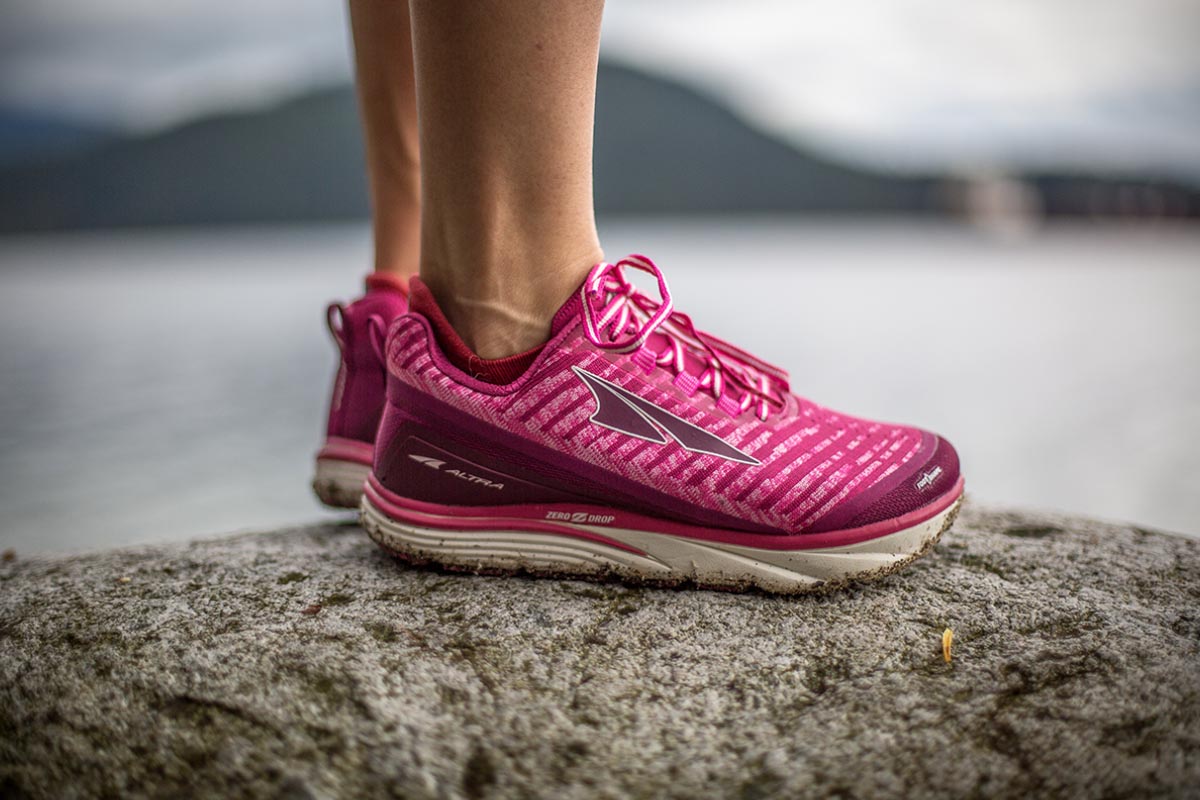 Midsole
As the name indicates, a midsole is sandwiched between the removable insole and outsole at the bottom. Largely comprised of foam (some include panels of TPU or even carbon fiber in the case of the Saucony Endorphin Pro), the midsole plays a significant role in a shoe's shock absorption, energy return, and all-around comfort. As such, it's one of the flashiest and techiest parts of the shoe, featuring proprietary foams with names like "React," "Fresh," and "Boost." Designs vary widely based on thickness and level of cushioning and intended use (race or speed-oriented shoes are firmer, while trainers and long-distance shoes are often softer). Midsoles on daily use runners in particular prioritize durability, with resilient foam that quickly bounces back and resists packing out. It's a good idea to read up on a shoe's midsole style to make sure it's a good match to your running needs.

Outsole and Traction
The final piece is the sole or outsole of the shoe. Designs fall into two general categories: blown or carbon rubber. Starting with blown rubber, this is the lighter alternative that uses an air injection process to cut weight and retain a lot of flexibility and bounciness underfoot. Downsides are that the material isn't very durable and doesn't provide a lot of traction, especially in the wet. Because of this, blown rubber is commonly used around the forefoot and midfoot and rarely takes up the entirety of the exposed outsole. Carbon rubber is heavier and more rigid, but strategically placed panels of it boost longevity and grip in a variety of conditions.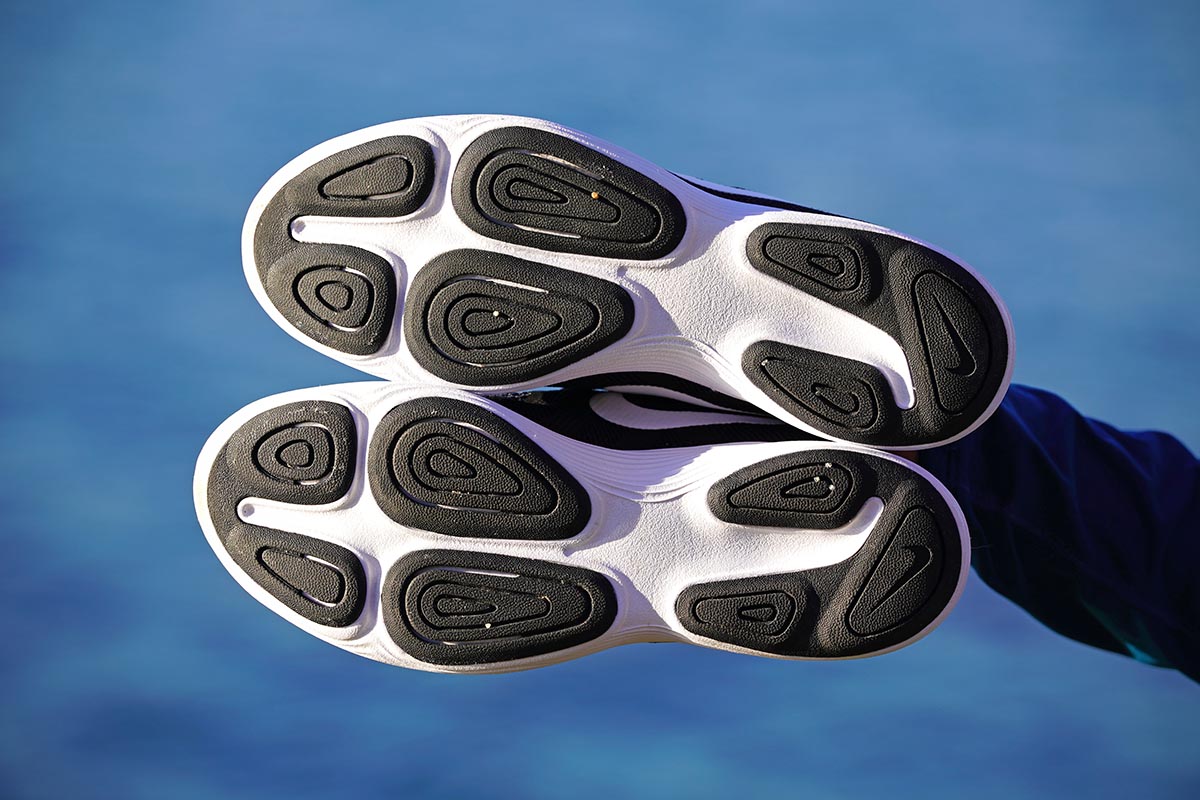 The amount of traction a given shoe provides is one of the top considerations for trail runners, but it falls lower down the priority list for road use. That's not to say that traction can't come into play in certain situations on pavement. Some lightweight road shoes have overly simplified outsoles with too much blown rubber and exposed midsole foam, making them sketchy when running on wet surfaces or even when crossing painted lines on roads and crosswalks (including Saucony's Kinvara 11 and Hoka One One's Rincon 2). On the other hand, Hoka One One's Challenger ATR 6 balances road and dirt needs with a combination of 4-millimeter lugs under the heel and forefoot and max-cushioned midsole that is designed to absorb the impact of running on pavement.

Fit and Sizing
Nailing down fit and sizing is one of the more challenging parts of an online shoe search. There are, however, some fit-related generalizations that can be made about certain brands. Altra and Topo Athletic shoes consistently have a wide toe box and fairly generous midfoot, while Nikes are known to run pretty narrow throughout, which can be an issue for those with high-volume feet. Hoka, Brooks, Mizuno, Saucony, and Asics often fall in the middle. Of course, there are variances within a brand based on the model type—performance-oriented shoes often have a snugger, more streamlined cut, for example—which is why we call out our experiences with fit as often as possible in the product descriptions above.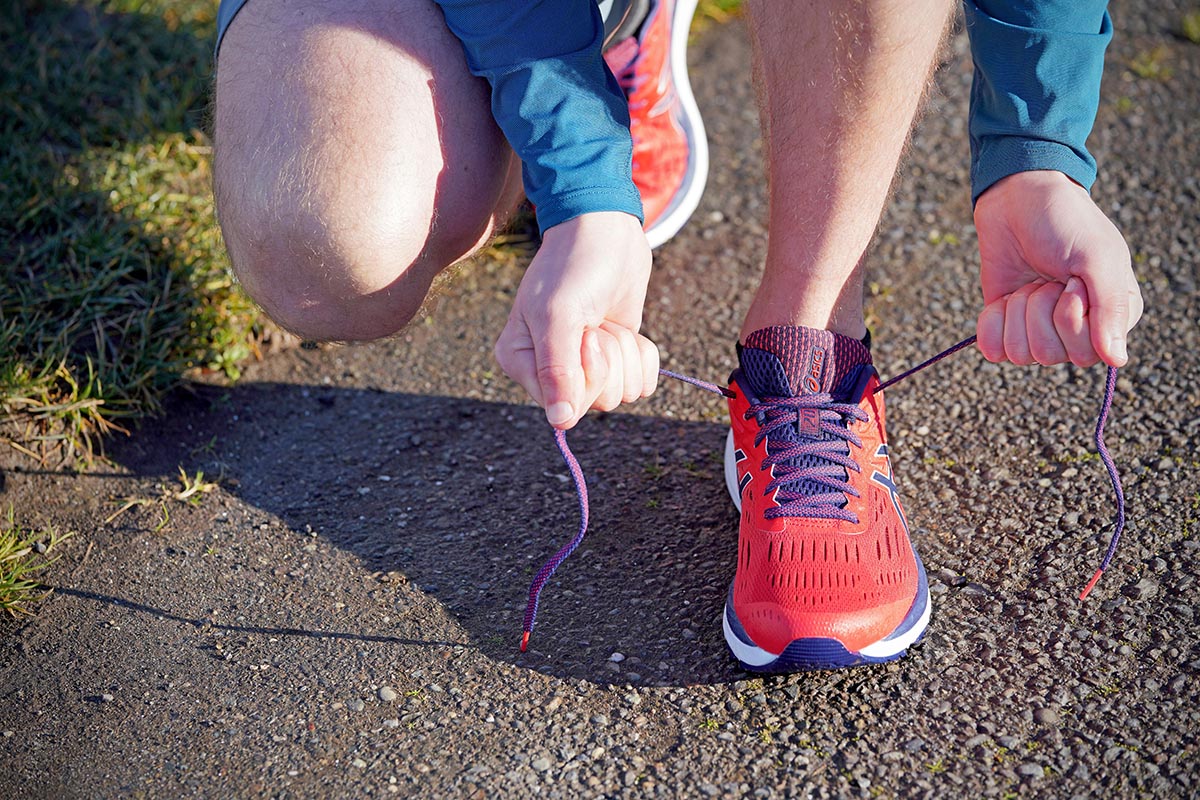 One positive note in regard to sizing is that many models of running shoes—and road runners in particular—are made in an expansive range of lengths and widths. Take the women's version of the popular Brooks Ghost 13, which is offered in sizes from 5 to 13 and a total of three widths (narrow, average, and wide). Further, some running brands have invested heavily in advanced online tools for finding your ideal pair. One of our favorites is the Brooks Shoe Finder, which asks detailed questions about injury history, training goals, flexibility, and walking gait to provide specific shoe recommendations. 
 
Breathability
Running is a year-round activity, but the enthusiasm for getting out certainly ticks up in the warmer months. As such, manufacturers put a premium on temperature regulation on hot days. Far and away, the most significant factor for a shoe's breathability is how well its upper materials release hot air and sweat. Logically, a thinner and more porous upper performs best in the heat, while a thicker and more substantial material will run warm but help keep you protected on cold days. Overall, most of the shoes reviewed above offer plenty of breathability, although one exception is the thick knit upper on Altra's Torin Plush that ran quite warm.
 
Durability: How Long Should Running Shoes Last?
One of the age-old running shoe questions is when to retire your beloved pair of trainers. And while there are a range of considerations including your body weight, stride (heel strikers put more stress on the shoe), and terrain (pavement usually wears shoes down faster than dirt trails), there are some key guidelines to follow. To start, the loosely agreed upon total mileage for when the midsole and cushioning of a quality running shoe should break down is in the 300 to 500 range. The factors mentioned above can swing that number to either end of the spectrum, and some minimalist racing flats have even shorter lifespans. Other indicators that it's time to go shoe shopping are if you start developing new aches and pains in the knees, ankles, or feet, or the shoe's outsole is wearing down.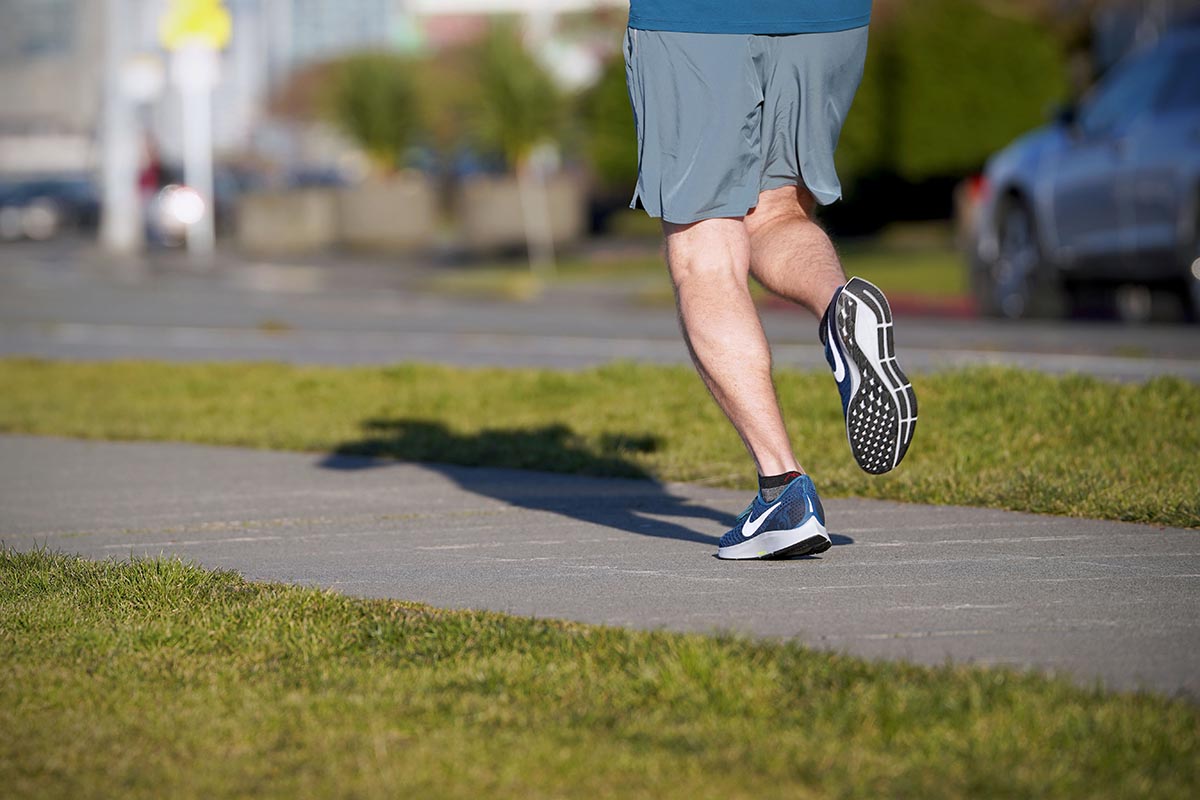 Saving Money with Older Models
The shoes listed above are the most recent editions (at the time of publishing) that are widely available through various online retailers and local brick and mortar shops. But rapid turnover in the running shoe market means that you can sometimes save money by purchasing a prior-generation shoe. Take the popular Asics Gel-Cumulus 22, which sells for $120. Currently, you can pick up the Gel-Cumulus 20 for under $80 in a range of sizes and colors on Amazon. The same often goes for your local running store, if you ask (we always ask if the past-generation model is available, and it often is).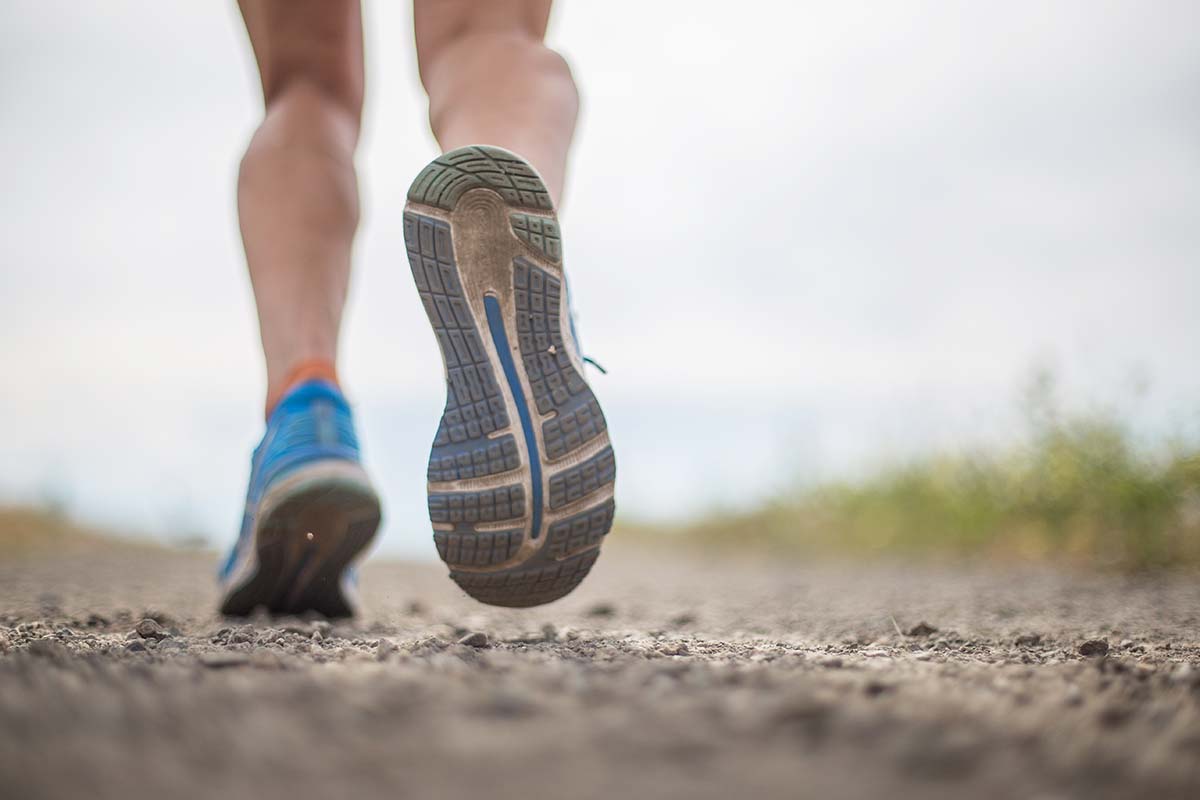 If you do decide to go this route, you'll need to be mindful of any potential tweaks to the design between generations. Many changes are minor, while others can have a big impact on fit and performance such as widening the toe box or wholesale redesigns of the upper and foam. When it comes to running shoe updates, keep in mind that newer isn't always better. Finally, it's important to understand that long-term availability is unpredictable with discontinued styles, so if you love a specific model, it's a good idea to stock up with a few pairs while you can.
 
Road vs. Trail Running Shoes 
Despite their obvious similarities, road running and trail running are two vastly different disciplines that require their own unique set of gear (namely, shoes). Road running shoes are generally lighter and more streamlined, emphasizing speed and responsiveness. On the other hand, trail running shoes have beefed-up materials, including more durable and protective uppers, increased midsole support (read: stiffer builds), and high-traction rubber that extends the length of the sole. Using a road running shoe on technical trail will result in ripped uppers and blown-out soles (trust us, we've been there), while a trail running shoe will likely feel uncomfortable and overbuilt on pavement.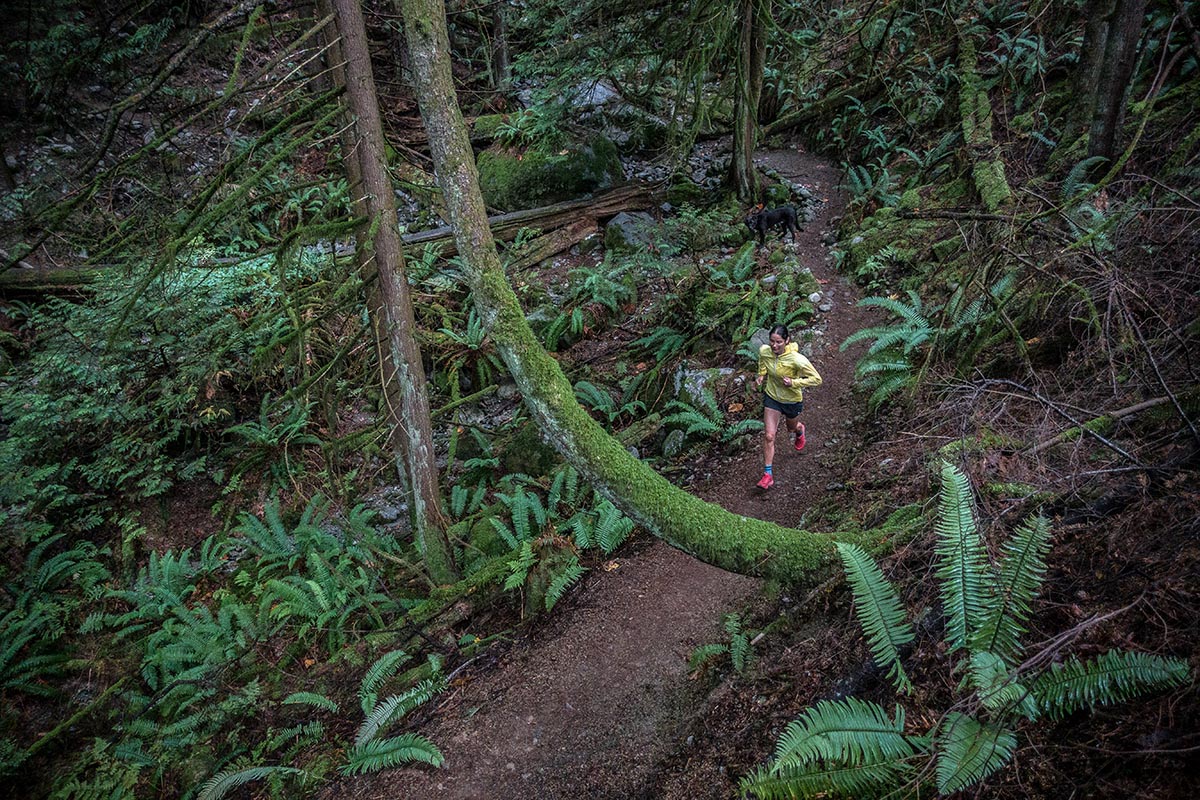 There are a few hybrid models that toe the line between the two worlds, including the Hoka One One Challenger ATR 6 and Topo Athletic MT-3. But keep in mind that opting for such a versatile shoe will mean compromises on both ends of the spectrum (there unfortunately isn't a perfect shoe for all conditions and types of terrain). For a breakdown of our top picks for off-road exploration, check out our article on the best trail running shoes.
Back to Our Top Running Shoe Picks  Back to Our Running Shoe Comparison Table
Read More From Switchback Travel