We meander through old growth, gaining vert slowly at first, then with haste. The forest is still dozing, but humidity never sleeps, quickly soaking our faces and forcing a trailside pause to de-layer. Wordlessly, we begin again and settle into a slow jog, four small beams of light moving through the night.
The loam smells of anticipation.
I've trained myself to know the signs: the trees going thinner and more spindly, the increasingly rocky trail, the moment that dawn and elevation intersect, always hand-in-hand, to usher in the light of day. The air turns from thick to fresh, and the first views of the alpine appear. I paint a line on the natural tapestry: across the talus and under the cliff band to the toe of the snow, zig-zagging between crevasses before rising on a white finger to an almost imperceptible notch, then pausing to linger. Once there, we'll gaze upon the next mountainscape and be artists all over again.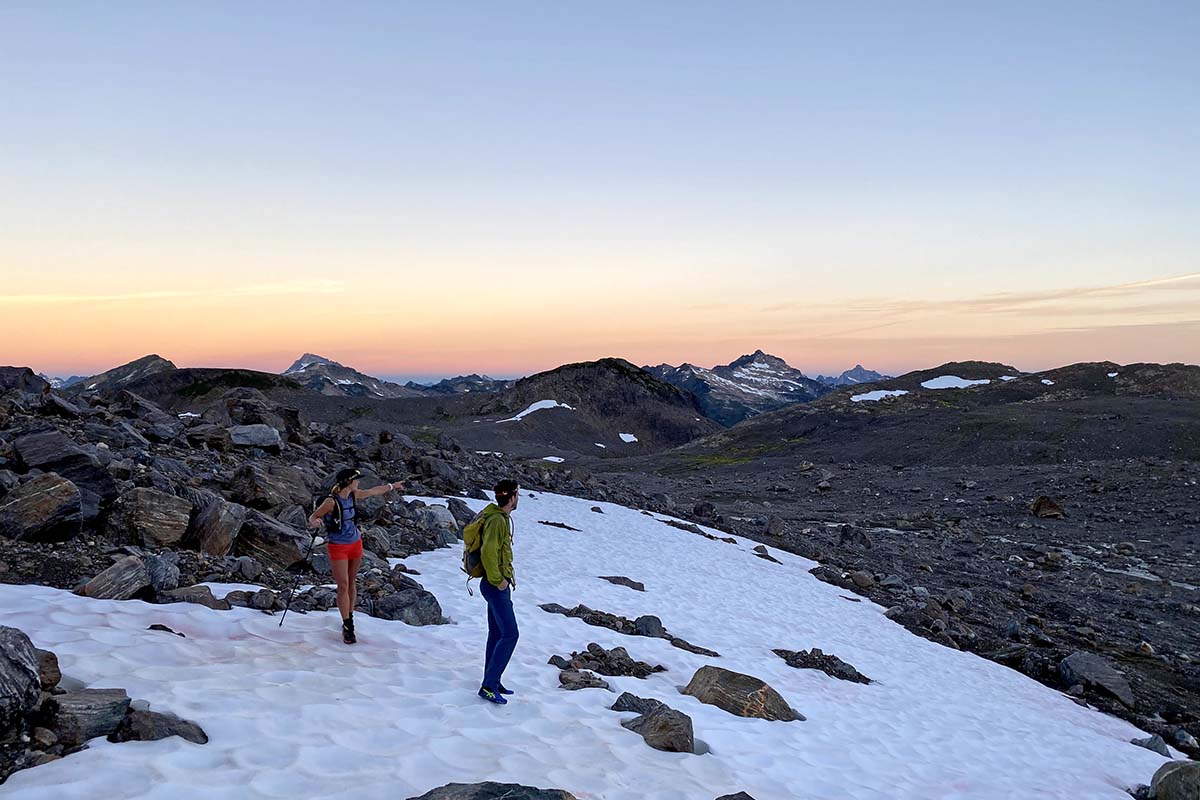 Mountain Running: A Definition
Mountain running can at times be a misnomer. "Mountain" is a broad term that can take a lot of forms, from gentle Colorado Fourteeners, dreamy French-Alp singletrack, and sub-alpine hills in the Southeast to the world's highest, most remote peaks. And as I've learned from my ultra running friends, "running" is also a broad term, referring at once to sprinting, jogging, shuffling, speed walking, slow walking, glissading, boot skiing, scrambling, and—at times—even crawling. However you slice it, I'd say that if you're moving quickly in beautiful terrain, you're doing something right.
As a runner and a climber, I've become most at home in the high country of Washington's northern Cascades. Trails are sparse, so most travel is cross-country. In this terrain, I can use all the tools in my tool box, piecing together routes that include everything from running to climbing and glacier travel. Over the years, I've carefully dialed in my kit, paring it down to essentials and dropping ounces in the process. And here it is: my personal gear recommendations for mountain running in glaciated terrain. Depending on your route, you might be able to lighten your load by leaving some gear behind.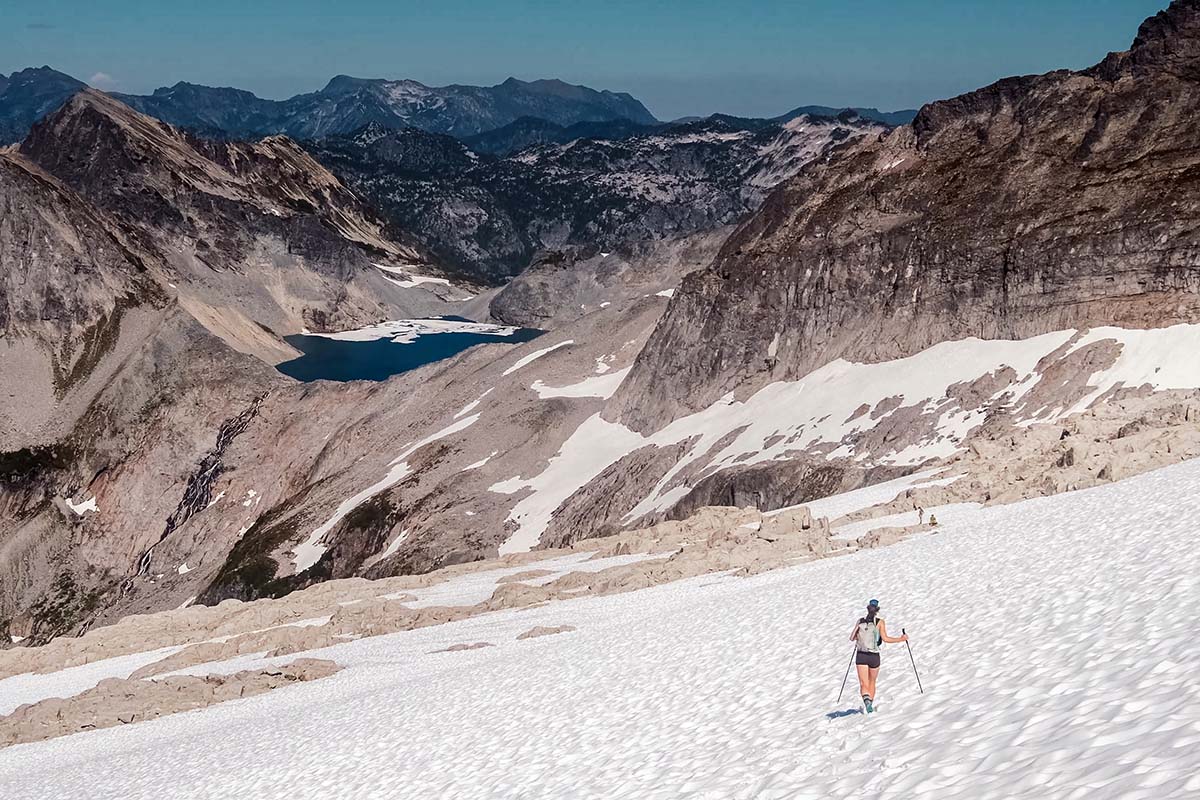 Jenny's Mountain Running Gear Picks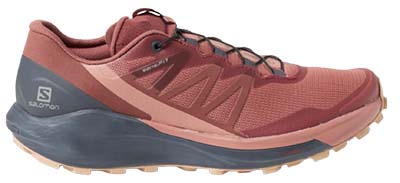 The Salomon Sense Ride 4 has become my shoe of choice for mountain running thanks to it's all-around design. With moderate cushioning, it's comfortable for miles of easy trail while still being stiff and responsive enough for technical terrain such as talus and snow. The sole provides great traction on rock (I've climbed up to 5.6 in the Sense Ride), and the wide toe box allows ample room for my feet to swell throughout an 18-hour day. The shoe also accommodates the Petzl Leopard crampon (below) quite nicely, although every pair I've owned has formed holes in the mesh upper where the crampon strap sits tight. The Sense Ride works well for me (and many friends), but other trail running shoes that are popular among the mountain crowd include the Dynafit Ultra 100 and La Sportiva Bushido or Ultra Raptor.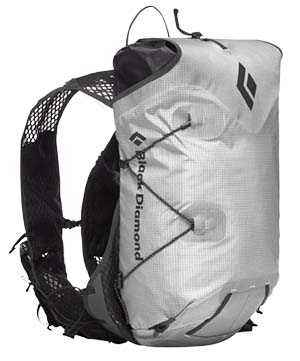 Ah, the Black Diamond Distance 15: the mountain running vest/pack to rule them all! This pack feels like Hermione's bag in Harry Potter and the Deathly Hallows—from the outside, it might look similar to a running vest, but the laundry list of what fits inside is impressive (including everything on this list). The front pockets hold my sunscreen, sunglasses, phone, and day's supply of Sour Patch Kids (what more could you need?). But perhaps my favorite component is the hidden trekking pole compartments, which I've learned to both load and unload without taking the pack off. And despite the Distance's unisex build, I've found the sternum and side adjustments to be fully sufficient for dialing in fit. In terms of high-capacity running packs, Ultimate Direction also makes a 20-liter FKT vest and their Fastpack (and FastpackHer) in 20, 30, and 40-liter versions.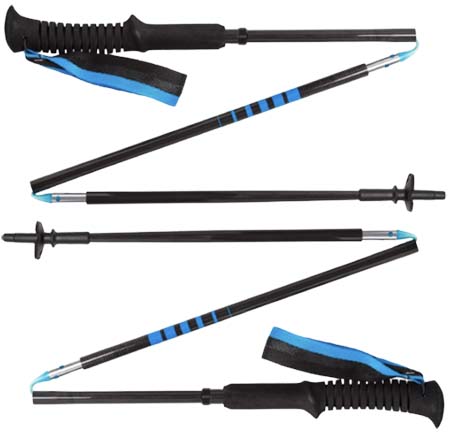 At just 10.5 ounces for the pair (120cm) and 16 inches long when collapsed, the Black Diamond Distance Carbon Z are one of the most minimalist trekking poles on the market. I find them super easy to deploy and collapse, and they're reasonably durable despite their carbon build (one exception: I sat on my pole once while approaching a climb in Patagonia and snapped it in half). I really like poles for stability on snow and to preserve my legs both on the uphill and downhill, but some runners prefer to go without or bring just one to keep a hand free for eating and navigation. Leki and Dynafit also make great, lightweight trail running poles that collapse down into small packages.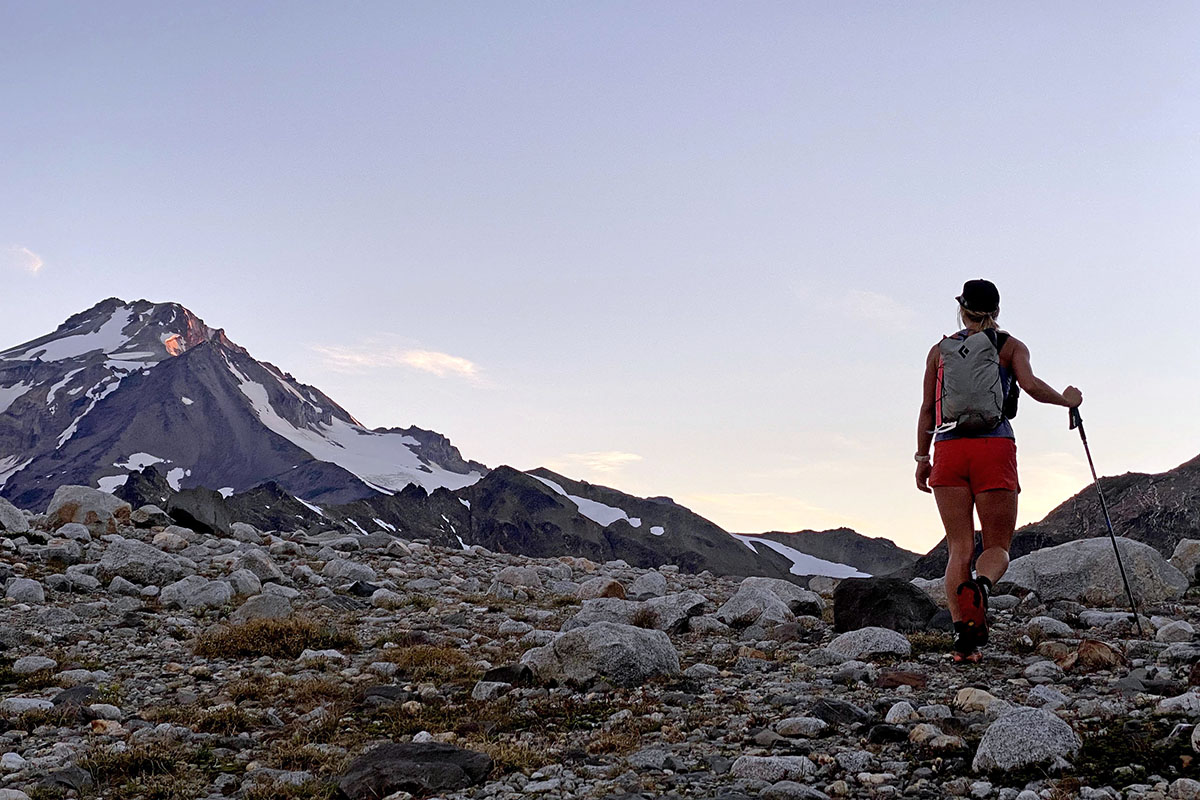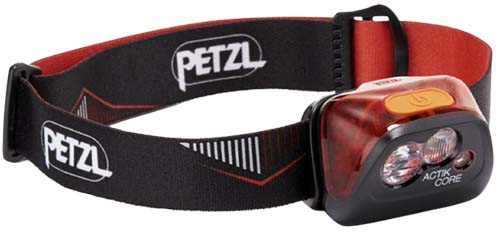 There are a lot of headlamps that can get the job done for runners, but my personal favorite has become the Petzl Actik Core. I like the Actik for its combination of low weight, long life, USB-rechargeable battery (it can also run on three AAAs), and more-than-ample 450-lumen light. There are a lot of more powerful headlamps available, but they're overkill for most runners—and remember that using your headlamp on high will quickly drain the battery. Other headlamps I've tested include the BioLite 330 (quick summary: battery life was so short I had to use my phone's flashlight at the end of the day) and the Petzl Iko Core (uncomfortable but streamlined and bright). This is one category where one model doesn't particularly stand out, but whatever you choose, make sure it's reasonably light, sits securely and comfortably on your head, and has a long-lasting battery.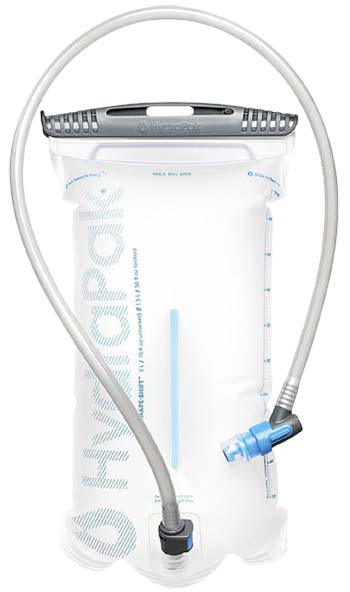 Some runners love to carry a couple of soft flasks in the chest compartments of their vest, but for long missions—especially in the high country where flowing water might be sparse—I prefer to have at least 2 liters of carrying capacity. Hydrapak's Shape-Shift has been one of my go-to reservoirs, with an easy-to-clean interior and on/off valve. I don't use the shape-shift feature—which allows you to tailor the size of the reservoir to keep the weight along the whole of your back rather than drooping at the base—but I can definitely see the benefit. Regardless of what model you decide on, look for a lightweight design (some bladders can be overbuilt) and a valve that you can shut off—there's nothing worse than losing your water supply with an ill-placed valve.

Perhaps no water filter is more used in the trail running world than the Katadyn BeFree. At just 2.3 ounces for the filter and 1-liter soft flask, it's a really lightweight system and super easy to use. You can pull the BeFree out at water sources to fill your bladder or go light and run with it as a nice handheld. While the Katadyn seems to be the unanimous choice for most runners, I've also had a lot of success with the Platypus QuickDraw, although it's a bit heavier. Salomon also makes a water filter that you can insert into their soft flasks, which is a cool solution, but you'll have to make sure it fits your bottles' threads.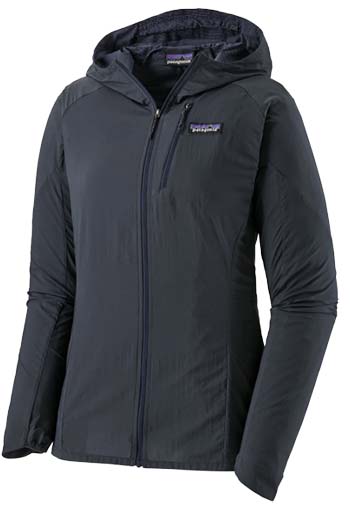 Every runner needs wind protection, and my favorite for mountain running is the Patagonia Houdini Air. It's lightweight at just 3.6 ounces for the women's version, stuffs down incredibly small (into its own pocket if you need, although I only use that feature when I want to hang it from my harness), and is more breathable than most 100-percent- nylon wind shirts (the added dose of double-weave polyester helps). In the majority of summer conditions, I find that a windbreaker jacket provides ample isolation from the elements—especially when I'm continuously moving—and is a much lighter and more streamlined solution than a baselayer or fleece. It can also be a good idea to bring along a pair of wind pants, which can provide game-changing protection on windy ridge lines or if the day doesn't quite go according to plan.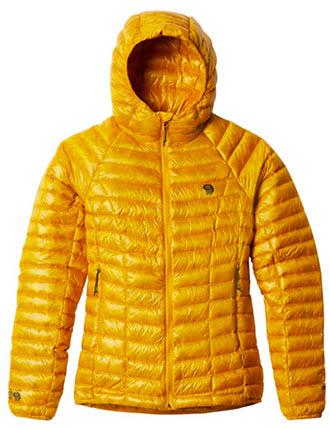 Most of the time, I never wear a down jacket during a mountain run. But at just 6.2 ounces, it's always worth bringing the Mountain Hardwear Ghost Whisperer UL along, whether as an emergency layer or if I anticipate particularly cold summit temperatures. This jacket is incredibly warm for its weight and packs down very small, making it a better option than a softshell or fleece midlayer. The downside is the lack of durability (the 5D fabric almost shudders in the mere presence of rock), but in my opinion, holes add character and memories (plus, they can be easily fixed). If I anticipate wet weather, I'll leave the down at home and bring along the synthetic Patagonia MicroPuff (8 oz.) instead.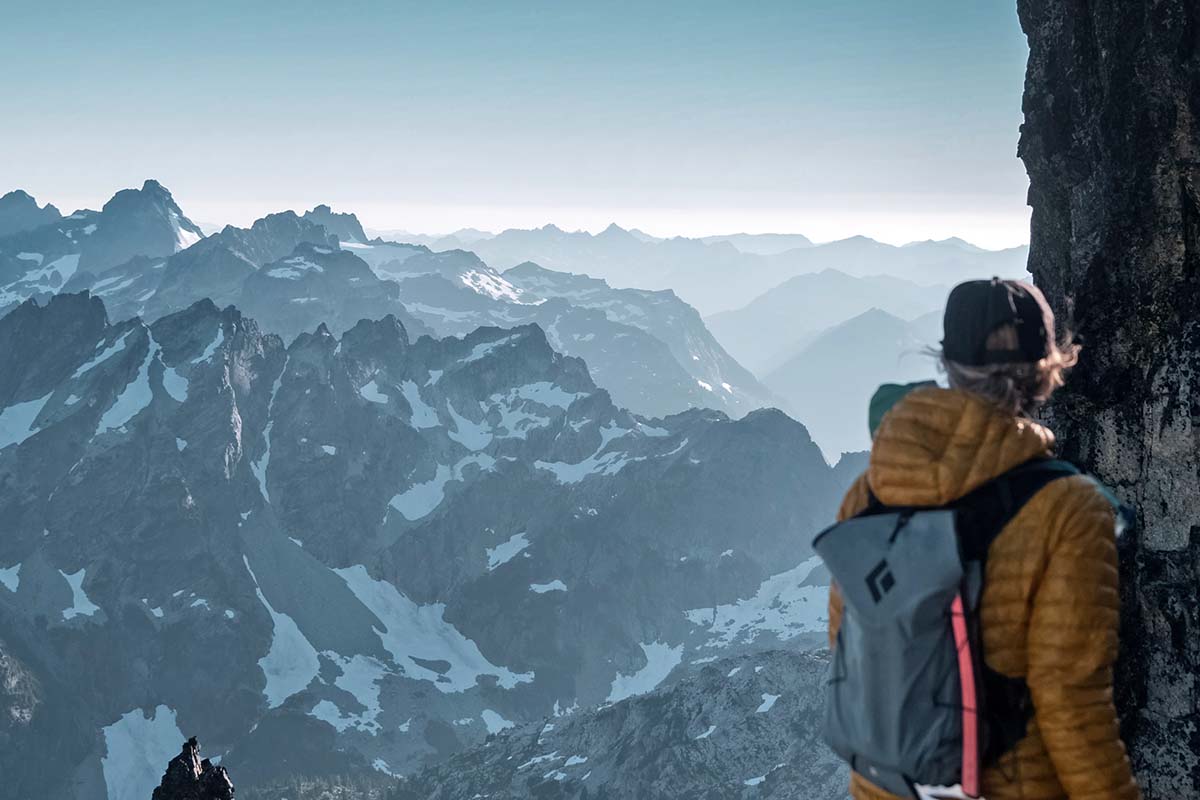 Up until recently, I've been fairly indifferent about sunglasses, cycling through a pair of Goodr glasses about once a season (or until I lost or dropped them). Then a friend introduced me to Ombraz. By replacing the sidearms with cord, Ombraz eliminates sunglasses' most common failure point and simultaneously provides a great way to keep them secure on your head at all times. For outdoor pursuits like running and climbing, it really doesn't get much better.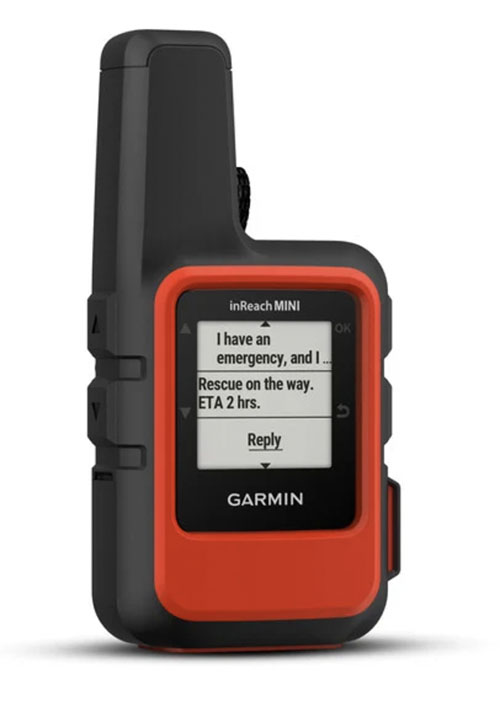 When traveling in remote mountain terrain, it's become fairly common practice for at least one member of a party to carry a satellite messenger. The Garmin inReach Mini is the standard choice for most: it's small and lightweight, pairs with a smartphone for easy messaging (or functions as a standalone device), and offers a speedy connection with the Iridium network. I've also tested the Somewear Global Hotspot, which is slightly heavier but also reliable, super easy to use, and offers more affordable subscription plans.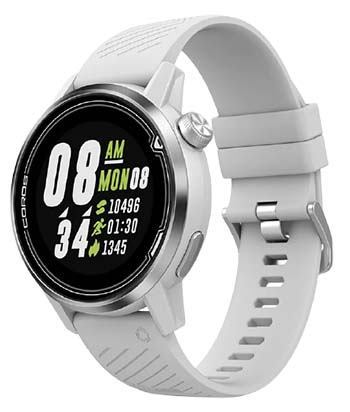 There are a lot of great running watches, but my favorite model to date is the Coros Apex. I'd confidently recommend the Apex as the best value for mountain runners: for only $300, you get a barometric altimeter and compass, which give you top-notch accuracy, in addition to a really impressive battery life. As a female, I also love that the Apex comes in a 42-millimeter size (in addition to a 46mm version). I use my watch to track my route and give me real-time mileage and vert data throughout the day, but I use the Gaia app on my smartphone for navigation. If you want to use your watch for navigation, consider checking out the Garmin Fenix 6 Pro or Forerunner 945.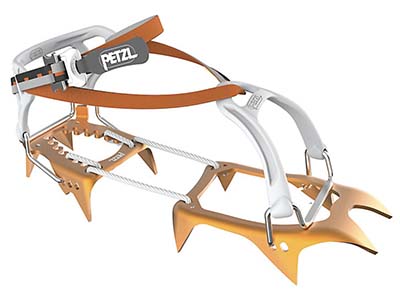 Strapping an aluminum crampon on a pair of running shoes is never a recipe for total success, but the Petzl Leopard FL is the best solution I've found. This crampon is ridiculously light at 13.5 ounces, packs up small, and has numerous, tool-free adjustment points to fit almost any running shoe. We recommend getting a good fit while you're still at home (do this with your shoe on and the sole flat) as it can be a time-consuming process. And you might want to cut the cords short too, as they're designed to be long enough to fit over a bulky mountaineering boot or ski boot.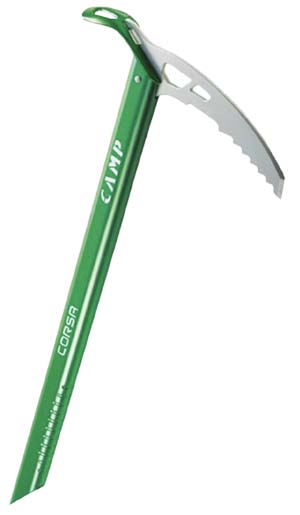 One of the highlights of going to the mountains is encountering the unknown, and—in the case of steep snow—it's nice to have the tools to handle whatever you might encounter. Along with crampons, an ice axe can turn perilous climbs or traverses into casual travel. Camp's Corsa is the lightest ice axe on the market, and I like to minimize weight even more with the short 50-centimeter version (you don't need a long shaft for self-arresting). If you anticipate particularly hard snow or even ice, it might be a good idea to opt for Petzl's Ride instead, which swaps out the Corsa's aluminum head for steel.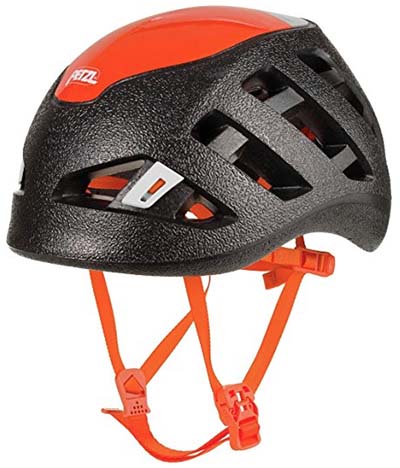 I know it's not really a runner thing to do, but if you're traveling through zones with rockfall hazards or using sharp tools (crampons and an ice axe) to cross snow, it's a good idea to wear a climbing helmet. Like the Leopard crampons and BeFree filter above, the Petzl Sirocco is a no-brainer choice for most ultralight enthusiasts. No other helmet comes close to matching the low weight of the Sirocco, and it also features a more streamlined size than most—I can usually find room for it at the top of my Black Diamond Distance pack. In addition to its minimalist specs, the Sirocco is also an incredibly durable helmet, built almost exclusively with EPP foam (which doesn't shatter under impact unlike some other varieties).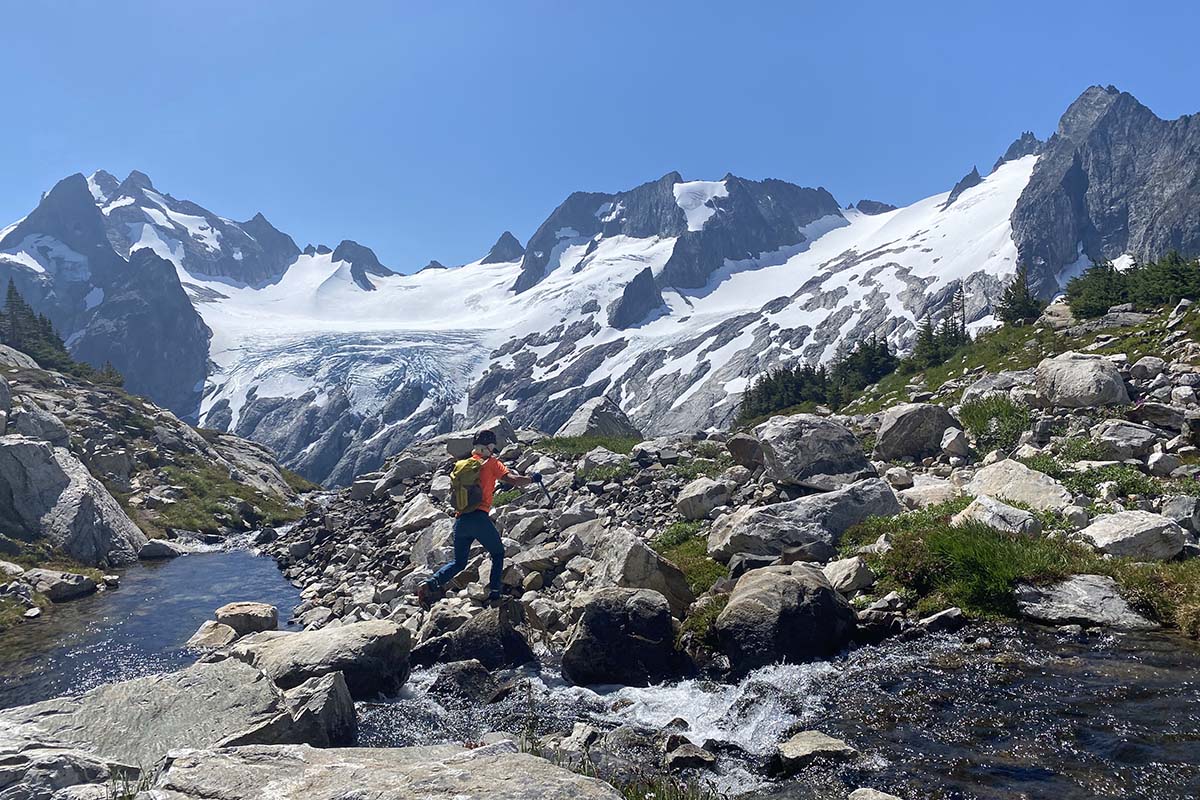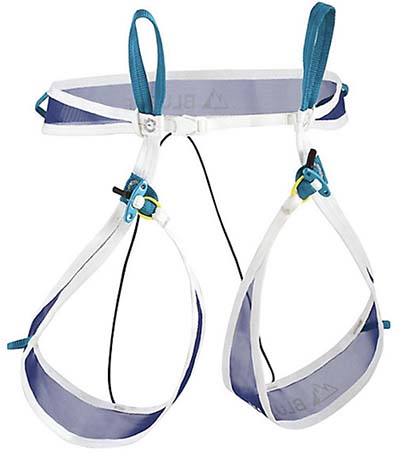 If the high route includes glacier travel, rappels, or technical rock climbing, I'll bring along the Blue Ice Choucas Light harness. At just 3.1 ounces for the size medium, this is the lightest harness on my radar, which is exactly what most "runners" need. It does have a few limitations: the "Light" version only has one small gear loop (the standard Choucas has more racking options but tacks on about 2 oz.), and the lack of leg loop adjustment means you might need to size up (I had to go with a men's medium to accommodate my meaty runner's thighs). But nothing beats the packability of this thing—it scrunches up the size of a Clif Bar and slides into a corner of my pack.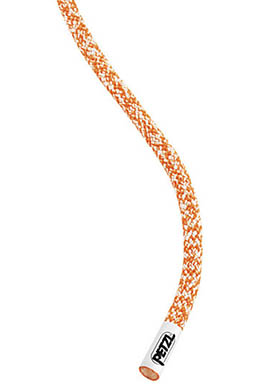 If I'm bringing a harness, chances are I'm bringing a rope as well. For short rappels or glacier travel, the 30-meter Petzl Rad Line is an incredibly lightweight option at just 1 pound 7.2 ounces. If the route involves a long rappel typically requiring a 60-meter rope, both my partner and I will bring 30-meter Rad Lines—this is a great way to split up weight rather than trying to stuff a 60-meter rope in someone's running vest. Keep in mind that the Rad Line is not a dynamic or single rope, meaning it's absolutely not built for lead climbing.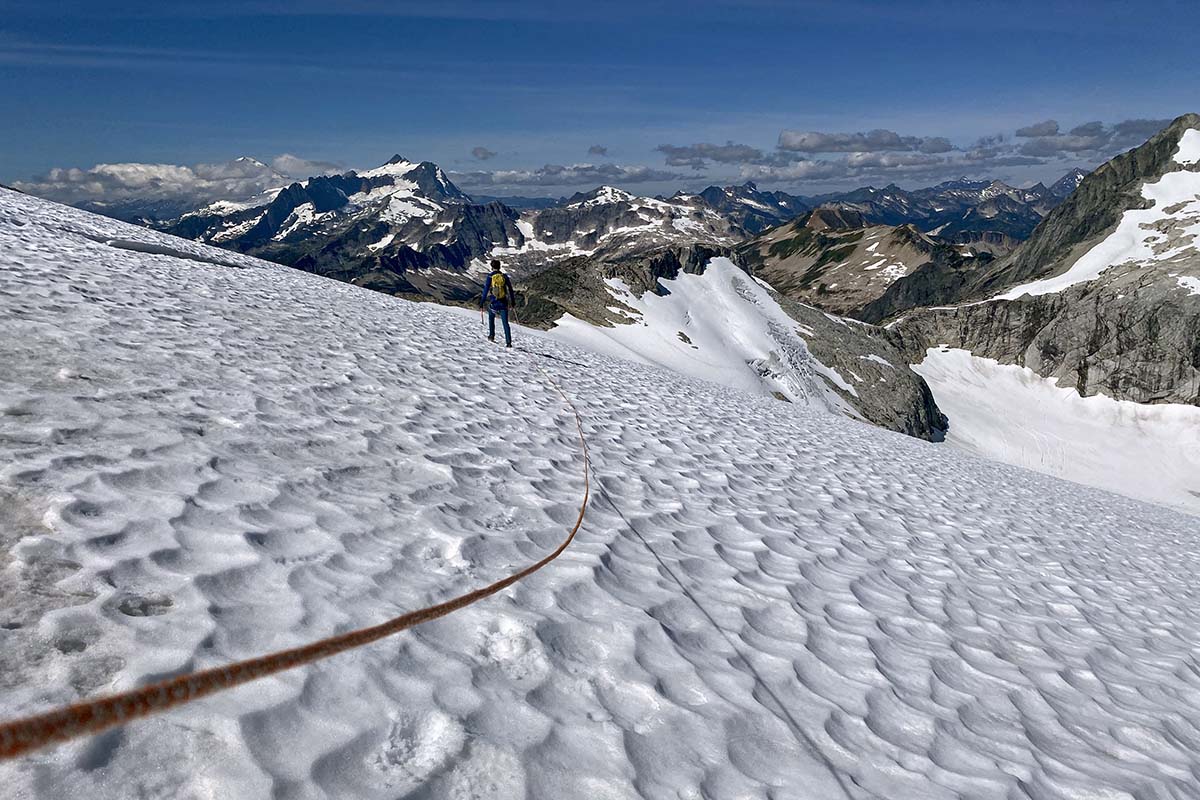 Other Essentials
In addition to the gear above, there are a few other essentials I like to bring along. Put together, these lists comprise my entire kit—no more and, most of the time, no less. I've found that my 15-liter Black Diamond Distance pack provides a great way for me to keep my load light: if I can fit all of my gear inside, I know it won't weigh me down too much throughout the day. 
Baseball hat
Assorted snacks, bars, and chews
Ibuprofen
Small roll of climbing tape (in case of injury)
Chapstick
Smartphone with Gaia maps installed
Lightweight locking carabiners, belay device, and cord
 
---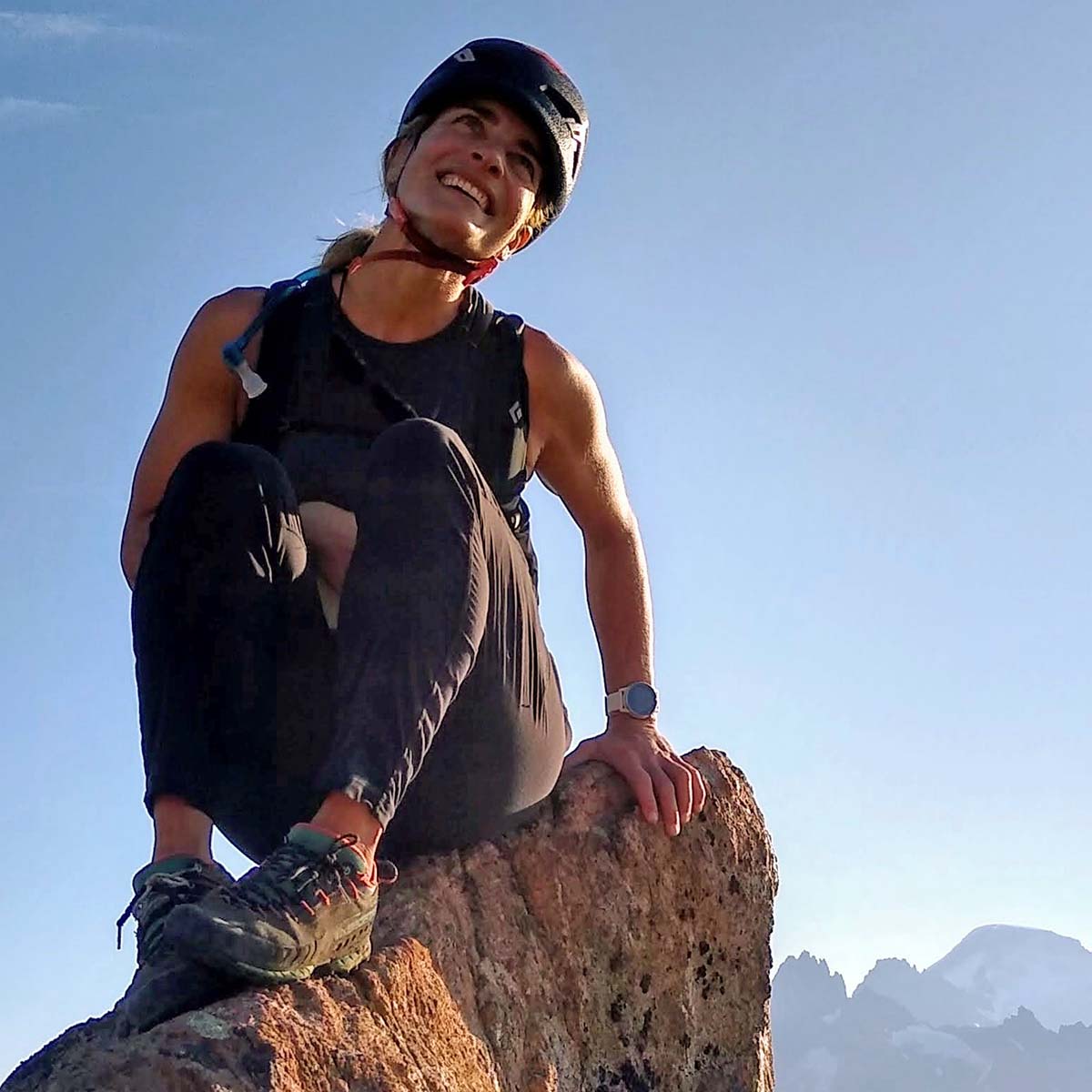 Jenny is a senior editor at Switchback Travel, managing our climbing, trail running, backcountry skiing, and women's outerwear sections. She began exploring the mountains of Washington and Southwest B.C. at a young age with her mom, dad, and sister, including family outings up Mt. Baker, Prusik Peak, and along the Ptarmigan Traverse (which, as an 11-year-old, she called "The Death Hike"). Nowadays, she's a sucker for anything light-and-fast, namely because she despises heavy packs and prefers to travel more quickly than the average mosquito. 
Learn More About Outdoor Gear