With winter approaching in the Northern Hemisphere, many of us like to plan one last getaway before the cold really sets in. If you are a surfer, it's a chance to escape the slippery streets and frozen windshields and replace them with handpicked Kiwi barrels. Don't get me wrong about winter, but there is something so invigorating about a spur-of-the-moment surf trip. 
If you've been to Mexico, Central America or Hawaii, and a fresh destination is needed, I heartily recommend New Zealand. It's a land where there is no wrong time to visit, a place where there always seems to be waves, and it's easy and relatively affordable to travel once you arrive.  Both the North and South Islands are riddled with mind-blowing nooks and crannys of surf. If you only have two weeks I suggest the following itinerary:
Fly into Auckland, rent a campervan and head north: Northland is the real New Zealand. It's rustic, beautiful, and when the surf turns on, has a number of amazing setups. On the most northernmost part of the Island the east and west coasts are separated by just about 6 miles and go for 90 miles in length, so no worries about the onshores!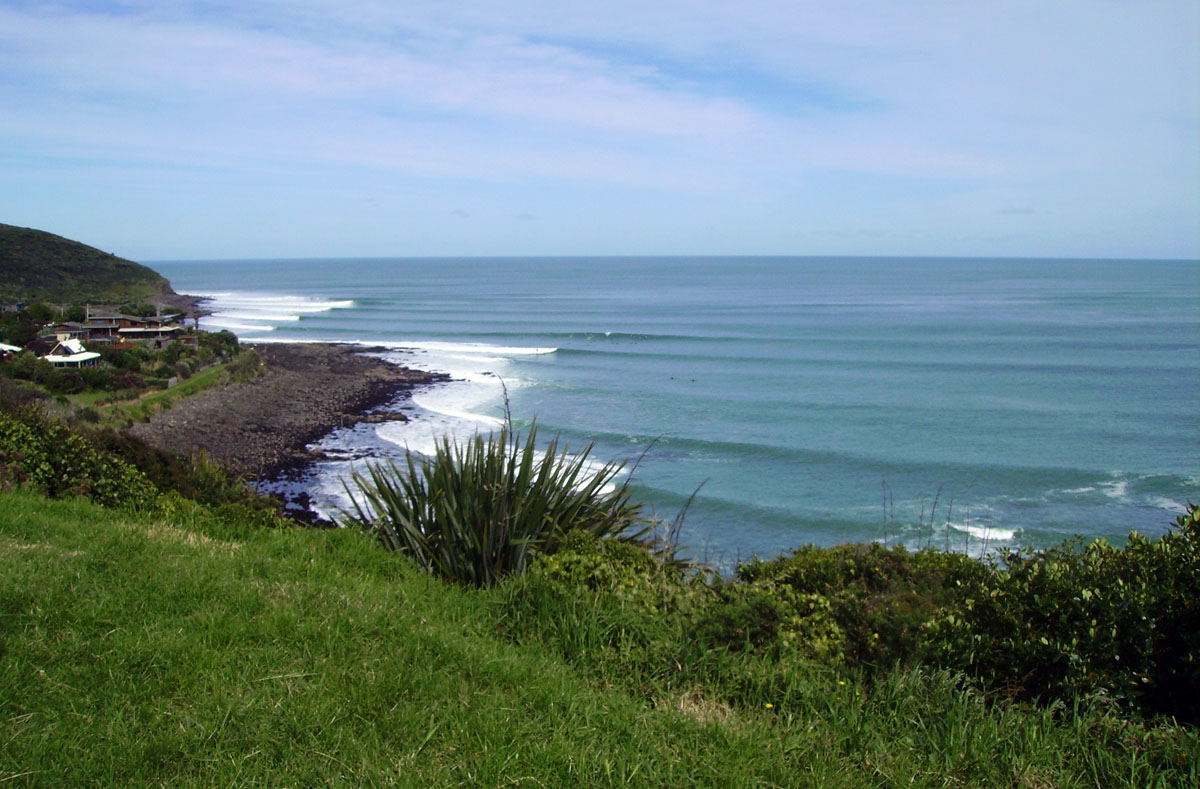 After a few days lurking around Northland, you'll want to make your decision whether to head down the classic western route via Raglan and Surf Highway 45 or take the eastern, more deserted route through Mt. Manganui, Gisborne and the often overlooked but hard to score southeast coast of the North Island. Remember, we said this was a two-week trip, so you will have to choose west or east or waste your time trying to do both. I would check the swell before making any decisions, but typically the western route will offer a safer bet for waves. Both routes will end up in Wellington, your transition point to the South Island.
The Interislander will shuttle you and your crew across Cook Strait (consider switching the vehicle beforehand to save a bit of money). The shape of the South Island will better allow you to zig and zag your way south so you have more options if the swell is coming from both sides.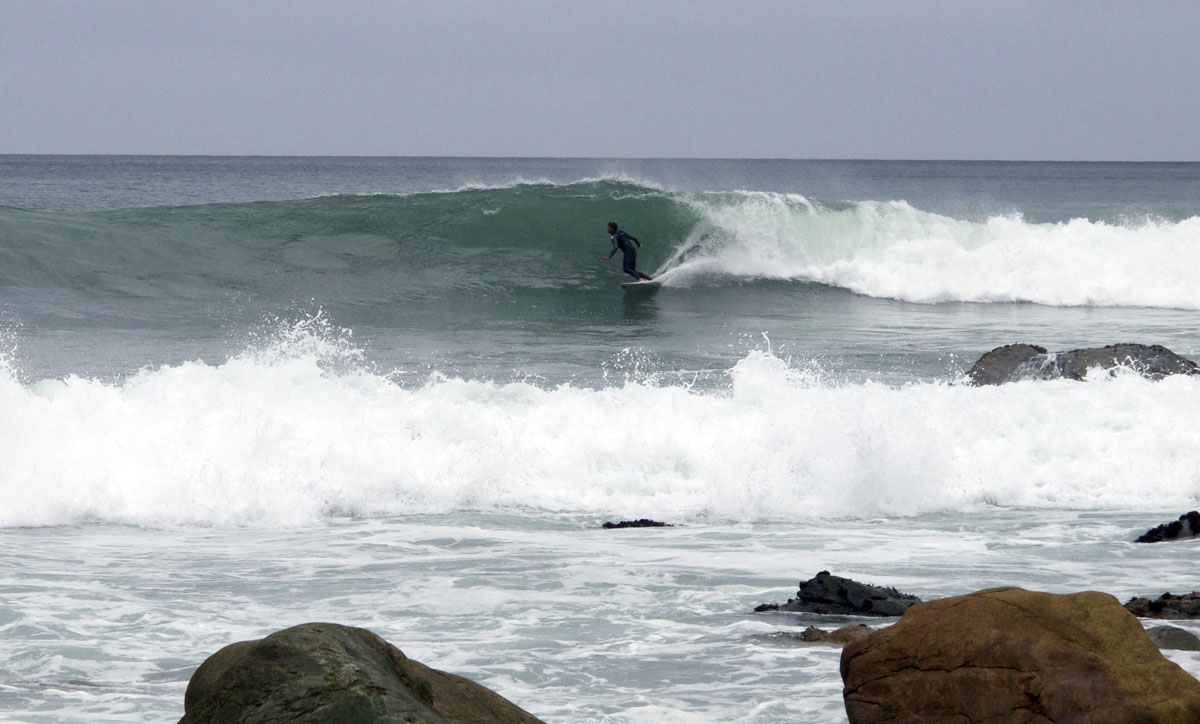 Not far from the top of the South Island lies the sleepy town of Kaikoura. Its steep peaks and empty beaches are a fine place to catch up on some much needed surf, local seafood and amazing scenery. From here, check the reports before you commit to heading west down the jungle-ridden West Coast or east toward Christchurch and Dunedin. 
Either way, there are many interesting stops. If you head west, you'll treat yourself with a drive through Arthur's Pass which connects the east and west coasts.  Stunning mountains offer superb alpine access if you are keen for a mountainous stroll, and if it's winter, check the club fields for a quick ski.  On the coast you'll find Greymouth, Westport, Hokitika and Haast.  All of these towns have access to the surf, but in order to find the best spots, you'll have to study the maps and meet some of the locals.  It's a committment as you won't be able to get back east until you cross the Alps again via Haast, Wanaka and Queenstown, but from there you can shoot to the south or east coasts in a couple of quick hours.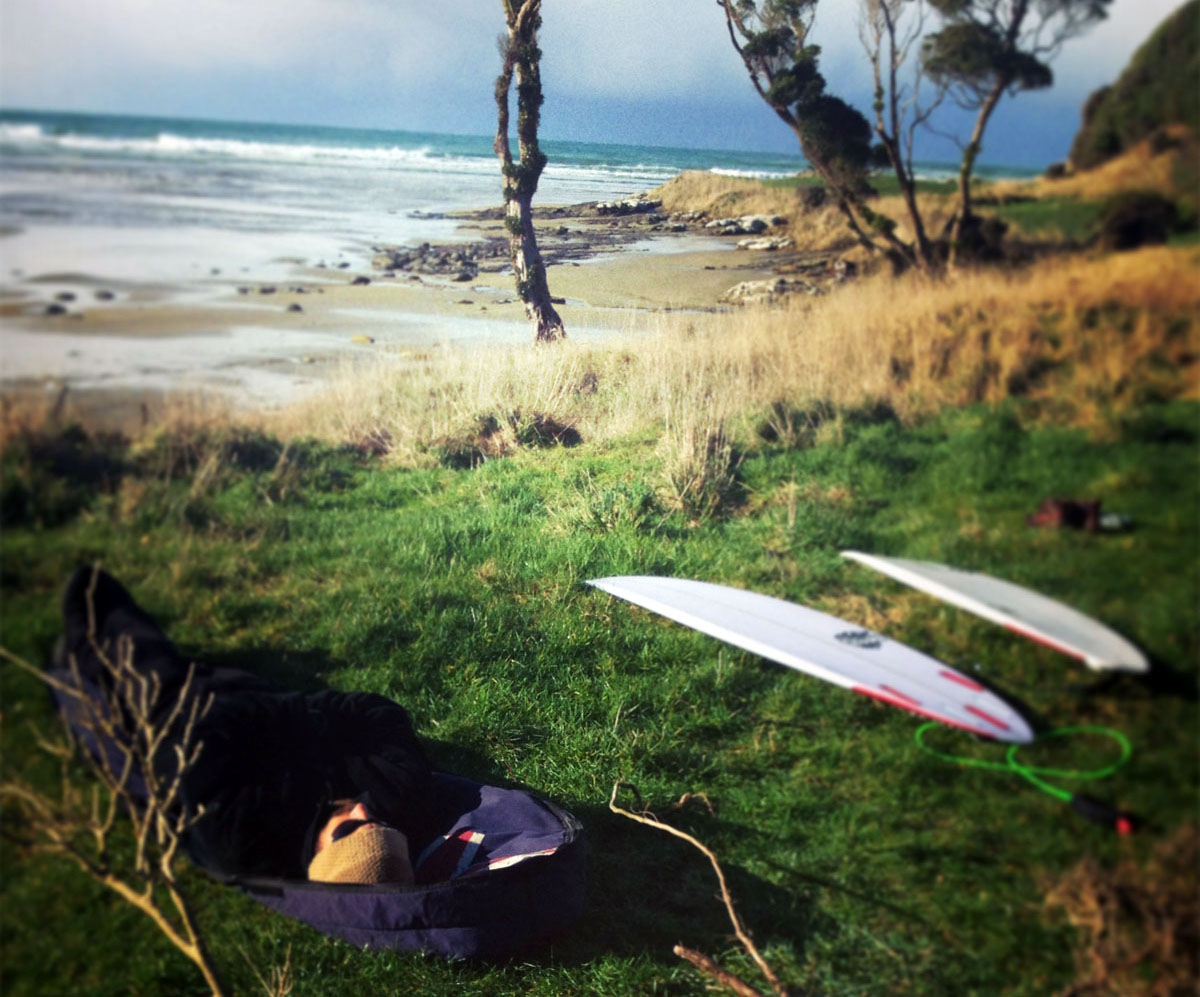 Down south there are plenty of relatively empty setups that often pick up more swell due to the deep southern latitude. I recommend heading toward Catlins National Park and driving every dirt road in front of you. There are unlimited setups here and only the fortuitous will score. The Catlins also is home to Papatowai, New Zealand's big wave surf spot, so if you are keen to step up to some 30-foot faces, this is your chance! 
The northern end of the Catlins spills out on Dunedin's southern doorstep, perhaps one of the most ideal locations in New Zealand for surf.  The geography of the land allows for south, east and north swells to pump different setups, while the wind can blow any which way delivering guaranteed surf somewhere. I lived here for a year and surfed many of the spots, so if you have a few days up your sleeve be sure to check it out.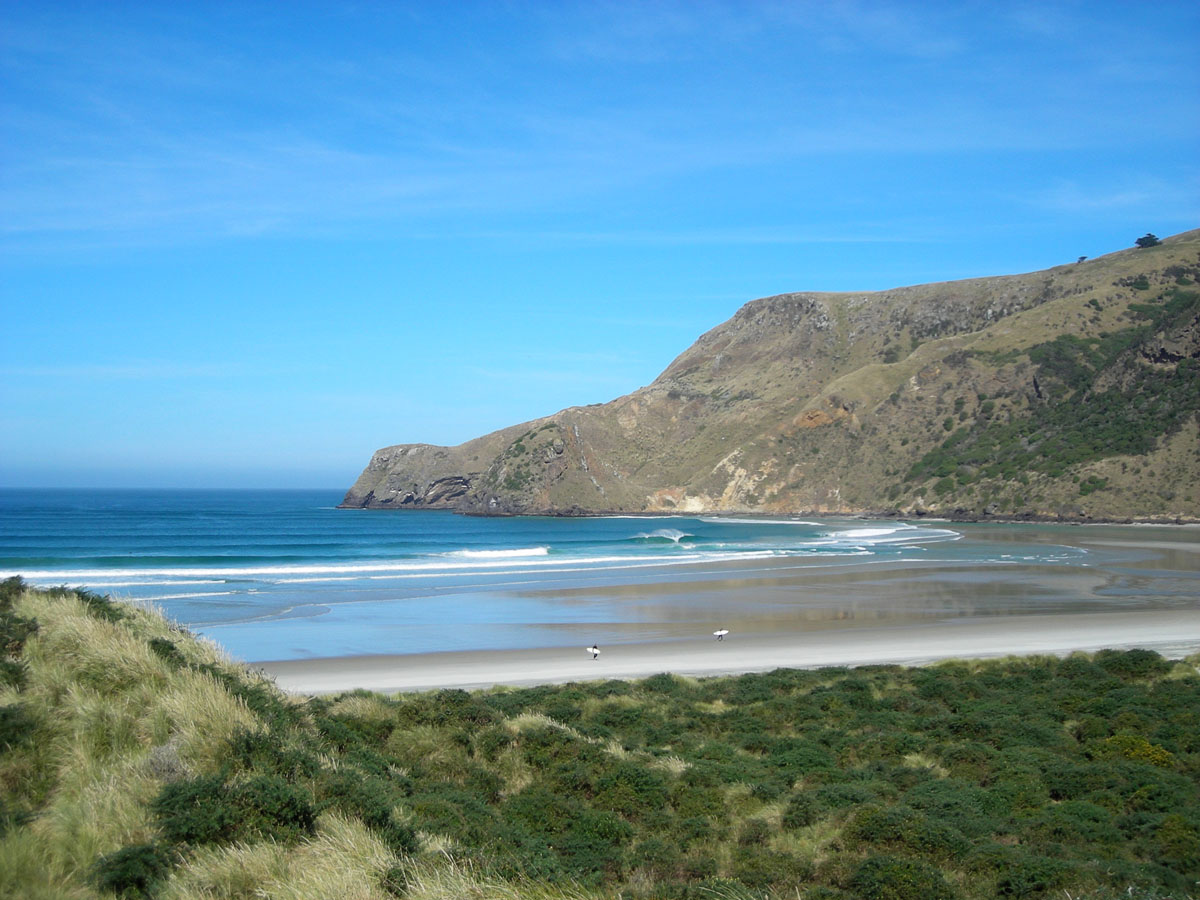 By now, a few plane tickets may have been extended but the trip must come to an end. Rather than scoot all the way back to Auckland, the sandy rental van can be delivered to the Christchurch Airport and a plane will whisk you away from this land of adventure. 

Colin Boyd has spent most of his life chasing waves and snow. Based in Portland, Maine and a Permanent Resident of New Zealand, he currently competes as a professional snowboarder on the Freeride World Tour, where is he ranked fourth. While not in competition mode, he can be found guiding in Hokkaido, Japan or the remote Fiordland coastline of New Zealand a member of the Awarua Guides Team. He's happiest behind the wheel of a used cargo van full of gear, en route to the mountains or coast, far from the nearest cell tower. You can learn more about Colin at colin-boyd.co.