The La Sportiva Bushido has been at the top of our trail-running shoe rankings for years thanks to its excellent traction, stability, and all-around performance on technical terrain. Updated last year, the Bushido II features a compression-molded EVA midsole, burlier upper, and upgraded rubber toe cap. Eager to see how it compared, I took the latest model onto the tricky and often slippery trails of Vancouver's North Shore. The result: everything I loved about the first iteration remains, including its fast-moving and confidence-inspiring feel. Below we break down the Bushido II's traction, stability, comfort, weight, durability, fit, and more. To see how the Bushido II stacks up, see our article on the best trail-running shoes.
 
Performance
Traction
For road-running shoes, I typically prioritize comfort above all else—pavement is predictable, and foot strike remains similar step after step. However, for trail runners that I take on rough and rocky terrain, I place a big emphasis on traction and stability. And I'm happy to report that the La Sportiva Bushido II excels in both departments. Starting with traction, the Bushido performed similarly to its predecessor: its FriXion rubber outsole is extremely tacky whether ascending or descending and regardless of the quality of the trail. I found it deftly conquered everything from dirt to mud to slippery rocks and roots. 
Throughout the Bushido II's testing, I felt noticeably connected to the ground. In fact, I trusted the shoes enough to hurtle down technical trails without any hesitation. I should note, however, that like the original Bushido, there is a bit of a learning curve to adjust to its extremely high level of traction. Rather than anticipating a skid, I've found it's best to power through over anything from slippery rocks, wet creek beds, and slimy roots. The II's multi-directional, wrap-around lugs confidently gripped steep sections of trail and tight corners, allowing me to run as aggressively as I wanted to (I was more limited by my own fitness than the shoe).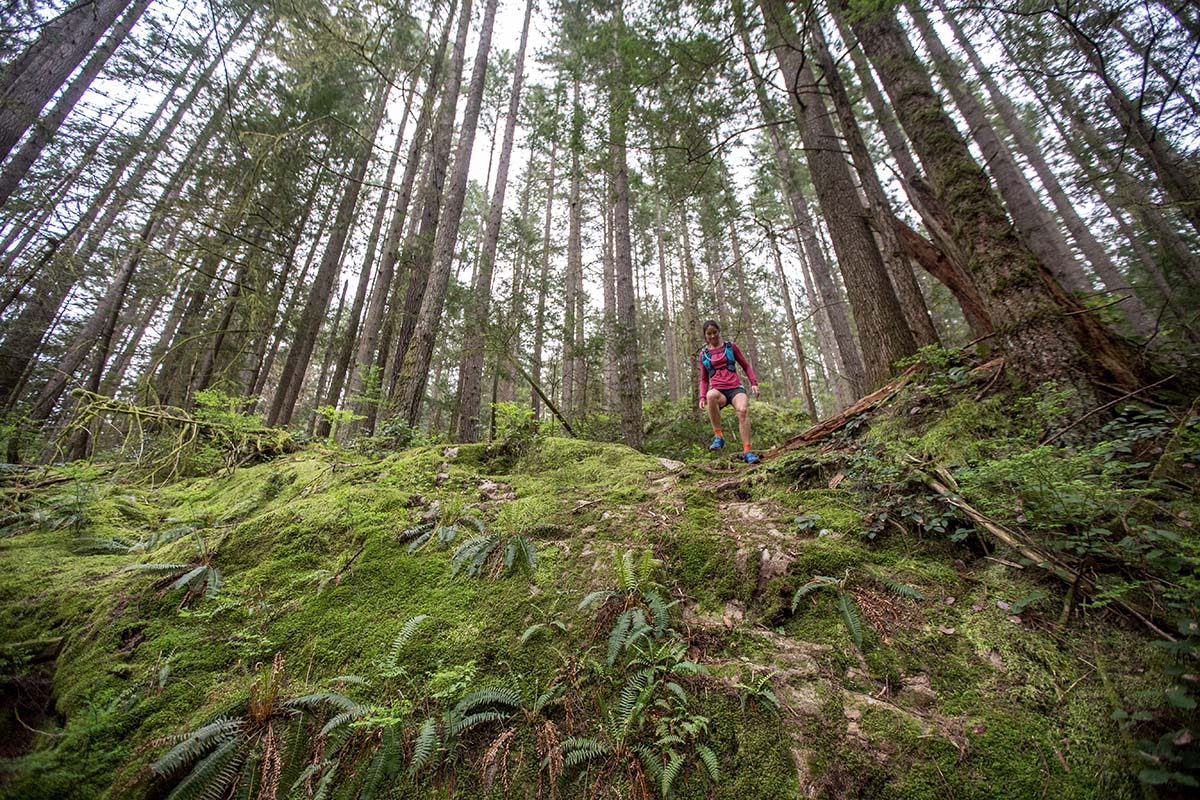 Stability
One of the Bushido II's standout features is its supportive and extremely stable ride. The low-slung design and stiff construction allow it to power through rough sections of trail, and the snug fit offers a connected feeling between my foot and the ground (there was no movement between my foot and the shoe). Further, I've been especially impressed by the Bushido II's confidence on off-camber surfaces. It's worth noting that I do pronate a bit (my foot rolls slightly inward with each step), and I prefer a neutral shoe like the Bushido on variable terrain. Unless you have a major issue with significant pronation or supination (rolling to the outside edge of the foot), the Bushido II should provide ample stability on most trails.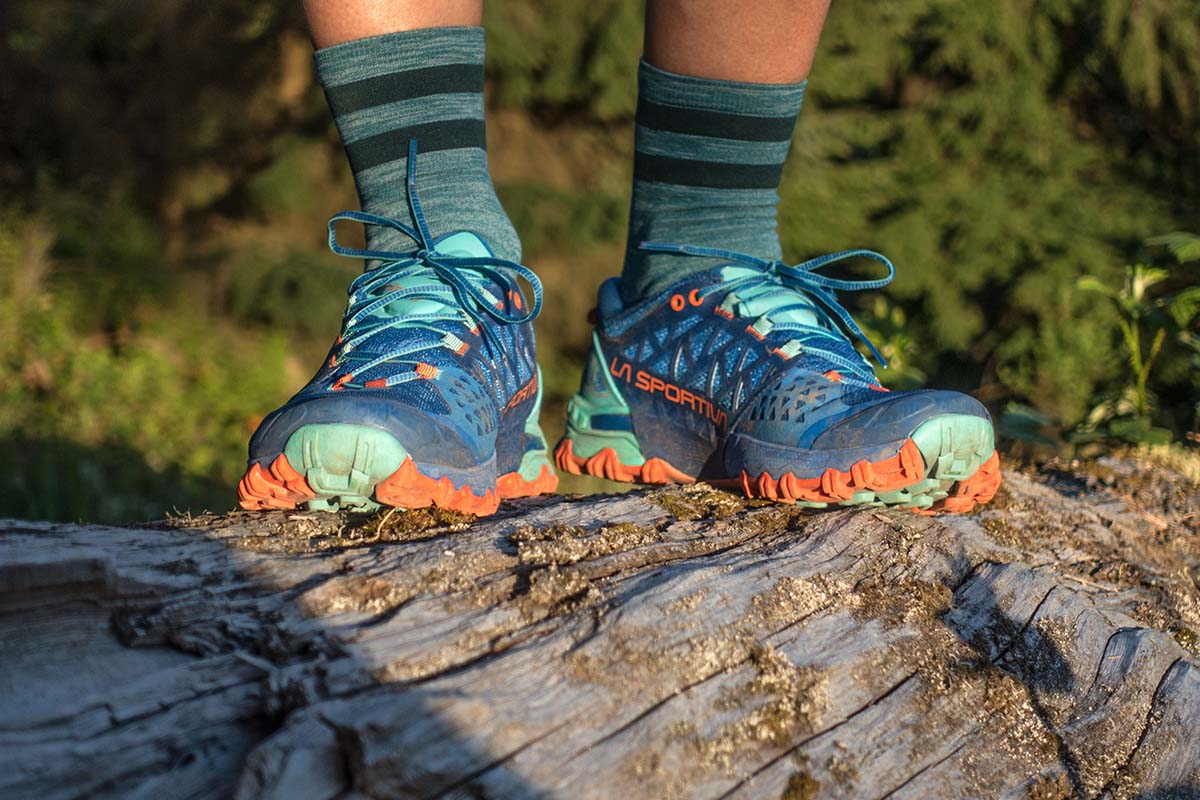 Cushioning
Upon trying on the Bushido II, it was immediately apparent that La Sportiva boosted the cushioning compared to the past model. I had the opportunity to wear the original Bushido and updated version together at my local shop, so I put one on each foot to compare. While I was only on a treadmill, the difference was clear: the Bushido II felt noticeably more padded and springier underfoot thanks to its compression-molded EVA foam midsole.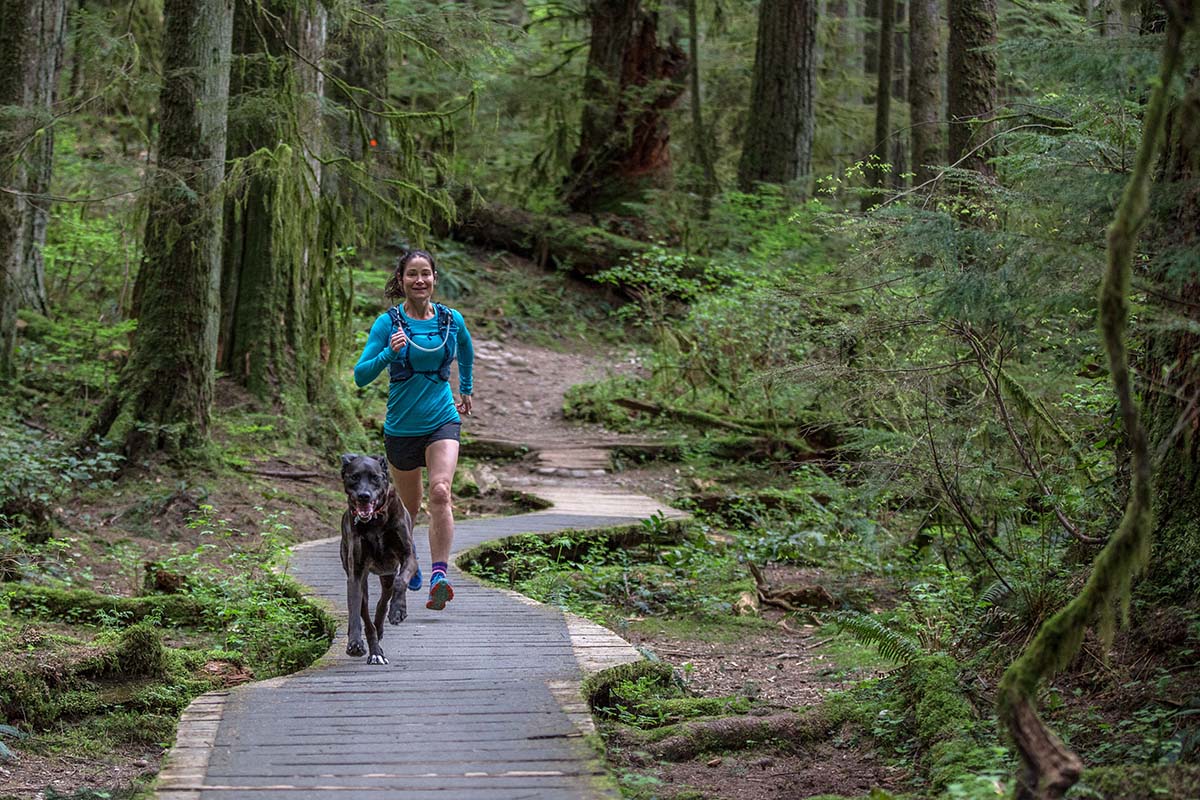 Despite the midsole upgrade, the Bushido II's stack height—19mm at the heel and 13mm at the toe—offers far less cushioning than many other rugged-terrain-focused trail runners. For comparison, the Hoka One One Speedgoat 3 is heavily cushioned at 32mm, while the Altra Lone Peak 4 sits at 25mm (both measured at the heel). That said, I didn't feel rocks and pebbles underfoot with the Bushido II, and I appreciated how the modest cushioning allowed me to feel connected to the trail without sacrificing comfort. In the end, it comes down to personal preference: designs with less cushioning in the midsole are nimble and allow more precision when traveling over tricky terrain, while some runners might prefer the additional isolation of foam-heavy shoes.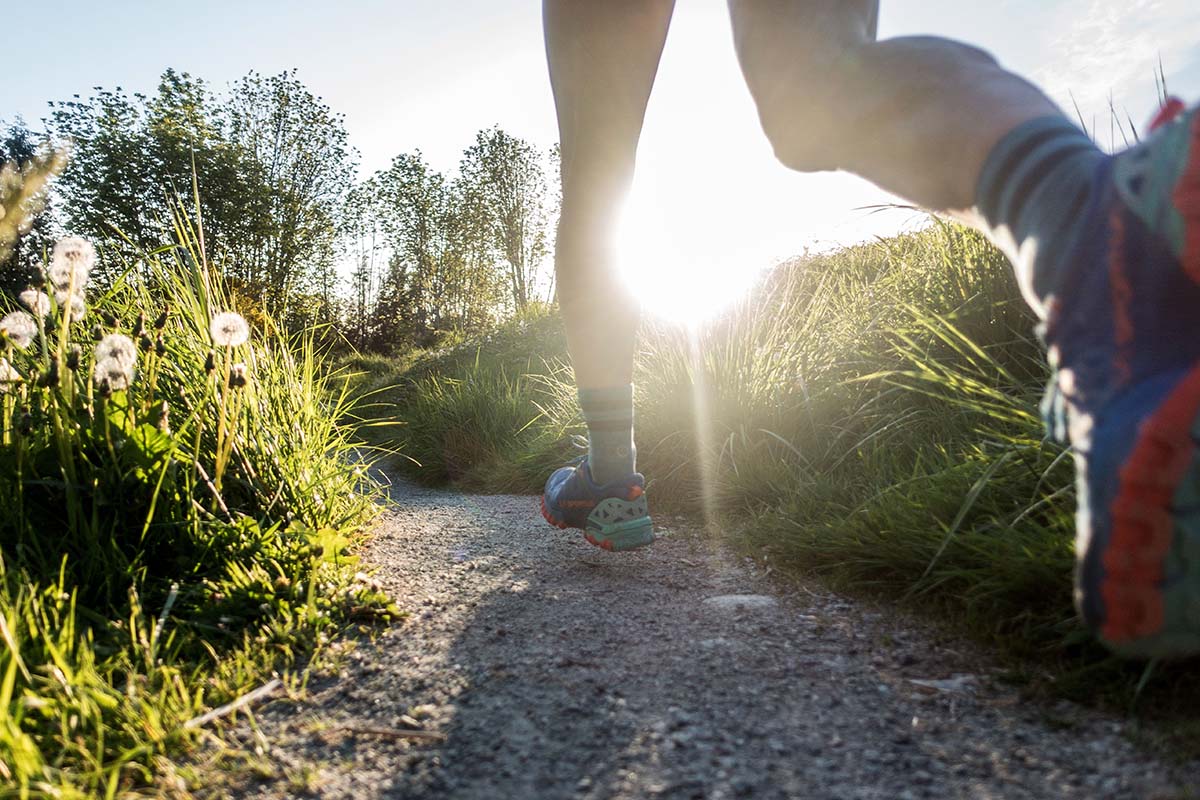 Comfort
I've worn the Bushido II on trail runs up to 25 miles and have experienced no slippage, hotspots, or comfort-related issues. The heel collar is notably shallow—meaning no pressure on my ankles or Achilles tendon—and can easily be paired with shorter socks. In fact, I've found the shoes so comfortable that I've often chosen to keep them on to walk my dog, Nelson, after returning from long runs. While the Bushido II wouldn't be my first choice for a pavement-heavy race (they're OK on my 2-mile commute along pavement and crushed gravel to a local trailhead), they're a great match for extended trail runs on rockier terrain.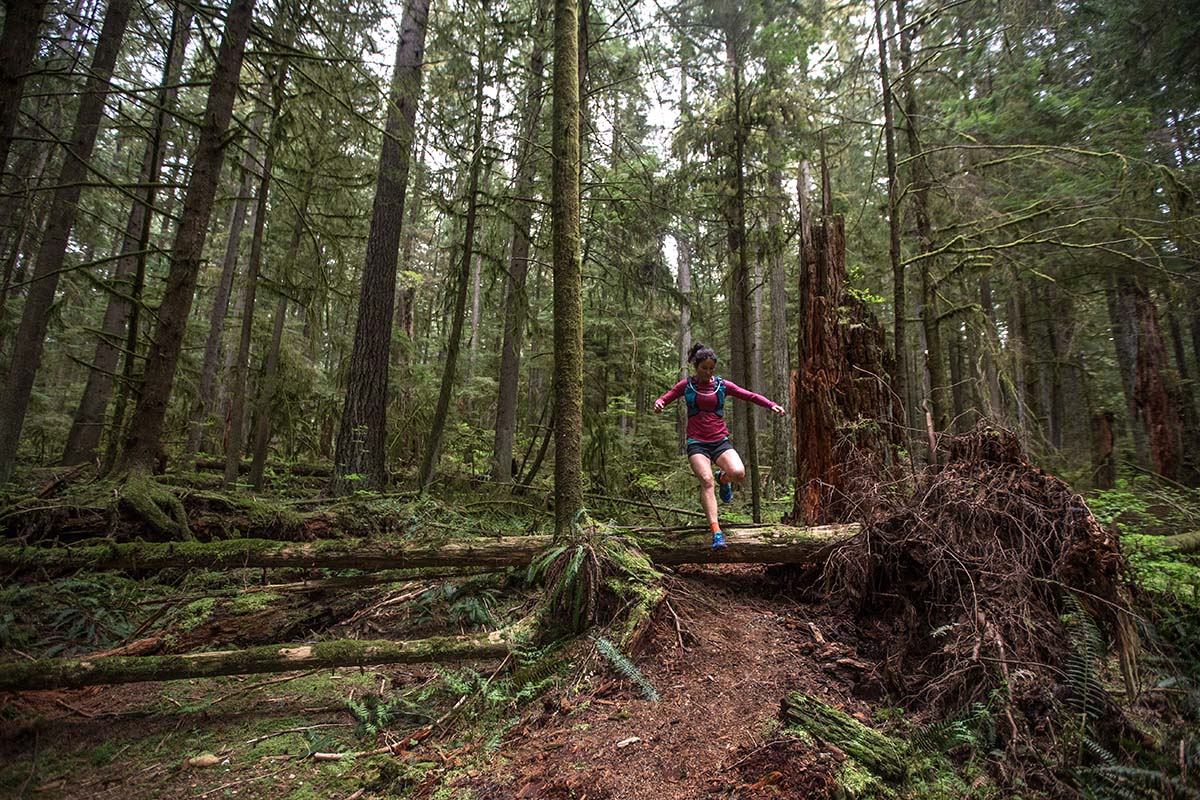 Weight
At 1 pound 1.6 ounces for a women's pair, the La Sportiva Bushido II falls right in line with most of its direct competition. For example, the Saucony Peregrine 10 comes in at 1 pound 2.6 ounces, the Hoka One One Speedgoat 4 weighs 1 pound 2.4 ounces, and the Arc'teryx Norvan LD 2 clocks in at 15.6 ounces per pair. Another one of our top picks for rough trails, the Salomon Speedcross 5, outweighs the Bushido II by over 2 ounces at 1 pound 3.8 ounces. However, it's worth noting that the Bushido II tends to grow heavy when wet and does not drain quickly. But all told, we think it balances weight, performance, and durability (more on this below) better than most shoes in its class.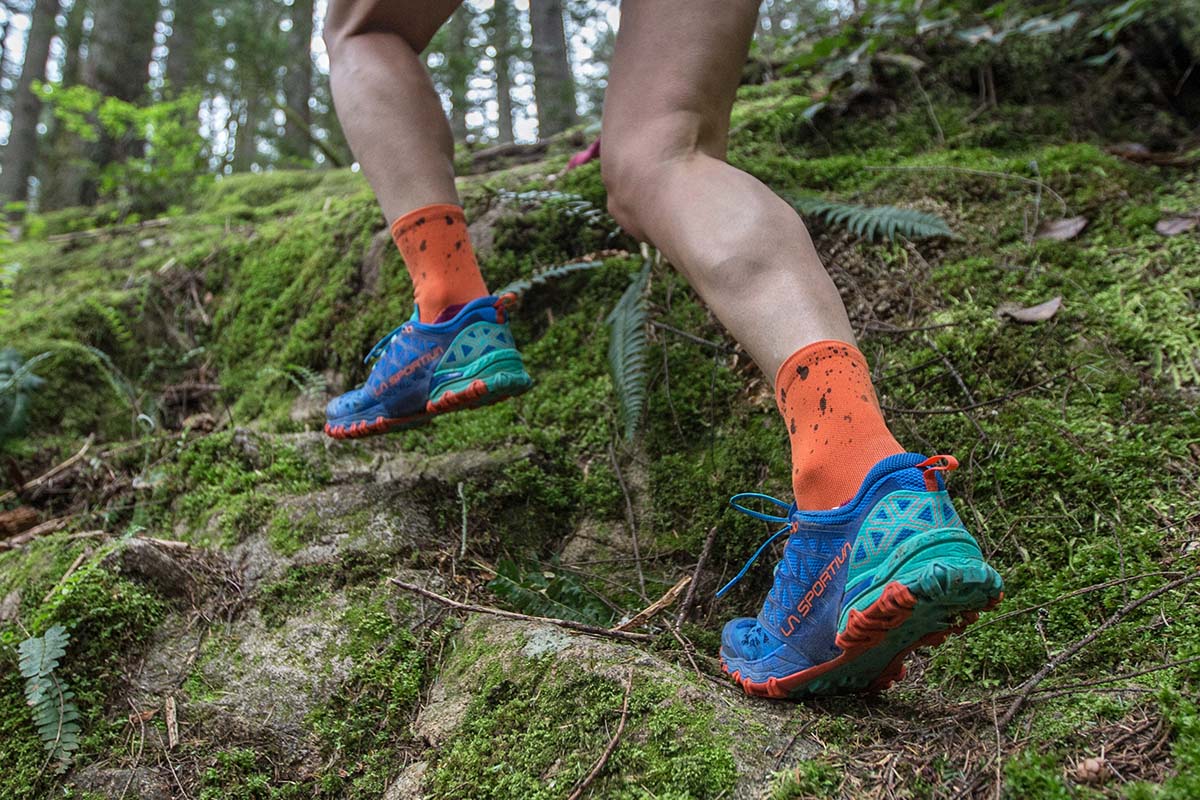 Durability
The Bushido II, like its predecessor, might appear a bit overkill on paper (and in person). The busy-looking upper is constructed using a microfiber overlay and welded ripstop fabric. And the front of the shoe gets a burly TPU toe cap to take the sting out of a direct hit to a rock or root. In practice, these materials add just enough structure and protection where it's needed without sacrificing flexibility in the rest of the shoe. Further, the top incorporates strategically placed panels of mesh for added breathability with compromising toughness. Overall, while noticeably stiffer than a standard trail shoe, I appreciate the Bushido II's hardy construction that's truly built for rough handling.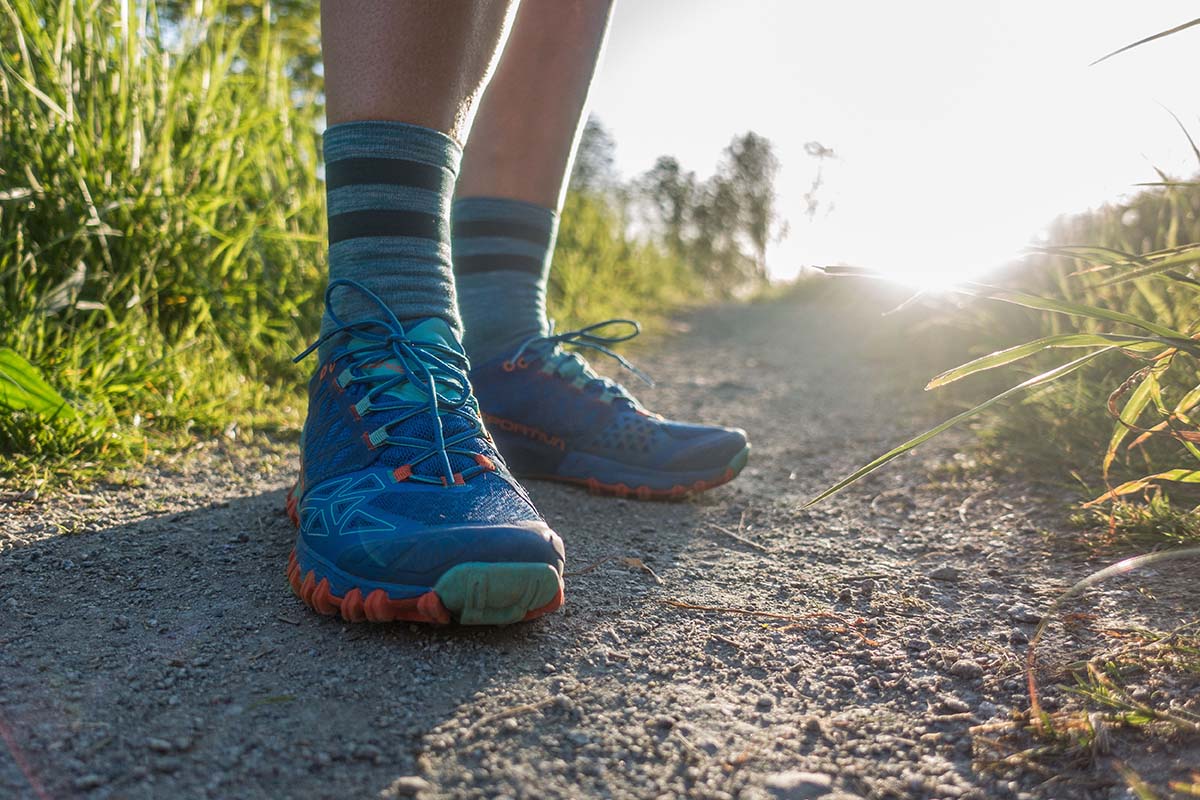 I'll readily admit that I'm not easy on my trail runners, and Vancouver's North Shore is known for its technical and "messy" terrain. Because of this, I've already gone through two sets of Arc'teryx Norvan LDs—they both frayed and split in the forefoot—as well as Brooks Cascadias and Saucony Peregrines, which began tearing along the inner toe. Impressively, the only shoes that haven't worn through or completely fallen apart are the original Bushido and now the latest II. For those who frequent tough trails and need a long-lasting and trustworthy shoe, I can't recommend it enough.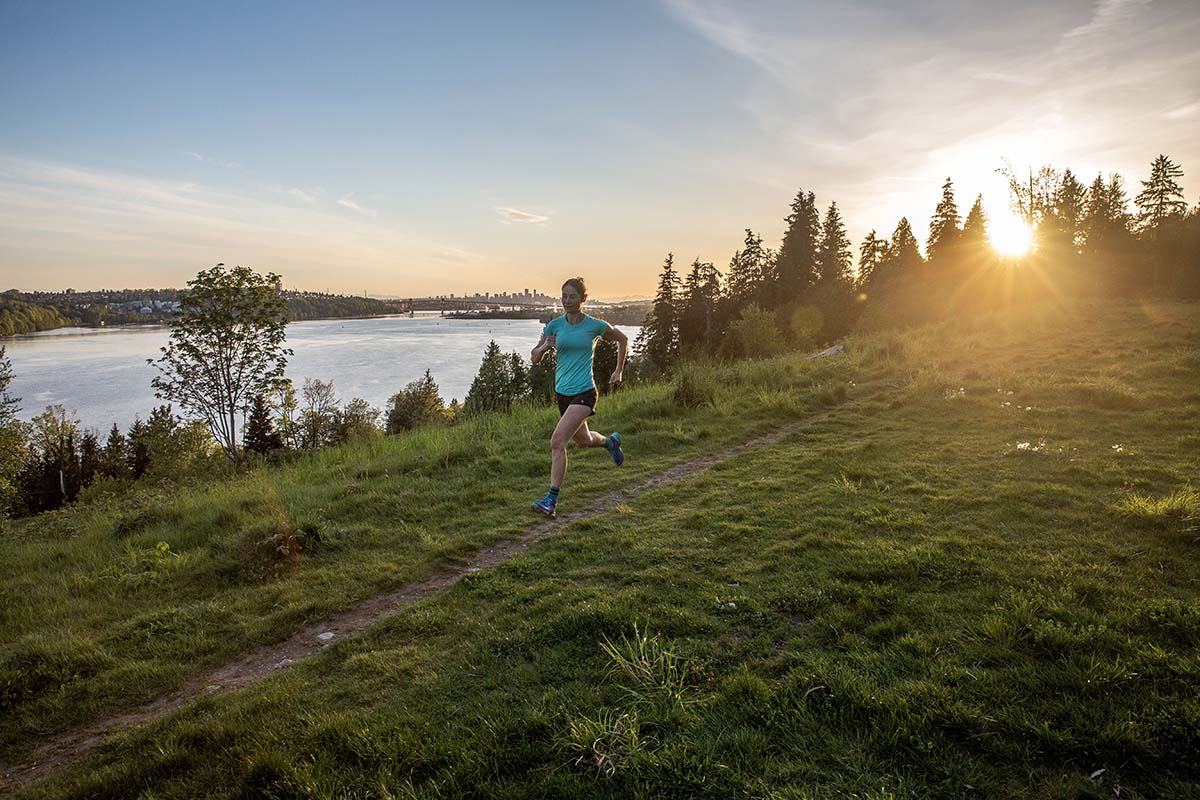 Fit and Sizing
I loved the comfortable, snug fit of the original Bushido, and the Bushido II is no different. The updated shoe features the same internal slip-on construction that wraps around my foot like a sock, and the addition of a pull tab along the back of the ankle makes putting it on even easier. As far as sizing goes, I chose a 40.5 (La Sportiva uses European sizing and equates this to a women's U.S. 9), and it fit very well overall. I've worn the shoe in both 40 and 40.5, and despite the half-size difference, both sizes hug my feet and lock them in place even on steep sections of trail. With the 40.5, I do get a little more room in the toes, which might be good news for my toenails this year.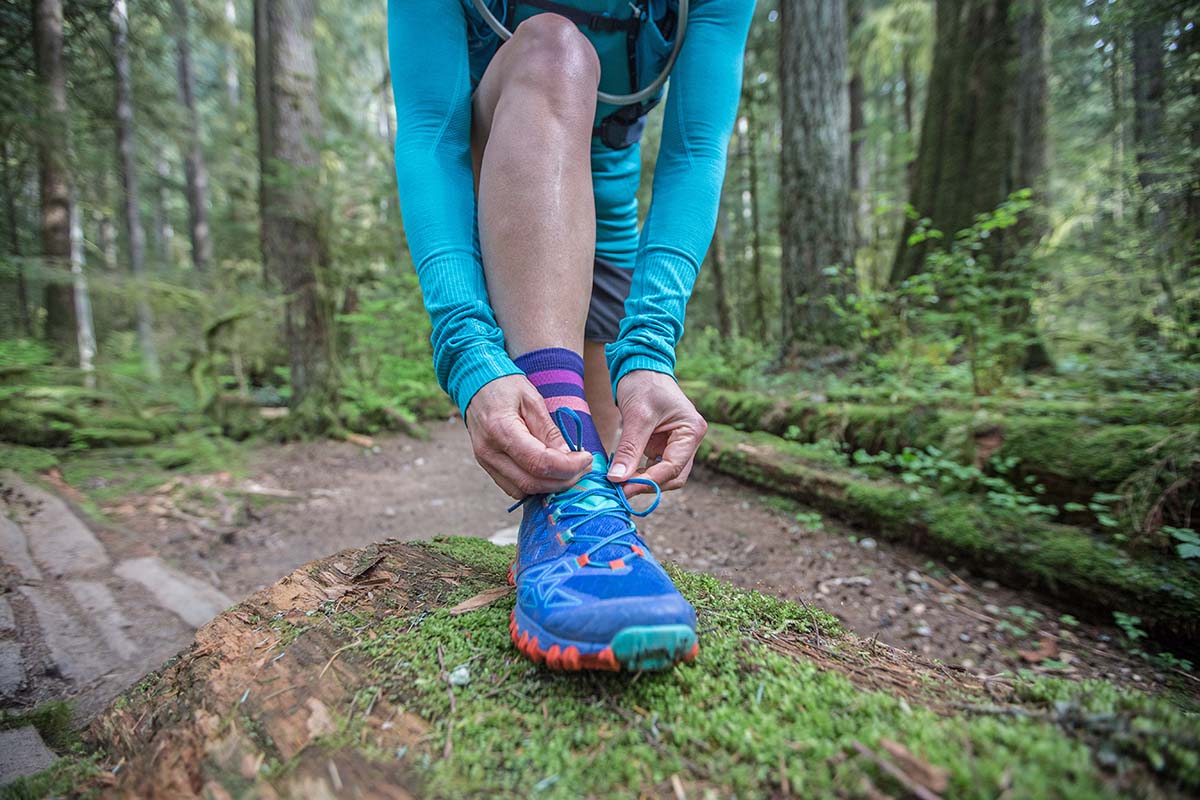 Men's Version of the La Sportiva Bushido II
We tested the women's version of the updated Bushido II, but La Sportiva makes the same shoe in men's sizing. The men's Bushido II shares the same design, overall construction, cost, and feature set as the women's but comes in varying colorways and weighs slightly more at 1 pound 5 ounces per pair. Although we haven't had a chance to test the men's model, we imagine it warrants similar praise: superb traction and stability, comfortable fit, and great performance on technical trails.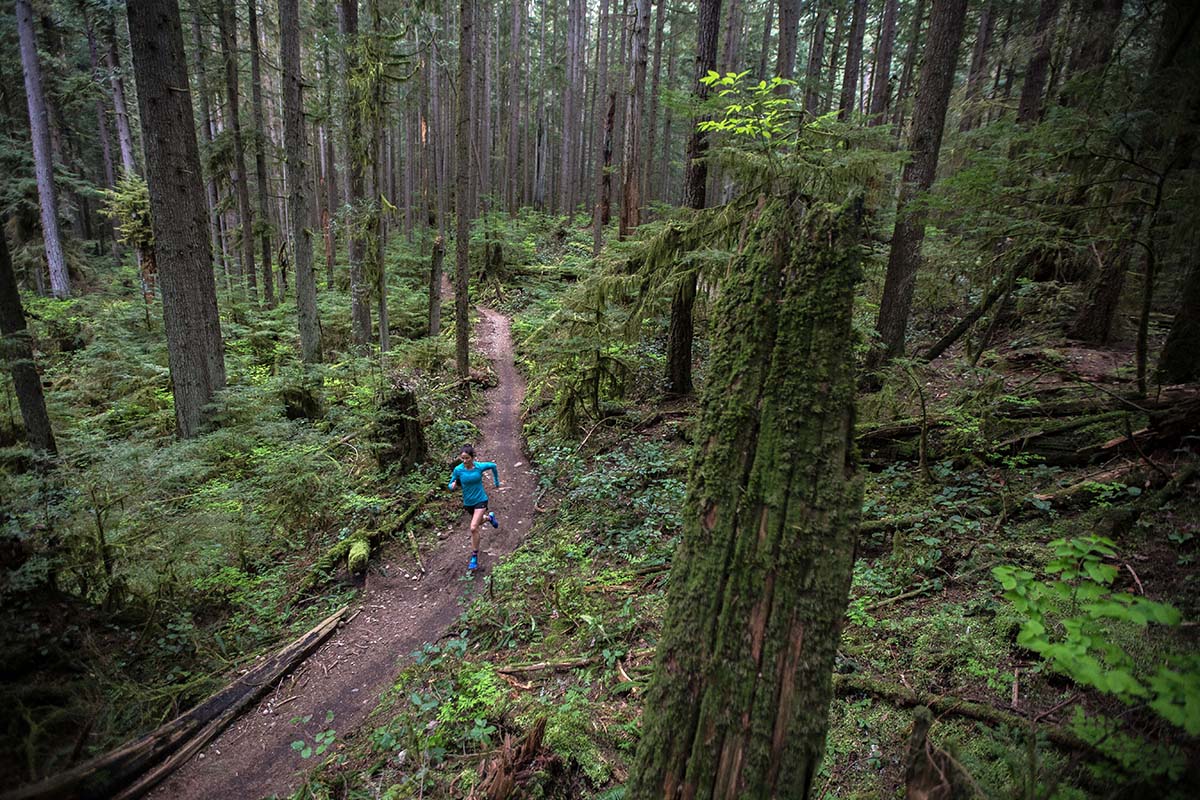 What We Like
Like the original Bushido, the Bushido II offers excellent traction and stability on highly technical terrain. 
Responsive and predictable without heavily impacting comfort (although there are definitely more cushioned models available).
At 1 pound 1.6 ounces per pair, the Bushido II is lightweight without sacrificing performance.
Snug, comfortable fit resulted in no hotspots, slippage, or other common issues.
 
What We Don't
Overkill for tamer terrain like pavement and smooth, flat trails.
Drainage remains underwhelming: once wet, the shoes stay wet and become noticeably heavier (not ideal for snow).
Laces have a tendency to untie themselves unless I double-knot them.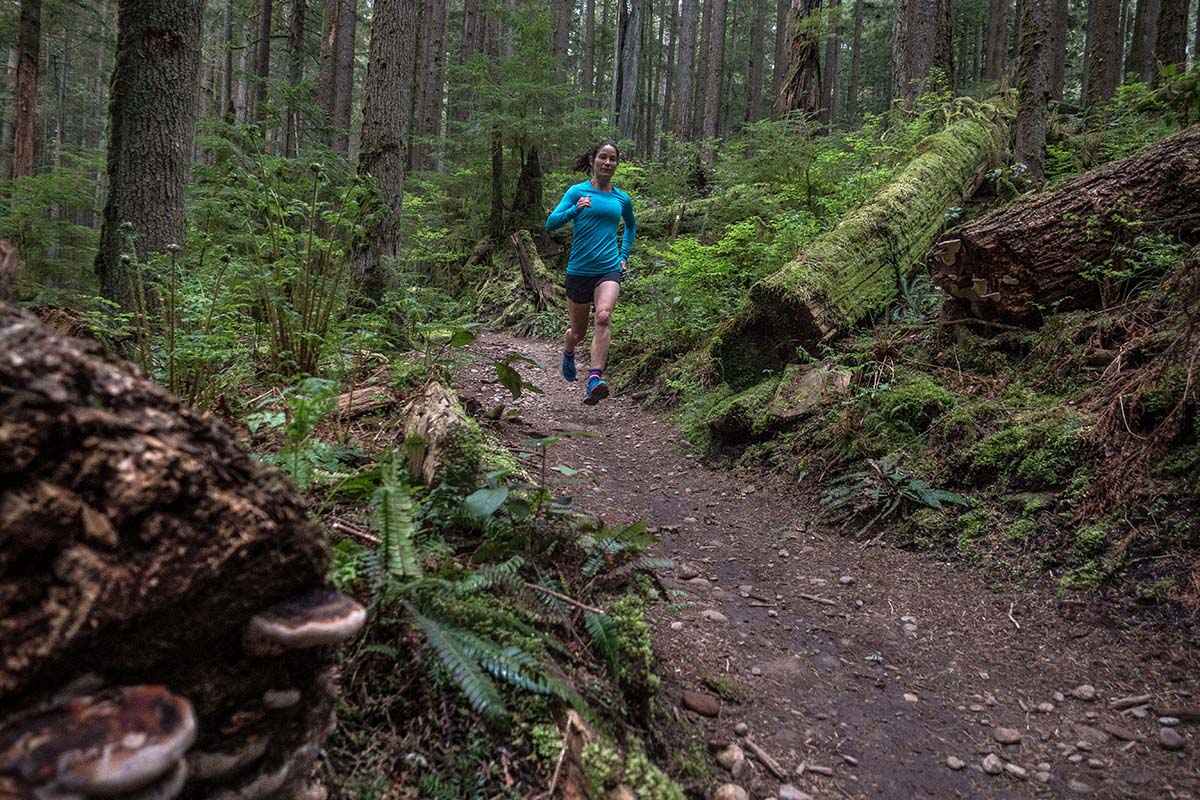 Comparison Table

The Competition
The La Sportiva Bushido II is designed for rugged trails where roots, rocks, and steep sections are commonplace. In this category, there's no shortage of technical trail runners. Like the Bushido, Saucony's Peregrine has been a favorite of ours for multiple generations, and the "10" carries the torch in 2020. This shoe has great traction, ample cushioning, solid protection, and a reasonably low weight (1 lb. 2.6 oz. ounces per pair vs. the Bushido's 1 lb. 1.6 oz.). That said, despite its sharp lugs, the Peregrine 10 pales in comparison on technical terrain—its midsole is designed more for comfort and flexibility over long distances than stability on variable surfaces. For highly technical trails with steep climbs and descents over rocks and roots, the stiffer Bushido is our top pick. For tamer outings, the $10-cheaper Peregrine gets the edge.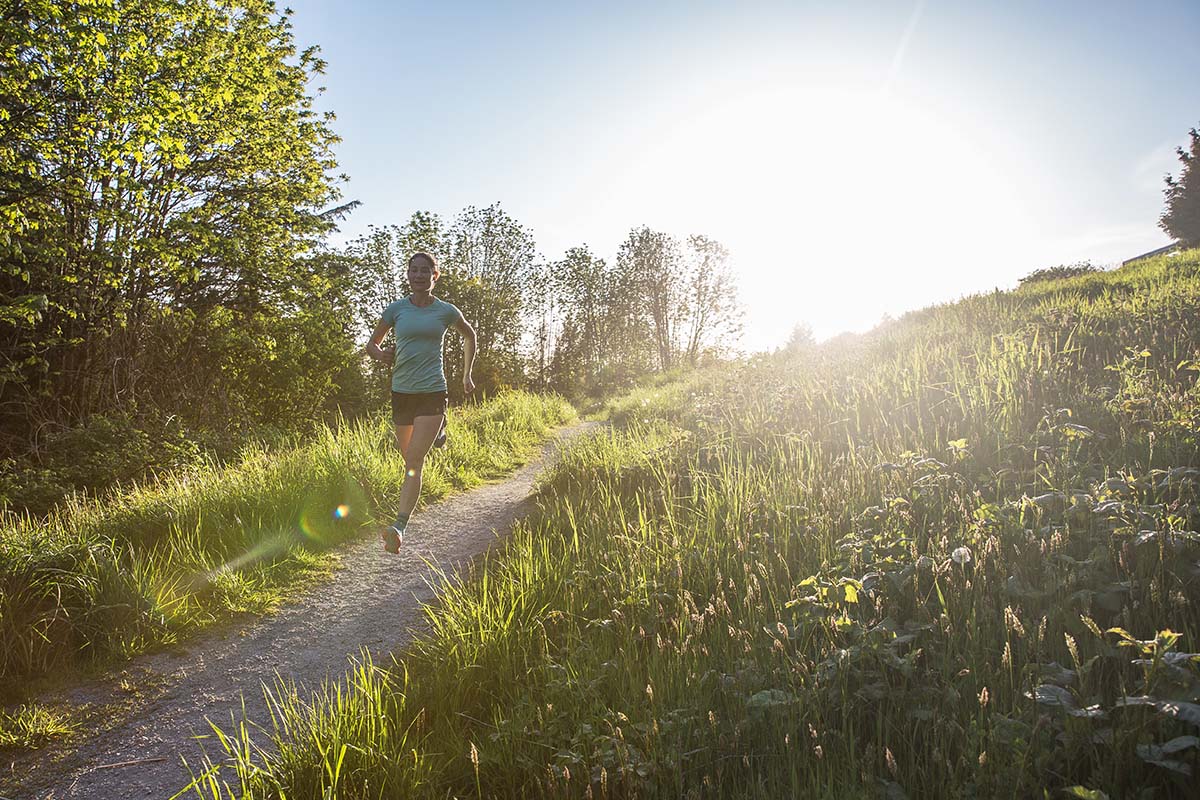 As we touched on above, the Hoka One One Speedgoat 4 is another good option for rugged trails, but with much more cushioning than the Bushido II. At 1 pound 2.4 ounces, the Speedgoat 4 outweighs the Bushido by around an ounce but doesn't sacrifice much in the way of performance with an aggressive lug pattern, great traction, and an energetic feel. However, even though its thick midsole (32mm at the heel) inspires a lot of confidence while running over roots and sharp rocks, it also results in less precise foot placements and more isolation from the ground. All told, we prefer the nimbler Bushido II on technical terrain, but for runners who like the added cushioning, the Hoka One One is a nice choice.
Headquartered in my hometown of North Vancouver, Arc'teryx offers an intriguing alternative to the Bushido II in their Norvan LD 2. Overall weight is similar (the Norvan clocks in slightly lighter at 15.6 oz. per pair) and the Norvan's stable build and sticky tread grip well in wet conditions (we still give the overall edge here to the La Sportiva, however). But what sets the Bushido apart is durability. I've now had two pairs of the Norvan LDs fray and then tear around the forefoot after only moderate use, while both my original and newer Bushido II are still going strong. 
Last but not least, Salomon's Speedcross 5 is a similarly aggressive shoe designed for gripping variable surfaces. What sets the Speedcross apart is its 6-millimeter arrow-shaped lugs, which provide excellent traction over soft ground like dirt, mud, and even snow. But the Bushido II gets the advantage in stability due to its lower stack height (19mm at the heel vs. 30mm for the Speedcross), which feels much less prone to rolling over on trail obstacles. The Speedcross' narrow fit might also be a deal-breaker for some, but its traction is impressive nevertheless for those who spend a lot of time on wet trails. However, for the same price, we think the Bushido is the better all-rounder.
If you're thinking about buying gear that we've reviewed on Switchback Travel, you can help support us in the process. Just click on any of the seller links above, and if you make a purchase, we receive a small percentage of the transaction. The cost of the product is the same to you but this helps us continue to test and write about outdoor gear. Thanks and we appreciate your support!
Depending on the seller, most products ship free in the United States on orders of $50 or more. International shipping availability and rates vary by seller. The pricing information on this page is updated hourly but we are not responsible for inaccuracies.
Read More From Switchback Travel