Marmot Fordham
Price: $325
Fill: 700-fill down
Weight: 2 lbs. 11.4 oz. (men's medium)
What we like: Great price for a very warm, good-looking, and durable winter jacket.
What we don't: Trim fit around the collar; not fully waterproof.
See the Men's Marmot Fordham
Marmot's Fordham has been a mainstay on the market thanks to its stylish and hardwearing build, lofty warmth from its down insulation, and very competitive price. The Fordham is far from a performance piece, so it's limited to around-town and light outdoor uses, but the jacket has proven to be fully winter-ready thanks to its snow-shedding exterior, full feature set with ample organization, and impressive coziness in truly frigid temperatures. Below we outline our experiences with the Fordham. To see how it stacks up to the competition, see our article on the best winter jackets.
 
---
Table of Contents
---

Performance
Warmth
Easily the most impressive part of Marmot's popular Fordham is the amount of warmth you get for the price. Packing a generous dose of medium-quality 700-fill-power down, the jacket is fairly thick and puffy, and its hood offers ample coverage. I consistently wear the Fordham over just a t-shirt or light long-sleeve baselayer and have been comfortable on days ranging from the low 30s to the high single digits Fahrenheit (for the latter, I was walking but nothing strenuous). Marmot doesn't publish the amount of insulation in the jacket (referred to as fill weight), which unfortunately is common among casual pieces. But compared with alternatives like The North Face's Gotham III and REI's Stormhenge Down Hybrid, it's a step up in warmth. For sealing out the cold, you also get adjustable cuffs, hem cinches inside the hand pockets (you don't need to expose your hands to the elements), and fleece lining around the inside of the cuffs for an extra dose of coziness.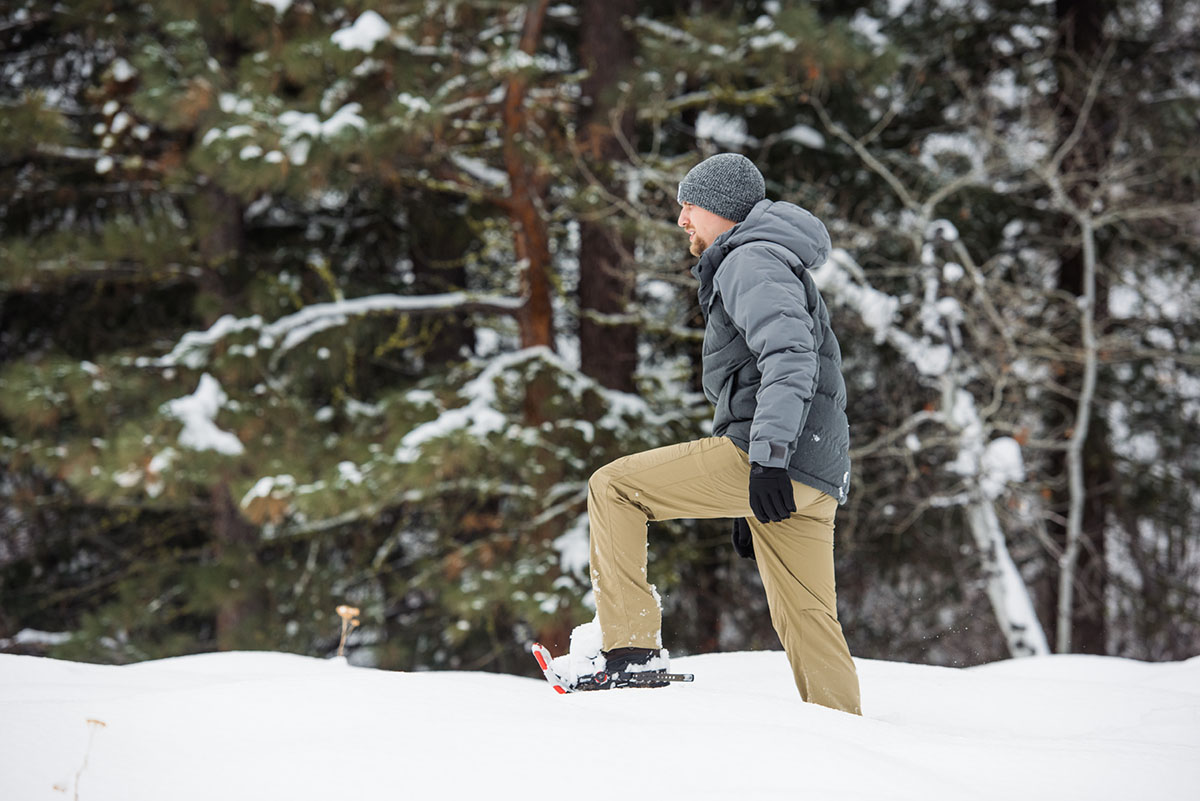 That said, the Fordham has a fairly short back length that extends to just below the waist (Marmot lists it as 27.25 in.), which translates to less protection and insulation than many of the popular parka-length jackets on the market, including The North Face's McMurdo (31.75 in.). This does put some limitations on the Fordham's appeal for city commutes in areas like the Northeast that experience particularly frigid and blustery conditions. But if the length is right for you, the level of warmth around the upper body and arms truly is impressive. Finally, it's worth noting that the moderately snug fit means you can't layer heavily underneath for particularly cold days. I can accommodate a t-shirt and button-up, but there isn't enough space for a midlayer puffy without restricting movement (more on this in "Fit and Sizing" below).

Water and Wind Protection
Like many everyday winter jackets, the Fordham features a waterproof shell for protection against snow, wind, and cold rain (although considering the level of warmth, you're most likely to be out in snow). In this case, the jacket uses Marmot's in-house 2-layer Membrain design, which—combined with the thick build—is very wind-resistant. It also excels in snowfall, and especially along the shoulders and outer arms that utilize a burly combination of nylon, polyester, and cotton. In practice, the jacket effectively shrugs off moisture and hasn't been prone to absorbing dry snow, although the outer fabric will start to wet out if the snow is on the wet end of the spectrum.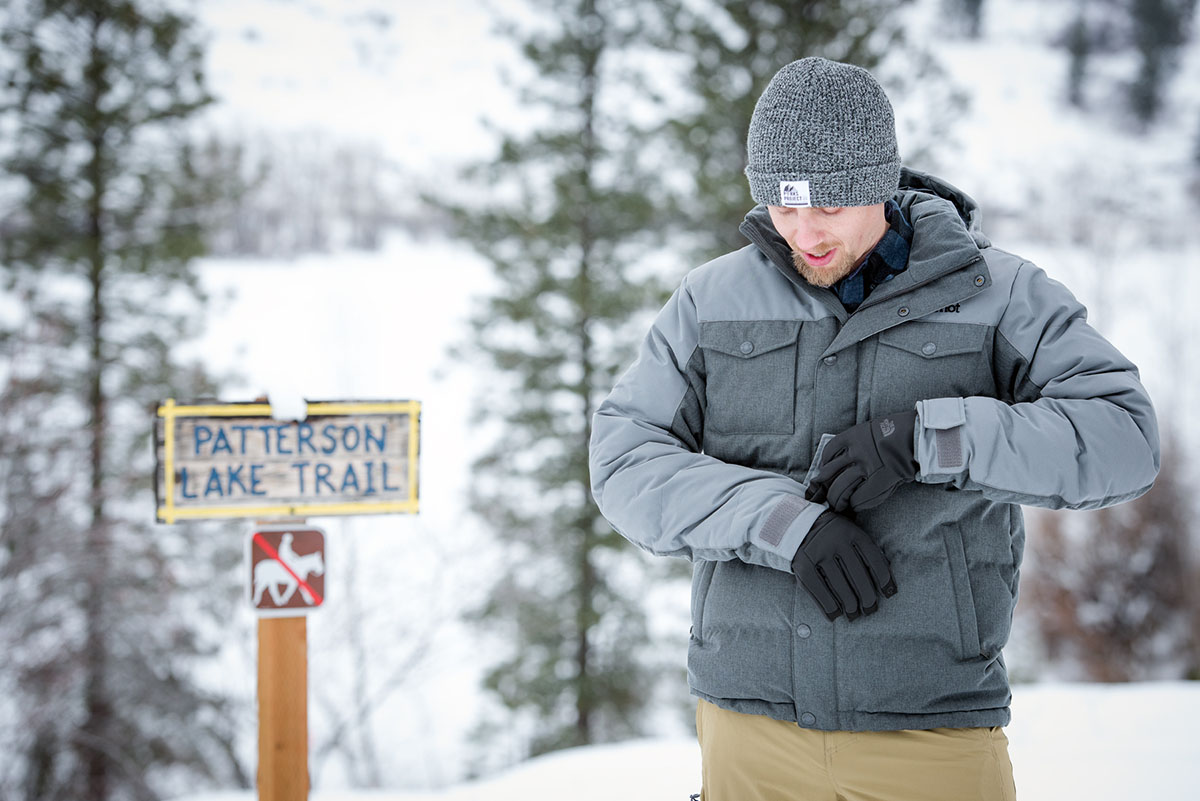 One thing to keep in mind is that the Fordham is not fully seam-sealed. This means that despite the waterproof materials, there is a chance the down along the inside can get wet if moisture makes its way through the seams. To be fair, I haven't experienced this yet, and it's unlikely to occur if you're out in dry snow or for less extended periods of time. Additionally, the down has a water-resistant treatment (Marmot's Down Defender technology), which provides an extra level of protection. But the lack of seam sealing is still a potential issue if you'll be spending significant time in truly inclement weather. For those very wet conditions, REI Co-op's Stormhenge Down Hybrid has a fully waterproof shell and is seam-sealed, plus you get synthetic insulation in moisture-prone areas like the cuffs and hood.

Comfort
Like warmth, the Fordham also scores high marks in the comfort department. Slipping it on feels a lot like crawling into a cozy down sleeping bag, and the substantial build and fairly trim fit practically hug you in warmth. Additionally, Marmot nailed all the important touch points: the interior lining is smooth and easily slides over a baselayer or bare arms, the aforementioned fleece around the cuffs gives a boost in comfort, and the fleece-lined pockets are equally soft. It's worth noting that the inside of the collar uses the same polyester herringbone as the exterior body of the jacket, so it's a little less cozy when ducking your face inside to brace against wind and snow. But to be fair, it's not abrasive and hasn't led to any major complaints. All told, comfort is yet another area where the Fordham outperforms its reasonable $325 price tag.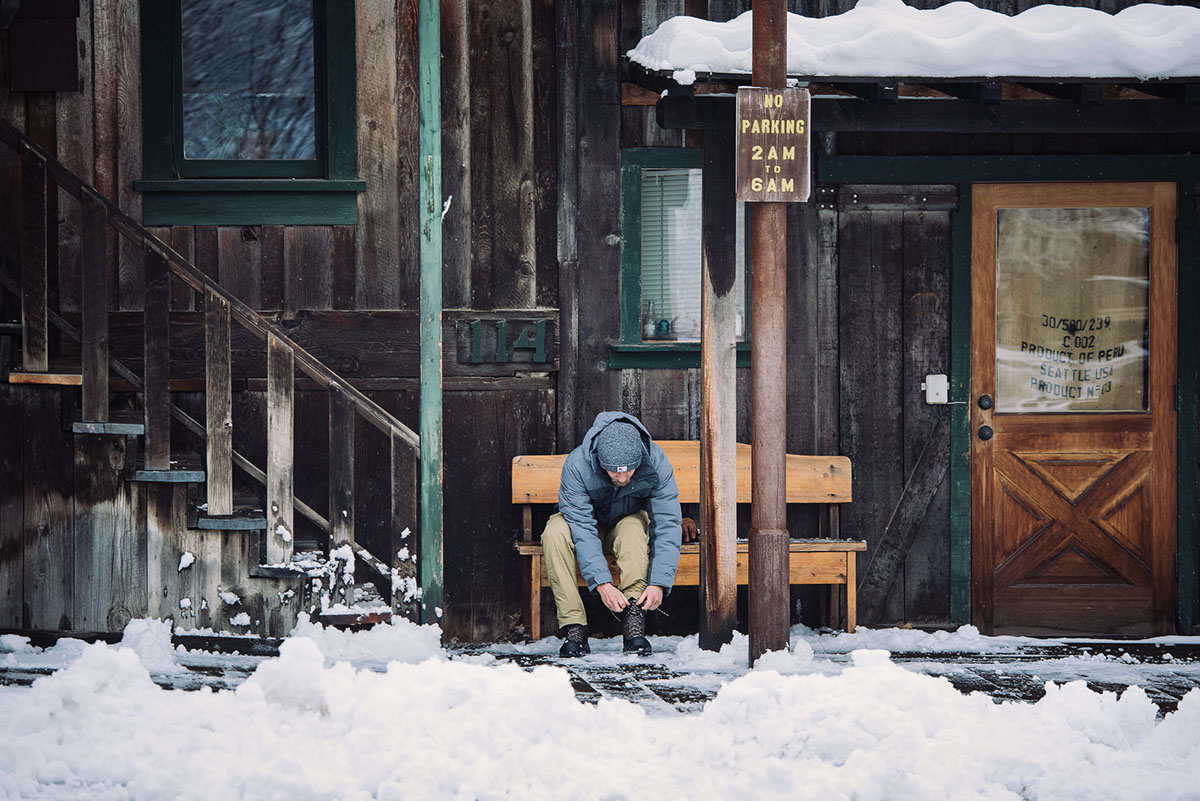 Features
Hood
The Fordham's hood isn't anything fancy, but its removable design and solid all-around coverage check the right boxes. I've found it's large enough to easily slide over a thick beanie, and two drawcords at each side allow you to snug down the fit. It's not highly adjustable and won't stay locked in place like a model that cinches around the back, so you may need to hold on if a strong gust hits you straight on. But all in all, it's a functional design that should get the job done in most conditions. And on mild days, the hood can be removed by undoing the Velcro at each side and unzipping it along the back of the collar. It's quick and easy to take off, although I found it can be a little finicky to reinsert the Velcro tabs when you put the hood back on (I would prefer a button at each side, but this is a very minor complaint).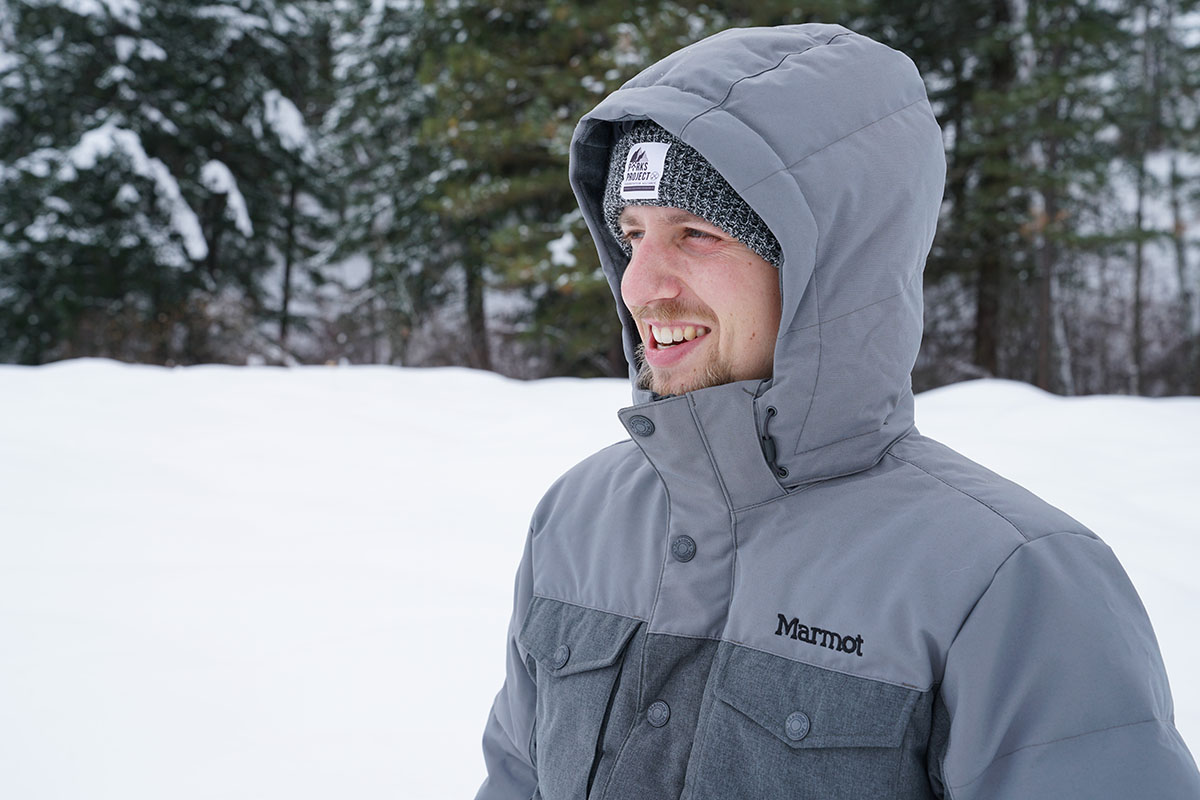 Pockets
Part of what gives the Marmot Fordham its distinctive look is its pocket layout, and particularly the buttoned pockets along the chest. In reality, these are mostly cosmetic as they're fairly small and less reliable than a zippered pocket, but they have their uses for small items like lip balm or tissues. The lower hand pockets are much more functional and a nice size for protecting frigid hands, plus their fleece lining is quite soft against bare skin. Rounding out the organization, there's a phone-friendly pocket along the interior that easily swallowed my large iPhone 11 and includes an exit port for headphone cords.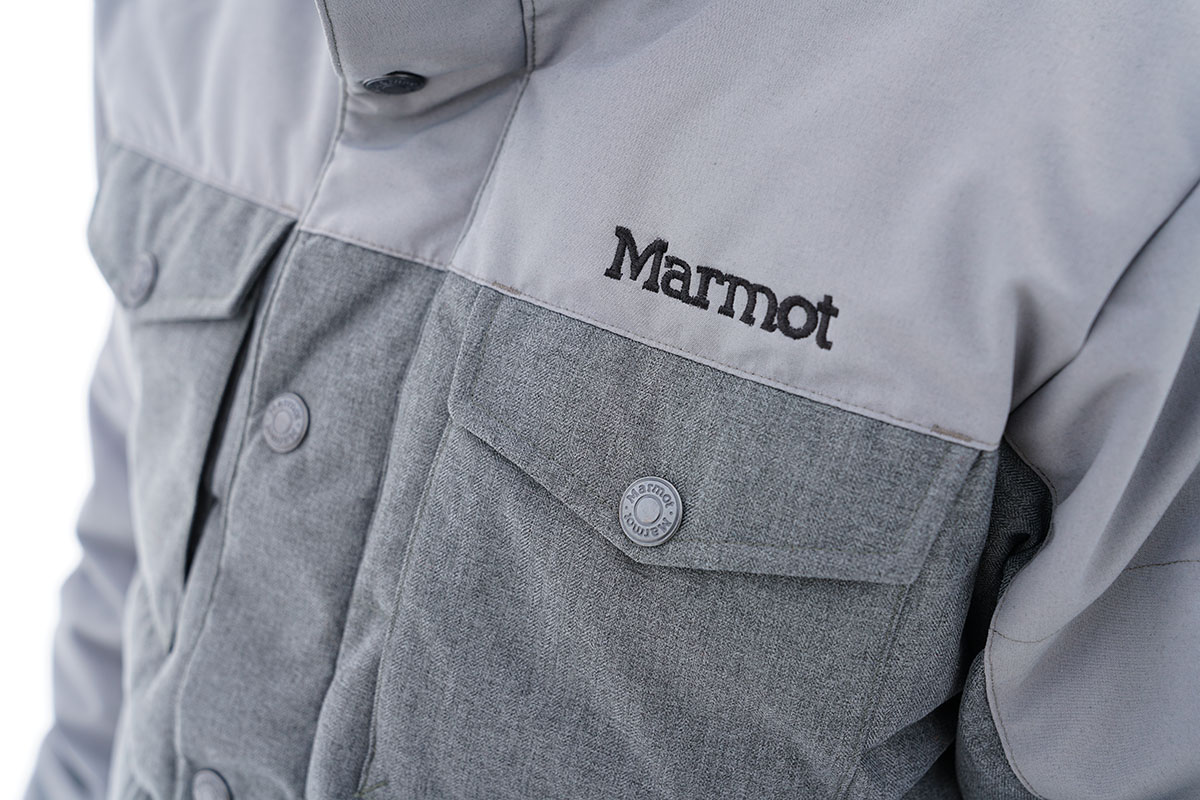 Construction and Durability
Like many Marmot products we've tested, the Fordham impresses from a build quality standpoint. The two-tone shell, which uses both a herringbone polyester and a blend of nylon, polyester, and cotton, is burly and very tough. After more than three winters of use, the exterior still looks like new, and the same goes for the interior lining. The center zipper is another highlight: its substantial teeth give it a confidence-inspiring feel, and I've had no hiccups in its performance to date. The only sign of wear is the fleece-lined cuffs, which have lightly pilled over the years. But they're still perfectly cozy, and since they're tucked away along the inside, it's not something I notice very often. All in all, as long as you take care of the jacket and don't leave it compressed (this can damage the down insulation over time), the Fordham is the kind of piece that should last many winters.

Weight and Packability
Marmot lists the Fordham's weight at 2 pounds 11.8 ounces, and my men's medium is nearly an exact match at 2 pounds 11.4 ounces. For comparison, that's fairly average when stacked up against some of our other top-rated winter jackets: The North Face McMurdo (3 lbs. 4.6 oz.), Gotham III (3 lbs. 1.6 oz.), and Kuhl Arktik Down Parka (3 lbs. 4 oz.) all weigh more, while REI Co-op's Stormhenge Down Hybrid checks in considerably lighter at 1 pound 15.8 ounces (although that jacket is less warm). All in all, for the amount of insulation you get, the Fordham's weight is perfectly reasonable.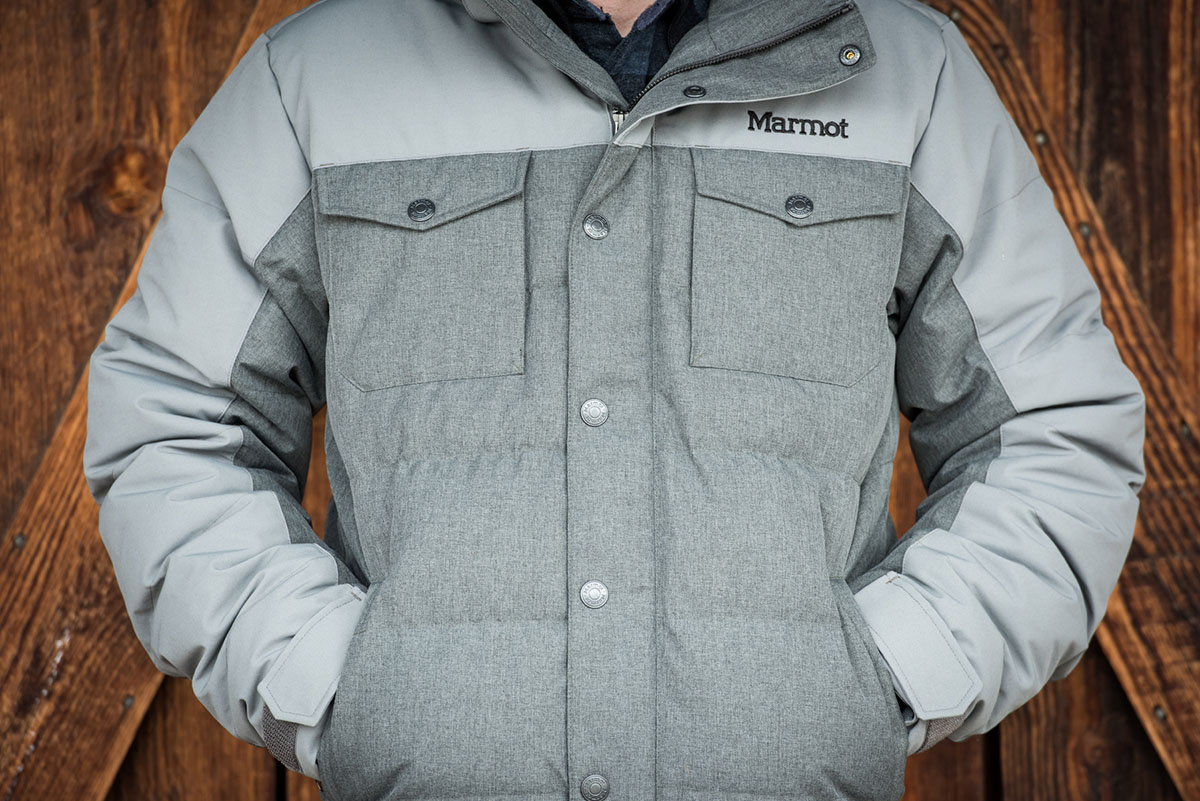 Given the thick fabrics, the Fordham is surprisingly packable. Thanks to the quality down insulation, you can compress the jacket into its own hood down to about the size of a basketball. To be sure, it's a far cry from a packable performance piece like the Patagonia Fitz Roy Down Hoody or Rab Neutrino Pro, but the design is serviceable for stowing in a suitcase or duffel for travel.

Fit and Sizing
At 5'9" 155 pounds, I chose my standard men's medium for the Fordham and found it to be a good match overall. Marmot lists the jacket as a "regular" fit, but I would say it's on the slightly trim end of the spectrum. And for my uses, this has been pretty ideal: the jacket fits nicely over just a baselayer without feeling overly bulky or loose, although there isn't enough space for a thicker down or synthetic midlayer. However, the biggest area of concern is the collar area, which is surprisingly tight for me. In practice, I'm able to zip the jacket up fully without any pinching or discomfort, but it's undeniably snug, which could pose an issue for some.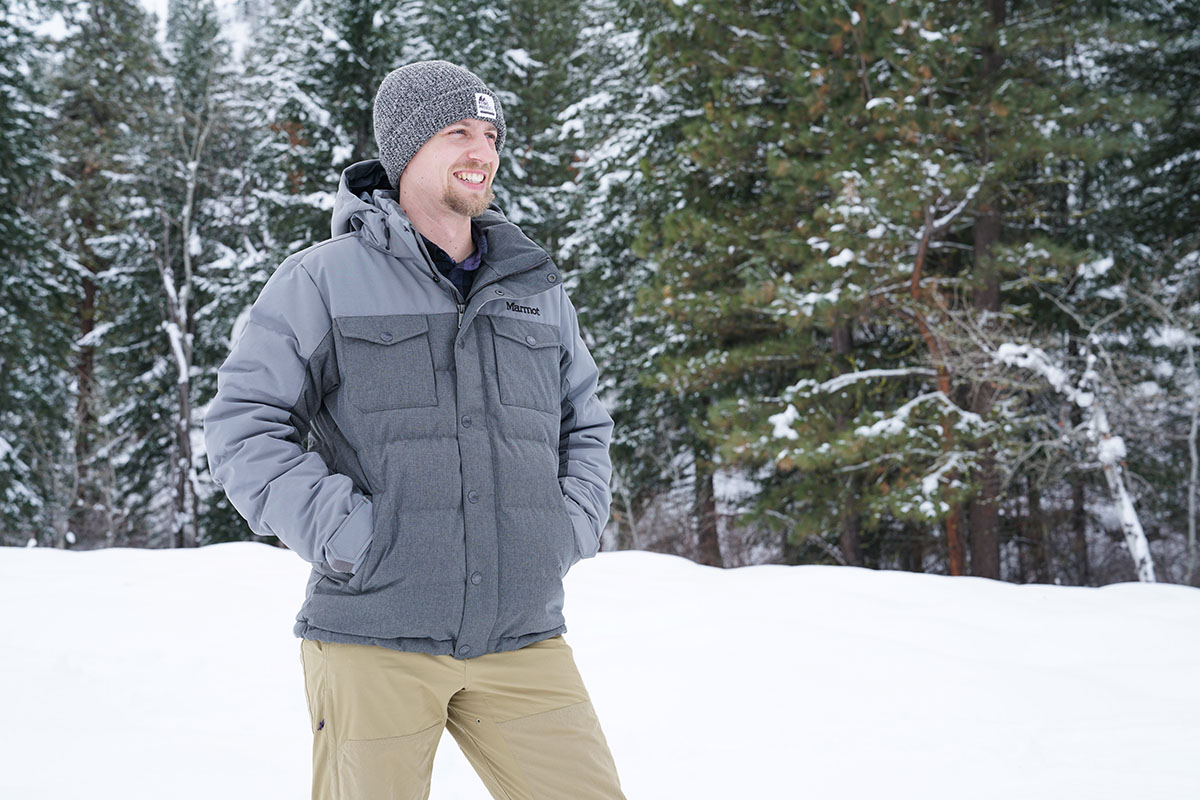 What We Like
Impressively warm and comfortable. We've taken the jacket down into the single digits Fahrenheit with just a baselayer underneath without issue.
At $325, the Fordham is an excellent value for the levels of coziness and protection you get.
Well-made and good-looking for around-town and casual wear.

What We Don't
Not fully seam-sealed, which means moisture can make its way through the outer shell to the down underneath in sustained rain or snow.
Fairly short back length (27.25 in.) translates to less protection and insulation than many parka-length alternatives.
Collar area is noticeably tight, which could pose an issue for those with thicker necks.
Reinserting the Velcro tabs to reconnect the hood takes some patience.


Comparison Table

The Competition
Marmot's Fordham is a standout in the winter jacket market for its combination of warmth, comfort, and durability—all at a reasonable $325 price point. Another one of our favorites in this category is The North Face's Gotham III. Like the Fordham, the Gotham sports a hardwearing and waterproof shell, chest pockets protected by flaps, and a clean, urban look that wears well around town. In parsing out the differences, the Gotham uses lower-quality 550-fill down (compared to the Fordham's 700-fill) and is a bit less warm, but it has a longer back length for better coverage and a roomier fit that's easier for layering underneath. In the end, both are solid, reasonably priced options for cold winter temperatures, and fit and looks will be the deciding factors for many.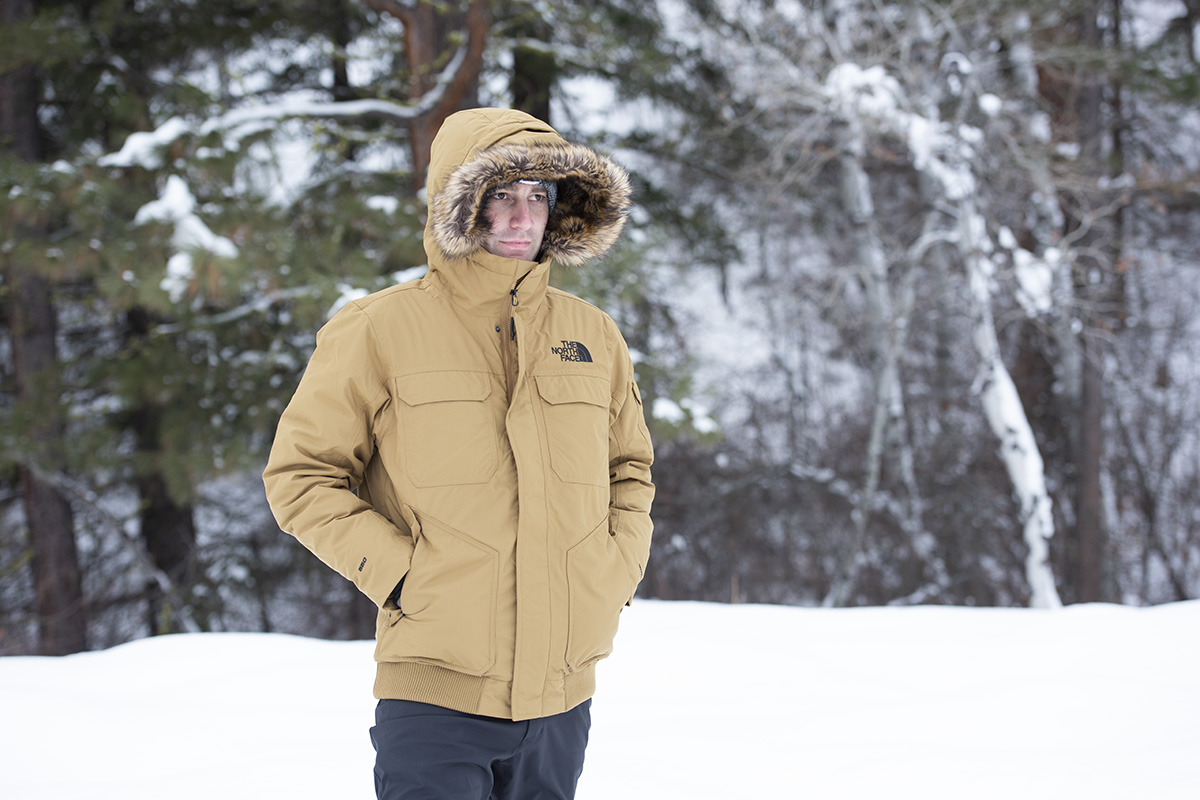 For a similar mix of style and warmth as the Fordham, we also like Kuhl's Arktik Down Parka. Stacked up against the Marmot, the Kuhl has a longer cut (32 in.), offers comparable insulation, and is similarly durable. That said, the Arktik has a somewhat polarizing look, while the Fordham is a bit more streamlined and modern. The Kuhl does get you an upgrade in down quality (it uses more premium 800-fill down), but the Arktik's styling isn't for everyone and it comes at a decent jump in price to $499.
Like Marmot, REI is another leader in value, and their Stormhenge Down Hybrid is a proven alternative for $66 less than the Fordham. With the REI, you get less warmth but fully sealed seams for better protection against the elements, along with a 2-layer waterproof shell and synthetic insulation in areas prone to moisture. The jacket also boasts technical features including pit zips for dumping heat, a draft tube for sealing out cold, and a highly adjustable hood. In deciding between the two, we'd break it down as follows: the Stormhenge crosses over better between casual and light performance use (it can even pull double-duty as a ski shell in a pinch), while the Marmot is warmer and better tuned for frigid winter days in the city.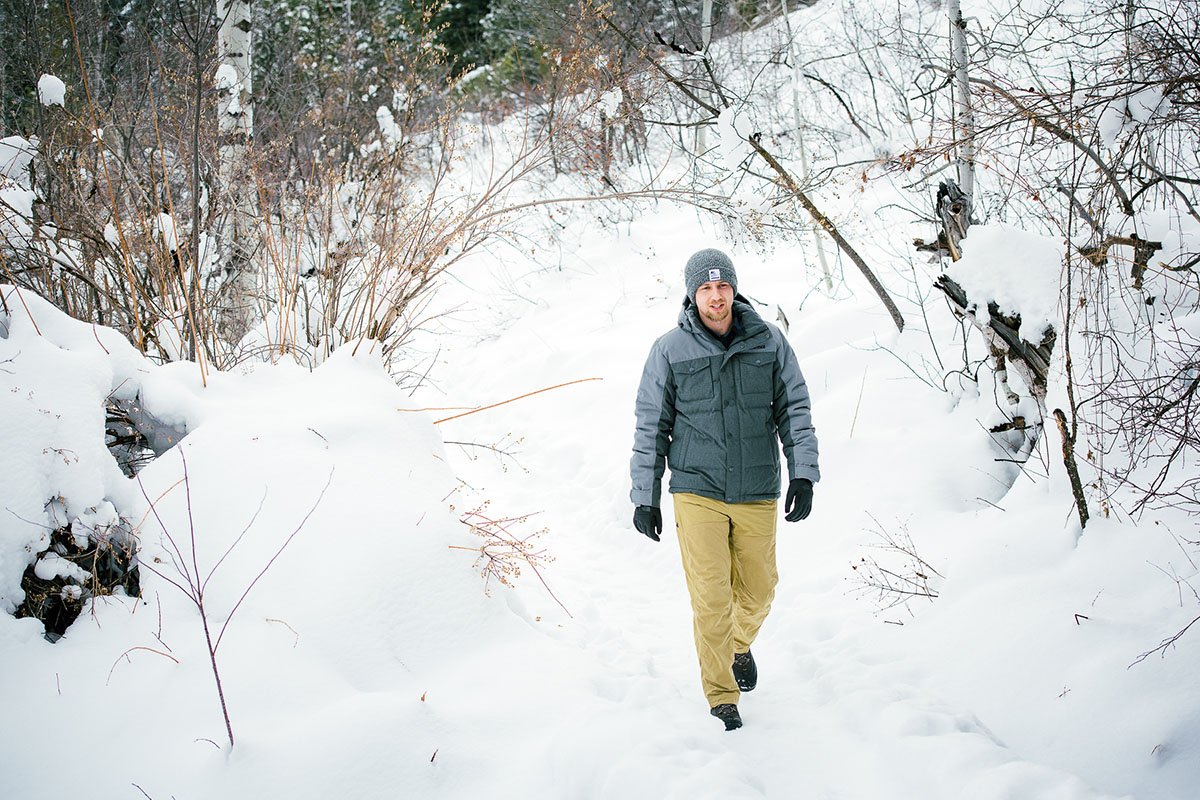 Fjallraven's products are known for their good looks and urban styling, and their Singi Down Jacket is case in point. Right off the bat, we'll note that the Singi is much pricier than the Marmot at $600 and heavier at 4 pounds 2.7 ounces. But for the added cost and weight, the Fjallraven sports a longer parka length, generous storage with six total pockets, solid warmth from the 600-fill down, and the brand's high-end build quality. That said, the Marmot is warmer, has a trimmer cut, and uses higher-quality insulation, which is why we rank it higher in our winter jacket round-up. If you prefer a longer cut, however, the Singi is a stylish and well-built option.
Last but not least, Patagonia is a brand that excels in the everyday winter jacket category, and their closest competitor to the Fordham is the Jackson Glacier Jacket. For $349, you get similar down quality but a little less warmth (5 oz. of 700-fill down), useful organization including two hand pockets and one internal pocket, a more adjustable hood (although it's not removable), a streamlined look that wears well around town, and a weather-resistant 2-layer shell. The Marmot has the burlier exterior and weighs quite a bit more as a result (the Jackson Glacier checks in at 1 lb. 15 oz.), but it's the more protective and warmer choice for the heart of winter.
If you're thinking about buying gear that we've reviewed on Switchback Travel, you can help support us in the process. Just click on any of the seller links above, and if you make a purchase, we receive a small percentage of the transaction. The cost of the product is the same to you but this helps us continue to test and write about outdoor gear. Thanks and we appreciate your support!
Depending on the seller, most products ship free in the United States on orders of $50 or more. International shipping availability and rates vary by seller. The pricing information on this page is updated hourly but we are not responsible for inaccuracies.
Read More From Switchback Travel