Along with their Sawtooth line, the Bridger boot is a signature product from Bozeman, Montana-based Oboz. Its design is in many ways reflective of what has made the company a success: a reliable fit, durable materials, and high levels of support and comfort. However, after testing the Bridger Mid while hiking in Patagonia and the Pacific Northwest, we found that the boot is starting to show its age and feels slower and heavier than many modern competitors. Below we outline our experiences with the Bridger Mid. To see how it stacks up to the competition, see our article on the best hiking boots.
 
---
Table of Contents
---

Performance
Comfort
The Oboz Bridger Mid has been a mainstay in the company's lineup for years, and it certainly feels a bit dated when you slip it on. The firm leather upper, substantial tread underfoot, and beefed-up midsole are a far cry from the more minimalist, trail runner-inspired boots starting to dominate the market of late. But despite the initial stiffness that took a couple hikes and walks to break in, the Bridger has proven to be a comfortable boot overall. There's sufficient cushioning underfoot to protect from rocks and rough trails, the lacing system is a bit rigid but does a great job securing and staying in place throughout the day, and there's ample cushioning around the collar to cinch everything snug without creating pressure points. All in all, despite the slightly dated feel, on-trail comfort is still high.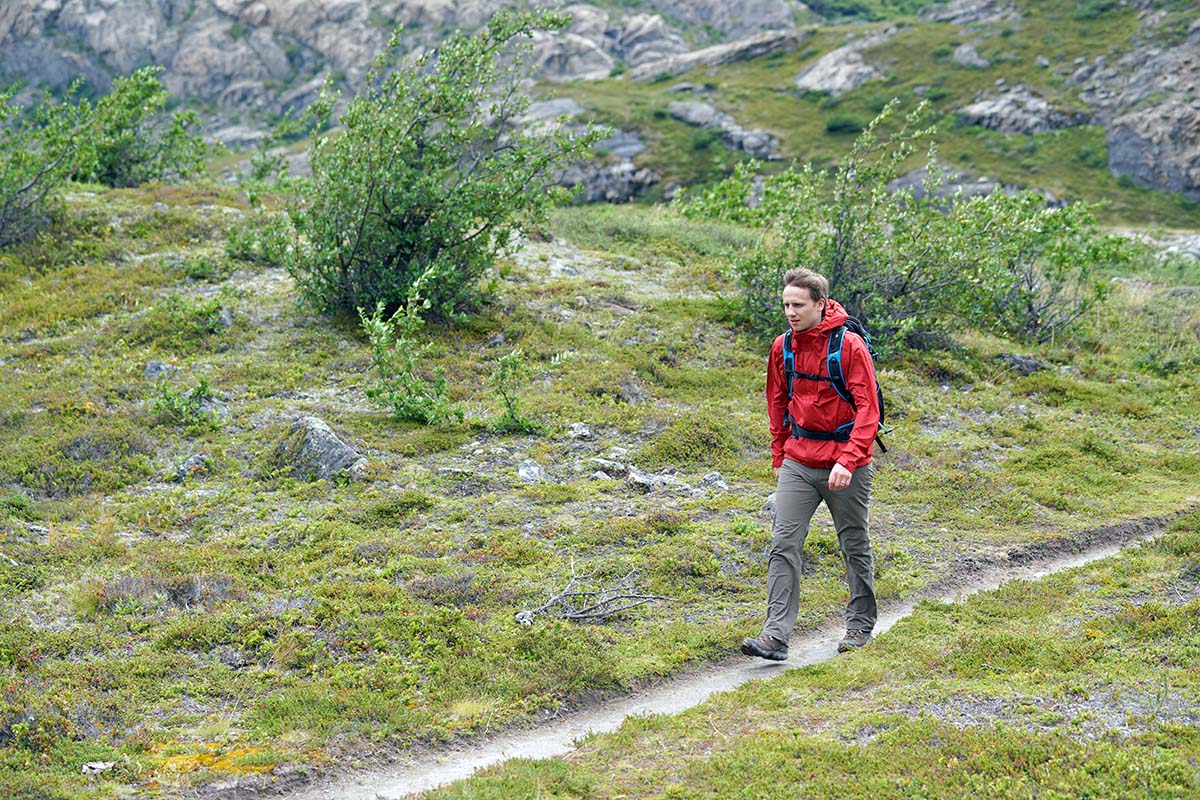 One area where the Oboz really stands out is its high-quality insole. Most manufacturers include a basic and fairly flat footbed, but the included proprietary O Fit insole in the Bridger is nicely sculpted with a medium-height arch and cupped heel. The result is a more custom fit right out of the box. Of course, those with flat feet might find it uncomfortable and those with finicky feet may still need to swap it out, but we nevertheless appreciate Oboz's efforts here.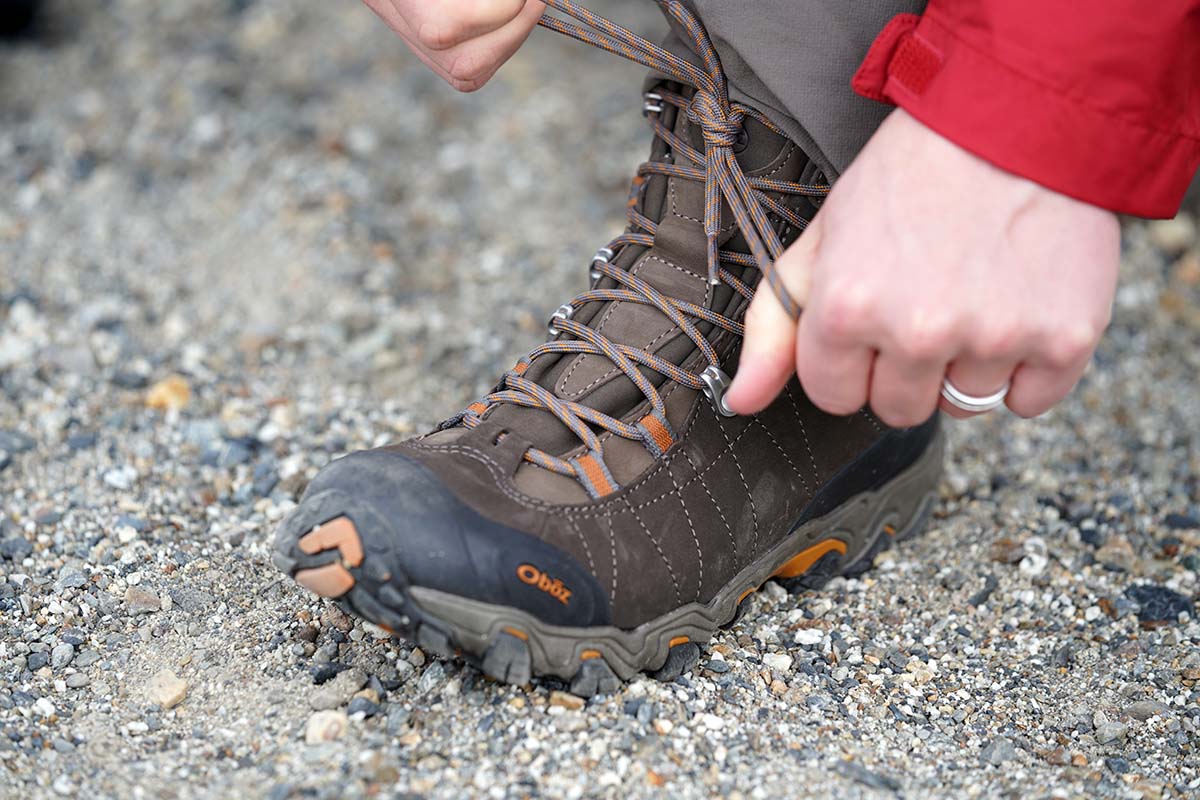 Weight
Given its leather build and thick midsole, the Bridger Mid's reasonable weight of 2 pounds 7.6 ounces (for my men's size 9) was a bit of a surprise. The supportive design feels notably heavier on your feet (something we also experienced with Oboz's Sawtooth II Mid), and the weight savings are likely due to the boot's lower height, which just clears your ankle. But within the wider market, its listed weight of 2 pounds 6 ounces is pretty competitive: Vasque's Talus AT and Keen's Targhee III are close at 2 pounds 3 ounces and 2 pounds 2.8 ounces respectively, and the popular but less durable Merrell Moab 2 Mid WP just beats it at 2 pounds 4 ounces. You can go lighter with a boot like the Salomon X Ultra 3 Mid (1 lb. 15.7 oz.), which will get you a far nimbler set-up that's more comfortable for hiking quickly. But if you prefer a supportive leather build, the Bridger offers just that at a surprisingly good weight.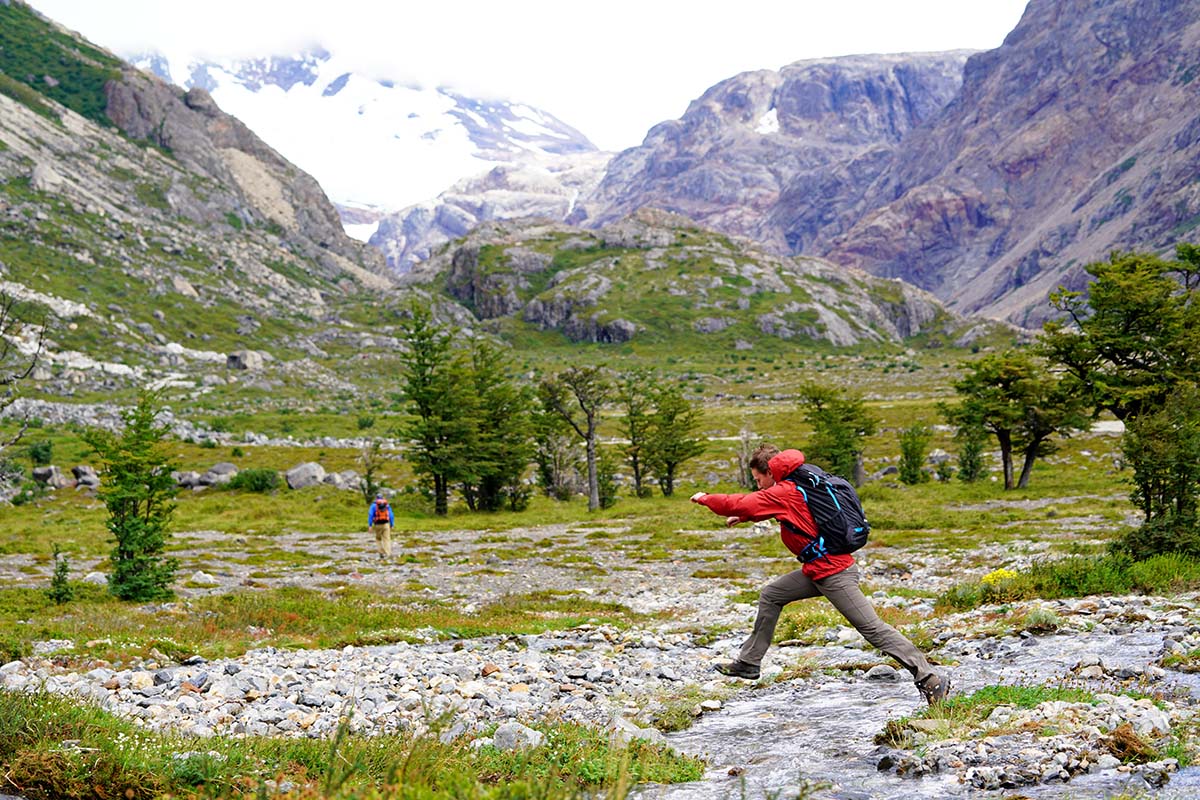 Traction
While the Oboz Bridger Mid is competitive in terms of weight, traction falls notably short. The lugs are overly large and not spaced far enough apart to shed mud efficiently (the shoe is prone to caking up in these conditions). The rubber itself—Oboz's proprietary Granite Peak compound—is reasonably tacky and soft for sticking to rock, but the boot's fairly stiff and upright set-up doesn't encourage fast hiking or boulder hopping. For these uses, we'd strongly prefer a lighter and nimbler model like the Salomon X Ultra 3 Mid GTX. To be fair, traction is perfectly sufficient for most trails and doesn't have any glaring downsides, but the tread pattern does exacerbate the boot's already-clunky personality.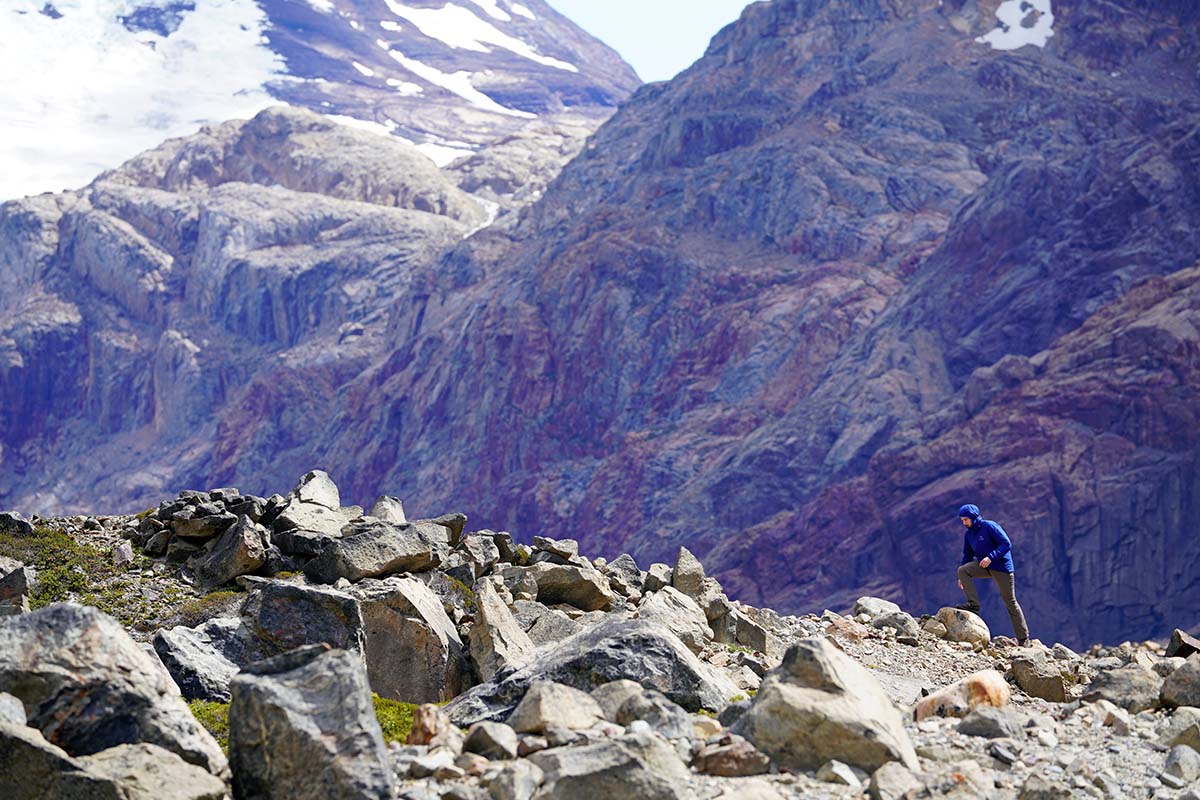 Stability and Support
Sub-$200 boots rarely excel when it comes to stability on the trail, but the Bridger Mid is a good overall performer. The leather build is sturdy, and Oboz added TPU reinforcements under the forefoot and nylon shanks in the midsole that give it a planted feel. Added up, the Bridger is strong enough that I felt confident loaded down with a heavy backpacking pack. However, keep in mind that the height is still fairly low, sitting just over the ankle, meaning it can't match a taller and burlier (and more expensive) boot like Salomon's Quest 4D 3 GTX. We'd also prefer that the heel were a bit wider to give the boot an even more solid platform. But for the price, you'd be hard-pressed to find a more supportive option.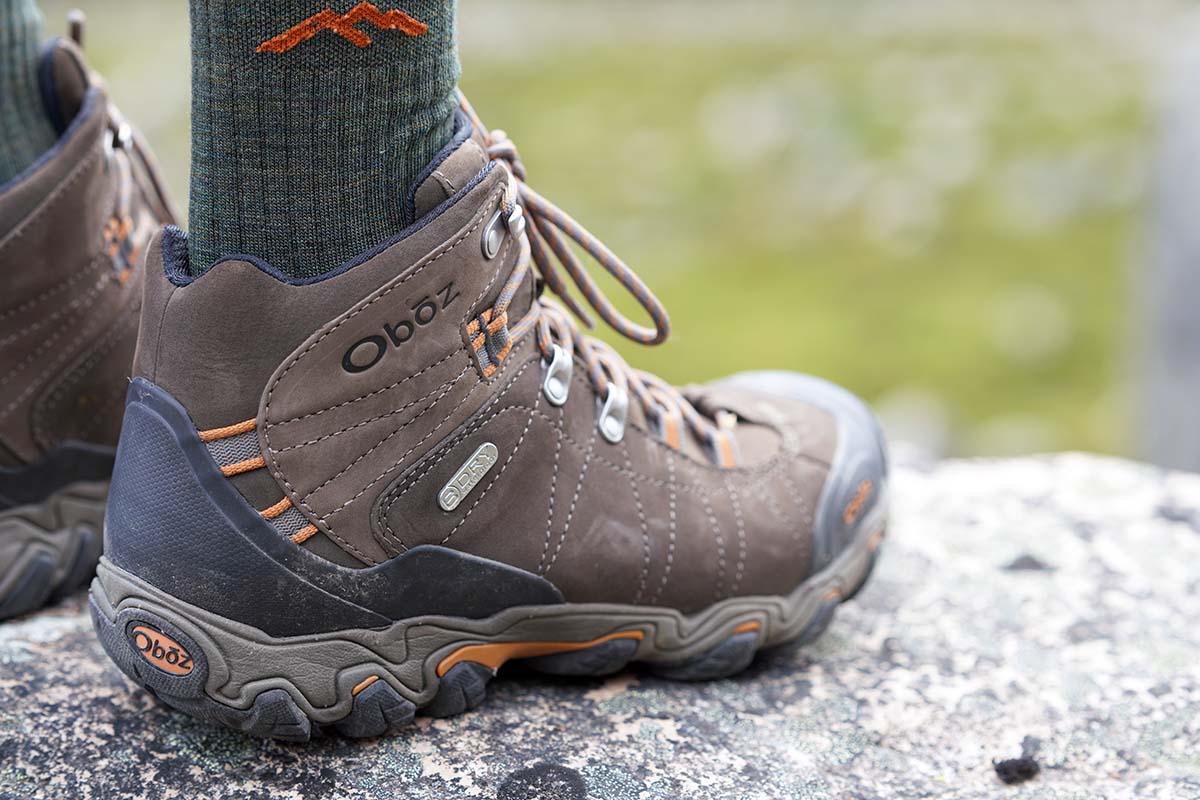 Waterproofing and Breathability
One area where Oboz appeared to cut costs was in the use of their in-house B-Dry waterproof liner. The good news: as with our experiences with Oboz's own Bridger Insulated and Sawtooth, the Bridger Mid effectively kept moisture out. I have found the leather upper does start to soak up water if conditions are particularly wet, but I haven't had any leaking or failures during stream crossings or when hiking in light snow.
The main downside of the in-house B-Dry build (in conjunction with the full leather upper) is that it's quick to overheat. I ran hot in the boot even while wearing lightweight merino wool socks on mild, late-winter days—something we haven't experienced with Gore-Tex-equipped models like the Salomon X Ultra 3 GTX or Asolo's Falcon GV. But to be fair, not many in-house technologies are standout breathers (B-Dry is fairly average in this regard), and Gore-Tex remains the class leader.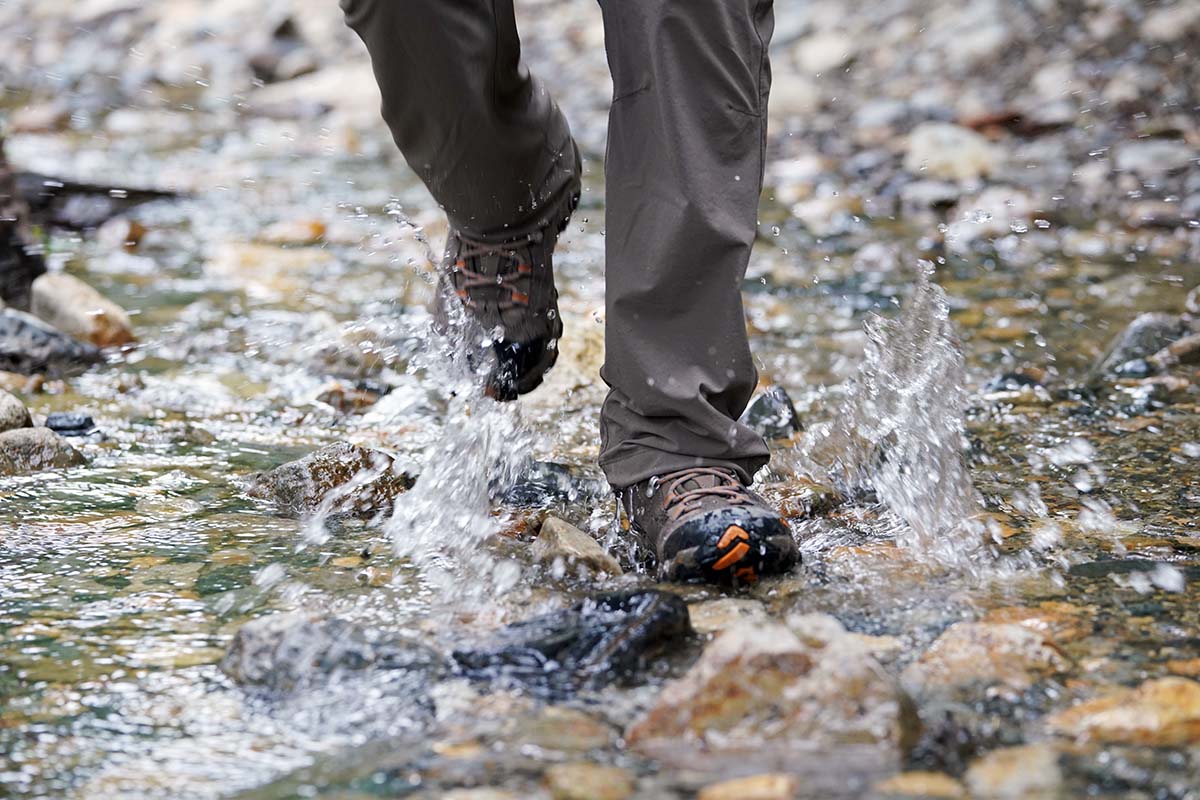 Foot and Ankle Protection
One clear benefit of the Bridger's traditional leather build is solid all-around protection. The sides of the foot can better cushion against rocks than the mesh-heavy boots that dominate the market, and Oboz also included a sturdy heel counter and very burly rubber toe cap that covers the entire front of the foot. It's true the boot isn't very tall, but it still completely clears the ankle, and the collar is sufficiently cushioned to keep it thoroughly protected. All in all, for hikers that prefer a lot of protection against rocks, roots, and other trail obstacles, the Bridger is a great match.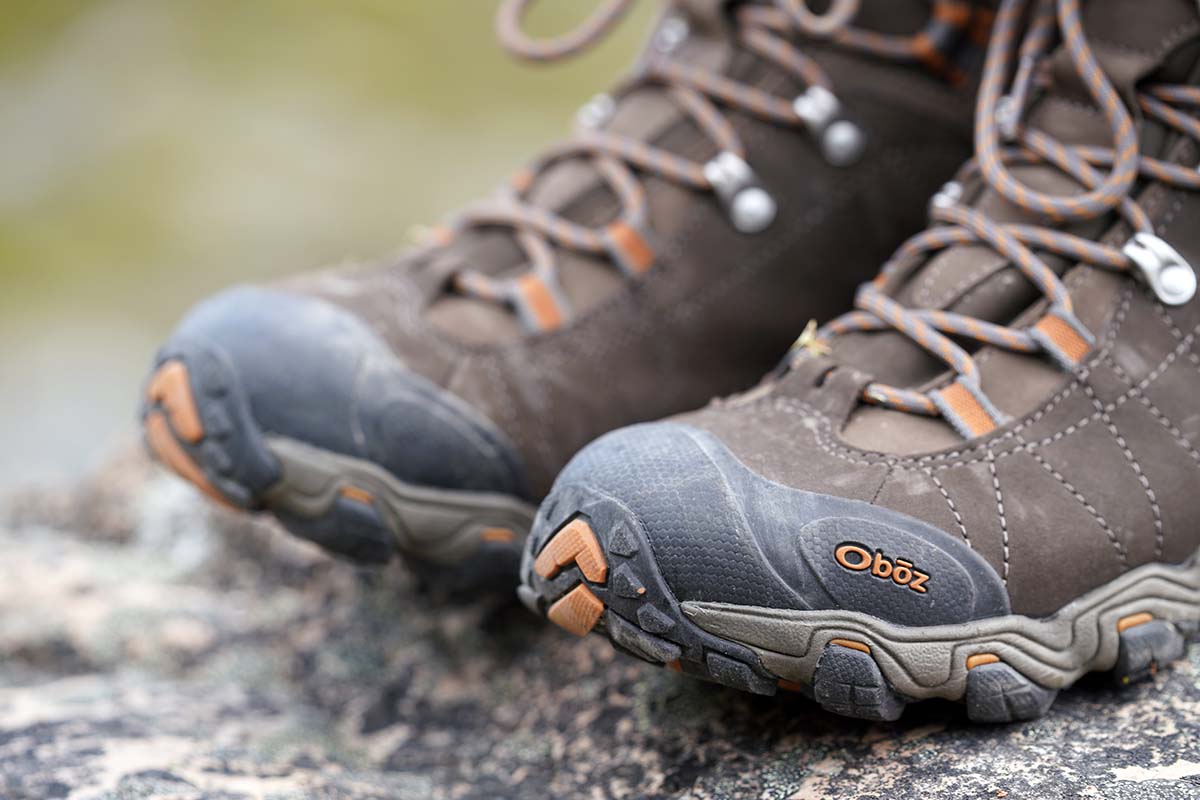 Build Quality and Durability
The Bridger Mid is a hardwearing leather boot that's built to last. The leather upper has a quality feel, Oboz strategically incorporated metal hardware into the lacing system, and the insole is premium quality. My pair has held up well through numerous rocky hikes, although I haven't put on a ton of miles on the boots just yet (we'll update this write-up if any issues crop up). All that said, a fair number of users have reported that the fairly soft outsole rubber has a tendency to occasionally chip away or rip off on particularly rough terrain. Ours is looking fine, but this could be a concern if your local trails are particularly rocky (especially with rough rock like granite).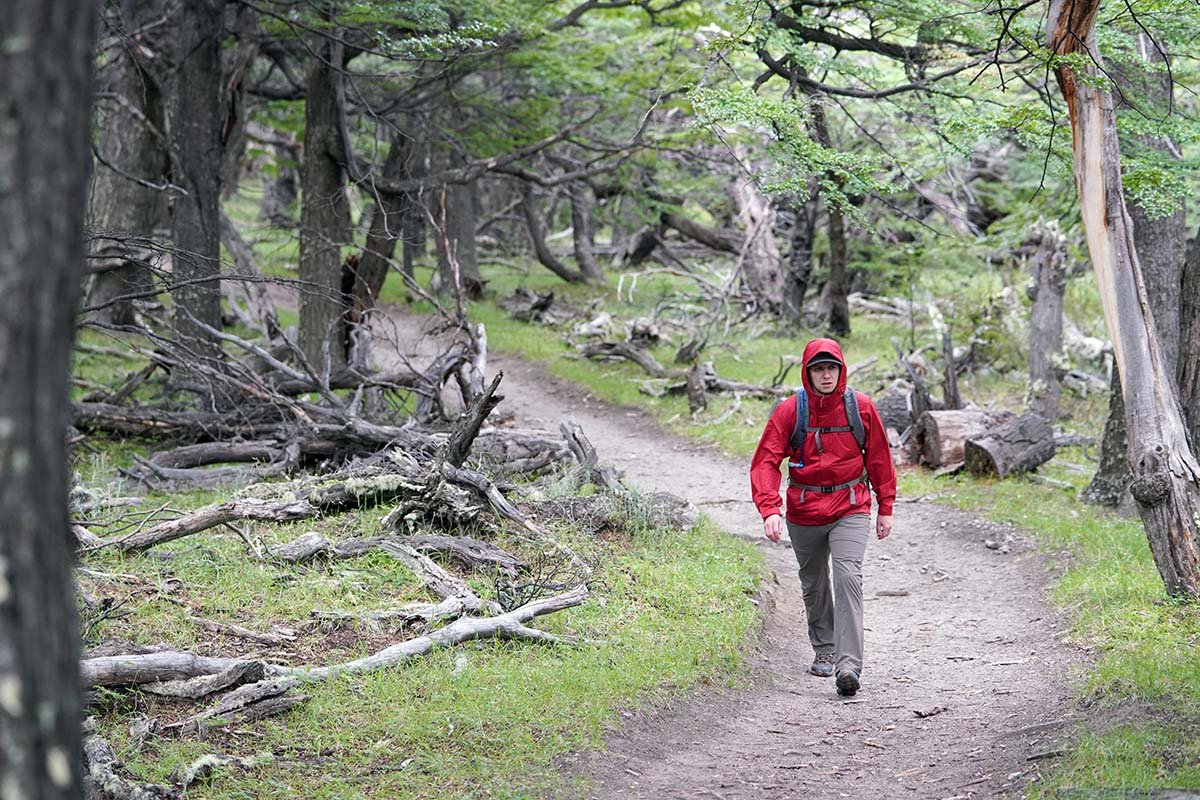 Fit and Sizing
Boot fit plays a crucial role in performance and comfort, and this is one area where Oboz really shines. The Bridger Mid fits just how many hikers want: it's snug at the heel to keep it locked in place for extended climbs, average in the midfoot (although it's easy to comfortably cinch it down if needed), and nice and open around the toes. I went with my standard men's size 9 and had no complaints about fit—the shoe fit evenly around my foot with no noticeable areas of tightness or roominess. You also get the aforementioned O Fit insole, which provides significantly better heel and arch support than we're used to seeing from stock footbeds. And a nice bonus for those with higher-volume feet: Oboz makes both the men's and women's boots in dedicated wide sizes.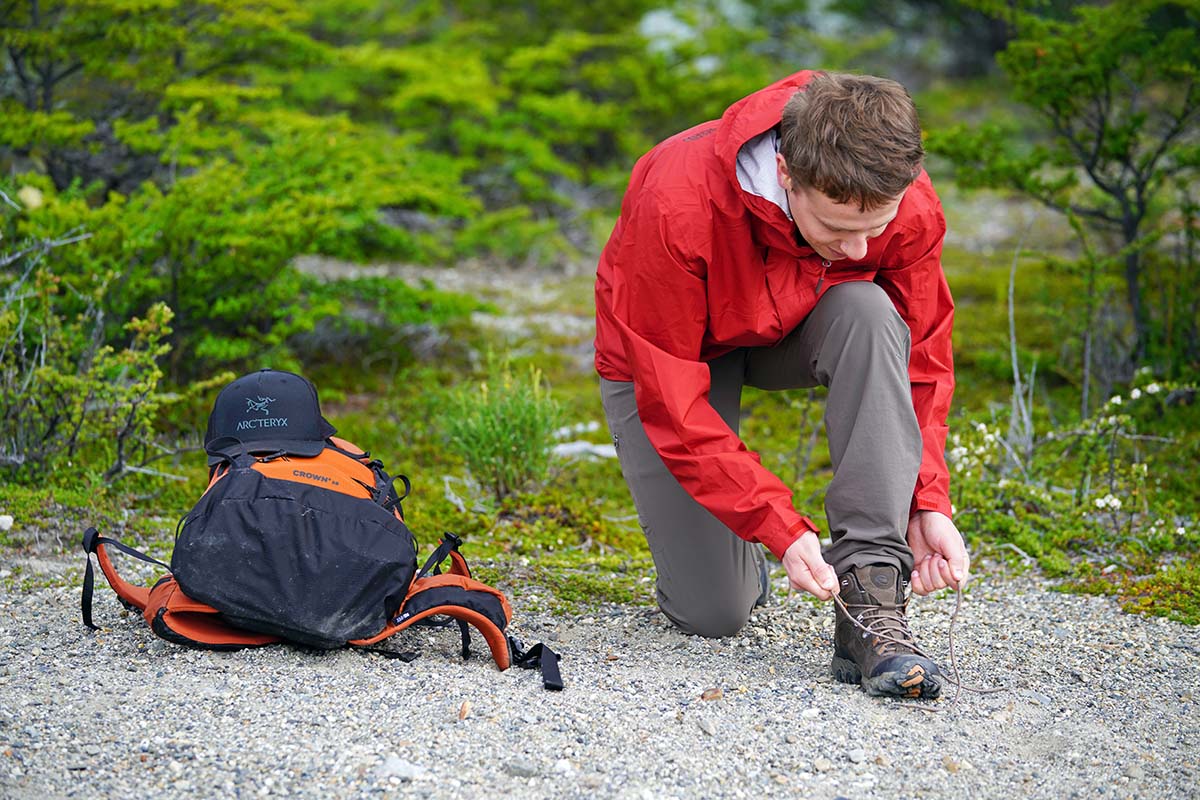 Other Versions of the Oboz Bridger
Apart from the men's Bridger Mid BDry tested here, Oboz also offers a number of other variations. For starters, the same boot is available in a women's-specific model with an identical leather build, reinforced midsole design, and Granite Peak outsole. The only differences are in colorways and weight: the women's Bridger Mid is sold in red, maroon, and brown designs and clocks in lighter than the men's pair at 2 pounds 0.4 ounces. The popularity of the Bridger name has also spawned a range of Bridger products, from low-top shoes ($145 for the waterproof version) to non-waterproof "Vent" models ($150) and even burlier insulated winter versions. And last year, Oboz released a Bridger Premium, which includes numerous upgrades like Vibram rubber and full-grain leather for an extra $30.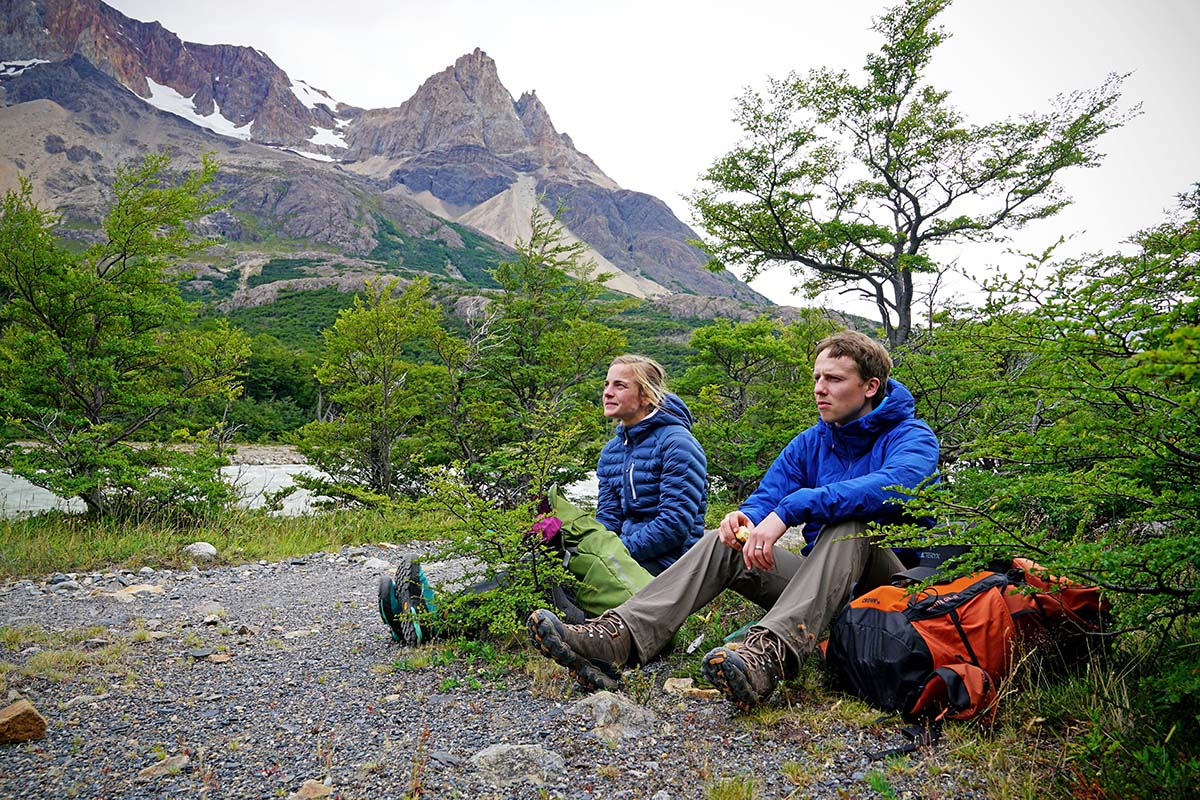 What We Like
The Bridger is a sturdy, supportive, and well-made leather boot at a good price.
O Fit insole is high-quality, nicely sculpted, and very supportive (most of the competition includes more basic and fairly flat footbeds). 
Offered in dedicated wide sizes for those with higher-volume feet.
 
What We Don't
Feels slower and heavier than much of the competition.
B-Dry waterproof membrane is quick to overheat, even in mild conditions.
Lugs aren't widely spaced and tend to cake up in mud.
Some users have reported the outsole has a tendency to chip away or rip off on particularly rocky terrain (we haven't experienced this issue ourselves).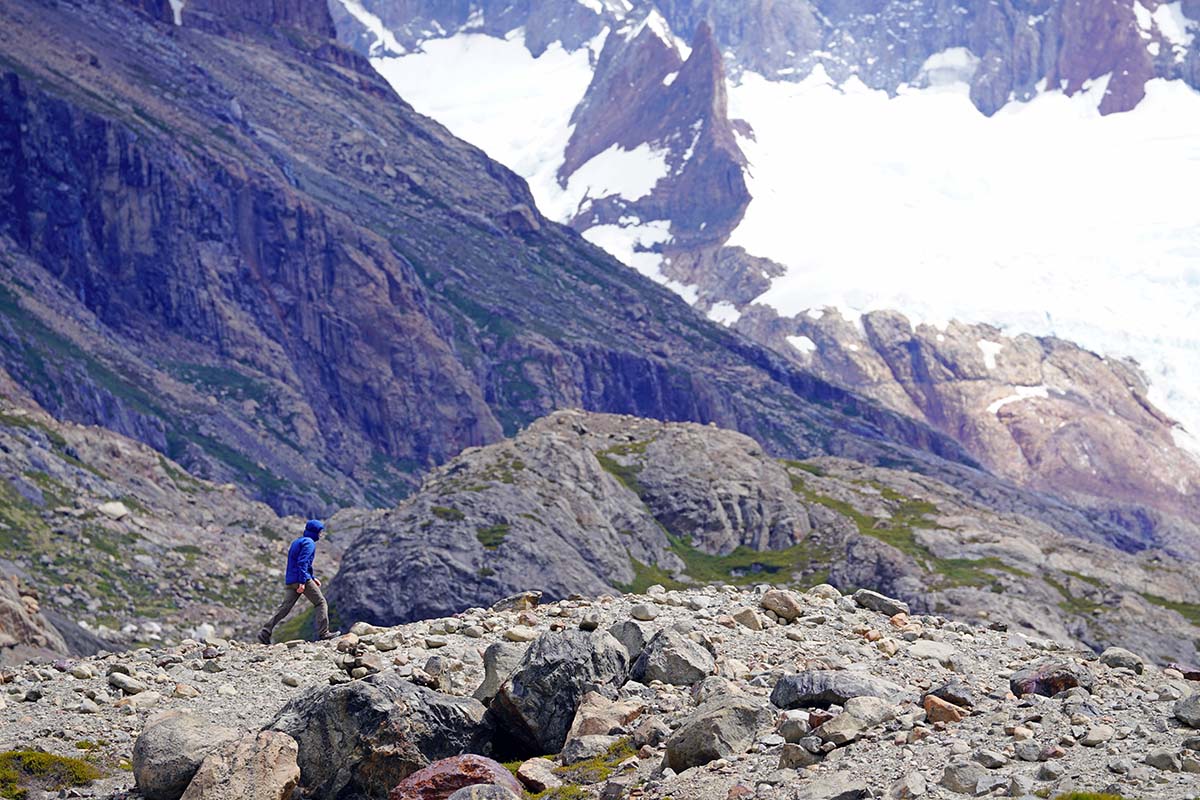 Comparison Table

The Competition
As a boot that's suitable for both hiking and backpacking, Oboz's Bridger casts a fairly wide net. One of the most popular options in this category is the Merrell Moab 2 Mid. Compared to the Oboz, the Merrell is slightly lighter at 2 pounds 4 ounces (the Bridger weighs 2 lbs. 6 oz.) and more flexible underfoot and in the upper with its mixed leather/mesh construction. We prefer the softer cushioning of the Merrell, although the Oboz is sturdier and more capable on rocky terrain with its more protective upper and increased stiffness. In the end, whether or not that's worth the extra $45 is up to you.
Another popular lightweight design to have on your radar is Keen's Targhee III Waterproof Mid. Like the Bridger and Moab, the Targhee uses in-house waterproofing tech and checks in at a similar 2 pounds 2.8 ounces. It's also an excellent value at $150 considering the leather build and great overall comfort and protection. The Bridger strikes us as a beefed-up alternative with better support and stability, although the tradeoff is that the Oboz feels a bit clunkier on the trail. All things considered, a final decision will come down to preferences on weight and agility (the Targhee wins out) versus a planted, secure feel (the Bridger gets the edge).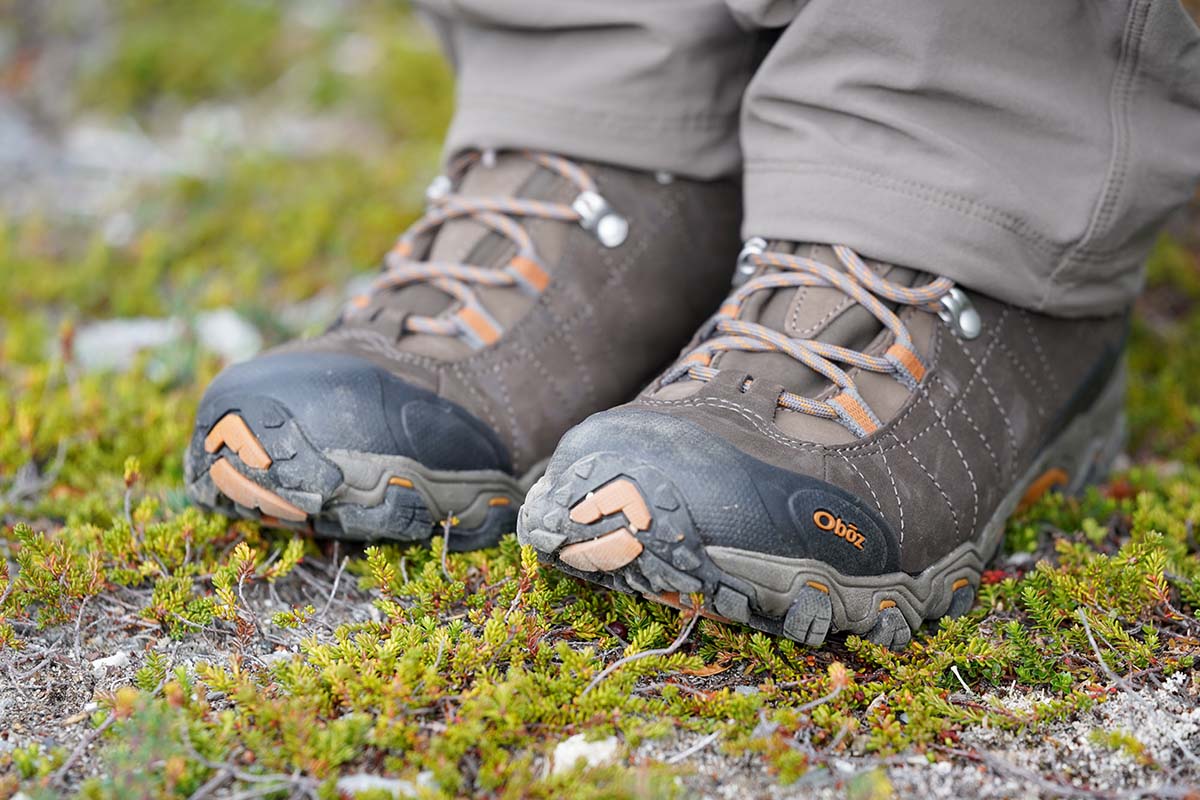 Our top-rated hiking boot this year is Salomon's X Ultra 3 Mid GTX, which has a similar ankle height as the Oboz but differs in most other ways: it's substantially lighter at 1 pound 15.7 ounces, more flexible underfoot, and has a far more athletic feel. Again, the Oboz's full leather build is a nice feature if you value its added protection, but the Bridger feels dated and slow on the trail when worn back-to-back with the Salomon. All things considered, the X Ultra 3 wins out in every other category, making it our top choice for everything from day hiking to light backpacking.
For $10 more than the Oboz, Vasque's updated Breeze AT is an interesting alternative. The Breeze is similarly stiff out of the box but sits a couple inches higher on the leg, increasing protection and stability. You also get upgrades like a Gore-Tex liner (which breathes much better than Oboz's B-Dry) and tacky Vibram rubber. The biggest downside is the considerable jump in weight to 2 pounds 11 ounces. Plus, we've found its lacing system is pretty finicky to use and has us concerned about longevity. That said, we think the Breeze AT is definitely a boot to have on your radar.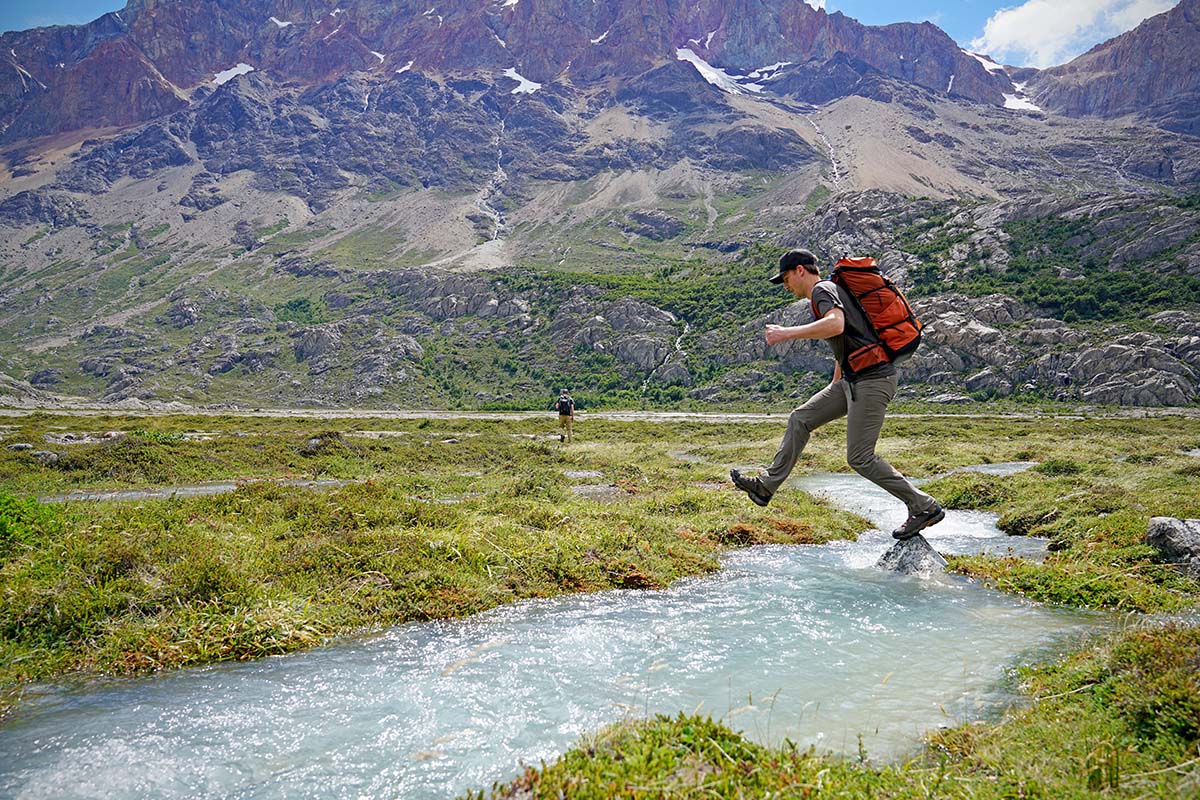 A final competitor to consider is also the most expensive: Lowa's $240 Renegade GTX Mid. This boot is another long-time favorite, and it particularly excels on backpacking trips with its excellent support and cushioning and a tough leather upper. Like the Breeze AT, the Renegade sits higher over the ankle than the Bridger, breathes better with its Gore-Tex liner, and has better all-around traction with its Vibram outsole. It's also about the same weight (2 lbs. 7 oz.) yet manages to feel noticeably lighter and nimbler. If you're looking for a tough boot for backpacking, we think it's worth the extra $60 investment (or you can consider Salomon's Quest 4D 3 GTX in the same category for $10 less).
If you're thinking about buying gear that we've reviewed on Switchback Travel, you can help support us in the process. Just click on any of the seller links above, and if you make a purchase, we receive a small percentage of the transaction. The cost of the product is the same to you but this helps us continue to test and write about outdoor gear. Thanks and we appreciate your support!
Depending on the seller, most products ship free in the United States on orders of $50 or more. International shipping availability and rates vary by seller. The pricing information on this page is updated hourly but we are not responsible for inaccuracies.
Read More From Switchback Travel