Rossignol Experience 86 Ti
Price: $1,000 (including 14-DIN bindings)
Ability level: Advanced to expert
Dimensions: 132-86-120mm (176cm)
What we like: Fast, powerful carver, and extremely smooth.
What we don't: A little less nimble and versatile compared with the outgoing model.
See the Rossignol Experience 86 Ti
Rossignol has shaken up their ski offerings a fair amount over the past couple years, starting with the release of the Black Ops freeride line and now a big revamp to the Experience collection for 2022. We gave a thorough test to the latest 86 Ti model with a set of Look 14-DIN bindings and were impressed with the new ski's carving abilities and all-around smoothness. It's decidedly a frontside design—definitely more so than the outgoing 88 Ti—and has lost a little of its all-mountain friendliness. But if you prioritize speed, dampness, and satisfying, arching turns, the Experience likely won't disappoint. Below we break down the Experience 86 Ti's performance. To see how it stacks up to the competition, check out our article on the best all-mountain skis.
 
---
Table of Contents
---

Hardpack Performance
Before starting my test of the new Rossignol Experience 86 Ti, I took a final spin on the now-discontinued 88 Ti model. Hopping back and forth between the two revealed how thoroughly the ski has changed: whereas the old 88 prioritized quickness and had a more playful pop to it, the latest Experience ups the ante in speed, power, and precision. I found the ski to be smoother, less prone to being upset by late-day choppy and chunky snow, and even more stable at top speed (and the old 88 was no slouch). These differences were a little surprising to me given that Rossignol actually added more tip rocker, but a shift in construction—there are now two sheets of Titanal—has resulted in an even more capable on-piste performer.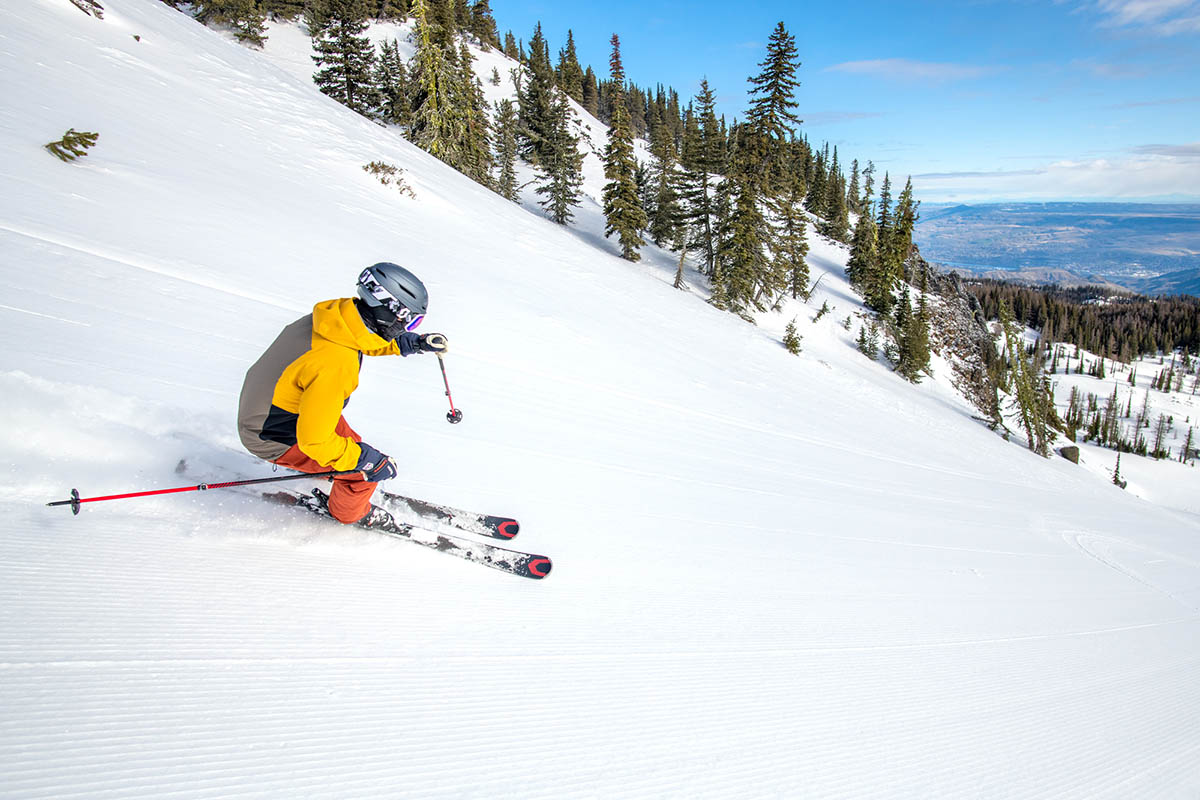 As I touched on above, the Experience 86 has lost a little of its edge-to-edge quickness and felt a bit less spry in general. Instead, the ski likes medium- to wider-width turns (the 176cm version has a 16m turn radius), especially at speed, and it particularly excelled on quiet days midweek where I could really open it up. I was happy to find that it was generally easy to initiate a turn (the rocker seems to help here), and there's ample edge grip—it felt like the entire length of the ski was holding on very solidly throughout each turn. For reference, I brought the Experience into a full range of snow conditions, from firm groomers to softer late-day and chopped-up snow, and the ski consistently felt precise and confident. All in all, it hit a nice balance of power for expert riders with enough user-friendliness for a strong intermediate to advanced skier to manage. And in terms of terrain, it strikes me as a top contender as an East Coast frontside model and an excellent trail-focused ski for those with a few options in their quiver.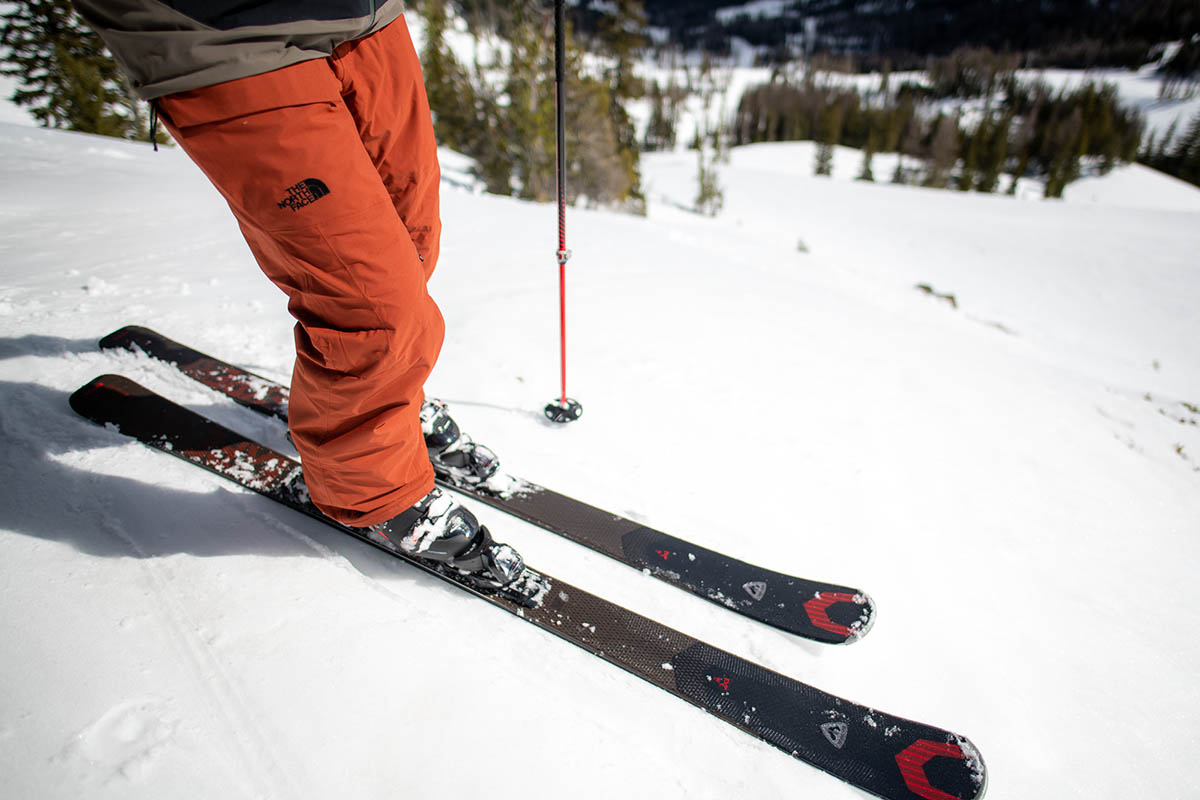 Soft Snow (Powder) Performance
The most obvious compromise to the Experience's recent update is its performance in soft snow. Whereas the old model had a slight preference for powder—it was even offered in widths up to 100 millimeters underfoot—the new iteration is very much a frontside animal. The 86 Ti is the widest option in the updated collection, and the improved grip and control on hardpack mentioned above don't translate to exceptional float or versatility in the soft stuff. In particular, I found the tail was a little more prone to grabbing, and the ski felt a bit stiff and out of place when venturing into lighter powder stashes than softer and more versatile designs like Nordica's Navigator.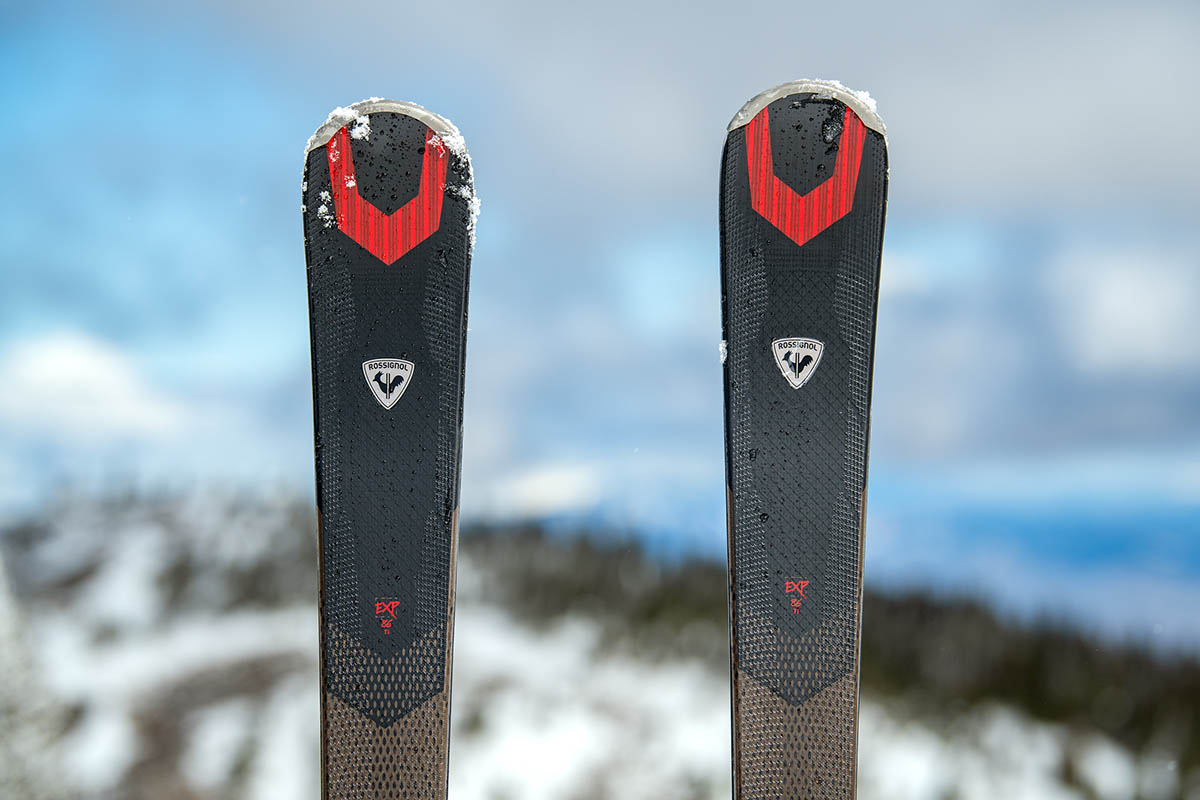 That said, the ski still is reasonably lightweight, and an expert pilot could take it just about anywhere. As you build up speed, the Experience remains very smooth, and it was fun connecting turns in late-season corn. However, if you're after a do-everything kind of ski, this is not it. Even those wanting a true all-mountain design in areas with relatively low annual snowfall will likely want to step up to something like Volkl's Kendo 88 or Nordica's Enforcer 93 (or 88).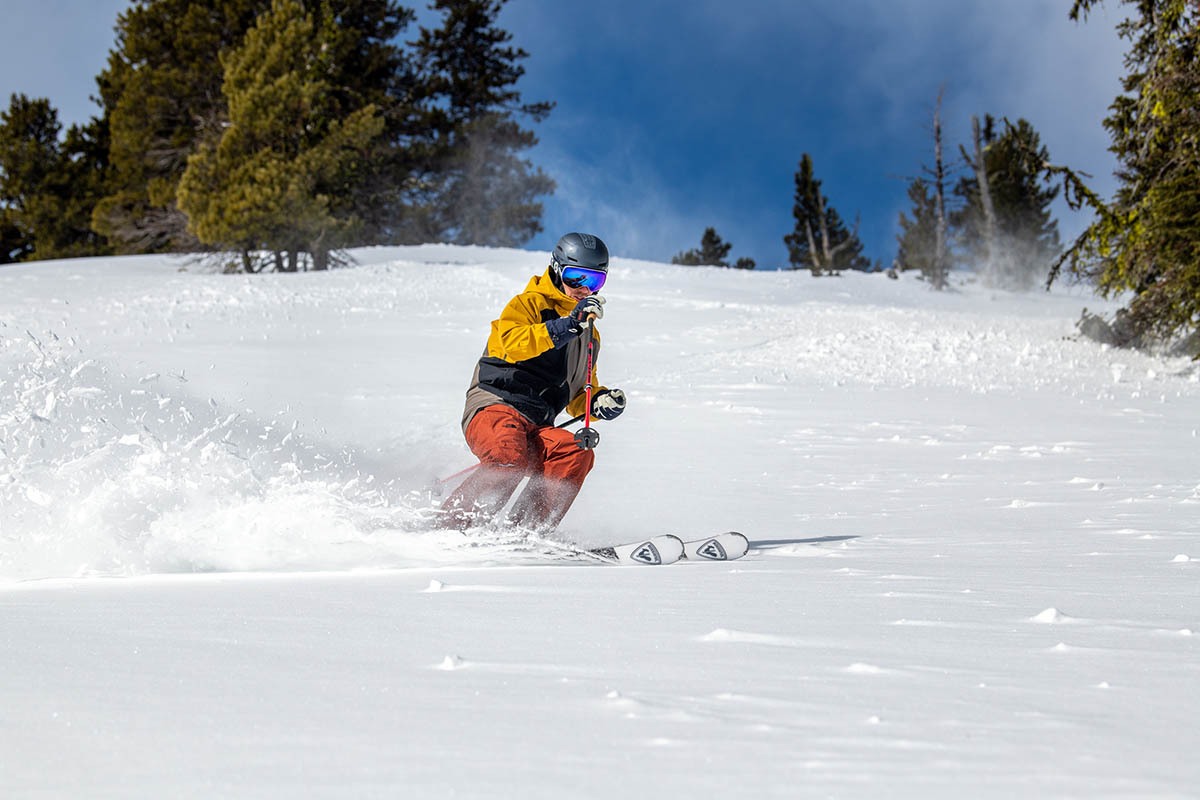 Performance in the Bumps
As expected, the Experience's personality change didn't translate to standout performance in the bumps, either. To be fair, a strong and very confident skier could find a lot to like: the ski's smoothness means it won't get upset or knocked around if you're working hard, plus the lower weight and tip rocker help with quicker movements. But the fact is that most riders will find it overly stiff and not very playful. In general, the Experience excels when you have a little more room to work with, which is why I love it as an on-trail specialist. If bumps are your main objective, however, there are lots of more forgiving options to choose from, including Salomon's QST and Blizzard's Rustler 9.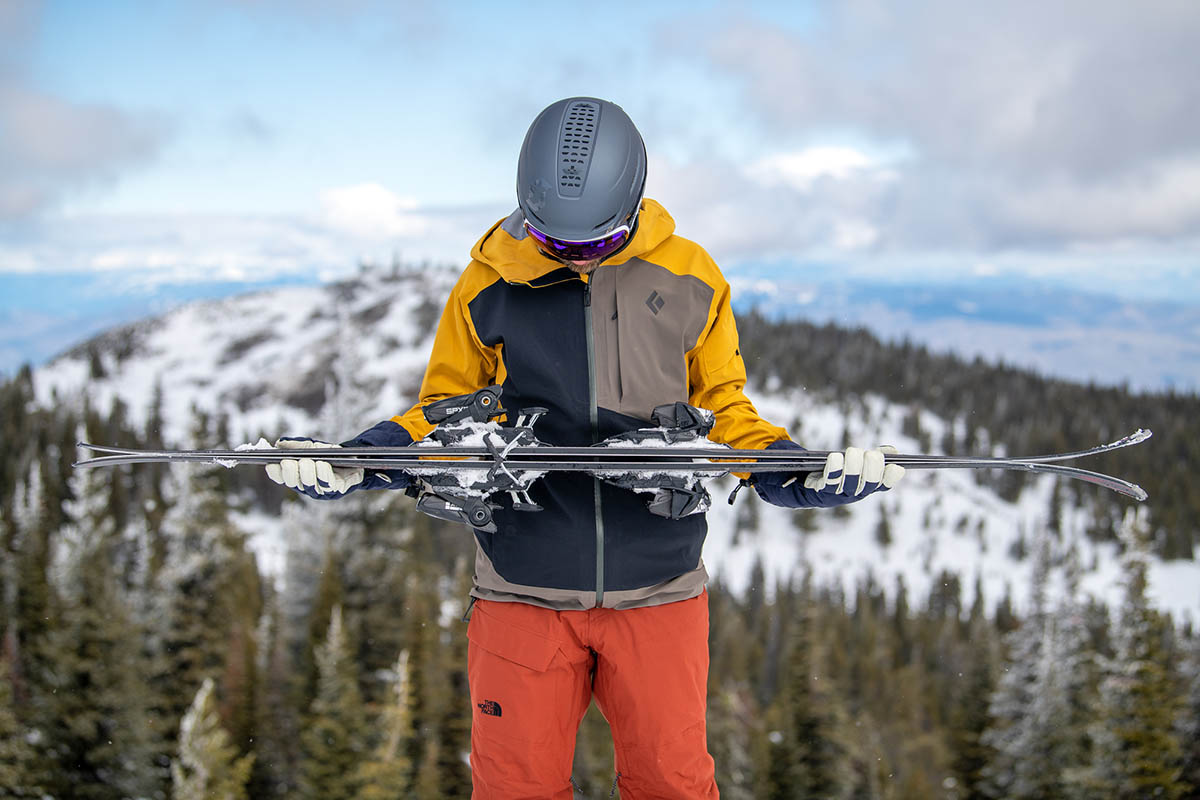 Build Quality and Durability
Rossignol's Experience skis have been a longtime favorite through a number of generations, and for good reason. They're consistently well-made and line up with the needs for a large section of the resort market, and the latest 86 Ti model seems to carry this torch quite well: the topsheet has a durable and noticeably high-end feel to it (the textured look is a nice touch), and everything from the burly 14-DIN Look SPX bindings to the solid base are clearly made to last and well-suited for hard chargers. And importantly, Rossignol utilized all the expected top-end materials we would expect at this steep, $1,000 price point: lightweight poplar wood in the core, Titanal metal above and below the wood, and a carbon fiber/basalt matrix. Added up, I expect the Experience 86 Ti to last for seasons to come without issue.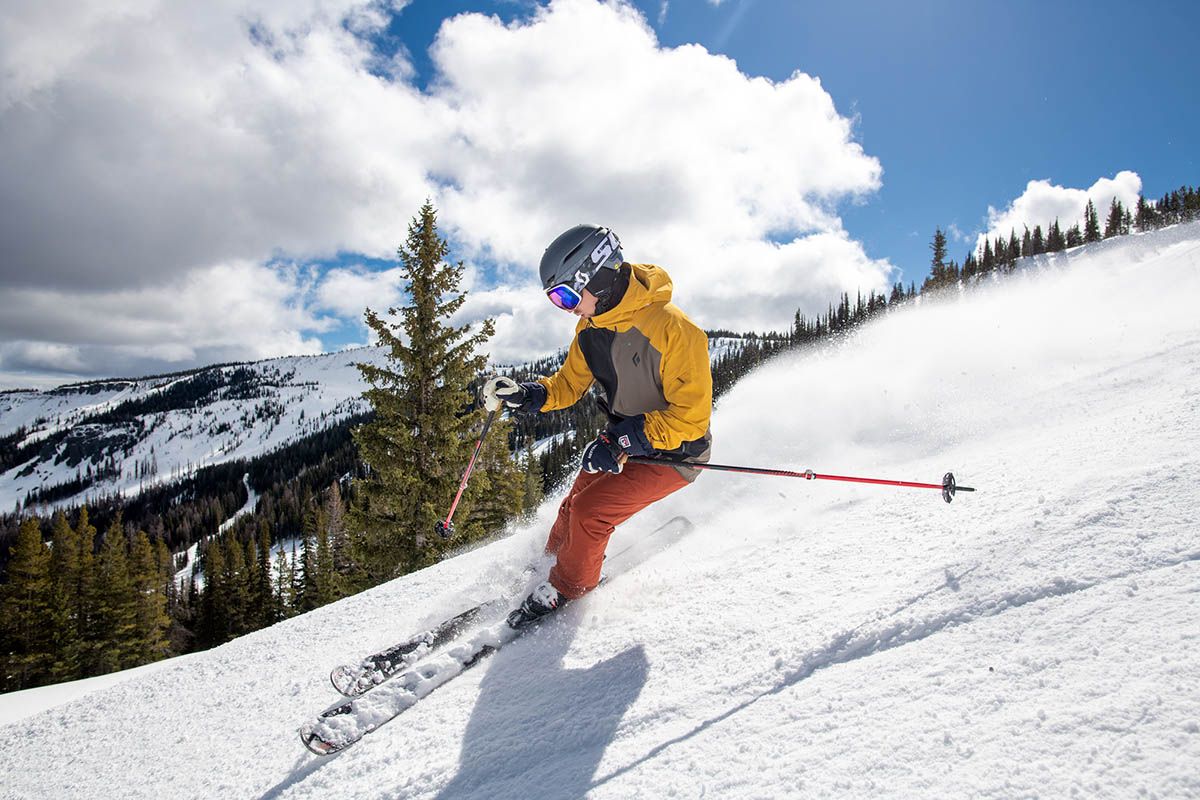 Fit and Sizing
One small letdown with the updated Experience collection is the relatively limited number of available sizes, which can make it hard to dial in fit. For reference, the 86 Ti comes in 167, 176, and 185-centimeter options, and that 9-centimeter gap is rather wide by today's standards. At 5'9" and 155 pounds, the 176 and 185 are both viable options for me, but I would lean towards the shorter of the two to maximize quickness. At either length, the ski will be fast and smooth, and sizing up would be best for an expert skier (perhaps an ex-racer) that truly wants top control for high-speed, sweeping turns. But again, I hope Rossignol adds more size options in the future.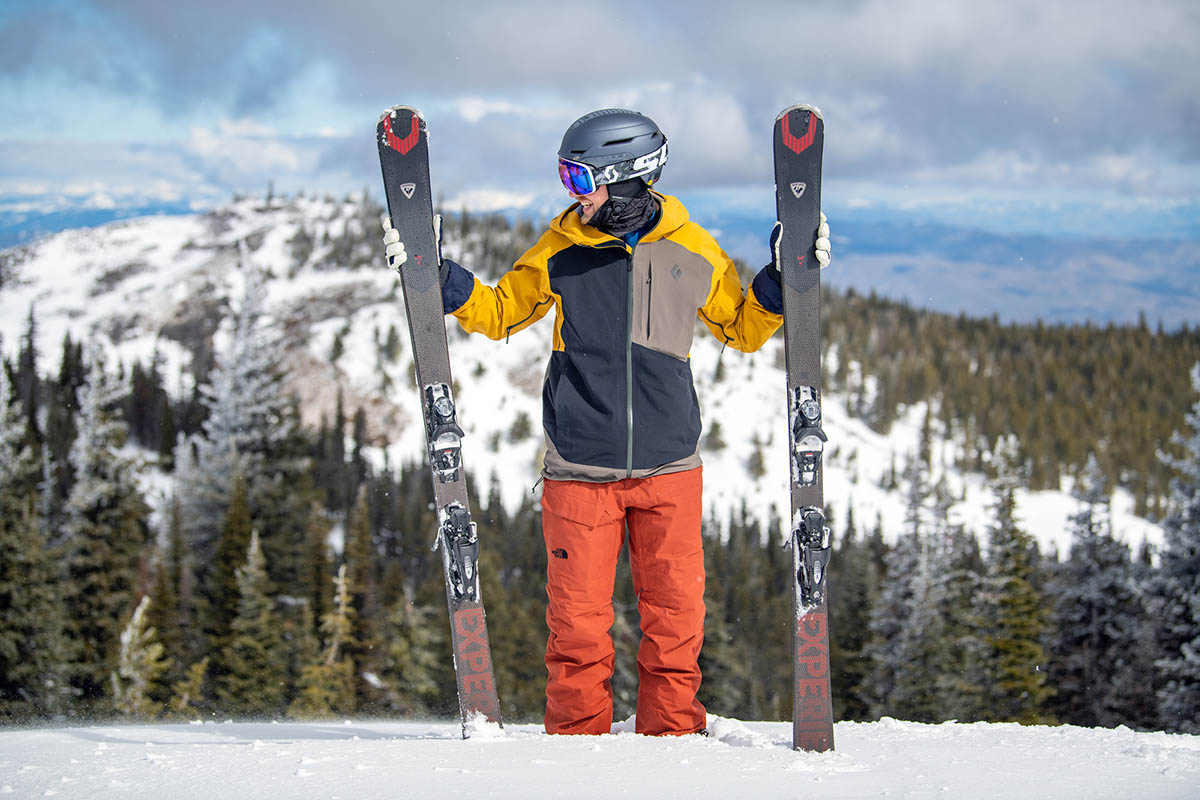 Sustainability
It's pretty rare to see sustainability measures incorporated into all-mountain skis, but Rossignol is working on some promising solutions. For starters, the latest Experience utilizes recycled materials for the base (which is up to 30% recycled) and edges (made of 100% recycled steel). The core is also PEFC-certified, which indicates that the trees used to make the skis were harvested in line with strict environmental, social, and economic requirements to maximize the lifespan of the forest. And last but not least, the high-quality build mentioned previously is another positive: rather than having to replace your skis frequently due to durability issues, the Experience is notably hardwearing and built to last.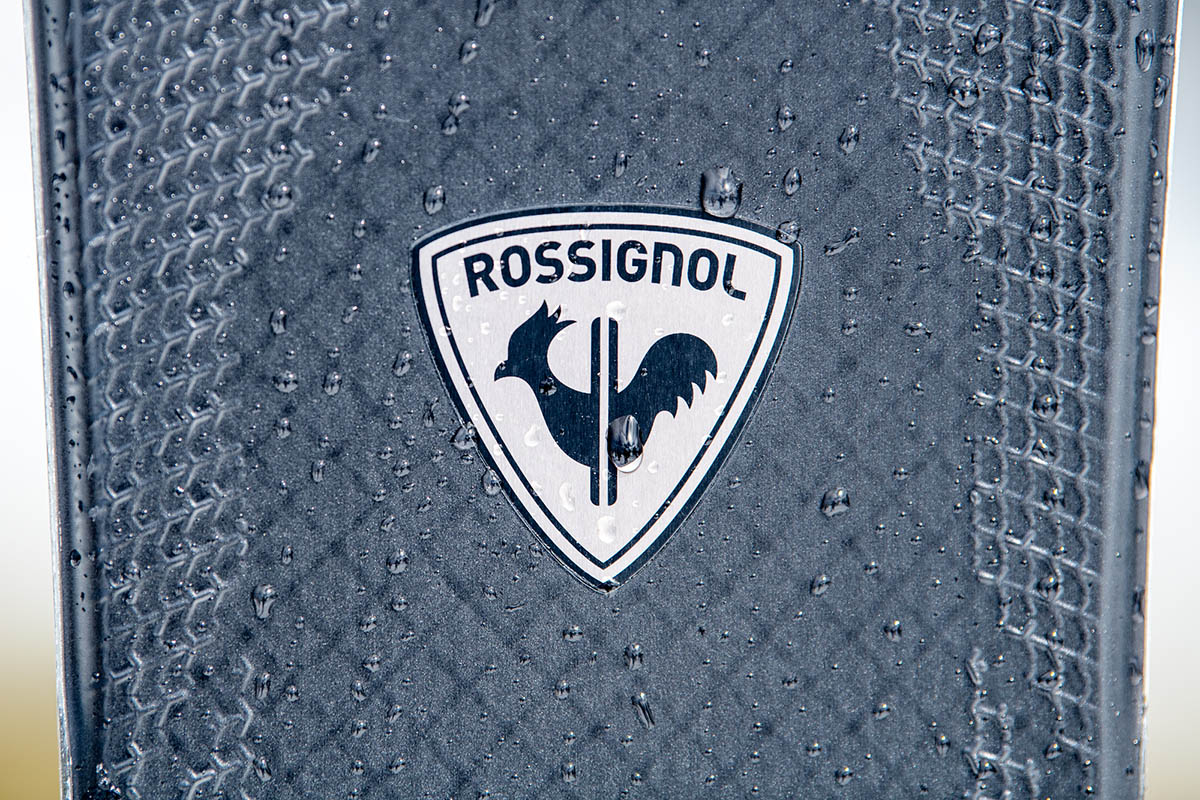 Other Versions of the Rossignol Experience
We gave Rossignol's new Experience 86 Ti a thorough test for this review, and the popular Experience collection includes a few other variations. First up is the narrower 82 Ti, which retails for $900 with 14-DIN bindings and retains most of the features of the model here but in a less all-mountain-friendly width. There are also moderately softer "basalt" variations in both 82- and 86-millimeter options for intermediates, as well as women's-specific basalt designs. Finally, like prior generations of the Experience, Rossignol will offer a handful of cheaper models for those just starting out.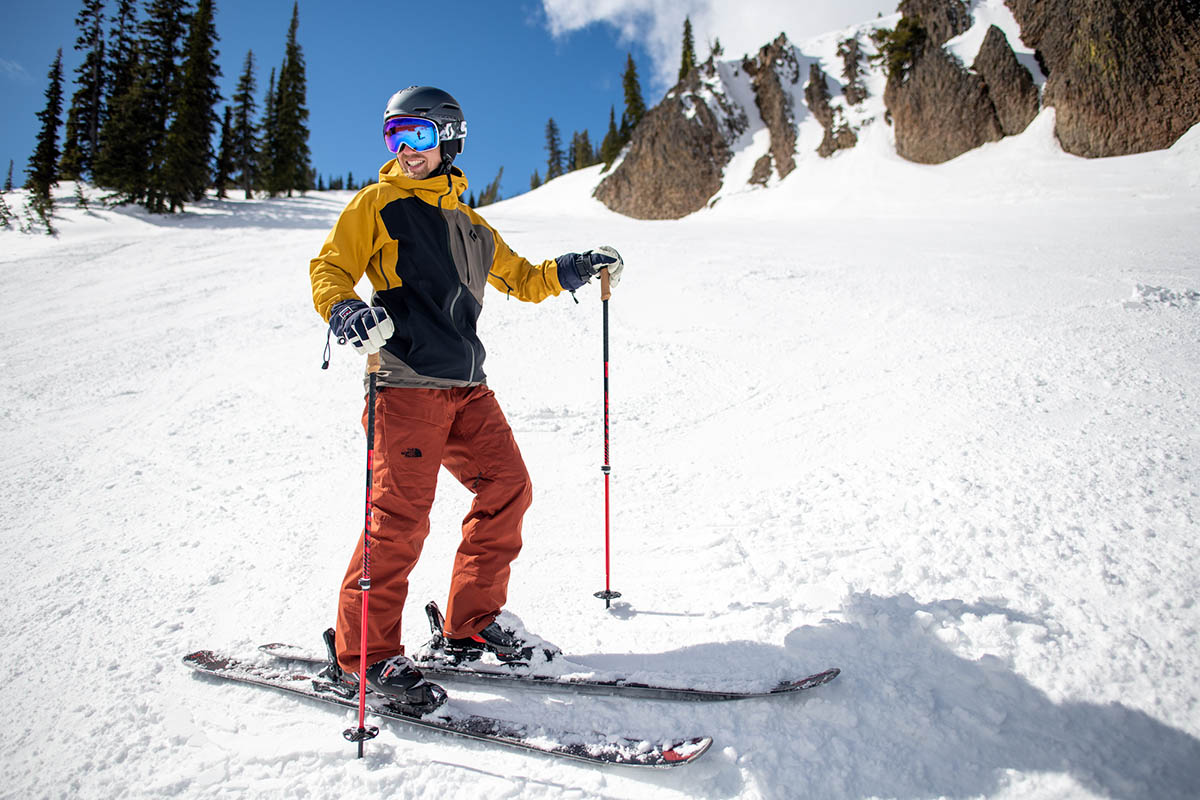 What We Like
A true on-trail standout: the new Experience 86 Ti is an excellent carver, stable and confidence-inspiring at speed, and impressively smooth and damp.
Consistently precise and easy to trust in a range of on-trail snow conditions, from firm groomers to softer late-day snow.
Well-built and long-lasting, including high-end materials and eco-friendly practices incorporated into the construction.
Hits a nice balance of power for expert skiers with enough user-friendliness for strong intermediates to advanced riders.

What We Don't
Not a do-everything ski: the latest Experience is less nimble than the past model and is a decidedly frontside-focused option with a narrower waist (86 is the widest option) and stiffer tail.
Not very playful or forgiving, which makes it hard to control in tight spaces.
Limited size range and fairly large (9cm) gap between lengths make it a bit difficult to get an ideal fit for your build and riding preferences.


Comparison Table
| Ski | Price | Ability Level | Dimensions | Radius | Construction |
| --- | --- | --- | --- | --- | --- |
| Rossignol Experience 86 Ti | $1,000 | Advanced to expert | 132-86-120mm | 16m | Wood, Titanal, carbon |
| Nordica Enforcer 88 | $650 | Intermediate to expert | 121-88-109.5mm | 16.5m | Wood, Titanal, carbon |
| Blizzard Brahma 88 | $700 | Advanced to expert | 128-88-110mm | 16m | Wood, Titanal, carbon |
| Elan Ripstick 88 | $600 | Intermediate to expert | 130-88-105mm | 17m | Wood, carbon |
| Head Kore 87 | $649 | Advanced to expert | 130-87-110mm | 16m | Wood, Graphene, carbon |

The Competition
Rossignol's new Experience 86 Ti stands out among the all-mountain ski competition for its carving abilities and all-around smoothness on hardpack. Nordica's Enforcer 88 is another damp and powerful ski, but its shape reveals the biggest difference: while the Rossignol prioritizes edge hold for on-trail uses, the Enforcer is more of an all-mountain-friendly choice with better float and improved performance in the bumps. Given their unique personalities, a final choice will come down to riding preferences and what type terrain you plan to ski most frequently.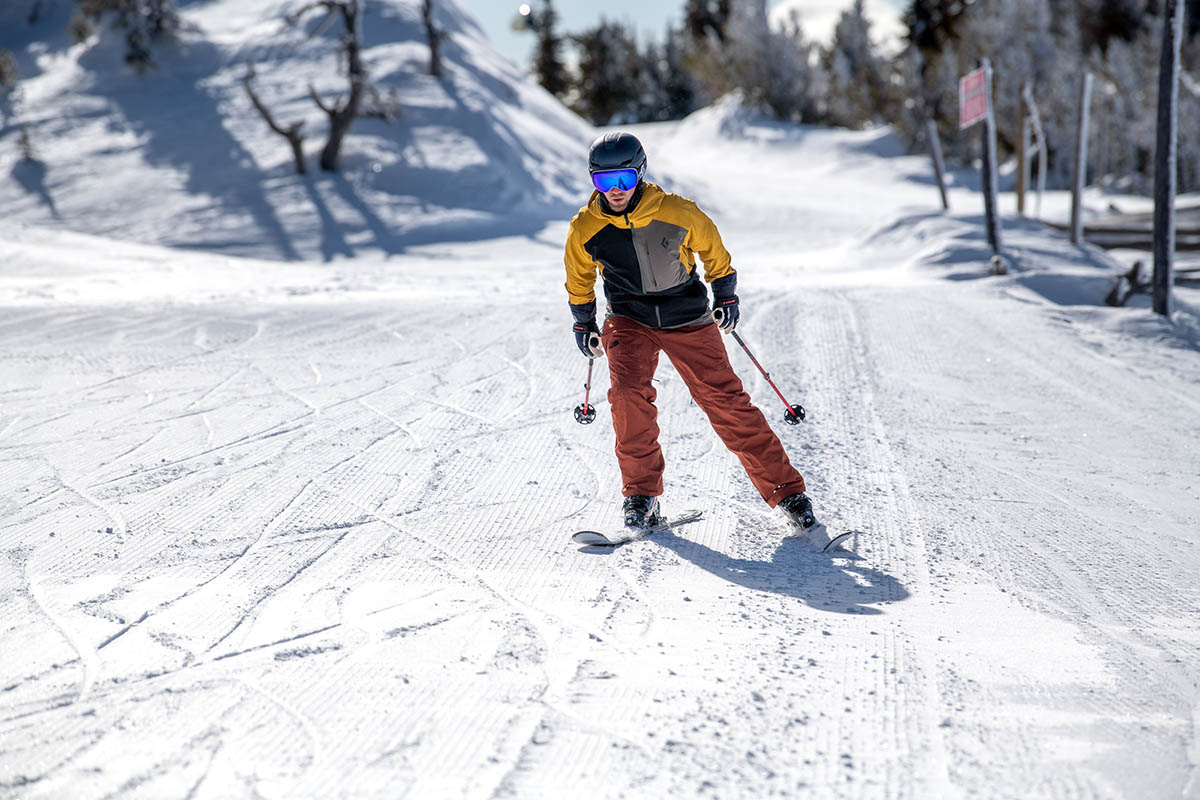 Next up is Volkl's slightly wider Kendo 88. Like the Enforcer above, the Kendo is more of a true all-mountain choice and all-rounder, especially for areas like the East Coast of the U.S. that experience mostly firm conditions with some light powder days. For groomers in particular, the ski offers solid control and a very reliable overall feel. On the flipside, if edge grip and all-out smoothness are your top priorities, the Experience 86 is the clear winner.
Blizzard makes another intriguing all-mountain design in their Brahma 88. Like the Experience, the Brahma features a long effective edge for standout carving skills, as well as a very smooth and damp ride that excels at speed and in chopped-up conditions. Neither ski really excels off-piste, but both are manageable for the occasional dip into the trees (the Experience struck us as slightly quicker in these instances). Given these similarities, it's a close call for advanced to expert on-trail riders, but the Brahma does get the advantage in sizing with a smaller gap (6cm) between sizes to more easily dial in fit.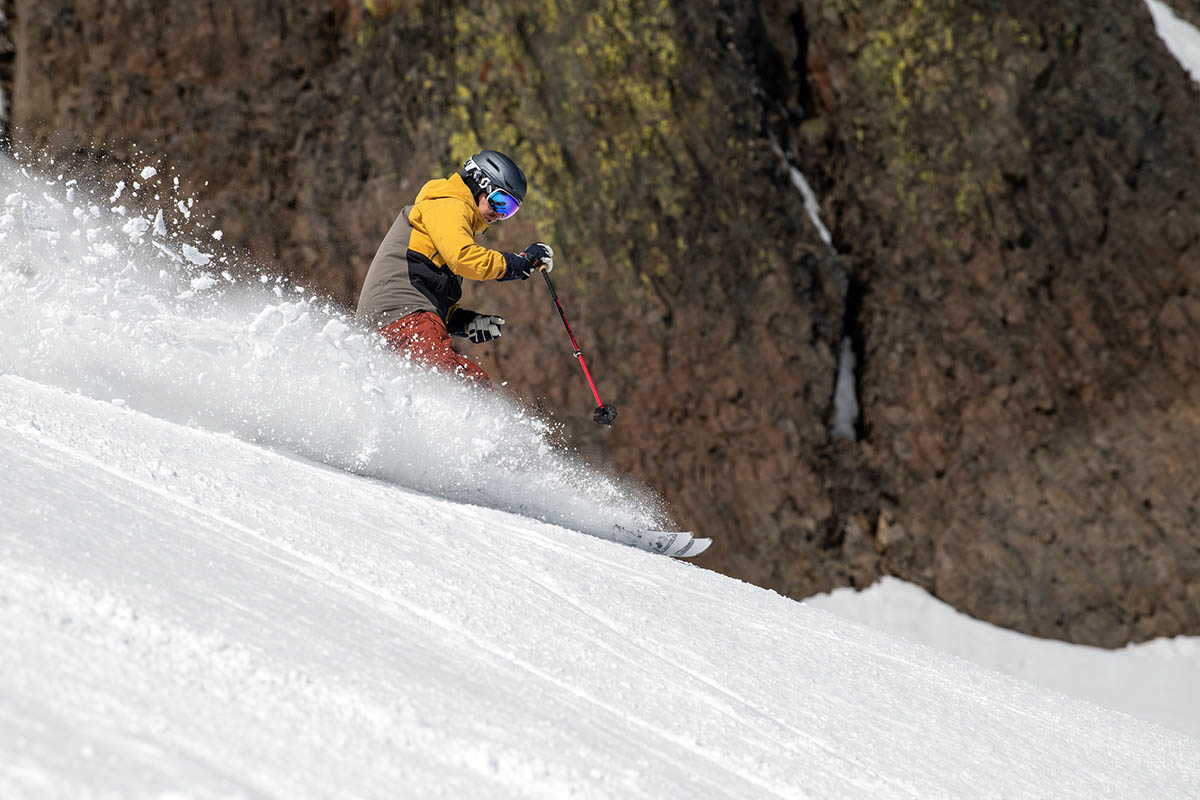 Another offering in this popular width range is Elan's Ripstick 88. In many ways, the Ripstick performs like the prior-generation Experience 88: it's light, quick, nimble, and plays to the all-mountain crowd. You do compromise on top-end stability and edge hold, but the Elan will save you a good chunk of change at $600 (without bindings). In the end, the skis fall into two fairly distinct camps, and a choice between them will come down to your riding objectives, preferences on personality, and overall budget.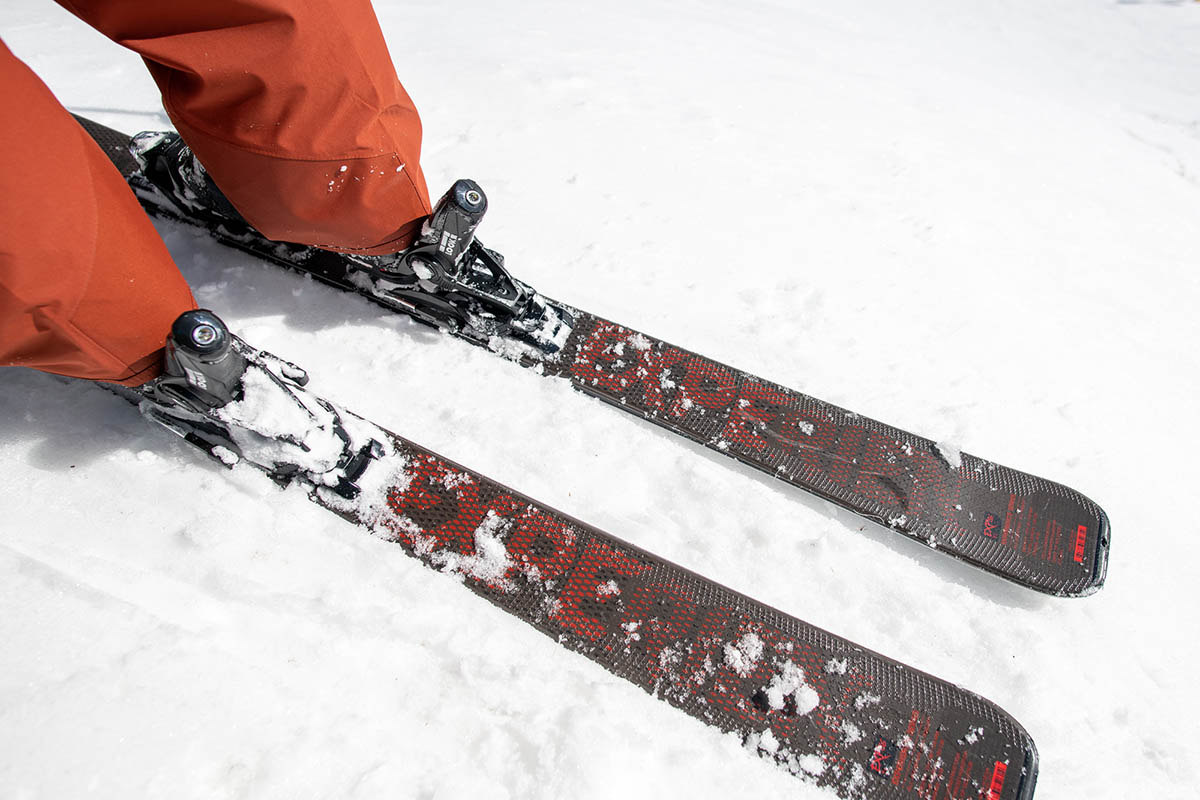 A final alternative to consider is Head's Kore 87, which is a super light option that delivers a lot of power thanks to its very stiff construction. That said, you sacrifice some dampness in shaving weight, giving the Kore more of an all-mountain slant. In fact, it's even a capable touring pick should you prefer a narrower width for those uses. As a carver, however, the Experience's superb edge grip makes it our preferred design.
If you're thinking about buying gear that we've reviewed on Switchback Travel, you can help support us in the process. Just click on any of the seller links above, and if you make a purchase, we receive a small percentage of the transaction. The cost of the product is the same to you but this helps us continue to test and write about outdoor gear. Thanks and we appreciate your support!
Depending on the seller, most products ship free in the United States on orders of $50 or more. International shipping availability and rates vary by seller. The pricing information on this page is updated hourly but we are not responsible for inaccuracies.
Learn More About Ski Gear