There are so many considerations that go into purchasing a rock climbing rope: Do you want a bi-pattern rope or one with a middle mark? How long does it need to be? Should you buy a dry-treated or standard rope? And one of the most crucial—and often also one of the most confusing—considerations of all: what diameter is ideal for the type of climbing you do? Below we break down key considerations related to rope width, including best uses for various widths, rope handling, elongation, durability, and more. For all of our top picks, see our article on the best climbing ropes.
 
Rope Diameter: Best Uses
Rope diameter plays such a large part in performance that many climbers have a quiver of ropes for their different needs. We own a thick workhorse for top-roping, a medium-diameter rope for difficult projecting, a skinny line for the alpine, an old fuzzy rope for the gym, and a set of double ropes for climbing as a party of three. Below we'll outline what we consider to be the best rope diameter for each activity.
 
8.5mm - 9.3mm: Alpine Climbing, Redpointing, Multi-Pitch
Also referred to as "skinny ropes," these ropes are mostly used in alpine climbing and multi-pitch scenarios where ounces add up quickly. For example, at 48 grams per meter, the 8.5mm Beal Opera is pounds lighter than thicker a rope that weighs 64 grams per meter. However, skinny ropes also create less friction when sliding through carabiners and belay devices and across rock, which requires a skilled belay and more care than ropes in the categories below. And predictably, thin ropes are also far less durable than fatter lines (more in our "Durability" section below). If you plan to do a lot of top-roping or take repeated falls while projecting a sport route, a thicker rope would be a much safer option. But if you'll be climbing thousands of feet in a day, hiking a dozen miles to approach a route, or pulling the crux on your project, a thin and lightweight rope can make all the difference. There are myriad options to choose from, but our current favorites are the Beal Opera (8.5mm) mentioned above and the Edelrid Swift (8.9 mm).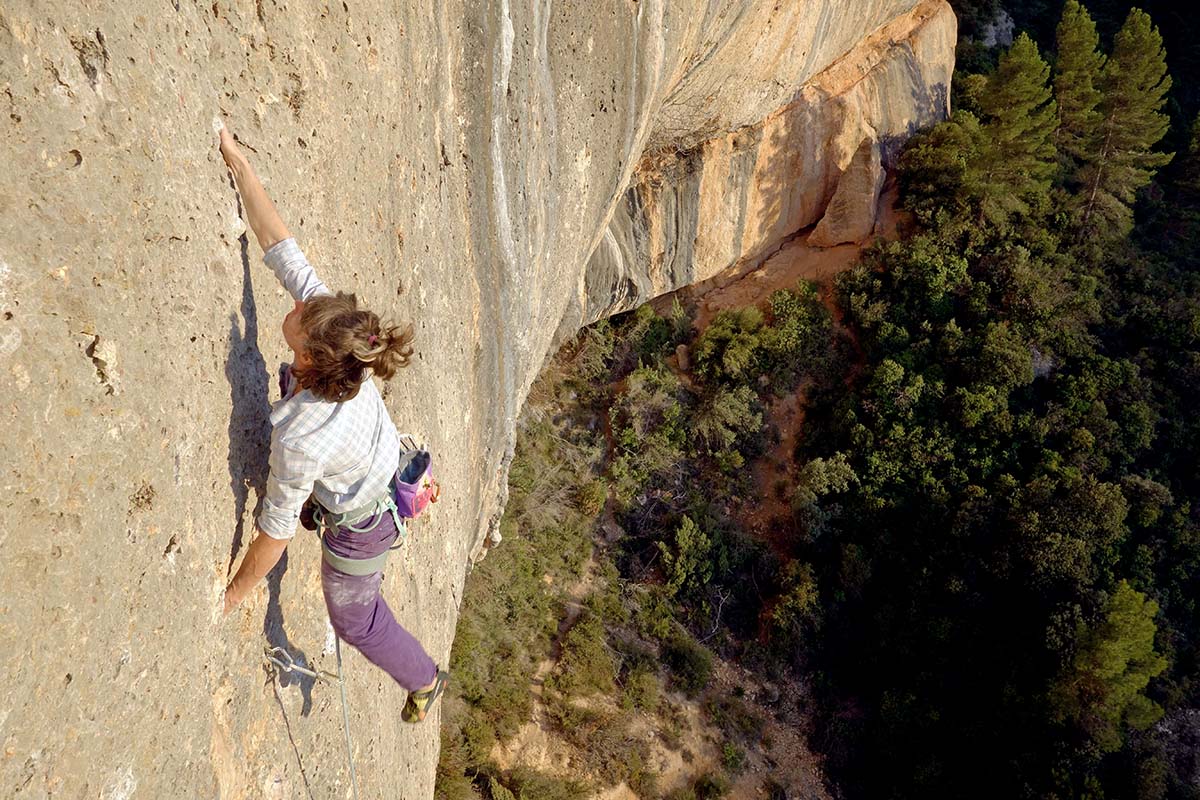 9.4mm - 9.7mm: Cragging, Top-Roping, Multi-Pitch
Ropes in the mid-9mm range—or medium-diameter ropes—are the most versatile option for the majority of climbers. For those just getting into the sport who want one rope for both cragging and multi-pitch, this is our recommendation. A medium-diameter rope strikes a great balance between durability and weight, and the moderate stretch (see the "Elongation" section below) gives enough bounce for a lead fall without sacrificing much for top-roping. Plus, a rope in this range offers greater durability and better handling than a skinny rope. There are so many to choose from, but the Mammut Infinity (9.5mm) and Beal Stinger (9.4mm) are two of our favorite medium-diameter ropes.
 
9.8mm - 10.2mm: Cragging, Top-Roping, Gym
We have to admit: we're not super keen on fat ropes. Ropes that clock in at 9.8mm and wider in diameter are becoming increasingly unpopular, and for good reason. Medium-diameter ropes now offer similar levels of durability at lower weights and similar price points. Furthermore, fat ropes don't measure up in terms of how they handle in a belay device—a lightly used 9.8mm rope might even be difficult to move through a Grigri. That said, thicker ropes still have their place. If you're consistently top-roping (especially in areas with sharp rock), climbing in the gym, or are on a tight budget, a fat rope makes for a solid workhorse. Even so, 10.2mm is probably about as fat as you would ever want to go. For high performance climb after climb, check out the Beal Tiger (10mm) and Sterling Marathon Pro (10.1mm).
Rope Diameter and Performance
Rope Handling
Rope handling refers to the feel of a rope, including how soft or stiff it is and how it slides through the belay device, coils, stacks, and pulls from the chains. Among many other factors, rope diameter impacts how well a rope handles. The skinnier a rope is, the more difficult it is to pull, and the more likely it is to tangle and form knots. Additionally, a thinner rope results in less friction in the belay device (more in the "Belay Device Compatibility" section below). But on the other end of the spectrum, larger ropes can cause too much friction in belay devices, causing difficulty while giving out slack or taking it in. Further, their added weight and bulk can add up, making rope management more difficult. Overall, we think that ropes in the mid-9mm range offer the best handling.
 
Elongation
When weight is added to a climbing rope—whether it be a top-rope fall (static force) or a lead fall (dynamic force)—the rope will undergo a certain amount of stretch. This is referred to as the static elongation or dynamic elongation of the rope. In general, skinnier ropes have greater elongation (both static and dynamic) than fatter ropes. For experienced climbers pushing their limits and taking lead falls, this sort of stretch is desirable: it allows for a softer catch and places less force on the gear and rock. But for all top-rope scenarios, a rope with less elongation is preferred. That said, all climbing ropes should have some elongation (make sure to always climb on a dynamic ropes), while static ropes are typically reserved for building anchors in single-pitch environments, jugging, hauling, and fixed-line scenarios.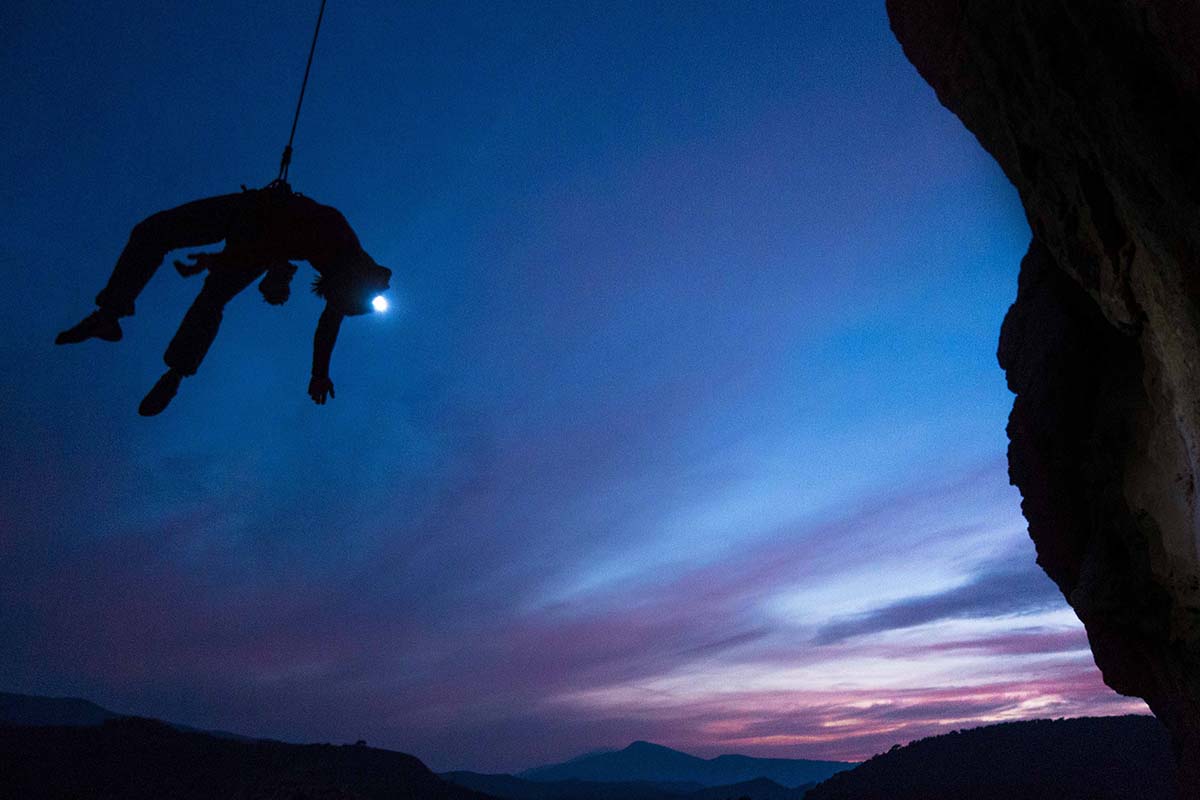 Durability
With improvements in rope technology—including innovations like Beal's Unicore that bonds a rope's outer sheath and inner core—skinny ropes are now stronger and more durable than ever. But even so, it's fairly obvious that everything else being equal, a thicker rope will inherently be more durable. To be sure, we're not saying skinny ropes are unsafe—all standard climbing ropes are UIAA certified and wildly strong. But the details can add up: a skinny rope has less material, which means less redundancy. Sharp rock, repeated lead falls, and abrasion will cause the rope to weaken more quickly than a fatter line. In these cases, numbers tell the full story: a rope like the 8.5mm Beal Opera has can handle 5 UIAA falls and has an impact force of 7.4kN, whereas the 9.8mm Mammut Eternity Classic is rated to 8-9 UIAA falls and has an impact force of 8.5kN. In other words, the fatter rope can handle more falls and more force. All that said, durability also depends on quality, so make sure you opt for a well-made rope from a reputable brand.
 
Belay Device Compatibility
A rope is always used in tandem with a belay/rappel device, and each device has an optimal range of rope widths that it can handle. These specifications are readily available from manufacturers and should be checked before use. Most devices can accommodate the full gamut of rope widths—the ubiquitous Black Diamond ATC-Guide, for example, can handle ropes from 7.7mm to 11mm. Plus, you can always add friction with a tube-style device by running the rope through two carabiners instead of one. The wildly popular Petzl Grigri and Grigri +, on the other hand, have optimal rope widths of 8.9mm to 10.5mm (although they are safe with ropes as thin as 8.5mm and as thick as 11mm).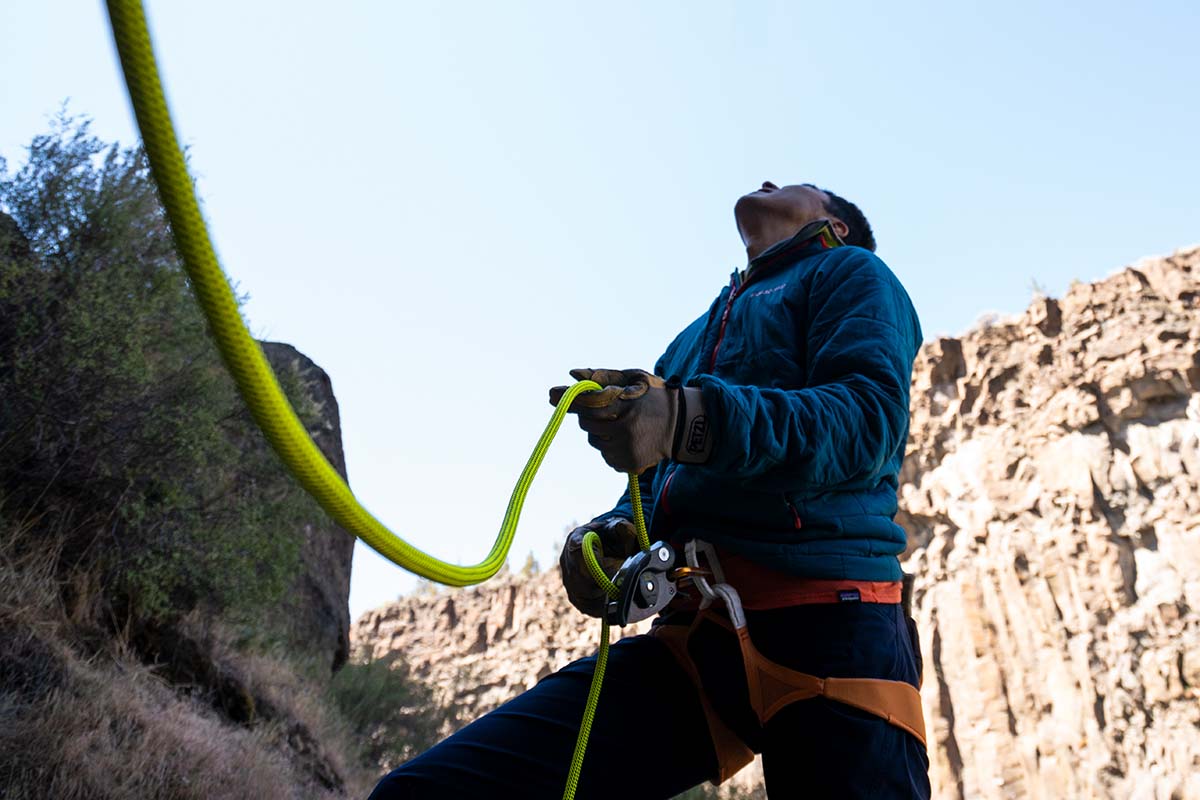 Do You Really Need a Skinny Rope?
It's easy to get swept up by the "light is right" movement in climbing, skiing, and many other outdoor activities. But in general, if you're just getting into the sport, you don't need the most innovative gear. In fact, it can be downright dangerous to shave weight before mastering basic skills. Skinny ropes certainly have their place in alpinism and redpointing at a high level, but for all other climbing purposes, they do more harm than good (as we detailed in the "Performance" section above). Don't get us wrong: we're not trying to dissuade experienced climbers, and we personally routinely climb on sub-9mm ropes. But for the everyday climber, we recommend sticking within the mid-9mm range and above.
 
Half Ropes and Twin Ropes
The majority of climbers in the United States climb on a single rope—if you're new to the sport and want to try top-roping or lead climbing at your local crag, this is what you'll want. In some applications, however, climbing on two ropes—or double ropes—is the most convenient or safest option. We recommend double ropes for ice climbing, climbing as a party of three, routes that wander a great deal (to mitigate rope drag), and multi-pitch climbing when two ropes are needed to rappel.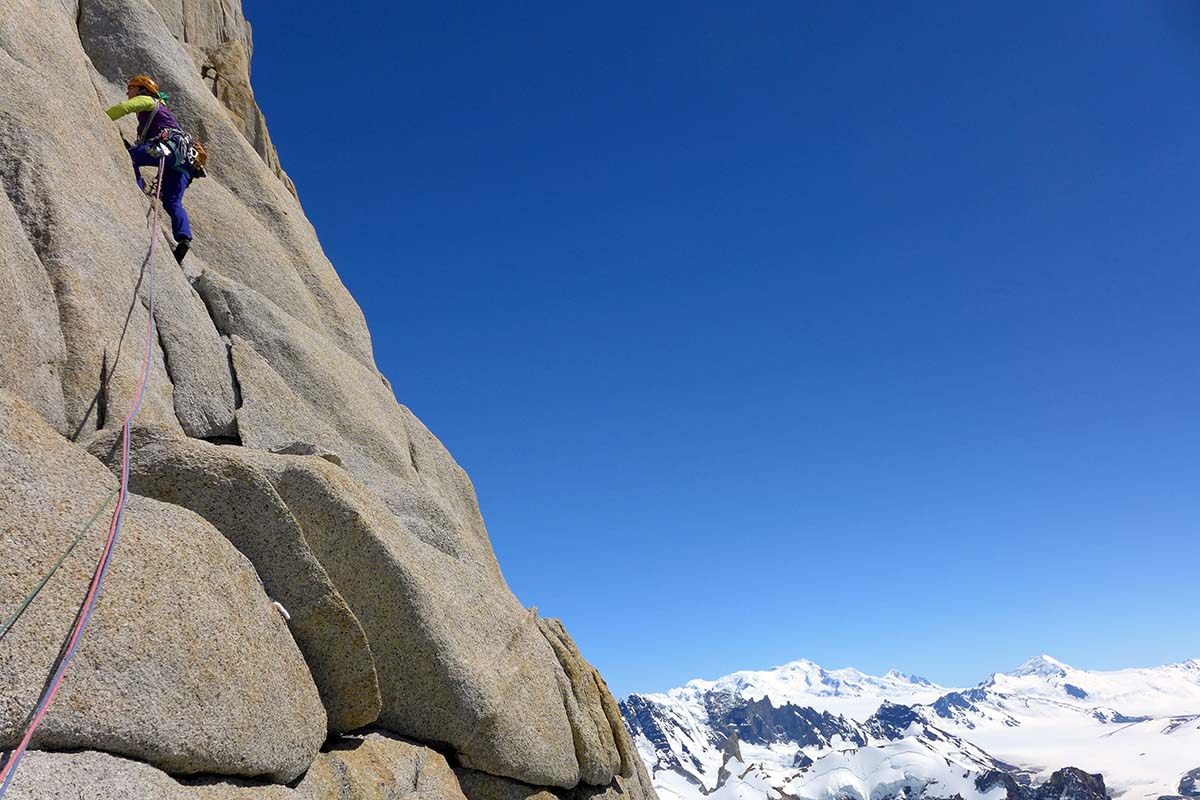 Double ropes are skinnier than their single counterparts (although some single ropes are also rated as double ropes) and are broken down into two main categories: half and twin. The distinction here is important, and it's imperative that climbers have a full understanding of how to safely operate their double ropes before putting them to use (for more, see the section on "Types of Climbing Ropes" in our round-up of the best climbing ropes). And a final note: never use a lone double rope as a single rope unless it's rated to do so.
Learn More About Climbing