When I first moved to Chamonix, skiing wasn't a priority. As a mountain photographer I was there for the climbing and the landscapes. However, I soon discovered why Chamonix is considered to be the world capital of adventure skiing. With endless descents of all grades, open backcountry, and easy lift access to high altitudes, the Chamonix region attracts skiing fanatics from all over the world. Soon I had become one myself. 
Until recently, skis were tools I used to go down slopes, but not up. I had a brief foray into ski touring a few years ago using low quality rentals to force tracks through a meter of dense powder. With no prior knowledge of kick turns, that first trip was challenging to say the least. When the glue on my skis finally ceased working after ascending only a couple hundred meters, our group was forced to turn back.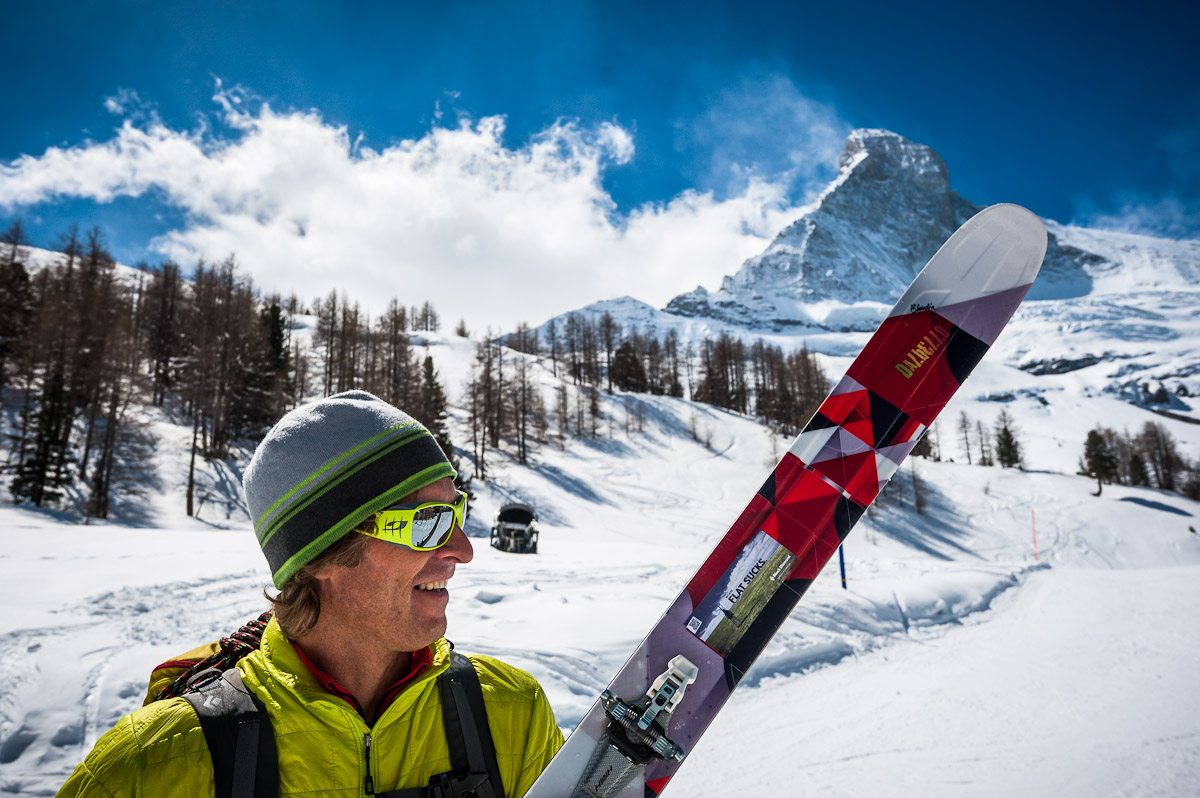 After that experience the allure behind ski touring had yet to become clear. It was living in Chamonix that enlightened me. Suddenly there was access to wild terrain and pure, untouched lines, far from the bustling resorts and the hunt for a few square meters of leftover powder. The biggest surprise, however, is that skiing downhill is only half the equation. Skinning up—far from the chore I was expecting—is often the best part of the day! It is more deliberate, contemplative, and steadier, allowing one to feel part of the mountain environment.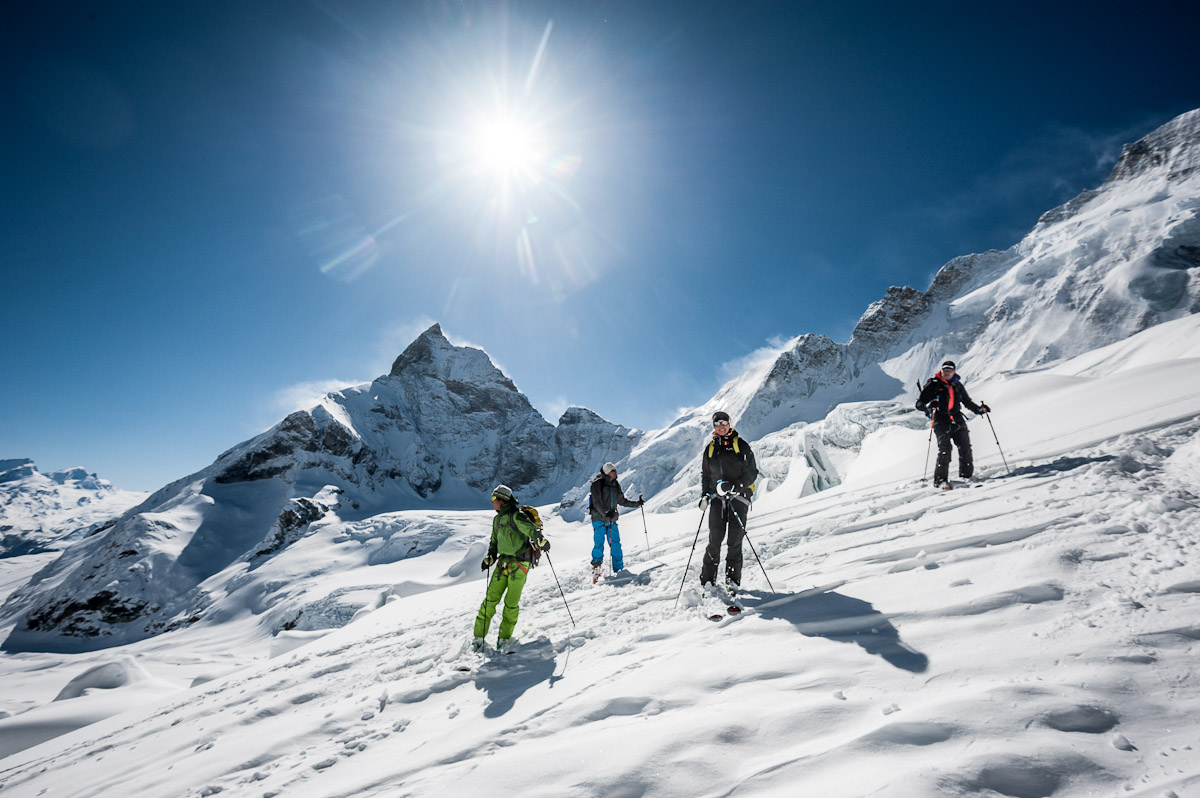 As a new convert, I set a goal for the season: skiing the famed Haute Route, a challenging 6-day jaunt between the two alpine capitals of Chamonix and Zermatt. The route is usually skied between early March and late April, passing from hut to hut while staying in high mountain scenery the vast majority of the way.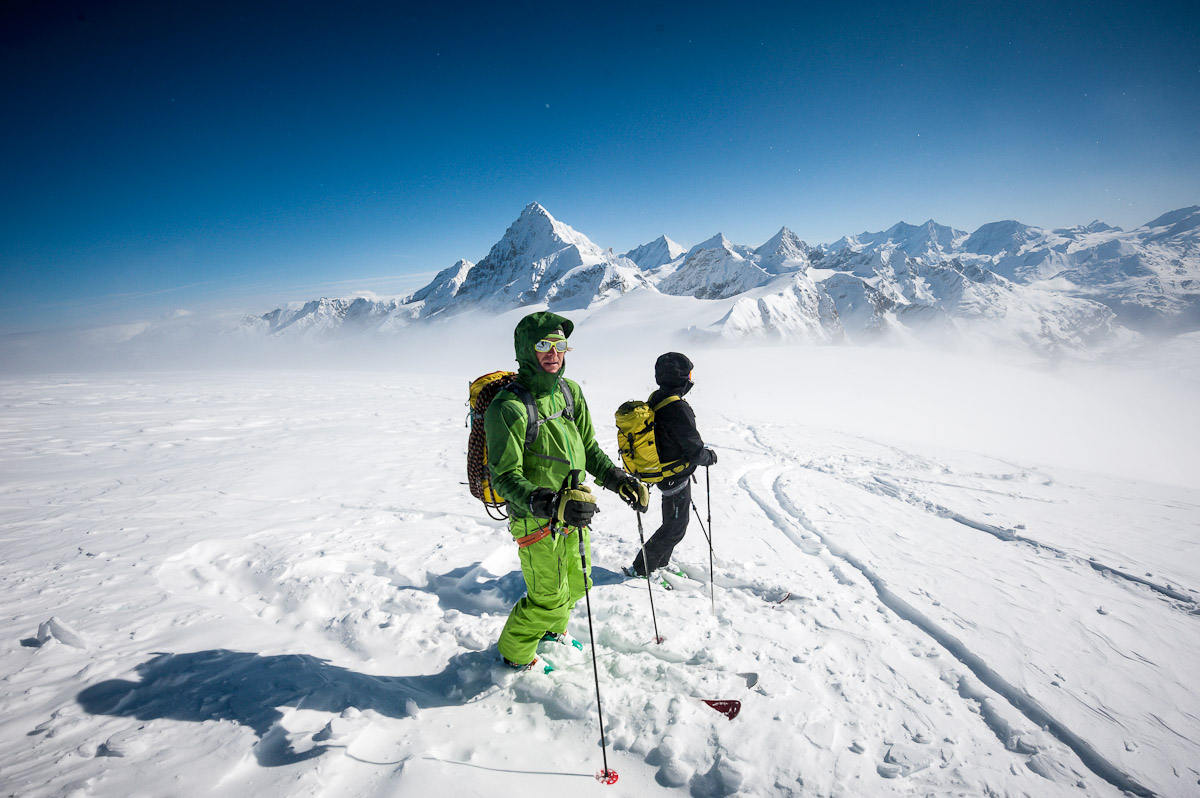 Similar to Vallée Blanche, the 3,000-meter high, 22-kilometer long descent into Chamonix, the main draw of the Haute Route isn't necessarily the skiing but the landscapes and elation of spending the days gliding through high alpine country among legendary mountains. The turns through fresh powder are just icing on the cake.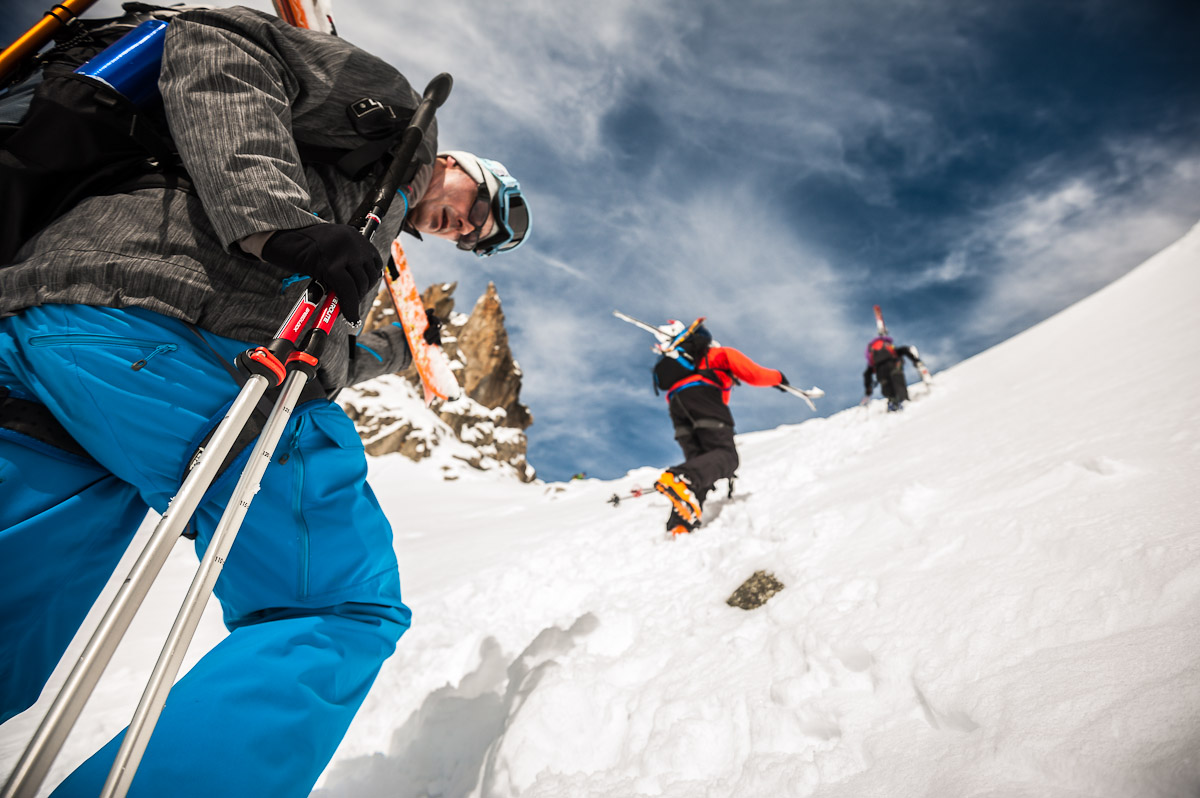 The images on this page document my first Haute Route, which took place from April 17th to 21st, 2012. I accompanied Francis Kelsey of NoSiesta Guiding and four of his clients: Regina, Felix, Nick, and Michael. We skipped the first hut, creating an extra long first day to take advantage of a window of good weather in the forecast. Our nights were spent in Champex, the Prafleuri Hut, Arolla, and the Bertol Hut before a windy finish in beautiful Zermatt.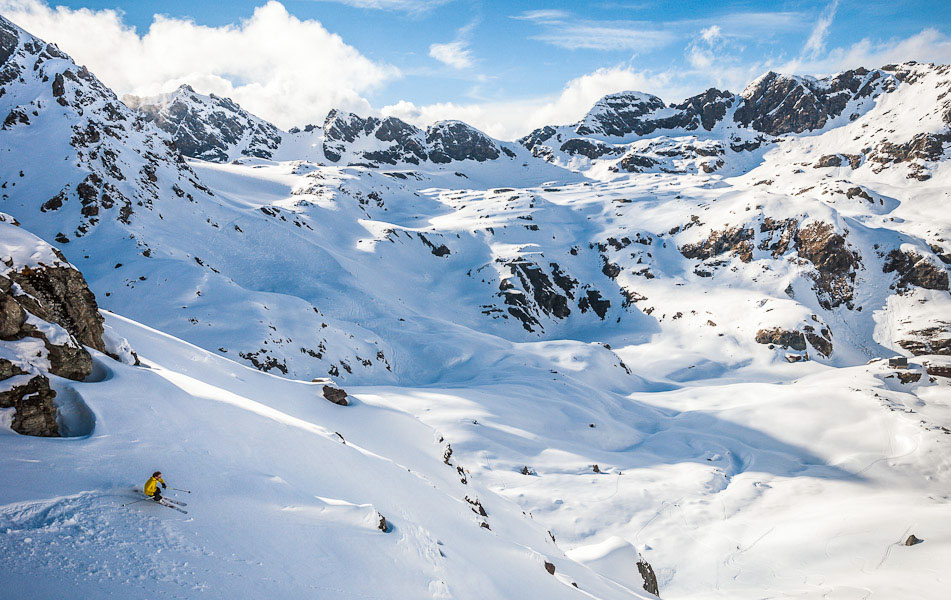 The Haute Route is a lifetime trip for those who love to ski, combining adventure with unsurpassed beauty. I'd do it again in a heartbeat.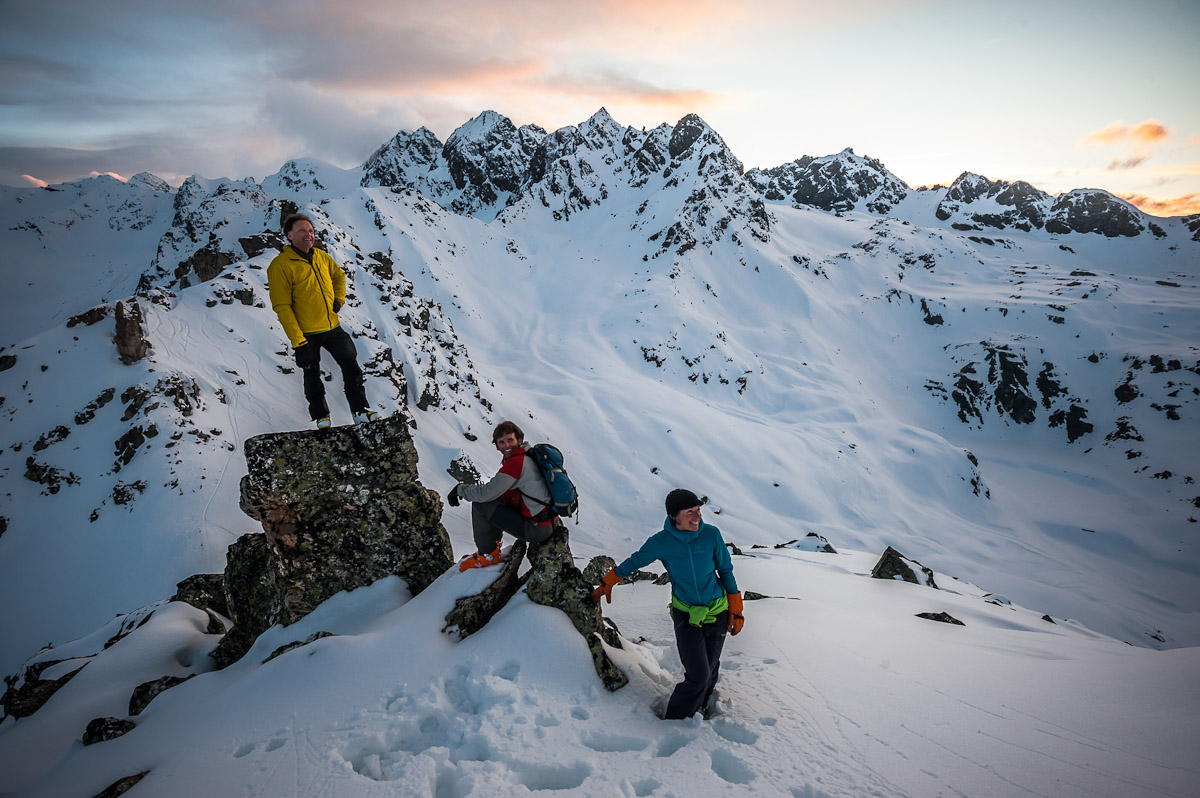 This article by Alexandre Buisse was originally published on Switchback Travel in 2012, and we've kept it on the site due to the incredible imagery and inspirational value. Alexandre is a world-class mountain photographer based in Chamonix, France, and his work has been featured in numerous publications and by some of largest companies in the outdoor industry and beyond. He also has written four books on photography. You can follow his work at www.alexbuisse.com. 
Read More From Switchback Travel