The Canon Rebel T4i is one of the top entry-level DSLRs on the market—the camera is lightweight, easy to use, and captures great video. And with the release of the Canon Rebel T5i—a very similar camera—it's a good time to get the T4i at a discount. Below are the best lens options for the Canon Rebel T4i, including kit lenses, wide-angle lenses, portrait lenses and telephoto zooms.
Canon Rebel T4i Kit Lenses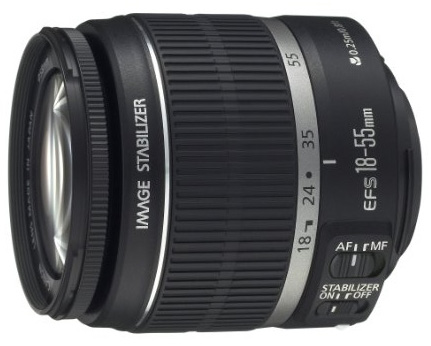 Weight: 7.1 oz.
Max Aperture: f/3.5
Pros: Low cost, lightweight.
Cons: Plastic mount, distortion at the wide end.
The Canon 18-55mm f/3.5-5.6 IS II is a good lens for getting started. At 7.1 ounces, the Canon 18-55mm is lightweight and easy to carry for everyday use, travel, and portraits. It also features image stabilization. However, you should consider upgrading to the Canon 18-135mm kit lens below, which is $150 more but has superior optics, shoots better video, and is much closer to a complete set-up.
See the Canon 18-55mm Kit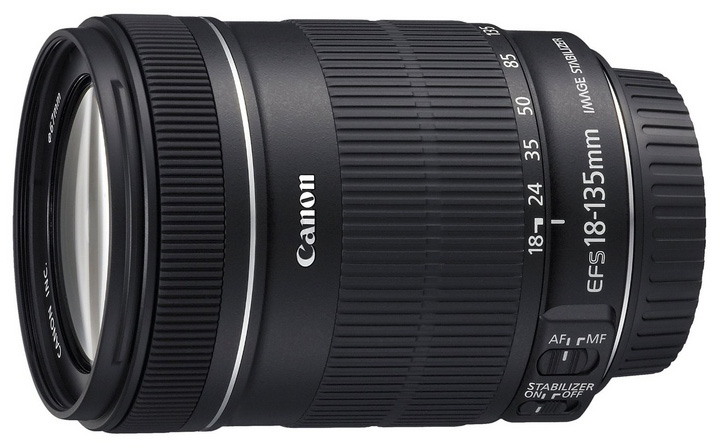 Weight: 17 oz.
Max Aperture: f/3.5
Pros: Versatility, good video performance.
Cons: Distortion at the ends.

The Canon 18-135mm IS STM is an excellent all-purpose kits lens that captures sharp images, is extraordinarily quiet, and has fast autofocus. In addition, it's a great value as part of the kit (the lens is $549 on its own). For those shooting video, the STM stepping motor on the Canon 18-135mm is smoother and quieter than USM motors on other Canon lenses.
See the Canon 18-135mm Kit
All-In-One Lenses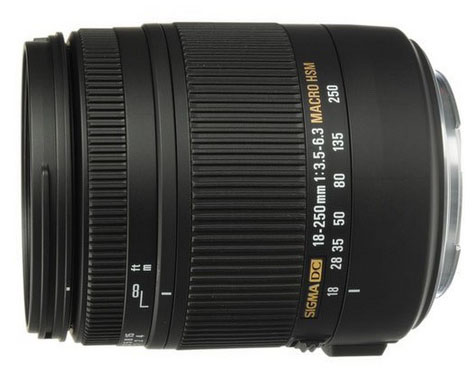 Weight: 16.6 oz.
Max Aperture: f/3.5
Pros: Light for an all-in-one lens and a great value. 
Cons: Aperture drop-off at the telephoto end.
Compared to the Canon 18-200mm below, the Sigma 18-250mm f/3.5-6.3 Macro OS is a nice budget all-in-one lens. For about half the price, it covers more focal lengths with a zoom equivalent of 28-400mm and weighs only 16.6 ounces. Why is the Sigma so much cheaper? First, there is an aperture drop-off at the wide end—f/6.3 vs. f/5.6 on the Canon. The lens does come with Sigma's OS (Optical Stabilization) technology, which is similar to Canon's Image Stabilization, for shooting in low light. Second, the Thermally Stable Composite material used in the lens barrel isn't quite as durable as a harder plastic or metal. Third, the optical performance isn't as impressive with some distortion and softness in the corners. Nevertheless, it's a great value at around $350. Make sure to use the lens lock as the barrel has a tendency to creep.
See the Sigma 18-250mm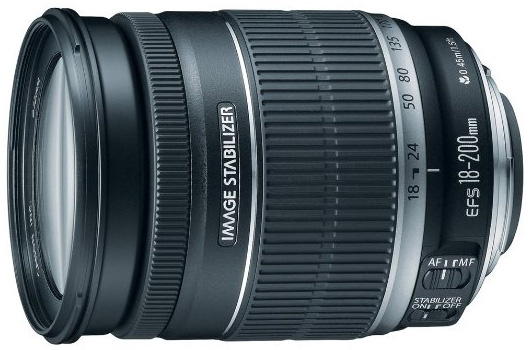 Weight: 21 oz.
Max Aperture: f/3.5
Pros: Versatility.
Cons: Autofocus, distortion at the ends.

The Canon 18-200mm f/3.5-5.6 IS is a quality all-in-one lens designed to go head-to-head with the popular Nikon 18-200mm. With a zoom equivalent of 39-320mm, the lens is extremely versatile, has a sturdy build, and fast and accurate autofocus. You can expect some distortion, particularly at the wide end, but this is common for all-in-one zoom lenses. Another issues with the Canon 18-200mm is that the manual focus ring turns when autofocus is in use, which can make the lens awkward to hold. These issues aside, the optical quality of this lens generally is excellent and it can serve as the only lens in your camera bag.
See the Canon 18-200mm

 
Wide-Angle Lenses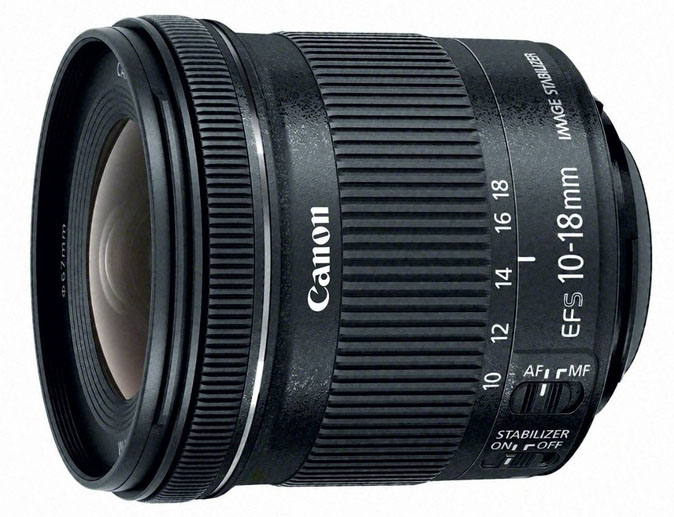 Weight: 8.5 oz.
Max aperture: f/4
Pros: Lightweight and sharp. 
Cons: Plastic construction.
For years, the pricey Canon 10-22mm f/3.5-5.6 was the leading wide-angle lens for APS-C format cameras like the Canon Rebel T4i. However, in 2014 Canon released the 10-18mm f/4.5-5.6 IS STM, a far more reasonably priced wide-angle zoom. With a focal length equivalent of 16-28.8mm on a 35mm camera, the 10-18mm a terrific option for landscapes and wide-angle urban photography—it's sharp, has minimal distortion except when wide open at 10mm, and is cheap for a lens of this type. The smooth and quiet STM motor also is great for shooting video. The maximum aperture of f/4-5.6 isn't optimal, but the lens does have four stops of image stabilization to help offset it.
See the Canon 10-18mm
Everyday and Portrait Lenses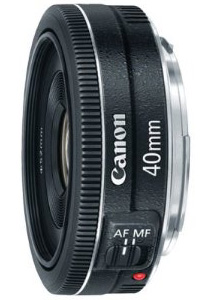 Weight: 4.6 oz.
Max Aperture: f/2.8
Pros: Lightweight, low profile, great optics.
Cons: None.

The majority of pancake lenses are made for mirrorless cameras, but Canon has manufactured a 40mm f/2.8 pancake lens that is compatible with its DSLRs including the Canon Rebel T4i. With a low profile and ultra lightweight design, the Canon 40mm lens produces exceptional images with almost no distortion. It also features an STM motor for smooth and silent video.
See the Canon 40mm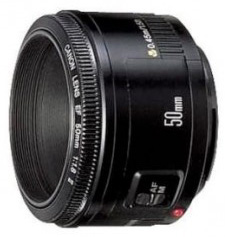 Weight: 4.6 oz.
Max Aperture: f/1.8
Pros: Lightweight, low cost.
Cons: Plastic mount.

The 50mm f/1.8 is the best value of any Canon lens—it's sharp, has fast autofocus, is lightweight, and cheap. The lens is constructed mostly of plastic (the actual glass is high quality) but the optics are impressive and the build isn't a huge risk at $110. For those want even better low light performance, go with the Canon 50mm f/1.4 ($399).
See the Canon 50mm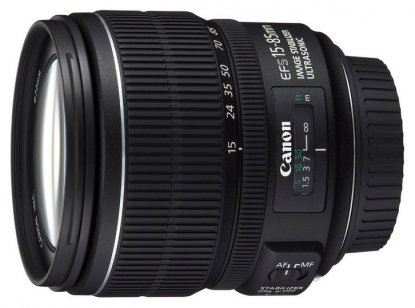 Weight: 20.3 oz.
Max Aperture: f/3.5
Pros: Versatile and sharp.
Cons: Pricey and a bit on the heavy side.
The Canon 15-85mm f/3.5-5.6 is a premium APS-C lens. Instead of carrying around and switching out multiple primes, this lens covers an impressive spectrum of focal lengths from wide-angle to medium telephoto—it's equivalent to 24-136mm on a 35mm camera. Compared to the 18-55mm STM kit lens above, you get extra wide-angle capability and this lens has a nifty manual focus override function. The 15-85mm is a pricey lens, but we like it for travel and portraiture.
See the Canon 15-85mm
Weight: 22.4 oz.
Max Aperture: f/2.8
Pros: Versatility.
Cons: Weight, cost.
The Canon 17-55mm f/2.8 IS USM has a nearly identical focal length range to the 18-55mm kit lens but far better optical performance. With excellent sharpness, minimal distortion, good bokeh, and fast autofocus, this is a lens built for enthusiasts. You often will see the Canon 17-55mm on more expensive Canon DSLRs like the 60D and 7D, but aside from cost there's no reason not to pair it with the Canon Rebel T4i for great image quality.
See the Canon 17-55mm
Telephoto Zoom Lenses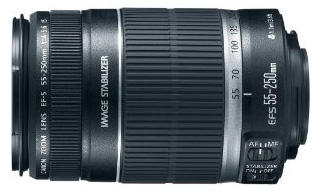 Weight: 13.8 oz.
Max Aperture: f/4
Pros: Great value.
Cons: Autofocus can be slow.
A great addition to either of the Rebel T4i kit lenses is the Canon 55-250mm IS II telephoto zoom. At $299, the Canon 55-250mm covers a wide range of focal lengths and comes with image stabilization (camera shake can be an issue with longer zoom lenses). And considering its range, the Canon 25-250mm is relatively light at less than 14 ounces. If you do need image stabilization, the Canon 70-300mm f/4-5.6 IS USM is available for a hefty $649.
See the Canon 55-250mm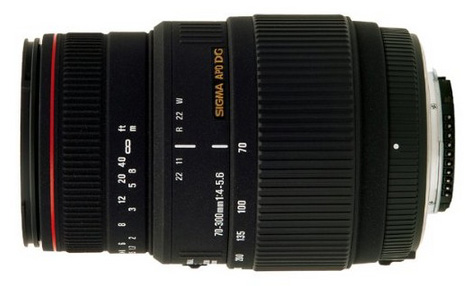 Weight: 19.4 oz. 
Max aperture: f/4
Pros: Inexpensive and extra long zoom range
Cons: Marginal in low light and no image stabilization
For those who want even longer telephoto capability than the Canon 55-250mm above, it's a close call between the Sigma 70-300mm APO Macro and Canon 75-300mm f/4-5.6. Both are budget telephoto zooms that capture good images when natural light is sufficient, and neither has image stabilization to help out when it isn't. As in the norm with lenses of this type, you can expect some softness and autofocus has a tendency to hunt. The Sigma is slightly heavier but we like its macro capability, which allows you to switch from normal to macro at focal lengths between 200mm and 300mm. It's also slightly cheaper. If you want image stabilization, the Canon 70-300mm f/4-5.6 IS USM is a whopping $649.
See the Sigma 70-300mm

 
Canon T4i Lens Comparison Table