Most top-of-the-line camping gear is loaded with luxuries and features that mimic the comforts of home. But unless you're getting out every weekend or like to "glamp" (a glamorous version of camping), the latest and greatest technology isn't a prerequisite to having a great time in the outdoors. In fact, there are more options now than ever for high-quality, affordable camping gear, so we've written this article to help point you in the right direction. From essentials like a camping tent and sleeping bag to kitchen items like a camping stove and cooler, below is our list of the best budget camping gear (which totals just over $430 at the time of publishing). For a complete list of options, check out our detailed camping gear reviews. 
 
Budget Camping Equipment
Many of the best camping tents retail for $400 or more, have near-vertical walls, and are constructed with high-end materials for reliable protection against bad weather. But the truth is that the majority of us venture out on clear summer nights and don't need to spend up for extra features or full storm protection. For fair-weather campers, the Coleman Sundome 6 gets the job done, offering good privacy, protection from light to moderate rain, and a layer of separation between you and the bugs. Don't expect premium quality here—the tent in general is made from inexpensive materials and the rainfly does not extend all the way down the sides. But for just $130 on Amazon at the time of publishing, the Sundome features a spacious 100 square feet of floor area, has good ventilation, and is surprisingly durable. It's worth noting that you can get the smaller Sundome 4 for a little cheaper, but that tent offers considerably less interior space and we usually recommend sizing up. For a full list of options, see our article on the best camping tents.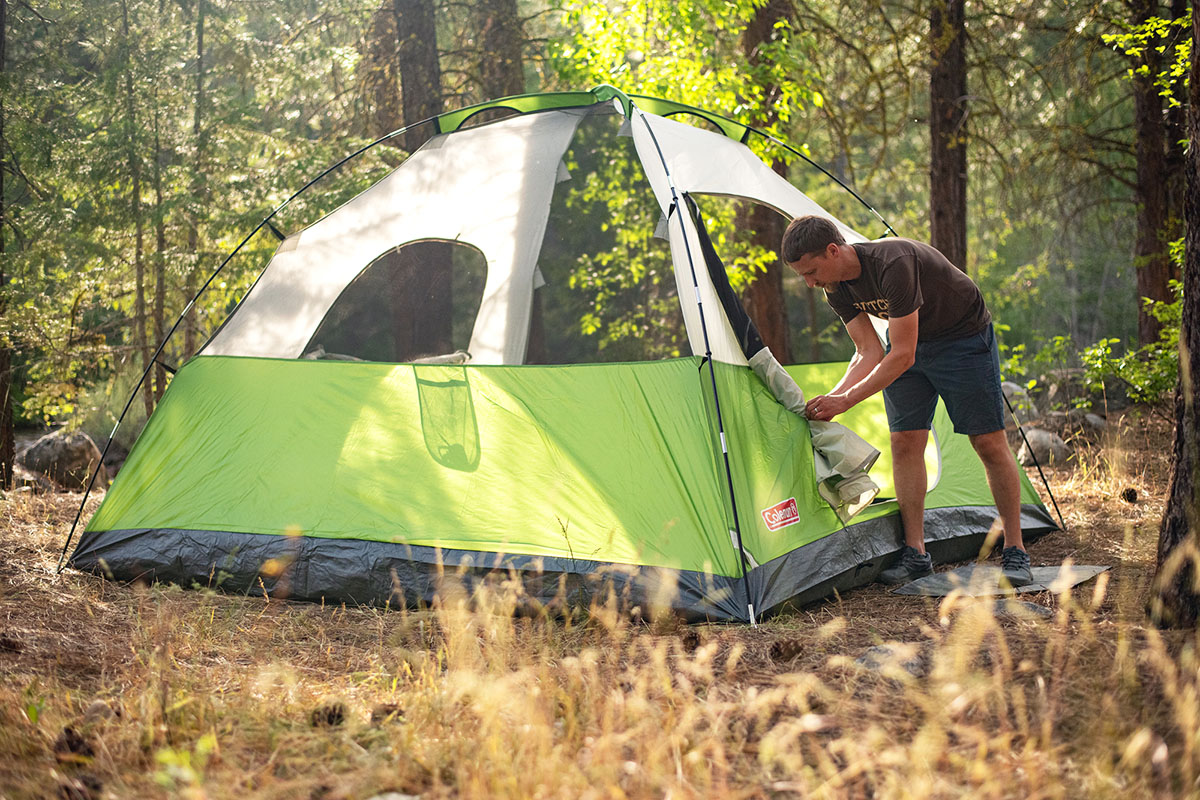 Unlike backpacking gear—where weight and packability are paramount—comfort is the name of the game for camping sleeping bags. The best models will be roomy (look for rectangular designs), feature soft fabrics, and come filled with ample insulation (usually synthetic fill) for warmth on cool nights. Our favorite budget model for 2022 is another Coleman offering: their synthetic Green Valley, which is rated to 30˚F and will keep you comfortable in most mild three-season conditions. At only $50, you can expect cheaper materials and fill (you will probably want to add extra layers to stay warm as you approach the 40˚ mark), but it's a steal considering most options in this category cost well over $100, with some premium down bags creeping into the $300+ range. For more options, see the best camping sleeping bags.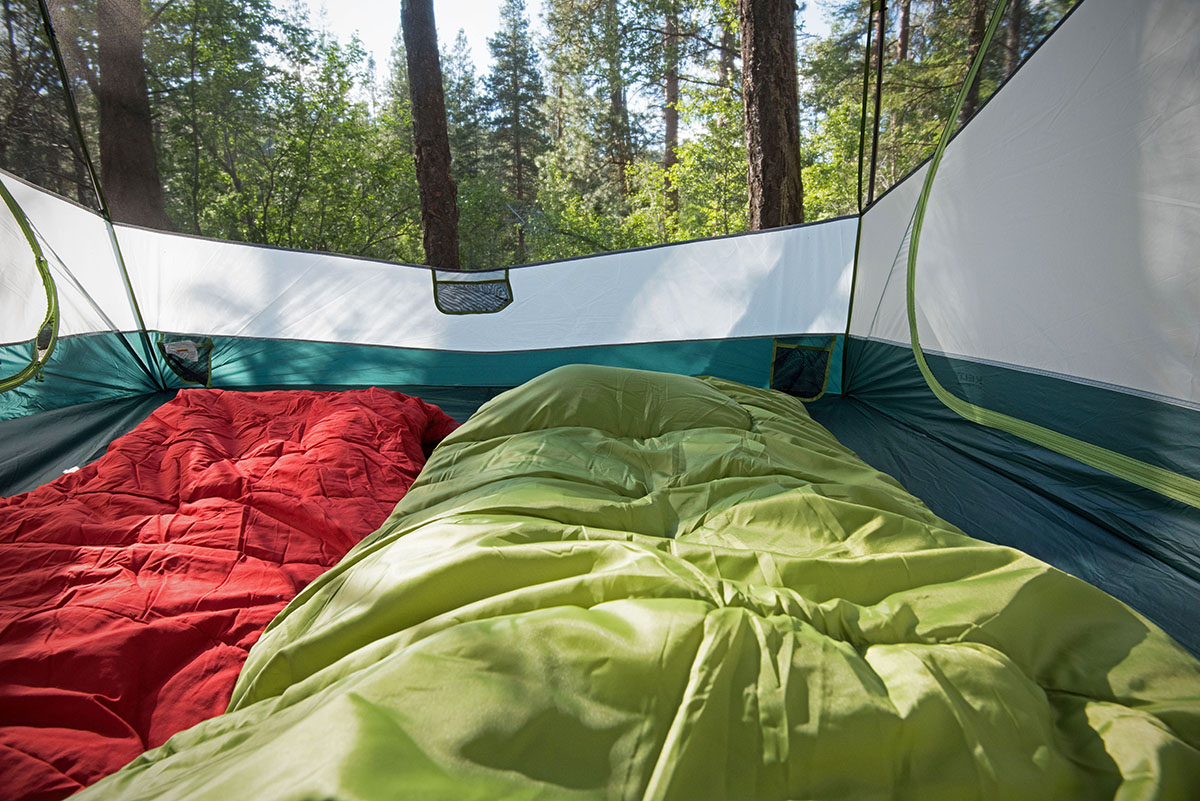 If you're like us, a key ingredient to quality night's sleep is a good mattress. Top-end camping camping mats can cost upward of $200, but you can rest almost as easy on a model like the $60 Alps Mountaineering Apex. This foam-filled, 3-inch mat provides good warmth and a comfortable suede face fabric that is a big step up from the sticky plastic found on other budget mattresses. And like many of the top models, the Apex is self-inflating, meaning you won't get dizzy trying to set up your bed. The bad news is that the "regular" version is only 20 inches wide, which is relatively narrow for a camping mattress, and 3 inches of padding is on the thin side. For all of our top picks, see our article on the best camping mattresses.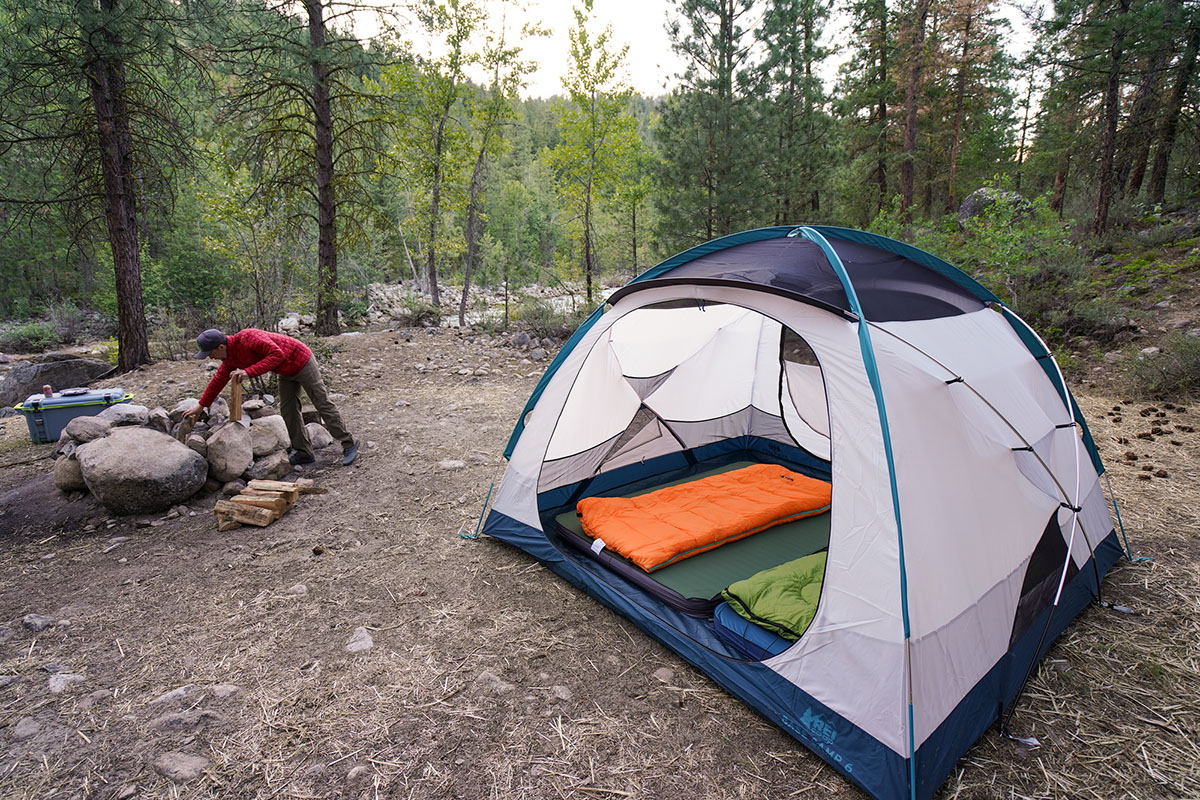 Premium camping stoves are made with heat output and flame control that can rival your home kitchen, but these models can cost you $150 or more. For the casual camp chef, the Coleman Classic Propane is a tried and true stove for just $53. The Classic is the bread-and-butter of camp stoves: It's simple to operate and features two burners so you can boil water for coffee while flipping your pancakes. More expensive models will come with their own stand or a larger cooking surface (some even have three burners), but for simple camp cooking, the Coleman can be everything you need and nothing you don't. For a complete list of options in this category, check out our article on the best camping stoves.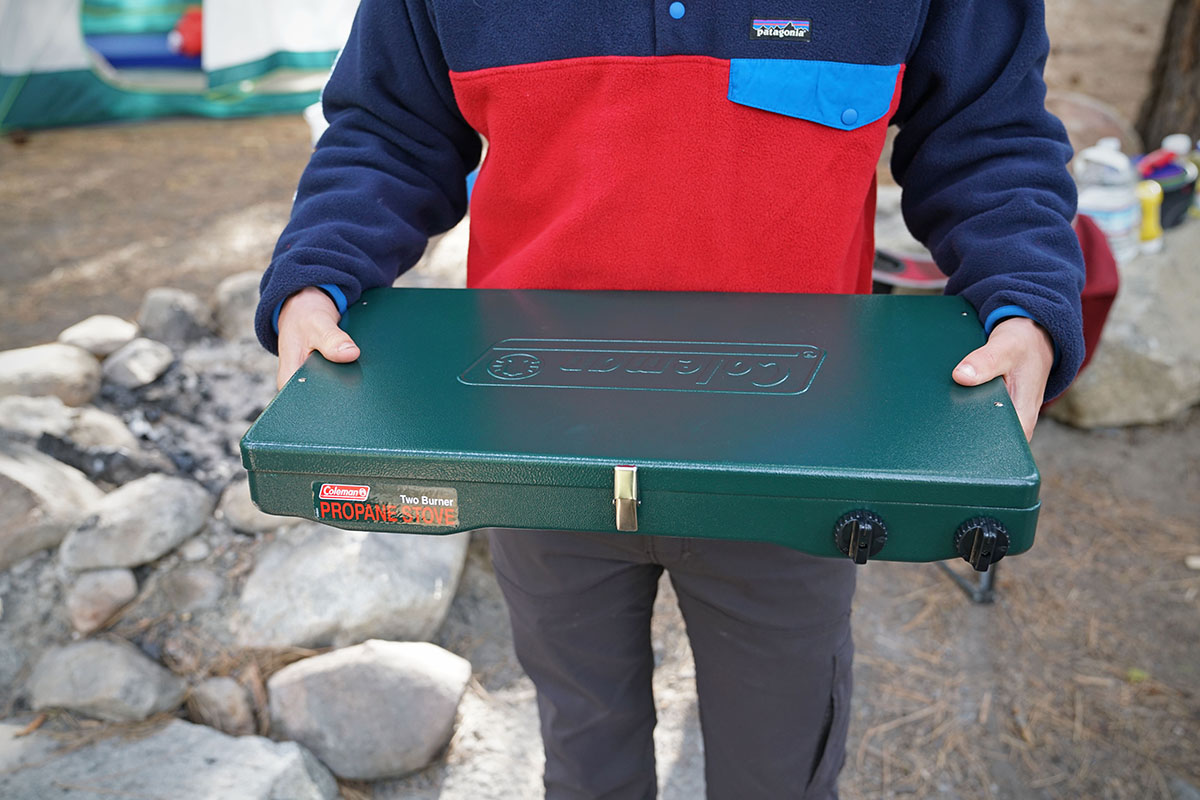 You can spend $100 or more on a camp chair, and you might be rewarded with features like a recliner or a rocker, or even a built-in footrest. But that begs the question: Do you really need all these bells and whistles? In our opinion, a great camp chair simply needs to be comfortable and stable, which is why the Coleman Oversized Quad has won our hearts. And we're not sure what we're more excited about: the $40 price tag or the built-in cooler. The Oversized Quad also has a wide seat and tall back (both padded for comfort), and its tough fabric seat will stand the test of time. It's not lightweight or super packable, and the steel frame can rust overtime (especially if you leave it out in the rain), but the Quad is all most campers need at a good price. For more, check out our article on the best camping chairs.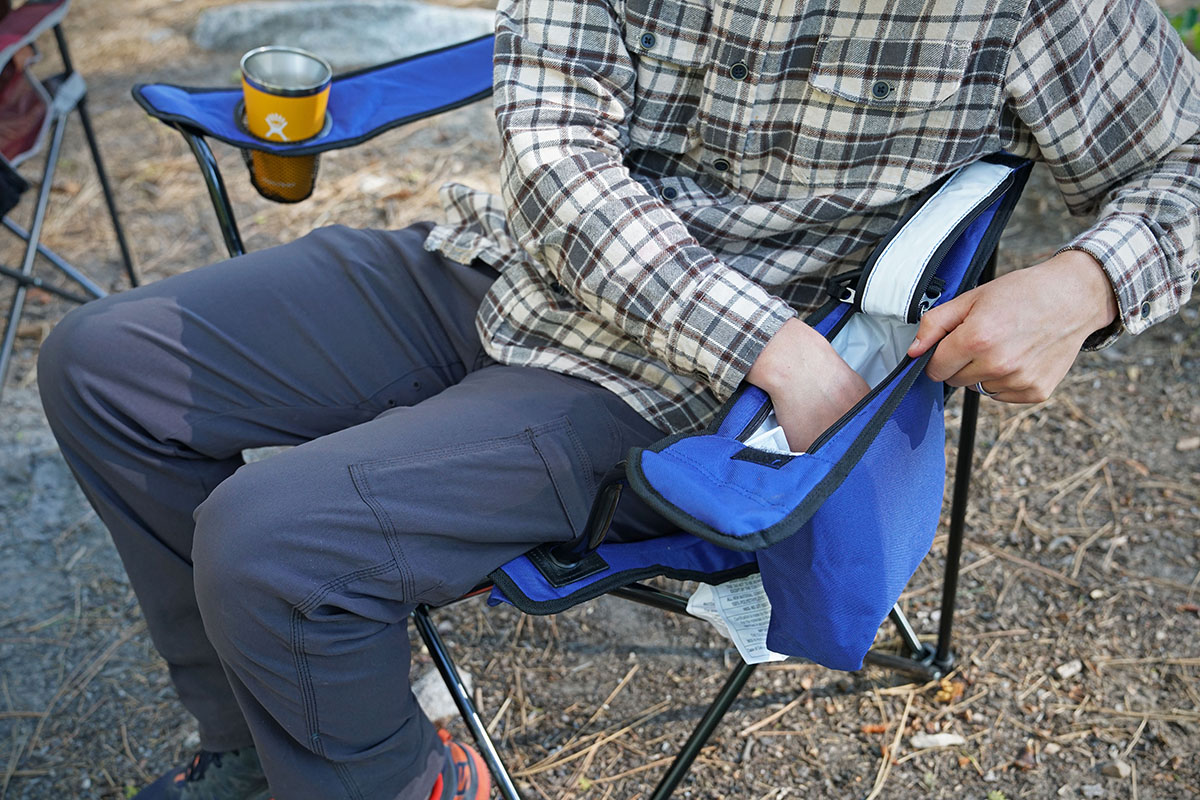 Some manufacturers claim that their coolers retain ice for more than two weeks, which is extremely impressive if you're willing to shoulder the high price tags. But in reality, the majority of camping trips last a couple of days rather than a couple of weeks, meaning you don't need to keep your food cold for that long. The 70-quart Coleman Xtreme 5 is our favorite cooler for casual campers and still features a respectable claimed ice retention of three days (we've found most of these estimates to be on the high end). Available for around $80 at the time of publishing, the Coleman is made with lower-quality plastics than top-end models and won't stand up to abuse like a Yeti, but it won't take much of a toll on your wallet either. If you're looking for wheels for easier transport, the Xtreme is available in a wheeled version (with slightly less capacity) for $70. For a complete list of options, see our article on the best coolers and ice chests.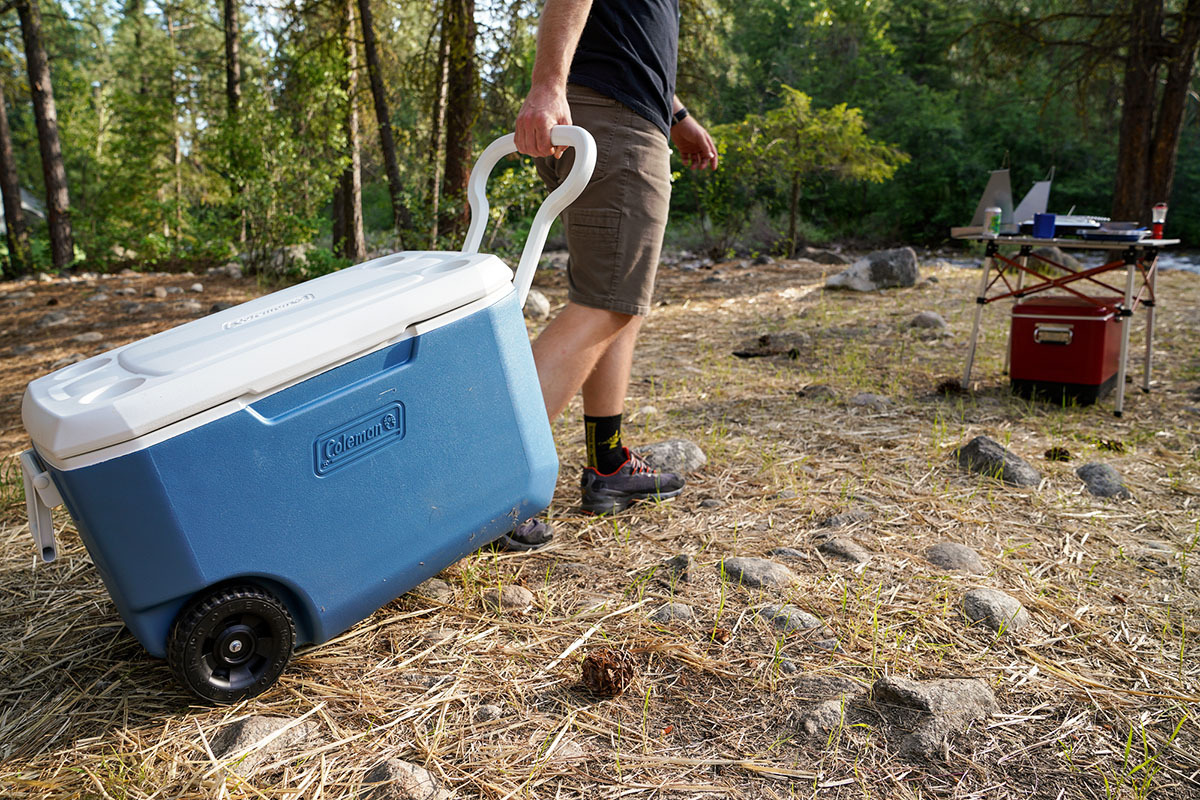 Welcome to 2022, where hands-free illumination for camping is a must. Luckily, headlamps in general are not too expensive—most mid-range models hover right around $40. For true budget shoppers, the Petzl Tikkina Headlamp stands out with a $20 price tag but a solid build from a highly reputable manufacturer. It's easy to use and has a max lumen output of 250, which is more than enough for setting up camp or cooking dinner. We wish the Tikkina had a red-light option (this comes in handy around camp when you need softer light) and we do like how many modern headlamps recharge via USB (the Tikkina uses AAA batteries). Still, you'll be hard-pressed to find a higher quality headlamp at this price. For more of our top picks, see our article on the best headlamps.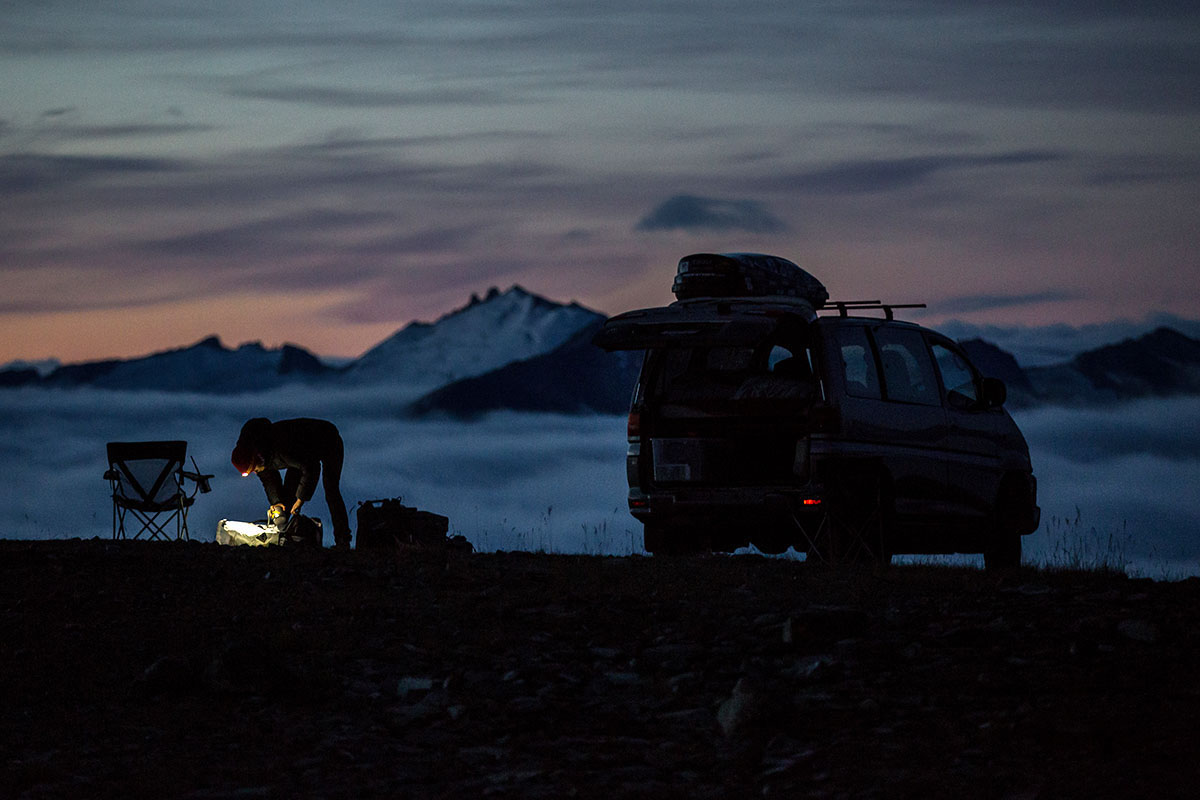 Totaling it All Up: $433
You can get a lot of things for $433, including a domestic airline ticket, a night or two in a nice hotel, or a half a month's worth of rent in some places. And as it turns out, $433 can also buy you most things you need for endless weekends of summer camping, which is as long-lasting an investment as they come. Plus, if you're buying for two, bear in mind that many of these items are made to share—including the camp stove, cooler, and tent. Do the math, and this means that you and your loved one (be it friend, partner, sibling, or child) can gear up for just over $600. Considering that some tents alone cost just as much (if not more), that's a steal.
*Sale prices are based on Amazon search at time of publication
 
Where to Find Deals on Camping Gear
We always encourage you to support your local retailer first and foremost, but if you're hunting for deals it can be a good idea to shop around. For outdoor gear, we are big fans of REI Co-op, which offers free shipping on orders or $50 or more and easy returns. Plus, REI has a number of significant sales throughout the year where you can find savings of 20 percent or more on nearly their entire inventory. Keep in mind that if you shop at REI, it pays to become a member (with a one-time-fee of a $30) in order to access these sales and receive your yearly dividend (up to 10 percent back on REI purchases). Of course, Amazon is another easy and popular place to shop online, with nearly constant sales and a great selection of budget and off-brand products.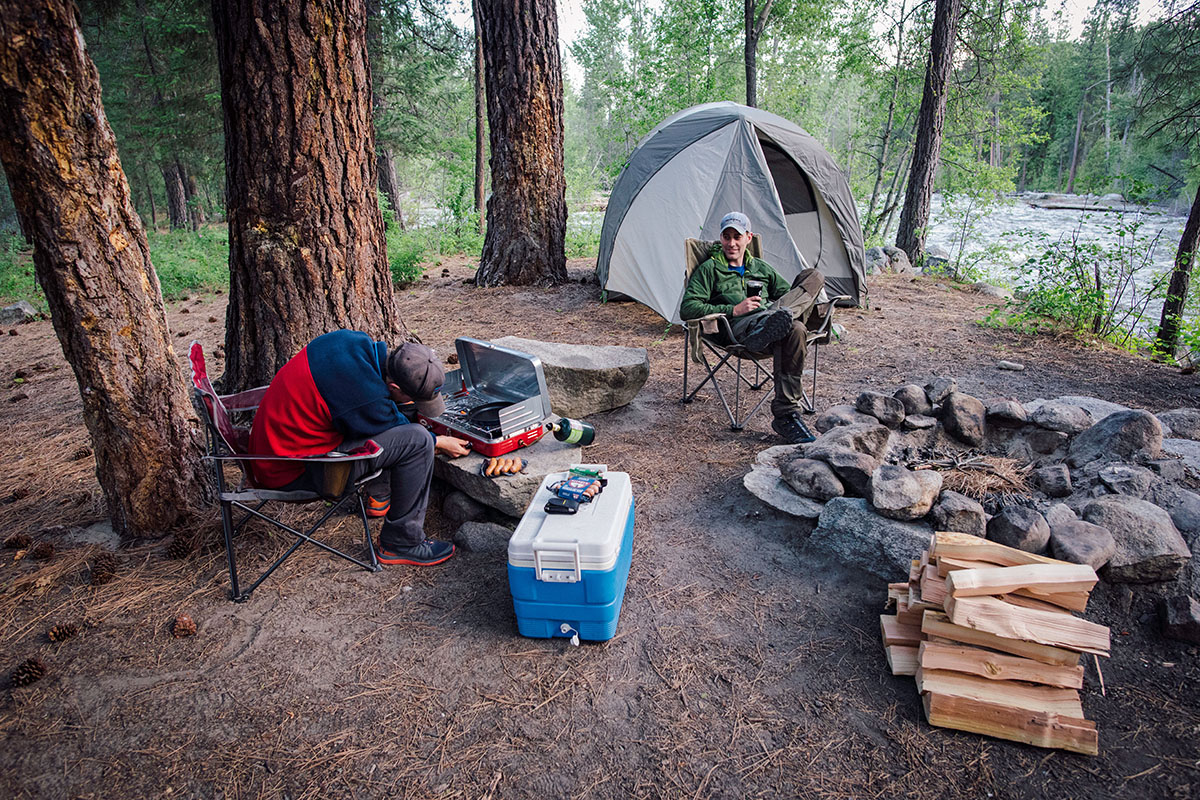 It's also worth looking for a used gear or gear consignment shop in your neck of the woods. Buying used gear can be a great way to find high-quality items at huge markdowns, and it's a good feeling to give someone's old tent or backpack a second life. But shopping this way can be a bit of a gamble—especially for the uninitiated—and you'll want to be sure to inspect your gear carefully to make sure it's in good shape. Online, REI Used Gear also offers a nice selection of lightly worn goods, and as a bonus, if you're not satisfied with your gear, you can return it within 30 days of purchase.
 
Where We Draw the Line: Cheap Not Junk
The gear we've compiled on this list might be on the cheaper end of the spectrum, but it's certainly not junk. Saving money doesn't need to mean sacrificing performance and durability, and we feel strongly about purchasing gear that won't end up in the landfill after one use. Our biggest recommendation: Do yourselves a favor and buy goods that will last. On the other end of the spectrum, not everyone needs top-of-the-line equipment, especially casual campers who get out just a few times a year. With our recommendations here, we hope to help you find that nice middle ground of quality and price.
See Our Camping Gear Reviews