Although the type of bike you're looking for—hardtail or full-suspension—will largely dictate your buying decision, it really comes down to how much you're willing to spend. Those eyeing new setups under $1,000 can expect pared-down aluminum hardtails, while upping the budget to $3,000+ can get you a quality full-suspension rig. In any case, quality mountain bikes are undeniably pricey, and it can be tricky to parse out the differences—especially as inflation and pandemic-related supply chain issues have affected availability and raised prices of many models. The good news? We've done the heavy lifting by breaking down the price ranges for mountain bikes—from $500 all the way to $5,000+—and what kind of performance, components, and popular bikes and brands you can expect to see at each. For more, see our articles on the best trail bikes, MTBs under $1,000, and MTBs under $2,000.

Under $500
Before diving in, we need to address the sub-$500 bikes category. You might have seen the likes at your local Target or Walmart, and there's no doubt the low price, knobby tires, and familiar-looking build can be appealing. However, take any of these rigs out on the trail and you'll soon realize that they're not designed to handle rough (or even moderate) terrain. These bikes are often heavy, made with low-quality parts, and likely won't survive a season of singletrack. Without a doubt, we suggest spending up and exploring the categories below instead.

$500-$1,000
Bike Types and Performance
Those shopping for their first bike or unsure about their commitment to the sport can easily find a decent model for under $1,000. If you're looking for a lightweight setup, we recommend keeping it simple: an aluminum hardtail with 27.5- or 29-inch wheels. As you approach $1,000, bikes inevitably get lighter and nimbler, but most hardtails in this price range hover around 30-32 pounds. Although it's possible to find budget-friendly full-suspension bikes, it's best to steer clear. The bikes' rear shocks add extra weight, the suspension designs are basic and underwhelming, and you'll be getting noticeably downgraded parts like brakes and shifters. But the good news is that for the casual rider on shorter outings and mild terrain, there are a number of suitable hardtails available, even with this year's higher prices.

Components
Bikes under $1,000 often have relatively simple and heavy parts, from the crankset and drivetrain to handlebar and seat post. The drivetrains, or components that allow you to shift gears and transfer power, generally won't provide the same precision when shifting as pricier models. As far as brakes go, most bikes will feature disc brakes—they're a bit heavier and pricier than rim brakes but offer better performance since the stopping power is applied to the rotor at the center of the wheel rather than by pinching the outer rim. You might even find a few hydraulic disc models as you approach $1,000 (for example, on one of our favorites, the Cannondale Trail 5, at $950), which provide more consistent stopping power over mechanical, cable-heavy versions.
Another very important component on hardtails is the front suspension fork. In this price range, coil-sprung forks are common but are quite heavy and offer fewer adjustments than their more expensive air-spring counterparts. Further, most mountain bikes under $1,000 aren't designed to handle technical, rough terrain. As such, they lack the suspension travel (the amount the suspension fork can compress) of more premium models, often ranging from 80mm to 120mm. For easier trails with few major obstacles, this will be plenty. But if you live in an area dominated by tough and rocky terrain, it might be worth stretching your budget into the next price range.

Brands and Bike Options
It's not hard to find dependable mountain bikes from well-known brands like Specialized, Giant, Trek, and Cannondale for under $1,000. That said, we think it's worth considering lesser-known brands, as well. We've been very impressed with Marin's offerings, including their Bobcat Trail 4 hardtail ($919). While a bit long in the tooth, we also think REI's Co-op Cycles has a number of solid options, including the DRT 1.1 ($599) and DRT 1.2 ($999).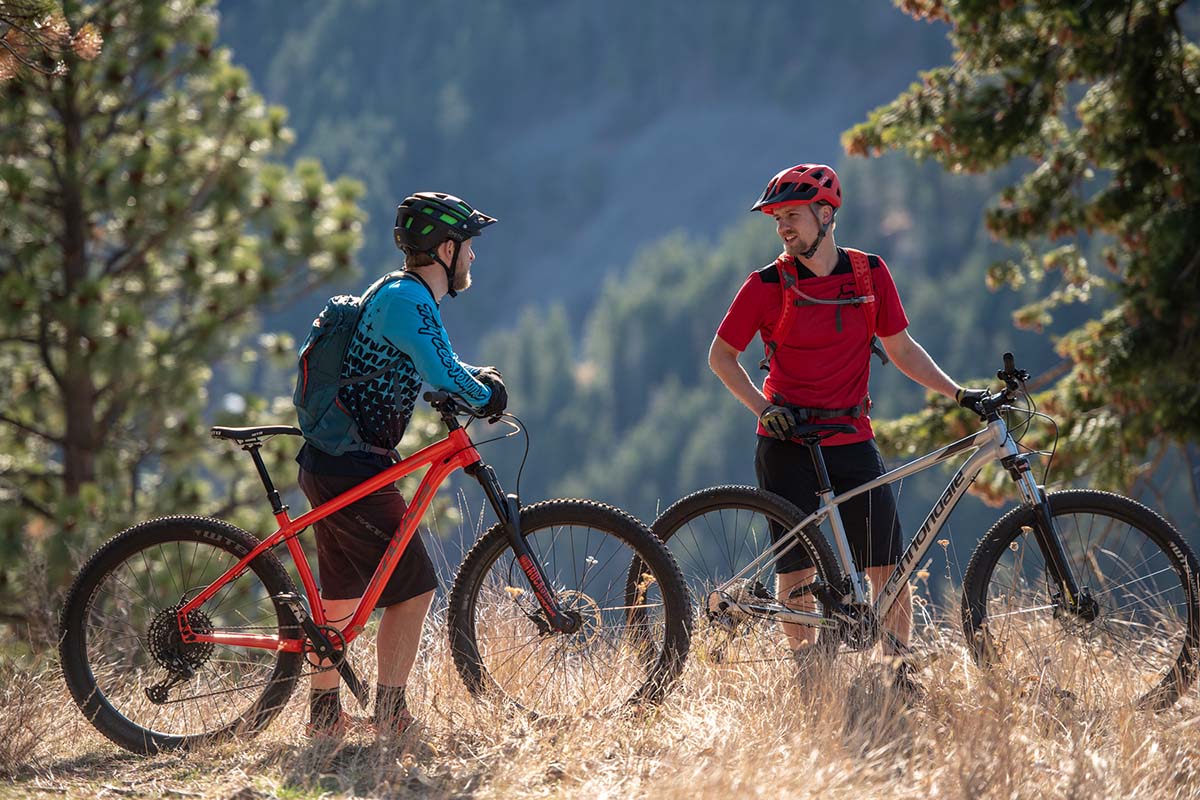 $1,000-$2,000
Bike Types and Performance
In this price range, you'll find increasingly capable bikes—especially hardtails—that come with a good bump in quality and performance. You'll also get a wider selection of full-suspension options that are much better equipped for tackling technical terrain, although they'll be heavy and have lower-quality components than similarly priced hardtails. In addition, weight will start to drop, although you won't find many rigs made with lightweight carbon fiber just yet. But regardless of the type you choose, those who have spent some time on the trails or are ready to up the ante will be able to find plenty of dependable, fun, relatively affordable bikes.

Components
The quality of drivetrains and other components will vary greatly between $1,000 and $2,000, determined heavily by the type of bike you choose. At the low end, you'll continue to see basic parts on most models. This is why we recommend spending a minimum of $1,500 on full-suspension bikes—you can find one for less, but it's likely going to be hefty and have noticeable sacrifices in quality and performance. Toward the high end of the range, hardtails become considerably better built and some even include new tech and adjustable air shocks from reputable brands like RockShox and Fox. Full-suspension models will likely still feature budget suspension options, but all bikes in this category will be more enjoyable to ride on rougher terrain than those above.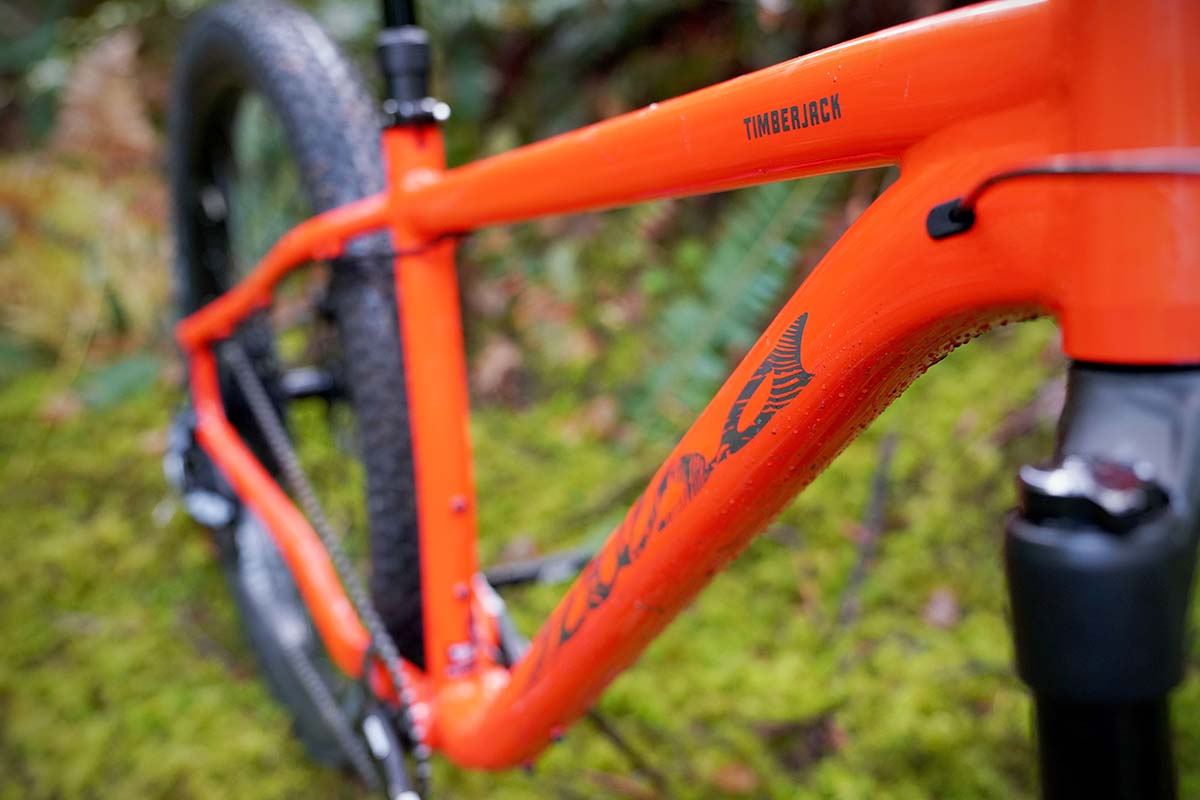 Brands and Bike Options
It's no surprise that you'll still pay a premium for name brands, but the good news is that bikes in this price range have more modern builds and features. For example, the Marin Rift Zone 27.5 1 ($1,899) includes many entry-level components, but you still get fairly progressive geometry compared to other similarly priced models. Giant's full-suspension Stance ($1,800) is a bit more outdated but still a great value. We also consider this upper threshold to be the "sweet spot" for hardtails. Salsa's Timberjack SLX 29 ($1,799), for example, includes Shimano's SLX 12-speed drivetrain, a dropper seat post, quality tires, and a dependable fork—there isn't much more we could ask of a bike.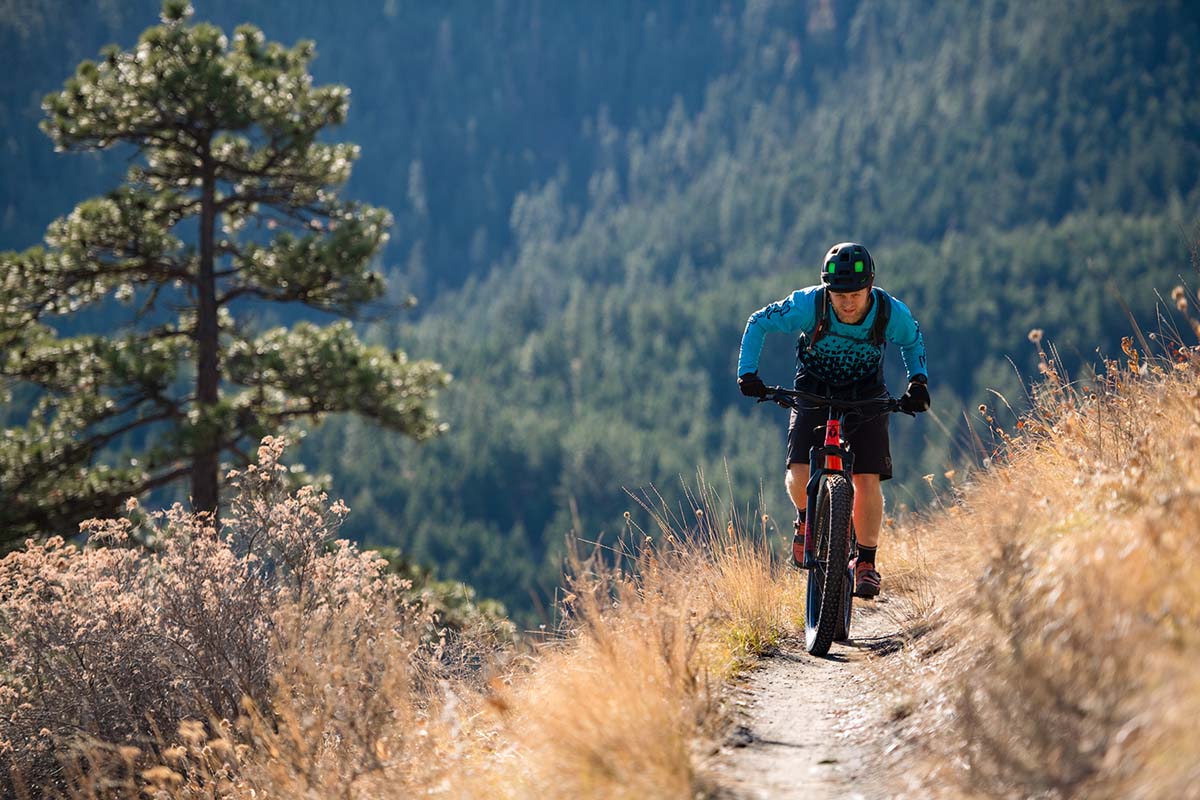 $2,000-$3,000
Bike Types and Performance
As you get into the $2,000-$3,000 price range, hardtails begin to feature more modern geometry and lightweight carbon fiber models start popping up. Full-suspension bikes still have aluminum frames for the most part but are more trail-worthy with the inclusion of upgraded parts. Weight begins to drop across the board and bikes separate into more clearly defined cross-country, trail, all-mountain, and downhill categories—each with its own priorities.

Components
Predictably, components of bikes in this range get nicer, lighter, and more durable as cost increases. Aluminum hardtails will likely include the latest technology, carbon hardtails will feature quality parts (but will still be heavier than higher-end offerings), and full-suspension bikes will have overall better builds. Just as the previous price point was the sweet spot for hardtails, full-suspension models begin to peak between $2,000 and $3,000 (although their true sweet spot is in the category below). In general, all types of bikes will at this point include recent drivetrain technology, air suspension, and high-quality components.

Brands and Bike Options
Consumer-direct brands like YT Industries, Canyon, and Commencal begin to pop up in this price range, which often means getting a great value on the setup you choose, especially as we've seen mountain bike prices swell across the board in the past two years. Take, for example, YT's Jeffsy Core 2 ($2,999), which sports an aluminum frame, SRAM's NX Eagle 12-speed drivetrain, mid-to-upper-tier Fox suspension, and DT Swiss wheelset. Buying a similarly featured setup from name brands like Santa Cruz or Specialized would bring the cost up significantly (around $3,500+). But regardless of where and how you decide to purchase your bike, those at this price point will offer a substantial upgrade in performance and parts from the options above.

$3,000-$5,000
Bike Types and Performance
Serious mountain bikers who ride relatively frequently will likely find themselves hovering in this price range. Hardtails—with the exception of elite carbon XC rigs—start to disappear, replaced by full-suspension models. Categories become even more clearly defined, as well—you can find everything from lightweight cross-country setups (around 20-23 pounds) to heavier, capable downhill and all-mountain rigs (28-33 pounds). Often, you'll also have the option to upgrade to carbon fiber, although top-of-the-line carbon components won't make an appearance until the next price bracket. But for committed riders who want a qualified full-suspension companion, there are plenty of options to choose from in this price range depending on preferred terrain and riding style.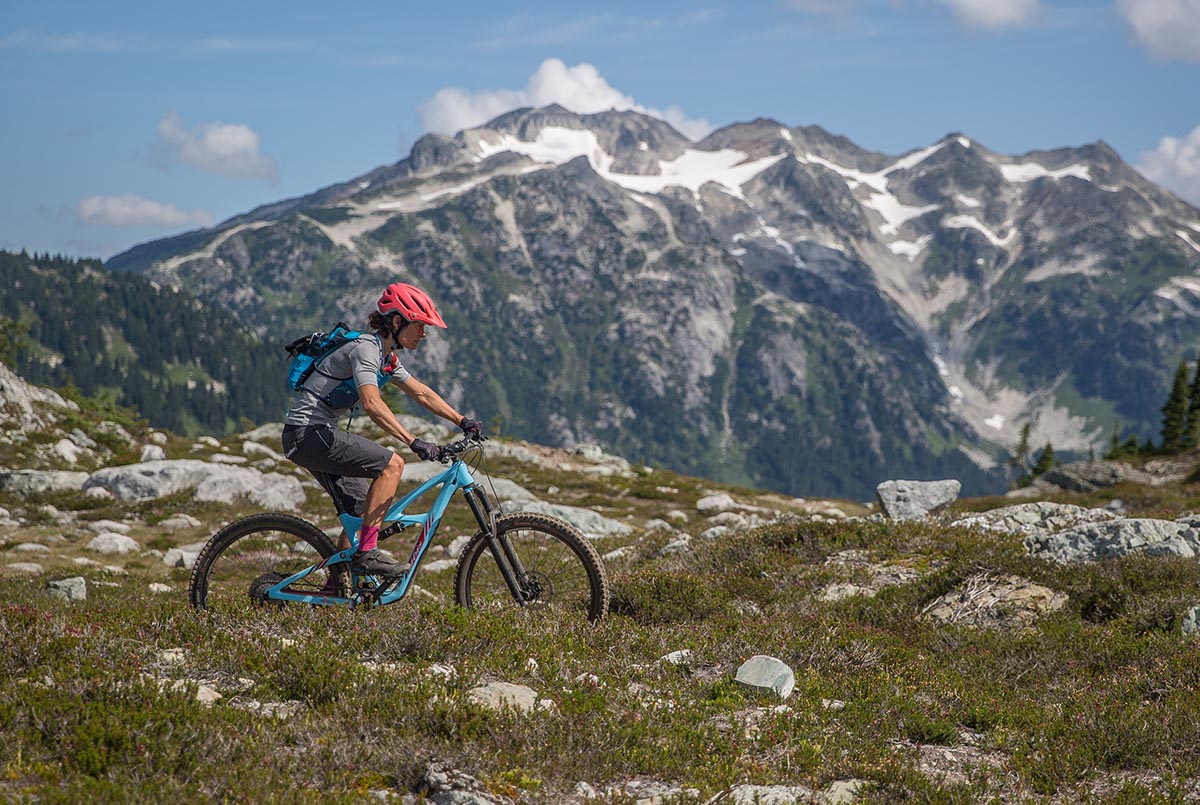 Components
Thankfully, spending a small fortune means that bikes in this price range come nicely equipped. This is especially true for aluminum-framed models at the upper end—expect to find top-tier components like lightweight 12-speed drivetrains, high-end forks and shocks from Fox and RockShox, and quality wheelsets. Carbon full-suspension bikes won't feature these same parts, but you should still look for relatively new technology and decent components: 1X drivetrains, mid-tier suspension offerings from Fox and RockShox, and quality tubeless-ready wheels and tires.

Brands and Bike Options
Every major bike brand has a number of options at this price point. That said, we recommend narrowing down your search to recent releases (within the past year) so that you get the most up-to-date geometry and features for your money. If you're in the market for a solid all-mountain setup, we suggest taking a look at the aluminum-framed Specialized Stumpjumper Comp, which pairs a fully modern geometry with a strong component group for $4,800. Another great option is the Ibis Ripmo AF, which offers much of the appeal of Ibis' pricier carbon Ripmo but on a more affordable alloy frame for $3,899. But for the most bang for your buck, consumer-direct companies like YT, Canyon, and Commencal are again the way to go. Commencal's Meta lineup, in particular, offers well-equipped all-mountain bikes at a great value (including the Meta TR 29 Ride at $3,300).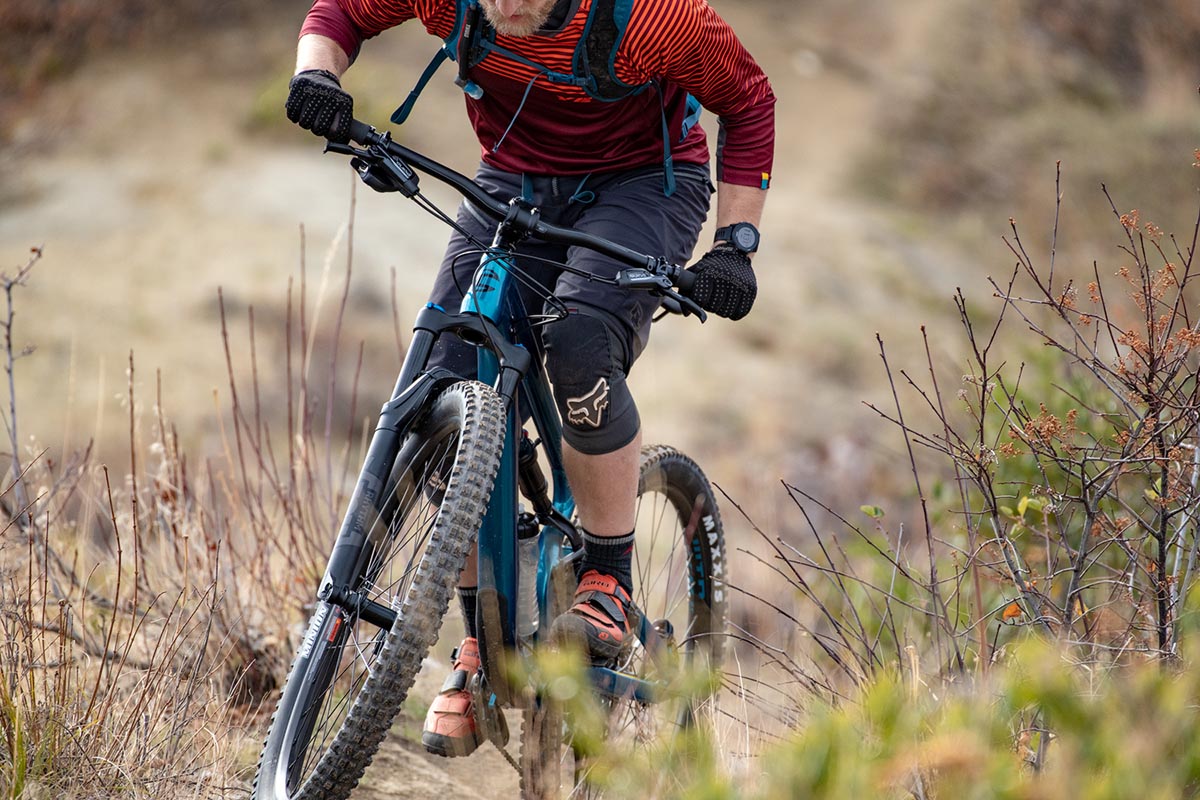 $5,000 and Up
Bike Types and Performance
Those looking in this category ride often and ride hard, and likely need a rig with the performance and specs to match. In general, bikes in this price bracket will be predominately carbon, with other carbon parts sprinkled into the build kits, as well. If you have your sights set on competitive racing, this is what you can expect to spend.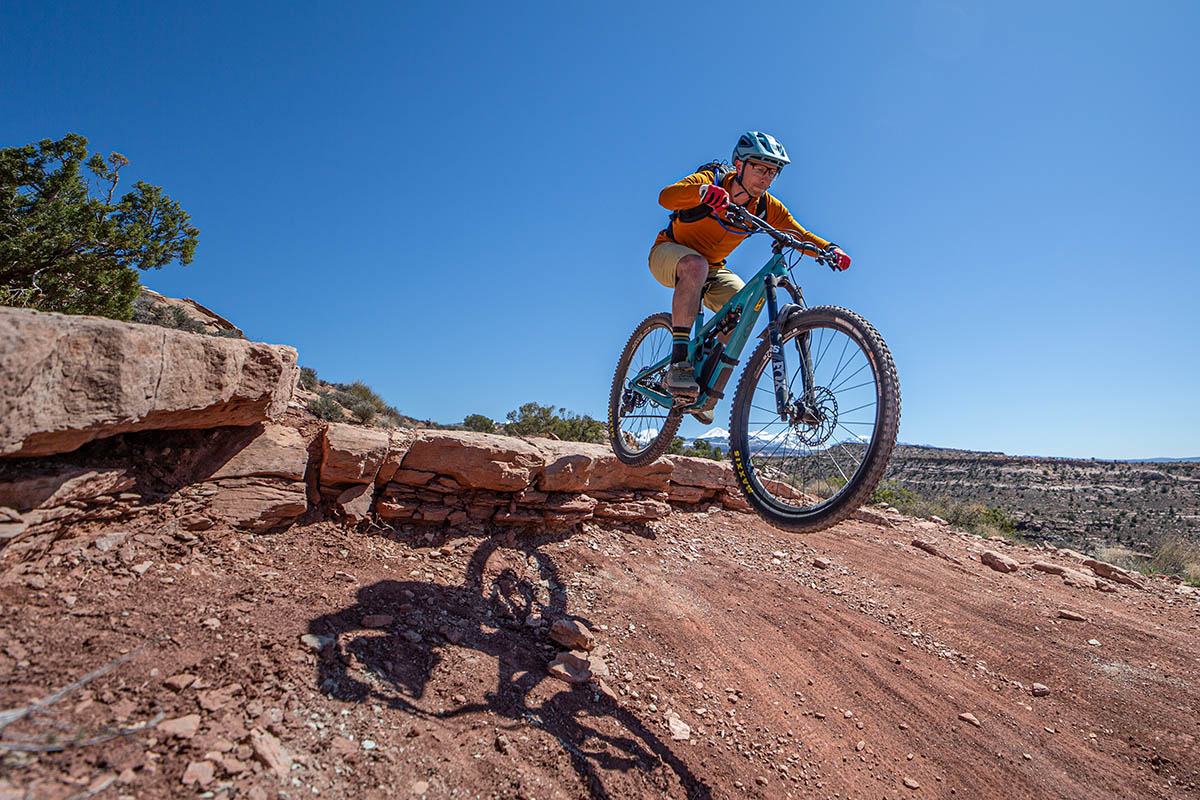 Components
Full-suspension mountain bikes dominate the $5,000+ market, and the majority of the designs are made with a carbon fiber frame. But keep in mind that even at $5,000, you won't find top-of-the-line parts on most carbon models. Instead, you'll still see middle-of-the road—although entirely capable—drivetrain components, forks, and shocks. However, as you inch toward $6,500, you'll start spotting noticeably nicer parts. Upping your budget to $7,500 will get you carbon wheels, bars, and cranksets, which might be worth it for elite-level riders but have somewhat limited appeal otherwise.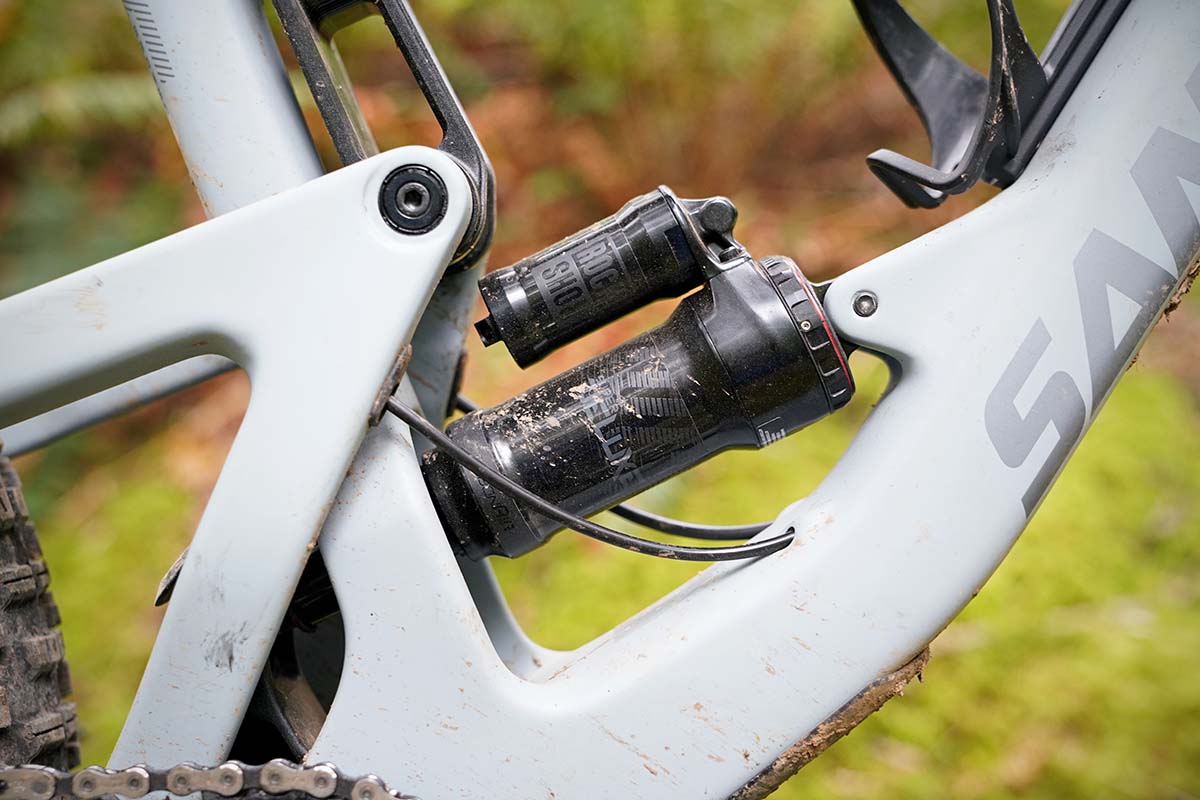 Brands and Bike Options
Whether it's an all-mountain ripper or lightweight XC whip, there's a good chance you already know what you're looking for if you're spending in this price range. At this point, it's helpful to compare the specs of each model closely and read rider reviews. Major players like Trek and Specialized offer a variety of bikes above $5,000 and you'll also find plenty of carbon options from smaller boutique brands like Yeti Cycles and Ibis Cycles. You should also consider brand loyalty, or how committed you are to a certain company—you can find great (and new) models you've never heard of by looking at the entire landscape, including lesser-known names. For example, YT Industries' Capra Core 4 is an excellent value at $5,999: It features top-of-the-line Fox suspension, carbon wheels and cranks, and an X01 Eagle drivetrain. Compared to the similarly outfitted Santa Cruz Megatower X01 that's priced at $9,299, it's hard to ignore the savings.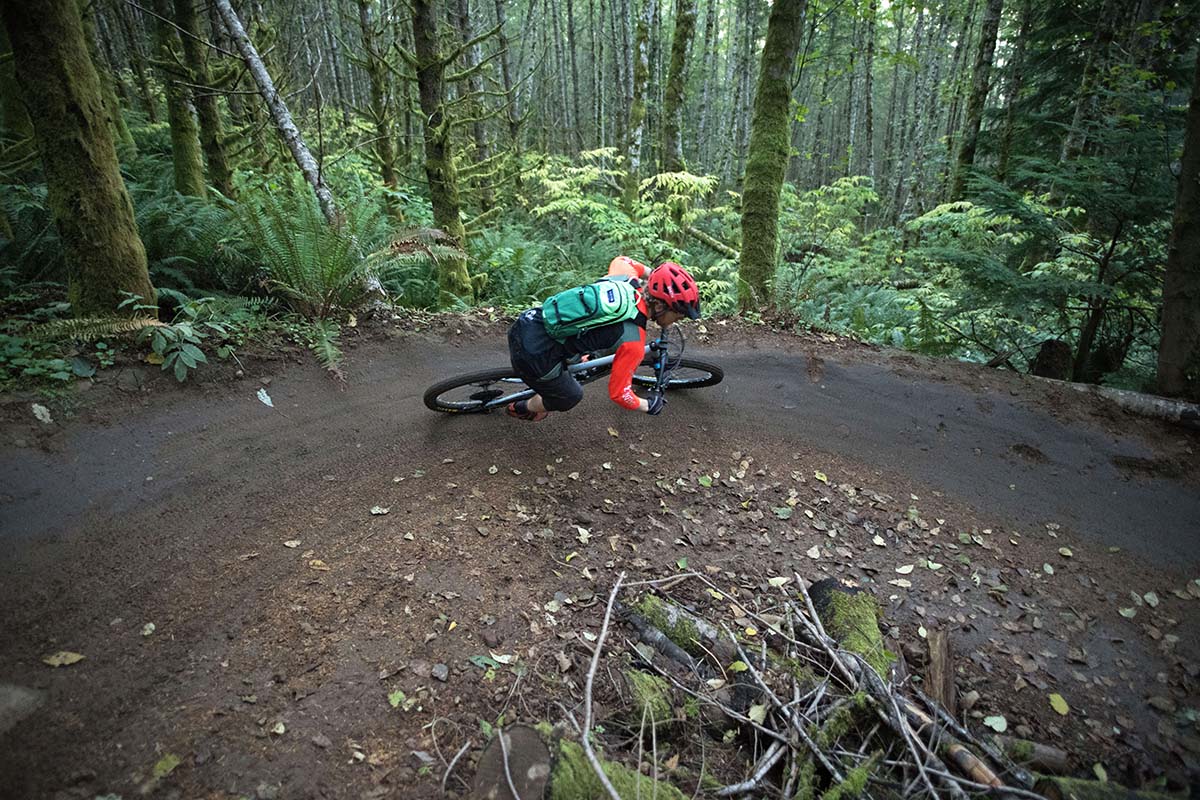 Learn More About Mountain Biking