Located in Chile's Aysén region, Patagonia Park (Parque Patagonia, in Spanish) is comprised of three parcels of protected land: Tamango and Jeinemeni National Reserves and the newly established Patagonia Park. Though understated in beauty compared to the wildly popular El Chaltén to the south, the remote and quiet grasslands and river valleys, undisturbed wildlife, and intriguing history make Patagonia Park an experience all its own. Below we provide details on our favorite treks including short day hikes, full day hikes, and a challenging multi-day trek. For more background on visiting the area, see our section on logistics below.

Short Day Hikes
1. La Vega Trail
Distance: 4.5-mile loop
Elevation gain: 1,093'
Difficulty: Easy
Trailhead: Chacabuco Valley Park offices/West Winds Campground
The La Vega Trail is a great way to get acquainted with the park when you first arrive. The trail can be accessed from the park offices in Chacabuco Valley (next to the lodge) or at West Winds Campground. It follows a pleasant 4.5-mile loop through the steppe and up a small incline, offering great views of the valley below. Near the lodge, the La Vega Trail passes by the park's greenhouses (used to grow food served at El Rincón Gaucho restaurant) and a cemetery where several of the valley's past residents are laid to rest. Expect to see dozens of guanacos along your way—although they're friendly, be sure to give these local inhabitants a wide berth and let them graze in peace.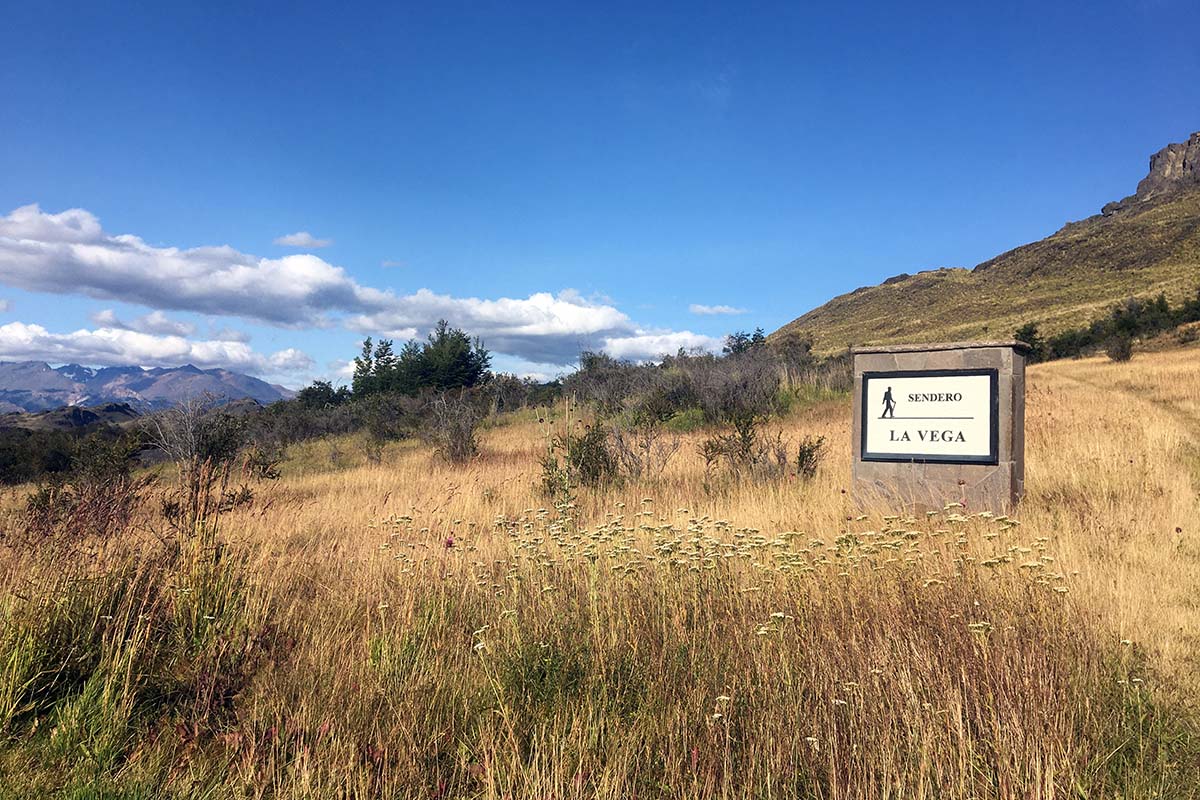 2. La Confluencia Trail
Distance: 1.9-mile out-and-back
Elevation gain: 159'
Difficulty: Moderate
Trailhead: Patagonia Park's west entrance
Patagonian rivers are a sight to behold, so it goes without saying that their confluences (where one meets the other) are a true wonder. The Confluencia Trail is a short walk to the meeting point of the Baker and Chacabuco rivers, just outside of the park's western entrance. Park at the crossroads of the Carretera Austral and the park entrance and find a path slightly north of where the two roads meet. There is a beautiful beach at the confluence, great for lounging and swimming. We've given it a "moderate" difficulty ranking because of its steep decline, but the short distance makes this a great outing when you have just a few hours to spare.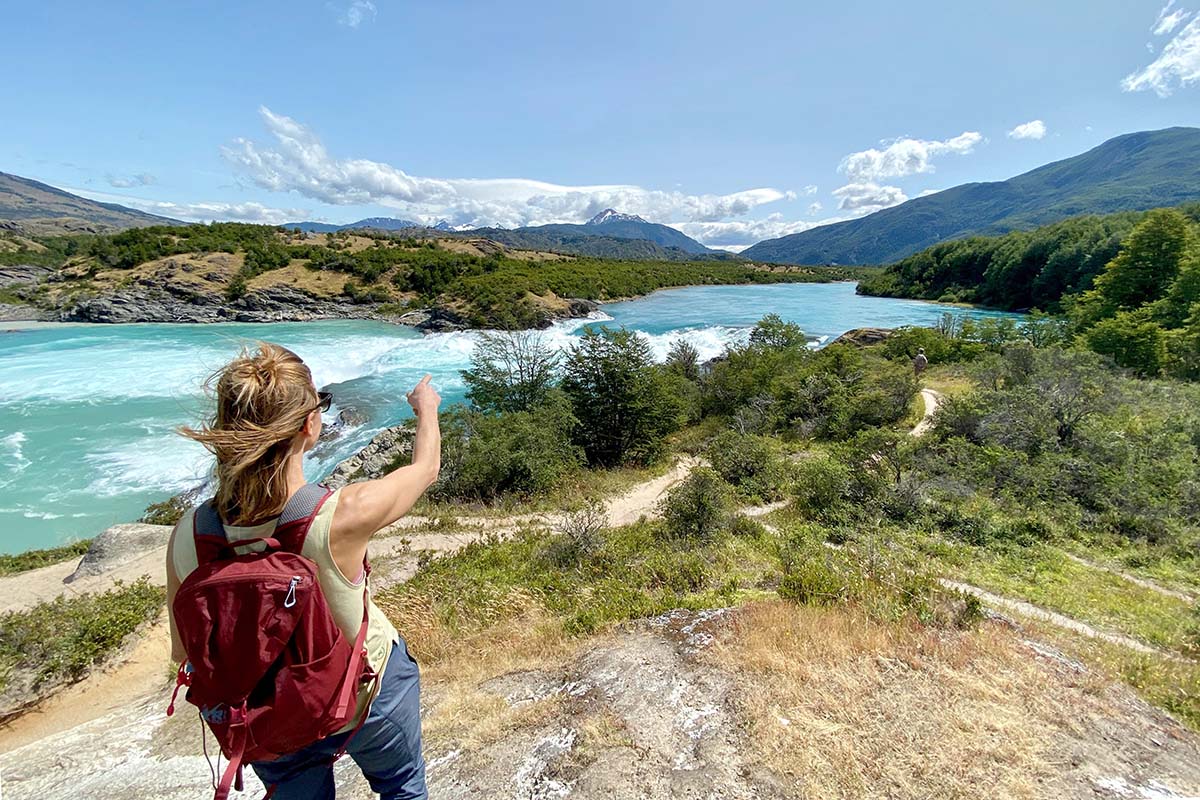 And while we're on the topic of confluences, we should note that the meeting point of the Baker and Nef rivers is certainly worth a visit. If you're coming from Coyhaique, the Baker/Nef confluence is roughly 6 miles before the park entrance on the Carretera Austral (there is a well-signed pull-out on the right side of the highway as you're driving south). Head towards the river on a clear trail for about 10 minutes, where you'll find a number of rock outcroppings where you can sit and take in the view.
 
3. Lago Chico Loop
Distance: 7.5-mile loop
Elevation gain: 590'
Difficulty: Moderate
Trailhead: 4.5 miles past the Alto Valley Campground (turn off at mile 28 on Route X-83)
The Lago Chico Loop is a 7.5-mile loop on the eastern side of Chacabuco Valley. At a fairly easy grade, the trail weaves through forest and steppe, descending to the beautiful Lago Chico. As the trail winds around the end of the lake, you'll be treated to sweeping views of Lago Cochrane below, the massive body of water that straddles the border of Chile and Argentina. Meander along the other side of Lago Chico, dropping low to a few beaches, and then gradually uphill to Mirador Douglas Tompkins. Here, you can enjoy shelter and an up-close view of Mt. San Lorenzo (one of Patagonia's highest peaks) before heading the short distance back to the trailhead.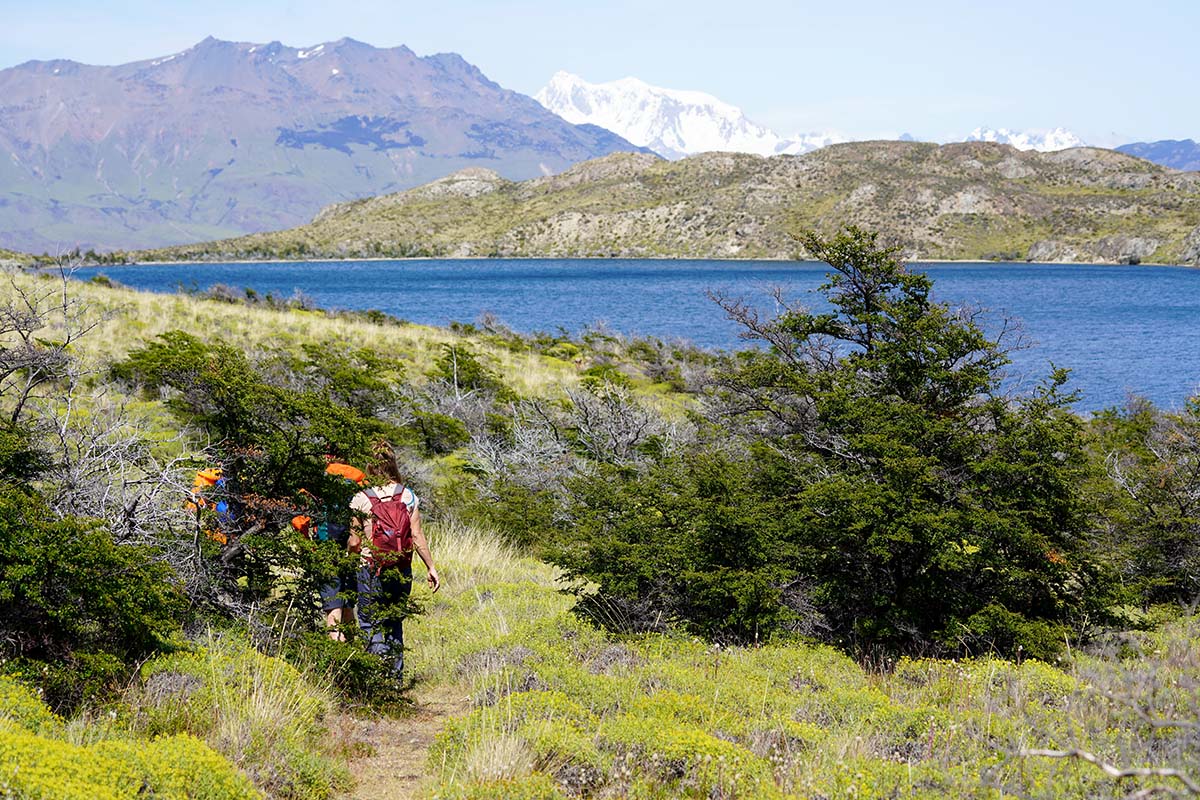 Full Day Hikes
4. Lagunas Altas Trail
Distance: 14-mile loop
Elevation gain: 4,160'
Difficulty: Difficult
Trailhead: West Winds Campground
The Lagunas Altas (or "High Lagoons") Trail offers a great workout, numerous lake lounging opportunities, and expansive views of the Chacabuco Valley, Jeinemeni, and the northern Patagonian ice field. There are two trailheads for this hike, separated by a short stretch of gravel road. Assuming you're hiking clockwise (which we recommend), you can either park at the trailhead near West Winds Campground and walk down the road (towards the lodge) to reach another well-marked trailhead, or simply park at this trailhead and tackle the road portion at the end of your hike.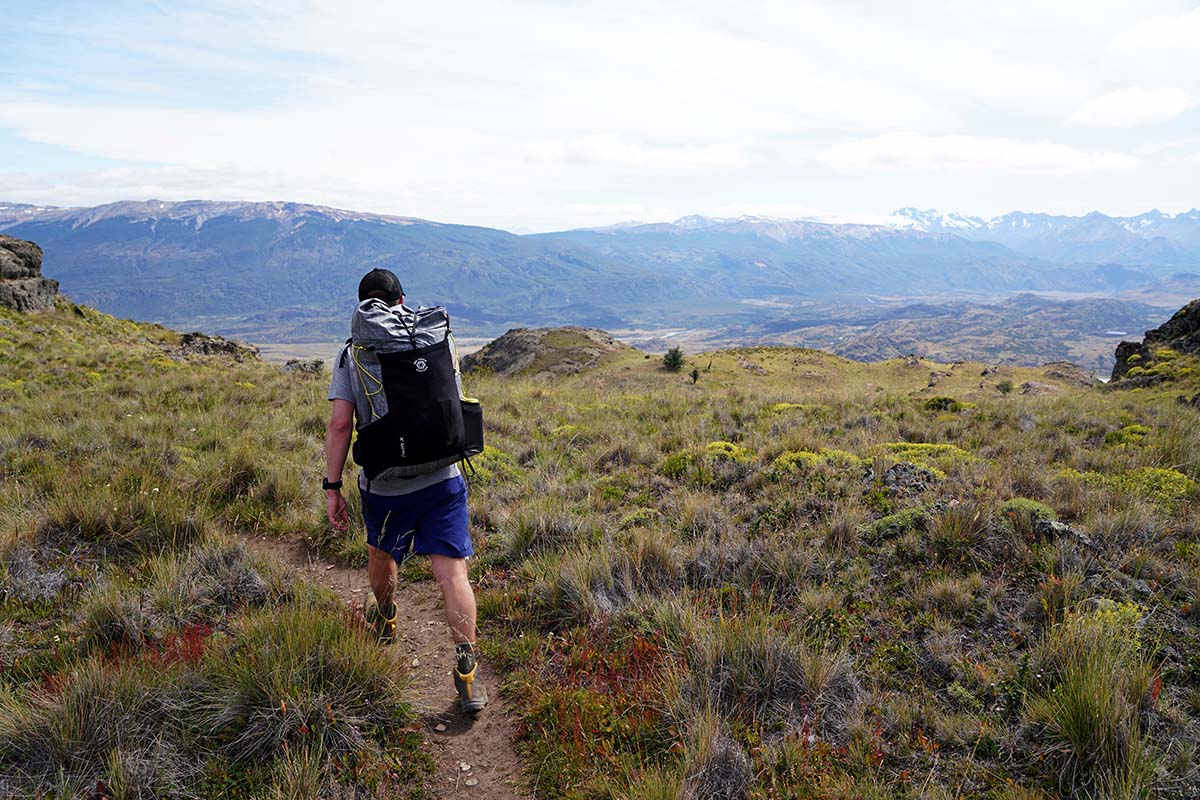 Once on the trail, you'll wind up the hillside above the lodge, climbing steeply before reaching the first of many sub-alpine lakes. The trail meanders in and out of various lake basins and ultimately to the base of Mt. Tamanguito, where you'll find a junction with the Ruta de Huemul. Here, you can head up and over Paso Los Condores through Tamango National Reserve to the town of Cochrane, or continue on the Laguna Altas loop and take in some of the trail's best views as you drop down the hill and back to Chacabuco Valley.
 
5. Avilés Trail
Distance: 10-mile loop
Elevation gain: 2,083'
Difficulty: Difficult
Trailhead: Casa Piedra Campground
One of the most scenic hikes in the park, the Avilés Trail follows the beautiful blue Chacabuco river as it flows downstream from Jeinemeni National Reserve. To access the trail, drive Route X-83 up valley to the Casa Piedra Campground (Stone House). Park here, head over an artfully constructed bridge, and find a trail behind the stone house (now ranger station).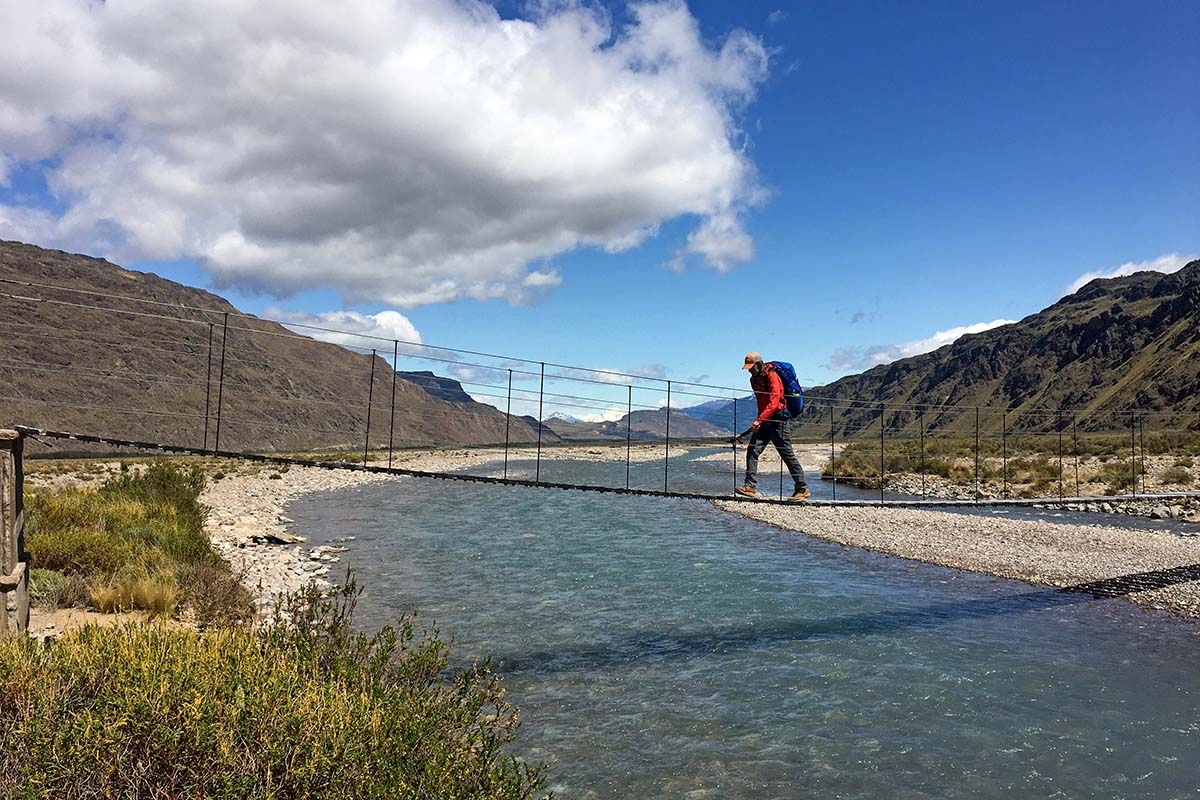 This trail is typically walked in a clockwise direction (you'll see kilometer markings counting your distance along the way), crossing a remarkable hanging footbridge at the outset before ascending the hill on the west side of the river. The path meanders through grasslands and forest for a few miles, but look for idyllic lounging rocks—perfect for a snack break—once it descends to the river's edge. After about 5 miles, you'll take a right at a junction, cross another hanging footbridge, and head downstream along the other side of the river (alternatively, continue north on the west side of the river for the Avilés to Jeinemeni backpacking trip mentioned below).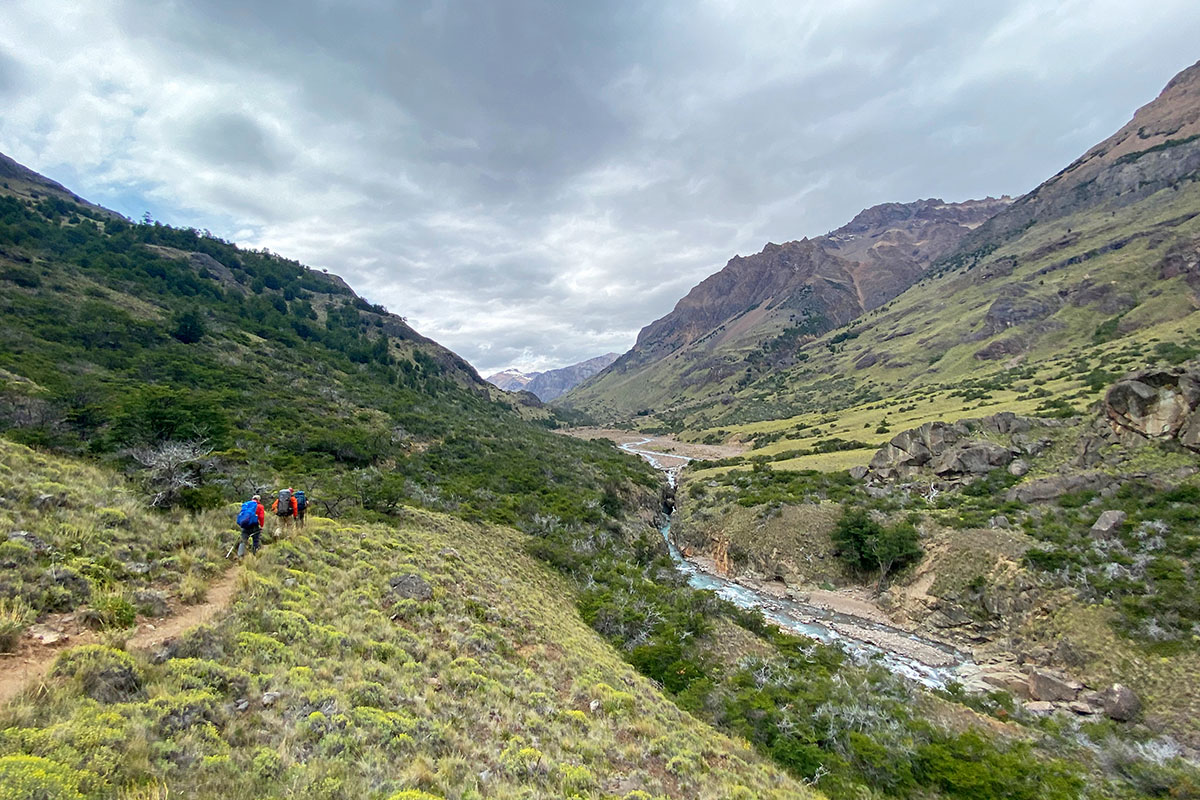 Multi-Day Hike
6. Avilés to Jeinemeni
Distance: 60-mile out-and-back
Elevation gain: 3,556'
Difficulty: Difficult
Trailhead: Casa Piedra Campground
If you're looking for a true adventure, this multi-day trek from Chacabuco Valley to Jeinemeni National Reserve certainly delivers. Expect difficult-to-follow trail, numerous river crossings (some even thigh-deep), breathtaking glacier-carved valleys, and a hefty dose of solitude. There are a few ways to tackle this route: you can do an out-and-back from Chacabuco Valley (Casa Piedra Campground) to the Jeinemeni Ranger Station (60 miles round-trip) or to Lago Verde (roughly 40 miles round-trip), or a point-to-point from Chacabuco Valley to Jeinemeni (30 miles). If you choose the latter option, keep in mind that between Jeinemeni Ranger Station to the town of Chile Chico is a 42-mile stretch of gravel road, where hitchhiking options are few. Regardless of which route you choose, you'll want to obtain a permit from the ranger station either in Chacabuco Valley or Jeinemeni.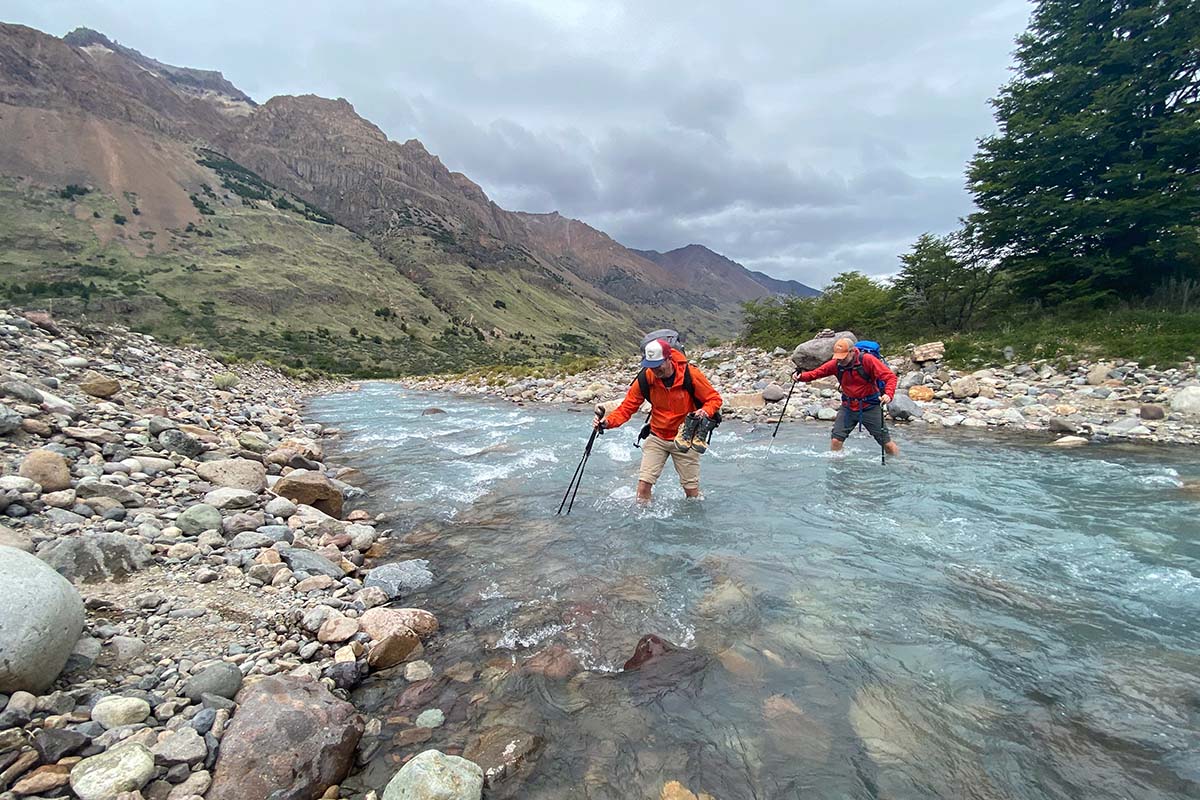 To start, follow the Avilés Trail (described above) upstream, passing the suspension bridge around mile 5. Above this bridge—in the upper Valle Avilés—is the only area within Patagonia Park where backcountry camping is permitted. There are many established campsites along the way, especially between kilometers 17-25. 
At kilometer 25, near Valle Hermoso, you'll exit Patagonia Park and enter the Jeinemeni National Reserve. Here, the kilometer markings along the trail disappear and the path becomes rather difficult to find. Stay close to the lenga forest on your right, and look closely for trail markers (often long sticks or cairns) to avoid too many river crossings. Before arriving at Lago Verde, you'll find an old refugio (very rustic) with a few tables and a wood-burning stove, and plentiful tent spots outside. Continuing on, you'll also find camping at Lago Verde, Lago Esmerelda, and Lago Jeinemeni.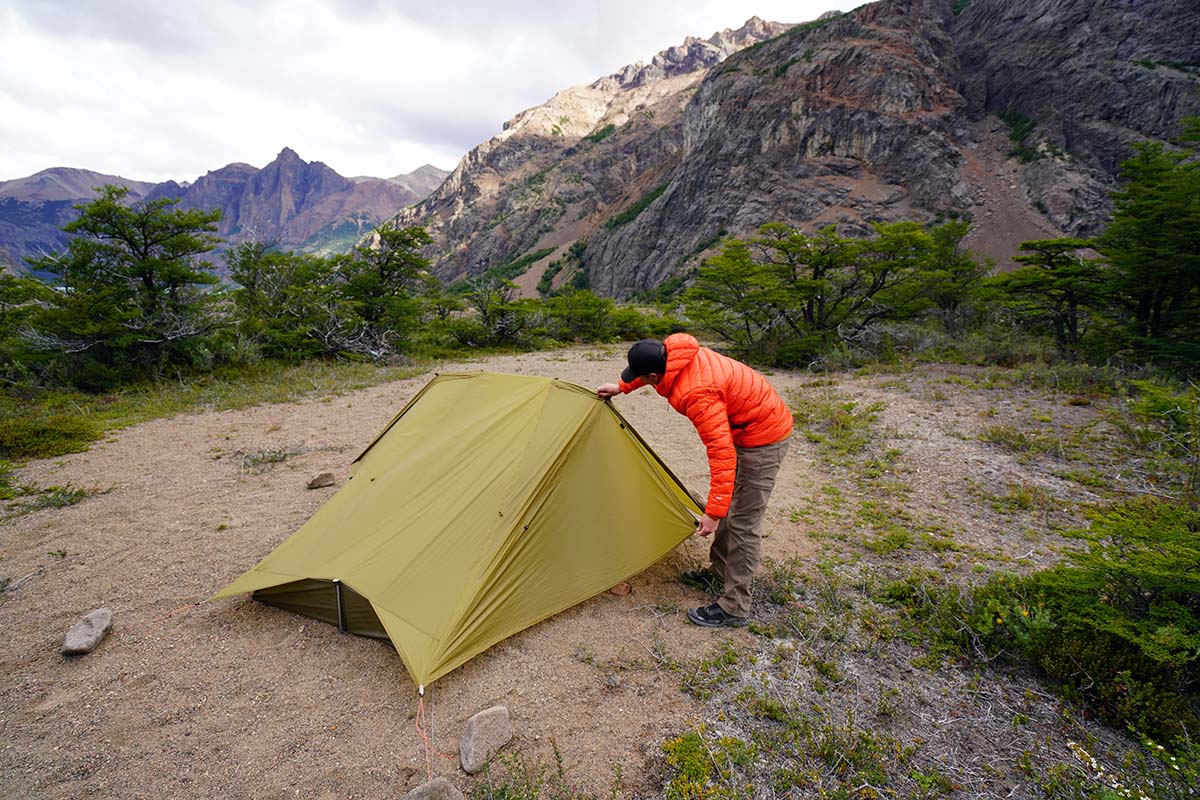 Take note that travel in Jeinemeni National Reserve will be slow due to the scarce trail and numerous river crossings. Plan accordingly—most parties will take 3-4 days to hike from the Chacabuco Valley to the Jeinemeni Ranger Station. When crossing rivers, remember to undo your pack's waistbelt (it'll be easier to take off in the event that you get swept away) and choose wide sections of the river where the flow is slower and shallower. 
 
Patagonia Park Logistics

Editor's Note: We visited Patagonia Park in January of 2020, not long after the park was officially passed off to the government of Chile (more on this below). Since our visit, much has changed regarding Patagonia Park's administration, including details around permitting, lodging, and the amenities in Chacabuco Valley. We've done our best to update our guide accordingly, and you can find the most up-to-date information (including who to contact) on the Ruta de los Parque's website.
 
History of Patagonia Park
The history of Patagonia Park is a unique one, and a story that has just as much to do with conservation as it does with the land it protects. In 2004, Conservación Patagonica (now the Tompkins Conservation), a nonprofit founded by Doug and Kristine Tompkins, purchased 170,500 acres of land known as Estancia Valle Chacabuco. Originally home to the Tehuelche people, this majority-grassland area had been used for sheep and cattle grazing for the past hundred years (since 1904) and was severely overgrazed. Importantly, the swath of land—coined Parque Patagonia by the Tompkins—also sat directly in between the Tamango and Jeinemeni National Reserves, offering the opportunity to close the gap between two large areas of protected land.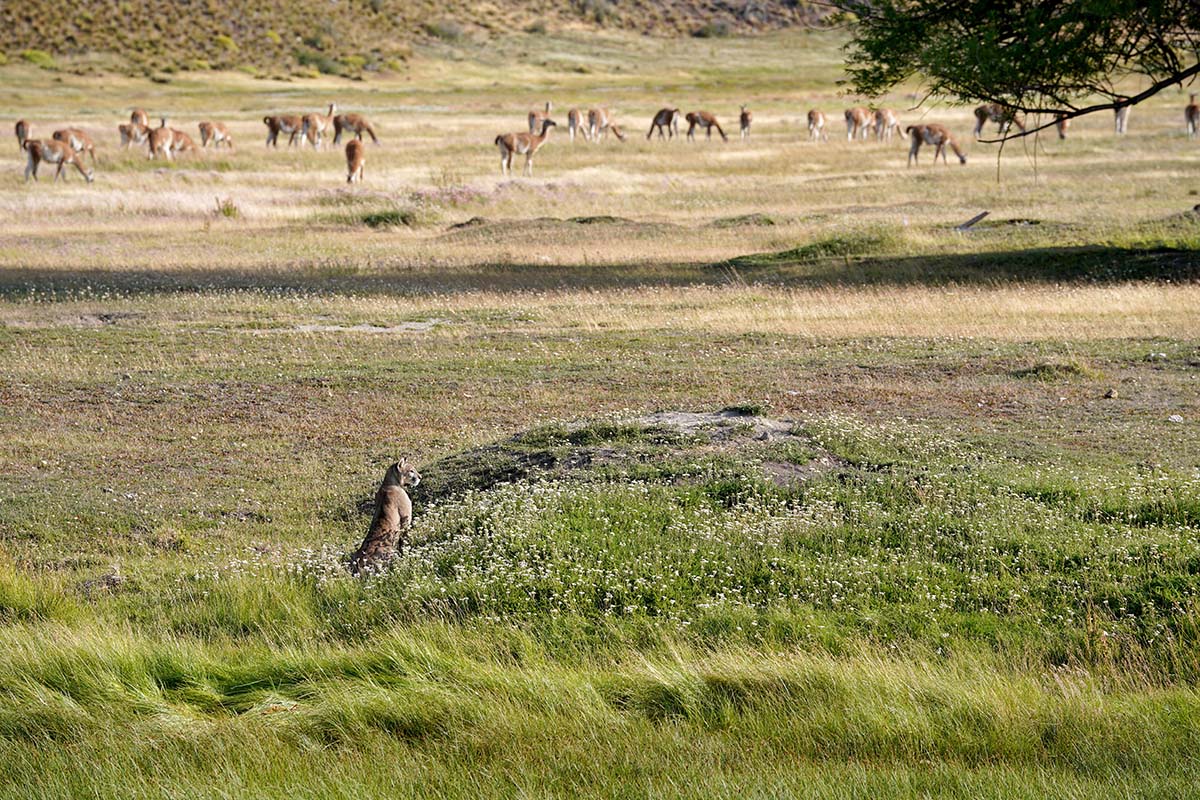 Thus, Conservación Patagonica's purchase was twofold: restore the grasslands to their natural state (the re-entry of guanacos into the park is proof of this) and create a contiguous 752,000 acres of protected grassland, forest, and mountains. This effort would both allow wildlife to travel freely across the landscape (grasslands like those in Chacabuco Valley are vital for connecting other ecosystems) and help grow the Aysén Region's adventure tourism economy. From 2004 (when the land was purchased) to 2018, CP threw their efforts into restoring the flora and fauna of the land, in addition to establishing a low-impact infrastructure of trails, camping, and visitor amenities. Then, in January of 2018, they handed Patagonia Park over to the Chilean government (Corporación Nacional Forestal, or CONAF). On this day, the new Patagonia National Park—comprising Tamango National Reserve, Jeinemeni National Reserve, and Patagonia Park—was born.
 
In our experience, Patagonia Park is a true testament to conservation done right. Throughout our time there, we were continuously impressed with how the park was artfully constructed first for the protection of the land and wildlife, and second for the enjoyment of the visitor. A quote we stumbled upon in a book in the lodge (Animated by Beauty, by Tom Butler) communicates Conservación Patagonica's vision best:
Doug [Tompkins]'s general theory of national park conservation…went something like this: create huge parks that will sustain beauty and biodiversity. Invite people to experience these parklands by building outstanding infrastructure. Design the recreational amenities and trails/roads to affect only a small percentage of the protected area (nature comes first), but create opportunities for people to experience scenic beauty and abundant wildlife. With such direct immersion in wild nature, at least some people will truly connect with the wild world, will be stimulated to learn, grow, and become activists confronting the present 'eco-social crisis,' the great unraveling of ecosystems and indigenous land-based human cultures across the globe. With engagement by citizen activists, the movement for ecological and social progress will expand and a culture of conservation will percolate throughout society.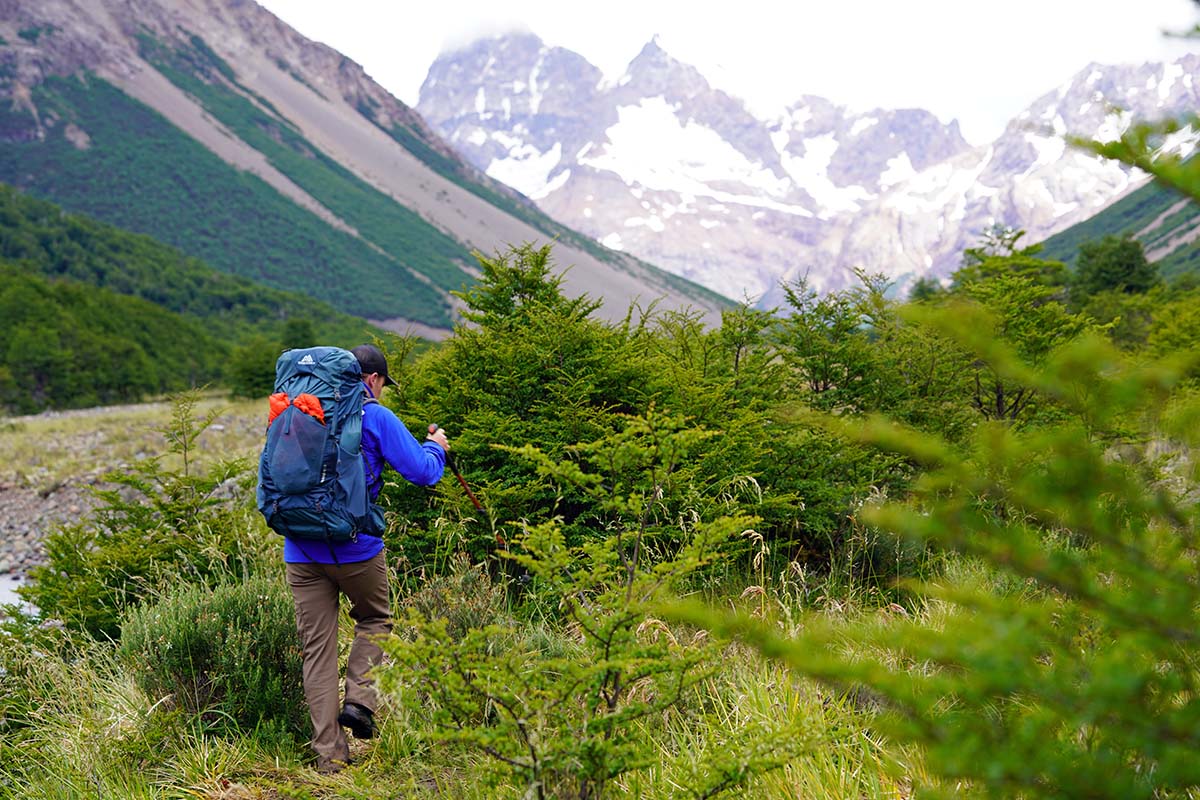 When to Go
Situated in the southern hemisphere, Patagonia Park's summer season is roughly October through April. The Chacabuco Valley is fairly dry and low in elevation (around 1,000 feet), and thus experiences a mild climate, while the upper reaches of the more mountainous Jeinemeni is much less hospitable in fall, winter, and spring. In the springtime months of October and November, days grow longer and the neneo flower blooms orange across the steppe. Summer, from about December through February, offers the most stable weather for excursions into the high country. In the fall—March and April—days are shorter and nights are colder, but the lenga and ñirre forests burst into a vibrant red. Crowds aren't much of an issue—we visited the park in February and were among just a few visitors there, but over time, the summer season is likely to become more crowded.

Transportation
Patagonia Park is in a remote area of the Aysén region of Patagonia, and as a result, travel logistics can be difficult. By far, the easiest way to access the park is with a rental car (we booked a truck easily through Rentalcars.com), which is also helpful for getting to remote trailheads and campgrounds. However, intrepid travelers will certainly be able to piece together an itinerary using public transportation and a willingness to hitchhike.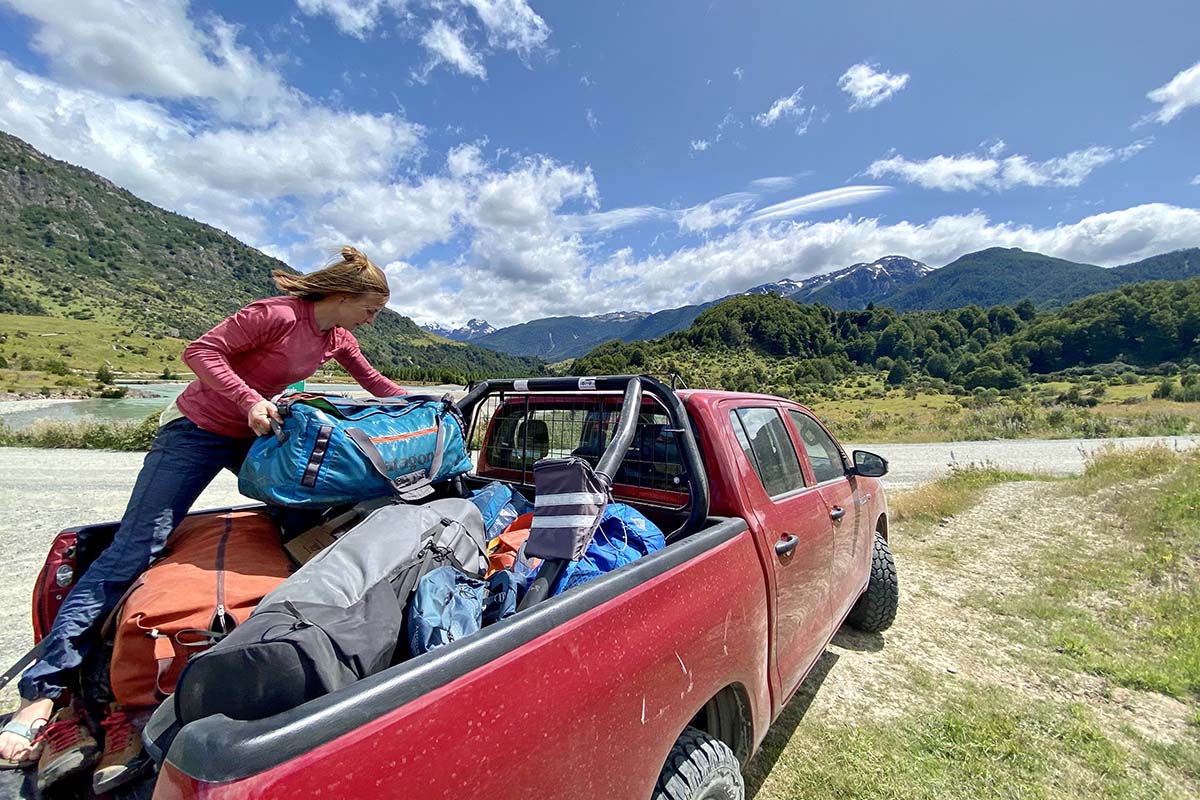 There are three main access points to the park: the towns of Cochrane (roughly 2.5 miles from the Tamango National Reserve) and Chile Chico (about 40 miles from the Jeinemeni sector), and the park headquarters in Chacabuco Valley. The closest airport to all three access points is in Balmaceda, just outside of Coyhaique. From the Balmaceda airport, you can take a shuttle to Coyhaique and hop on a bus to Cochrane or Chile Chico. Chile Chico can also be reached by ferry on Lago General Carrera.
There are a few shuttle companies that operate in Chile Chico and Cochrane that can transport you to park trailheads or to Chacabuco Valley. These services are much easier to book in person than online—however, if you want to plan ahead, Turismo Cochrane is a good place to start. One of the best itineraries for those relying on public transportation is to take a bus to Chile Chico, grab a shuttle to the ranger station at Jeinemeni, backpack the Avilés Trail to Casa Piedra (2-4 days), hitchhike into the Chacabuco Valley, and then hike the Lagunas Altas Trail over Paso Los Condores into Tamango National Reserve and Cochrane (1-2 days).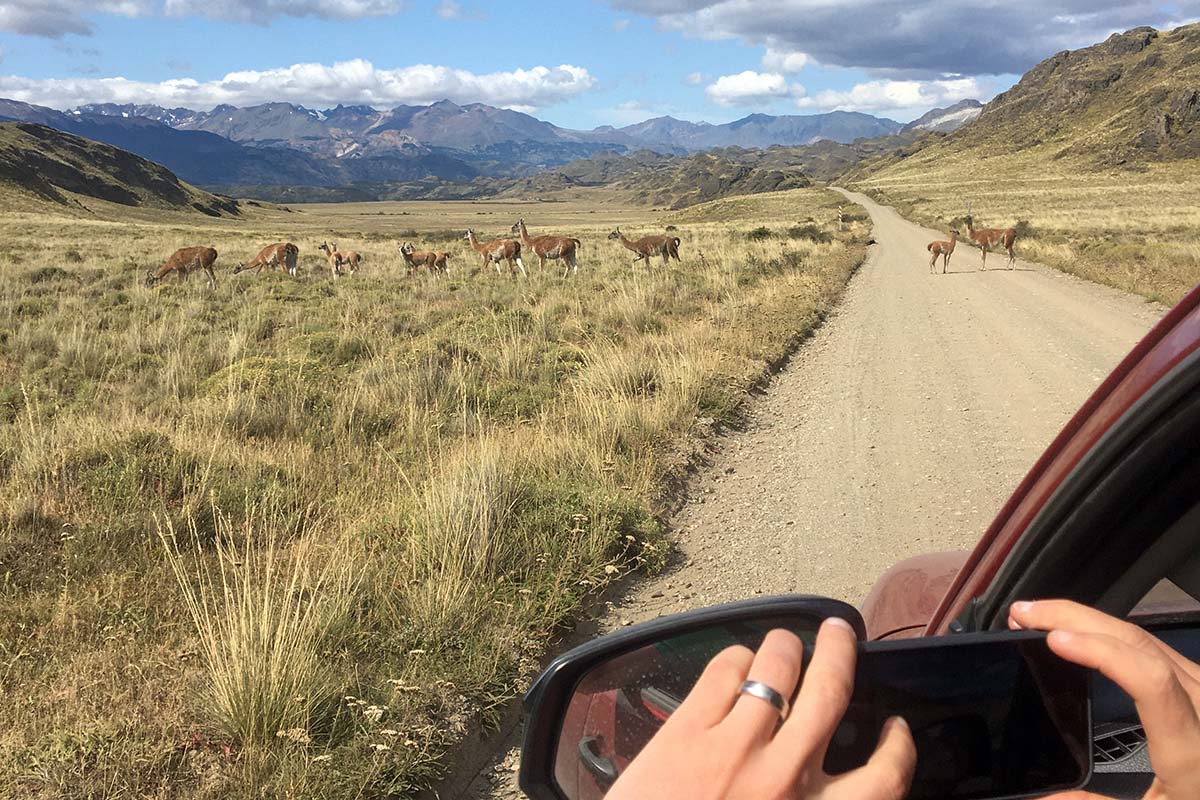 Accommodations
If you're making the effort to visit the remote Patagonia Park, chances are you'll want to spend a few nights in the area. There are a variety of options, including car camping, backcountry camping, the park's exquisite Lodge at Valle Chacabuco, or staying outside of the park in a nearby town. We provide details on each of these options below.
Car Camping
There are three campgrounds within Patagonia Park: West Winds, Casa Piedra, and Alto Valle. Amenities include tent platforms, sheltered picnic tables, running water, and bathrooms. These campgrounds are open from October 1 to April 30 and are first-come, first-serve. You can register and pay (at the time of publishing, $8,000 Chilean pesos per person per night) for camping at the park office in Chacabuco Valley. There are also campsites in the Tamango and Jeinemeni National Reserves, located around the entrances at Cochrane and Jeinemeni Lake.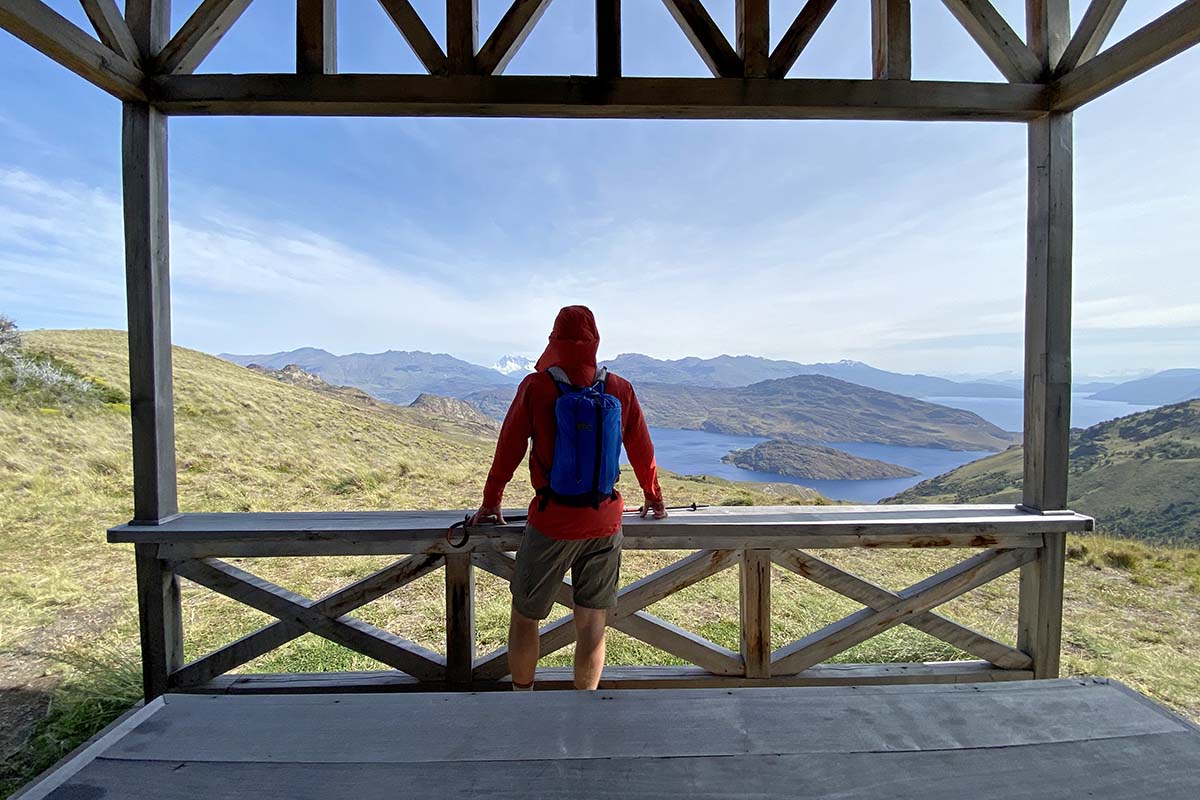 Backcountry Camping
Backcountry camping is available throughout Jeinemeni and Tamango National Reserves and should be done in established sites only (there's even a shelter and outhouse in Valle Hermoso in Jeinemeni). Within Patagonia Park, backcountry camping is only allowed in the upper Aviles Valley (up river from the suspension bridge), en route to Jeinemeni. A permit is required for backcountry camping in any sector of Patagonia Park and can be obtained through the park offices in Jeinemeni, Tamango, or Chacabuco Valley.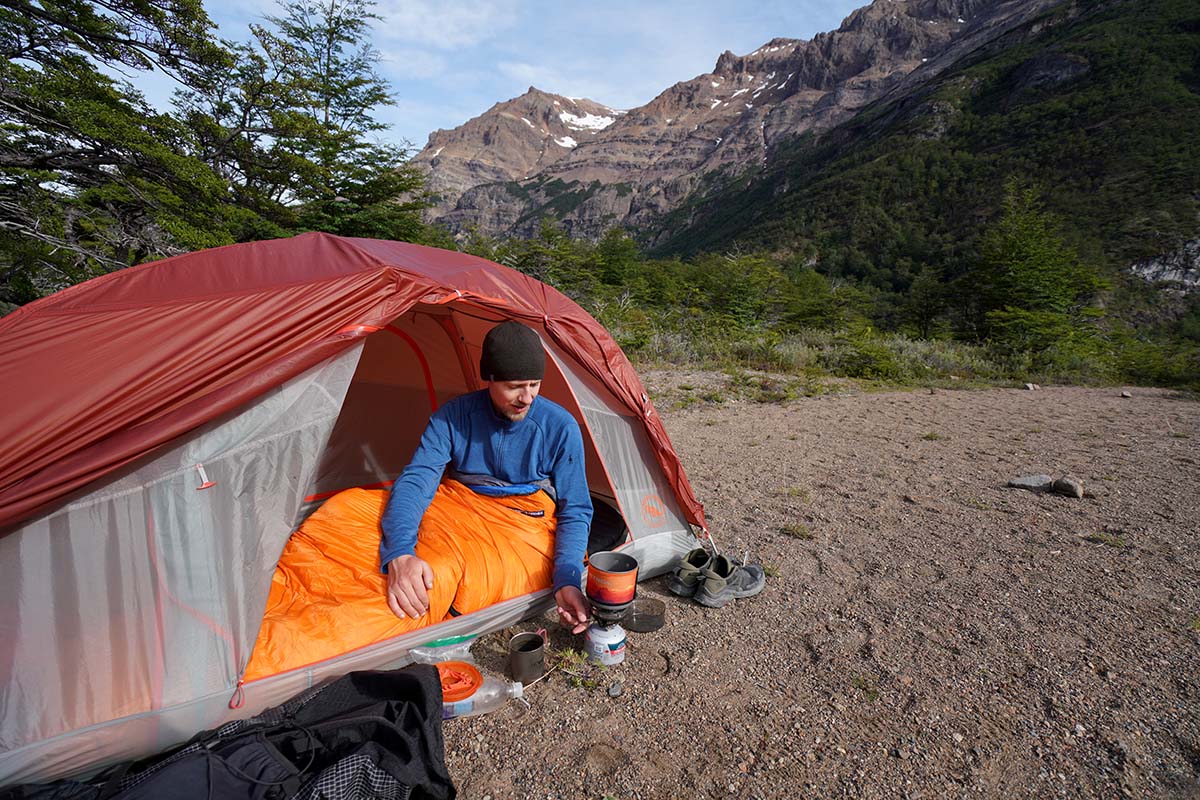 Lodge at Valle Chacabuco
The lodge at Valle Chacabuco is a small, artfully crafted hotel that offers high-end accommodations for park guests. Amenities include a complimentary breakfast at El Rincon Gaucho (more below), afternoon tea, WiFi (this is the only place in the park to get online), and use of a large central living and dining room. The lodge exudes an attention to detail—the exterior is made of stone quarried from the valley, the high beams are crafted from locally milled recycled wood, and the copper roof pays testament to one of Chile's primary resources. The lodge is open October 1 to April 30. For prices, availability, and reservations, contact the lodge at [email protected].

Chile Chico and Cochrane
For those who take public transportation to the park, Chile Chico or Cochrane might be best options for lodging. Chile Chico is located near the northern entrance to Jeinemeni National Reserve, and Cochrane—the closest town to Patagonia Park (40 miles south on the Carretera Austral)—lies on the southern end of Tamango National Reserve. Both towns have a variety of hotels, guest houses, and campgrounds, in addition to a small selection of restaurants and supermarkets.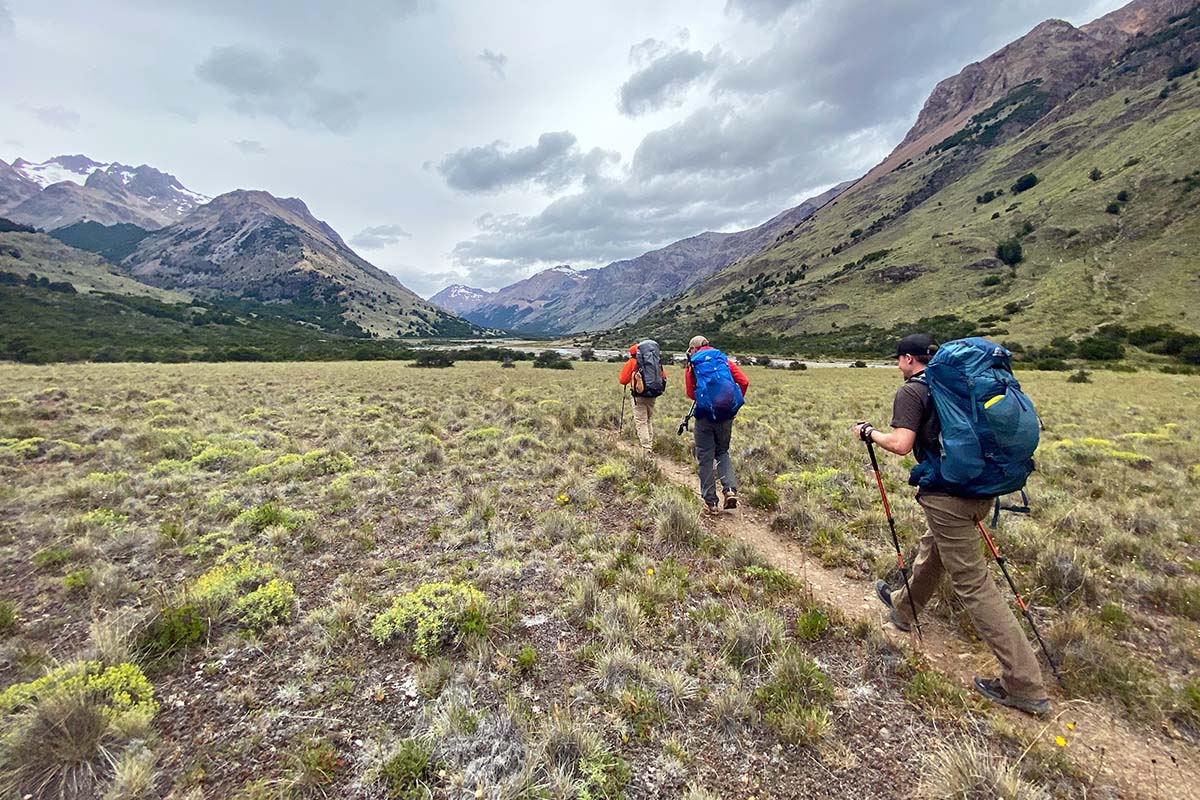 Where to Eat
Patagonia Park has very limited amenities in terms of food, so you'll want to stock up at a grocery store before your visit (preferably in a larger town like Coyhaique). The nearby towns of Chile Chico and Cochrane also have a few small supermarkets and a handful of restaurants. Within the park, El Rincón Gaucho Bar and Restaurant is your only option for dining, and it's an incredibly memorable one. The bar and restaurant serve food primarily sourced from on-site greenhouses and local ranches, and large windows offer sweeping views of Chacabuco Valley. Breakfast, lunch (including picnic lunches), and dinner are served daily from October 1 to April 31, and the bar is open each afternoon and evening for drinks.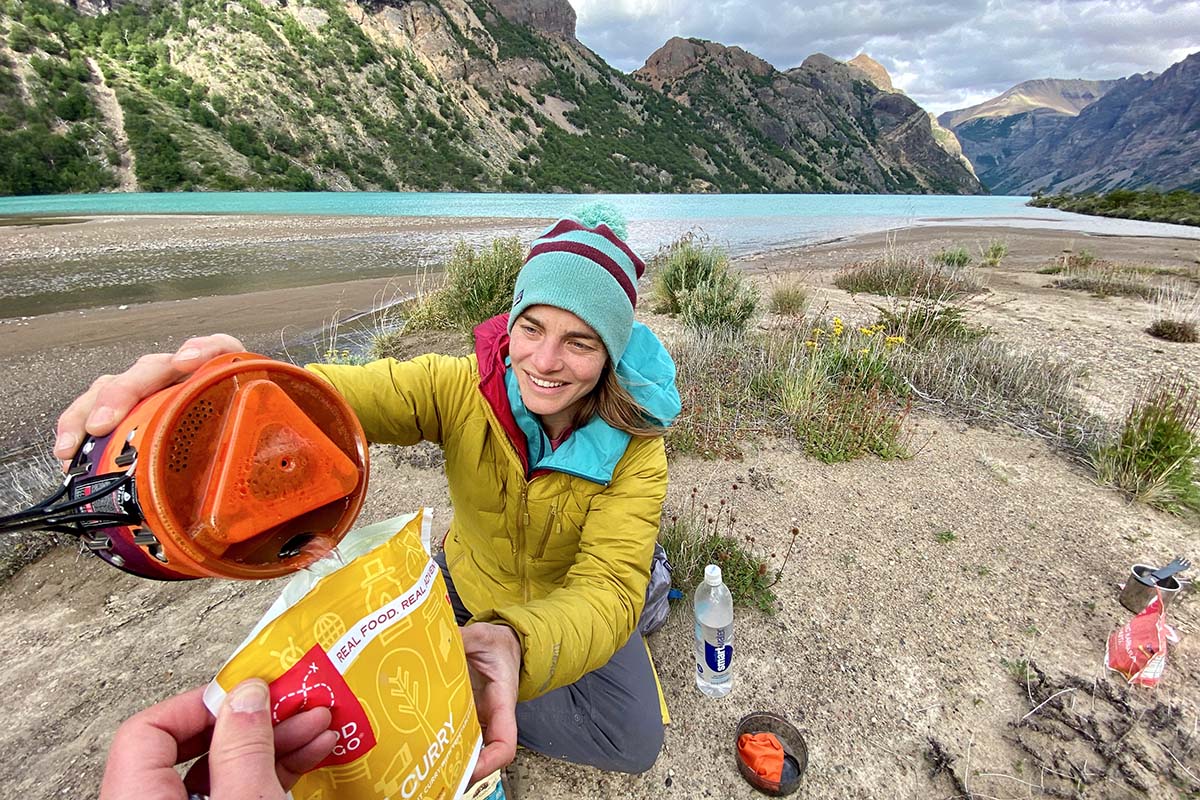 What to Bring
What you choose to bring to Patagonia Park can vary widely depending on your objectives. Regardless of the style or length of your trip, you'll want to be prepared for all types of weather, and especially rain and wind. A windbreaker jacket in particular is an indispensable piece of clothing for any travel in Patagonia (and the aptly named Patagonia Houdini Air is our favorite). On our backpacking trip to Jeinemeni, we also brought rain jackets and synthetic insulated jackets (better than down jackets for wet weather) and used both. In terms of footwear, if you choose to stick to the trails listed above, you'll find that a pair of lightweight hiking shoes or trail runners offer ample support and protection.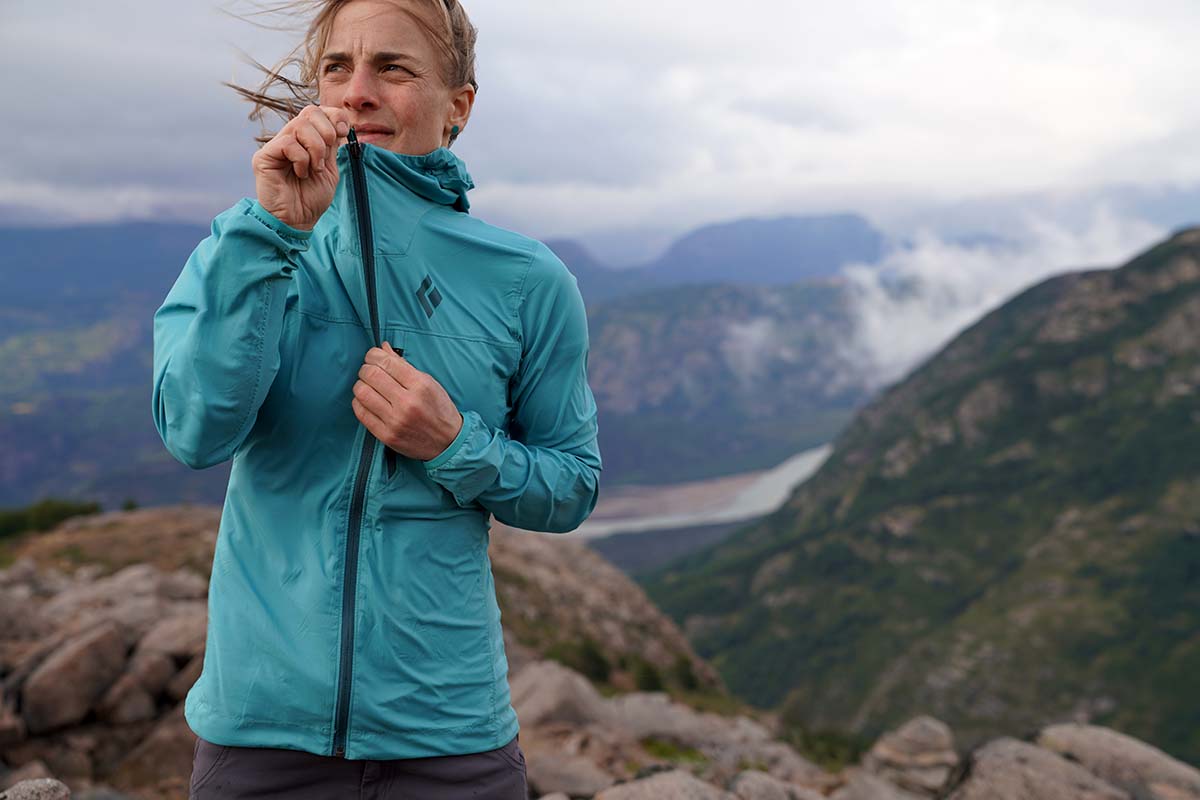 For those planning on spending the night out, you'll want to bring a backpacking stove and water filter to stay fed and hydrated. For our trip, we even chose to purchase all of our dehydrated meals back in the States to make backcountry cooking easy. We recommend a 3-season tent, 20-degree sleeping bag (you could get away with a 32-degree in the peak of summer), and a lightweight sleeping pad for your camping kit—and don't forget a headlamp. On the trail, a backpacking pack in the 50-liter range should be sufficient (depending on how much food you're carrying), and some might find trekking poles handy too. A GPS device is not necessary, although we appreciated having pre-downloaded maps on our phone (we used Gaia) for navigation in Jeinemeni National Reserve. Additionally, a paper map can be purchased through Maps for Good's website (highly recommended). For a more generalized list of gear you might need, check out our comprehensive backpacking checklist.
Learn More About Outdoor Gear