G3 shook up the tech binding market with its exceptionally user-friendly Ion binding, and true to form, they're back with improvements that boost performance and shorten transition time. With a full season of use under my belt with the updated model, I've found the Ion 12's auto-rotation lock, simplified step-in, and beefed-up brake spring help make long days on the skin track much more enjoyable. And while it feels a bit out-of-place in resort-like conditions, this binding truly excels in powder. Below I break down the G3 Ion 12's uphill performance, downhill performance, updates and improvements, durability, and more. To see how the Ion 12 stacks up, see our article on the best ski bindings. 
 
Uphill Performance
The G3 Ion 12 binding weighs in at 2 pounds 9.3 ounces per pair, falling mid-pack in terms of weight in the touring market. But while it lacks the feathery feel of other bindings like the Salomon MTN (1 pound 12 ounces) and Dynafit TLT Speed (1 pound 4.7 ounces), the Ion 12 makes up for it in the features department. With a secure, easy-to-clean toe piece, auto-rotation lock in the heel (more in "Updates and Improvements" below), and two large aluminum climbing aids that flip forward or back with a ski pole, I found the Ion 12 to be a trusty and straightforward uphill companion. Its standard three heel risers were easily adaptable to any pitch: near-flat at two degrees, mid-range at seven degrees (which I use for most climbs), and high at 14 degrees (reserved for the super steep stuff). And if icy, steep, and wind-crusted is your preferred terrain condition, the Ion 12 is compatible with G3 Ion crampons.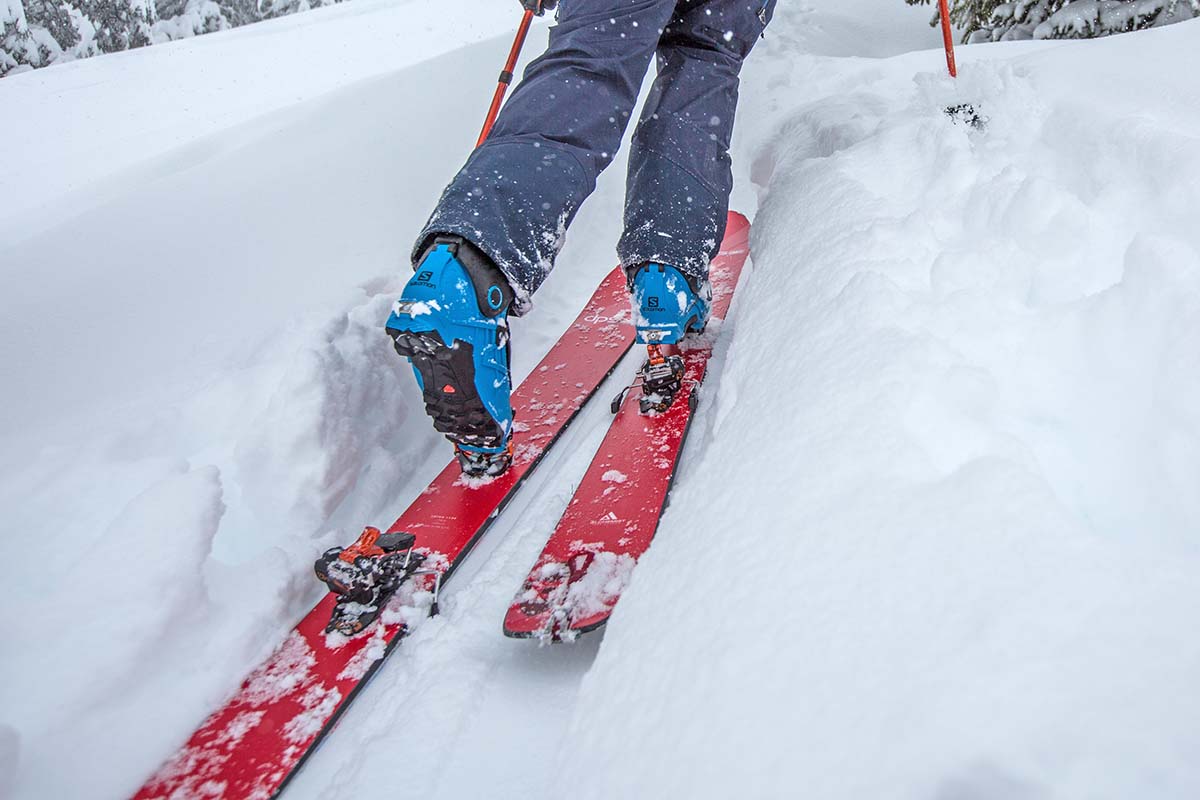 Downhill Performance
According to G3, the Ion 12 is 33 percent wider than other tech bindings, translating to more power transfer and responsiveness on wide skis. I've mounted the binding on skis with both 112 and 124-millimeter waists, and it has excelled in everything from deep Mount Baker powder to heavy and wet North Shore "snow"—and even in-bounds days in crummy conditions. That said, for resort skiers looking to dabble in the backcountry, this might not be the jack-of-all-trades binding you need. While the Ion 12 did well in powder, it was noticeably less stable in resort-like conditions on skied-out, firm snow. All things considered, the Ion 12 falls short of a one-quiver charger like the Marker Kingpin 13 or Salomon S/Lab Shift—if you're willing to haul up another pound or so.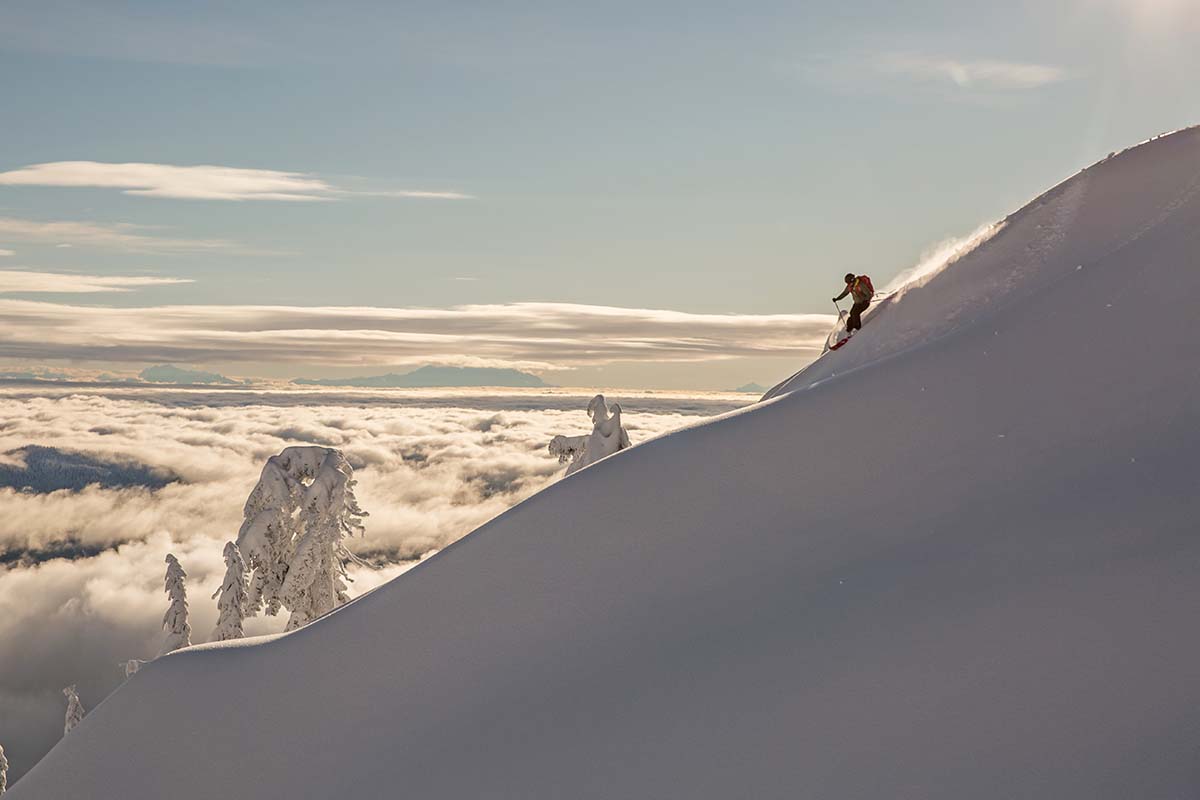 G3 does offer a 10-DIN version, but the Ion 12 I tested is a nice match for aggressive skiers. As a traditionalist, I highly prefer setting a DIN number to using predetermined values like on that of the Salomon MTN, which only allows you to choose among women's, men's, and expert release values. While that might make it simpler for some, I rely on my DIN to keep me secure while skiing yet release exactly as expected. And I've had no early release issues with the Ion 12—it has released upon impact (as if on cue) each and every time. One thing to note, though: the toe piece spring can ice up, causing it to disengage at inopportune times. Be sure to clear it of snow and ice buildup periodically.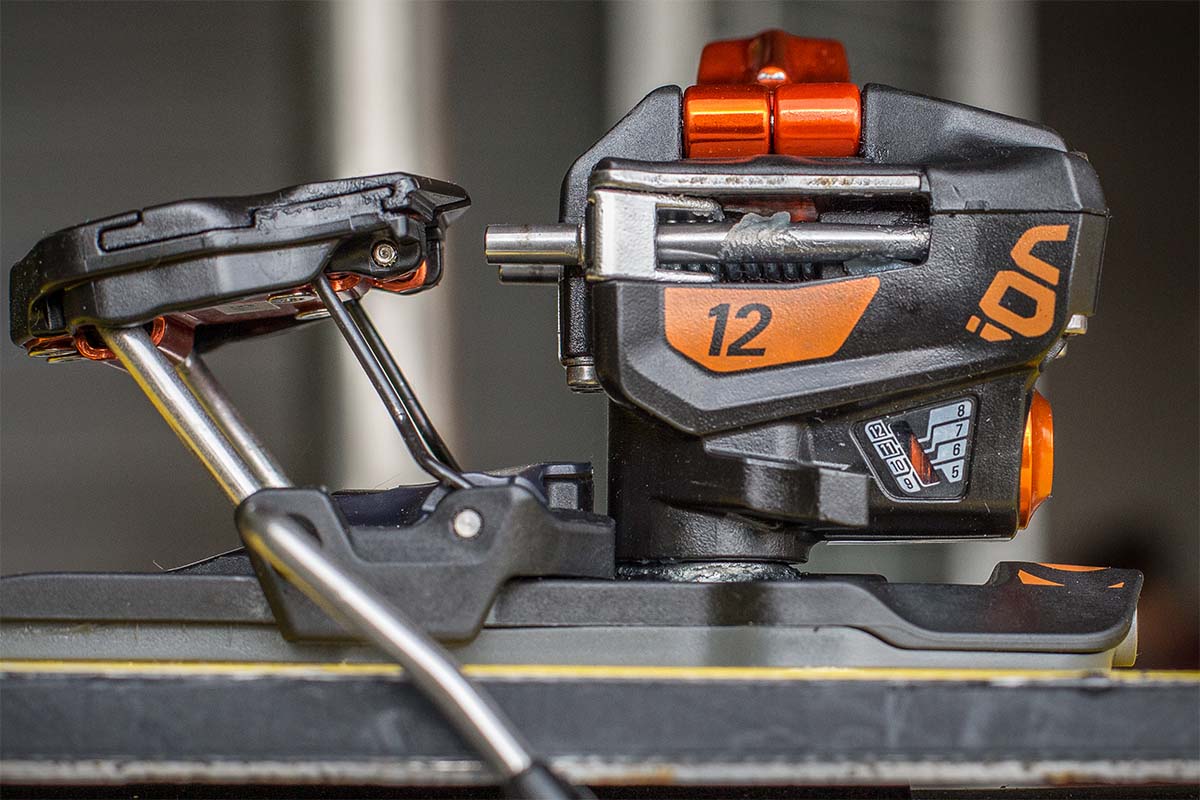 Transitioning
The latest G3 Ion 12 boasts improvements that make transitioning more efficient. While not as intuitive as alpine-heeled bindings like the new Salomon S/Lab Shift or Marker Kingpin 13, adapting to the system didn't take long, and transitioning between modes quickly became seamless. Switching from walk to ski mode requires pressing the toe piece lever down to the "ski" position (it still keeps the pins in the boot but unlocks them and allows the binding to release as intended if you take a fall). You can then pull the heel piece to disengage the auto-rotation lock and pivot it so that the pins face forward, stepping down to snap into the binding. While I've found that the heel piece rotates easily in either direction, some have reported it being so difficult to turn that they have to remove their skis. Thankfully, I haven't had that happen yet. To transition back to walk mode: click out, rotate the heel, press your boot into the bumper to guide your foot into the toe piece, and step down to disengage the brakes. 

Updates and Improvements on the Latest Ion
G3 made some important updates in the latest iteration of the Ion: namely, an auto-rotation lock on the heel, simplified step-in, and a beefed-up brake spring. What does this all mean? In short, better performance and quicker transitions.
The auto-rotation lock prevents accidentally switching from walk to ski mode while touring. Previous versions of the binding were notorious for rotating into ski mode and locking the boot's heel while skinning, causing a sudden lurch that required coming to a full stop to release the boot and re-adjust the heel. G3 utilizes the skier's weight to engage the new auto lock—no effort required. And while the company claims it's "impossible" to accidentally engage ski mode, I've found it can happen when snow or ice builds up in the heel. As with most ski bindings, it's best to periodically clear both the toe and heel pieces.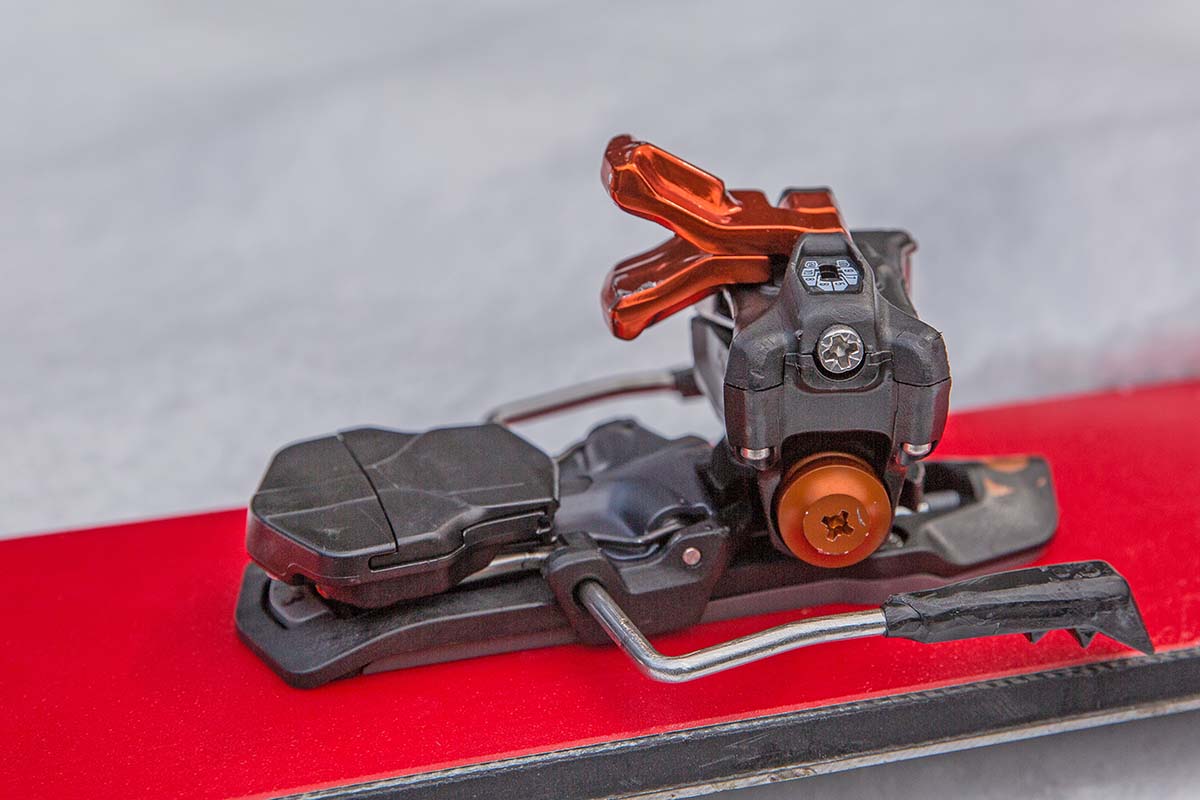 G3 also redesigned the toe piece on the Ion 12, simplifying the rubber BootStop that guides the boot into place. Similar to the Salomon MTN's step-in aid, the addition makes lining up the toe pins significantly easier. With past versions of the Ion, it was far too easy to over or under-step when attempting to lock in the boots, particularly with tired legs on steep slopes or in deep snow. Another ingenious addition: G3 improved the shape of the toe piece, increasing the stand height to incorporate a pole-sized gap, which makes clearing snow and ice out a breeze.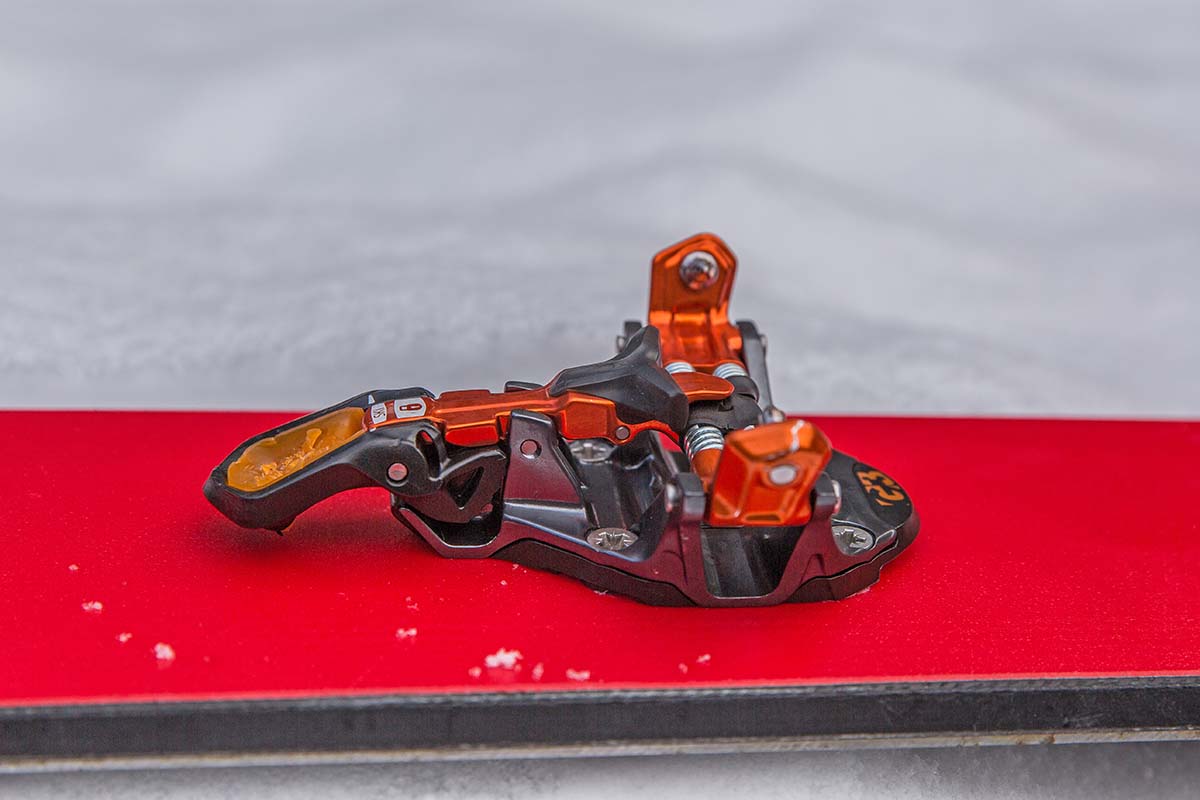 The G3 Ion 12's reworked brake spring was strengthened without adding any weight—always a welcome addition. The binding comes with 85, 100, 115 and 130-millimeter brakes that fit most touring skis, and I've used it on both my all-rounder DPS Wailer 112 and powder-specific DPS Lotus 124. The 22-millimeter adjustability also allows me to rotate through my quiver of backcountry ski boots: I often choose among my Arc'teryx Procline, Scarpa Maestrale RS, or Salomon MTN Lab, depending on the conditions. While that's a decent range, other bindings like the Salomon MTN (offering 30 millimeters) are a bit more generous. 
 
Weight
At 2 pounds 9.3 ounces, the Ion 12 isn't the lightest tech binding on the market, nor is it the heaviest. Options in the same weight class include the Dynafit ST Rotation (2 pounds 12 ounces) and Fritschi Tecton 12 (2 pounds 14 ounces), both of which give the Ion 12 a run for its money performance-wise but don't quite match the ease of use. And although almost a pound heavier than the Salomon MTN (1 pound 11.5 ounces), the Ion 12 is a moderately better and more versatile all-rounder, especially given its DIN range and downhill ability. I consider the Ion 12 light enough for hours on the skin track but burly enough to provide power and instill confidence on the way down. If weight is a major concern, G3 does make the Ion LT 12—a lighter, brakeless version of the Ion 12 (2 pounds).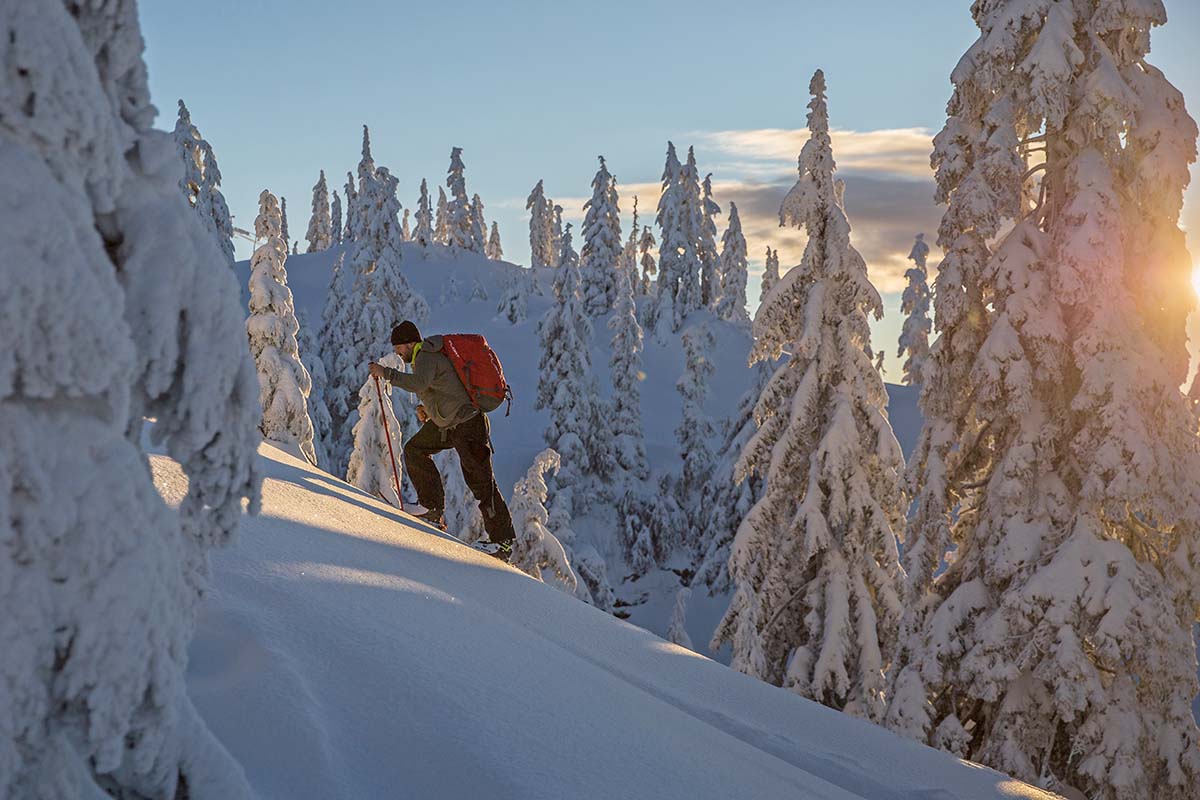 Build Quality and Durability
Despite the undeniable craftsmanship of the Ion 12, it's worth outlining two major durability issues this past season (as well as a recall that affected the front heel body screws on some Ion 12s). To provide some context: both my wife and I have been using the Ion (both the 10 and 12 models) for the last several years with no issues—until this past season, when my bindings suffered some mechanical defects. Thankfully, neither issue rendered the bindings useless (a blessing, since I do 95 percent of my skiing far from civilization or a ski shop).
The first issue as follows: I was skinning over a depressed area in the skin track, which caused the ski to flex and the boot sole length (BSL) to shorten as my foot came down. When my ski crested the depression, the BSL re-lengthened and the edge of my boot caught the lip of the heel, snapping it off under the pressure. This rendered the climbing aids tensionless, flopping around with every step I took in walk mode. And the second issue: One of the brake arms torqued under pressure and bent, causing the plastic mold that holds it in place to snap off. This left one brake arm dangling around uselessly, on the verge of falling off.
To be fair, this isn't the first set of bindings I've had problems with. Based on my research, these issues with the Ion 12 appear to be anomalies, but backcountry-goers should always weigh durability heavily. You often end up—as I did—far from your destination when things go wrong. That said, backcountry ski gear endures rough handling pretty much the entire time it's in use. And it goes somewhat without saying that quality is earned, meaning companies like G3 that have been making bindings and backcountry gear for years have rightfully gained trust among skiers worldwide. My point? I re-ordered the Ion 12, and haven't hesitated to take it out on many more touring adventures since.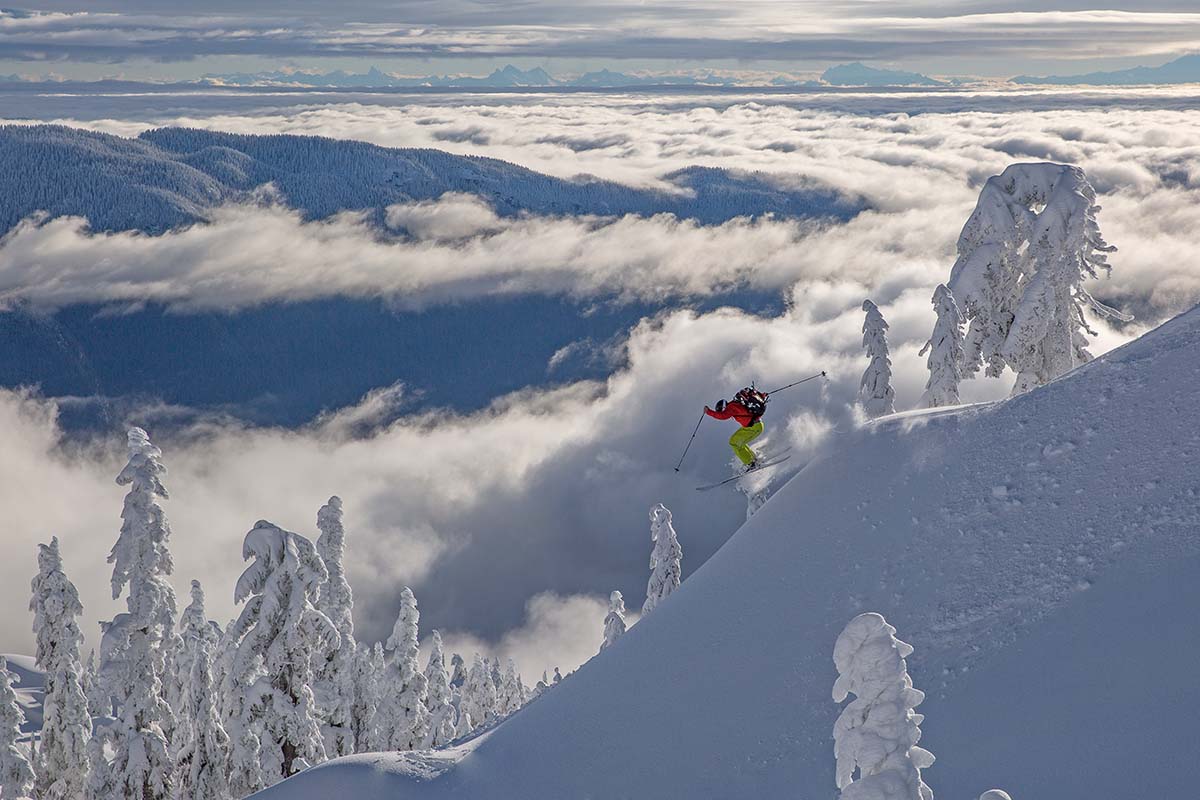 What We Like
Relatively lightweight for the amount of power and stability on the descent.
New improvements over the previous Ion are impressive, especially the heel's auto-rotation lock.
One of the most user-friendly tech bindings available.
 
What We Don't
The G3 Ion 12 is a solid all-rounder, but it's not the lightest nor the most powerful tech binding on the market.
The toe piece spring can ice up, so be sure to check it periodically and keep it clear of buildup.
I experienced two durability issues in one season, although they appear to be anomalies. 


Comparison Table
| Binding | PRICE | Type | Release | Weight | Brake Sizes |
| --- | --- | --- | --- | --- | --- |
| G3 Ion 12 | $579 | Tech | 5-12 | 2 lbs. 9.3 oz. | 85, 100, 115, 130mm |
| Salomon S/Lab Shift MNC | $550 | Tech | 6-13 | 3 lbs. 13 oz. | 90, 100, 110, 120mm |
| Marker Kingpin 13 | $649 | Tech | 6-13 | 3 lbs. 6 oz. | 75-100, 100-125mm |
| Salomon MTN | $500 | Tech | 3 settings | 1 lb. 12 oz. | 80, 90, 100, 110, 120mm |
| G3 Ion LT 12 | $429 | Tech | 5-12 | 2 lbs. | Brakeless |

The Competition
Another tech binding that we tested alongside the G3 is the Salomon MTN. Comparing the two, the MTN has a superior weight-to-performance ratio (it comes in at a scant 1 pound 11.5 ounces), but the heavier Ion 12 (2 pounds 9.3 ounces) is more of a downhill charger. In terms of features, the MTN's step-in aid performed similarly to the Ion 12's BootStop—both additions made the toe pins easy to line up and step into, and also made transitions a breeze. We do prefer the MTN's heel for its ability to tour in ski mode on short ascents, but the lack of a DIN setting doesn't instill the same confidence on the way down. If you're looking for an ultralight set-up for long tours, the MTN is a solid choice (for more information, see our in-depth MTN review). But if you're willing to sacrifice ounces for more stability on the descent, we give the nod to the G3 Ion.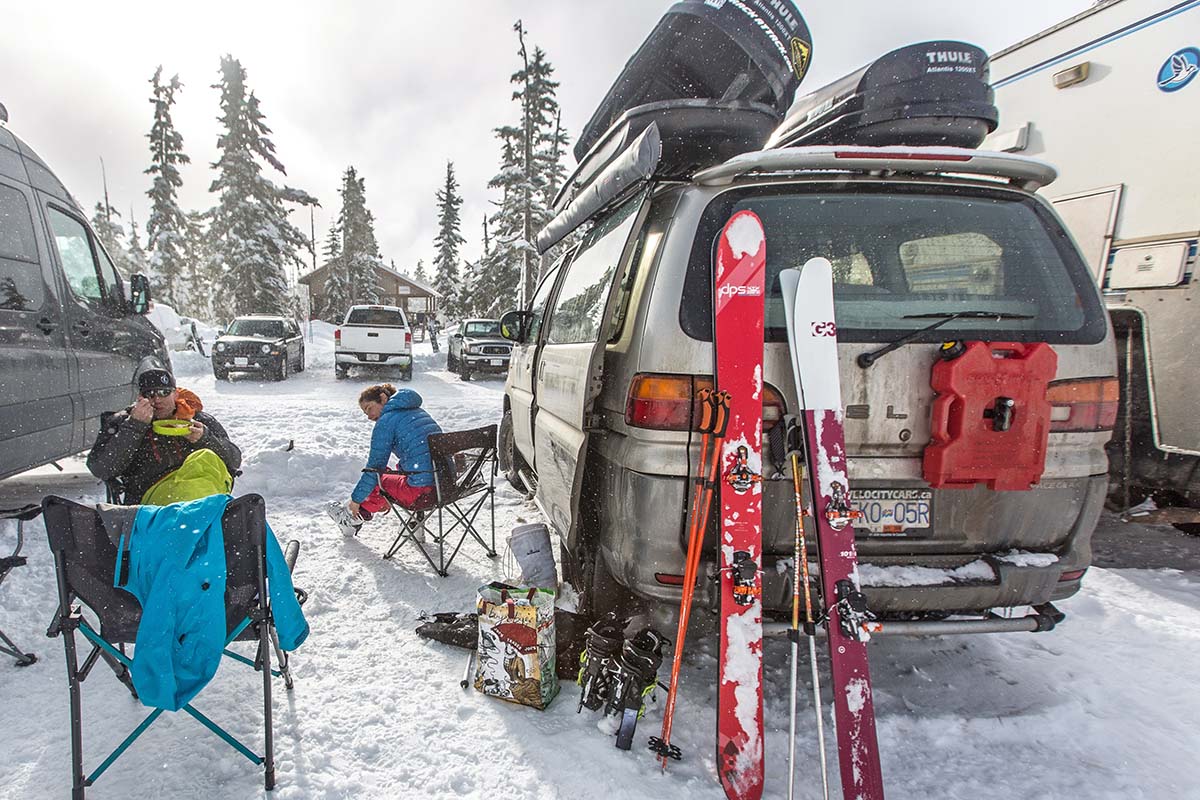 Speaking of descents, the Marker Kingpin 13 has proved to be a trustier companion than the G3 Ion 12 in resort-like conditions. Specifically, the Ion 12 was noticeably less steady when moving quickly over skied-out, firmer snow. This is partially due to the Kingpin's full alpine heel, which provides the secure feeling of an alpine binding without the weight. In powder, however, we found that the Ion 12 was similarly confidence-inspiring, even on wider skis. And at almost a pound lighter, it was an obvious choice for multi-day tours. For downhill performance in the backcountry, the Marker Kingpin 13 fared better, but given the Ion 12's lightweight construction, we think it offers a bit more versatility when taking both the uphill and downhill into account.
For maximum versatility, it's an easy call: the new Salomon S/Lab Shift MNC wins out. Similar to the Kingpin 13, the Shift excels on descents due to its alpine heel. But add in its toe piece—which functions like a pin set-up for the uphill but converts to a traditional downhill toe in ski mode—and you've got the best of both worlds. All in all, the Shift should be noticeably more confident on descents. That said, the two-mode toe piece and beefy heel do add some weight, so ultralighters likely will prefer the Ion 12 for less heft on the skin track. But if you're looking for a one-quiver binding that you can use with your both your downhill and touring set-ups, the Shift takes the cake.
If you're thinking about buying gear that we've reviewed on Switchback Travel, you can help support us in the process. Just click on any of the seller links above, and if you make a purchase, we receive a small percentage of the transaction. The cost of the product is the same to you but this helps us continue to test and write about outdoor gear. Thanks and we appreciate your support!
Depending on the seller, most products ship free in the United States on orders of $50 or more. International shipping availability and rates vary by seller. The pricing information on this page is updated hourly but we are not responsible for inaccuracies.
Read More From Switchback Travel