A favorite among trail runners and thru-hikers for nearly a decade, the La Sportiva Wildcat balances a burly build with an approachable $110 price tag. However, after testing the shoe back-to-back in the Pacific Northwest against other competing models, I came away unimpressed. In short, the Wildcat's dated and heavy design, dramatic heel-to-toe drop, and poor traction on slippery trails fell notably short of more modern trail runners across almost all areas of testing—although it did perform reasonably well as a lightweight hiker. Below we break down the Wildcat's traction, stability, comfort, weight, fit and sizing, and more. To see how it stacks up, see our articles on the best trail-running shoes and lightweight hiking shoes. 

Performance
Traction
Blurring the line between trail runner and lightweight hiking shoe, the La Sportiva Wildcat gripped most dry trail surfaces with ease. Whether I was running or hiking, the fairly aggressive outsole dug confidently into soft ground, and the widely spaced lugs did a decent job of keeping out mud. Even when the trail turned technical, the sticky FriXion rubber excelled at clinging to granite. All things considered, the La Sportiva Wildcat proved to be a capable companion in normal conditions.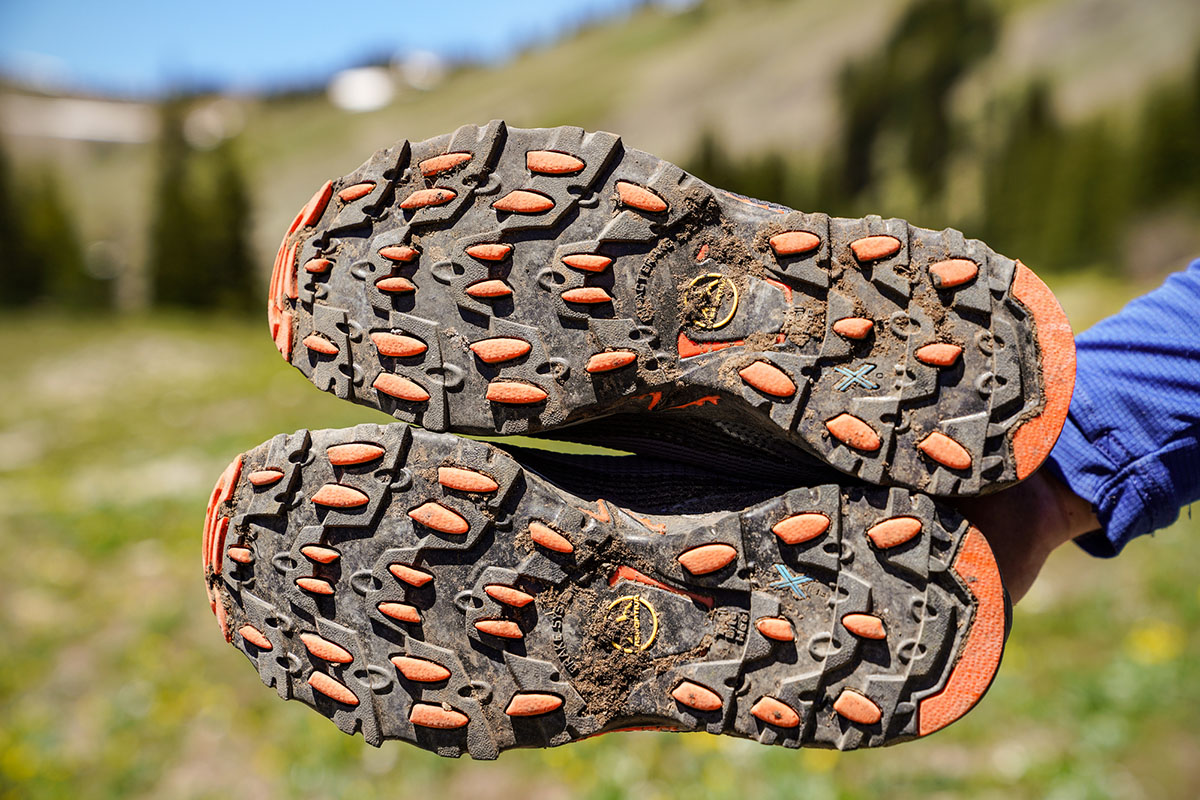 However, the Wildcat began to suffer when things turned wet (which is frequently does here in the Pacific Northwest). Traversing damp and moss-covered logs had me quickly wishing for my grippier Salomon Sense Ride 2, which has deeper lugs and a more versatile Contagrip outsole. Running on wet roads was equally nerve-racking—I found myself tiptoeing over manhole covers and crosswalk paint to avoid slipping. In the end, I prefer a more well-rounded shoe (like the Sense Ride 2) for the varied terrain that I frequent on my runs.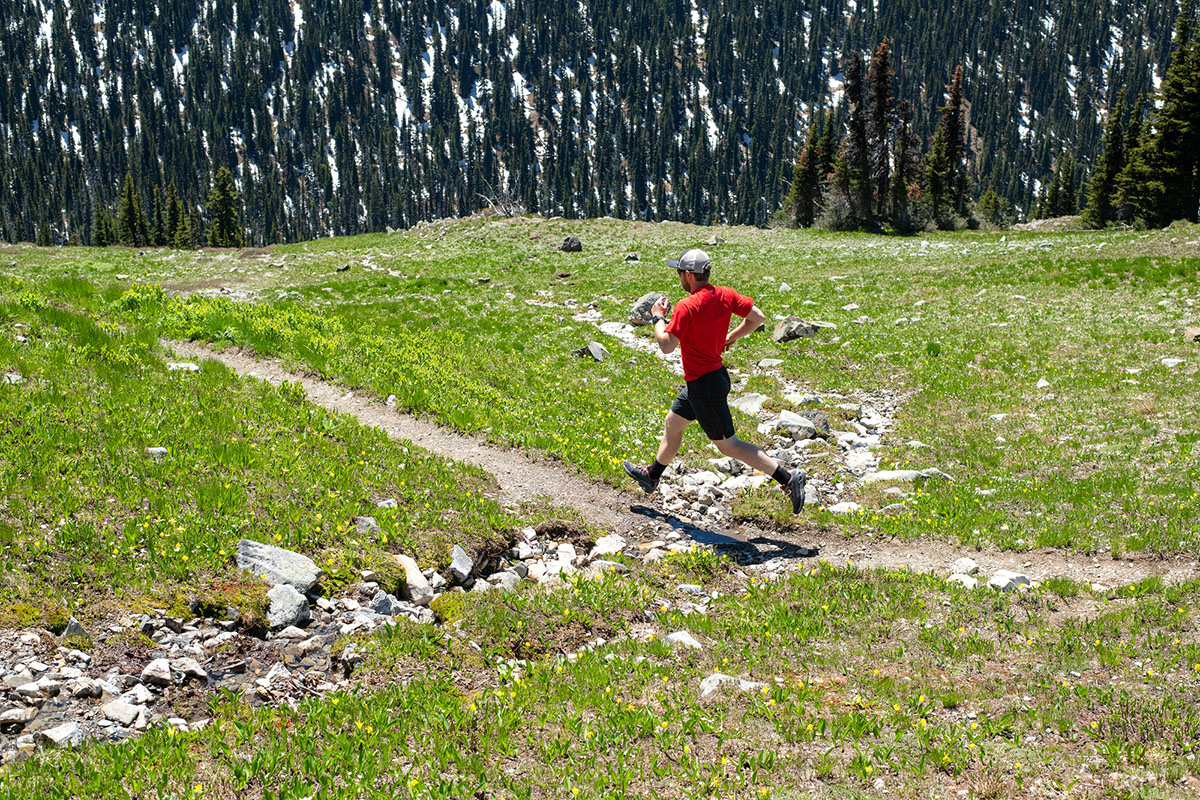 Stability
Put simply, the Wildcat left a lot to be desired in terms of stability for running. The flexible all-mesh upper, tall heel (29mm), and dramatic heel-to-toe drop (12mm) had me rolling ankles left and right, and the lack of stabilizing overlays allowed my feet to slide around in the shoe on off-camber sections of trail. To be sure, the Wildcat didn't feel overly cumbersome or sloppy like the Altra Lone Peak 4 (its wide toe box left a lot of room for my feet to move), but it fell notably short of a nimble shoe like Salomon Sense Ride 2. Further, I found the Wildcat's insole to be very flat—it provided little to no arch support, which only detracted from the shoe's overall stability (those with flat feet might feel differently). However, when I slowed my pace, the shoe felt noticeably more stable, and the thick heel paired nicely with the weight of a light pack. In other words, while the Wildcat underperformed as a trail runner, it pulled day-hiking duty quite well.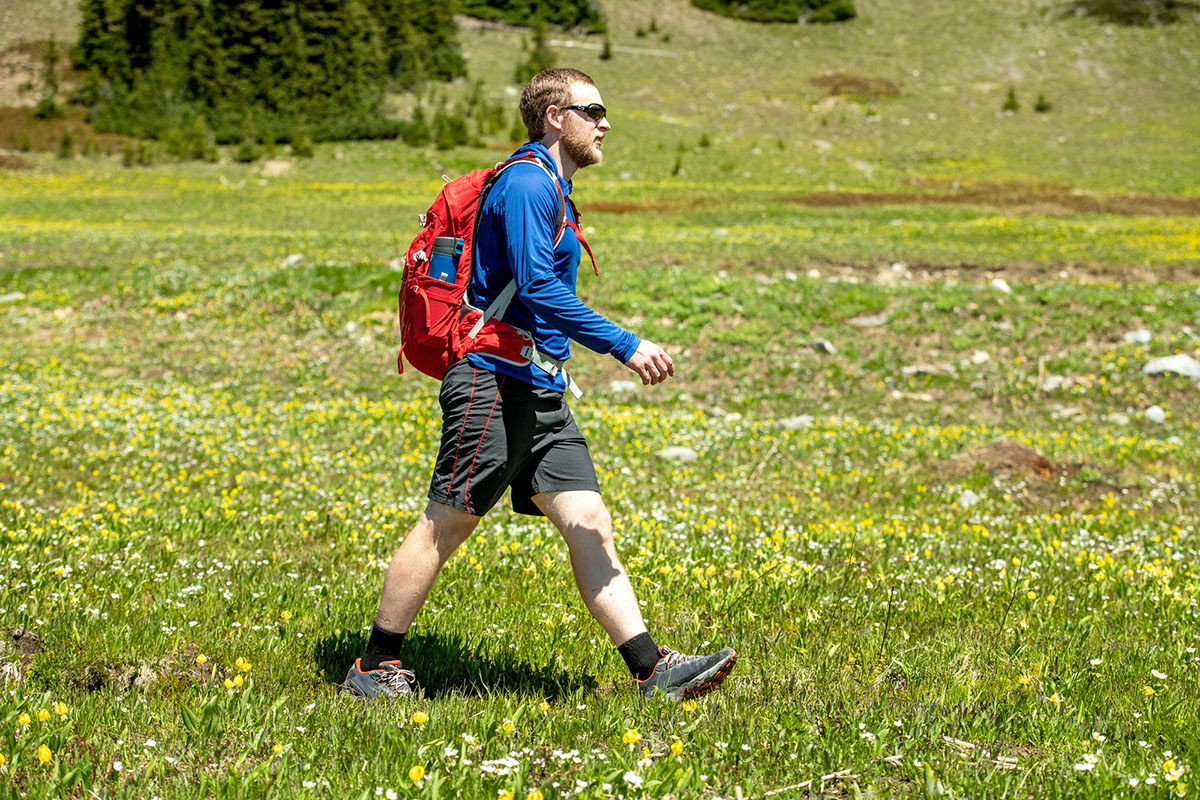 Cushioning
One of the first things I noticed when I slipped on the Wildcat for the first time was its thick heel and substantial (12mm) drop. While most of the industry has moved toward lower- and even zero-drop designs—which target midfoot and forefoot strikers—the Wildcat is aimed squarely at heel strikers. Personally, I didn't like this shape, but it truly comes down to personal preference and comfort. The good news is that the generous cushioning did a great job of isolating my feet from sharp rocks and provided ample protection on mid-length runs. However, the rest of the shoe felt quite stiff for a trail runner. In fact, the Wildcat is less forgiving than all other models I'm currently testing, including the Brooks Cascadia 14, Salomon Sense Ride 2, Altra Lone Peak 4, Hoka One One Speedgoat 3, and Arc'teryx Norvan VT. In the end, I felt the Wildcat was just too much shoe for most runs.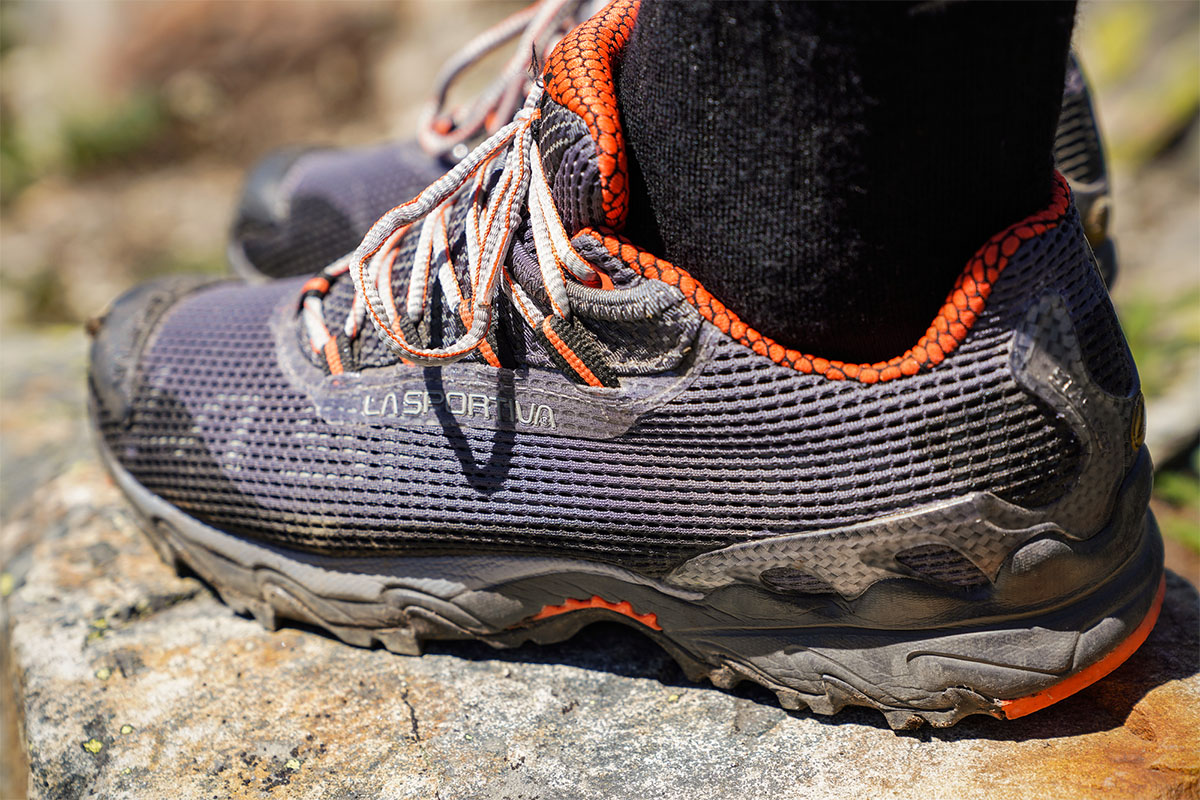 Comfort
Compared to other trail-running shoes I've been wearing recently, the Wildcat ranks among the lowest in comfort. The shoe felt very firm underfoot, the above-average drop made me feel as though I was being constantly pitched forward, and the materials used throughout the design were stiff and unforgiving. Additionally, the insole provided no arch support (a selling point for those with flat feet), and I felt especially fatigued after long runs and hikes. Even when worn casually, my feet grew uncomfortable after a couple hours of standing—something I haven't experienced with other footwear I own. All that said, I didn't experience any blisters, hotspots, or numbness in the Wildcat, which is high praise when breaking in a new shoe. But if comfort is at the top of your priority list, I recommend instead checking out the Brooks Cascadia or Salomon Sense Ride.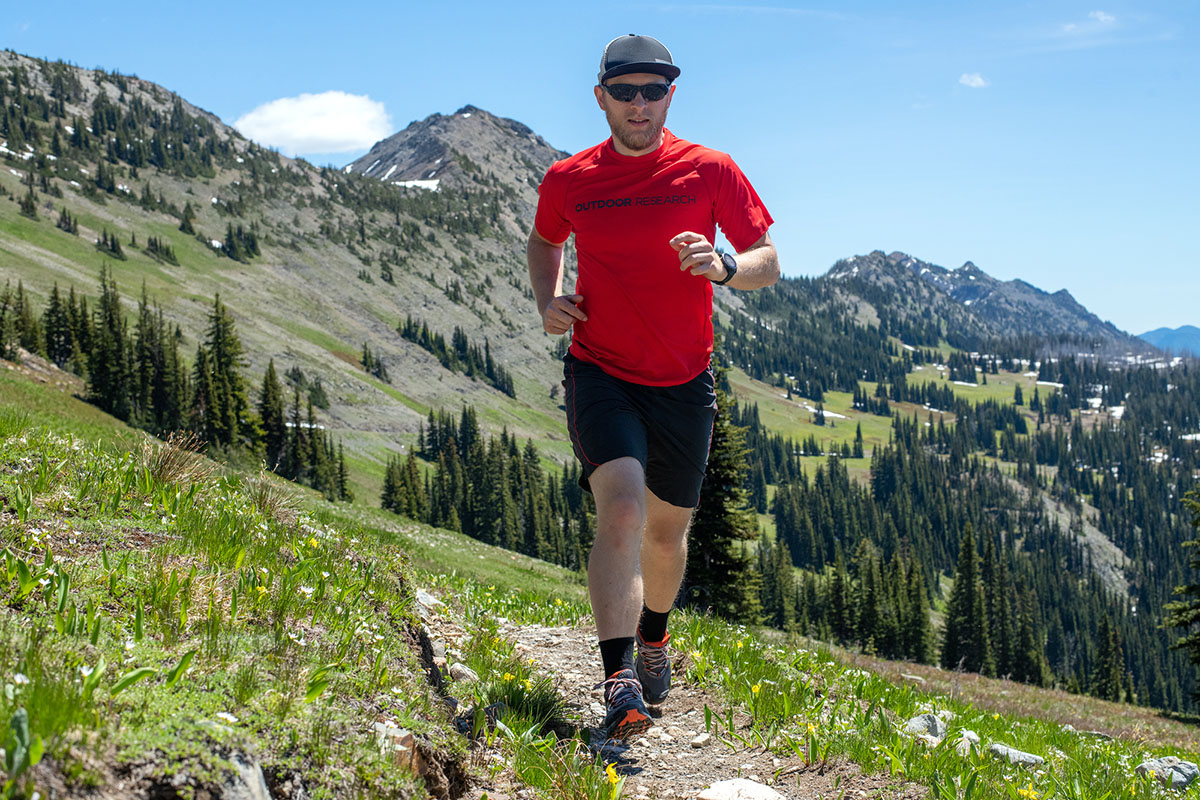 Weight
At a listed 24.7 ounces for a men's pair, the La Sportiva Wildcat is among the heaviest trail-running shoes currently on the market. Competitors including the Brooks Cascadia 14 (21.4 oz.), Altra Lone Peak 4 (20.4 oz.), and La Sportiva's own Bushido II (21 oz.) all come in notably lighter while still offering impressive overall performance. In fact, the Wildcat is closer in weight to some lightweight waterproof hiking shoes and boots, including the Vasque Breeze LT Mid GTX (27 oz.), Arc'teryx Aerios FL Mid GTX (26.1 oz.), and Salomon X Ultra 3 GTX (26.8 oz.). The Wildcat did manage to feel reasonably light underfoot, but I still prefer the options above for trail running or hiking.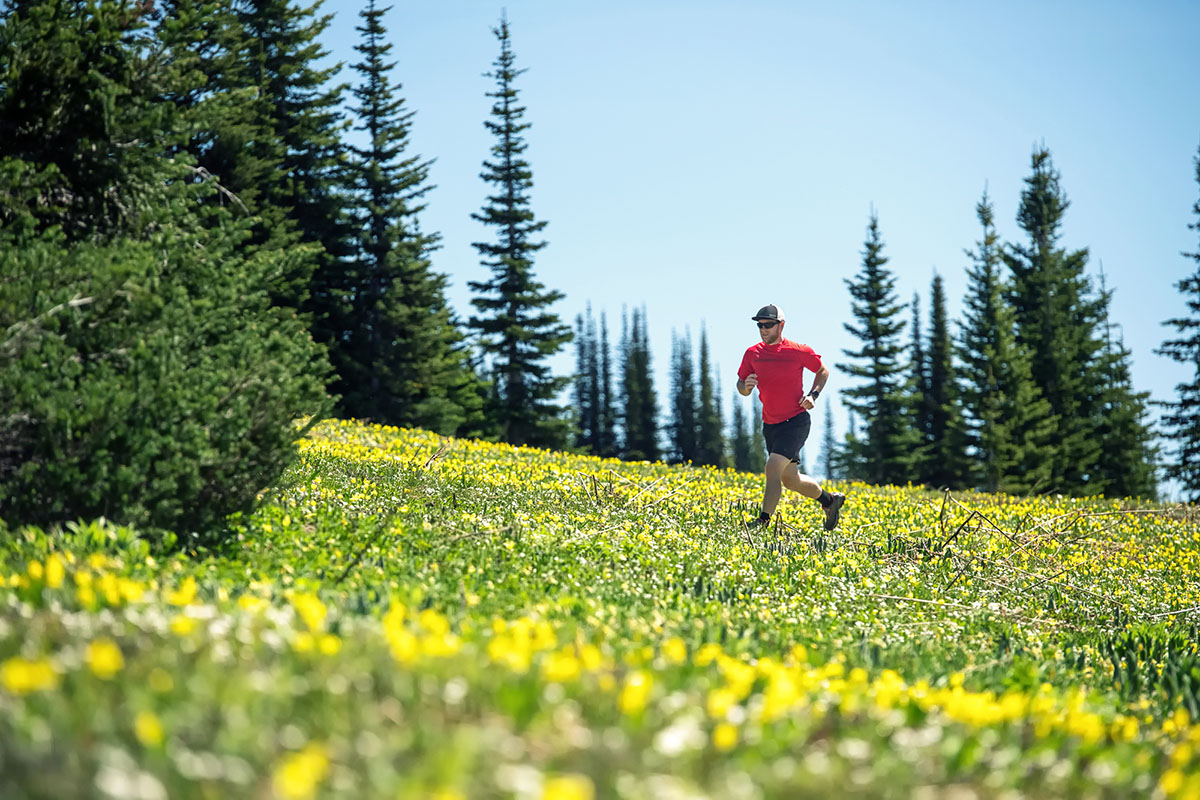 Durability
La Sportiva products rarely disappoint in the durability department, and I'm happy to report that the Wildcat continues the trend. In fact, I found the shoe to be well-built for hiking and arguably over-built for trail running. The relatively stiff heel and midsole haven't packed out, and the FriXion rubber outsole has outlasted the soles of many Altra models I've owned in the past—most notably the Superior 3.5. And while the all-mesh upper might be an initial point of concern, the material has proven to be extremely robust and hasn't torn despite high-mileage use. As I touched on above, the Wildcat is heavy for a trail runner, but this heft nicely translates to a bump in durability.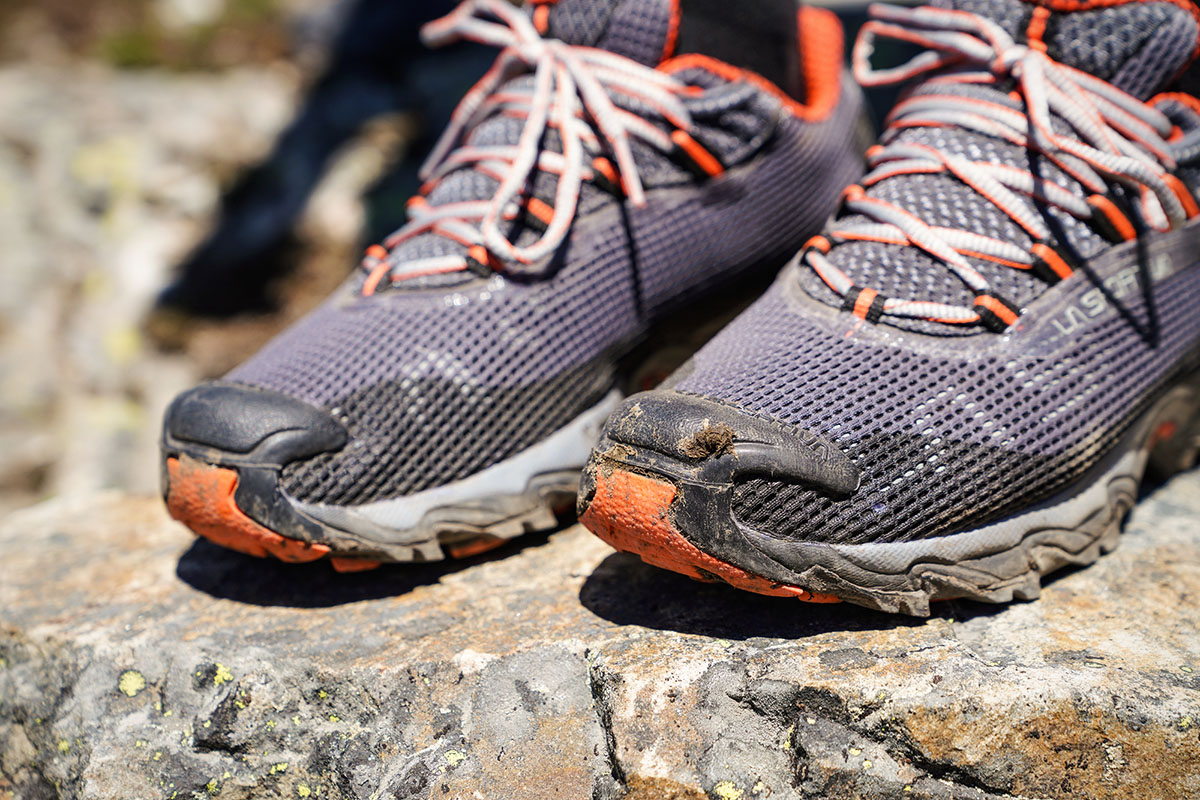 Fit and Sizing
I ordered my usual size 9 in the La Sportiva Wildcat and found it to be a bit on the short side—it fit more like an 8.5 length-wise, so I recommend sizing up. The rest of the shoe had an average shape, although it's slightly wide overall (especially compared to the Brooks Cascadia 14 that I had been testing with it). That said, the Wildcat did a nice job of holding my heel in place during ups and downs on the trail, and the toe box provided a good overall fit for my average feet. If your feet are on the wide side and you don't like the zero-drop shape of the Altra Lone Peak, the Wildcat might be a good match.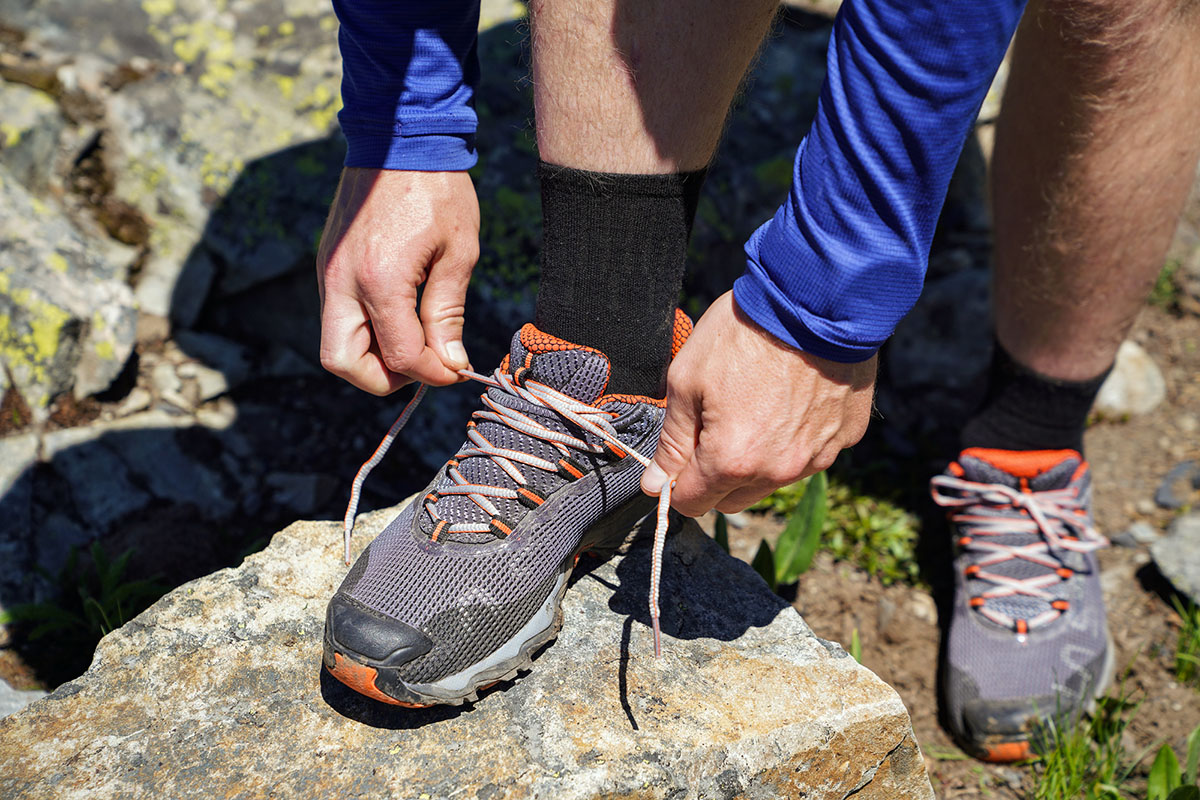 Other Versions of the La Sportiva Wildcat
I tested the non-waterproof Wildcat for this review, and La Sportiva also makes shoe in a Gore-Tex model. The Wildcat 2.0 GTX ($155) features the same basic construction and outsole as the standard Wildcat but adds in a waterproof membrane for improved wet-weather protection at a slight weight penalty (28.3 ounces). If you plan to use the Wildcat for hiking, particularly in rainy climates, it might be worth the bump in weight and cost to upgrade to the GTX model. La Sportiva also sells both the mesh and GTX Wildcat in women's versions, which clock in a few ounces lighter and are offered in different colorways. Otherwise, the women's Wildcats are identical in both design and price to the men's.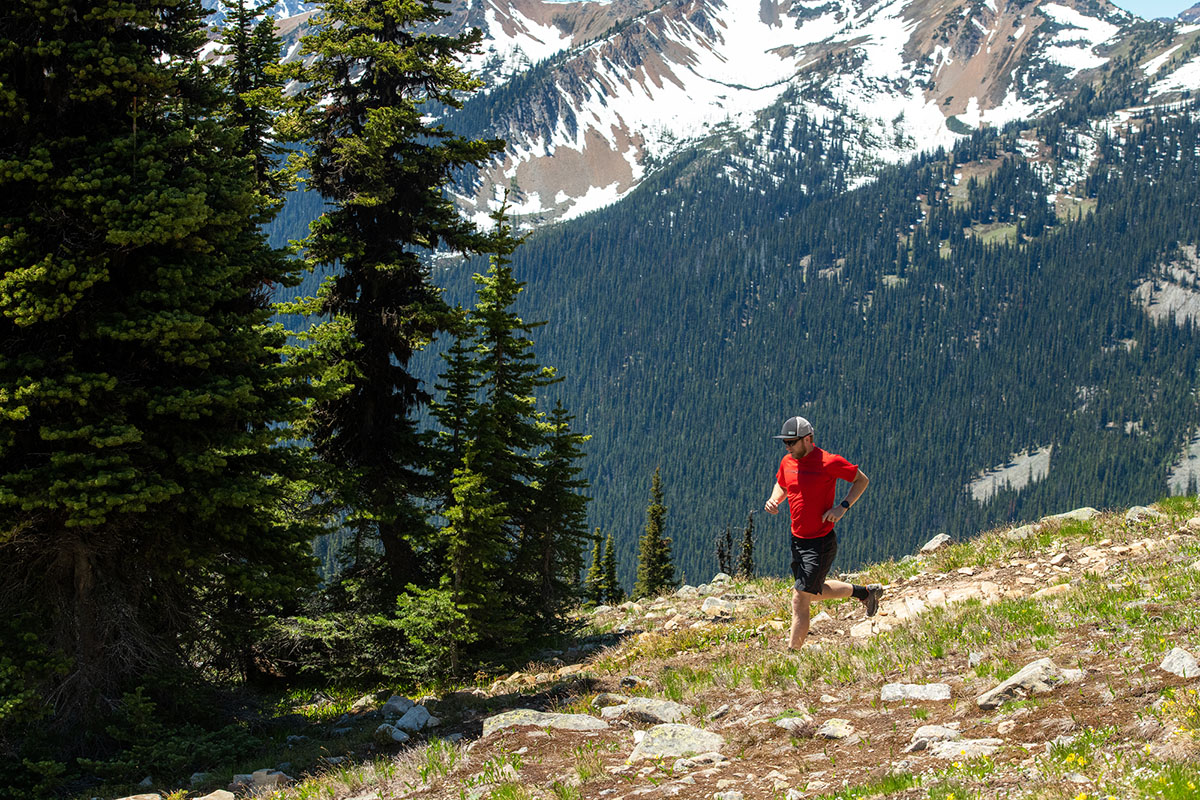 What We Like
With a stiff build and superb durability, the La Sportiva Wildcat is a solid hiking shoe and a decent trail runner. 
The all-mesh design vents well and kept my feet cool on warm days.
Despite its heavy 25-ounce weight, the Wildcat feels reasonably light on the trail.

What We Don't
The robust build, thick heel, and above-average drop (12mm) feel awkward and clumsy for trail running.
Traction falls notably short on wet surfaces.
Flat insole likely will be uncomfortable for those with high arches.
Sizing runs a bit short and wide.


Comparison Table

The Competition
The La Sportiva Wildcat has solidified its popularity among the trail-running and lightweight hiking communities over the past decade, but we think that other more modern designs have greater crossover appeal. For example, the Brooks Cascadia 14 features a similarly robust build, more aggressive lugs that translate to better traction in wet conditions, and a more precise fit. Further, the Cascadia proved to be far more comfortable thanks to its softer materials and superior arch support, and its lower weight (21.4 ounces) and forgiving midsole performed better for hiking. Those with flat feet might prefer the Wildcat, but in our experience, the Cascadia 14 easily outperformed the La Sportiva for both trail running and hiking.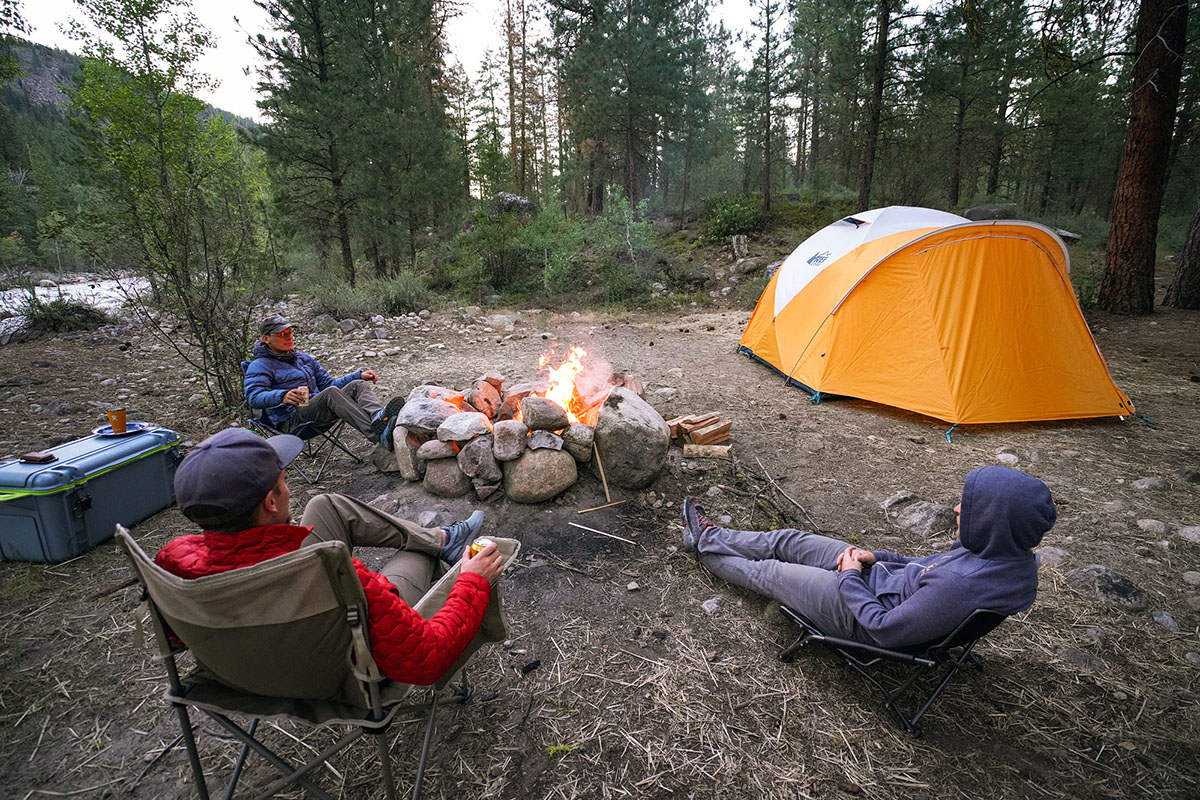 Another popular option in the trail-running and lightweight hiking worlds is Altra's Lone Peak 4. Both work well for those with wide feet, but otherwise share very little else in common. To start, the Lone Peak 4 features a zero-drop shape which favors midfoot strikers (compared to the Wildcat's thick heel and 12-millimeter drop that pairs well with heel strikers). Further, the Lone Peak's deep lugs are a much better match for muddy and loose trails. And thanks to its more modern materials and design, the Lone Peak (20.4 ounces) comes in significantly lighter than the Wildcat (24.7 ounces). Finally, the Altra utilizes a much softer midsole than the Wildcat, which translates to a more forgiving and comfortable ride. The Wildcat does have the upper hand in durability—we've had premature delamination issues with Altra shoes in the past—but the Lone Peak still is the better all-rounder.
A final shoe to consider is La Sportiva's own Bushido II, which is purpose-built for exceptionally technical terrain. In short, the Bushido looks and feels a lot different than the Wildcat. Most notably, the shorter stack height (19mm heel/13mm forefoot) and less dramatic heel-to-toe drop (6mm vs. 12mm) add a noticeable boost in stability. We also found that the Bushido's FriXion XT 2.0 rubber outsole gripped far better on wet terrain—a major pitfall of the Wildcat—and its burly TPU toe cap and synthetic overlays outperformed the Wildcat both in protection and support. Finally, the Bushido undercuts the La Sportiva by a considerable 5.7 ounces and feels nimbler on the trail. All this considered, we think the Bushido is the better overall shoe, and especially for rugged and rocky trails.
If you're thinking about buying gear that we've reviewed on Switchback Travel, you can help support us in the process. Just click on any of the seller links above, and if you make a purchase, we receive a small percentage of the transaction. The cost of the product is the same to you but this helps us continue to test and write about outdoor gear. Thanks and we appreciate your support!
Depending on the seller, most products ship free in the United States on orders of $50 or more. International shipping availability and rates vary by seller. The pricing information on this page is updated hourly but we are not responsible for inaccuracies.
Read More From Switchback Travel