MSR Hubba Hubba NX
Price: $450
Packaged weight: 3 lbs. 14 oz.
Floor denier: 30D
What we like: Great overall build with excellent weather resistance and ventilation. 
What we don't: Slightly pricier and tighter inside than some of its competitors, including the Nemo Dagger.
See the MSR Hubba Hubba NX
Discerning backpackers look for a high-quality, lightweight, and durable tent. And from our experience with the MSR Hubba Hubba NX, it checks all of those boxes emphatically. Its high-end build undoubtedly is expensive at $450, and it may not be worth it for the casual backpacker, but the extra money gets you a sub-4-pound weight, decently roomy interior, and a pole structure that delivers solid performance in most 3-season conditions. Below we outline our experiences with the Hubba Hubba NX. To see how it stacks up to the competition, see our article on the best backpacking tents.
 
---
Table of Contents
---

Performance
Weight
The MSR Hubba Hubba NX is all about balance—a thoughtful design that hides its weight-saving measures very well. Its listed packaged weight of 3 pounds 14 ounces puts it squarely in the popular lightweight category, which includes models like the Nemo Dagger 2P (also 3 lbs. 14 oz.). You can go lighter with Big Agnes' Copper Spur HV UL2 (3 lbs. 2 oz.) or Tiger Wall (2 lbs. 8 oz.), but those designs use thinner fabrics and compromise interior space at the foot end of the tent. REI's Quarter Dome SL 2 also undercuts the Hubba Hubba considerably at 2 pounds 14 ounces, but its semi-freestanding build and tapered foot end make it the less convenient and livable option. All things considered, we think MSR has done a great job combining interior space and long-lasting materials at a reasonable weight.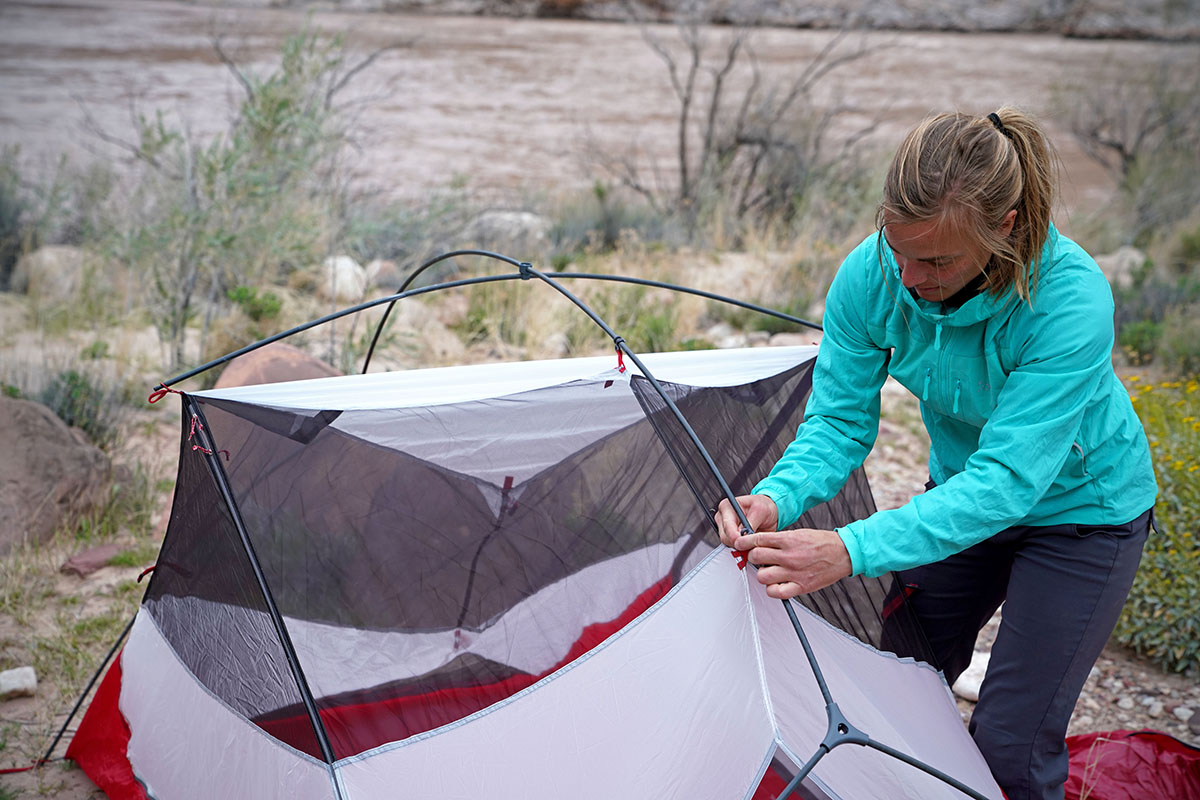 Livability and Interior Space
Despite weighing nearly 4 pounds, the Hubba Hubba's interior is not cramped even with two average-sized adults. A symmetrical floor and dual-hubbed pole design are a big help here: whereas some manufacturers like Big Agnes with their Copper Spur or Tiger Wall models cut weight with slanted walls that taper in at the feet, MSR kept the interior open and spacious. This leaves the option for two backpackers to sleep head to foot to maximize shoulder room and comfort. Among tents in its weight and all-around quality class, we've only found one model that can beat it: Nemo's Dagger. The Nemo has a 3-inch-taller ceiling, longer floor—giving it 2 more square feet of area—and its pole structure stretches the walls to make the interior a bit more livable.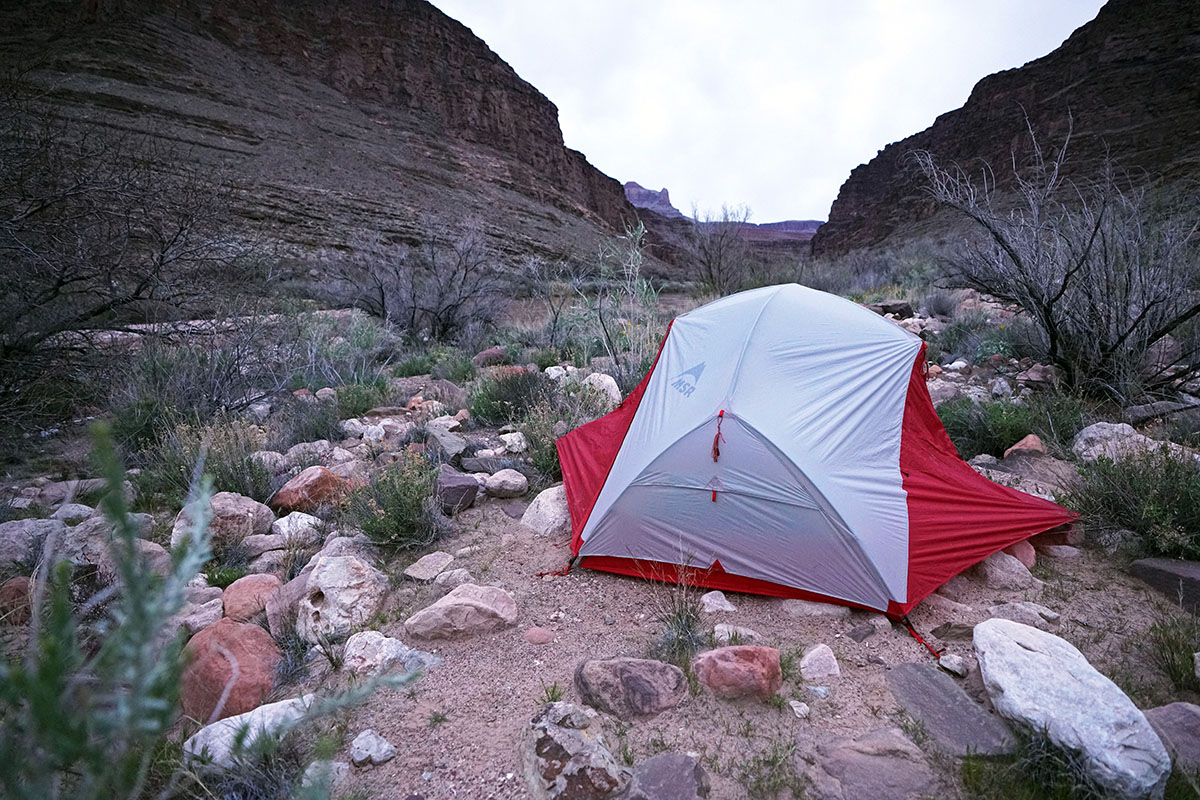 Weather Protection
With composite poles borrowed from their winter collection, a sturdy freestanding shape, and full-coverage rainfly, the MSR Hubba Hubba NX is a solid performer in wet and windy conditions. The Easton Syclone poles were one of the biggest changes for the latest Hubba Hubba, but we'd already had a chance to test their performance on MSR's 4-season Access and Remote tents. In short, the poles are designed to flex and return to their original shape—even in very strong gusts—rather than permanently bend or snap like an aluminum or carbon design. The layout itself remained the same with a single-hubbed unit running the spine of the tent before splitting at both ends. At the center is a ridge pole that opens up the interior by creating vertical sidewalls and increases structural rigidity for cross winds.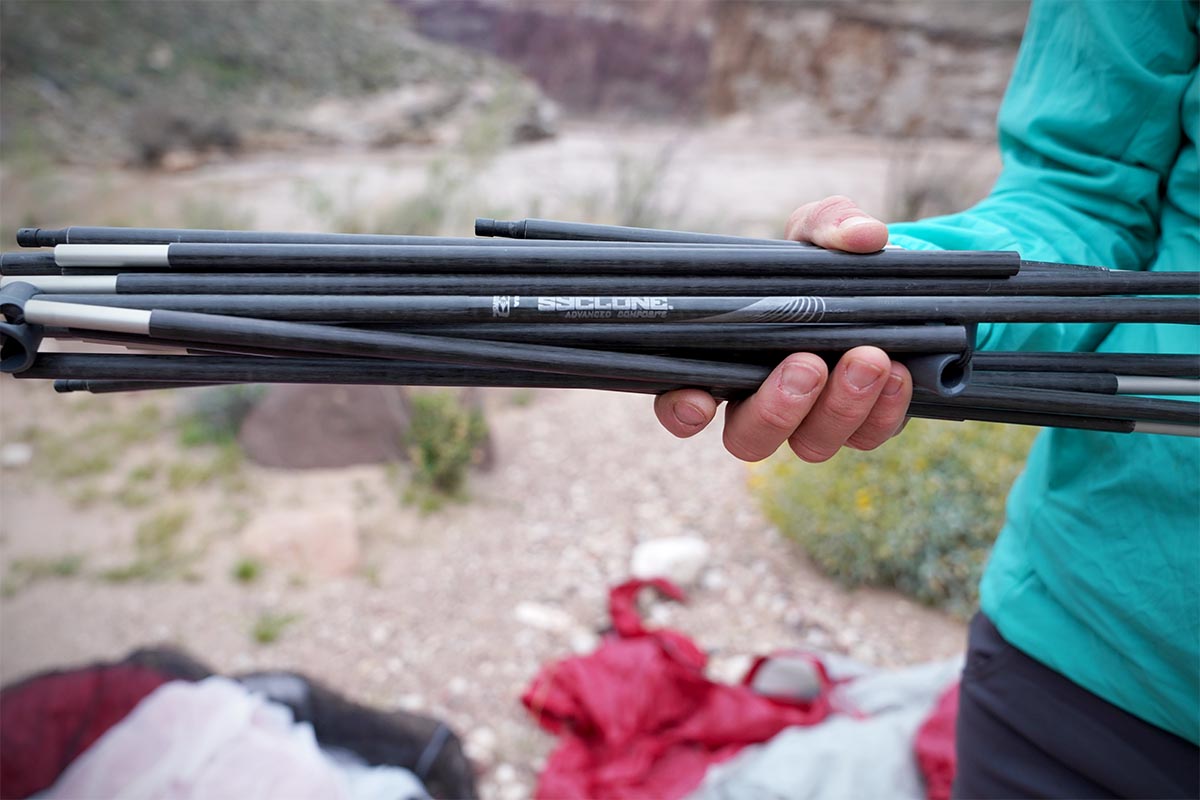 Using the tent on an early-season trip into the Grand Canyon—complete with a heavy rain and wind storm—it performed flawlessly. The raised bathtub floor prevented any leaking, the poles worked as advertised, and the waterproof coating on the rainfly (MSR claims it's designed to last three times longer than a standard coating) shed moisture without issue. It's worth noting that MSR did away with seam taping in favor of a stitching style, but in our experience, there were no areas of weakness. We also had a Nemo Dagger on the trip, and while it held up nicely, we did have a little moisture build-up along the interior (for more information, see our in-depth Dagger review). Unlike the MSR Hubba Hubba NX, which has a full-coverage rainfly, the Nemo has small cutouts on both ends of the tent. And those single-wall sections became wet to the touch in the blowing, sideways rain that we experienced.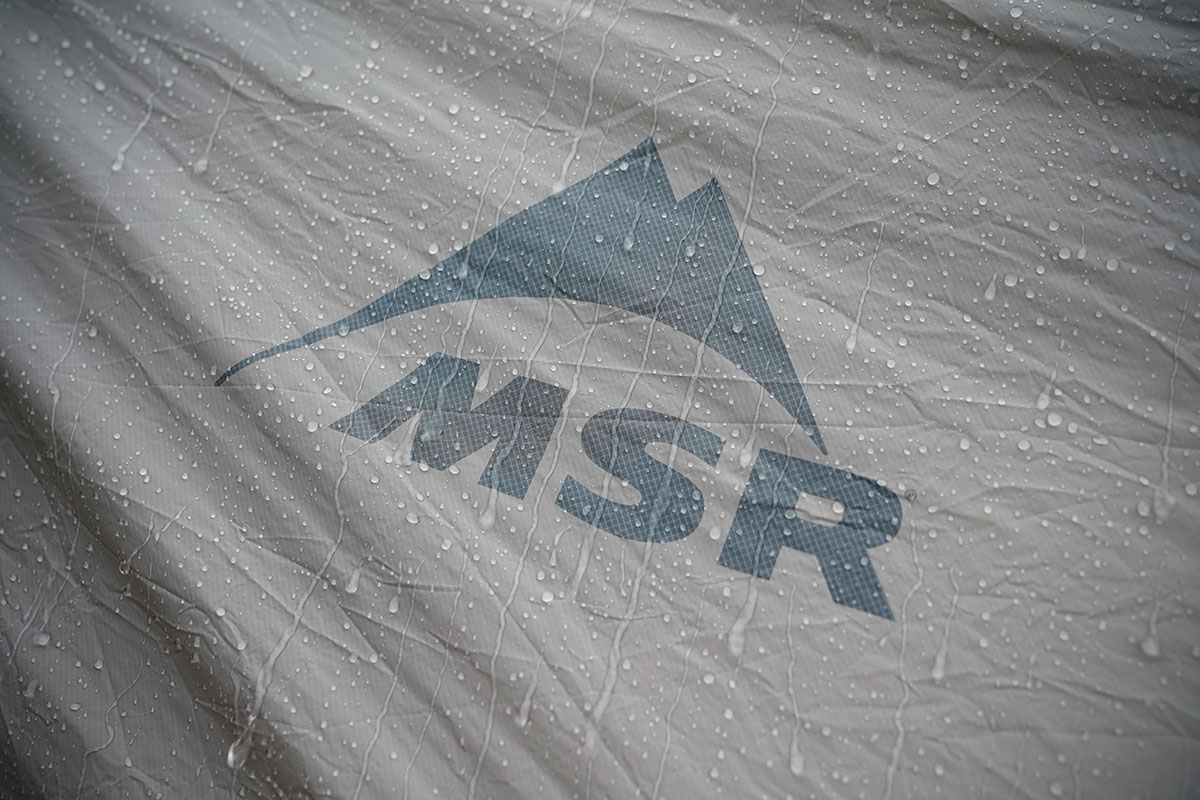 In addition to its excellent weather resistance, the MSR's rainfly and vestibule design is among our favorites on the market. To start, accessing the tent requires far less gymnastics than a typical backpacking model because the vestibule zips from the side (rather than the center), which creates a large D-shaped opening. Further, a built-in gutter system means that water will run down the side of the rainfly when unzipped—and not onto your head. The fly also can fold its way into a number of configurations, including being rolled back halfway into stargazing mode or from the sides to make for great vistas out either door. Should the rain move in while the tent is in any setup, it's a simple process to get it back and ready to hunker down. Our only complaint is this department is that the total vestibule space is on the small side at 17.5 square feet (Nemo's Dagger is significantly larger at 22.8 sq. ft.).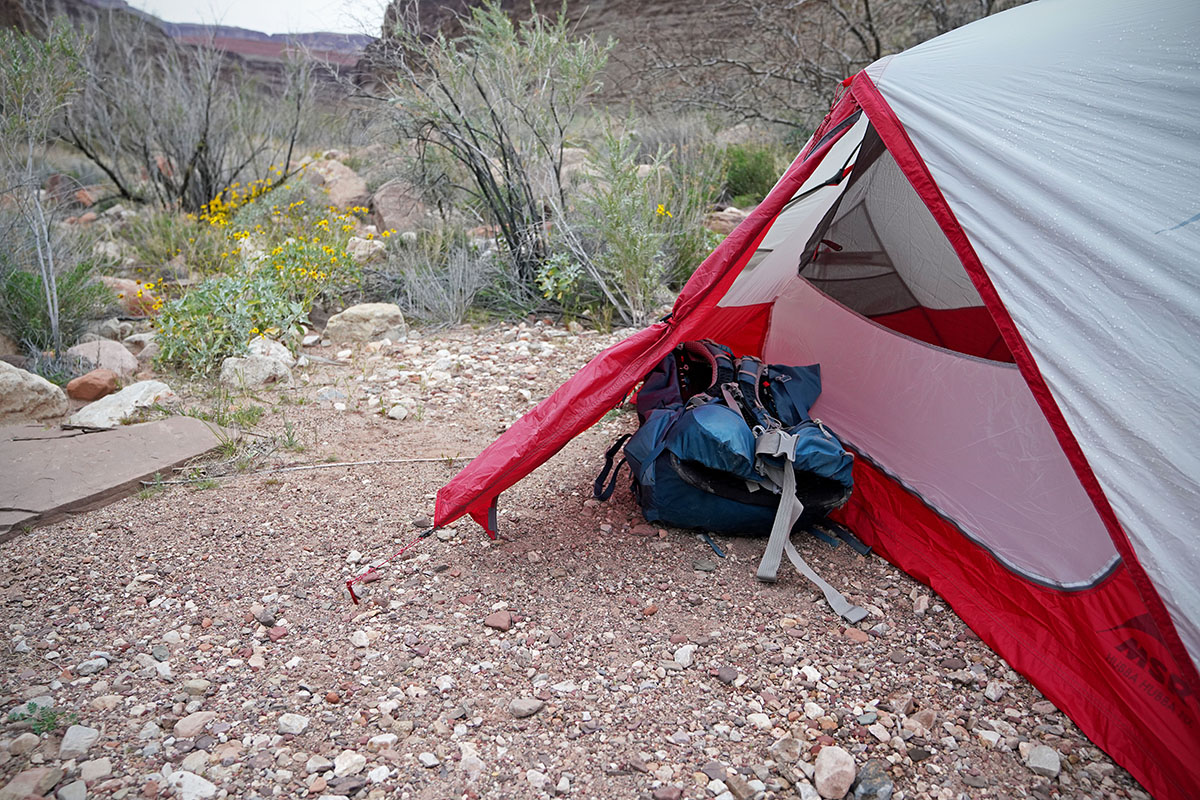 Ventilation
Liberal use of mesh in the upper portion of the tent makes the MSR Hubba Hubba NX an effective ventilator. To further aid airflow, there are deployable vents at either end of the rainfly, which we've found effective for drawing out humid air in both cool and warm conditions. Their location lower down on the sides also means that you can open them in light rainfall without compromising the tent's waterproofing. And as a bonus for including all of that mesh, stargazing is very good if you roll back the rainfly on a clear night (although some panels of solid nylon slightly obstruct your views).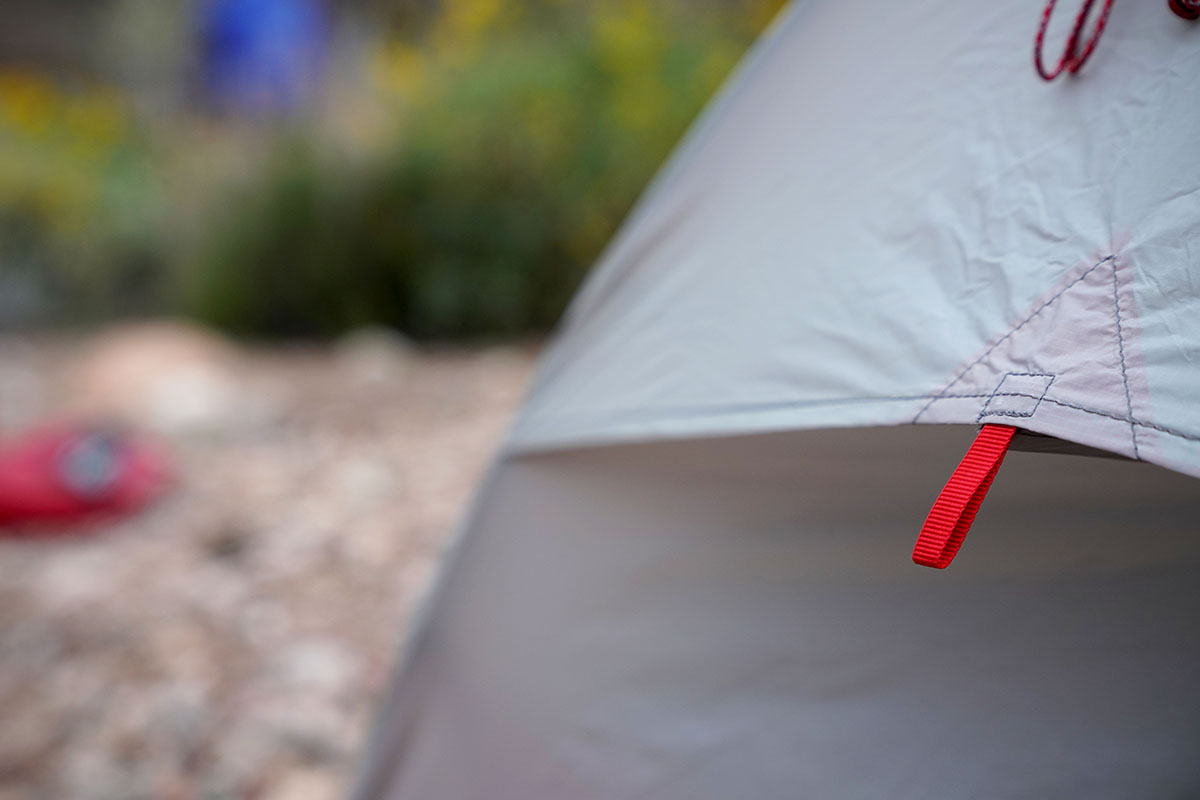 Durability
For those unfamiliar with lightweight gear, the Hubba Hubba's fabrics may be concerning at first. The coated 30-denier floor and 20-denier rainfly undoubtedly are thin, but in the ultralight world, they're reasonably tough. The floor is thicker and more substantial than the 15 x 20-denier nylon that you get with the popular Big Agnes Copper Spur HV UL2, for example, and we've had zero issues with tears or excessive wear during our testing. Additionally, we know of many Hubba Hubba (and the newer Hubba Hubba NX) tents that are going strong after years of extensive use.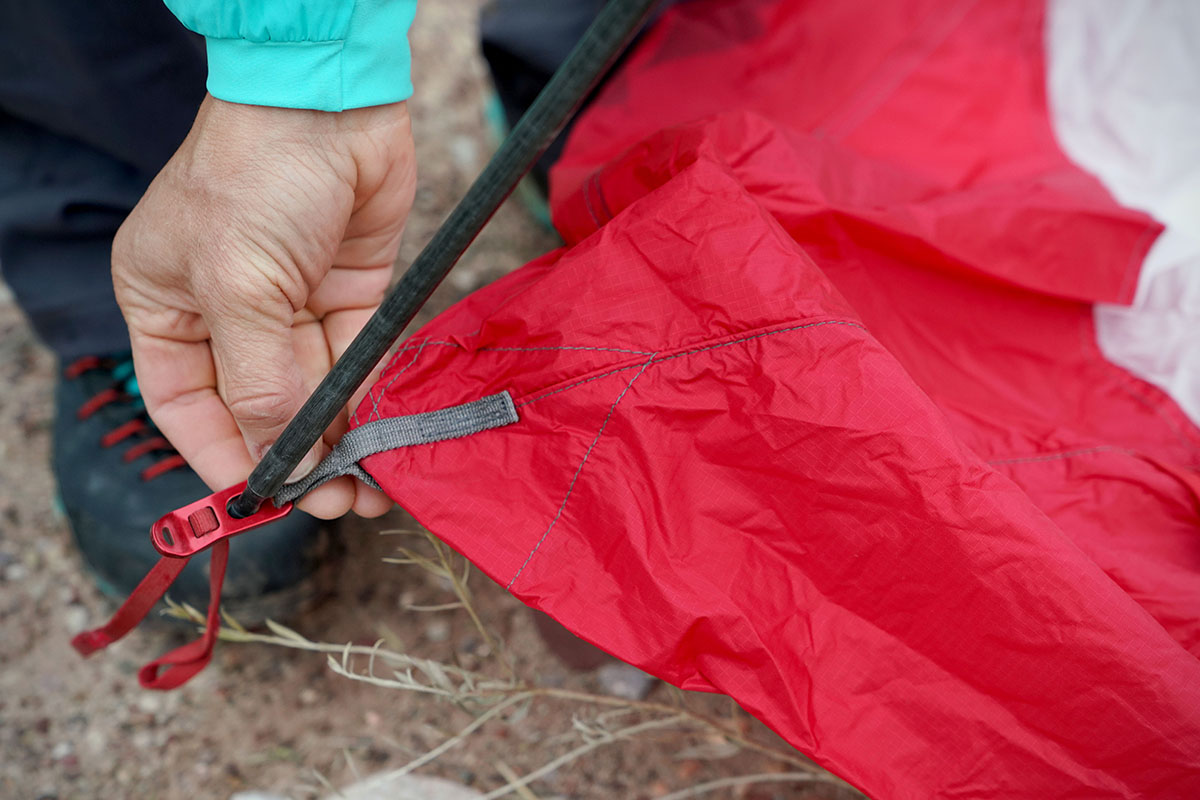 Packed Size
Regarding packed size, the Hubba Hubba's included stuff bag is simply one of our favorite designs on the market. The large opening is much easier to stuff than a run-of-the-mill storage sack that loads from one end and almost always requires precise packing. Instead, the bag is forgiving enough to accept even the most novice attempts, and the compression straps let you cinch it down easily to a compact 6 x 18-inch size to fit into a pack (for reference, the aforementioned Nemo Dagger 2P compresses to 6.5 x 19.5 inches). It's one of those no-brainer ideas that make you wonder why very few others are using the same style.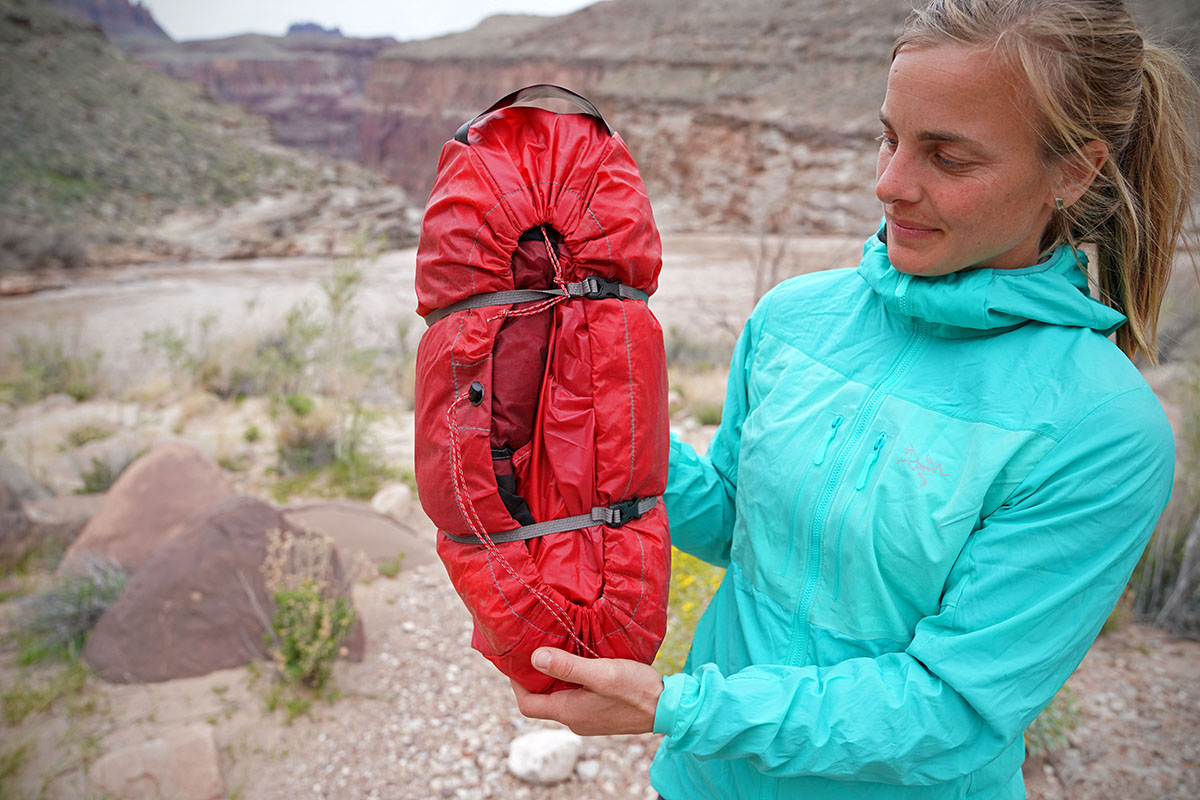 Set up and Take Down
The freestanding structure, symmetrical design, and single-hubbed pole make setting up the MSR Hubba Hubba NX completely painless. It's even easy for one person to do it—just lay out the tent, put together the pole sections, place the poles into the corners, and clip everything into place. One (small) downside of all of the mesh along the top of the tent is that you need to set it up quickly in a rainstorm to keep it from getting too wet inside. That's when it's nice to have a tent that has the rainfly and tent body connected, like Hilleberg's Niak.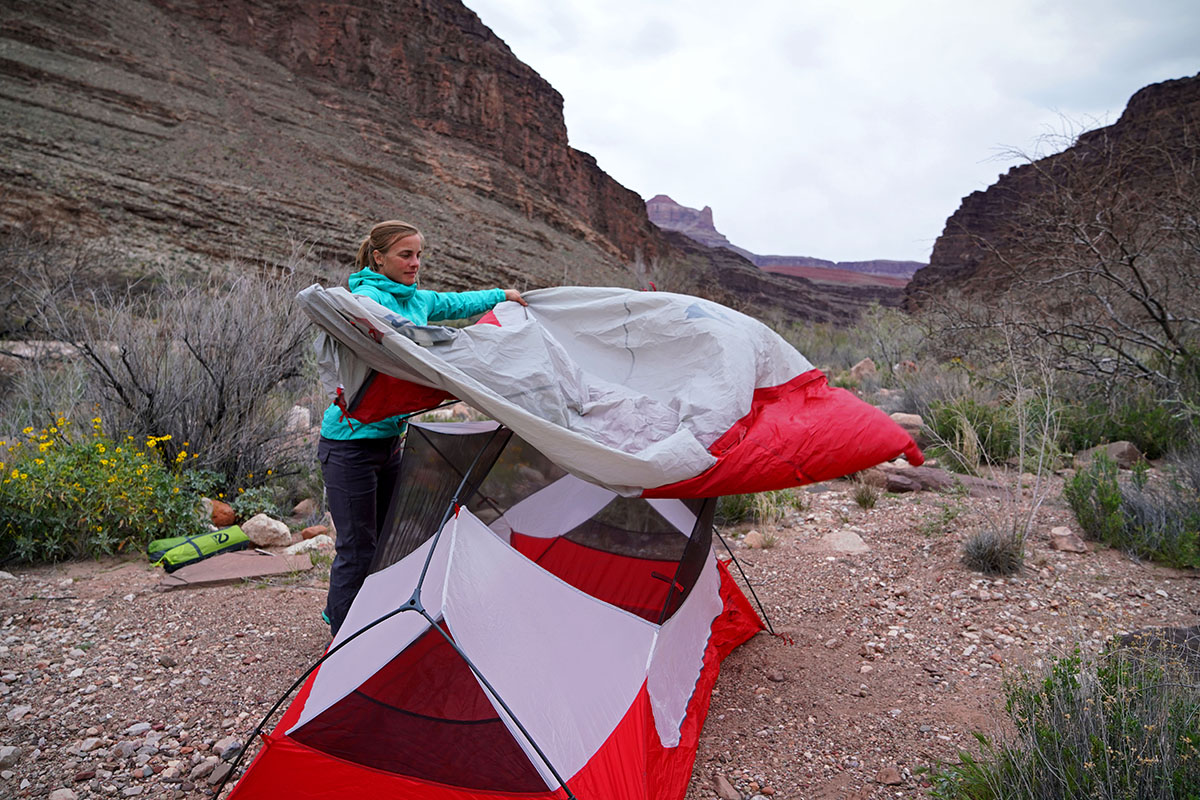 Other Capacities in the MSR Hubba NX Line
As has been the case for the past couple generations, the current MSR Hubba line includes 1P (Hubba NX), 2P (the Hubba Hubba NX tested here), 3P (Mutha Hubba NX), and 4P (Papa Hubba NX) models. All four versions are top-quality options and include the Easton Syclone poles and excellent balance of weight, space, durability, and weather protection. Prices have also increased for each capacity—topping out at $700 for the MSR Papa Hubba NX—but they all remain worthwhile investments for those that get out a lot.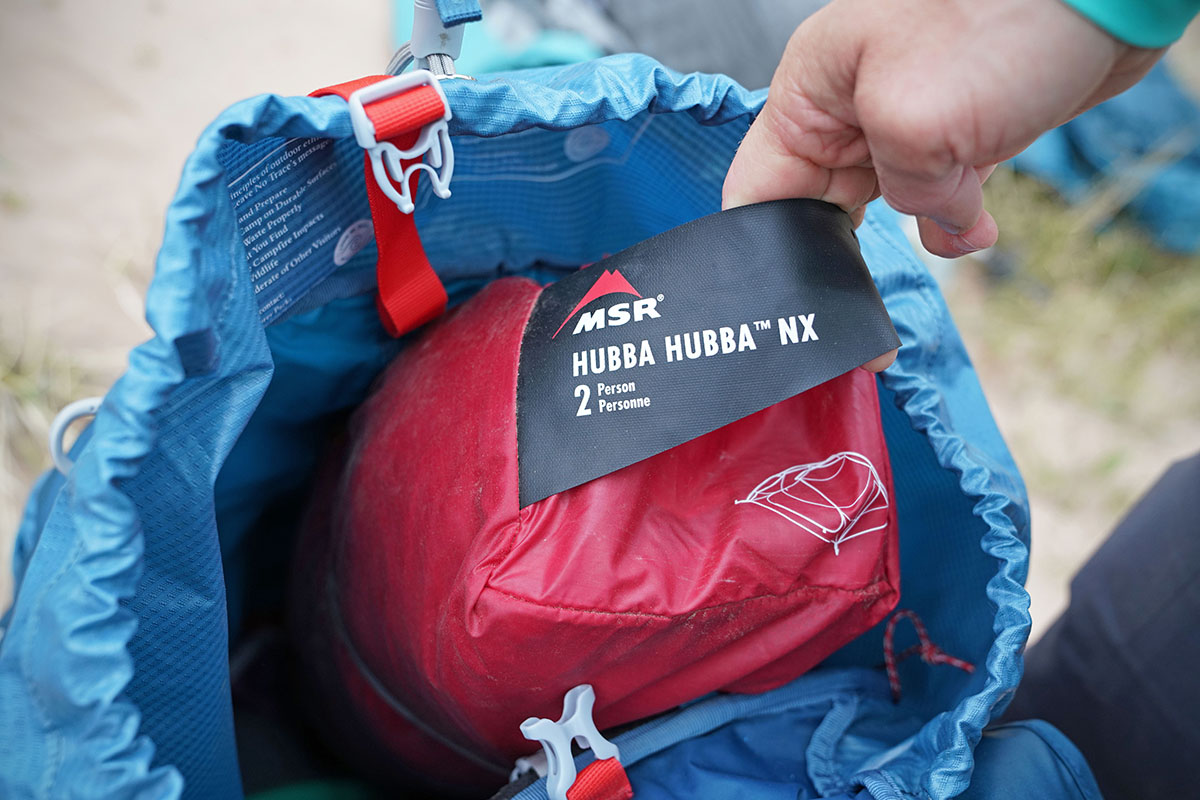 What We Like
One of our favorite combinations of interior space, price, durability, and packed weight.
Composite pole structure and waterproof rainfly coating make it one of the most weather-resistant tents in its weight class. 
MSR's reputation for standing behind their products.
Rainfly and vestibule design works well: there's good ventilation and water doesn't drip down when you zip open the vestibule.

What We Don't
The Nemo Dagger 2P is slightly lighter and roomier at a lower price.
Its weight of 3 pounds 14 ounces is impressive given the build quality and feature set, but you certainly can go lighter.
Pretty expensive at $450, and the super-strong pole design may be overkill for many summer backpackers.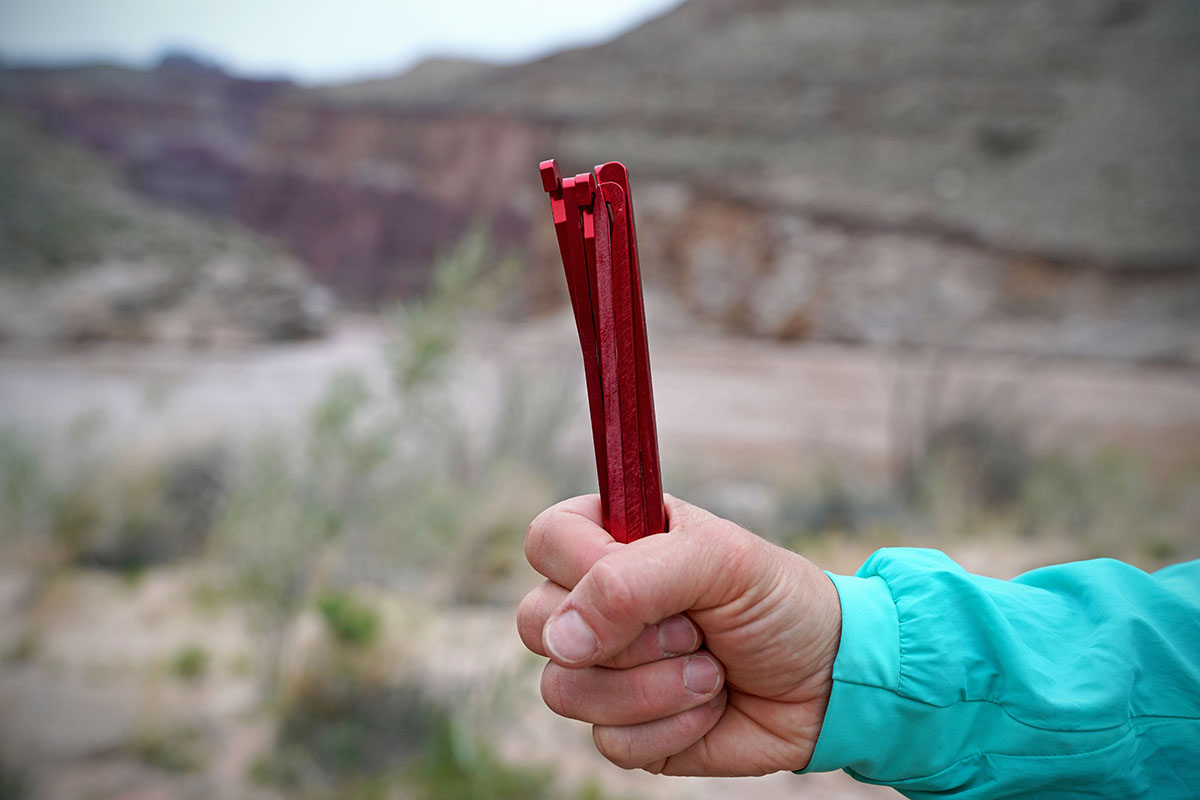 Comparison Table
| Tent | Price | Weight | Floor | Area | Height | Door(s) | Capacities |
| --- | --- | --- | --- | --- | --- | --- | --- |
| MSR Hubba Hubba NX | $450 | 3 lbs. 14 oz. | 30D | 29 sq. ft. | 39 in. | 2 | 1P, 2P, 3P, 4P |
| Nemo Dagger 2P | $430 | 3 lbs. 14 oz. | 30D | 31.3 sq. ft. | 42 in. | 2 | 2P, 3P |
| Big Agnes Copper Spur HV UL2 | $450 | 3 lbs. 2 oz. | 15x20D | 29 sq. ft. | 40 in. | 2 | 1P, 2P, 3P, 4P |
| Nemo Dragonfly 2P | $400 | 3 lbs. 1 oz. | 20D | 29 sq. ft. | 41 in. | 2 | 1P, 2P |
| REI Co-op Half Dome SL 2+ | $279 | 4 lbs. 13.5 oz. | 40D | 35.8 sq. ft. | 42 in. | 2 | 2P, 3P |
| REI Co-op Quarter Dome SL 2 | $349 | 2 lbs. 14 oz. | Unavail. | 28.7 sq. ft. | 38 in. | 2 | 1P, 2P |

The Competition
As one of the first backpacking tents to bridge a lightweight design and good interior space, the Hubba Hubba has a strong contingent of loyalists. There are, however, a growing number of competitors, including Nemo's Dagger 2P. The Dagger offers similar durability with its 30-denier floor and identical weight while beating the MSR in price by $20. Further, the Nemo's interior is a little more spacious with 2 additional square feet of floor area and a similar pole design. Where the MSR gets the edge is its more weather-resistant design and superior ventilation system, which we've found does a better job moving air through the tent. In the end, we give the nod to the cheaper and slightly more spacious Nemo, but you really can't go wrong with either.
If you're looking to trim weight, two solid options are the Big Agnes Copper Spur HV UL2 and Nemo Dragonfly 2P. We consider these tents to be the next step in going ultralight, but the tradeoff is that they're slightly more compromised than the Hubba Hubba NX. Starting with the Copper Spur, you get the same amount of floor area (29 sq. ft.) and an inch of additional headroom in a 3-pound-2-ounce package (12 ounces lighter than the MSR). But these numbers don't tell the whole story: the Copper Spur is less durable with a thinner 15 x 20-denier floor, and the zippers and mesh need to be treated carefully to avoid tears. Both are excellent tents, and a final decision should come down to how you prioritize weight vs. long-term durability.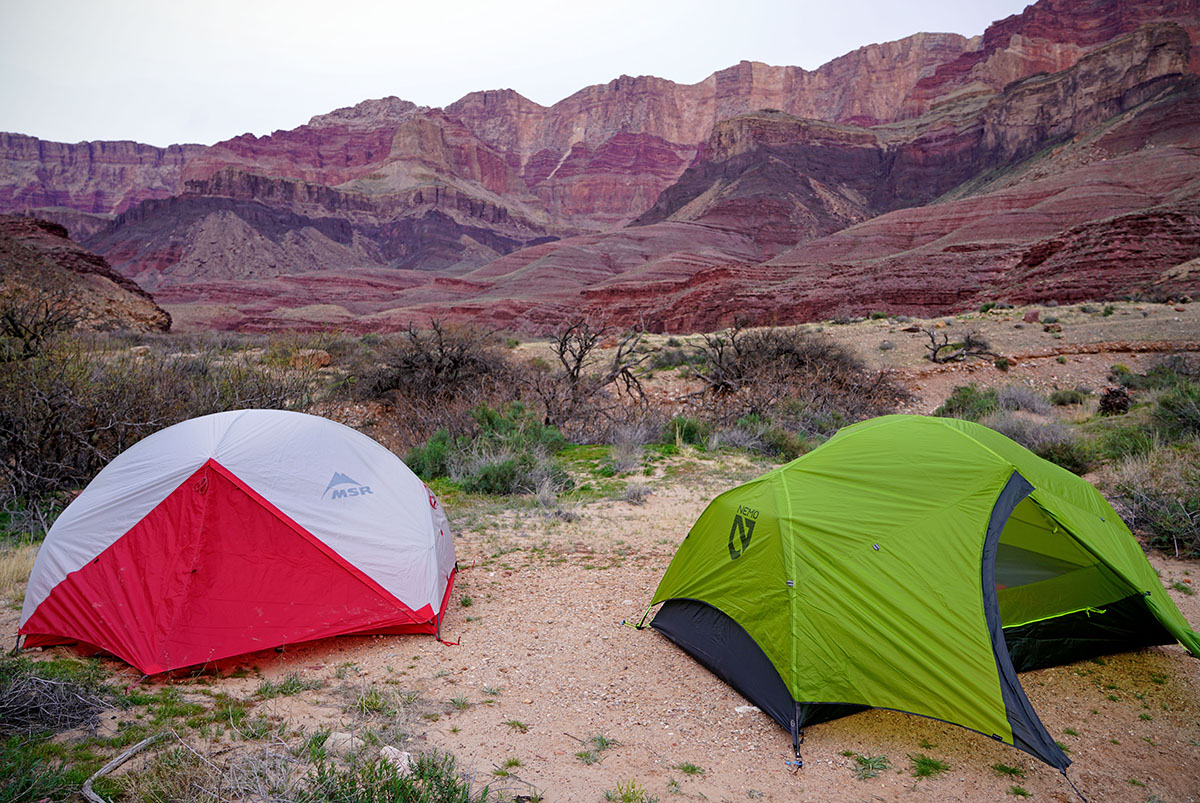 Next up is the Nemo Dragonfly. Like the Copper Spur, the Nemo offers the same floor area as the MSR at 29 square feet and boasts an additional 2 inches of headroom. That said, the interior is noticeably more cramped with a slanted wall that tapers at the feet. Further, the Dragonfly wasn't a strong performer in heavy winds and is less durable with a 20-denier floor. As such, the Dagger loses some of the balance that makes the Hubba Hubba one of our favorite overall backpacking tents. But the weight savings of 13 ounces is fairly significant for those looking to go ultralight.
For most backpackers, price is the biggest obstacle in getting their hands on the Hubba Hubba NX. If that's the case, consider an option like REI Co-op's $279 Half Dome SL 2+. With a recent update, the Half Dome is lighter than ever before, checking in 4 pounds 13.5 ounces. This makes it around a pound heavier than the Hubba Hubba, but you also get a boost in durability with a 40-denier floor, ample mesh for ventilation, two doors and vestibules, and a fully freestanding build that's convenient and easy to set up. Further, it's more spacious than the MSR with 35.8 square feet of floor space and a 42-inch peak height. All told, the REI is a great value for what you get, but if you're willing to make the investment, we think the Hubba Hubba is the whole package in terms of weight, livability, and toughness.
A final tent to consider is another REI Co-op design: the Quarter Dome SL 2. The price jumps to $349 in this case, but the Quarter Dome is impressively light at 2 pounds 14 ounces (a full pound less than the MSR) without too many major concessions. You still get a two-door-and-vestibule layout, fairly generous interior, and vertical sidewalls that help maximize interior space. However, the Quarter Dome is only semi-freestanding, which makes the set-up process more involved, and the tapered shape makes it harder for two backpackers to sit up and move around comfortably. All in all, it's a highly competitive design for the price, but we think the weight and cost penalties are worth the added livability you get with the Hubba Hubba.
If you're thinking about buying gear that we've reviewed on Switchback Travel, you can help support us in the process. Just click on any of the seller links above, and if you make a purchase, we receive a small percentage of the transaction. The cost of the product is the same to you but this helps us continue to test and write about outdoor gear. Thanks and we appreciate your support!
Depending on the seller, most products ship free in the United States on orders of $50 or more. International shipping availability and rates vary by seller. The pricing information on this page is updated hourly but we are not responsible for inaccuracies.
Learn More About Outdoor Gear