Oakley Airbrake XL Goggles
Price: $270
Frame size: Large
Number of lenses included: 2
What we like: Well-made, crisp optics, and great field of vision.
What we don't: Lens-change system and anti-fogging fall a little short of class leaders.
See the Oakley Airbrake XL
Oakley has long been a favorite in the ski goggle industry, with functional and stylish designs that go head-to-head with leading manufacturers like Smith and Giro. Their Airbrake XL—packing a large spherical lens and low-profile frame—was our goggle of choice for a full ski season in the Pacific Northwest, where it faced everything from bluebird days to cloudy and snowy afternoons. Throughout testing, we loved the wide field of view and quality Prizm lenses, but its steep $270 price is far from a bargain. Below we break down the Oakley Airbrake XL's field of vision, clarity and optical quality, ventilation and fog resistance, durability, fit and comfort, and more. To see how it stacks up to the competition, see our article on the best ski goggles.
 
Performance
Field of Vision
When you slip on the Oakley Airbrake XL goggles, it's clear that maximizing field of vision was a priority. The goggle's large spherical lens provides expansive views in all directions and not once gave us a feeling of tunnel vision. In particular, its peripheral visibility is among the best we've experienced (falling just a little short of Anon's M4), which is a great attribute for both resort and backcountry use. Stacked up to the competition, the views are even more unobstructed than Smith's popular I/O line (including the new I/O Mag) as well as Oakley's popular Canopy. And importantly, the Airbrake doesn't resort to having a massive fit—it works well with both medium and large-size faces (more on this in "Fit and Comfort" below).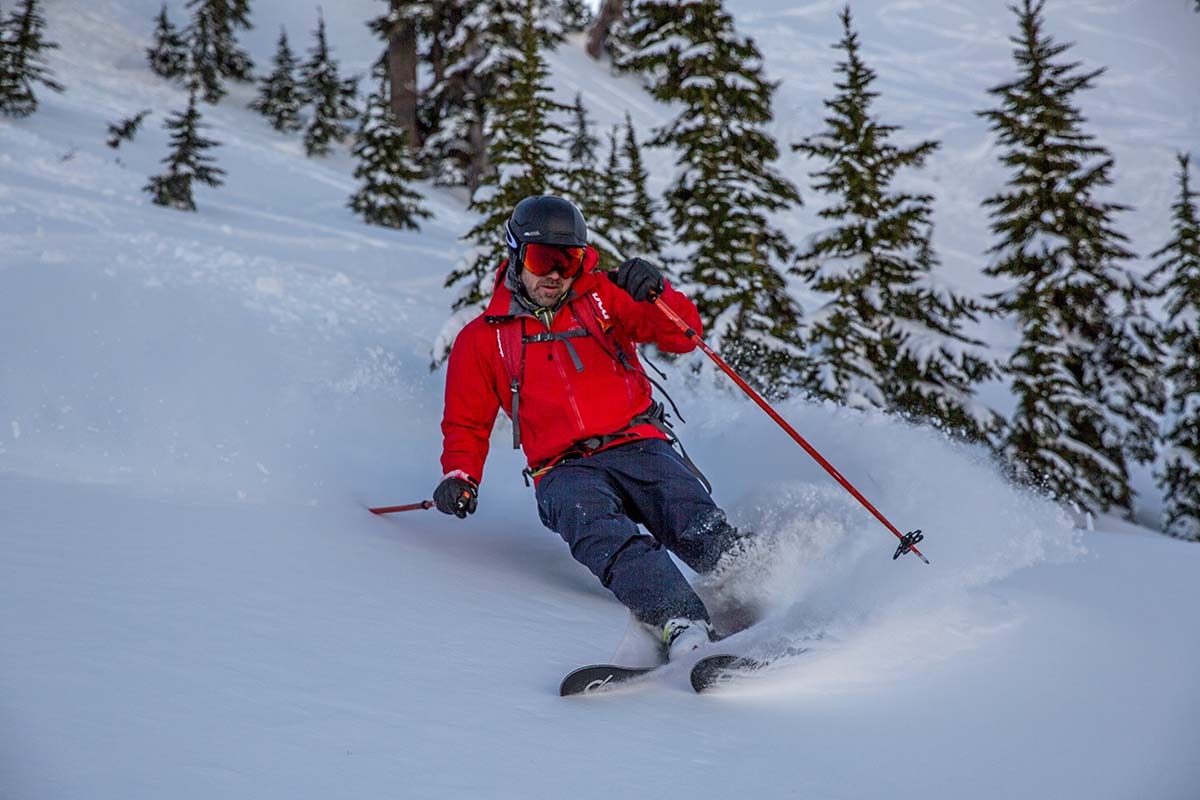 Clarity and Optical Quality
As one of the flagship pieces in Oakley's line-up, our $270 Airbrake XL came with two of their premium Prizm lenses. Like Smith's ChromaPop and Giro's Vivid designs, the aim is to boost contrast and make small details stand out, which is especially helpful at speed on the slopes. We tested their Torch and Sapphire Iridium lenses in everything from bright sun to dark, cloudy conditions, and each time they provided clean and crisp visibility. That said, the Torch model's higher visible light transmission (VLT) of 17% compared with the Sapphire's 13% lets in a little more light, which makes it a better all-rounder for the kind of socked-in days that we often get in the Pacific Northwest. The Sapphire Iridium is still a solid performer as long as it isn't too dark, but its mirrored design really excels in sunshine. 
Our one knock on the Prizm lens is that the rose base color that is utilized on both the Torch and Sapphire models makes everything appear overly pink and a little artificial. To be fair, this certainly plays a role in enhancing contrast and small bumps in the snow, but it does take a little getting used to. Overall, we give the slight edge to Smith's ChromaPop lens on the I/O Mag—which also has excellent contrast while enhancing natural colors in an HD-like manner—but there's still a lot to like with Oakley's distortion-free, high-quality optics.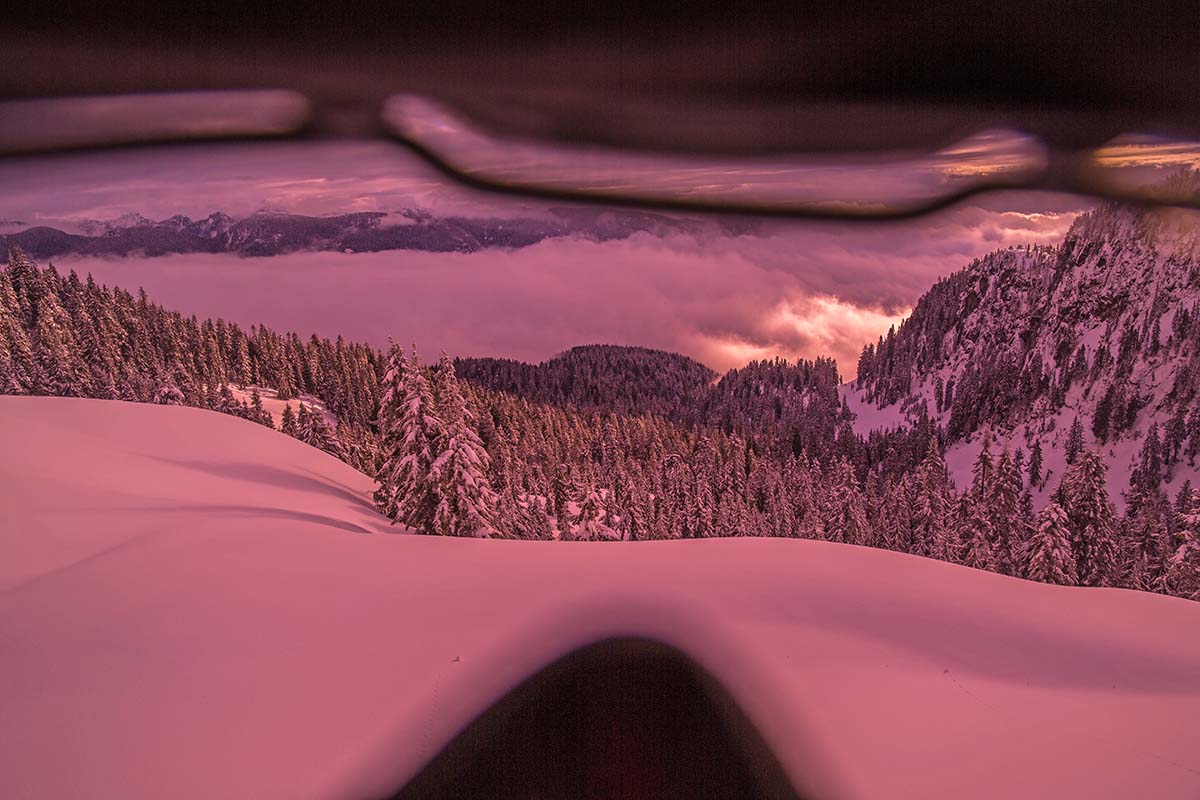 Lens-Change System 
Nearly every modern snow goggle has the ability to swap lenses, but the ease of this process is what distinguishes one from another. Oakley's Switchlock Technology is reasonably fast and easy to use: push the side of the goggle forward, flip up the lever underneath, and pop out the lens. The re-insertion process is similarly painless: line up the sides of the goggle with the lens and lower the Switchlock lever back into place. All in all, the process took us about 30 seconds once we mastered lining up the two pieces. And we appreciate that it can be done without touching the lens, which means minimal fingerprints.
Although the Airbrake XL's lens-changing system is intuitive, we found it to be almost impossible with gloves on. For this reason, we find that magnetic lens swapping systems—like those found on the Anon M4 MFI and Smith I/O Mag—are much easier to use. Further, the Airbrake XL's Prizm lenses popped out a few times when they weren't completely secured to the small tab on each side or lined up perfectly underneath the Switchlock lever (a problem we've also had with Dragon's Swiftlock system). Although they didn't fall out of the frame, they were noticeably loose and required careful attention to realign—another reason you'll probably have to swap lenses bare-handed.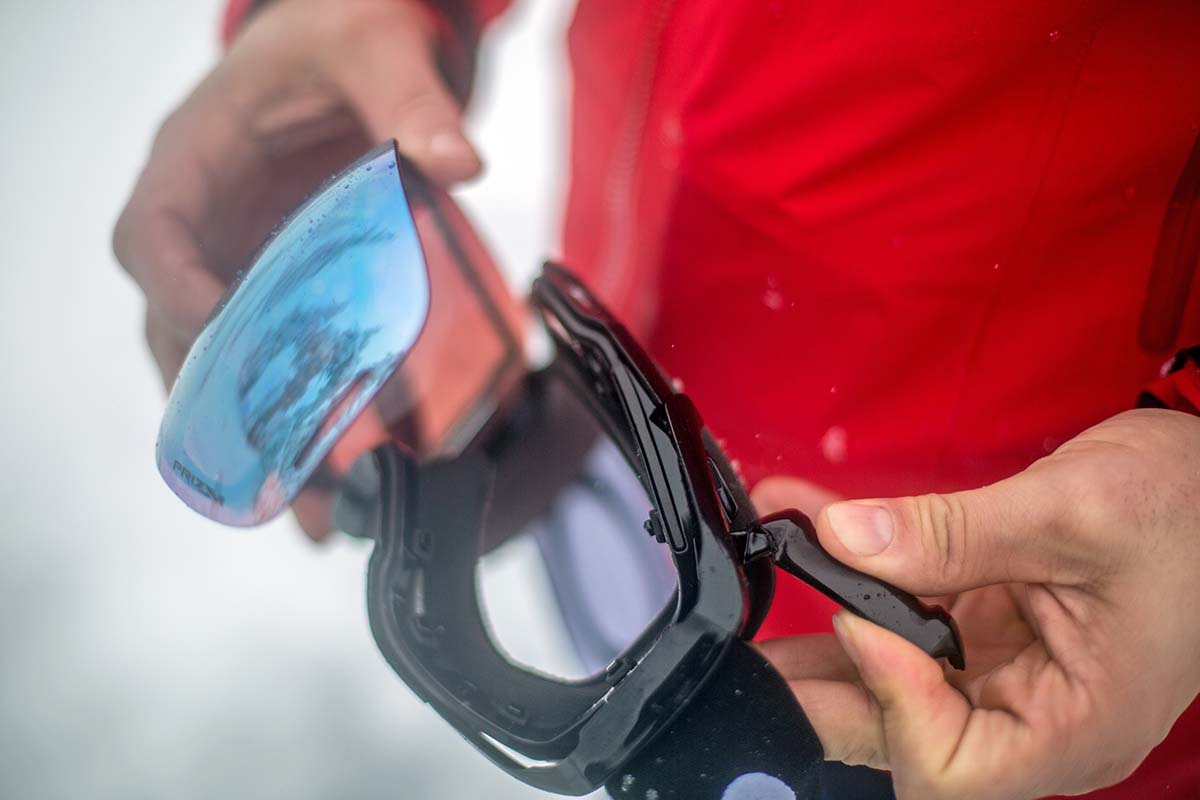 Ventilation and Fog Resistance
Oakley's anti-fog coating and dual-paned lenses do a pretty solid job of limiting condensation in most conditions. As opposed to cheaper single lenses, double lenses are much less prone to fogging up since they allow more air to flow between the two layers. However, we found that the Airbrake XL can get a bit steamy during higher-output activities—such as bootpacking steep terrain, side-stepping uphill, or skinning—in below-freezing temperatures. It's important to note that our ski mates experienced foggy lenses in these instances, too. Overall, we found the Airbrake XL was a good ventilator and allowed adequate airflow in the majority of situations, although it falls short of standout competitors like the Anon M4 and Smith I/O Mag.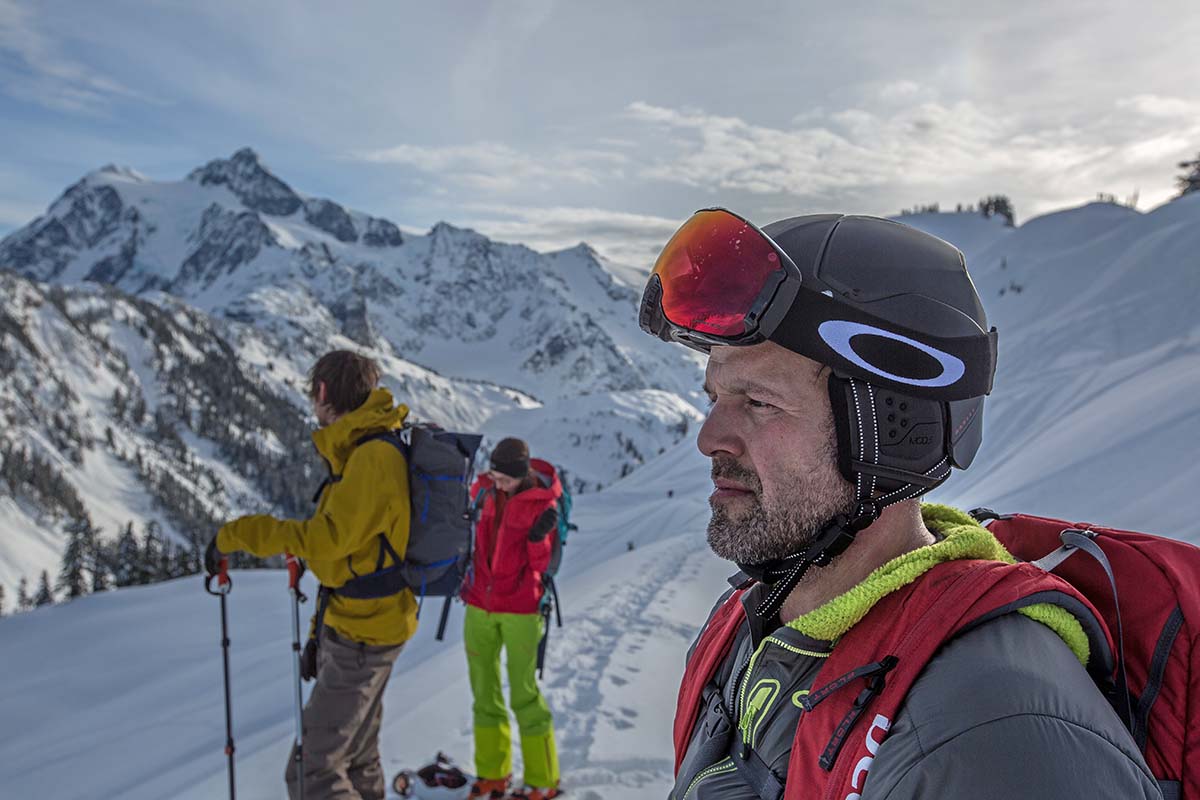 Build Quality and Durability
Oakley is known for creating quality, durable eyewear, and the Airbrake XL is no exception. After a season of testing, it has shown no signs of wear other than minor scuffing on the lenses—which is to be expected as they are swapped out and battered by snow frequently. Frame-wise, the XL is noticeably flexible, but this hasn't resulted in any issues with the goggle holding its shape. And the no-frills strap and adjustment system show no sign of fraying or stretching.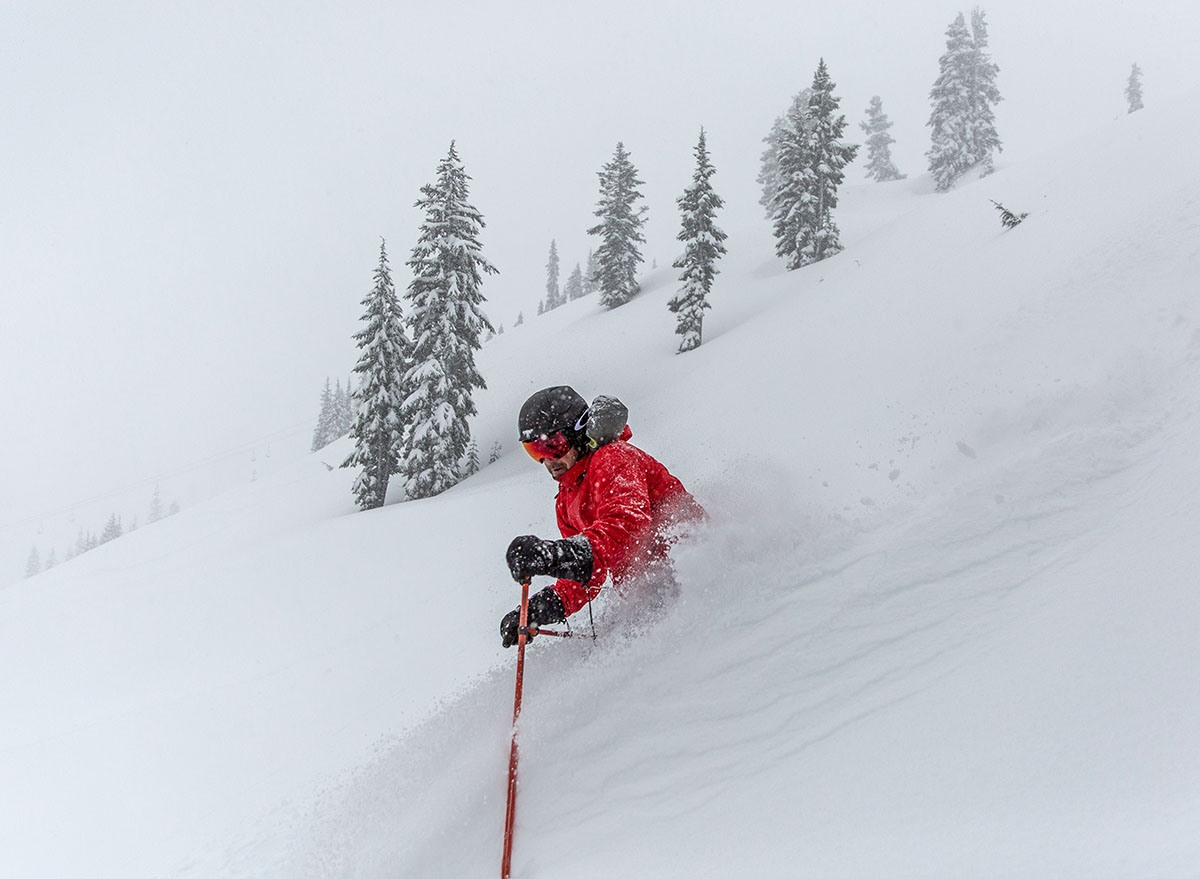 Fit and Comfort
The Airbrake XL is a true standout in the comfort department. Thanks to its three-layer foam construction, we didn't notice any pressure points on the bridge of our noses or cheeks (although that foam is prone to holding moisture). A soft, plush layer sits against the face, and the flexible frame allows the goggle to conform to you nicely. In addition, the Airbrake XL's strap is simple and adjusts easily to fit over a wide variety of ski helmets—we used our Oakley Mod 5 on most outings—or even just a winter hat. Further, it includes silicone strips to provide added grip on a helmet. Size-wise, the Airbrake XL is ideal for those with larger features, although it can adjust to fit a fairly wide variety of face and head sizes. That said, we hesitate to recommend it to those with small faces.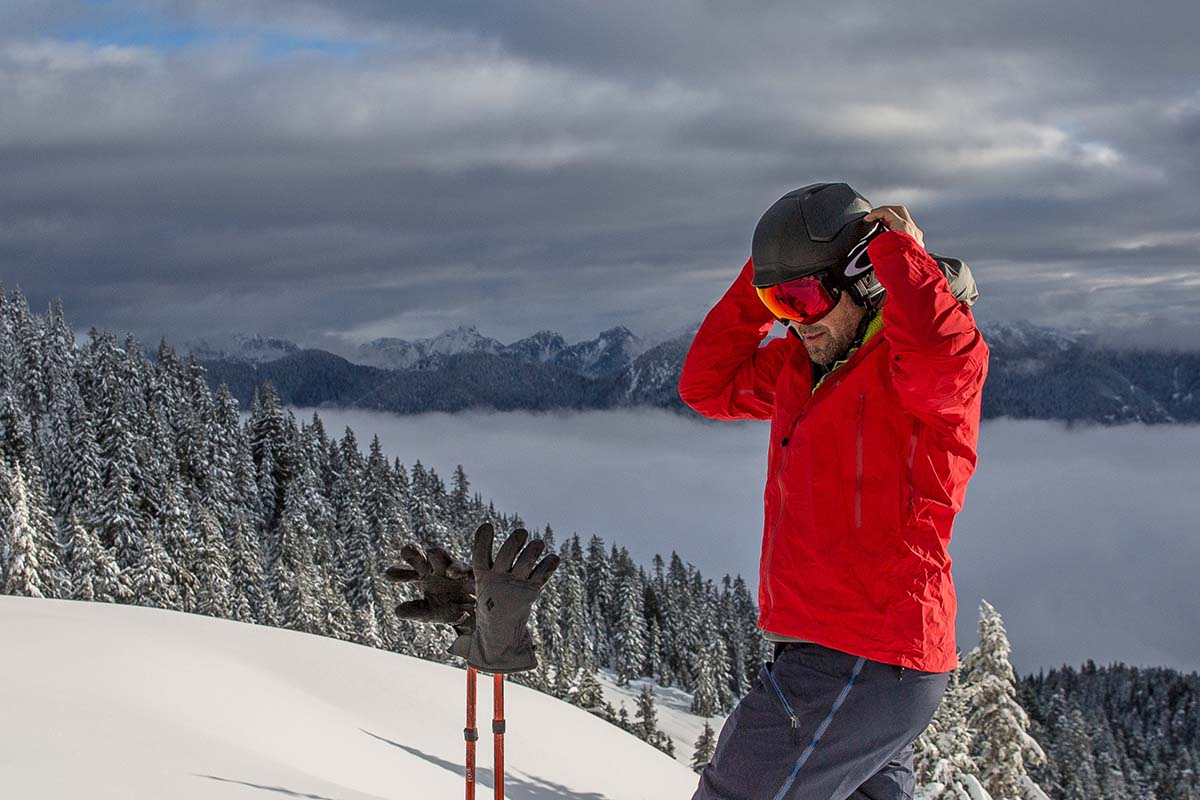 What We Like
The Airbrake XL has an impressively wide field of view with great peripheral vision.
Minimal distortion and very good contrast from both the Torch and Sapphire Iridium Prizm lenses.
The goggle gets high marks for comfort with a cozy, triple-layer foam construction and flexible frame.
A high-quality second lens is included.

What We Don't
The lens is difficult to swap with gloves on, and it must be aligned very carefully and precisely within the frame. 
Condensation can form under heavy exertion.
The Airbrake XL is relatively pricey compared to similar large-frame goggles with interchangeable lenses.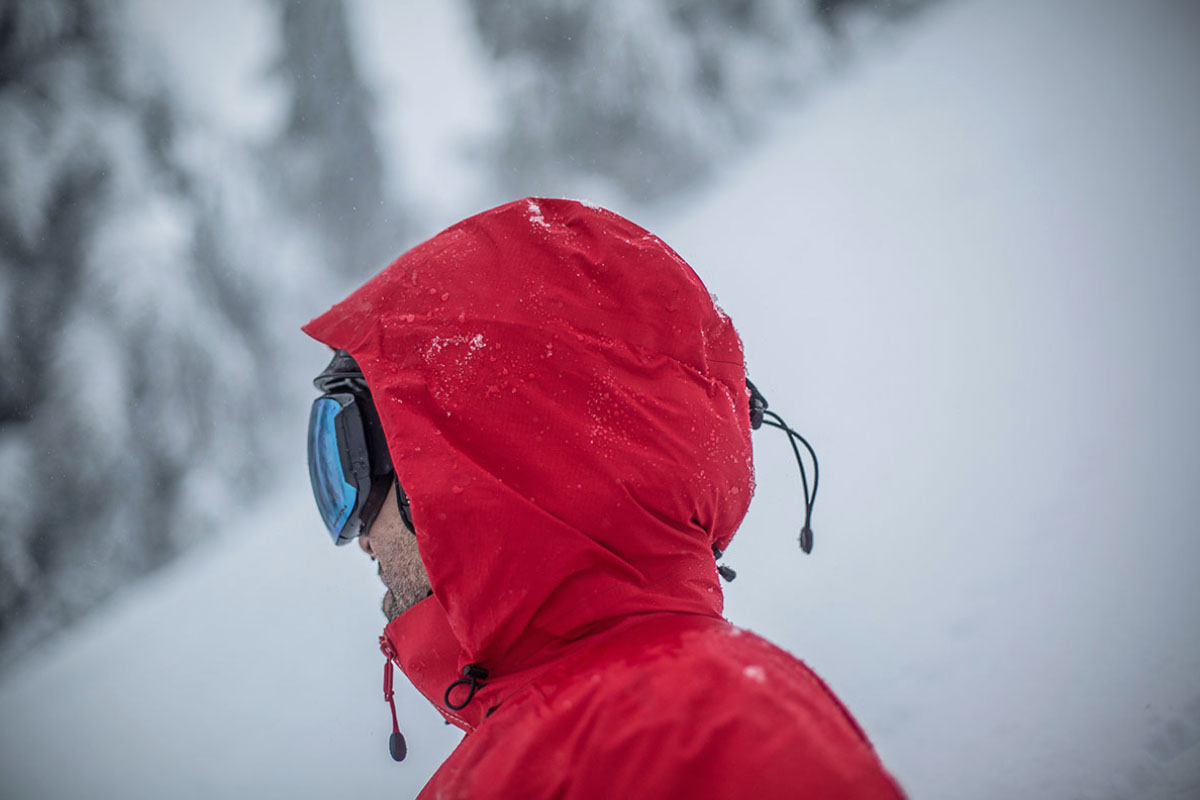 Comparison Table
*Editor's Note: OTG stands for "over the glasses" goggles, which fit over a pair of prescription glasses.

The Competition
With the larger ski goggle market, one of the Airbrake XL's strongest competitors is the popular Anon M4 Toric MFI, which offers our favorite lens-swapping system and a detachable facemask. Unlike the Switchlock lever that requires popping parts in and out, the M4's lens can be removed by giving a twist to the frame and pulling the lens away from the face—you don't even have to take the goggles off. We also found that the M4 Toric MFI has a little better peripheral vision and its ventilation system wasn't as prone to fogging up. Price-wise, the Oakely comes in about $30 cheaper (depending on lens choice), but with the Anon's included facemask, it's a pretty close call in terms of all-around value. In the end, the Anon M4 wins out as the better high-end choice.
Smith pioneered interchangeable lenses, and their I/O Mag features an easy-to-use system. The goggle releases the lens with a push of a lever on either side of the frame, and magnets dotting the inside make it easy to pop the new lens back into place (for more, see our in-depth I/O Mag review). Putting the two models head-to-head, the Airbrake XL fits a large face better (there is a new I/O Mag XL, however, that is comparable), has a moderately wider field of view, and its Prizm lenses are among the best on the market. However, at up to $40 cheaper (depending on the lens) and with better ventilation and more natural coloring from its ChromaPop technology, we give the nod to the Smith I/O Mag.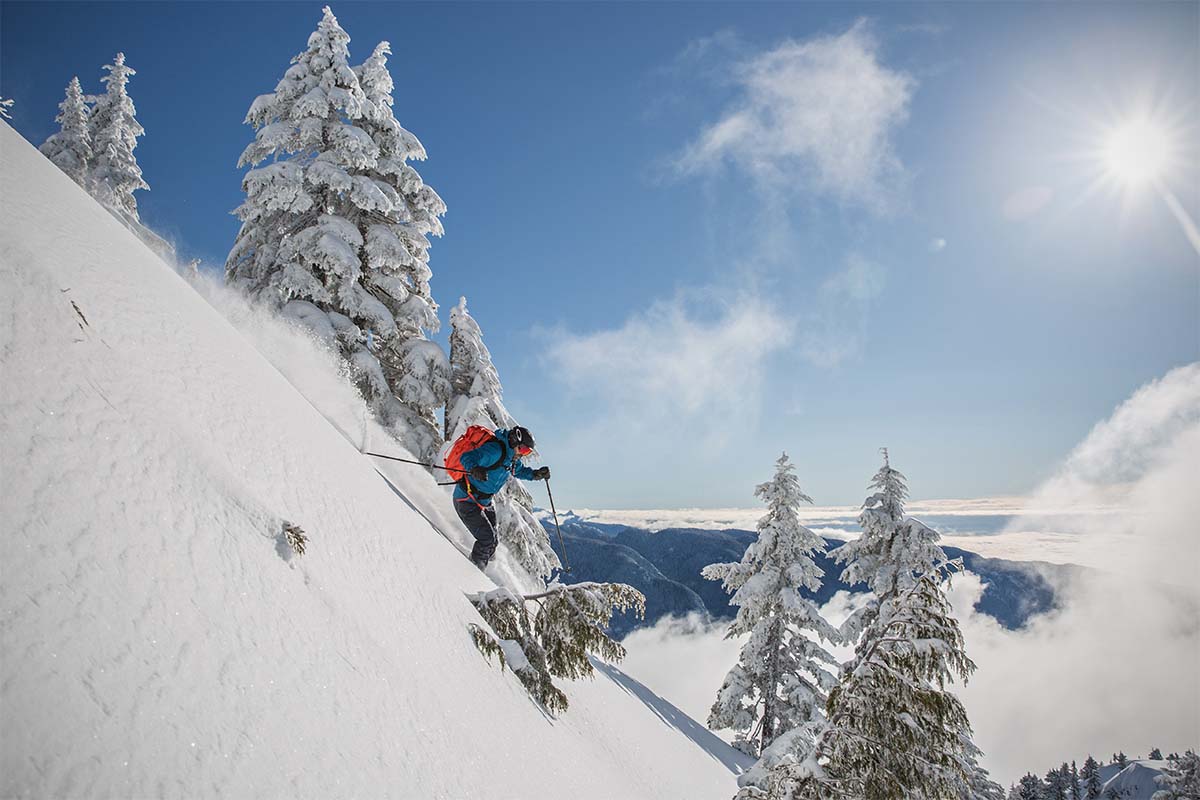 From an optical perspective, Oakley's own Flight Deck is a true standout. Even compared to the Airbrake XL, the Flight Deck has an incredibly large field of view and expansive peripheral vision. In addition, it features a similar selection of Prizm lenses and its rimless design has a clean look. But the Flight Deck only comes with one lens (additional Prizm lenses start at $75), so it's not much of a value if you tack on another tint. Further, we've found its very large fit doesn't work well with small to medium-size faces. But if you like the size and only need a single lens, the Flight Deck offers excellent performance at a $70 savings compared with the Airbrake XL.
A final alternative to have on your radar is another goggle made by Oakley: the Fall Line. New for 2019-2020, the Fall Line XL undercuts the Airbrake by a substantial $80 (this can vary based on lens choice) while also offering a large fit. Both styles have great field of vision and come with a full suite of available Prizm lenses. And as expected, the build quality is up to Oakley's typical standards. Where the Airbrake stands out is its easier to use lens-change system and included second lens (the Fall Line only comes with one). We also prefer the Airbrake's semi-framed look and spherical lenses to the frameless and cylindrical Fall Line, but that can mostly be chalked up to personal preference. The main deciding factor between the two is whether or not you value the second lens.
If you're thinking about buying gear that we've reviewed on Switchback Travel, you can help support us in the process. Just click on any of the seller links above, and if you make a purchase, we receive a small percentage of the transaction. The cost of the product is the same to you but this helps us continue to test and write about outdoor gear. Thanks and we appreciate your support!
Depending on the seller, most products ship free in the United States on orders of $50 or more. International shipping availability and rates vary by seller. The pricing information on this page is updated hourly but we are not responsible for inaccuracies.
Read More From Switchback Travel