Tecnica Plasma S GTX
Price: $180
Weight: 1 lb. 14.2 oz. (men's)
Waterproof: Yes (non-GTX available)
What we like: Heat moldable and some of the most comfortable hiking shoes we've worn to date. 
What we don't: Traction fell notably short and heat molding is only available at select locations.
See the Men's Tecnica Plasma S GTX  See the Women's Tecnica Plasma S GTX
Standout innovations in hiking footwear are few and far between, but Italy-based Tecnica is onto something with their new heat-moldable shoes. Released last spring, the Plasma lineup offers a customizable fit much like you get with ski boots in around 10 to 15 minutes. After going through the process at our local REI store, we brought the Plasma S GTX hiking in Peru for the challenging, multi-day Ausangate Trek and found it to be one of the most comfortable pairs of hiking footwear we've worn to date. Below we break down the Plasma's comfort, weight, traction, durability, fit and sizing, and more. To see how it stacks up, see our article on the best hiking shoes.
 
Performance
Comfort
Put simply, Tecnica nailed the comfort part of the equation with the Plasma S GTX. The biggest news with this shoe is its heat-moldable build: similar to ski boots, you can have the shoes customized to best fit your foot. After bringing the Plasma to my local REI store to have this done (only six locations offer the service at the time of publication), I came away with an incredibly comfortable pair of hiking shoes. I took the Plasma to Peru for a wide range of hikes, which including full-day excursions in the Machu Picchu area, along with the multi-day Ausangate Trek that topped out at over 17,000 feet. I also continued testing the shoe extensively afterward in my home state of Colorado. Over all kinds of rocky terrain, mountain passes, and countless miles, the Plasma was extraordinarily comfortable. In fact, I never experienced foot pain or blisters of any kind. It's worth noting that you can also order the Plasma online and forego the heat molding—it's a nice touch and will help with the break-in process, but the shoes are comfortable enough regardless.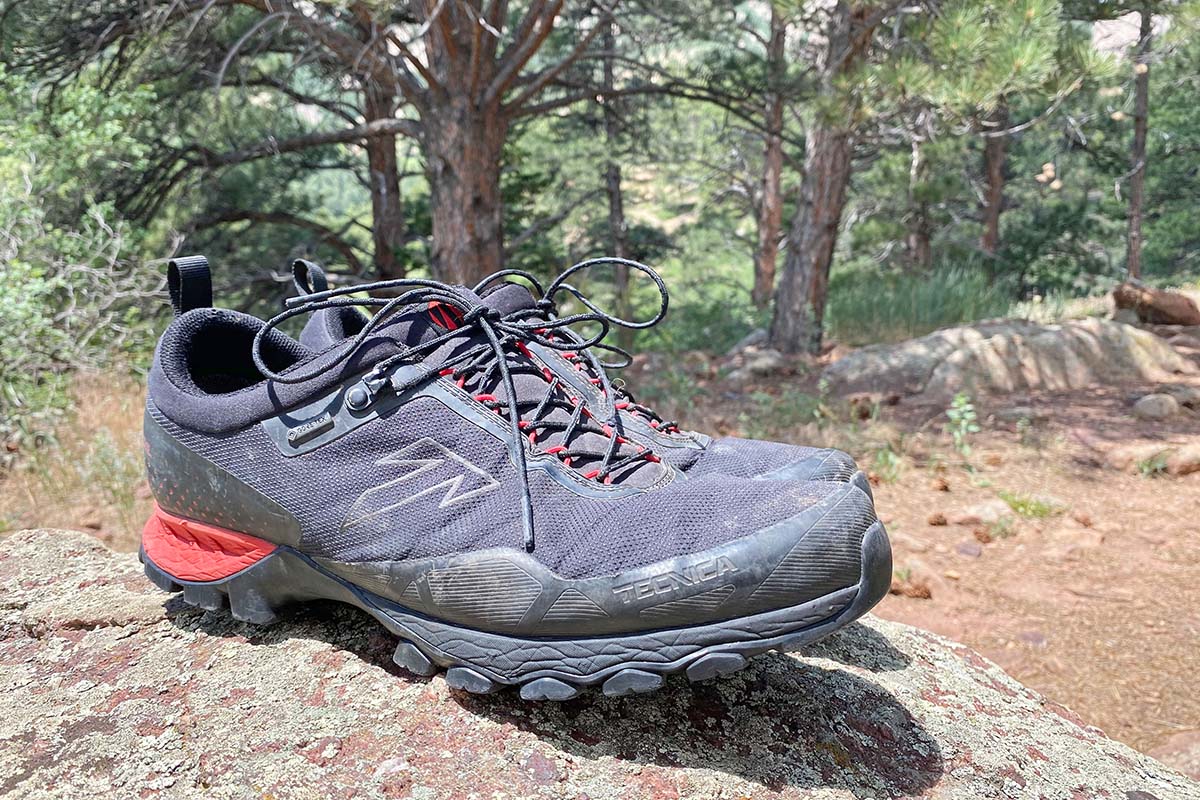 Weight
The Tecnica Plasma S GTX clocks in at 1 pound 14.2 ounces per pair, which is decidedly on the heavy end of the hiking shoe spectrum. Competitors like the Salomon X Ultra 3 GTX (1 lb. 10.8 oz.), Adidas Terrex Swift R2 GTX (1 lb. 8.6 oz.), and La Sportiva TX4 (1 lb. 10 oz.) all come in notably lighter. Another approach shoe, the Salewa Mountain Trainer 2 GTX, is heavier at 2 pounds 2.6 ounces, but that model is considerably more mountain-ready than the Tecnica with a burly build and added protection. All in all, the Plasma didn't feel heavy on my feet and the high level of comfort certainly makes it wearable for extended periods, but you can shave quite a few ounces by opting for one of the aforementioned designs.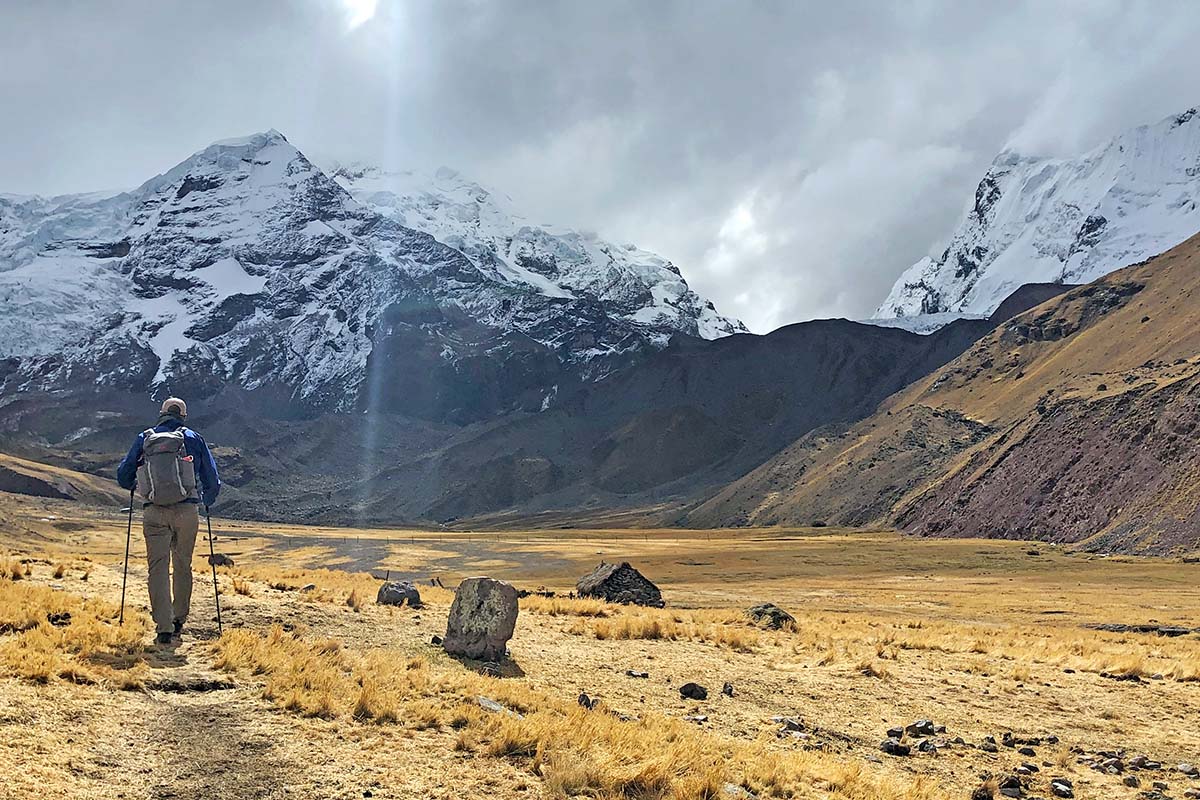 Traction
Traction is far and away the Plasma's greatest weakness. Despite a tread pattern reminiscent of approach shoes with circular lugs, the design gets fairly shallow toward the center of the shoe, creating a lot of relatively flat and open space in that area of the sole. I did some glacier travel in Peru and was the only one in the group slipping. My experience was similar back home in Colorado as I continued to wear them for wet shoulder-season hikes: the Plasma is noticeably less grippy than my other hiking shoes and boots. And it doesn't help that the lugs have worn down more quickly than expected. While the rest of the shoe is fully intact and in great shape, the lugs have flattened significantly, and particularly around the ball of the foot. Hopefully Tecnica addresses this in the next iteration of the shoe as it's the only major weak point in the design.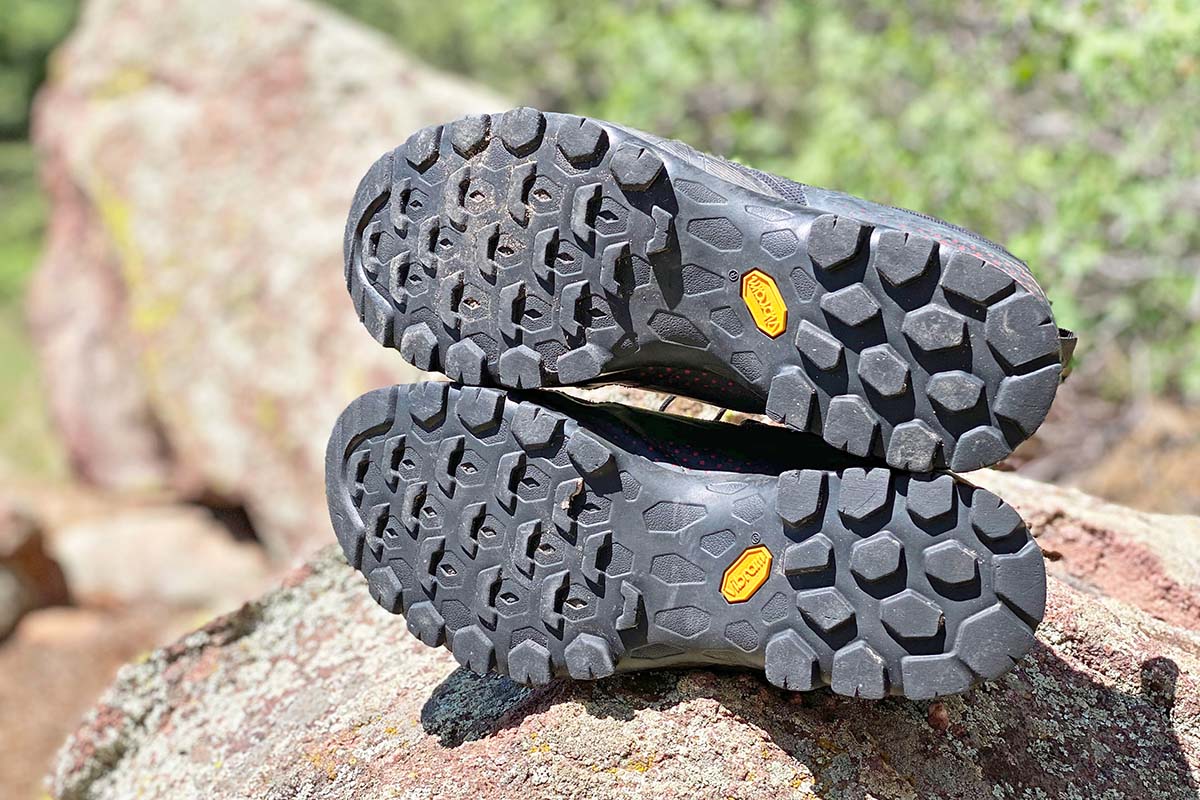 Stability and Support
Low-cut hiking shoes inherently offer less protection than their higher hiking boot counterparts, but the Tecnica Plasma S GTX provides ample support over most terrain. The cut is fairly low and dips down below the ankle, but the stiffness and snug fit and lacing system made the Plasma feel stable and supportive. In fact, I experienced very few ankle turns or slips, even over rocky ground. Admittedly, I didn't wear the shoes while backpacking—only with a daypack as we had alpacas carrying much of our overnight gear in Peru—but stability was never an issue. All in all, the Plasma is sufficient for day hiking over rough ground and even lightweight backpacking, but those who want additional support should look for a higher-cut hiking shoe or boot.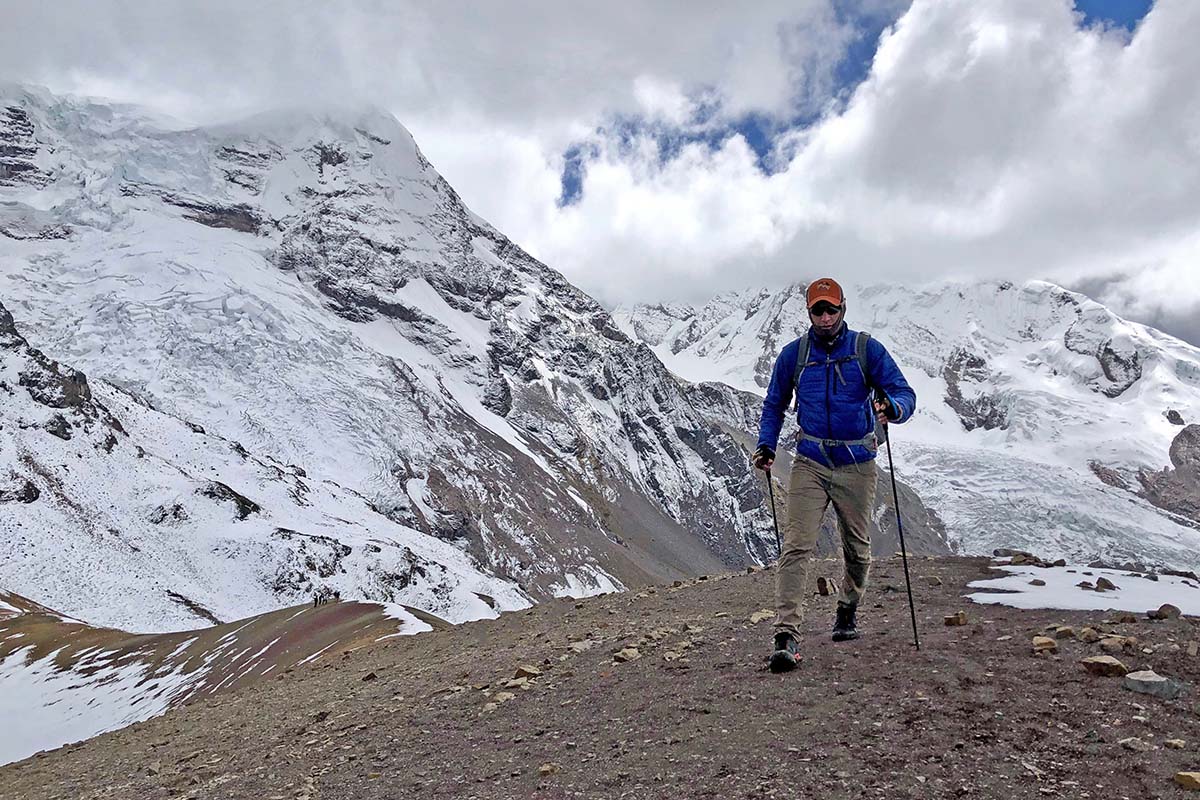 Protection
Despite the fairly low cut mentioned above, the Plasma S GTX is highly protective. To start, you get a robust toecap with rubber that extends all the way to the side of the foot and almost to the heel. The heel itself is hard, durable, and protected by another swatch of rubber that almost reaches the top of the shoe. Additionally, the thermoplastic laminate upper is robust and sturdy—clearly designed to take a licking. Added up, the Plasma has an approach shoe-like feel that's most at home when hiking off trail or scrambling. Again, hikers who prefer high levels of ankle support will be better off with a full-on hiking boot, but the Plasma is surprisingly burly.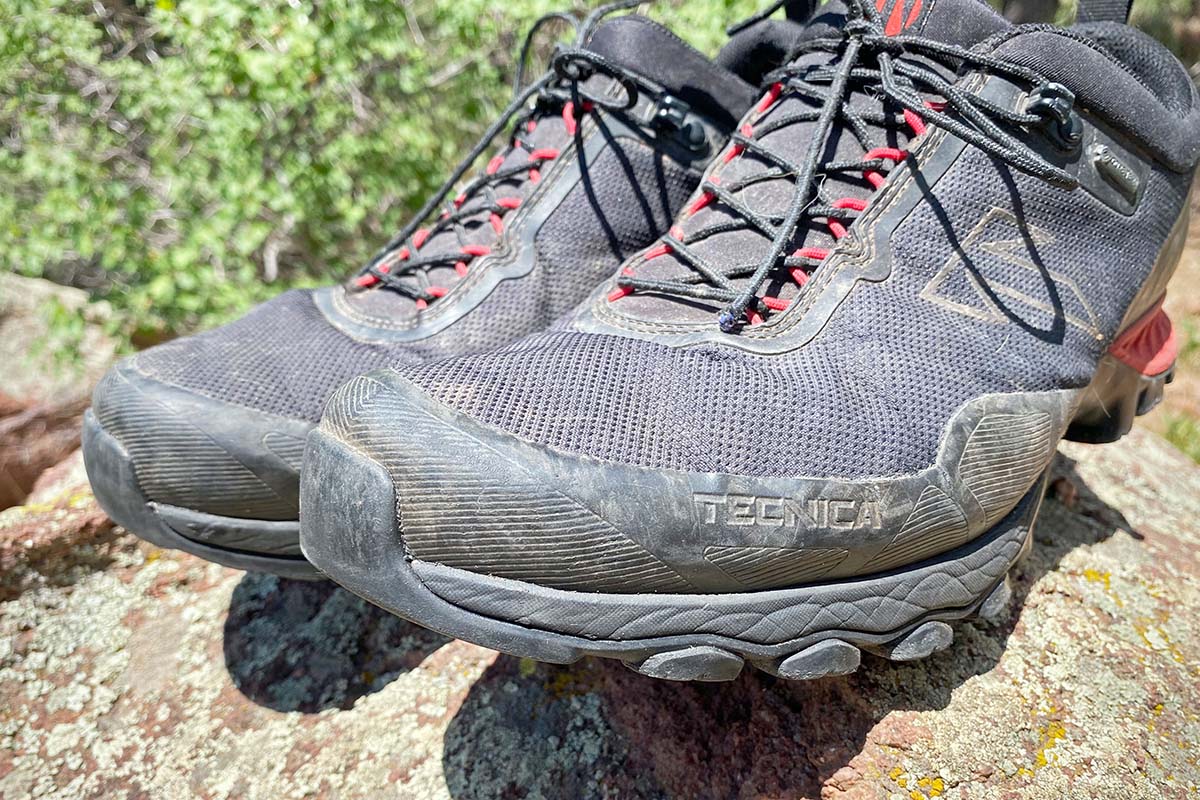 Waterproofing and Breathability
For the Plasma S GTX, Tecnica went with a Gore-Tex Extended Comfort membrane. In general, we think that Gore-Tex offers the best combination of waterproofing and breathability out there—it's very rare that in-house tech comes close to matching its capabilities. The Extended Comfort design used here is a single-wall layer intended to maximize breathability in moderate to warm climates. In practice, water wasn't able to enter the shoe, and it was breathable enough that my feet never grew overly hot. I was hiking mostly in alpine conditions in the Peruvian Andes where extreme heat wasn't an issue, but all signs are positive that the Plasma S GTX is both a good breather and fully waterproof.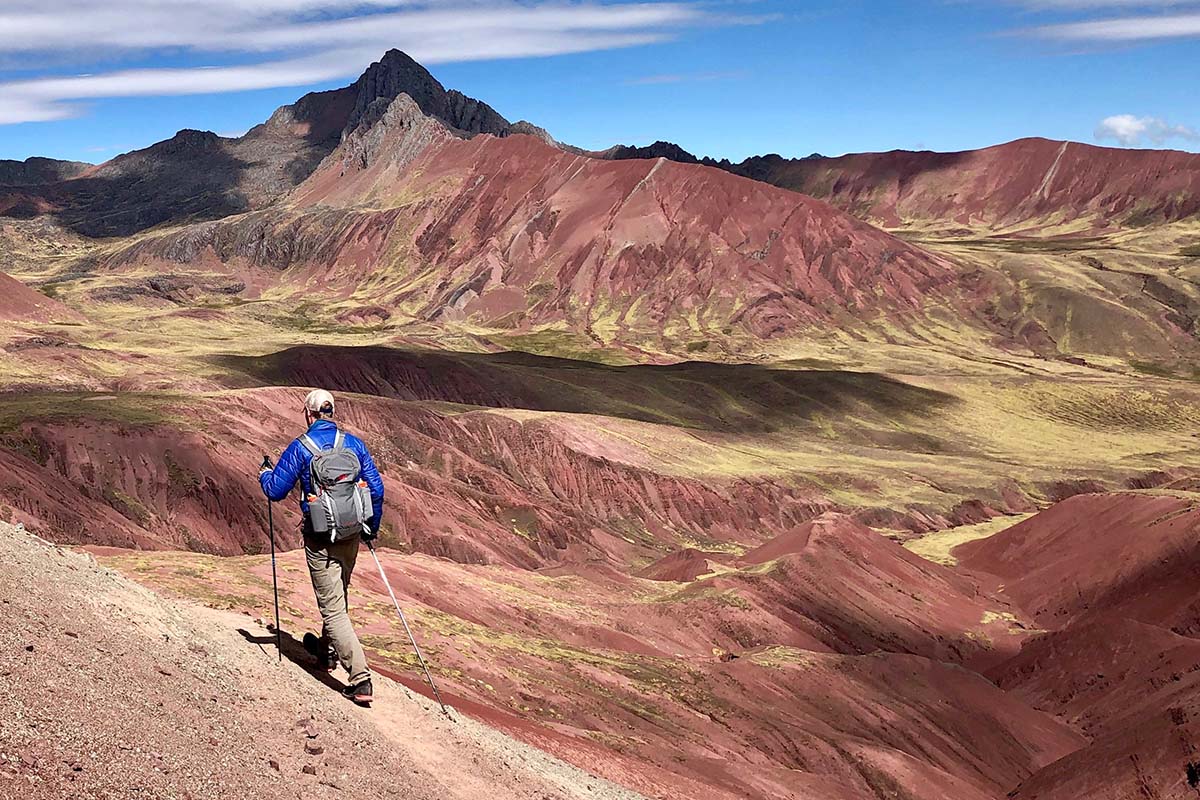 Durability
My pair of Tecnica Plasma S GTXs has faced its fair share of use and abuse and come out relatively unscathed. The shoes show very little in the way of delamination, which is one the most common durability issues that we come across. The toe rubber and patches are in great shape aside from small scuffs from rocks, and the upper is holding up well despite tough wear and off-trail hiking. I'm not a huge fan of the thin, wiry laces (one of them has broken off at the end), but my main concern is the lugs. These have worn down so much under the center of the soles that traction has diminished while the rest of the shoe has remained intact.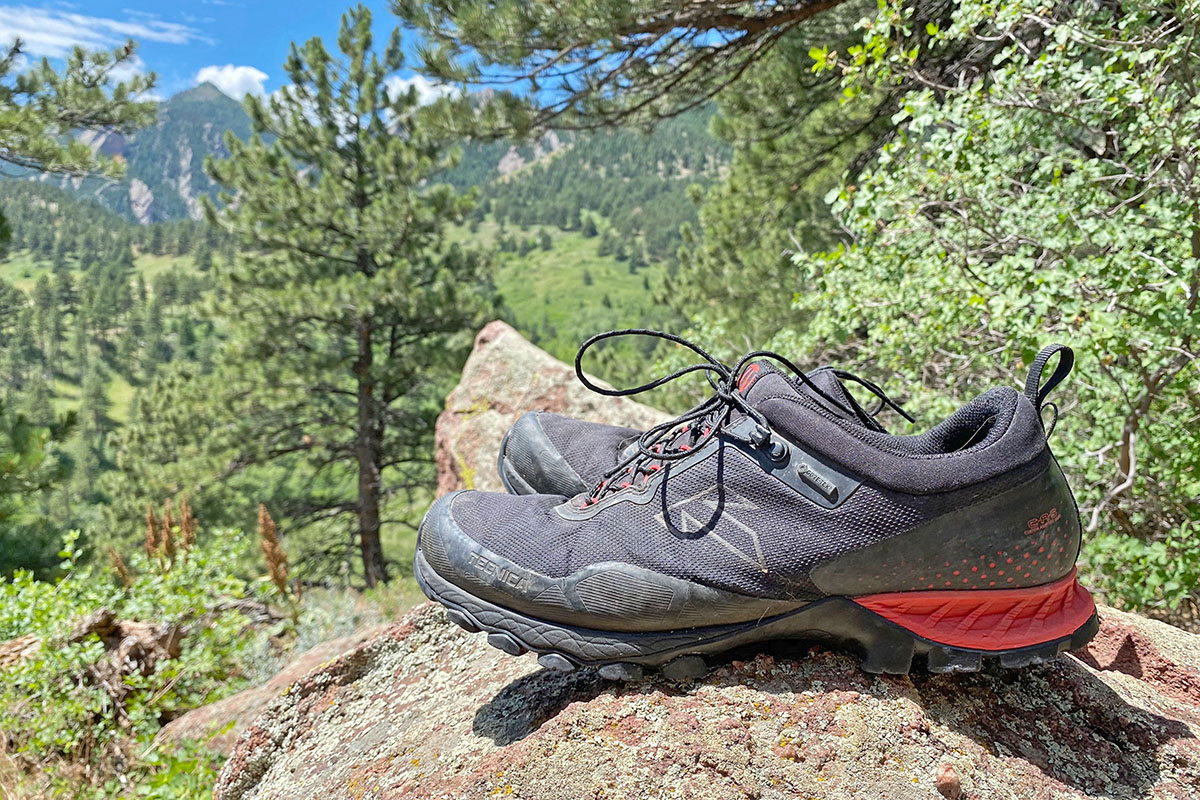 Fit and Sizing
The Tecnica Plasma S GTX fits true to size, with my normal size 12 offering a spot-on fit both length- and widthwise. My feet are average if not slightly wide and the Plasma fit great. However, it's worth noting that perhaps because of the heat-moldable thermoplastic laminate upper, the shoe almost feels a bit crunchy, and particularly when I bend my foot forward. The area between the toe rubber and laces even makes a sound when I flex far enough, which I've noticed when walking. This isn't a deal breaker by any means, but it was noticeable enough to mention here.
As far as the heat-molding process goes, we recommend taking advantage if you can. REI Co-op currently has six stores that offer it: Seattle, Denver, San Francisco, Tustin (CA), Bloomington (MN), and Washington D.C. Plus, there are also a host of other outdoor gear shops that provide the service (you can search on Tecnica's map here). The process itself took about 10 to 15 minutes: Tecnica's machine heats the inside and outside of the shoe to 180 degrees, you slip your feet into the shoes and then into a large bag that inflates around them, and a few minutes later, you have fully customized hiking shoes. Overall, the process didn't feel gimmicky, and despite some curious looks from customers at the Seattle REI, the result was a supremely comfortable pair of hiking footwear that required zero break-in. During more than a week of trekking in Peru shortly after, I had no complaints about fit.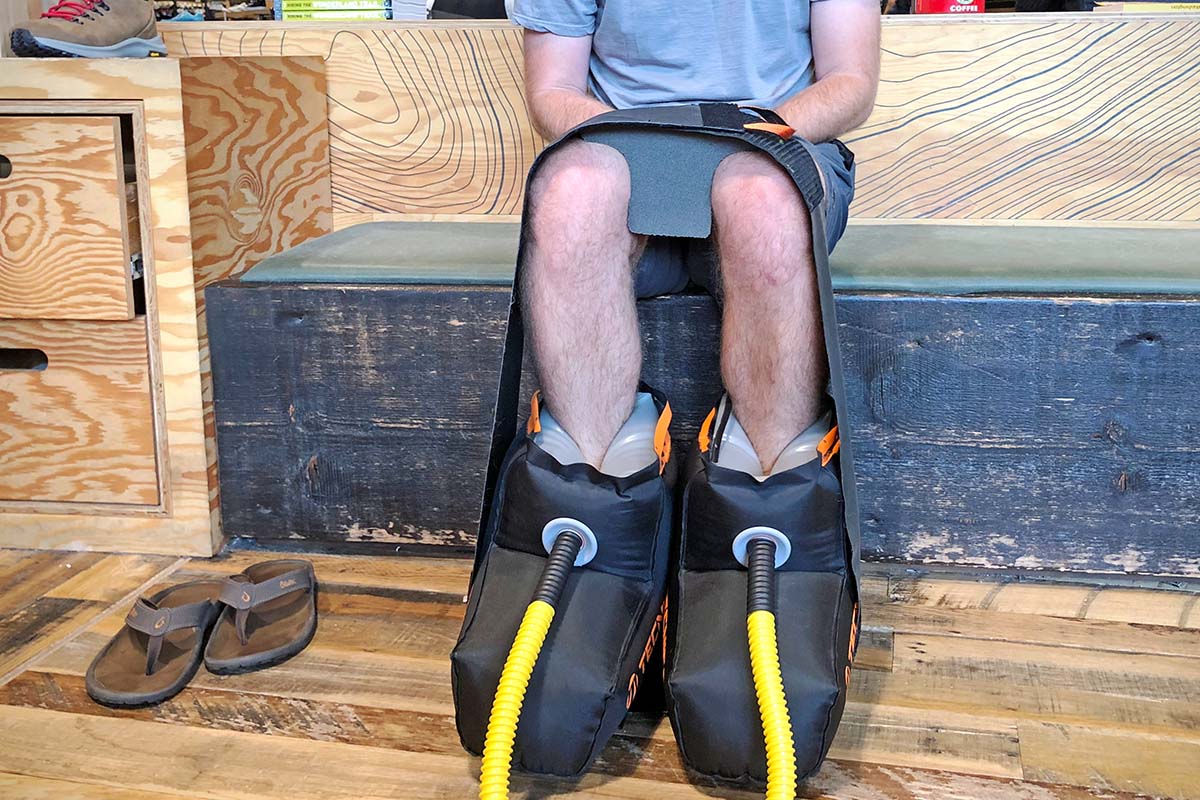 Other Versions of the Tecnica Plasma S
We tested the men's Gore-Tex version of the Plasma S, and Tecnica also makes the shoe in women's-specific and non-waterproof models. The women's Plasma S GTX weighs less than the men's at 1 pound 9.8 ounces per pair and is sold in a different colorway, but otherwise retains an identical feature set and overall construction. For those who hike in regularly warm and dry climates, Tecnica also sells both the men's and women's shoes in non-Gore-Tex versions for $150 (weight also goes down slightly with the men's version coming in at 1 lb. 13.3 oz.). Finally, for those who prefer a higher cut with more protection, Tecnica added a "mid" version of the Plasma for 2020 for both men and women ($200).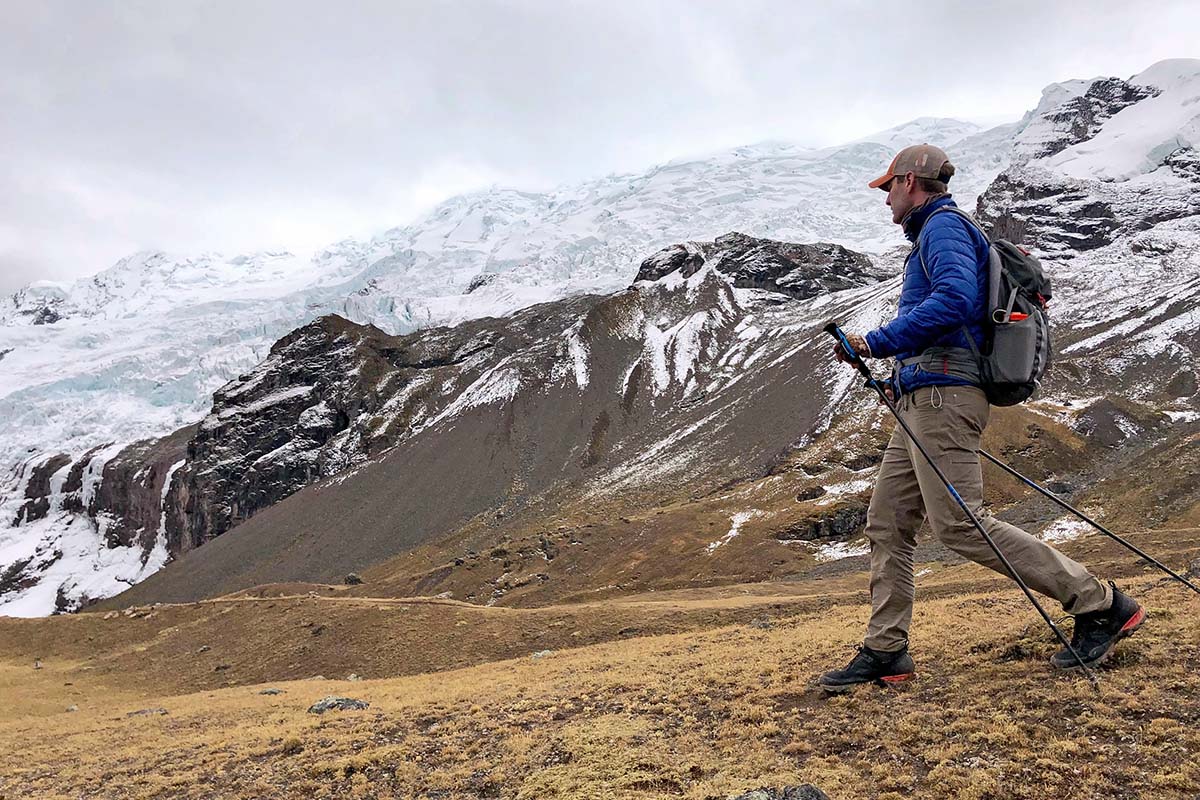 What We Like
One of the most comfortable pairs of hiking shoes we've ever worn.
Heat-molding process is quick, easy, and effective.
Despite the low cut around the ankle, we were able to tighten the shoes down snugly, resulting in impressive support and stability.
Tough construction with rubber around most of the foot and thermoplastic uppers. 
 
What We Don't
Traction was disappointing. In particular, the lugs under the ball of the toe box are relatively shallow and spread far apart, leading to slippage.
Heat molding is only available at select locations throughout the U.S.
Pricey for a hiking shoe at $180.
Thermoplastic upper is borderline crunchy (you can even hear it when flexing your foot far enough forward).
Laces are thin and wiry. They do tighten the shoe down effectively but can be a bit painful to grip with cold hands.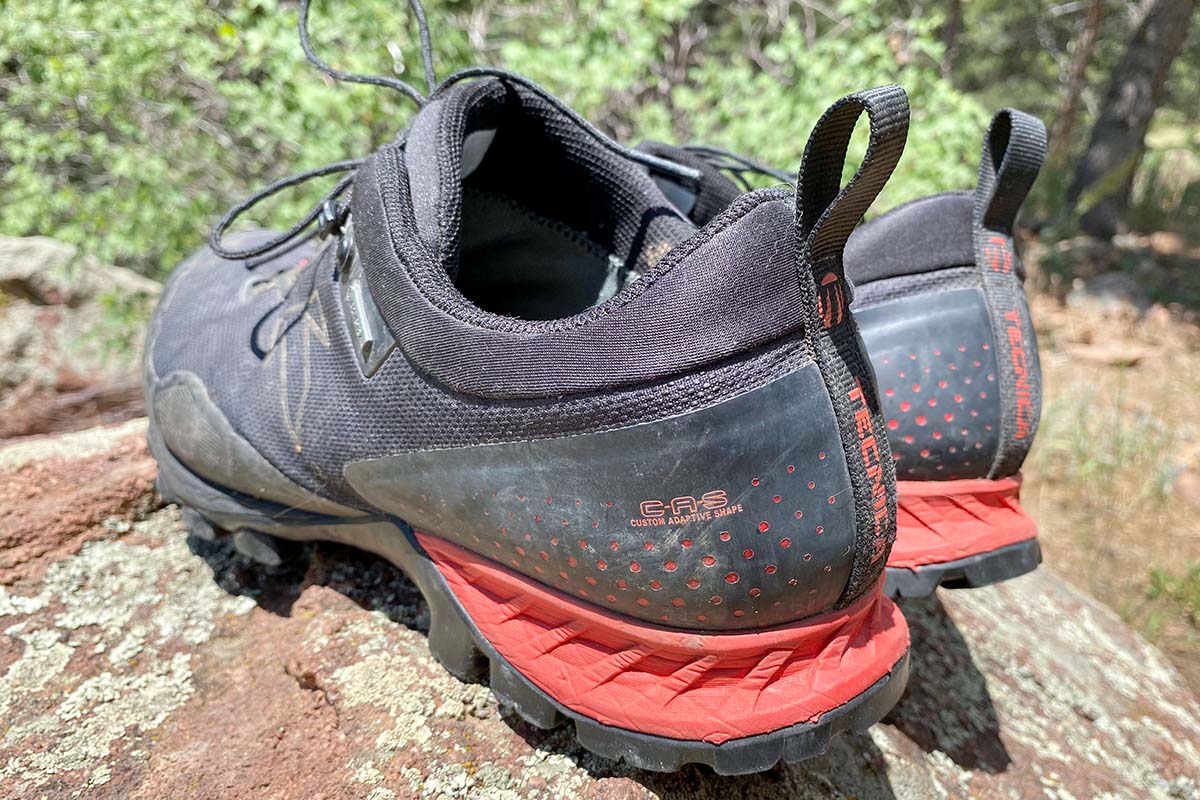 Comparison Table

The Competition
Tecnica's Plasma S GTX is unique among the competition for its heat-moldable upper and footbed. However, our top-rated hiking shoe this year is Salomon's X Ultra 3 GTX. Stacked up to the Plasma, the Salomon is lighter at 1 pound 10.8 ounces, cheaper at $150, and more versatile—we've worn the X Ultra for everything from day hikes to quick summits and even lightweight backpacking trips. The Salomon doesn't offer the same customizable fit, but we found it to be impressively comfortable out of the box. The X Ultra also gets the clear edge in traction, with a tread design that provides excellent grip over just about any terrain. The Plasma is a fun alternative and doesn't give up much in the way of performance, but the Salomon X Ultra 3 is the better all-rounder for less.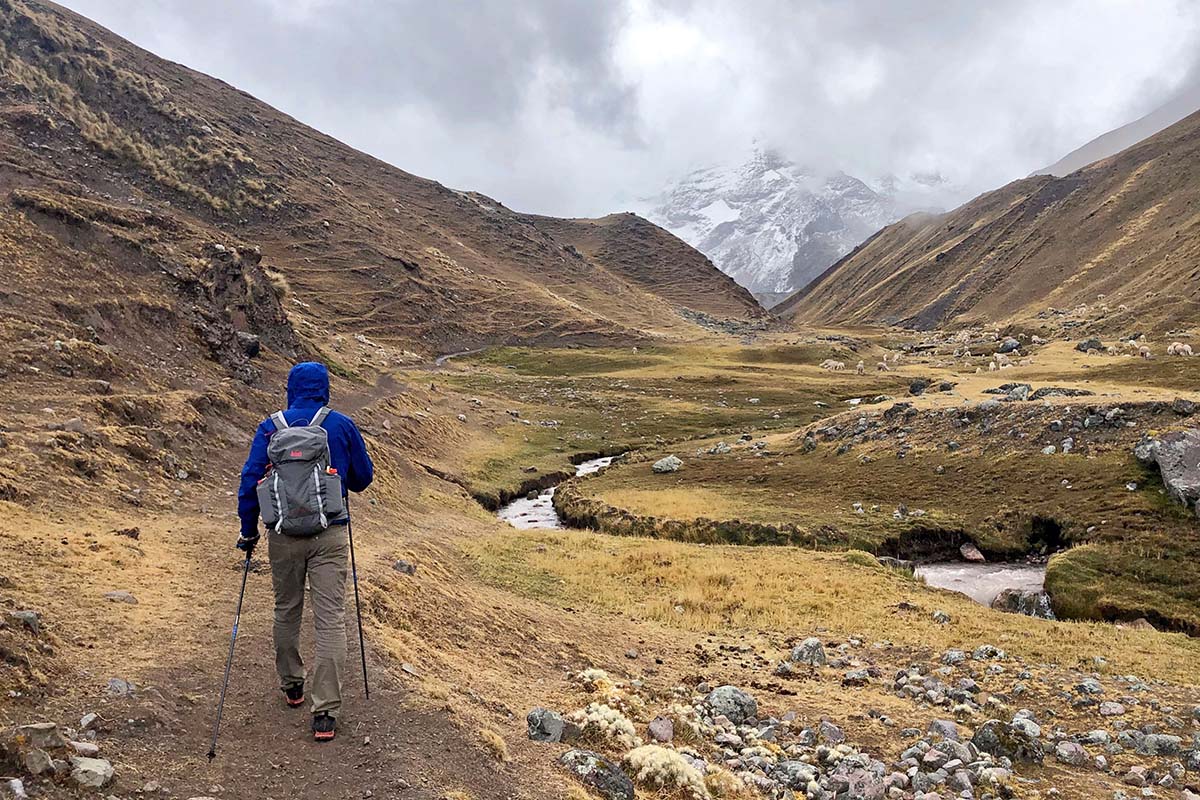 Another capable lightweight hiker to consider is the Adidas Terrex Swift R2 GTX. Interestingly, the Terrex Swift hikes very similarly to the Tecnica—both are decently stiff but cover ground surprisingly well. The Plasma is considerably more comfortable, which is a big upside, but the Adidas is $40 cheaper and wins out in weight by almost 6 ounces per pair at 1 pound 8.6 ounces total. In the end, both are quality shoes and a final decision will come down to how you prioritize comfort and price.
As we touched on above, the Tecnica Plasma S is very similar to an approach shoe in how protective it is, and our favorite option in this category is the La Sportiva TX4. Stacked up against the Plasma, the TX4 is similarly tough yet still comfortable for covering serious mileage (which isn't always the case with approach shoes). The Sportiva has a leather upper and isn't fully waterproof, but it undercuts the Tecnica in weight at 1 pound 10 ounces per pair. All things considered, both are great options for hiking and off-trail scrambling, although for tackling 4th or 5th-class terrain, we'd opt for the tackier Sportiva.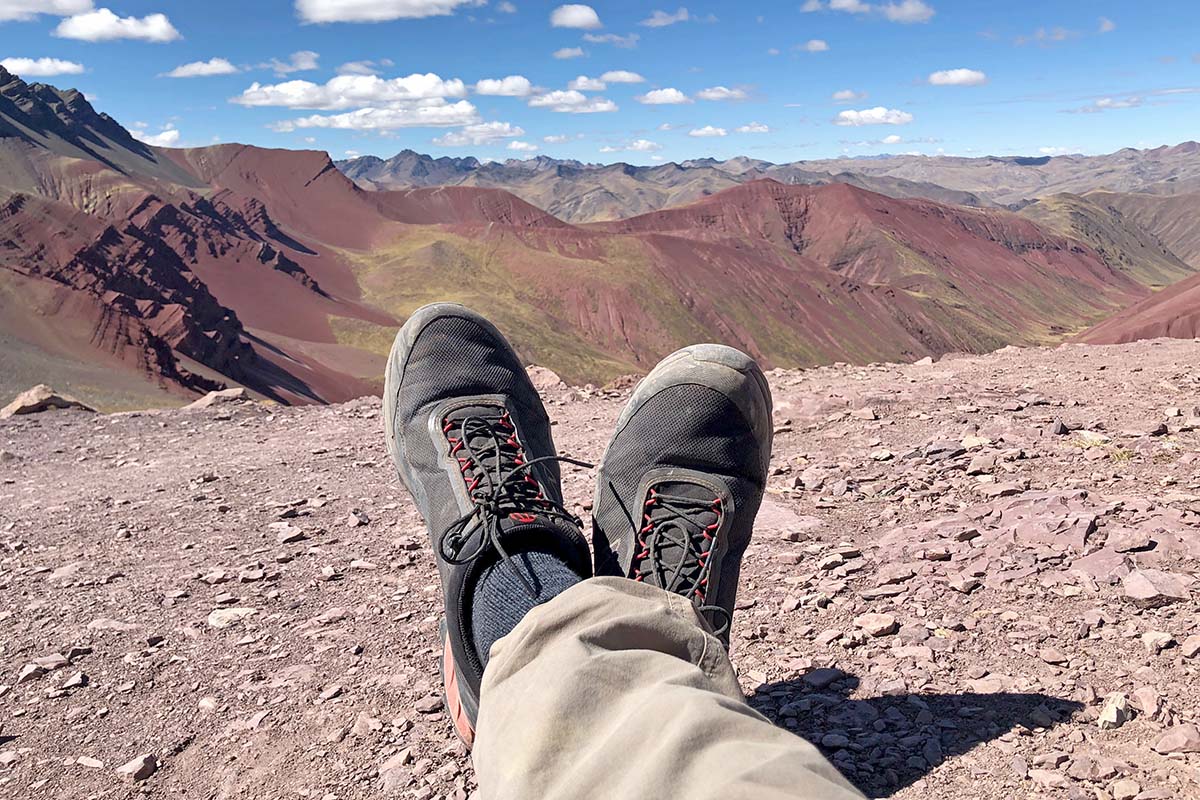 In the approach shoe category, Salewa's Mountain Trainer 2 GTX is another serious design to consider. It's heavier than the Plasma at 2 pounds 2.6 ounces and more expensive at $200, but the shoe is even more mountain-ready with a durable leather and rubber construction that offers a higher level of protection. In short, it's most at home on especially rough terrain like loose scree, dirt, and kicking steps in snow. For day hiking and light backpacking, we give the edge to the more comfortable Tecnica. For more technical endeavors, we recommend going with the Salewa.
Last but not least, it's worth mentioning Tecnica's Forge collection. Like the Plasma, the Forge S GTX is synthetic (a leather version is available) and heat-moldable but offers more protection with a higher cut that rides just above the ankle. This comes at a significant weight penalty (the Forge S weighs 2 lbs. 9.3 oz.), as well as a considerable bump in price at $270. But with similar technologies and a customizable fit, the Forge is a nice, more supportive alternative to the Plasma. These shoes are some of the first of the company's hiking line and there's still some work to be done, but we think Tecnica is off to a great start with both of these heat-moldable designs.
If you're thinking about buying gear that we've reviewed on Switchback Travel, you can help support us in the process. Just click on any of the seller links above, and if you make a purchase, we receive a small percentage of the transaction. The cost of the product is the same to you but this helps us continue to test and write about outdoor gear. Thanks and we appreciate your support!
Depending on the seller, most products ship free in the United States on orders of $50 or more. International shipping availability and rates vary by seller. The pricing information on this page is updated hourly but we are not responsible for inaccuracies.
Read More From Switchback Travel