La Sportiva is a climbing company first, but that expertise has transferred over nicely to the hiking footwear market. Among their growing line, the Nucleo High GTX is a standout and one of the more capable and well-rounded lightweight boots we've tested. It's undeniably pricey at nearly $200, but after testing it in Patagonia, we came away with few performance-related complaints. Below we break down our experiences with the Nucleo High GTX. To see how it stacks up to the competition, see our article on the best hiking boots.
Editor's note: We tested the first-generation Nucleo High, and La Sportiva recently released the Nucleo High II. Notable changes include a wider last, new OrthoLite insole, and slight tweaks to the Vibram outsole.
 
---
Table of Contents
---

Performance
Comfort
Despite running narrow, which is a common theme among La Sportiva footwear, the Nucleo High GTX is a very comfortable and modern-feeling boot. The materials are premium throughout, the leather upper is soft but still able to snug down tight via the lacing system with grommets running high up the boot, and the padded mesh that wraps around the ankle is both nicely cushioned and close-fitting. In use, the Nucleo required very little breaking in and immediately was comfortable on the trail. Over a variety of terrain in Patagonia, it felt lighter and less obtrusive than most other hiking boots we've tested while still providing ample cushioning.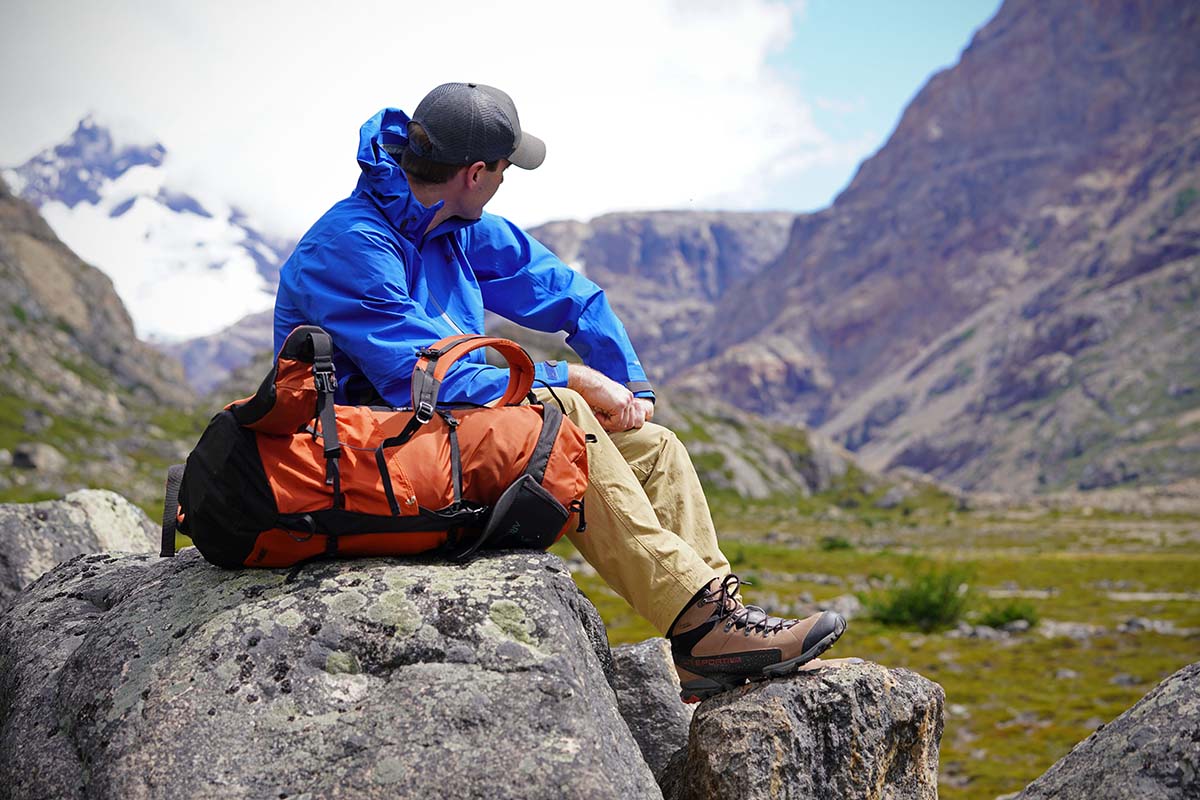 Weight
At 2 pounds 1.6 ounces per pair, the Nucleo High GTX is one of the lighter boots on the market, and especially when stacked up against other high-cut models. The ultra-popular Salomon X Ultra Mid 3 GTX weighs less at 1 pound 15.7 ounces, but that has more of a hiking shoe build along with a lower cut. Most comparable boots are heavier: the Asolo Falcon GV is 2 pounds 2.6 ounces and less supportive, and the Oboz Sawtooth II Mid clocks in at 2 pounds 6 ounces. The next step down in weight consists of trail running-inspired designs from brands like Hoka One One and Altra, but those shoes compromise big time in terms of stability and durability in order to shave weight. In the end, you'll be hard-pressed to find a lighter boot that offers similar levels of support and protection.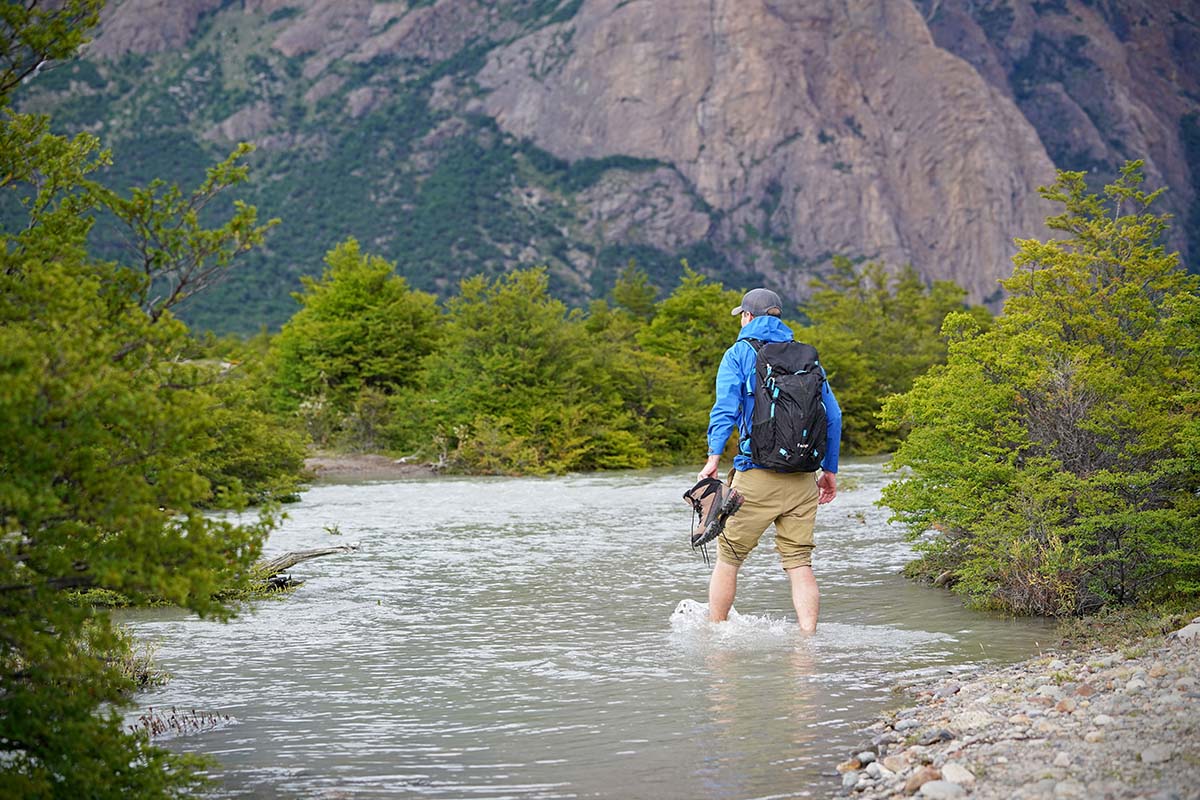 Traction
Given La Sportiva's climbing roots, it comes as little surprise that the Nucleo High GTX scores high marks in the traction department. You get a Vibram outsole with a fairly aggressive lug pattern, which we found to be grippy over a variety of terrain including established trails, scrambles, and even wet and muddy conditions. All told, for those who like to get off trail, the Nucleo is a very capable summer hiking and backpacking option. We consider it overkill for strictly on-trail use given the high cut, but it's a nice match for those who like to put their footwear to the test on tricky and technical ground (and for hikers who simply prefer the additional ankle support, of course).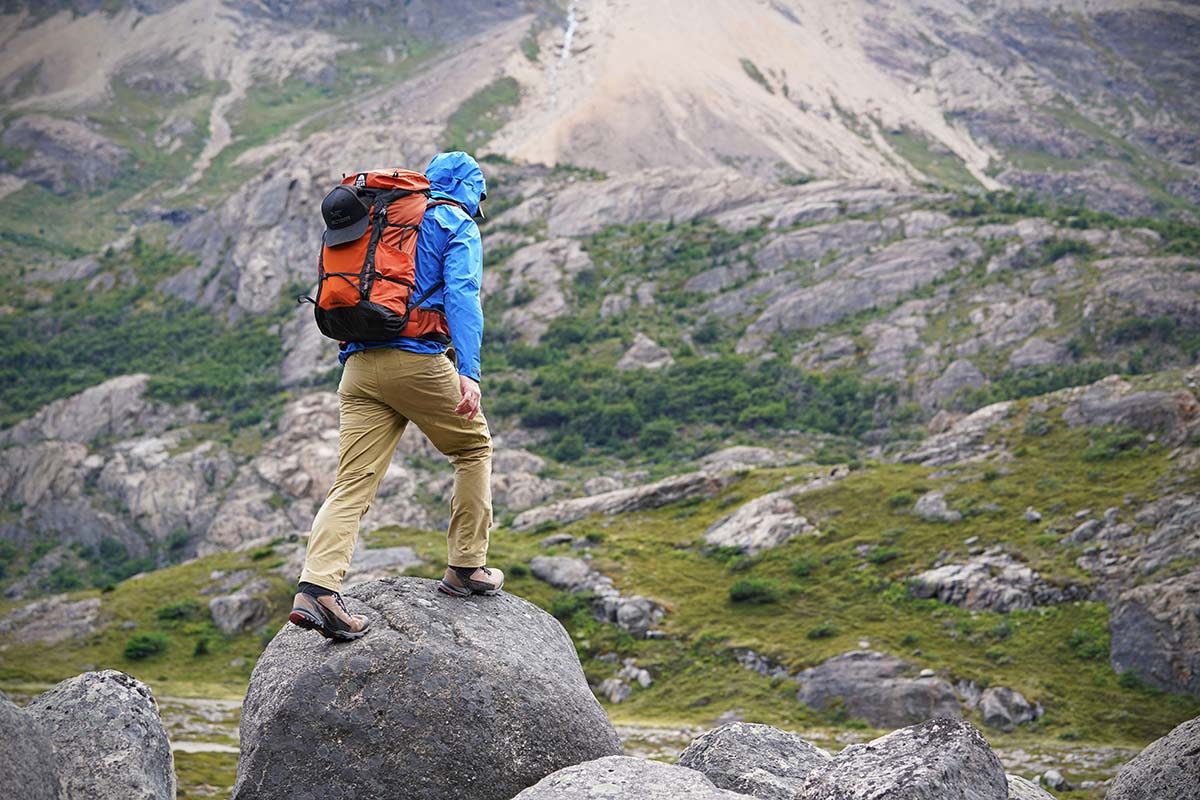 Stability and Support
The La Sportiva Nucleo High GTX offers impressive stability and support, particularly for such a lightweight design. First and foremost, the boot has a notably high cut, so you get more ankle coverage than with standard mid-height models. It's also quite easy to tighten the laces securely around the foot and ankle, and we experienced no ankle rolls or signs of weakness or instability while scrambling over rock. All in all, because of its low weight, the Nucleo doesn't feel cumbersome or unwieldy underfoot, yet it's noticeably more supportive than most hiking shoes we've tested and a standout in the lightweight boot category.

Protection
Protection is another strong suit of the La Sportiva Nucleo High GTX. Despite the low weight, these boots are impressively hardwearing. First, you get a serious rubber toe cap along with a stiff, reinforced heel. Further, the Nano-Cell technology—designed to increase breathability—means you get added rubber along the sides of the foot for extra buffering (the sides of the foot can be a weak point on leather boots). Finally, the upper portion of the boot around the ankle uses thick padding and foam, and there are even dedicated panels of thicker foam at each side. Added up, the Nucleo is a great match for off-trail use and light scrambling. It's not quite as capable as an approach shoe, but it's tougher and provides better coverage than most hiking boots.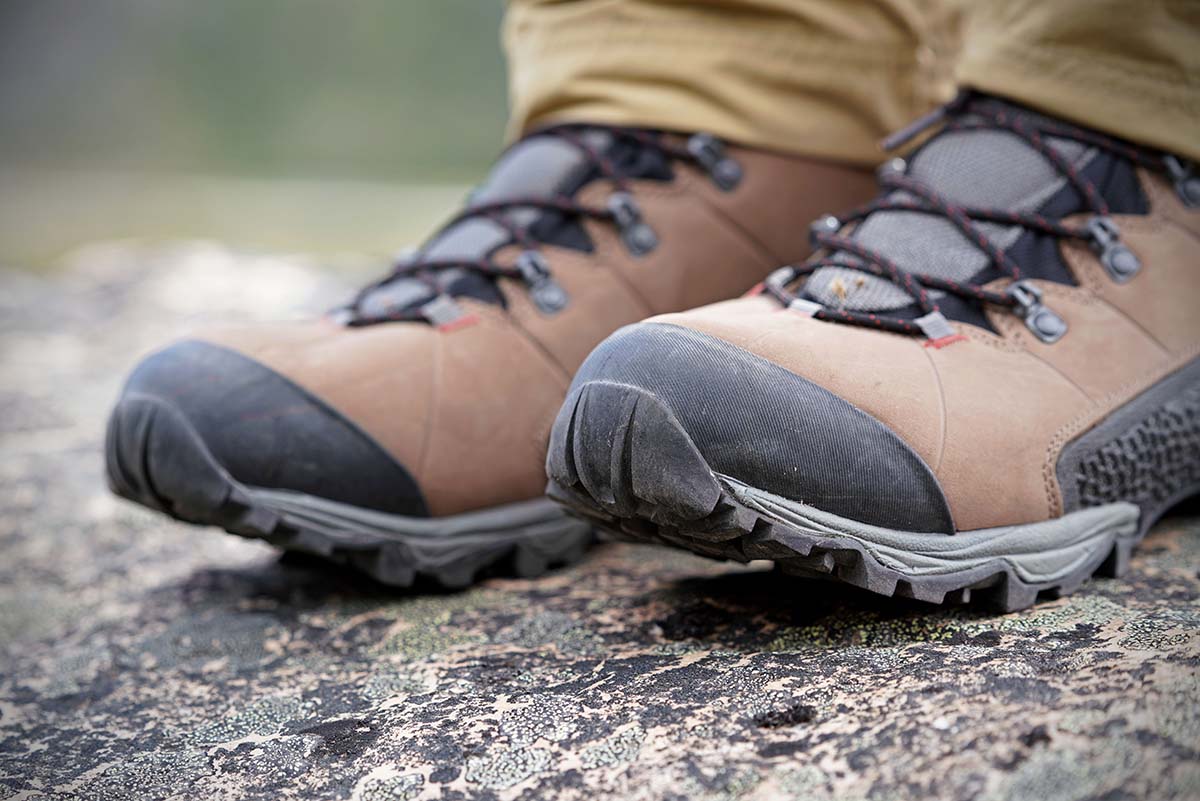 Waterproofing and Breathability
La Sportiva opted for Gore-Tex Surround waterproofing with the Nucleo High GTX, which is designed to boost breathability without sacrificing wet-weather protection. The intent is to allow sweat to escape below the foot, working in conjunction with the vented Nano-Cell upper to dump heat. In essence, the entire foot is surrounded by ways for moisture to exit, and we found the combination to be quite effective—Gore-Tex is at the top of the pack in terms of combining waterproofing and breathability, and Surround is an even more finely tuned system than their standard membrane. We maintained dry feet while walking through a number of stream crossings and boggy areas in Patagonia, and breathability was excellent. I haven't yet hiked in extreme heat in the Nucleo, so I can't vouch for how it performs in those conditions, but it did keep my feet cool in warm temperatures and would make a nice summer scrambling boot.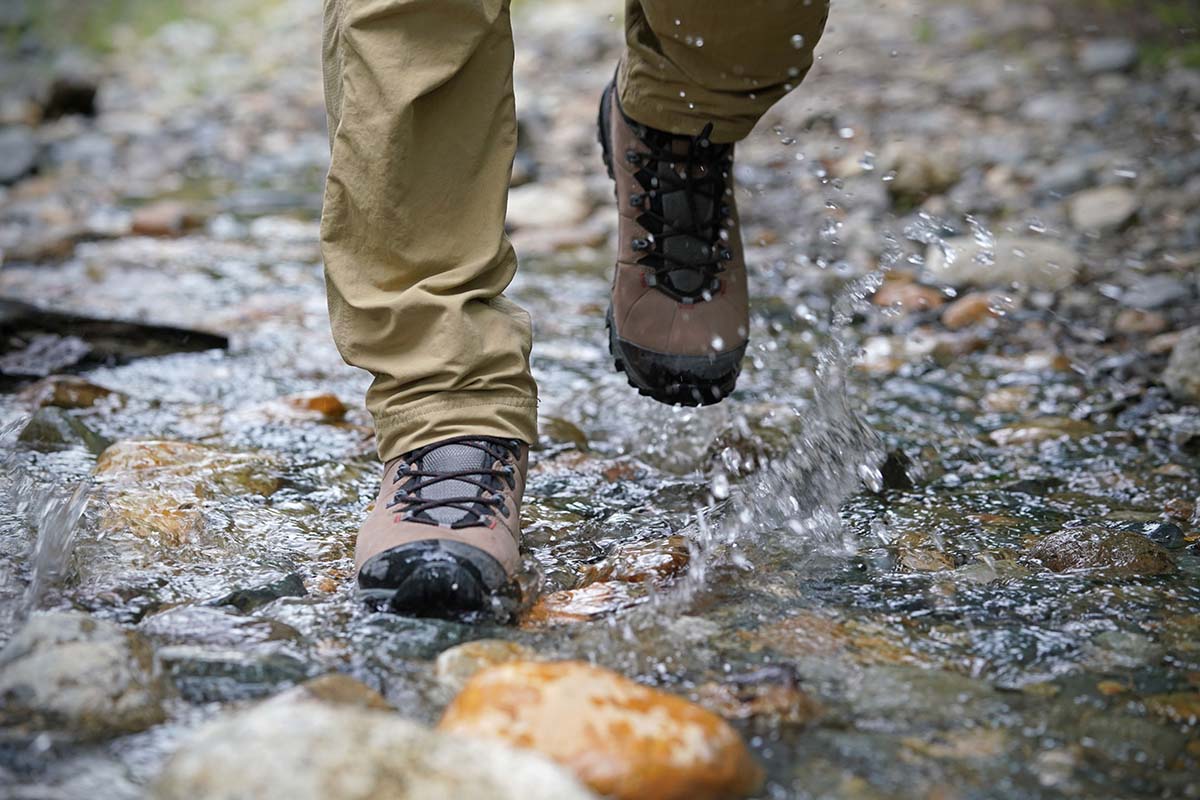 Build Quality and Durability
From our experience, La Sportiva footwear always has been well-made, and the Nucleo High GTX is no exception. For reference, we wore our TX3 approach shoes until the sole was worn down without experiencing any frayed stitches or delamination, and we expect a similar lifespan out of the Nucleo. It's worth noting that some other users have reported minor durability issues, including the metal eyelets at the top coming loose and the heel brake separating. But we haven't experienced these problems ourselves, and all signs are positive that the Nucleo is a long-lasting, high-quality boot.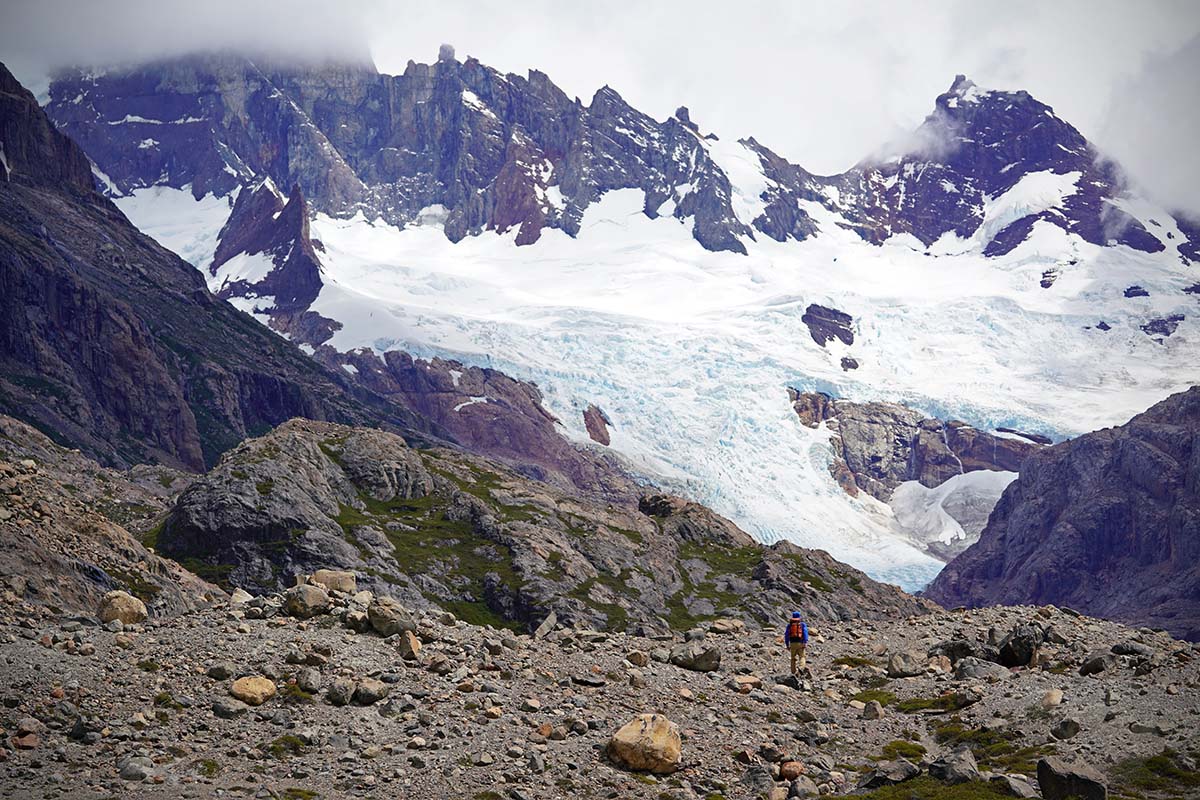 Fit and Sizing
Like many La Sportiva shoes, the Nucleo High GTX runs narrow. We have regular (if not slightly wide) feet, and opted for our normal men's size 12. Although the length was good and the top of the toe box didn't cause any issues, the boot was noticeably slim at the wide part of the forefoot. La Sportiva doesn't offer the Nucleo in a wide version, so those with normal to high-volume feet will have a difficult time getting a good fit. In fact, the only La Sportiva hiking footwear that fits us well is the TX line, which runs average to wide. Almost all other Sportiva models are on the narrow side.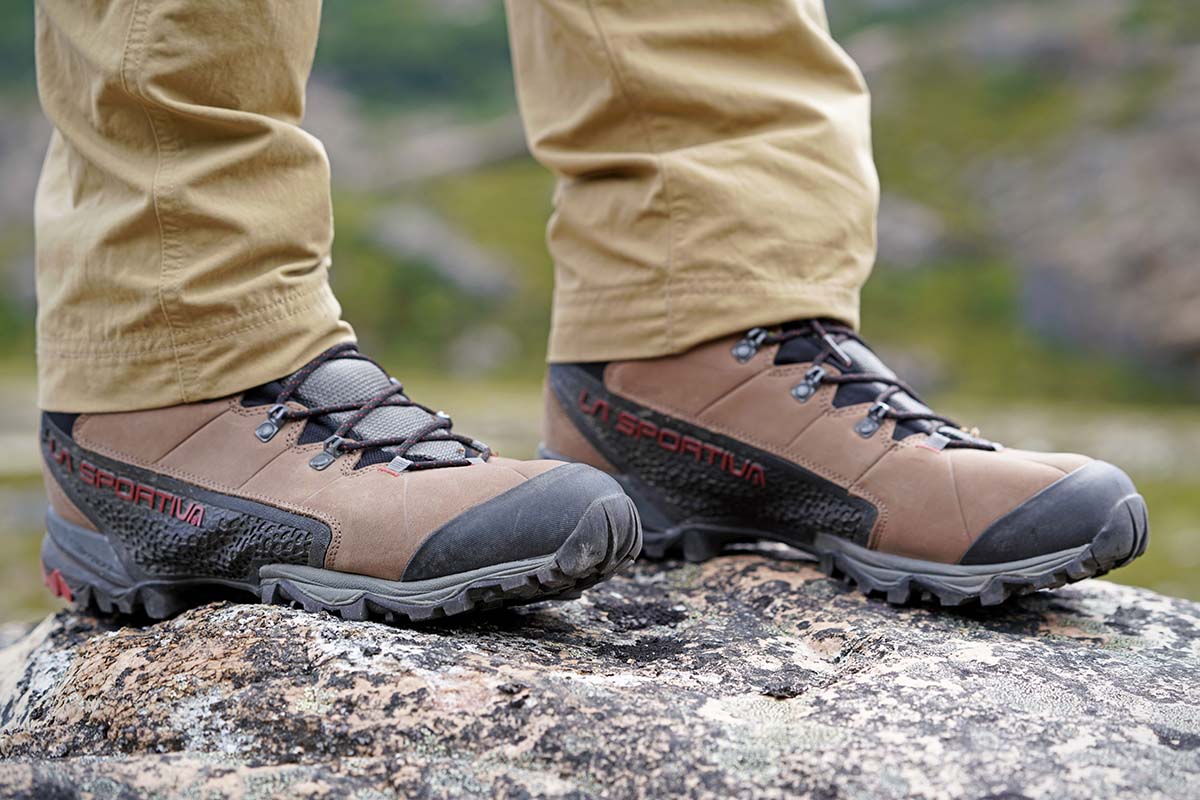 Women's Version of the La Sportiva Nucleo High GTX
We put the men's Nucleo High GTX to the test for this review, and La Sportiva makes the boot in a women's-specific version for the same price ($199). Stacked up to the men's model, the women's Nucleo High GTX has an identical feature set including Gore-Tex Surround waterproofing, a Nano-Cell and leather upper, and a grippy Vibram outsole. Where the two differ is in weight and colorways: the women's version is lighter at 1 pound 10.8 ounces per pair and comes in a single light brown and red design. We haven't had a chance to test the women's boot yet, but we imagine it would warrant similar praise for its light-but-capable build and off-trail performance.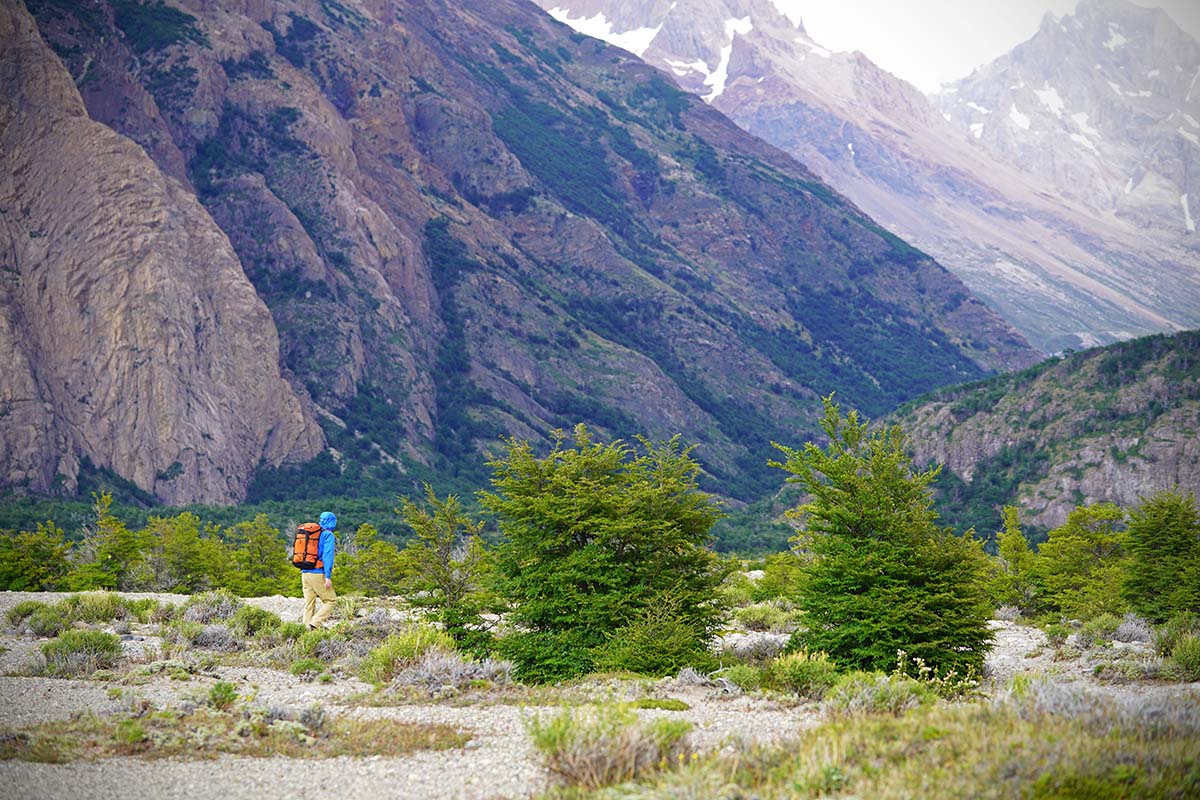 What We Like
Lightweight without sacrificing stability or protection.
With excellent support and breathability, the Nucleo makes for a great summer scrambling boot. 
Comfortable right out of the box and doesn't require much of a break-in period. 
Typical La Sportiva build quality, which is among the best out there.
 
What We Don't
Narrow fit and no wide sizes means that people with regular to wide feet are simply out of luck.
Pricey for a lightweight hiking boot at nearly $200.
Some users have reported durability issues with the eyelets and heel brake, although we did not experience these ourselves.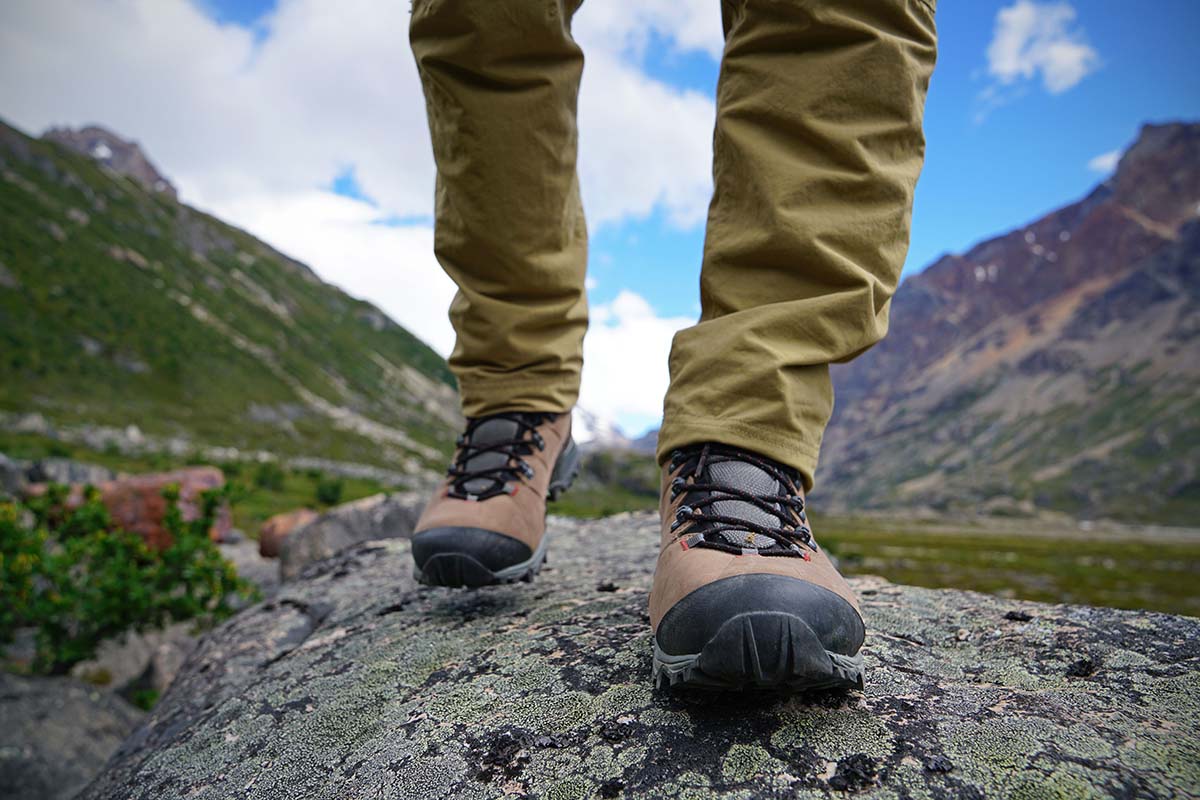 Comparison Table

The Competition
The Nucleo GTX is a bit of a standout in the world of hiking boots: despite the high cut, it's impressively lightweight and capable of tackling serious terrain. However, our top-rated hiking boot overall this year is the Salomon X Ultra 3 Mid GTX. At 1 pound 15.7 ounces, it undercuts the Nucleo slightly in weight but without any notable drop in performance. We also like that the Salomon is available in wide sizes and comes in around $35 cheaper. The X Ultra 3 Mid is a bit stiffer and not quite as comfortable out of the box, but for those who want to go fast and light, we think it's the better all-rounder.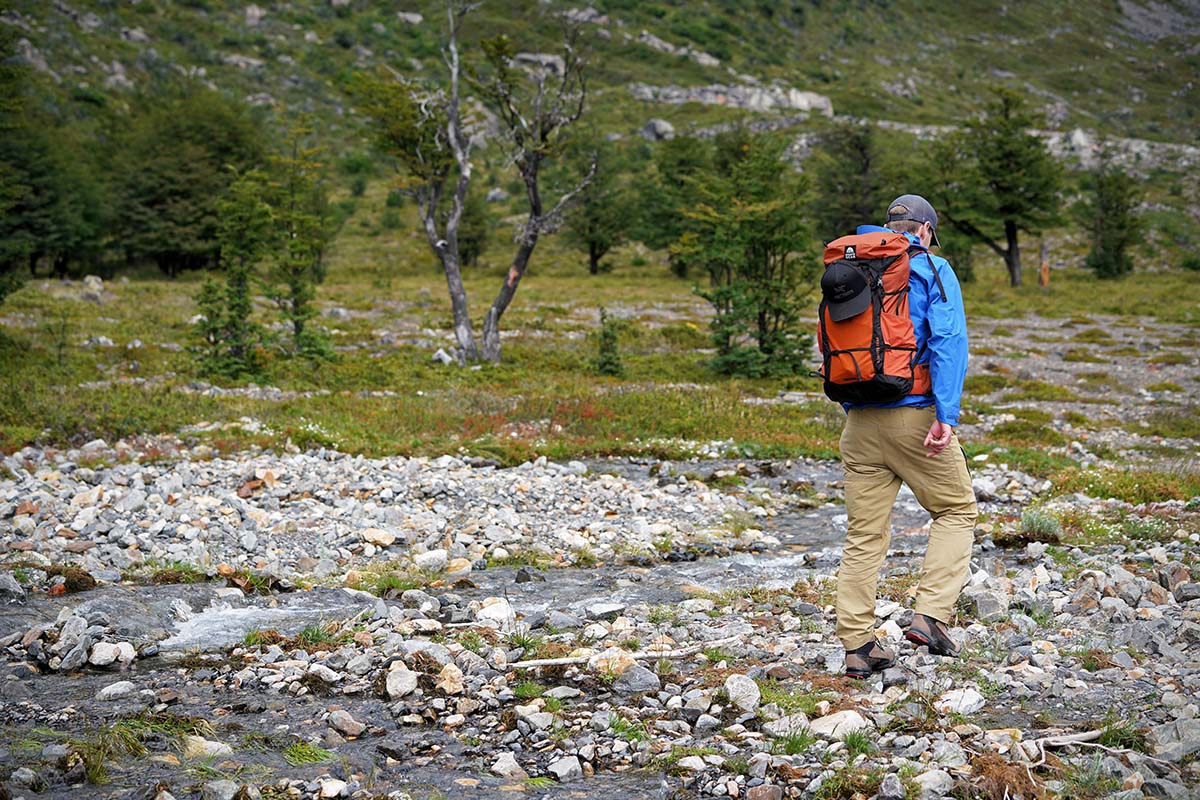 Another quality hiking boot in this category is Asolo's Falcon GV. The Falcon is one ounce heavier than the Nucleo at 2 pounds 2.6 ounces and has comparable technical chops. Comfort also was great out of the box (we think it gets the slight edge here over the Sportiva), and the Falcon has a more accommodating fit for those with average feet, which made a big difference for us. That said, the Nucleo is more supportive with its high cut, grippier, and costs about $40 less. Overall, these are two of our favorite boots on the market and you can't go wrong with either.
La Sportiva makes a similar design to the Nucleo in their Pyramid GTX. On paper, the two have a lot in common: both are lightweight (the Pyramid weighs 2 lbs. 1.2 oz.), use Gore-Tex Surround waterproofing, feature tacky Vibram outsoles for grip over a variety of terrain, and employ Nano-Cell Technology to boost breathability. However, unlike the side panels on the Nucleo, the Pyramid uses this tech throughout the entire leather upper, effectively allowing more airflow throughout the boot. All in all, the Nucleo has a higher cut that adds stability and support over rugged ground, but the Pyramid is a nice alternative that doesn't give up much in the way of performance.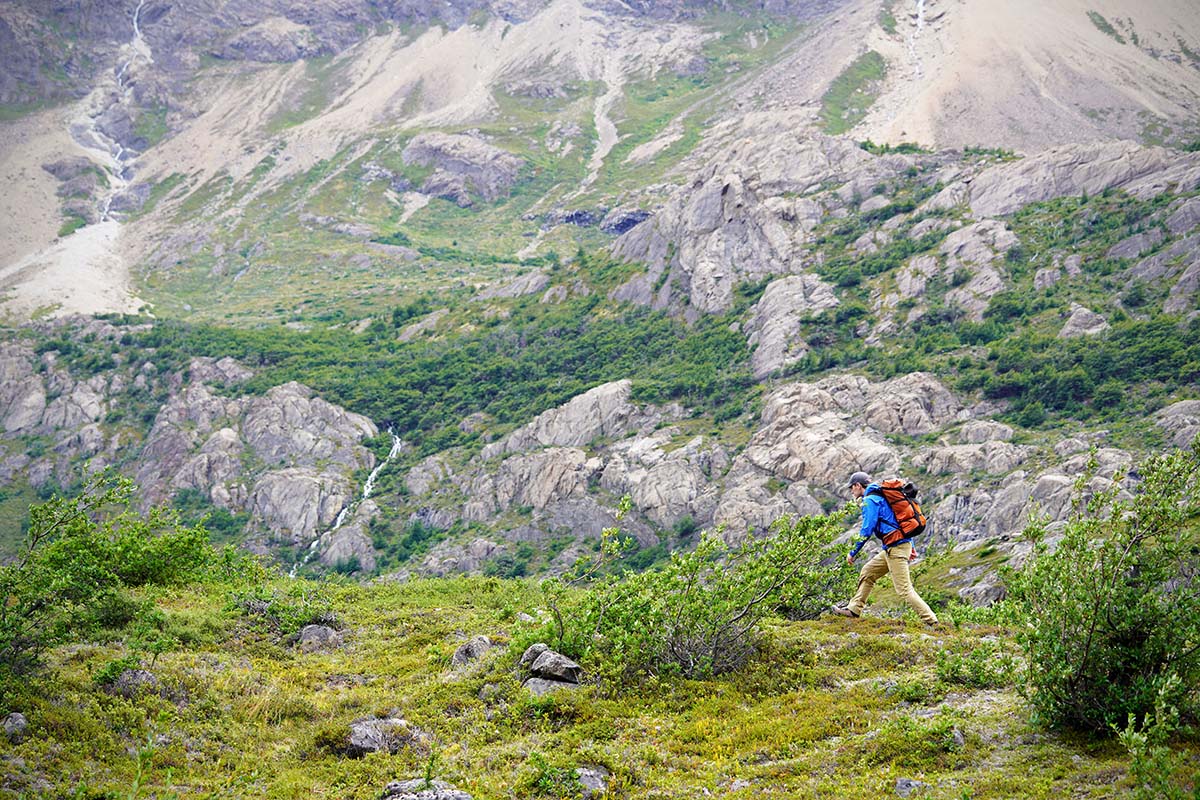 A final option to consider is Lowa's Renegade GTX Mid. The Renegade is more of a midweight boot at 2 pounds 7.2 ounces, but features a similarly high cut and is one of the most popular options on the market for its impressive combination of comfort and support. One performance-related complaint we have is that the boot started to develop a separation between the toe rubber and leather upper after around two months, but the rest of the build has stood up well to hard use. All in all, despite the weight penalty, we think it's the better all-around pick, and it doesn't hurt that the Renegade is available in a range of sizes and fits, including narrow, regular, and wide widths.
If you're thinking about buying gear that we've reviewed on Switchback Travel, you can help support us in the process. Just click on any of the seller links above, and if you make a purchase, we receive a small percentage of the transaction. The cost of the product is the same to you but this helps us continue to test and write about outdoor gear. Thanks and we appreciate your support!
Depending on the seller, most products ship free in the United States on orders of $50 or more. International shipping availability and rates vary by seller. The pricing information on this page is updated hourly but we are not responsible for inaccuracies.
Read More From Switchback Travel